Let's be real - we love food and we love them even more if they are fried. But it's hard to fully enjoy a plate of fried chicken or fries when we're too busy worrying about how greasy and fattening they are. Toss your worries away, and air fry them instead! It is a healthier alternative to traditional deep frying because it reduces 80% of oil in your food. Here are the best air fryers in Singapore that will serve delicious and guilt-free fried food.
1. Philips Daily Collection Air Fryer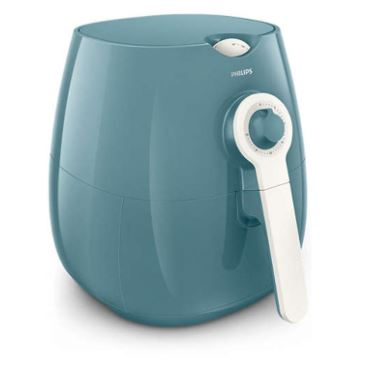 Source: Philips Official
Using Rapid Air Technology, this air fryer will evenly cook your food with hot air and have no issues whipping a feast in no time. If you love cake, it also allows you to bake, roast and grill – so you'll definitely get to enjoy all your favourite food without thinking about the calories!
2. Takada ISB-AF11 Air Fryer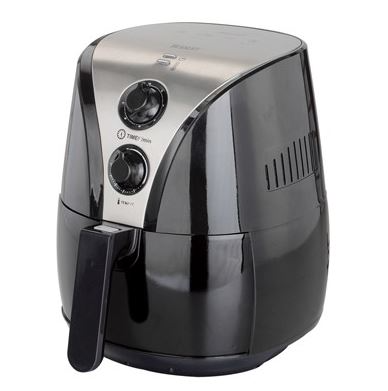 Source: Takada Singapore
If you're not a fan of pastel colours, the Takada ISB-AF11 Air Fryer is the right one for you. It is sleek in design and includes an anti-overheating measure that prevents your food from overcooking. It also gives off steam which helps create that crispy texture.
3. EuropAce EAF5450V Air Fryer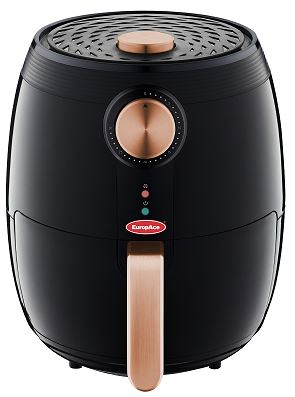 Source: Europace Official Store
EuropAce is a household electronic brand that is reliable and if you're looking for a durable air fryer, the EuropAce EAF5450V Air Fryer fits the bill. At 4.5L, you can cook a huge portion of food to feed more than five people at one go! Other notable features include a non-stick coating food basket for easy cleaning and three-dimensional air circulation with a 30 minute timer.
4. PowerPac PPAF36 Air Fryer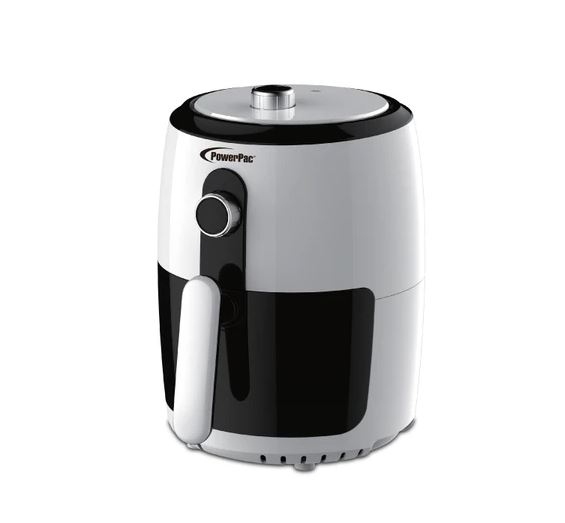 Source: PowerPac
Functional, compact and affordable – but don't be deceived by the PowerPac PPAF36 Air Fryer size. This air fryer is powerful enough to fry a serving of chicken nuggets at one go! Cleaning is also easy as the tray is removable and dishwasher-safe. If you're looking for a budget air fryer to feed two people, the PowerPac PPAF36 Air Fryer is perfect.
5. Mayer MMAF89 Air Fryer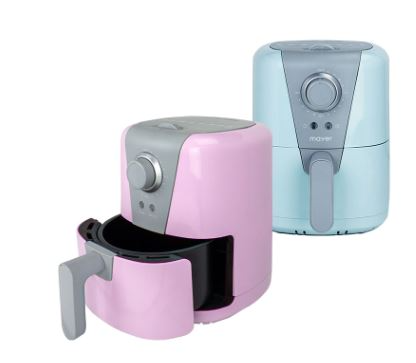 Source: Mayer Marketing
Mayer air fryers are known for its patented rapid air circulation technology, so with this Mayer MMAF89 Air Fryer, you can be assured that you are able to whip up healthier and guilt-free food in a faster time. Aside from being functional, it also comes in cute pastel pink and mint colours that will look great for any home.
6. Aztech AirCook 5.5L
Source: Kyla by Aztech
Roast, fry or bake your favourite food in the 1.2kg cooking capacity pan! This futuristic air fryer features a digital LED display and touch screen interface, so you'll have full control of the whole cooking process. Simply select from any of the seven available presets that allow you to cook a variety of food items at ease.
7. Philips Premium AirFryer XXL
Source: Philips Official
With Smart Sensing technology, the Philips Premium AirFryer XXL is the only air fryer that automatically adjusts the time and temperature to help cook your food perfectly. With the Rapid Airflow technology, you can now cook your meals 1.5 times faster than an oven. For maximum taste and minimum time with just a touch of a button, this is the perfect air fryer for you.
8. Voto Cookware Air Fryer 5L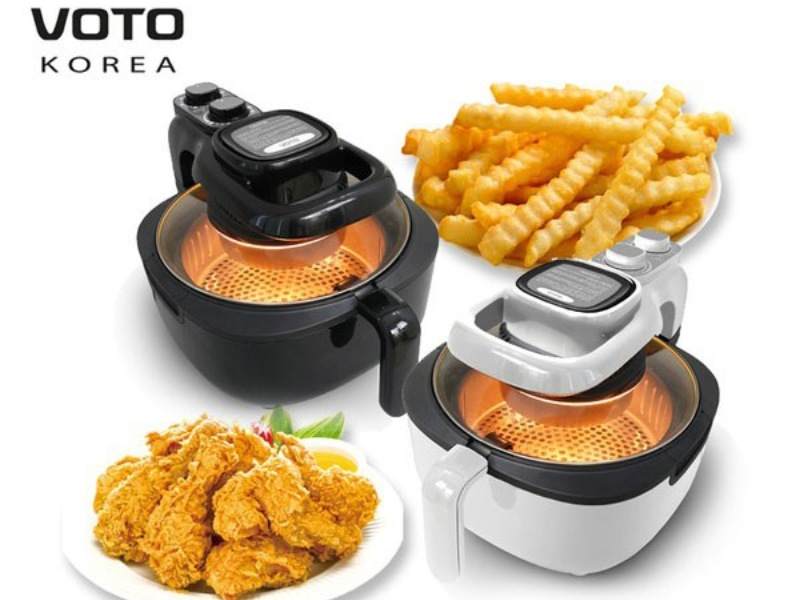 Source: Hopemarket
If you like to admire your food while it's cooking, you now can with the Voto Cookware Air Fryer 5L through the tempered glass. The ergonomic and safety handle is thoughtfully designed, making the lid easy to open. The timer can be set up to 60 minutes and will automatically switch off when it is done.
This article was first written by Shopee SG, and repurposed with permission by meREWARDS. For proper and successful cashback tracking, please ensure you are signed in and shop through meREWARDS's Shopee page, and click 'Buy Now'.