As we spring into the Year of the Ox, Chinese New Year family luncheon and dinner gatherings may soon be a weekly event. Although restaurants are now open and bookings have started, most of them are operating with limited seating capacity. And if you're one to stay home to avoid the crowds but still want a sumptuous feast, you can indulge in these enticing Chinese dishes from AMICI Catering with family and friends.
AMICI's Treasure Box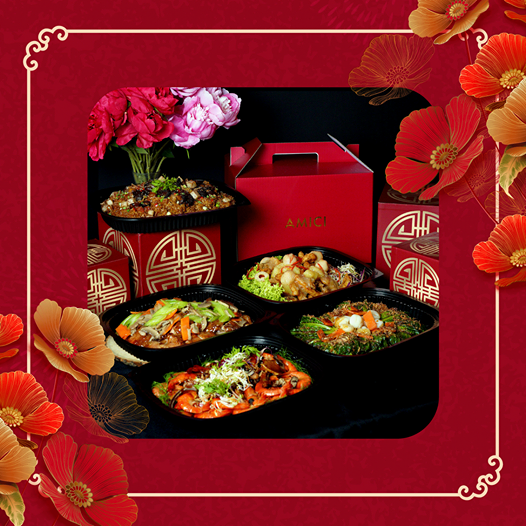 Starting from $128+ for 5 pax, open this red Treasure Box and smell the aroma of authentic Chinese dishes waiting to be devoured. In this box, you'll receive six dishes:

• Amici Modern Huat Cai Yu Sheng
摩登发财余生
• Baked Chicken with Fragrant Garlic & Chinese Celery
富贵古法烤鸡
• Ten Tonic Healthy Chinese Herbal Prawn
十全大补药材虾
• Deep-fried Seabass Fillet with Philippine Pineapple & Lychee
菠萝荔枝黄金金目卢
• Baby Kailan with Deep Sea Scallop & Oyster Sauce
深海珍珠扒碧绿小芥兰
• Eight Treasure Lotus Rice
家珍八宝荷叶海味饭

Price: 5 pax for $128+ or 10 pax for $228

AMICI Auspicious Fatt Choy Yu Sheng
Have an auspicious or rather an ox-picious Yu Sheng this year with AMICI! The iconic Yu Sheng or prosperity toss is a yearly tradition not to be missed. With AMICI Auspicious Fatt Choy Yu Sheng, you'll receive a beautifully plated bright colourful ingredients, smoked salmon, fresh vegetables, sauces and fresh condiments.

Price: 5 pax for $20.80+ or 10 pax for $30.80+

AMICI Modern Huat Cai Yu Sheng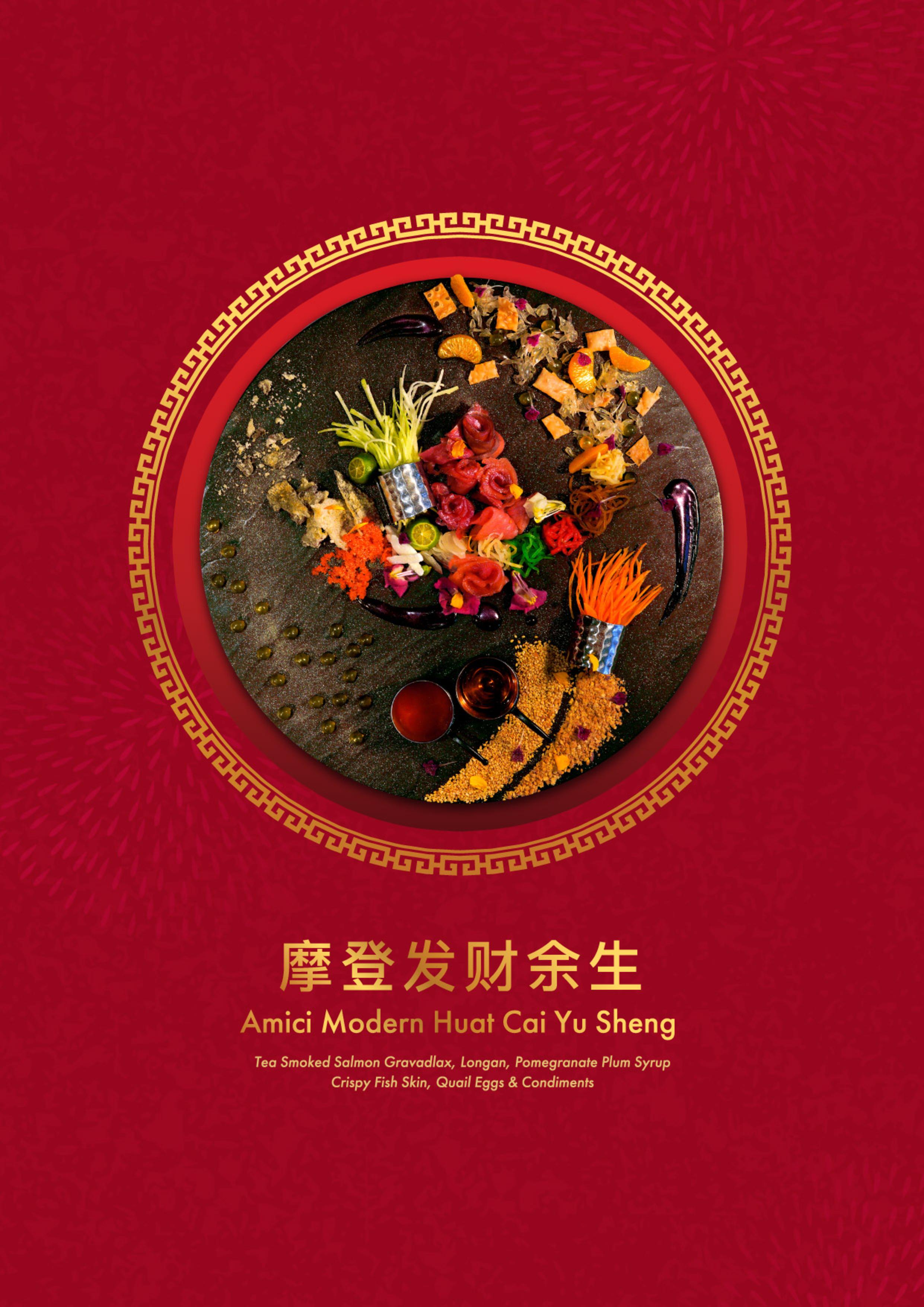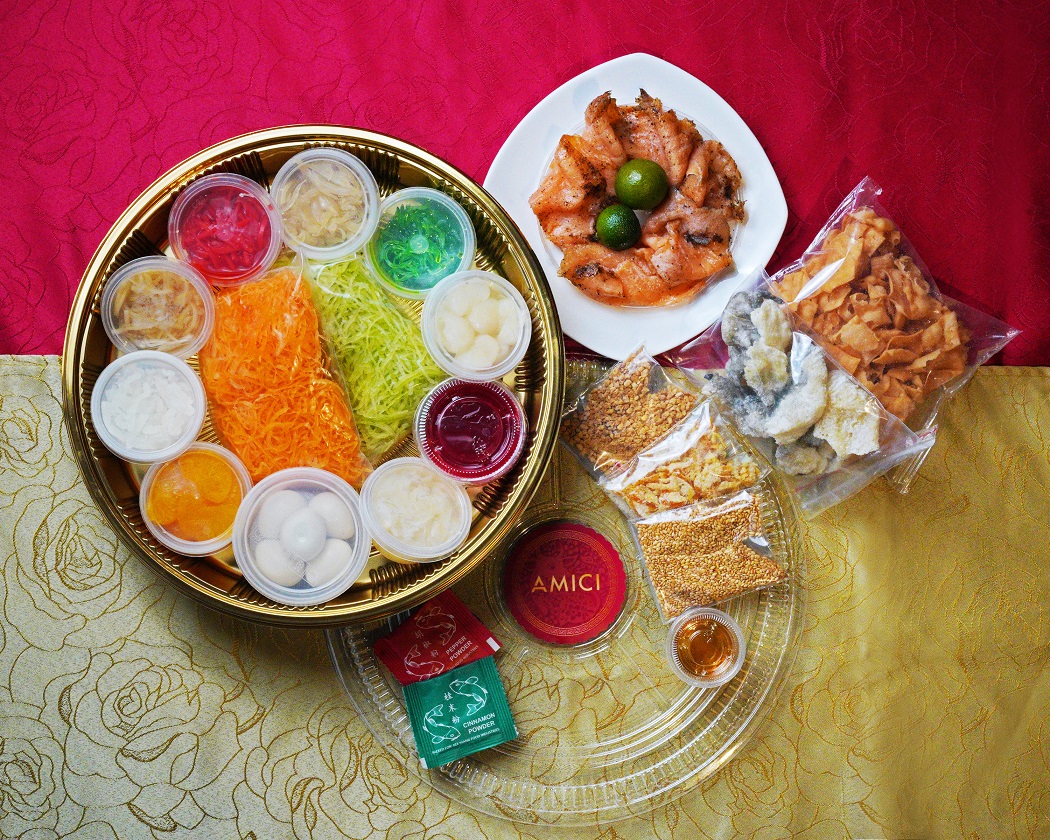 Love trying something new? Order AMICI Modern Huat Cai Yu Sheng this year for an unforgettable experience with your family or friends. From just $28.80 for 5 pax, you'll get delightful ingredients such as Tea Smoked Salmon Gravadlax, longan, pomegranate, plum syrup, crispy fish skin (super addictive!), quail eggs and condiments.

Price: 5 pax for $28.80+ or 10 pax for $48.80+

CNY De Classico – set of 40 Fortune Bites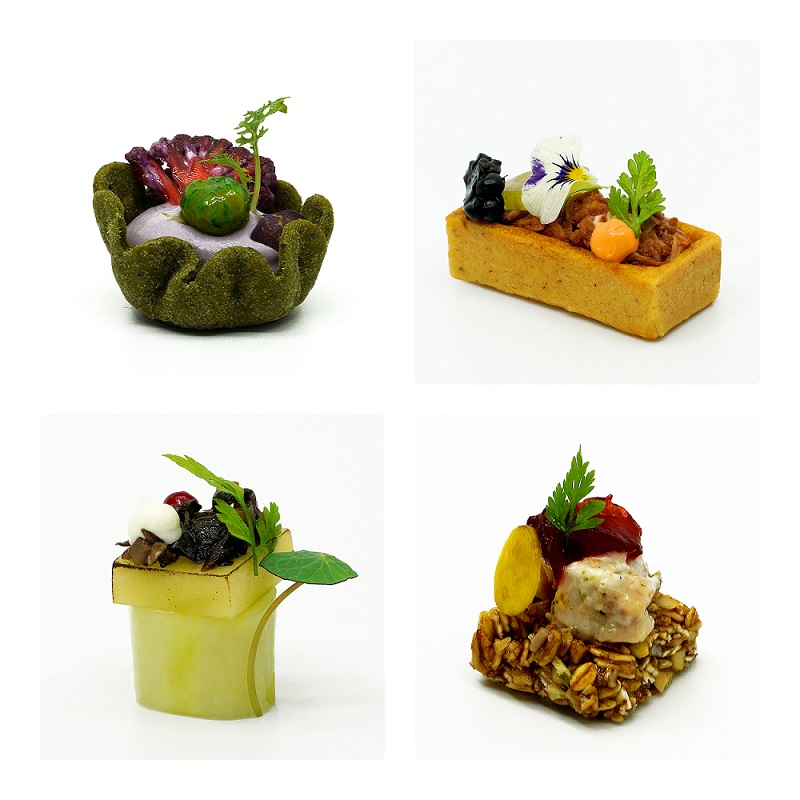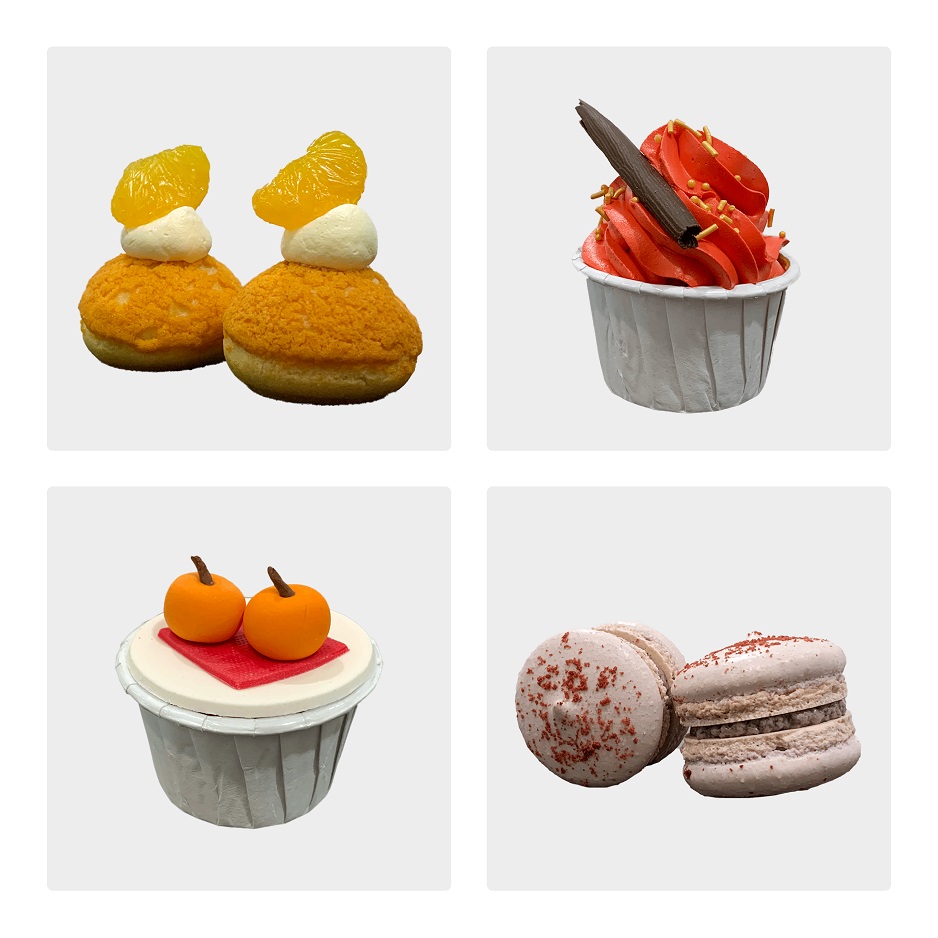 Impress your guests this year with the mouthwatering De Classico Set of 40 Fortune Bites by AMICI! Whet your palate with both savoury and sweet treats that'll leave you wanting more. An ultimate gastronomical treat anyone will enjoy, sate your appetite with the following:

Savoury:
• Purple Cauliflower Tart (Vegetarian-friendly): ricotta, candied pistachio and savoury shell
• Confit of Pulled Shortribs: carrots, mustard coulis and green grape
• Prawn Tartar in Peach Compressed Kyuri: lemon hollandaise and herb polenta
• Kohlrabi Chicken Salad Oat Bar: chia seed, granola, macerate cranberries

Sweet:
• Mandarin Orange Crispy Choux: choux pastry with chantilly lemon cream and mandarin orange
• Chocolate Strawberry Cupcakes: a chocolate moist cake with ganache and raspberry filling
• Raspberry Panna Cotta: vanilla panna cotta with raspberry lemon compote
• Taro Macaron: macaron with taro-flavoured creamy buttercream

Price: $188

AMICI's CNY Cookies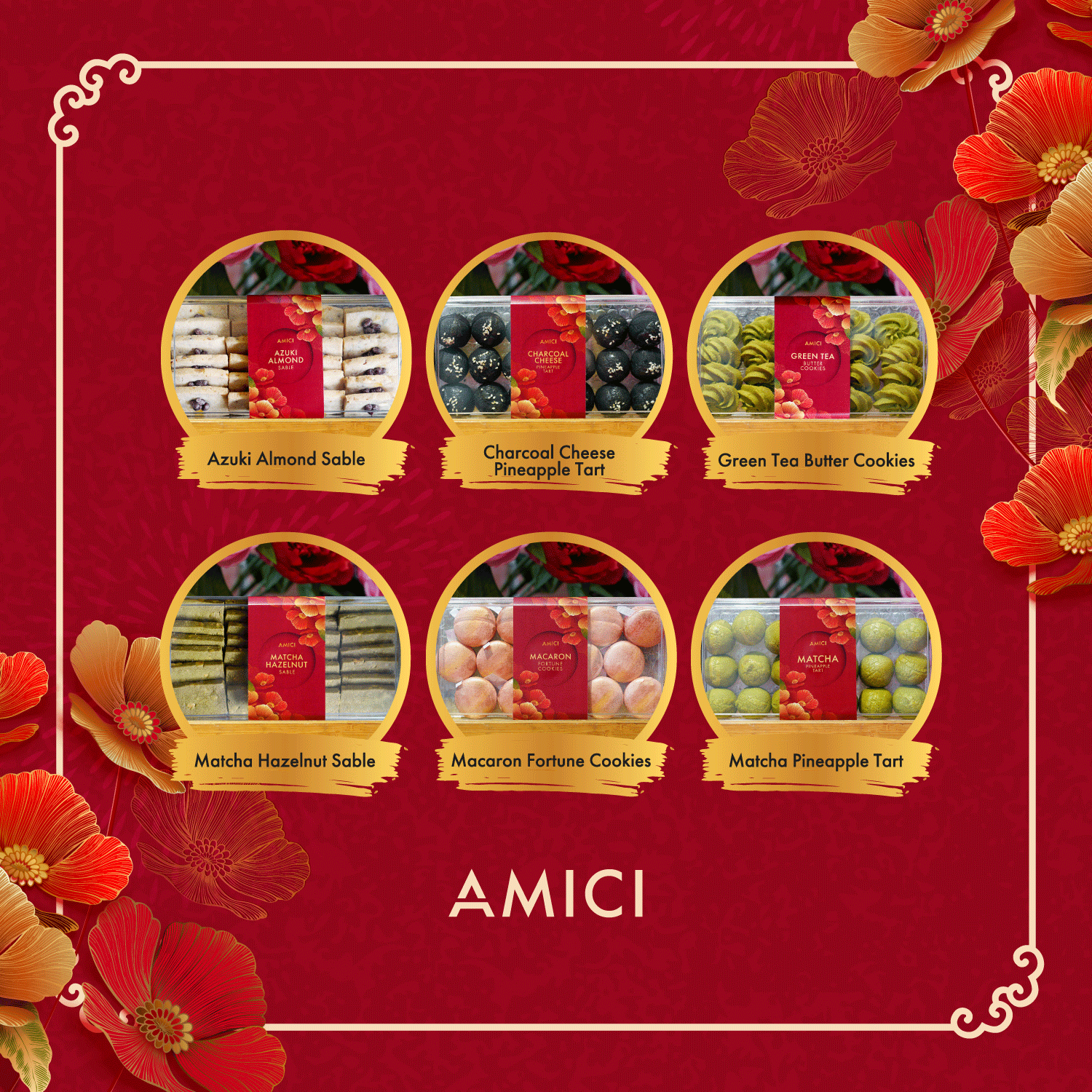 If your family and friends (or just you perhaps) love sweet treats, AMICI's CNY Cookies are here for you. For just $18.80 per box, treat your loved ones to cookies and tarts they'll love. Pick your favourites from:

• Azuki Almond Sable (250g)
• Charcoal Cheese Pineapple Tart (250g)
• Green Tea Butter Cookies (200g)
• Macaron Fortune Cookies (200g)
• Matcha Hazelnut Sable (250g)
• Matcha Pineapple Tart (250g)

Price: $18.80 per box of 200-250gm

Apply our exclusive promo code here at checkout to enjoy 10% OFF All Items.
All images credited to AMICI Events & Catering.