With tighter Circuit Breaker measures set in place to combat the spread of COVID-19, we're required to stay at home and this severely impacts the food and beverage industry in Singapore - dining at your favourite restaurants and cafes are now prohibited. To keep these businesses afloat, many restaurants are now offering food deliveries and takeaway options for customers to enjoy. We're doing our part to #savefnbSG, and we've expanded our 1-for-1 dining offers for takeaway as well! Enjoy these meals below at twice the satisfaction, with our delectable 1-for-1 takeaway offers.

1. The Grumpy Bear (Thomson Plaza, KBCC & Bukit Timah Plaza)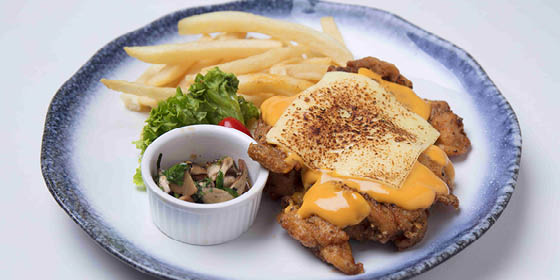 Take a bite of their al dente pasta dishes such as Classic Pomodoro, Gamberi & Al Funghi and the fiery Garlic Aglio Olio. For their signature chicken dishes, be impressed by their innovative local sauces with the Salted Egg and Chilli Crab Chicken. If you like the classic, you can never go wrong with the Barbecue or Cheesy Chicken. You'll be grumpy no more once you've tried The Grumpy Bear!

Enjoy 1-for-1 takeaway with The Grumpy Bear Thomson, KBCC and Bukit Timah Plaza.
2. Big Fish Small Fish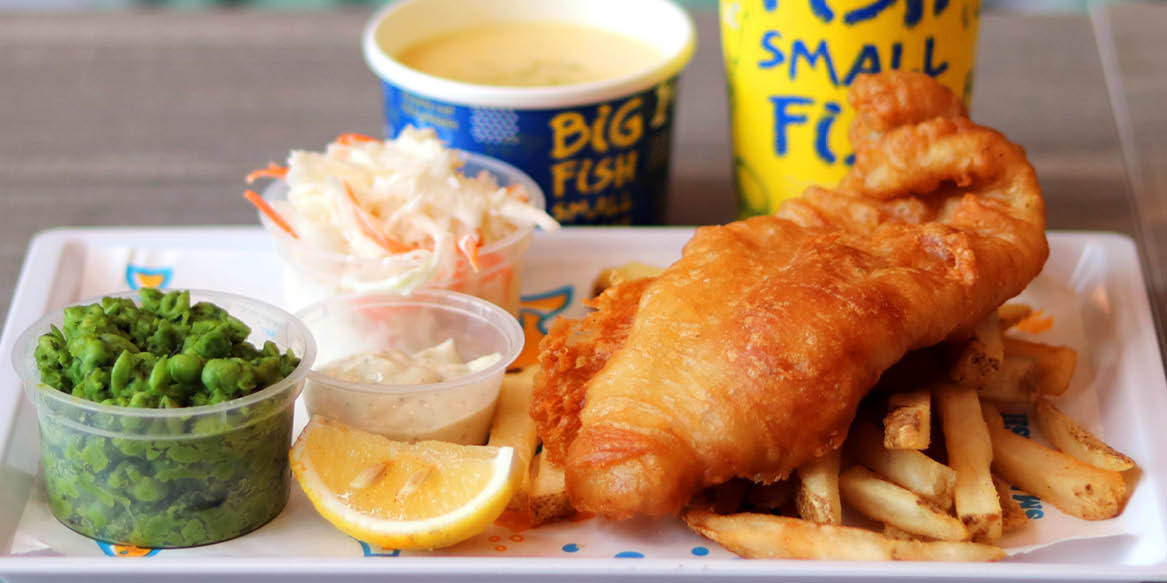 At Big Fish Small Fish, they go big with their portions! A true value for money, different types of fish are served here from dory to seabass, salmon and tilapia, that are battered and accompanied with freshly sliced potato crisps or premium skin-on fries. Served in a cone (a la those served at Australian beaches), dip your fish and crisps in their wide range of sublime sauces such as cheese, curry mayo, tartar and salted egg. Warning – the salted egg sauce is highly addictive!

Enjoy 1-for-1 takeaway with Big Fish Small Fish here. Also check out other coupons made exclusively for you - $5 voucher with $10 spending here and FREE Soup & Drink with any Purchase of Classic Fish and Chips here.
3. Picotin Express (East Coast & Fairways Drive)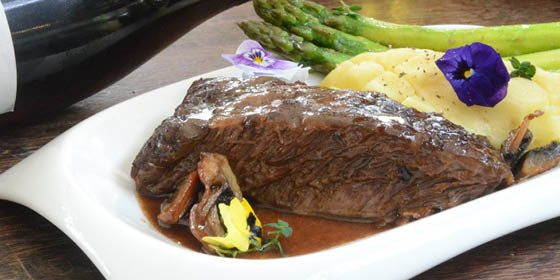 Known as one of the best kid-friendly restaurants, Picotin Express dishes out an array of pasta and pizza dishes that is worth every penny. What more with meREWARDS 1-for-1 dining offer? Order a plate of sublime Beef Ragu Pasta or Pesto Pasta if you're craving for pasta. If you fancy a pizza for sharing (or not), some of the must try are the Bashkir Pizza (mozzarella, tomato sauce, tandoori chicken, onions and coriander), Yili Pizza (tomato, mozzarella and pepperoni) or Azteca Pizza (tomato, mozzarella, honey baked ham and pineapple).

If you're feeling ravenous, their signature Braised Lamb Shank that features truffle mash, roasted tomato, leek and zucchini will do just the trick.

Enjoy 1-for-1 takeaway with Picotin Express East Coast and Fairways Drive.

4. Cali Park Avenue (Changi & Rochester)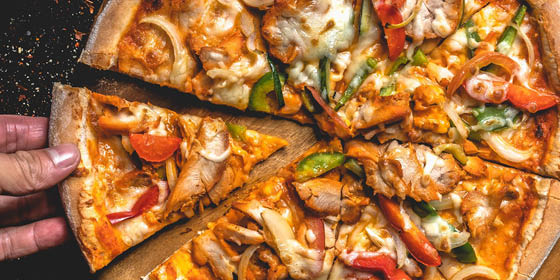 The team at Cali Park Avenue is committed and passionate to serve only the freshest and delicious dishes your tummy will thank you for. Take some time to scan through their extensive menu from mains such as Wagyu Beef Burger, Cali's Special Pizza (parma ham, tomato sauce, mozzarella, chicken peperoni, bell peppers and olives) and Smoked Duck Pasta. Their appetisers are not to be missed as well! Must try are the Cali Wings, served with a spicy cocktail sauce. To round up your meal, order the Chocolate Lava Cake or Chocolate Brownie with Ice Cream, perfect for dessert lovers.

Enjoy 1-for-1 takeaway with Cali Park Avenue Changi and Rochester.

5. NJ Relish (Raffles Place)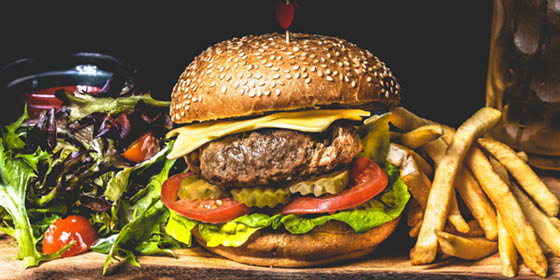 For a culinary experience that's not to be forgotten, you have to try NJ Relish, a sister company of Cali Park Avenue. Make your takeaway dinner extra special by ordering their Foie Gras Risotto or Crab Meat Pasta. For fusion food, you won't go wrong with their Chicken Tikka Pizza. Wrap up your meal with sinful desserts such as their Tiramisu and Ice Cream Sandwich, that'll definitely put a smile on your face.

Enjoy 1-for-1 takeaway with NJ Relish (Raffles Place) here.

6. Donna Restaurant & Bar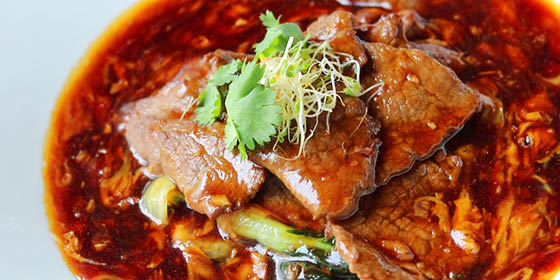 Donna Restaurant & Bar serves signature and mouthwatering Asian and Western cuisines. Their signature dish is the Egg Gravy Angus Beef Hor Fun has the perfect wok hei flavor and tender beef slices that'll melt in your mouth. If you're a fan of pasta, you'd like to try the classic Seafood Aglio Olio that boasts fresh seafood such as prawn and mussels – request for spicy if you love a fiery flavor. Quench your thirst with their Cocktail Passion, a refreshing drink to accompany with your mains. Wipe away your drool here!

Enjoy 1-for-1 takeaway with Donna Restaurant & Bar here.

7. Central HK Café (Star Vista, NorthPoint City, Jurong Point & Vivo City)
Experience authentic Hong Kong's ubiquitous cha chaan tengs (a type of restaurant commonly found in Hong Kong and Macau), in the heart of Singapore and savour the essence of Hong Kong's street food. You'll find an array of familiar staples such as Beef Brisket Noodles, Wanton Noodles and Luncheon Meat Instant Noodles. Majority of the dishes at Central Hong Kong cafes are wallet-friendly, where most of them are priced at less than $10. Do try the Fried Lamian that is comprised of a generous serving of seafood, where each bite had a distinctive wok hei flavor.

Enjoy 1-for-1 takeaway with Central HK Café Star Vista, NorthPoint City, Jurong Point and Vivo City.
8. Black Society Café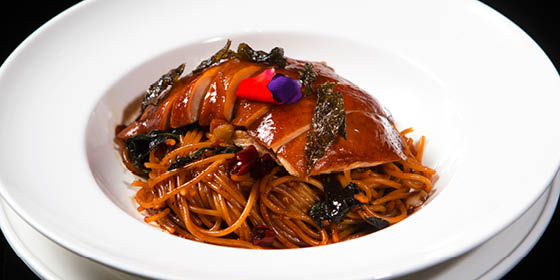 Offering a bevy of modern and unpretentious Cantonese and Chinese cuisines, Black Society Café dishes out these delicacies in a stylish and black coloured theme interior design that'll leave you impressed. Order the restaurant's signature Chilli Crab Tart, where rich and fiery chilli crab sauce is served in a crumbly and buttery tart – each bite packs a punch and it's beautifully garnished with a meaty crab claw. Also try the Signature Custard Bun - warm, salty and buttery salted egg custard lava is the show stopper at Black Society Café that we simply can't rave enough. Make sure you leave room in your bellies for their cakes and desserts.

Enjoy 1-for-1 takeaway with Black Society Café here.
9. Goldilock's Oven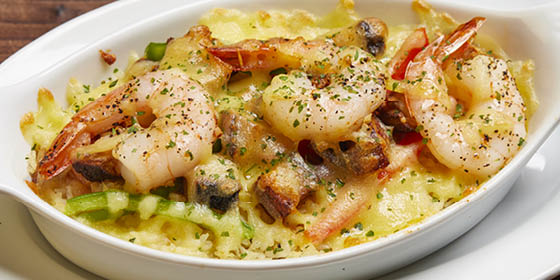 No one does comfort food as good as Goldilock's Oven. With a wide selection of delectable dishes, you'll be sure to find something that you like. Offering no-frills Western dishes, Goldilock's Oven is known for their baked rice and pasta dishes such as the Cajun Chicken Alfredo, Baked Prawn with Tomato Sauce. If you're a cheese lover, you've hit jackpot with this one – it's like a fairytale dream come true.

Enjoy 1-for-1 takeaway with Goldilock's Oven here.

10. MASA by Black Society
'MASA' is a Cantonese and Taiwanese lingo for 'master', and they are truly a master at their culinary craft. If you're looking for a place for special get-togethers such as birthday celebrations, or for lunch, tea, and dinner, MASA by Black Society's branches at Orchard Gateway and Great World City are your go to spots. Order their famed Dim Sum Tasting Platter, which comes with six different bite-sized dim sums intricately arranged to showcase the restaurant's wide range and culinary skills. Other must try includes the silky-smooth Mui Choy Century Egg Porridge, served with generous ingredients. Also order the Pan-fried Carrot Cake with XO sauce, where each bite is an explosion of flavours waiting to happen.

Enjoy 1-for-1 takeaway with MASA by Black Society Café (Great World City) here.

All deals above are strictly for takeaways only, and not applicable for delivery. To enjoy the 1-for-1 deals, please open your meREWARDS app and go to Food (1-for-1 Dining) tab. Once the tab is open, select the offer that you want to redeem and present it to restaurant representative. Users are strongly advised to call the restaurants to enquire on dish availability and operating hours prior to making a trip down for the takeaways.