There's a wide range of activities to do in West of Singapore, such as traversing at Jurong Eco-Garden, rekindling memories at Old Ford Factory and stargazing at The Observatory. Besides these activities, foodies will be delighted to know that there are many dining spots in the West! There is also a range of Halal options, and here are 5 best halal restaurants you can dine when you're at West of Singapore.
1. Isuramuya Japanese Restaurant & Marketplace
Source: Isuramuya Japanese Restaurant & Marketplace
There aren't many Halal Japanese restaurants in Singapore that serve delicious and authentic Japanese cuisine. But at Isuramuya Japanese Restaurant & Marketplace, you'll get to savour a hearty bowl of ramen and the freshest sushi, where all ingredients are flown directly from the Land of the Rising Sun. Located in JCube, the restaurant's must-order is the Spider Maki Roll - 8 pieces of wholesome goodness that include breaded soft shell crab, cucumber, avocado, spicy mayonnaise, rolled inside nori, sushi rice and encapsulated with juicy fish roe.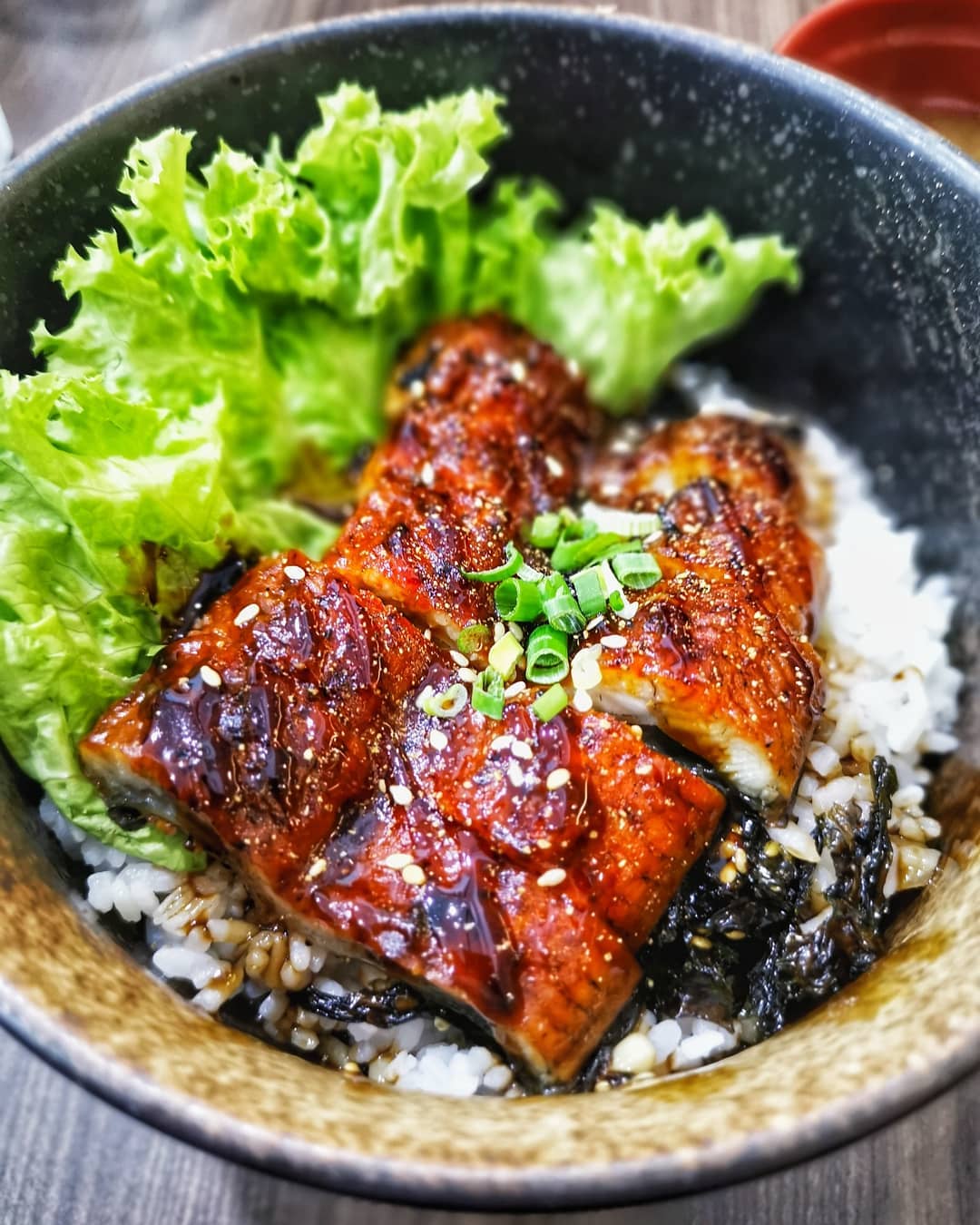 Source: Isuramuya Japanese Restaurant & Marketplace
Enjoy a bowl of hearty and warm ramen, Shio Ramen with Tori Karaage. Al dente ramen noodles cooked to perfection, and each sip of the umami broth complements the texture of the noodles. If you'd like an extra spicy kick, add in some chilli powder for a fiery delight. The restaurant also serves a range of don (rice bowls) options such as Salmon Teriyaki Don, Yakiniku Don (Stir-Fried Beef) and Tori Katsu Curry Rice.
The restaurant also has a humble marketplace where you get to buy Japanese food items such as miso paste and soba noodles.
JCube, 2 Jurong East Central 1, #04-19
S609731
Read: How to eat sushi like a pro
2. Prata Alley
Prata needs no explanation, as we're all familiar and we can eat it at any time of the day! If you're in the West, drop by Prata Alley, dubbed as Clementi's hipster Indian food joint. The restaurant is an air-conditioned eatery that puts a unique and innovative rendition of local dishes.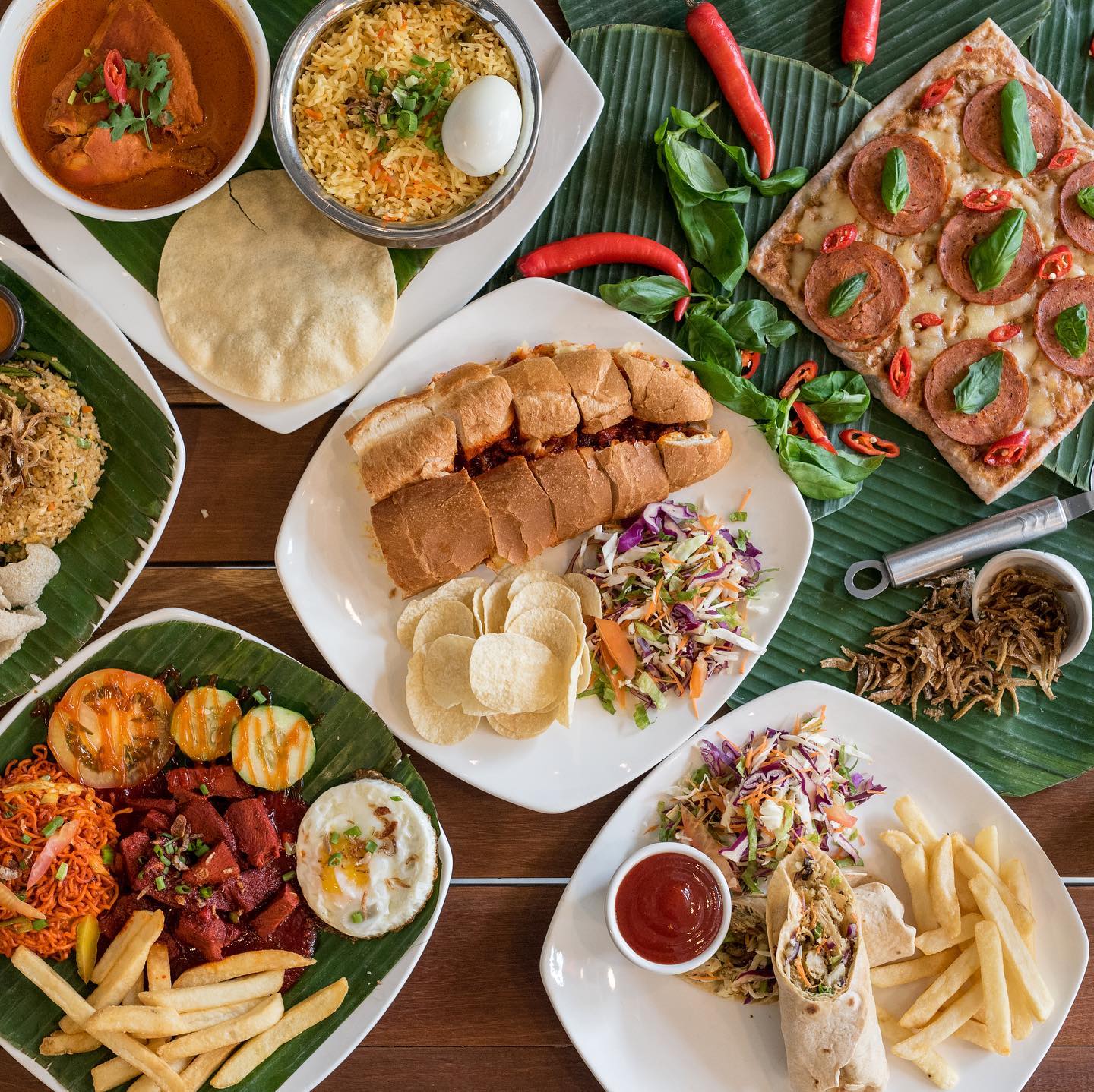 Source: Prata Alley
Have you ever tried Pizza Prata? At Prata Alley, you can! The Big One, is their signature prata dish which consists of prata as the base, topped with salami, peppers, olives, chicken chunks that are sprinkled with generous mozzarella cheese.
If you'd like more carbs, order visually appealing Turmeric Rush, the restaurant's rendition of fried rice that is not only aromatic but also delicious. The fried rice is served with an egg sunny side up, cucumbers and fried prawns. Quench your thirst with a Milo Zilla, a huge glass of Milo drink topped with Milo powder, chocolate and strawberry ice-cream, garnished with rainbow sprinkles.
321 Clementi Ave 3, #01-12
S129905
3. Siam Kitchen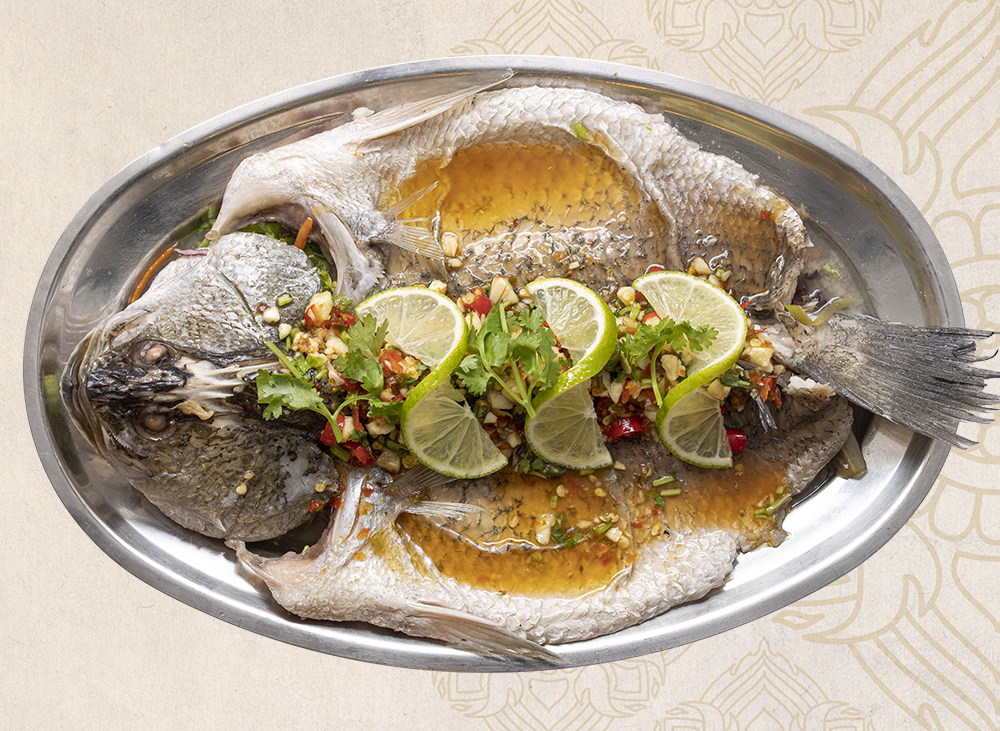 Source: Siam Kitchen
Halal Thai restaurants are prevalent in Singapore, but finding the one that truly serves authentic Thai cuisine is no easy feat. But at Siam Kitchen, you'll get to experience a gastronomical delight with Thai dishes prepared elegantly by chefs from Thailand. Located in Lot One shopping mall, the restaurant prides itself in using only the highest quality ingredients that enhance the dishes' flavour.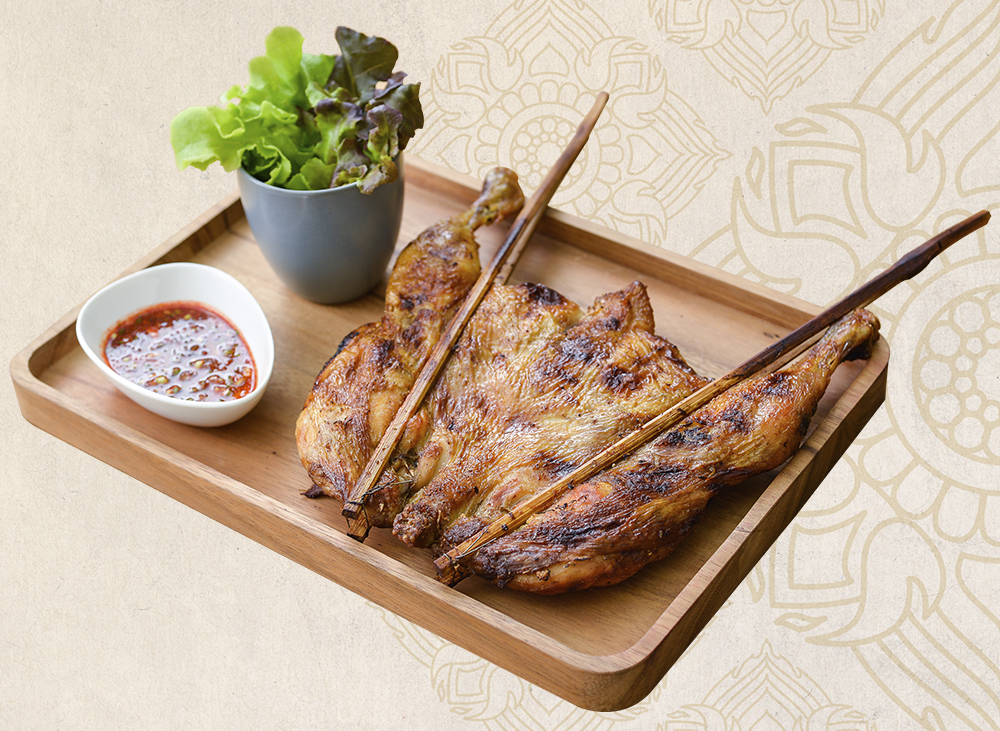 Source: Siam Kitchen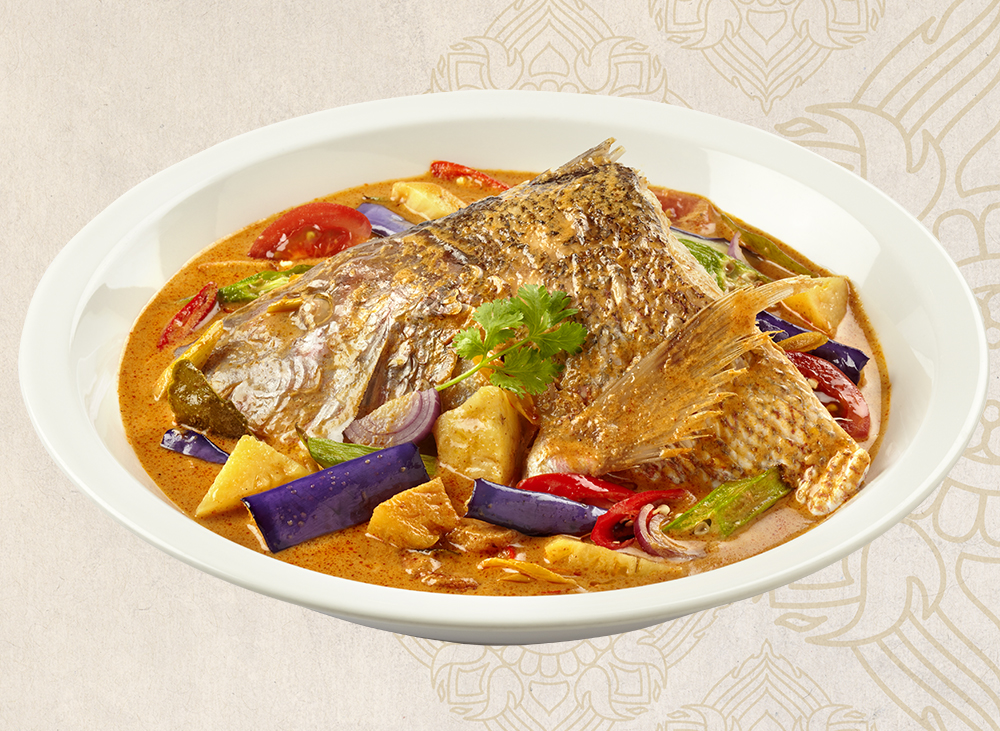 Source: Siam Kitchen
Order their signature dishes such as the Butterfly Chicken, a street food dish commonly found in Thai street markets. No need to travel to Thailand for its mouth-watering food, because a bite of this chicken will bring you to the Land of a Thousand Smiles. Siam Kitchen is also an ideal restaurant for families, where you can share huge portion dishes such as the Steamed Garoupa with Spicy Garlic Lime Dressing and Tom Yum Curry. They will be opening a new outlet at HomeTeamNS Khatib in August 2020, next to their new establishment Suki-Suki Thai Hotpot (which they'll be applying for a Halal certification too!).
Lot One, 21 Choa Chu Kang Avenue 4, #02-25
S689812
Read: Best Halal restaurants in Central Singapore
4. Spize Temasek Club Rifle Range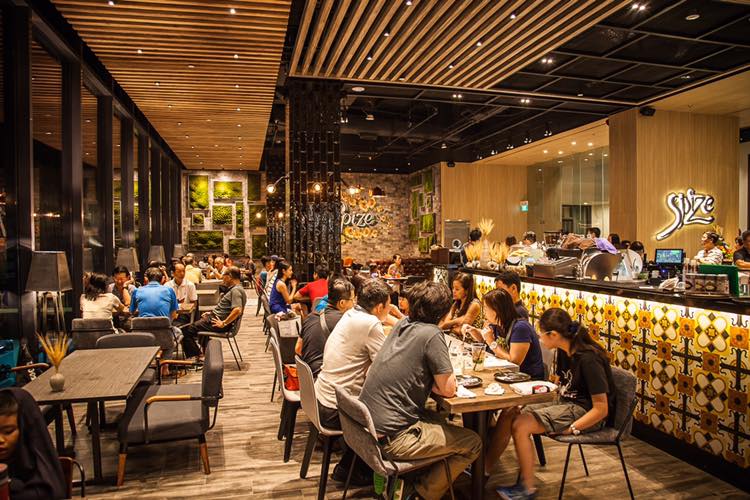 Source: Spize Temasek Club
Spize Temasek Club at Rifle Range Road is nestled in a secluded location off Bukit Timah Road. While it's quite a distance from public transportation, the view from the restaurant of Bukit Timah Nature Reserve and swimming pool on the ground floor, is probably one of the best in West of Singapore. The restaurant is known for serving an extensive menu of Asian, Western and Mediterranean cuisines, so there'll definitely be something for everyone.
Source: Spize Temasek Club
Make sure you save some room for dessert – satisfy your sweet tooth with the Lavender Cream Brulee, Cocoa Colony Belgian Waffles and Granny Smith Apple Crumble that'll wrap up your meal beautifully.
Make your reservation through meREWARDS, and requests for the seats by the glass window, overlooking the pool for a pleasant dining experience.
131 Rifle Range Road, #03-04
S588406
Read: Best Halal restaurants in East Singapore
5. Yassin Kampung Seafood (Clementi)
Source: Yassin Kampung
Treat your family to a spread of seafood at Yassin Kampung Seafood (Clementi)! Indulge on signature Zi Char dishes that hit all the right spots. If you're up for something that'll awaken your senses, order the Kampung Durian Chicken that almost looks like a salted egg yolk chicken (except it's not!). Once you have a closer look, you'll smell the aromatic durian scent – a must-try for durian lovers! Although every piece of chicken is coated with the durian gravy, the chicken is still crispy and juicy. Or pick their signature Butter Milk Salted Egg Yolk Chicken which is just as tasty.
Have you ever tried a dish where you can taste a mixture of sweet, spicy and sour? If not, order the Three Flavoured Fish that consists of a Garoupa fish that's smothered with a savoury sauce. If you're a fan of spice, request for it to be spicier for that extra kick. Can't get enough of spicy food? Try the Sichuan Mala Fried Crab – warning, the flavour is addictive!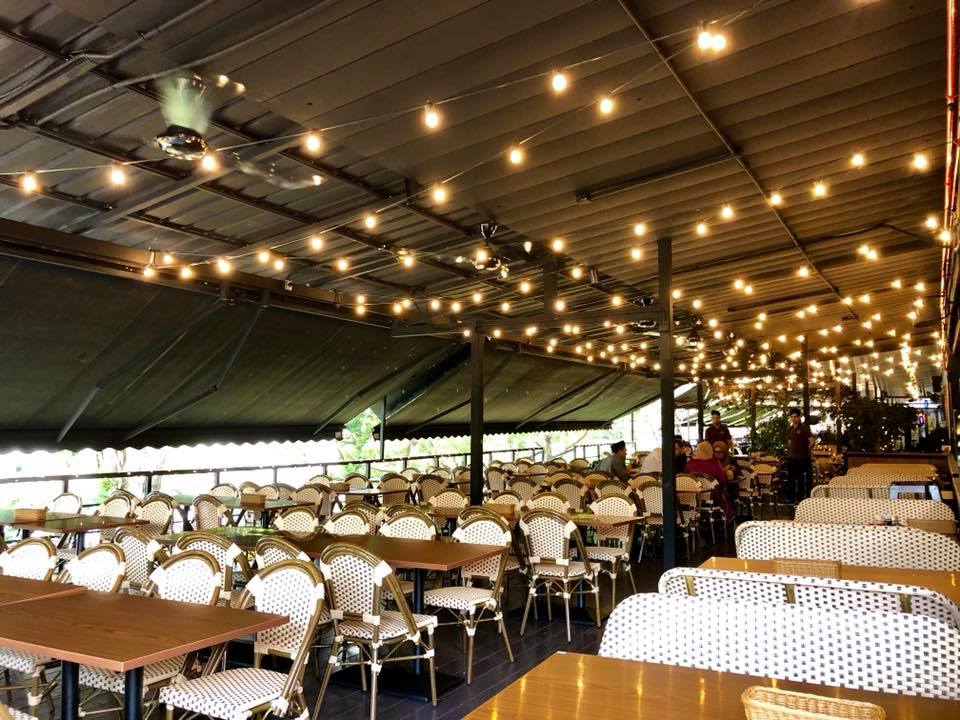 Source: Yassin Kampung
At Yassin Kampung Seafood (Clementi), the restaurant boasts a brightly lit al fresco dining area, with fairy lights and rattan chairs, perfect for family dinners and get together over a meal. The restaurant prides itself in creating innovative dishes, and if you're in the West of Singapore, don't hesitate to give it a try. Their other outlets are located at Admiralty, Marsiling and Bedok.
106 Clementi Street 12, #01-56
S120106