Hankering for a sandwich that is both affordable yet satisfying? Devour 6-inch sandwiches constructed on freshly baked bread and prepared just the way you like it at Subway. It's time to eat fresh and customise your sandwich with the ingredients you love! Browse the menu, pick the bread, then your greens, add as many sauces as you want, and you're ready for an ultimate shiok meal.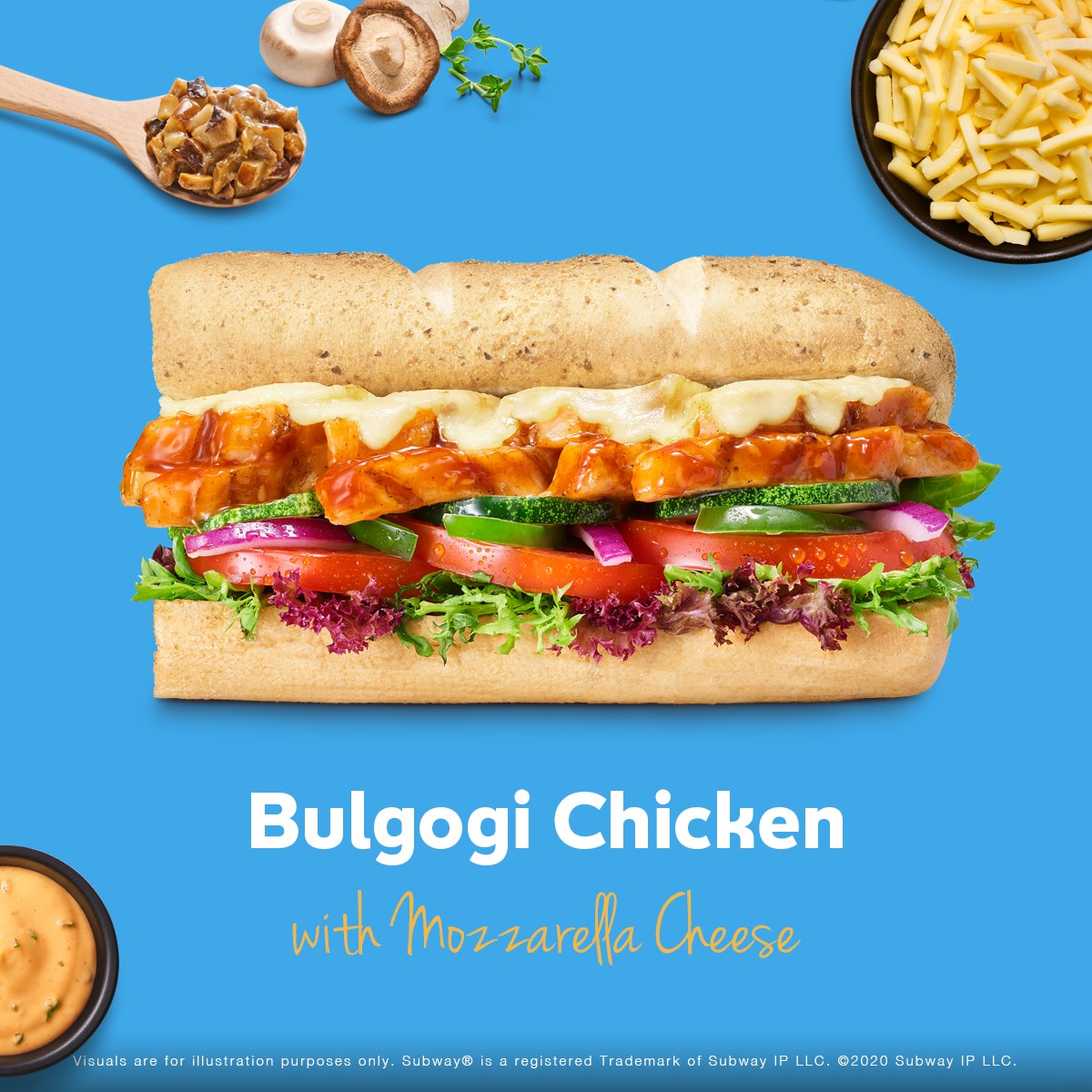 Source: Subway Singapore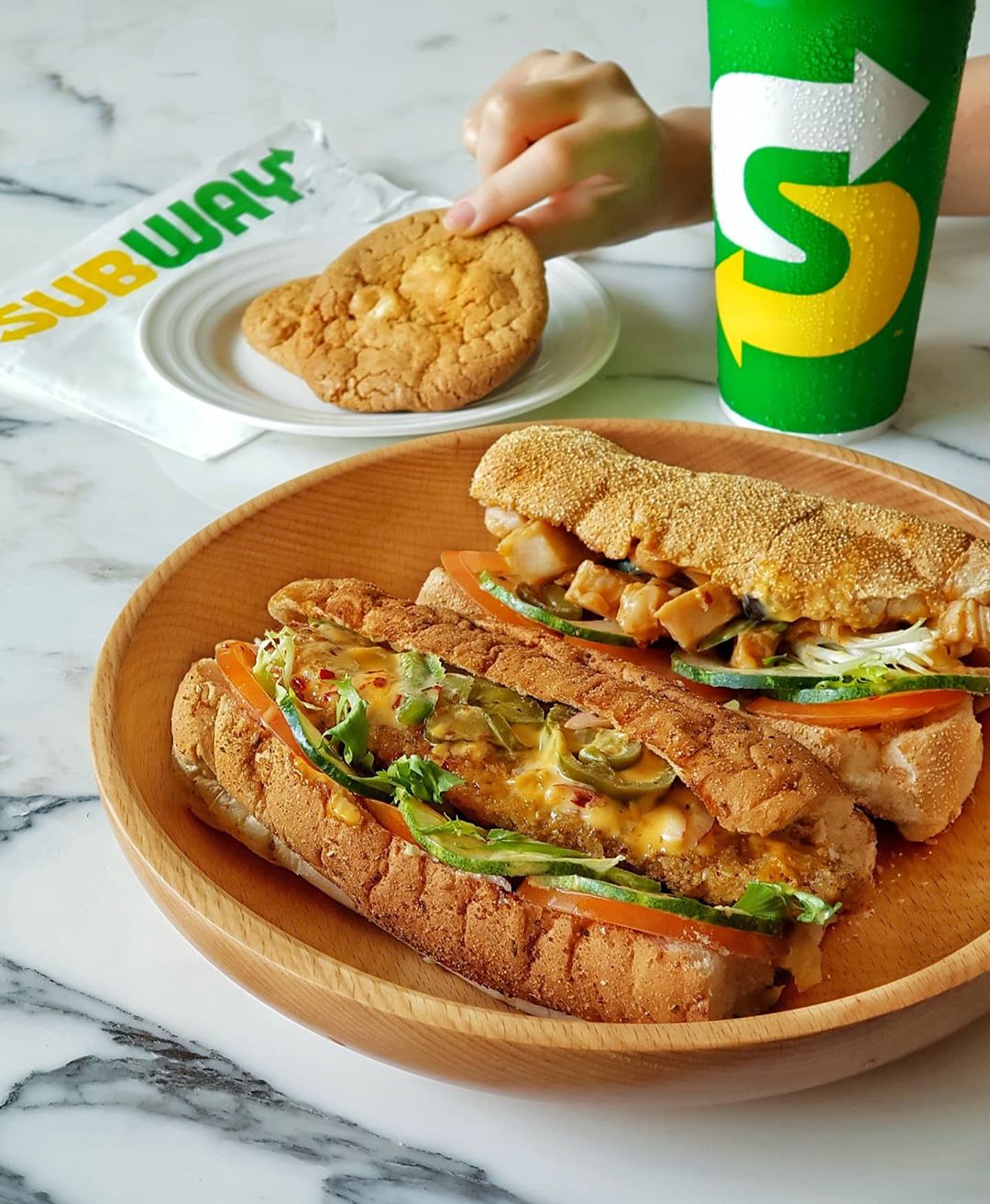 Source: Subway Singapore
If a sandwich is too filling for you and you're counting calories, try their Wrap or Flatbread options instead. Start your morning right with Subway Breakfast such as Chicken Sausage, Chicken Ham and Chicken Bacon. Smaller in size but same satisfaction.
Source: Subway Singapore
Go big or go home with their snack options from a Toasty, Soup, Meatball Pot, Mac & Cheese and their signature Choc Chip Cookie.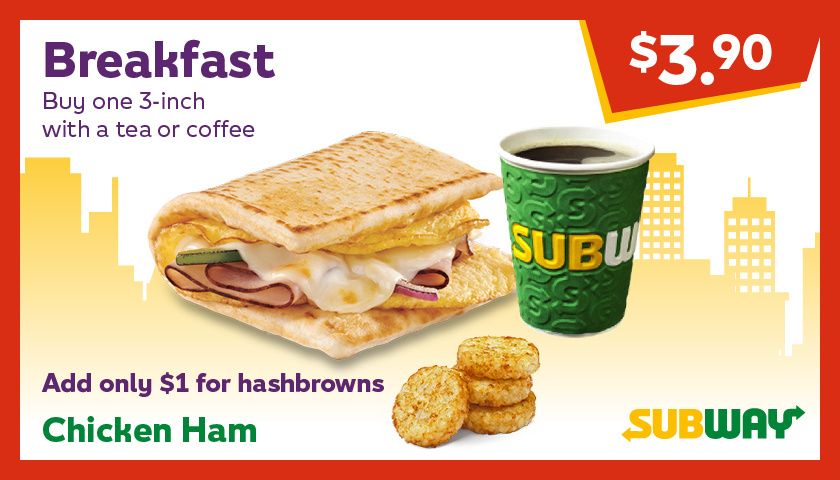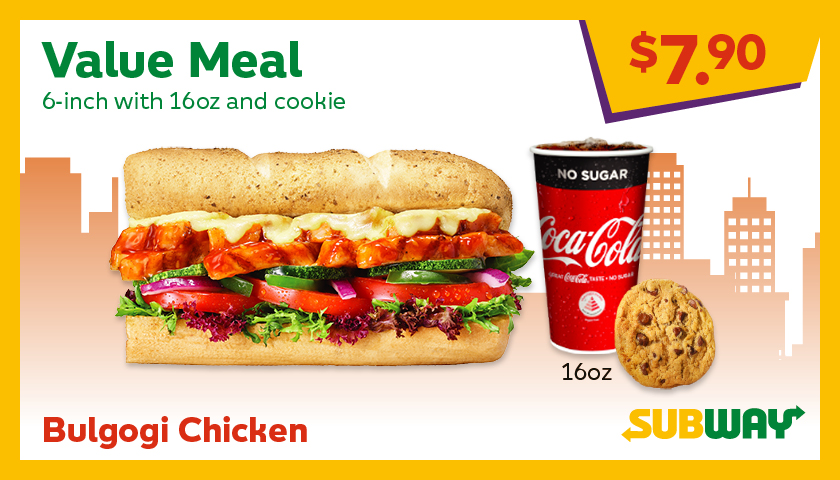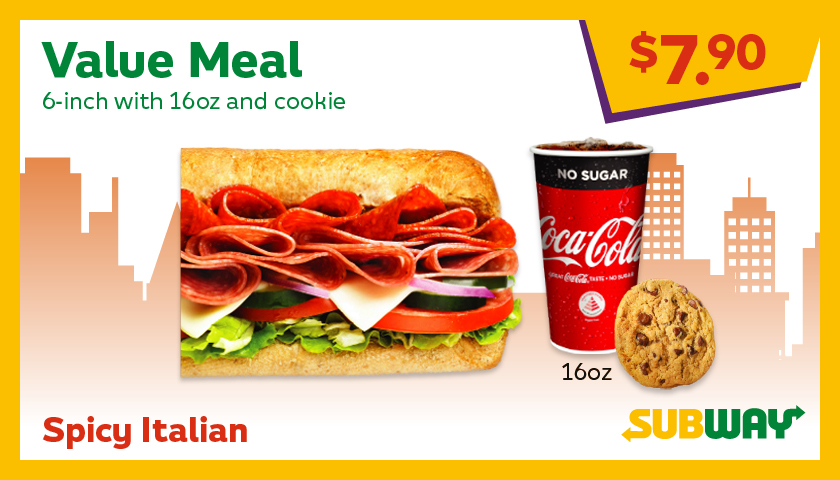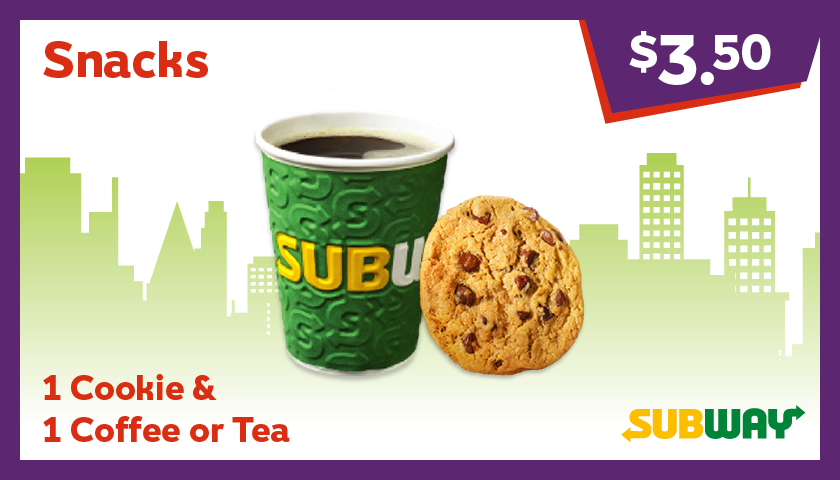 Check out our Coupons section here and flash the e-voucher to Subway staff for verification. Promo is applicable to all Subway outlets and valid till 30 November 2020, or while stocks last.