What better way to wrap up 2020 than to celebrate with food? After two years of hard work, Singapore hawker culture has finally been inscribed on the UNESCO Intangible Cultural Heritage list. The news was announced at the 15th Intergovernmental Committee for the Safeguarding of the Intangible Culture Heritage held in Paris on 16 Dec 2020.
This notable achievement means Singapore now has its first item on the intangible cultural heritage list, joining the likes of yoga in India, Belgian beer, French cuisine and Thai massage.
Minister for Community Culture and Youth (MCCY), Mr Edwin Tong, thanked Singaporeans for their overwhelming support and commented, "Singapore's hawker culture is a source of pride for Singapore and all Singaporeans. It reflects our living heritage and multiculturalism".
Prime Minister Lee Hsien Loong also lauded the remarkable achievement on Facebook and captioned, "The biggest thanks must go to the generations of hawkers for nourishing a nation's stomach and spirits. This recognition would not have come without their sweat, toil and dedication to their profession."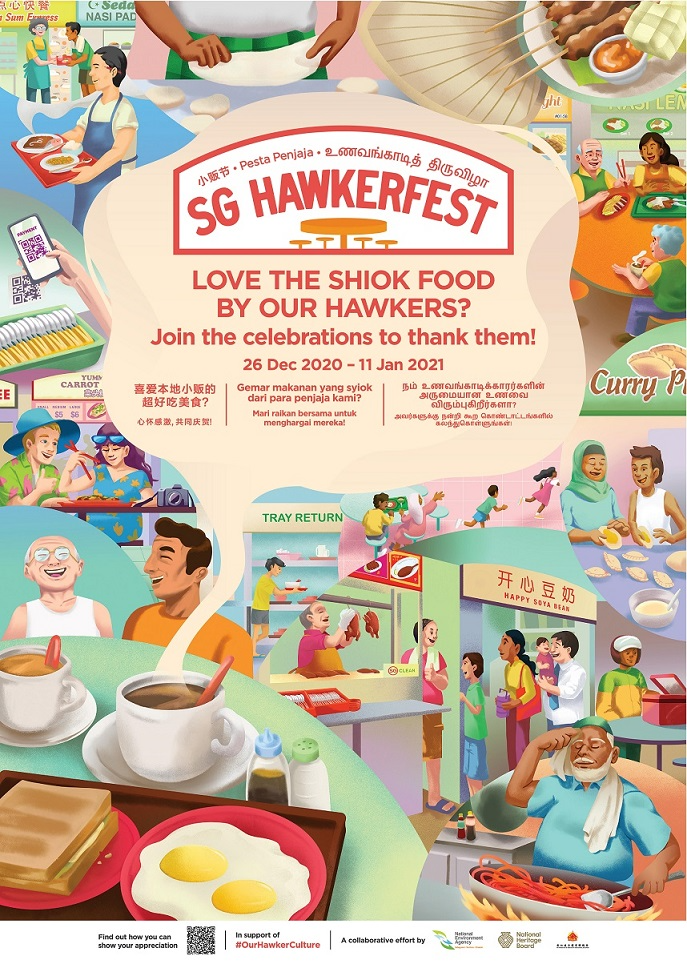 Source: NEA
To celebrate this culinary milestone, a three-week foodie virtual event, SG HawkerFest, will be held from 26 December 2020 to 11 January 2021. Stand a chance to win prizes in the form of vouchers, by taking part in virtual treasure hunts and online quizzes. A total of 29 hawker centres will be participating in this virtual event not to be missed.
For a sumptuous treat, enjoy our 1-for-1 dining offers here. From Asian, Western, Indian, Halal and many more, sate you taste buds with these treats made for you
Carousel images by STB TIH.