Thinking of what to bring for the upcoming Chinese New Year visiting? Up your gift game and ring into the New Year with the Lunar Nut Mix Gift Box from Amazin' Graze. For only $16.80, it features 8 packets (30g each) of delicious nuts. All flavours are their best-sellers and also includes a limited-edition flavour, The Golden Prosperity Trail Mix, so fastest fingers first! Are you ready to go nuts (pun intended) for these gift boxes?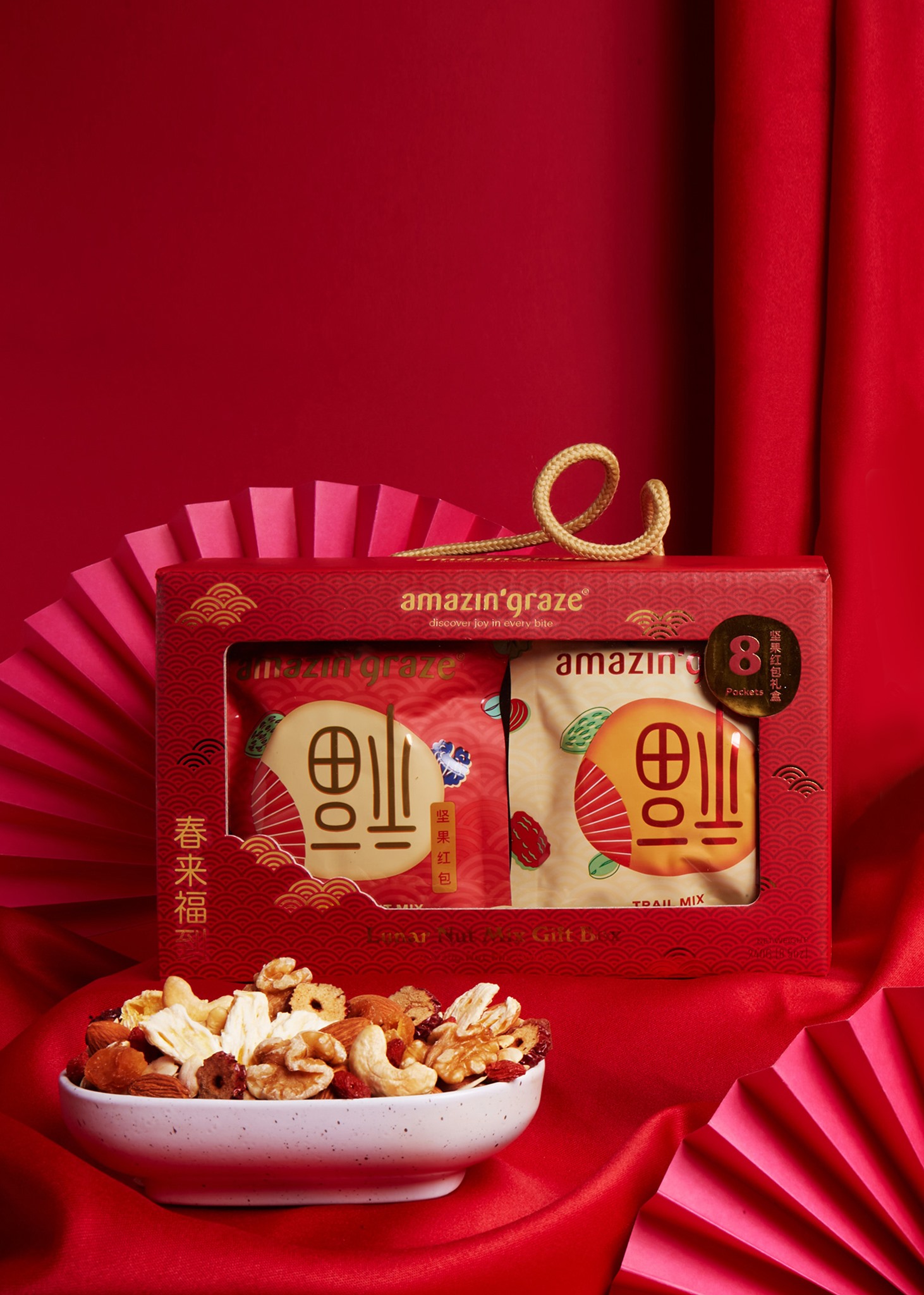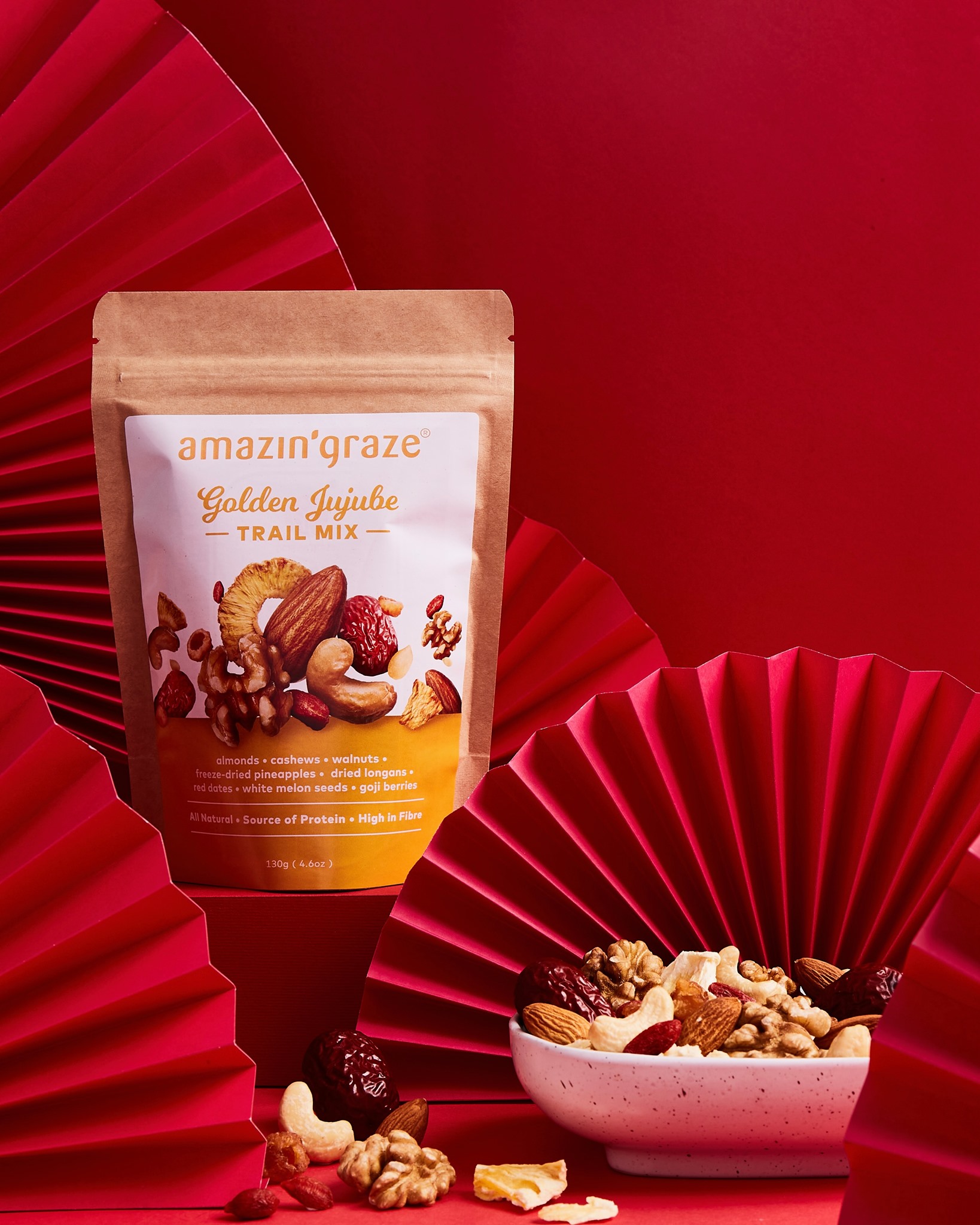 Impress friends and family with this variety of 8 delectable flavours this Chinese New Year.

1. Pandan Coconut – candied nuts mixed with tropical flavours of Southeast Asia
2. Zesty Maple – crunchy nut mix with orange zests
3. Sweet Chilli – sweet and savoury flavoured nuts
4. Immunity Booster – a blend of fruits and nuts rich in minerals
5. Nutty Protein – to boost energy and overall bone health
6. Coconut Curry – roasted with a blend of Asian flavours
7. Antioxidant Berry – rich in protein and fibre to improve your focus
8. Limited-edition Golden Prosperity – Asian inspired superfood mix

Inspired by ang bao packets, the attractive red packets of nuts symbolise health and wealth to celebrate a prosperous Chinese New Year.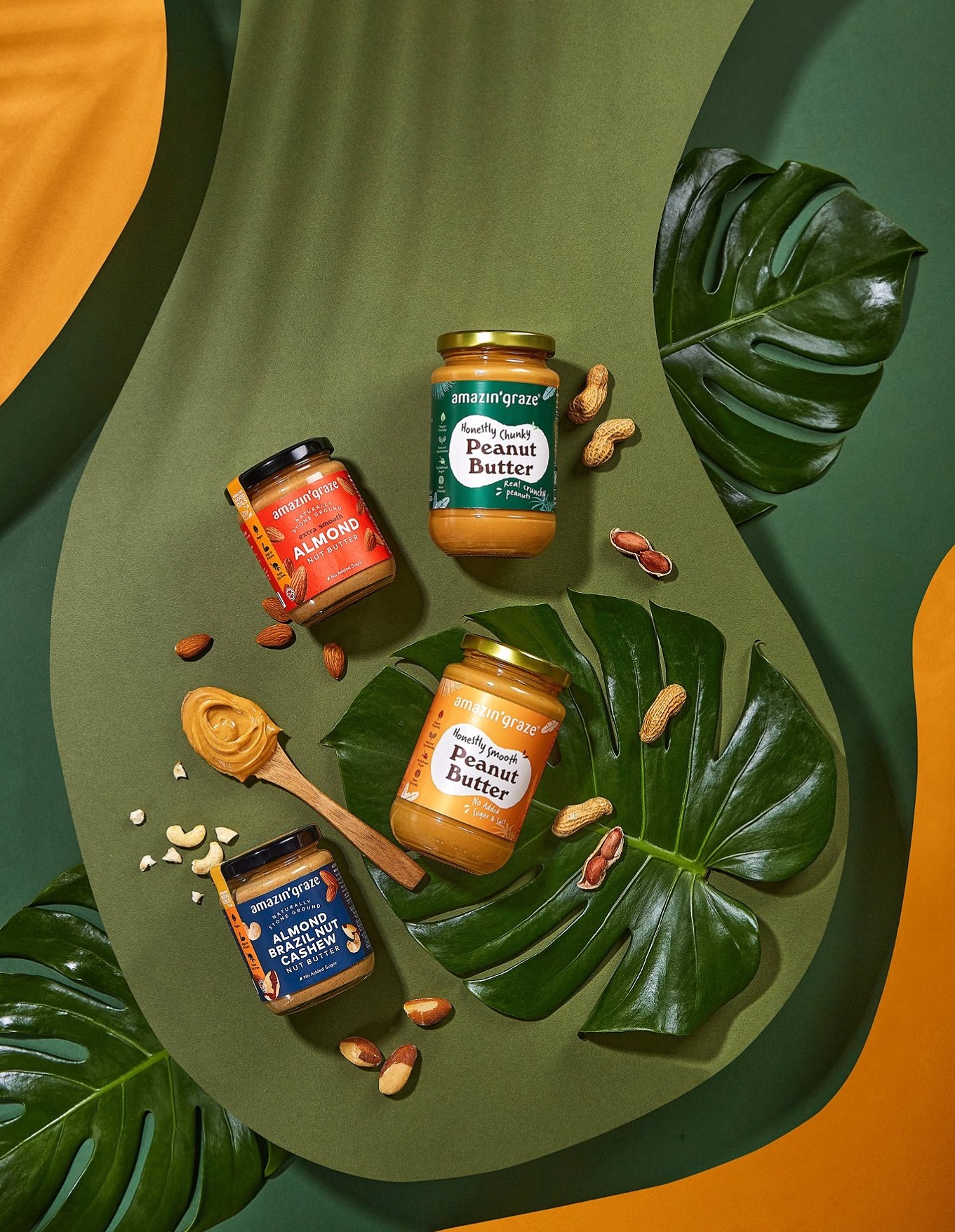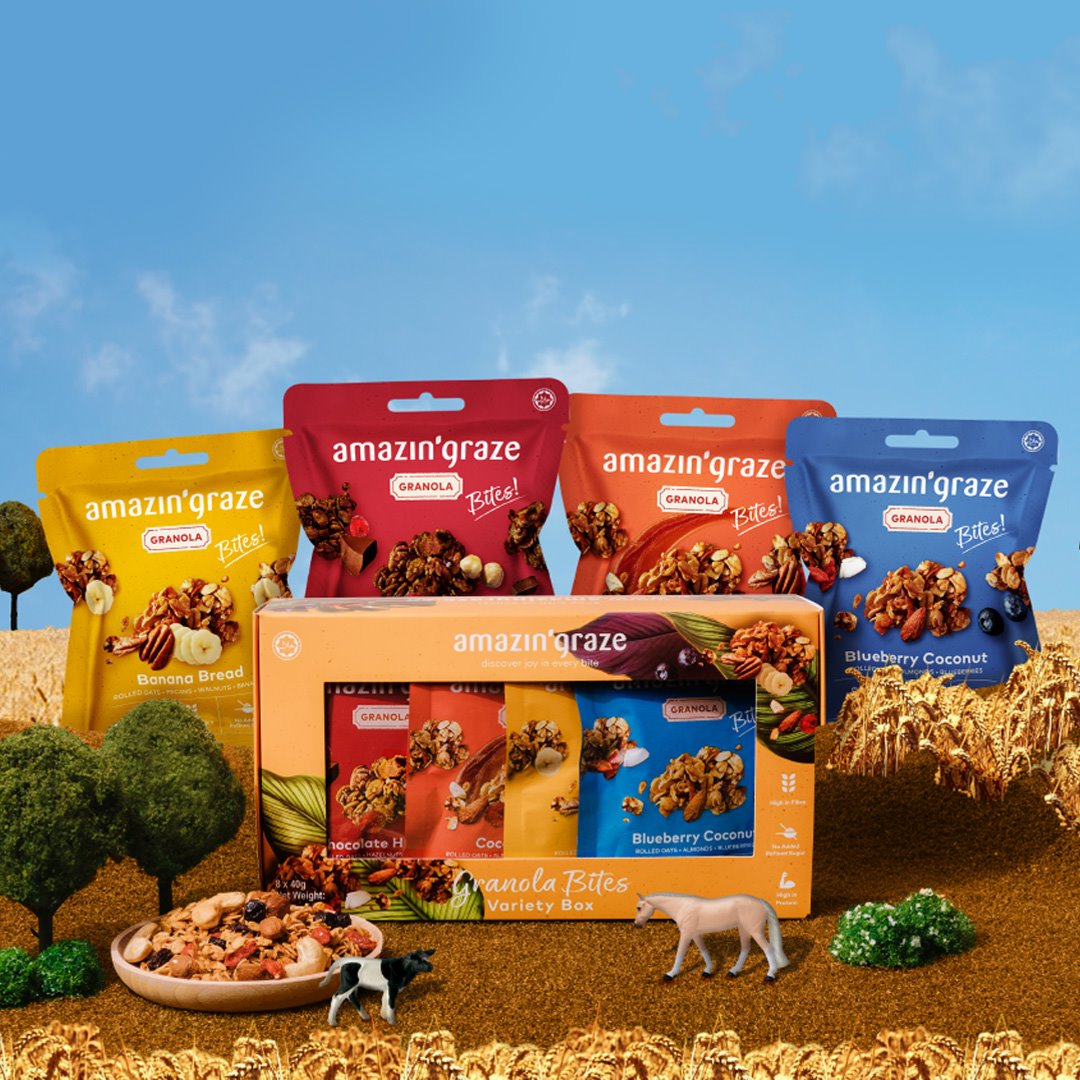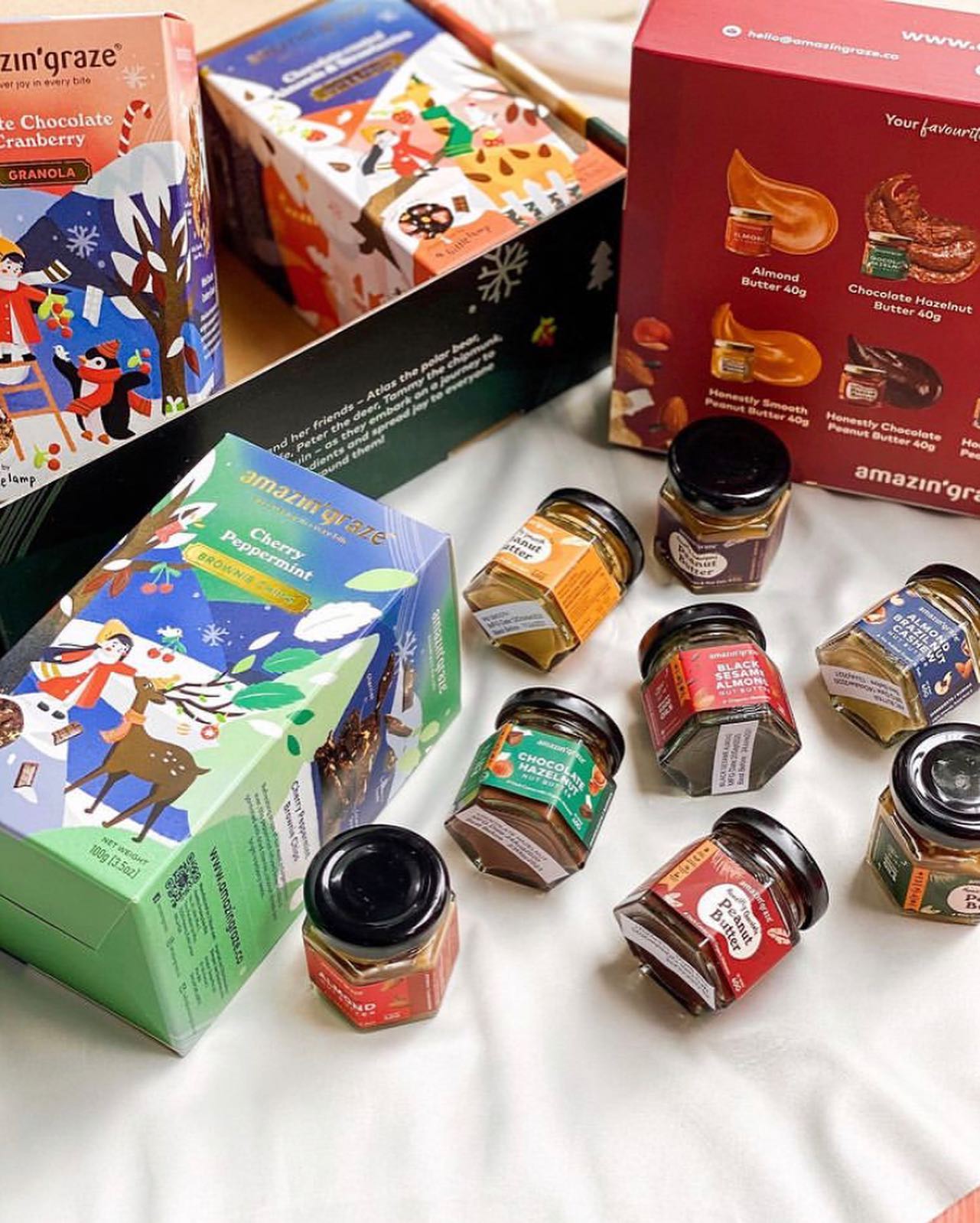 Be sure to check out their website for a range of other yummy and healthy goods such as the Amazin' Starter Bundle ($28.60), Amazin' Granola Variety Box ($15.90), Amazin' Care Box 3.0 ($27.90) and many more.
Shop here and earn up to 7% Cashback on your orders today.
All images credited to Amazin' Graze.