Hailing from Norway, Pink Fish is serious about their fish, specifically salmon. They import the sustainably farm-raised produce directly from the cold fjords in Norway. With the motto 'Good Fast Food', their mission is to allow people around the world to enjoy salmon in different ways. They are also committed to sustainability, such as using compostable utensils and biodegradable packaging.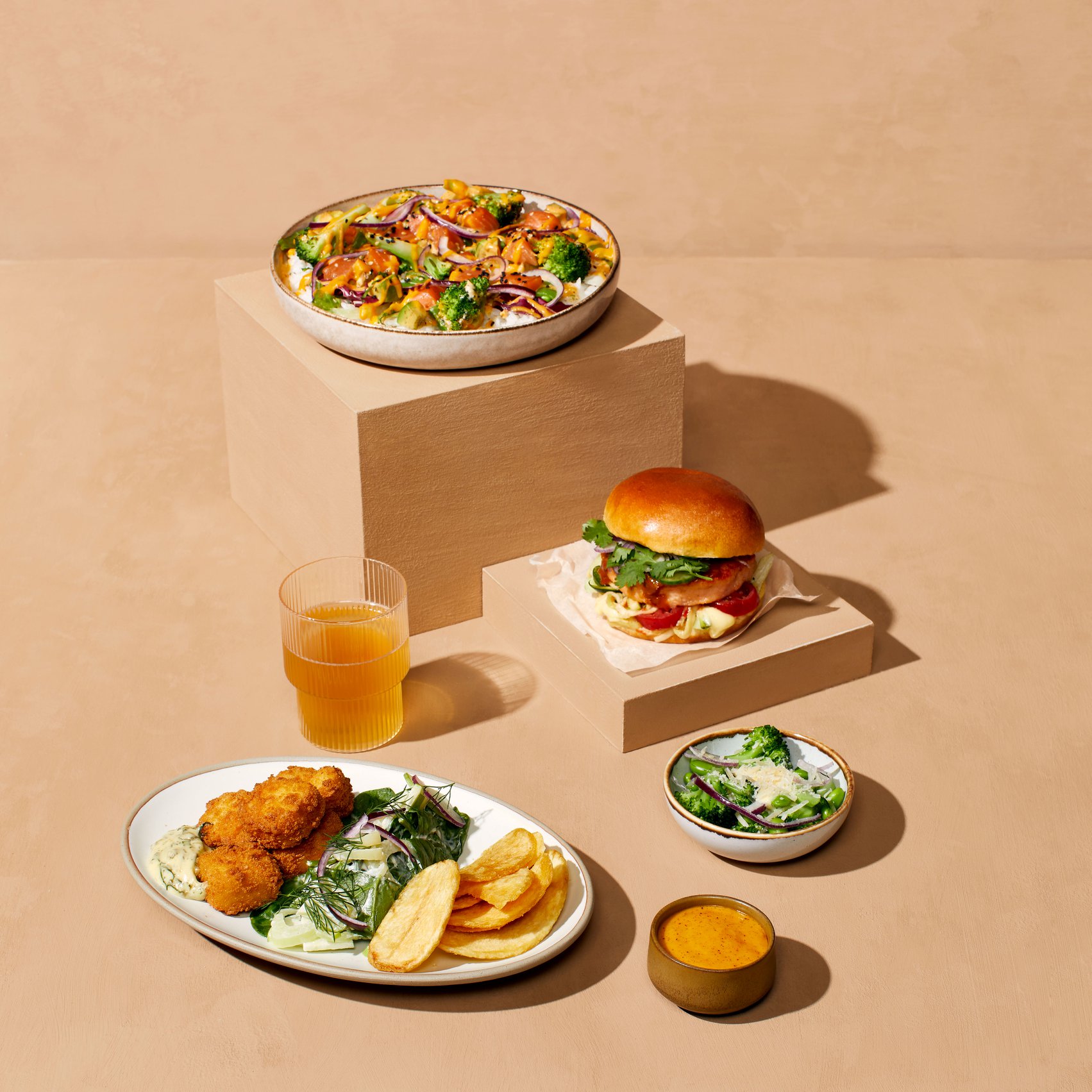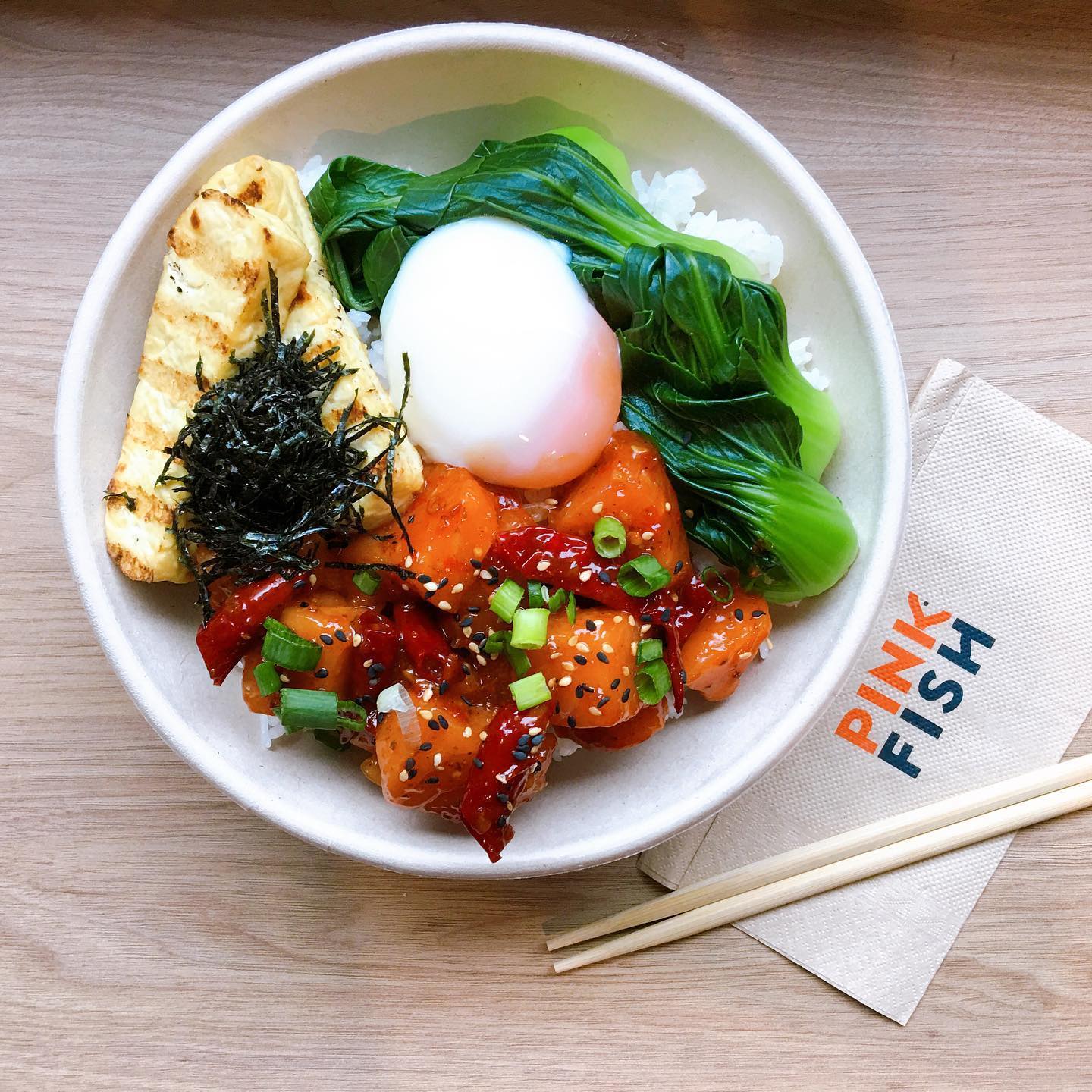 Ordering is easy! Join the queue, take your pick from their extensive menu, pay, and wait for your food before bringing it to your table. The dining area features wooden furniture, with brightly coloured chairs – it's hard to be missed when you're in the basement of Jewel Changi.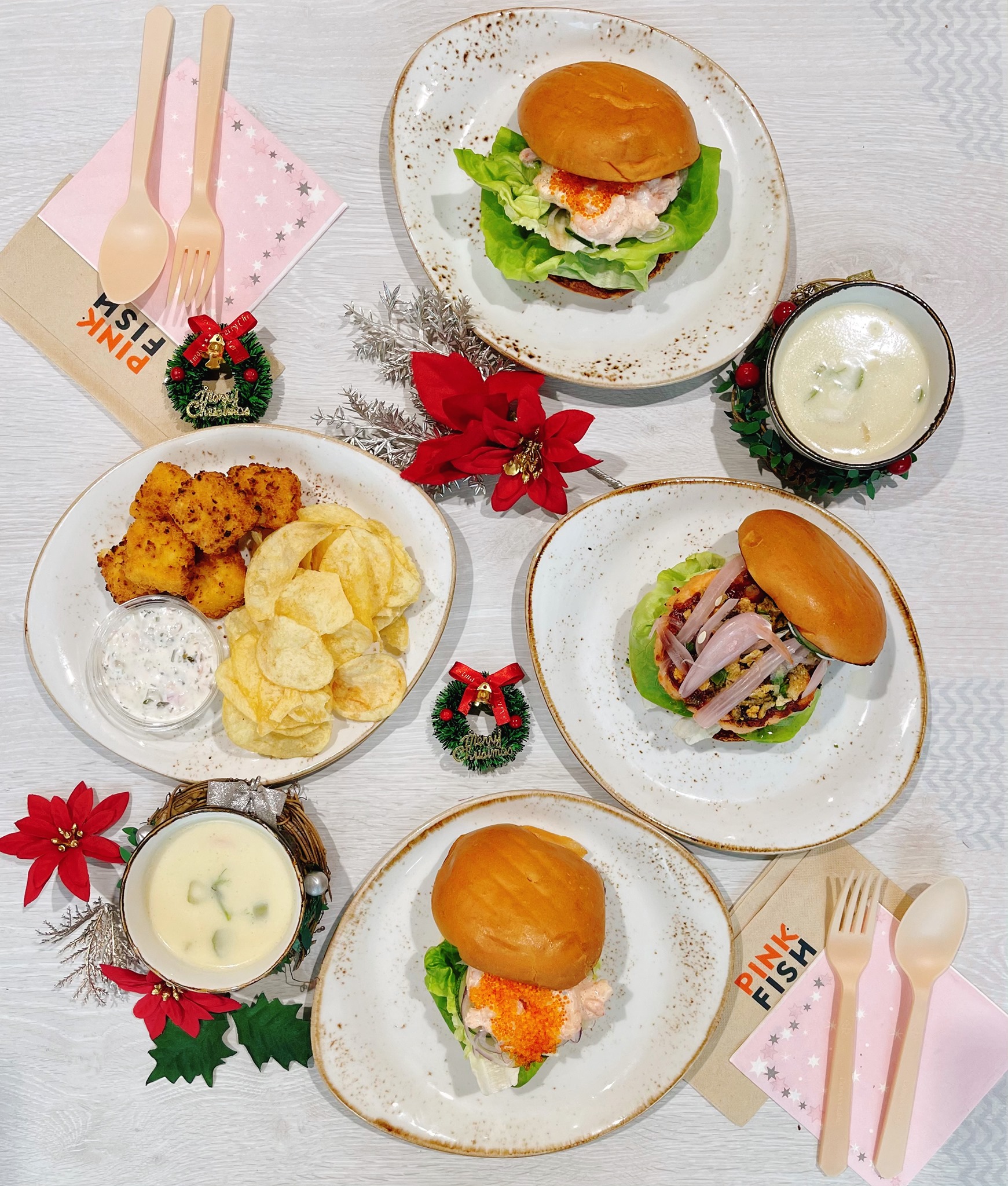 Their menu includes Soups, Burgers, Salads & Wraps, Poke Bowls and Other Seafood – and we know it's hard to decide on what to get, so we got you covered with some of the best.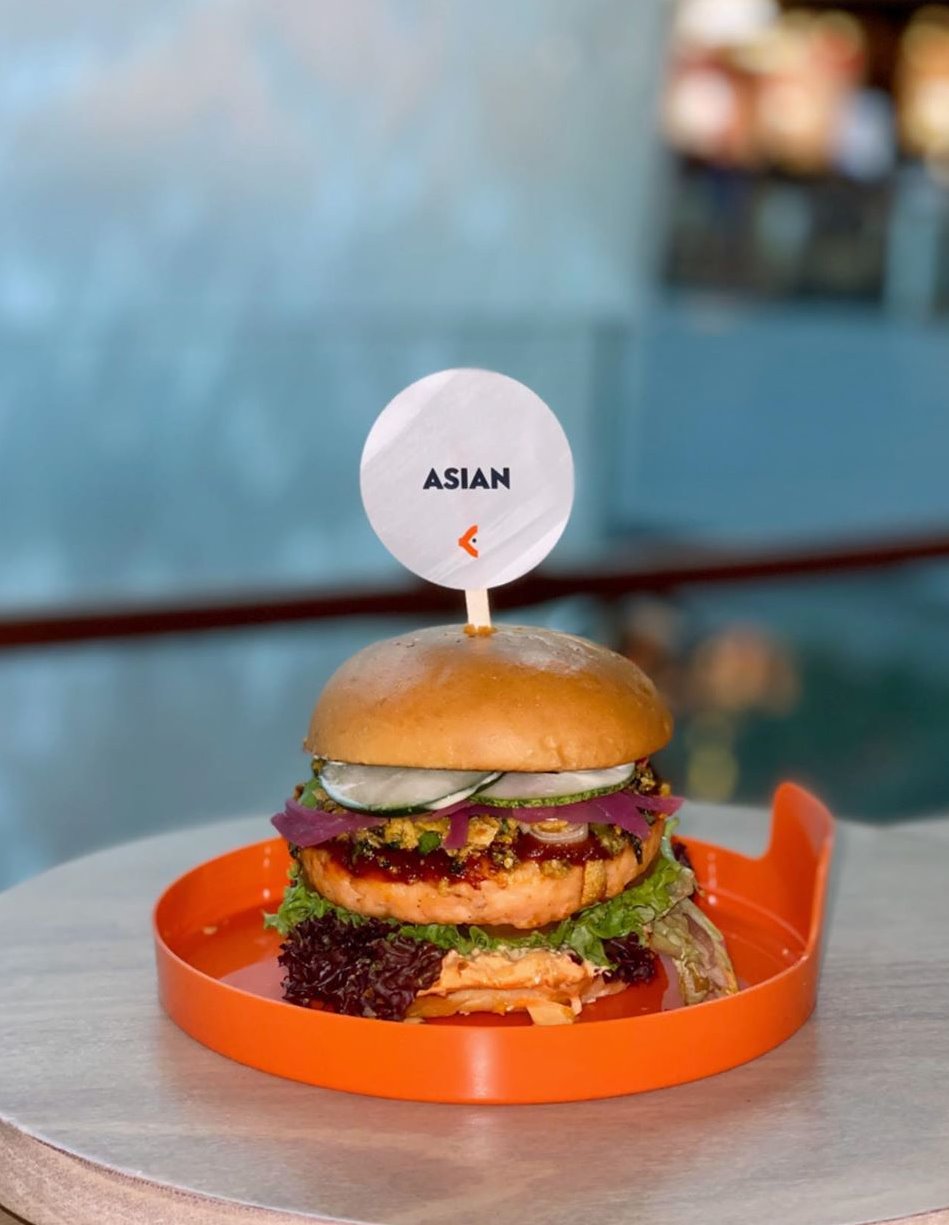 Taste the tantalising fusion Sizzling Singaporean Burger ($9.90), which includes grilled salmon patty, fresh cucumber, sambal, salted egg fish skin crisps in between buttery brioche buns. The texture of this burger from the multiple local ingredients packs a flavourful punch you'll love.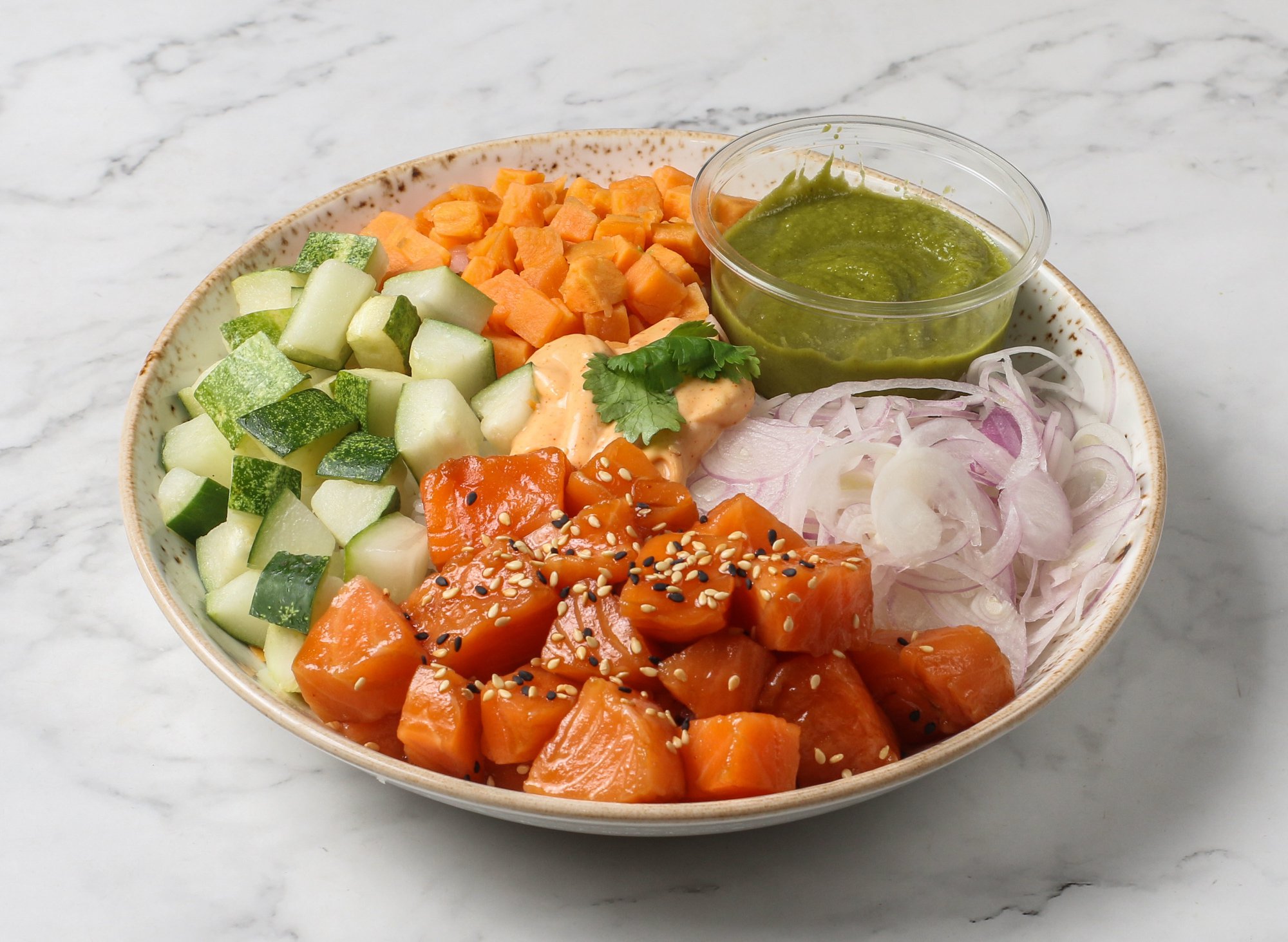 Or get their hearty Poke Bowls – Small ($10.90), Medium ($14.90) and Large ($18.90). Pick from Healthy Japanese, Subtle Norwegian or Spicy Hawaiian Poke (our favourite!) for that extra fiery heat. Add just $4 for a Combo Deal which includes soft drink and side (Chips, Soba Noodles, Rice, Quinoa or Broccoli and Edamame Salad).
There's something for the kids too! For just $7.90, you can pick your preferred flavour and have the freedom to remove or add any ingredients you want.
Food: 5*
Ambience: 5*
Value for money: 5*
Jewel Changi, 73 Airport Boulevard
#B1-261 S819642
All pictures credited to Pink Fish Singapore.