The enclave of Outram Park is dotted with cafes, from Strangers Reunion, Baker's Bench Bakery, The Populus to Little Part 1 Café. Joining the list is a quaint Korean-style bakery, Haengbok Cakeyo that specialises in trendy bento chiffon cakes, chunky cookies and thick macarons (or also known as FatFatcarons). If you think you love the regular-sized French delights, you ought to give these macarons on steroids a try and you'll be hooked.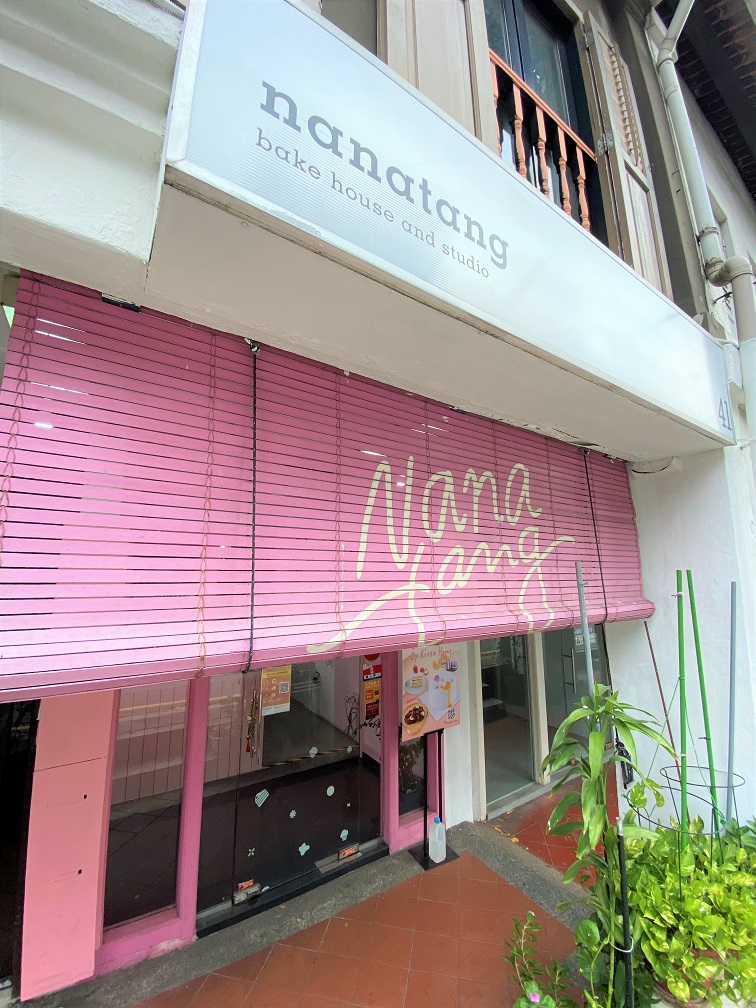 Managed by the folks behind Nanatang (a Korean-style bakery workshop), Haengbok Cakeyo was born from customers' endless requests to get a hold of their Korean-inspired desserts. Founded by Serena Tang, she helms the bakery with knowledge and skills learned from classes attended in Korea.
Enjoy our 1-for-1 Desserts at Haengbok Cakeyo here.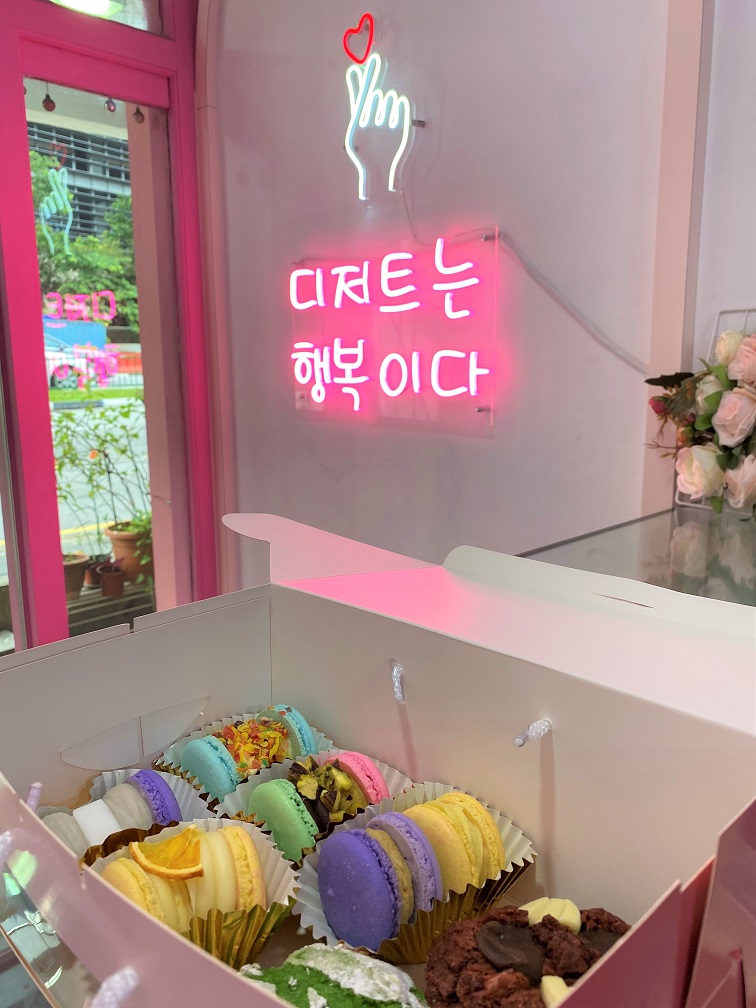 The brand name derived from a playful take on "haeng bok hae yo", which means happiness in Korean, and hopes her customers feel the same with every bite of these scrumptious desserts.
Riding on the bandwagon of the Korean lunchbox cake trend, which has taken the Gen Zs by storm, they create unique flavours such as the Hojicha Mini and Yuzu Mini Chiffon Cakes ($9.80), each about 4-inch wide. With the latter as their best-seller, light and encapsulated with smooth cream with an explosion of yuzu goodness at every bite.
The chunky cookies shouldn't be missed as well– think Levain-styled cookies (a famous cookie store in New York City), but with a twist! Their must-try is the Pandan Gula Melaka Chubby Cookie – a moist cookie with bits of sinful gula Melaka in a pandan-infused dough, covered with melted sugar. If you're a fan of Ondeh-Ondeh, you'll love this delightful treat. For an ultimate gooey treat, heat it up for 10 seconds. Each cookie is priced at $5.80 each, or 3 for $14.80 and other flavours include chocolate and red velvet cookie.
Enjoy our 1-for-1 Desserts at Haengbok Cakeyo here.
But lo and behold, the spotlight is at their FatFatCarons which we can't get enough of. Full of flavour, texture and highly Instagrammable, each piece is carefully created with crispy macaron shells with a generous amount of filling or paste.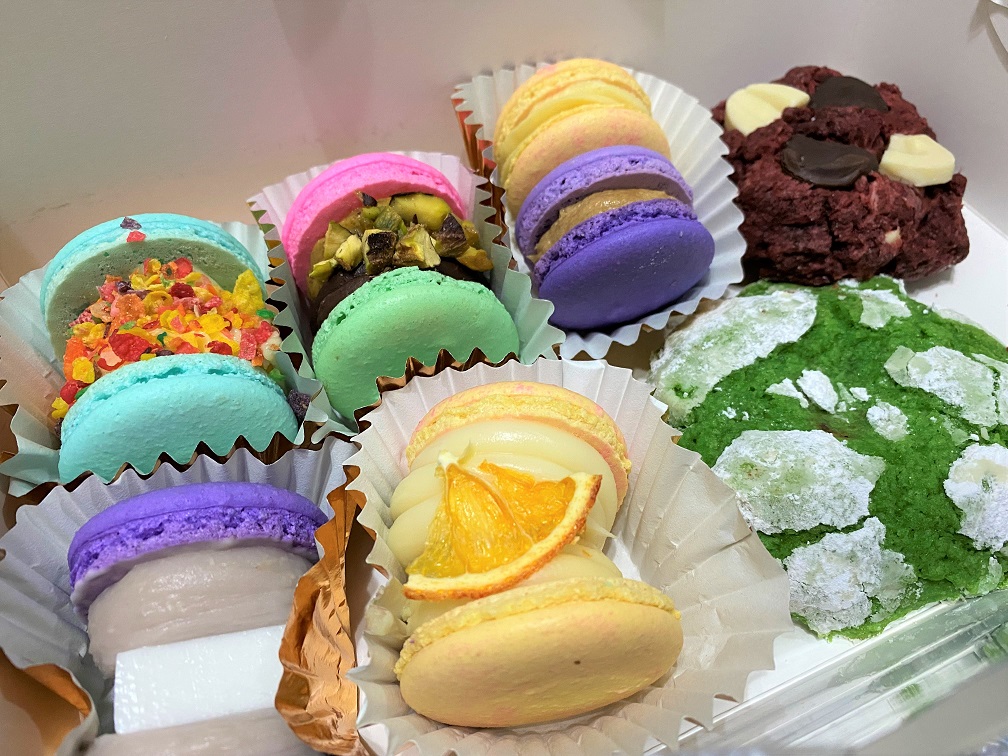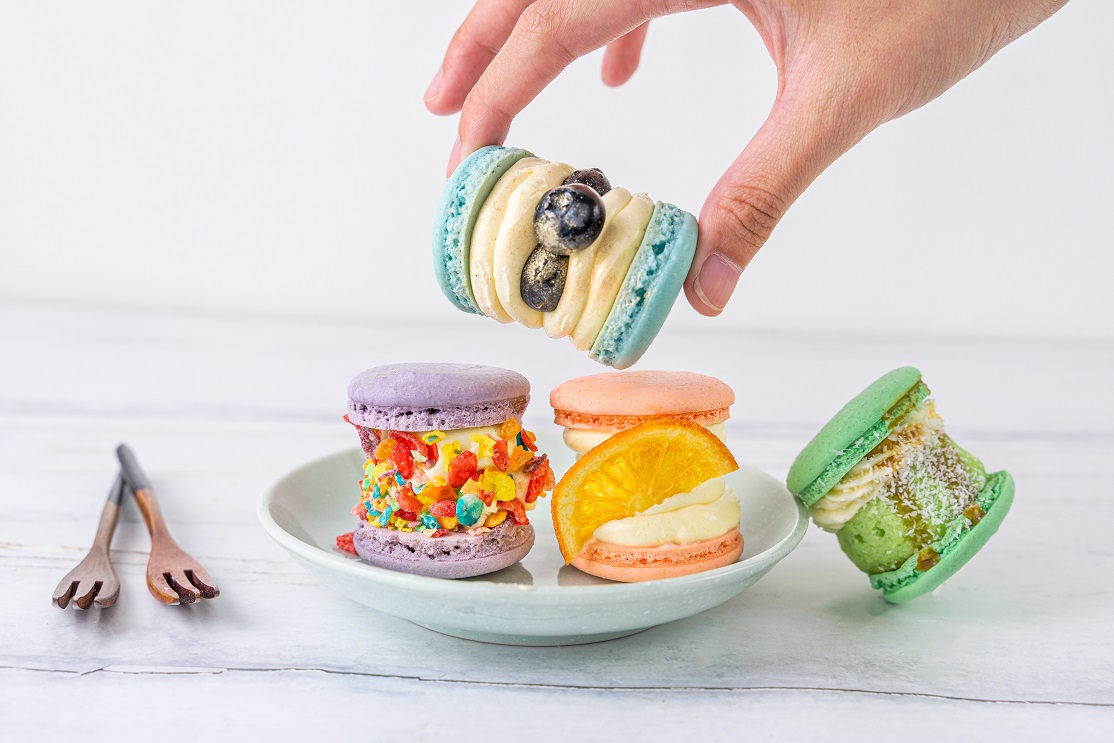 Delight your tastebuds with local flavours such as the Ondeh-Ondeh and Orh Nee. The latter is an innovative take on yam paste, sandwiched with coconut jelly and pastel purple macaron shells. They are priced at $5.80 per pc or 4 for $19.40, and the FatCarons (regular-sized macarons) are $3 each or 6 for $15.80.
Enjoy our 1-for-1 Desserts at Haengbok Cakeyo here.
Haengbok Cakeyo is a takeaway café only.
Check out their social media pages on FB & IG to find out their new seasonal flavours, and if you're keen on how these treats are made, enrol in their bakery classes managed by Nanatang. Enjoy exclusive 1-for-1 dining offers at Haengbok Cakeyo with meREWARDS here. Studio shots are provided by Haengbok Cakeyo.
Food: 5*
Ambience: 4*
Value for money: 4*
Address:
41 Kampong Bahru Rd, S168358. Look out for the pink storefront or the pink-coloured blinds emblazoned with 'Nanatang'.
Contact Number:
9199 8928