Nestled in Hamilton Road at Jalan Besar, is a newly opened tropical dessert cafe, Lola Faye Cafe, to add to your foodie list. Step into this humble eatery and be greeted by lux brown leather seats set against a foliage wallpaper and a dreamy "LF" neon light – an attractive backdrop for that Instagram shot. Managed by ladyboss, Lia, she runs the café with her family and business partner, Faris, offering a range of items from gelato, croissants, waffles, and savoury wraps.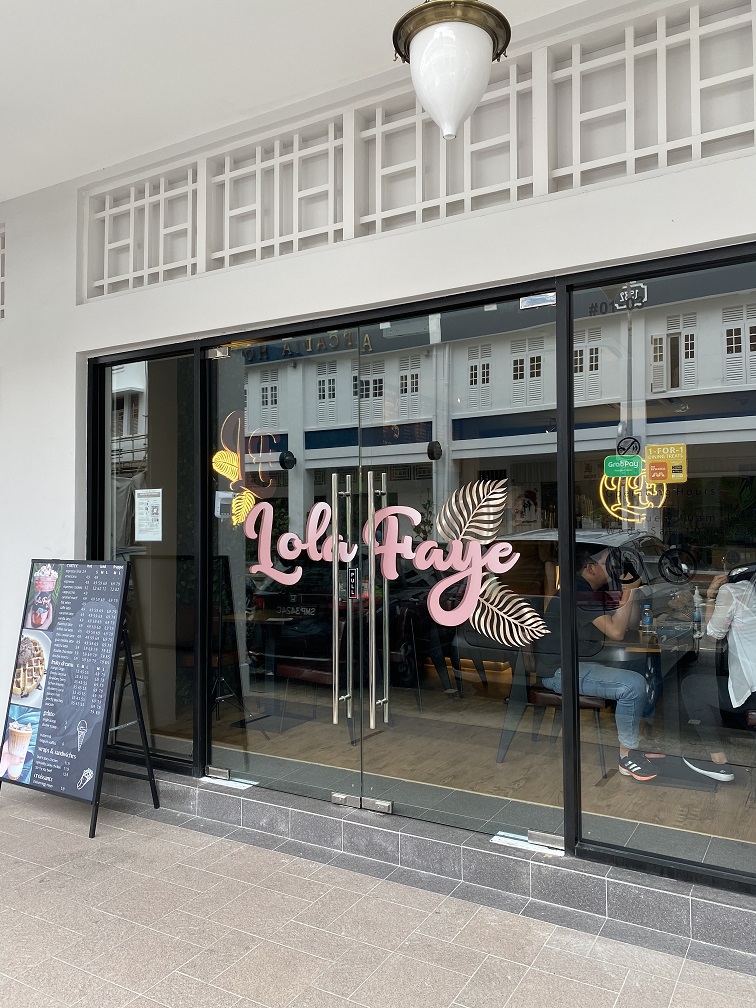 Enjoy our 1-for-1 dining offers at Lola Faye Café here.
Although the café recently opened on 26 May 2021 and being one of the only Halal gelato places in the Jalan Besar area, customers keep coming back for its affordability and variety. Unfazed by challenging operations during the no dine-in period, the café continued to tailor their business by perfecting their menu in preparation for dine-in customers. When the dining measures were lifted, the café saw snaking queues, especially till late (closes at 2am) as night owls head over to satisfy their hunger pangs.
Enjoy our 1-for-1 dining offers at Lola Faye Café here.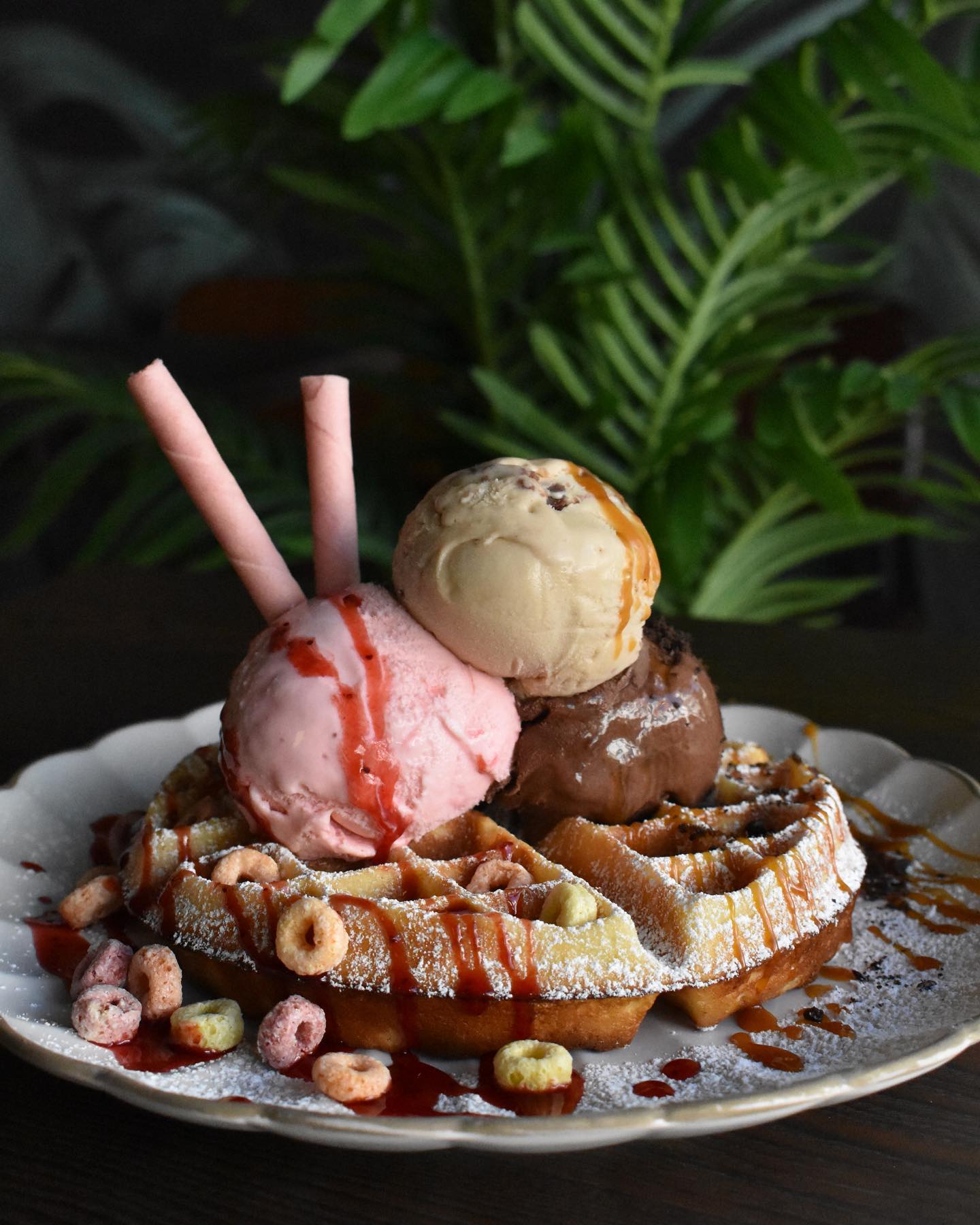 Source: Lola Faye Cafe
Customers can't get enough of their Buttermilk Belgium Waffles ($6), a recipe refined by Lia. Served with gelato (a Single scoop for $5 or a Double scoop for $9) this ultimate combination was spot on for her patrons, of all ages. Currently, there are only 6 gelato flavours, but the café is already planning to create Vegan and sugar-free options to cater to more customers.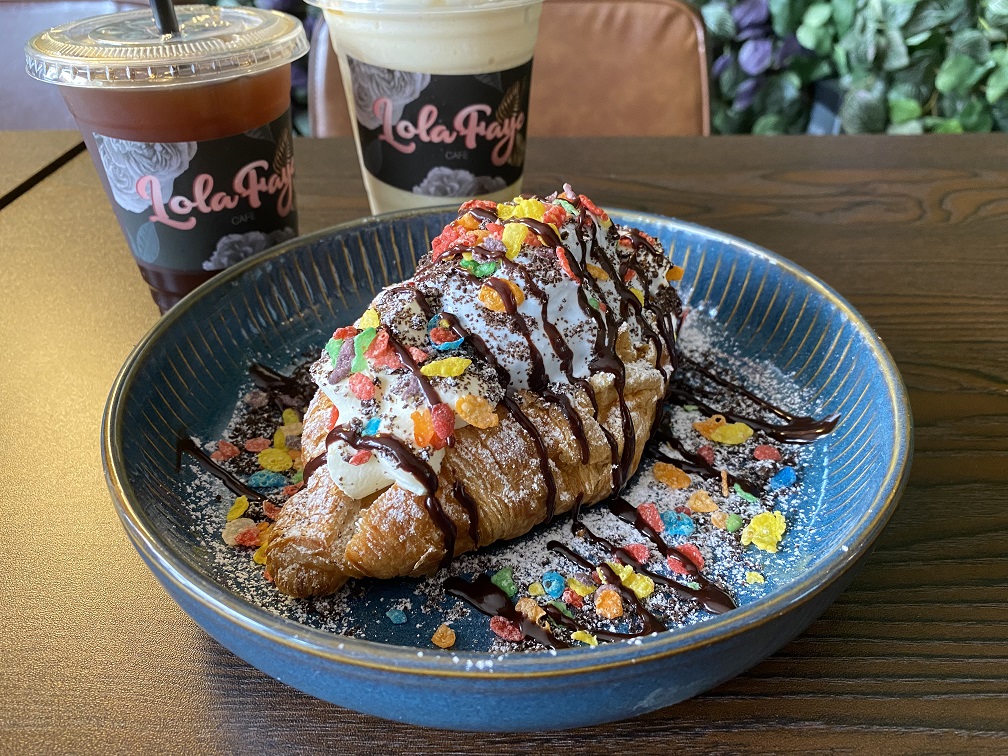 For Frappes, be spoilt for choice as there are more than 10 flavours to pick from coffee to non-coffee based. Try the Matcha, Strawberry or the signature Gula Melaka Frappe (starting from $6.90 for Medium and $7.90 for Large). The signature drink is a take on local flavours – smooth, milky with a layer of gula Melaka that doesn't overpower the overall flavour.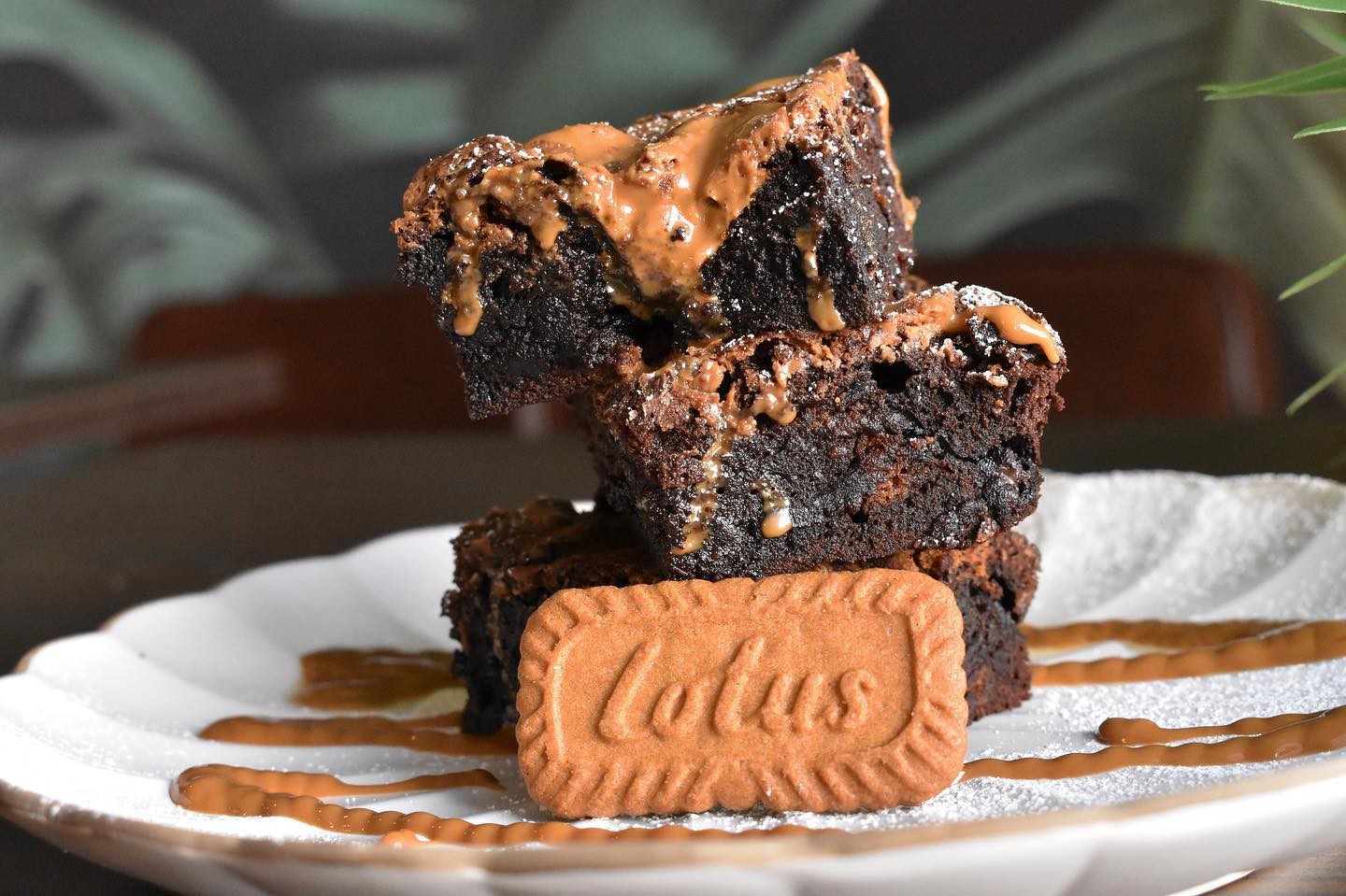 Source: Lola Faye Cafe
Other crowd favourites include the Fudgy Brownies (starting from $5.90) and Croissants with Gelato. The latter is an ideal option for customers who prefer a satiating dessert without feeling too bloated. Besides sweet treats, they also serve savoury snacks such as Faye's Spicy Chicken ($11.90) and Specialty Satay Chicken ($11.90) that are great for to-go snacks.
Enjoy our 1-for-1 dining offers at Lola Faye Café here.
Food: 5*
Ambience: 5*
Value for money: 4*
Address:
35 Hamilton Rd, S209204
Contact Number:
9122 8402
Operating Hours:
Closed on Mondays
Tuesday & Sunday 12pm - 12am, Wednesday to Saturday 12pm - 2am