Whether you're a devoted foodie or simply looking to savour delectable dishes without breaking the bank, these merewards 1-for-1 promotions will tantalise your taste buds and leave you craving for more.
Let the feasting begin!
1. Friends Kitchen HK
Friends Kitchen HK was opened by Hong Kong couple Vicky and Keith during the height of the Covid-19 pandemic, when travel bans resulted in them missing the food of their home country. The couple owns two outlets - the first one at Springside Walk and the newest one at Neil Road. Both specialises in traditional HK comfort food such as Charsiew & Egg with White Rice, Australian Beef Brisket Beef Ball Horfun, and the ever-popular Polo Buns. Both outlets sport a retro and classic cha chaan teng vibe.
Opening Hours: Sun to Thu - 11.30am to 4.00pm; 6.00pm to 11.00pm. Fri & Sat - 11.30am to 4.00pm; 6.00pm to 11.30pm
Address: 78 Neil Rd, Singapore 088841
Redeem 1-for-1 deals on Charsiew & Egg with White Rice, Curry Fish Balls, Homemade HK Milk Tea here
2. Central Siam Cuisine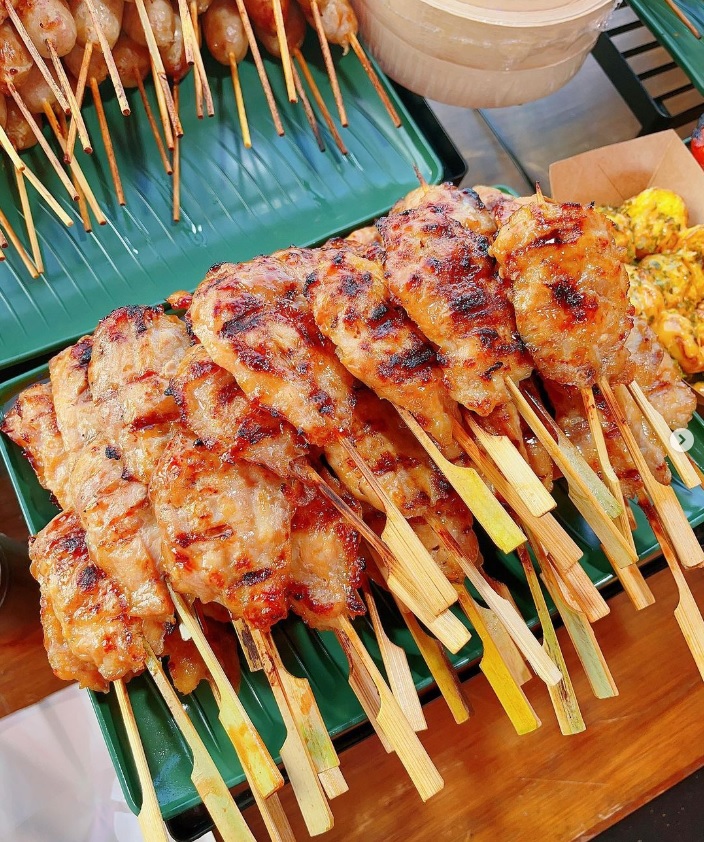 Image source: @centralsiamcuisine
Located at Kampong Bahru, Central Siam Cuisine promises an authentic Thai food experience at wallet-friendly prices. Make sure you give their juicy Moo Ping (Thai-style grilled pork skewers) a try - customers are known to flock to them for these grilled, juicy, and tender meat skewers.
Opening Hours: Daily 12.00pm to 3.00pm; 5.00pm to 11.00pm
Address: 57 Kampong Bahru Rd, Singapore 169366
Redeem 1-for-1 deals on Rice/Noodle dishes
3. Trovato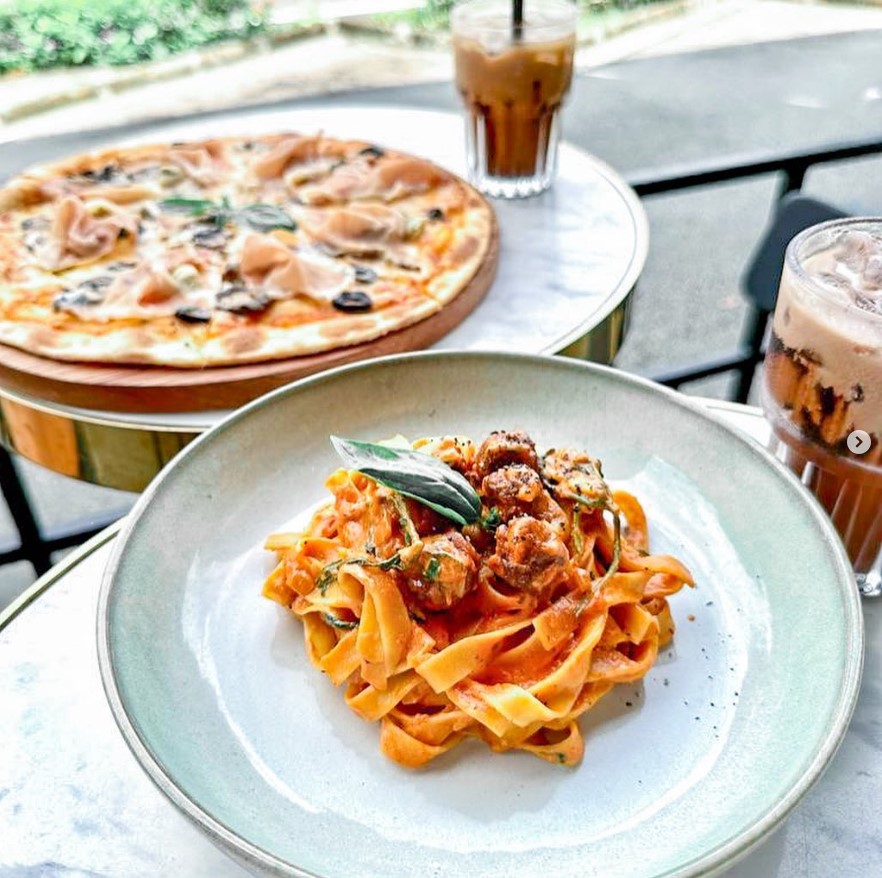 Image source: @trovatosg
Located at Seletar, Trovato is a cafe by day and restaurant by night. Trovato specialises in Italian cuisine, with an extensive menu featuring the likes of pasta, brick fired pizza, pesci e carne (fish and meat), cicchetti (small plates), antipasti (starters), zuppa (soup), and a wide selection of wines and craft beers to complement your meal.
The atmosphere at Trovato is cosy and inviting, which may explain why Trovato is well-loved by residents in the area.
Opening Hours: Tue - Fri 11.00am to 10.00pm, Sat & Sun 8.30am to 11.00pm, Closed on Mon
Address: 26 Jln Selaseh, Singapore 808445
Redeem 1-for-1 deals on Pasta / Pizza, Cicchette (Sides), or Drinks (by the glass)
4. Crazy Rich Thai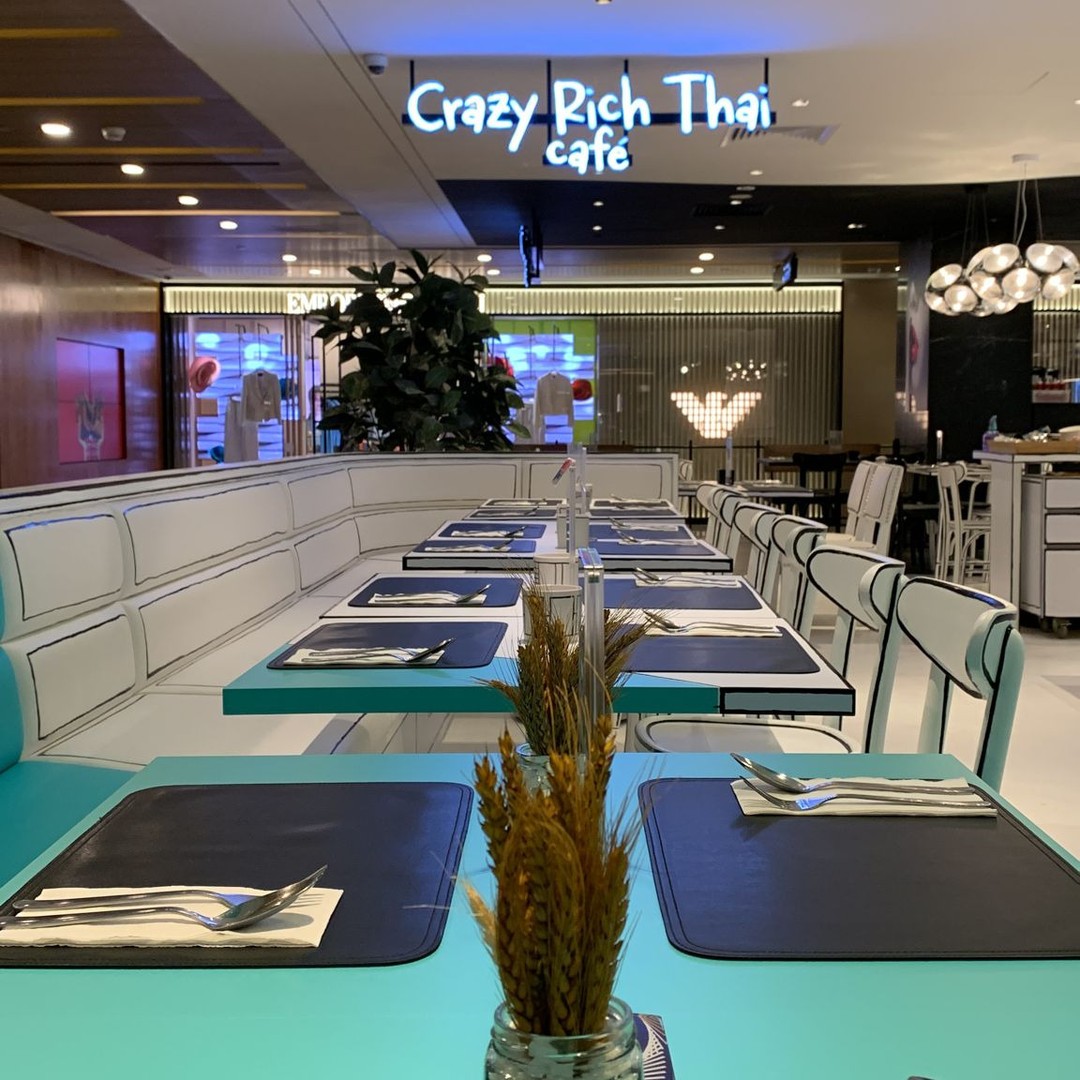 Image source: @crazyrichthaicafe
One of the newest entrants to the Orchard dining scene - Crazy Rich Thai promises to be the place for both great food and IG-worthy pictures. Walk into the restaurant and the first thing that will capture your attention is their striking interior design consisting of three distinct colour themes - tiffany green, monochrome, and black.
Be prepared to be pleasantly surprised by their modern take on traditional Thai flavours, often infused with a Western twist. One such example is their Grilled Chickenwich ($18), which consists of Thai style BBQ chicken served atop an open-faced bun and served with papaya salad.
Opening Hours: Daily 10.00am - 10.00pm
Address: 290 Orchard Rd, #01-25/25A Paragon, Singapore 238859
Enjoy 1-for-1 deals on Crazy Rich Thai's Burgers & Sandwiches, Sides, and Salad here
5. Sugaroses Flower Cafe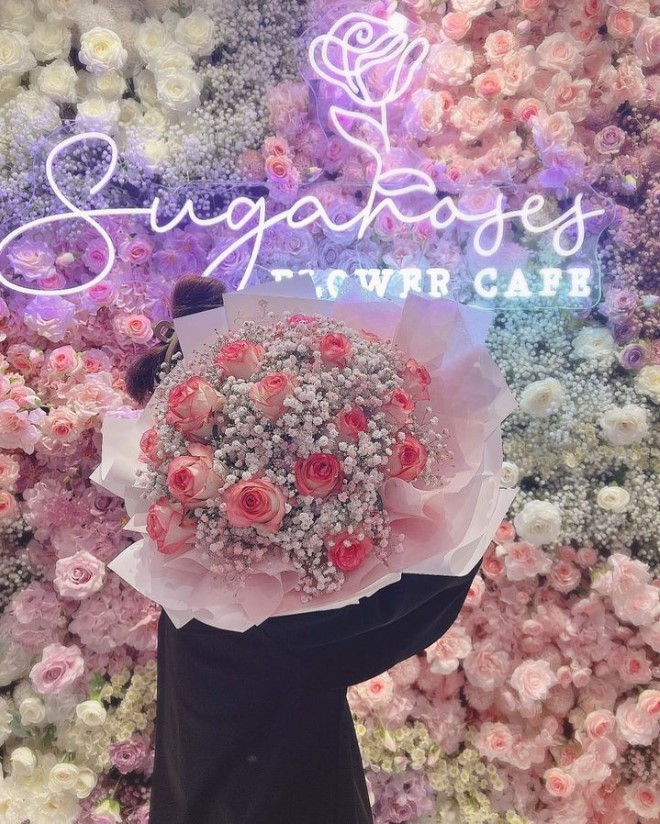 Image source: @sugaroses.sg
Jalan Besar is known for many things. From popular dim sum spots to an endless list of cafes, there is nothing you cannot find at Jalan Besar.
Add to that list now Sugaroses Flower Cafe, a florist-in-a-cafe concept located at Upper Weld Road. In addition to great-tasting and aesthetically-pleasing food, you can also find events and even floral jamming sessions held on a regular basis.
Expect to find a mix of both Western and local dishes such as Grilled Chicken Bagel ($13.90), Smoked Salmon Croissant ($15), and Rendang Chicken Rice ($10.90).
Opening Hours: Thu - Tue; 11.00am to 8.00pm. Closed on Wed
Address: 23 Upper Weld Rd, Singapore 207380
Enjoy 2 for the price of 1 on Seafood Tom Yam Pasta, Berry Waffle, and Oolong Lychee Tea
6. Chiko Pollo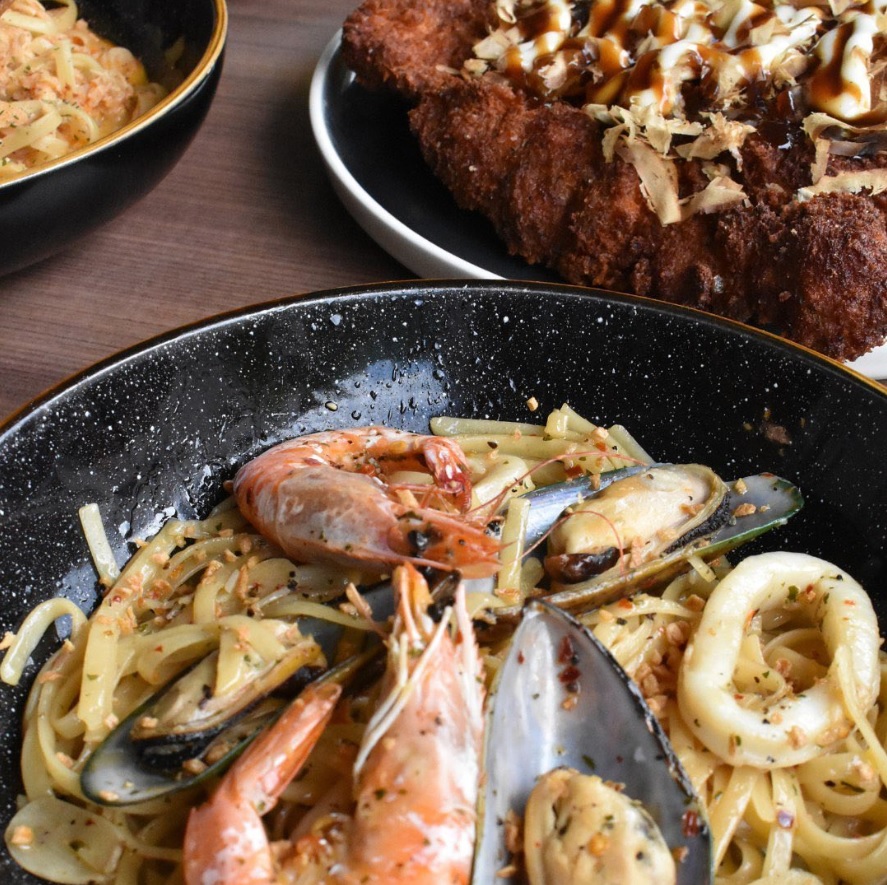 Image source: @chikopollo_
Brought to you by the founders of popular Jalan Besar dessert spot Lola Faye Cafe - Chiko Pollo is an eatery serving halal Western grub such as the likes of XL Salted Egg Sotong ($24), Crab Meat Pasta ($18), and Cheesy Chicken Cutlet with Mushroom Sauce ($21). They are also located in the same Jalan Besar district as Lola Faye Cafe.
Indulge in their delightful creations and discover why Chiko Pollo has earned a well-deserved reputation as a must-visit halal restaurant in Singapore!
Opening Hours: Tue - Sun 12:00pm to 10:00pm. Closed on Mon.
Address: 28 Madras St, Singapore 208422
Redeem 1-for-1 deals on Mentaiko Fries, Cheesy Chicken Cutlet with Mushroom Sauce, and Crab Meat Pasta here
7. Black Cherry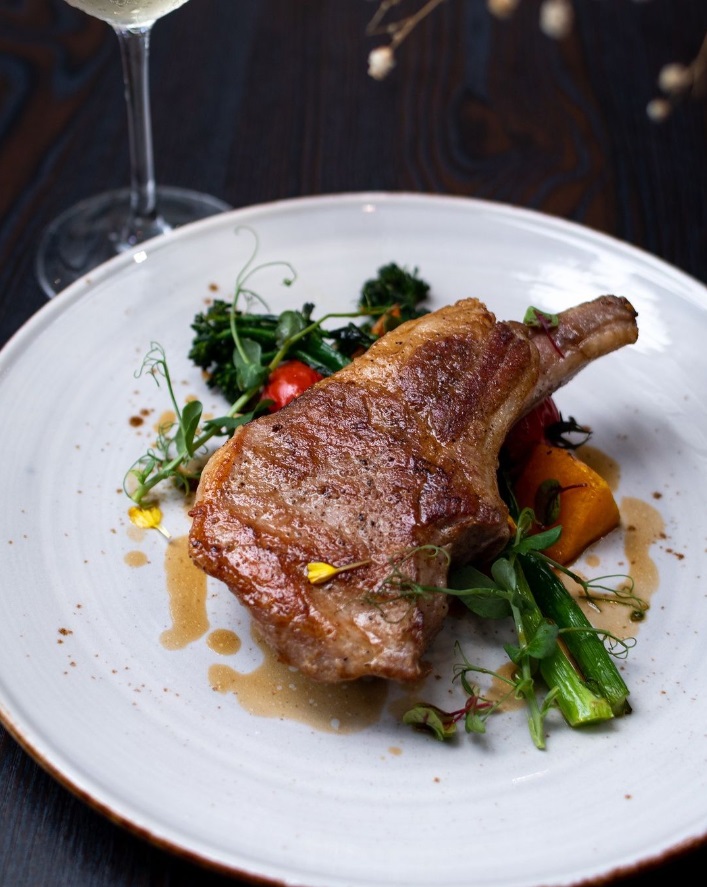 Image source: @blackcherrysg
Located at a corner of a quaint residential development in Pasir Panjang estate, Black Cherry serves a wide array of European dishes ranging from mouthwatering pastas to creamy risottos and chargrilled pork racks.
Step into a world of refined elegance and captivating flavours as you enter this upscale restaurant. Black Cherry is renowned for its meticulous attention to detail, presenting a menu that showcases a fusion of European cuisines with a modern twist.
If you work or live near the area, come on down and wind down with good food, good atmosphere, and a beautiful environment.
Opening Hours: Mon - Fri 11.30am - 10.00pm, Sat & Sun 11am - 10pm
Address: 4 Jalan Mat Jambo #01-08/09 Bijou Singapore 119555
Redeem 1-for-1 deals on Starter/Tapas, Pasta, and House Wine/Prosecco/Paulaner Draft here
8. Genius Central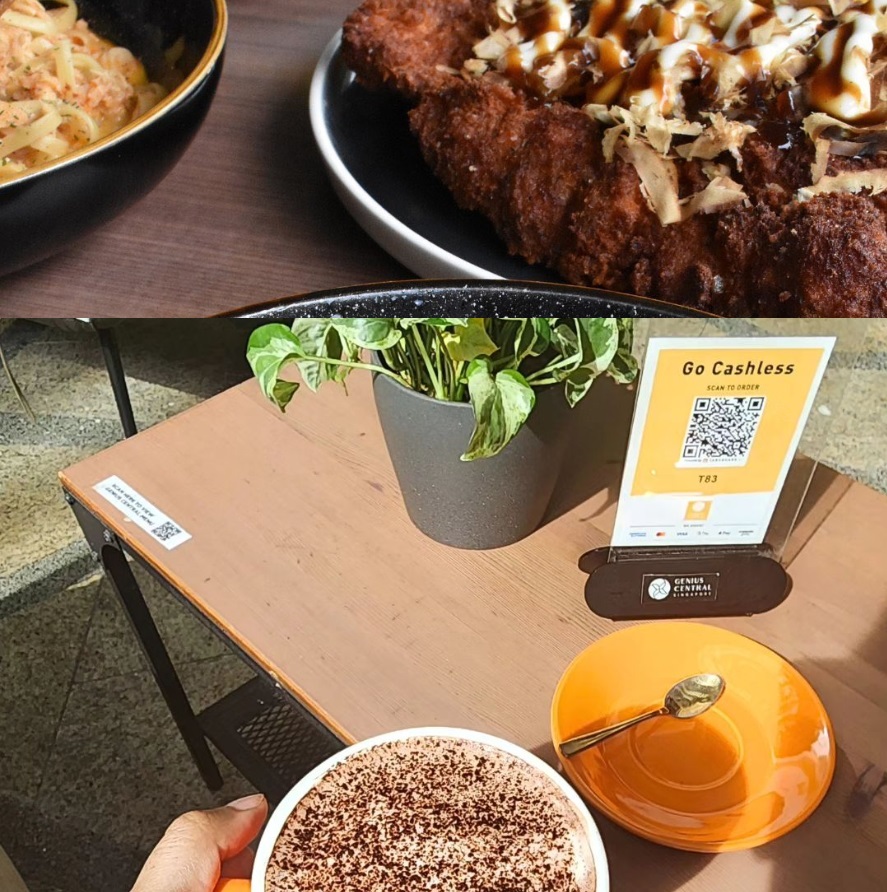 Image source: @geniuscentralsingapore
Located within the CBD of Singapore, Genius Central is more than just a spacious cafe serving yummy and healthy international cuisine. It is also a community to inspire entrepreneurs, change-makers and digital nomads.
Designed to nurture and inspire the brightest minds, Genius Central is a collaborative space that brings together entrepreneurs, startups, and forward-thinking individuals from various industries. With its vibrant atmosphere, it serves as a launchpad for innovative ideas, fostering connections and collaborations that fuel success.
The next time you are looking for a spacious place to get some work done, or simply looking for yummy grub in the CBD, head down to Genius Central for some amazing 1-for-1 deals!
Opening Hours: Mon - Thu 8.00am - 8.30pm, Fri - Sun 8.00am - 9.30pm
Address: 7-13 Amoy Street, #01-01 Far East Square Singapore 049949
Redeem 1-for-1 deals on Mains, Desserts, and Non-Alcoholic Drinks here
9. Paris2Tokyo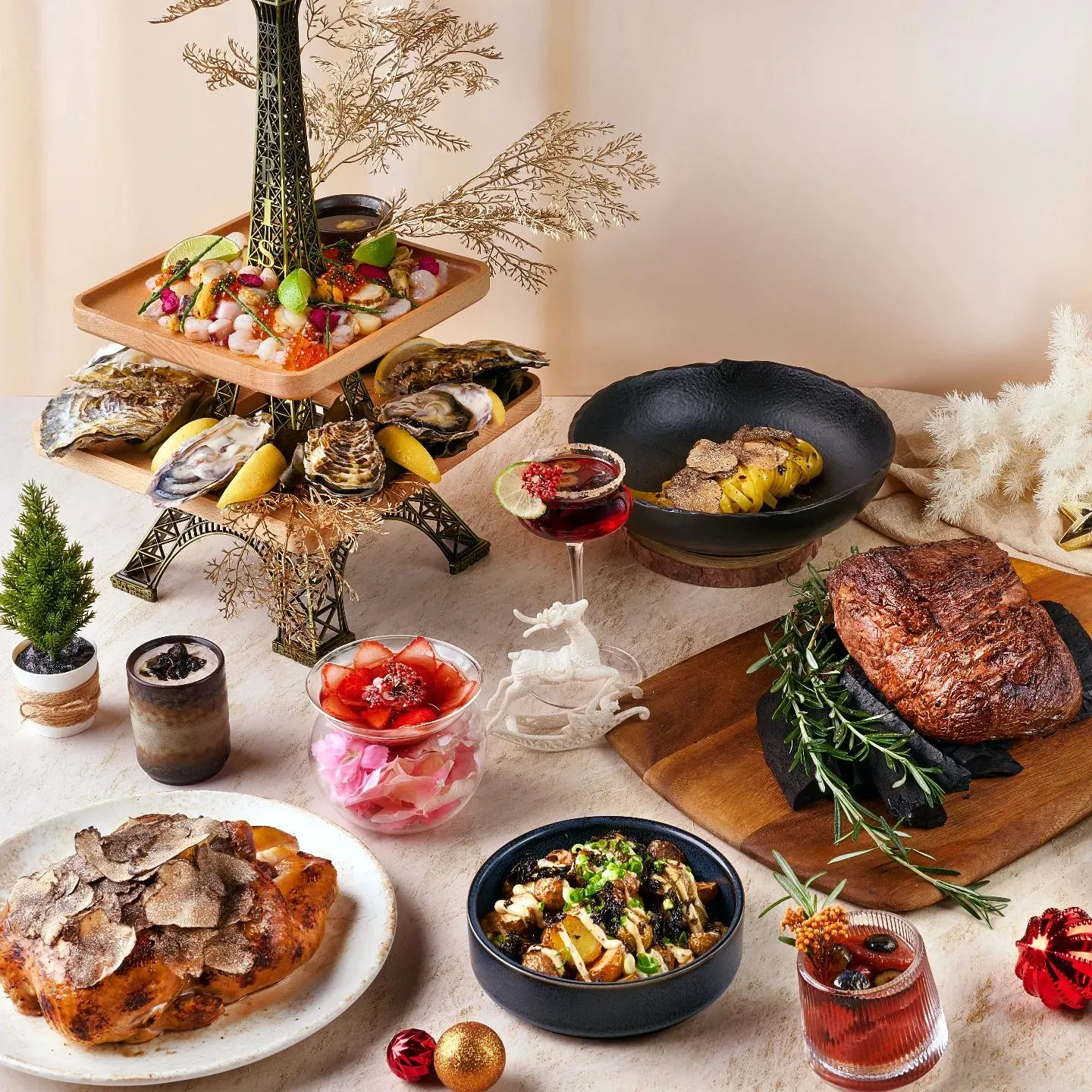 Image Source: @p2t.sg
Paris2Tokyo is a unique dining experience in Singapore, offering a fusion of French and Japanese cuisine in a stylish, chic setting. The menu features a range of dishes inspired by the flavours and ingredients of both cultures, offering a wide variety of options for diners to explore. From traditional sushi and sashimi to French-style desserts and pastries, Paris2Tokyo has something for everyone.
The restaurant is known for its high-quality ingredients, expert preparation, and artistic presentation, making it a popular choice for special occasions or a night out with friends.
Opening Hours: Daily 11.30am – 3pm, 5.30pm – 11pm
Address: 2 Stanley Street, S068721
Redeem 1-for-1 deals on 4-Course Lunch Set, Australian Wagyu Sirloin, and Jim Beam Highball Classic here
10. Kele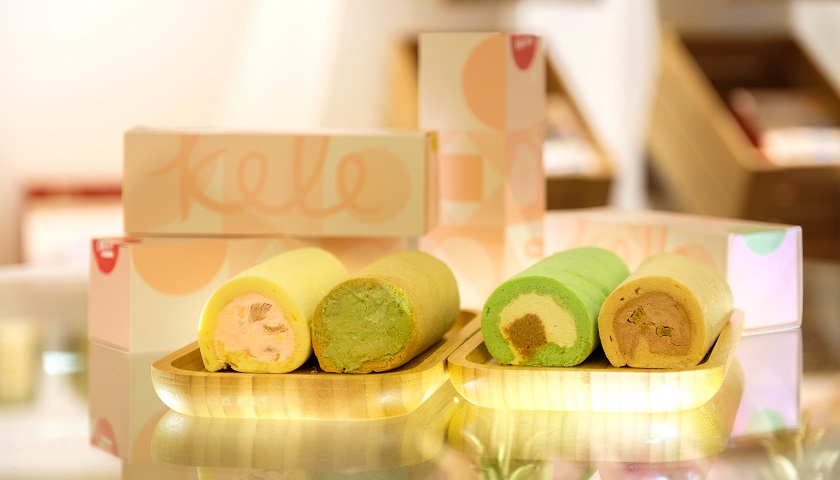 Kele is no stranger to Singaporeans. Established in Jurong West as a family confectionery shop since 1983, their pineapple tarts and roll cakes have been loved and devoured by generations of Singaporeans.
Enjoy 2 premium roll cakes for the price of 1 when you flash your merewards app in-store! The 4 premium flavours applicable for this promo are Avocado Macadamia, Ondeh Ondeh, Lychee Martini, and Rum & Raisin.
Read our review of Kele premium roll cakes here.
Kele (Chinatown Flagship Store)
Opening Hours: Daily 10am - 7pm
Address: 2 Smith Street, Singapore 058917
Kele (VivoCity Concept Store)
Opening Hours: Daily 10am - 10pm
Address: 1 HarbourFront Walk, VivoCity B2-K10, Singapore 098585
Redeem 1-for-1 on Premium Roll Cakes at Kele here
Remember, a merewards subscription is totally free of charge and all you need to do is to flash your app at the store to redeem the deals! It is simply our way of thanking you for your support of Mediacorp's award-winning rewards programme.
Stay tuned as we bring you more exciting merchants on board!