Update: Purple Panda has been halal certified as of 17 April 2023.
Tell a person staying at Bukit Panjang "see you at the panda", and chances are the person will know which panda you are referring to (nope not Kai Kai or Jia Jia at River Safari).
Located at Hillion Mall, Purple Panda has long been the de facto meeting point for many people staying in Bukit Panjang. It is conveniently located on the same level as the Bukit Panjang bus terminal, and 3 levels above the Bukit Panjang MRT station.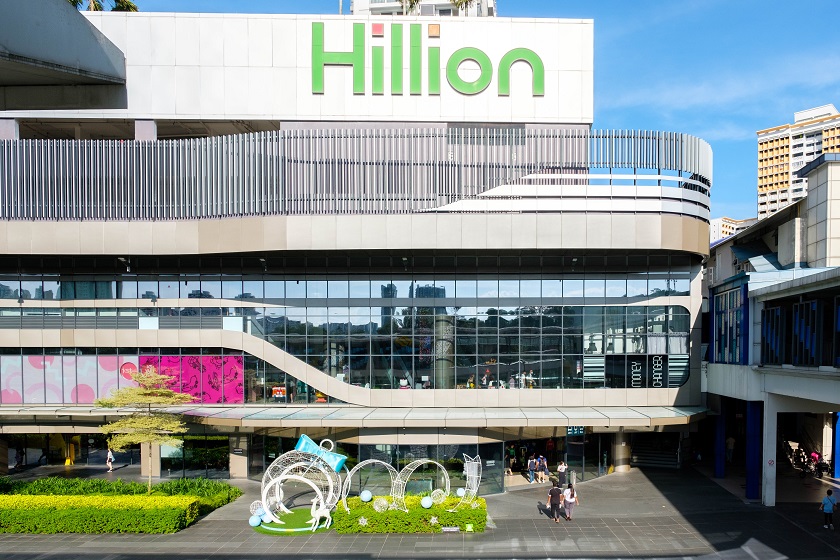 Purple Panda is located at level 1 of Hillion Mall
Having a good location is one thing, it is also popular among the young crowd for its affordable range of western classics like Chicken Chop, Fish and Chips, Ribeye Steak, Wagyu Steak, Pastas, Japanese Donburi, and a wide variety of bubble teas.
The cute purple panda is hard to miss when walking through the food street at Hillion Mall
Purple Panda is located next to the entrance to the Bukit Panjang bus terminal
We headed down to "the panda" for a taste test. Scroll down for the 1-for-1 deals you can redeem with your merewards app at Purple Panda!
1. Chicken Chop with Salad and Fries ($10.90)
Chicken chops are everywhere, not easy to go wrong, yet we have all had our fair share of ones that just didn't make the grade. Purple Panda's grilled chicken chop however, will have you coming back for more (as was the case with us).
Well seasoned grilled chicken with a tinge of spice
The chicken was well seasoned, flavourful, and expertly grilled. We say expertly grilled because the meat inside remained tender and juicy, while the skin was lightly charred with a decent amount of smoky flavour.
The black pepper sauce combined well with the chicken, resulting in a savoury and thoroughly enjoyable dish.
Juicy grilled chicken
French fries and salad complete this meal, though we wished that they had given us more of the salad.
2. Brown Sugar Fresh Milk ($4.60), Mango Pomelo ($5.90)
These two drinks constantly rank as one of their bestselling beverages. We liked that the drinks were not overly sweet by default, and the pearls were soft and chewy just like how good pearls should be.
The Mango Pomelo had a strong mango flavour, with a tinge of tartiness from the pomelo bits.
Top up an additional $0.60 for the large cup
Besides beverages, you can also find desserts such as grass jelly, aiyu jelly, and soya beancurd for your post-meal sweet treats. Choose from a wide range of toppings such as brown sugar pearls, konjac jelly, mini taro balls, red beans, mini sago, coconut jelly, aloe vera, fruity pops, mango pudding, grass jelly, soya pudding, mixed fruits granola, aiyu jelly, ice cream, purple rice, Chizu cheese foam, mochi mochi, and even roasted peanuts.
If these are not enough, you can also opt for fresh fruit options like strawberry, blueberry, or mango. Quite a selection, isn't it?
merewards 1-for-1 Deals
Flash your merewards app in-store to enjoy 1-for-1 deals on the Chicken Chop with Fries and Salad ($10.90), Brown Sugar Fresh Milk (M) ($4.60), and Mango Pomelo (M) ($5.90). That's 2 plates of chicken chop for only $10.90. We say that's an amazing deal!
Purple Panda attracts quite the crowd, especially students attending school in the area. The boss also shared with us stories of returning customers who gave rave reviews of their food, going as far as to say that some of their menu items "were the best they have tried".
It's time to meet your friends at "the panda"!
Cheers to 1-for-1 deals
Address: 17 Petir Road, Hillion Mall, #01-35/36/37/38/39, Singapore 678278
Opening Hours: Daily 11am - 9pm
Nearest MRT Station: Bukit Panjang Station
Phone: 8874 7788
Redeem 1-for-1 deals at Purple Panda here
This is an independent review by merewards. Information correct at time of writing.