Due to the global economic disruption by COVID-19, our local Small Medium Enterprises (SMEs) are feeling the impact. The pandemic has sent shockwaves to the supply and demand of Singapore's economy, forcing them to change their business models and strategies to try to stay afloat.
In this special series of meREWARDS #SupportLocal, we shed light on these Food & Beverage brands that strive to continue their business through adversity. Here's how you can show your support during these trying times and #savefnbsg. From 1-for-1 dining offers, coupons and promotions, we got you covered on the best deals you should check out.

1-for-1 Dining Offers
Pink Fish
Source: Pink Fish
Source: Pink Fish
Hailing from Norway, Pink Fish is serious about their fish, specifically salmon. With the motto 'Good Fast Food' their mission is to allow people around the world to enjoy salmon in different ways. From soups, poke bowls to local fusion food such as the Singaporean Burger ($9.90) – with sambal slaw, cucumber, salted egg and pickled onion. They are also big on sustainability by using only biodegradable packaging to minimize their carbon footprint.

Amazing Hoki
Source: Amazing Hoki
If there's one thing Singaporeans can't get enough of, it's gotta be bubble tea. Located at Toa Payoh, a sip of their beverages is nothing short of, dare I say it, amazing. Satisfy your boba cravings at Amazing Hoki with their range of flavoured drinks from Brown Sugar Pearl Matcha to the New Fresh Passion Fruit tea.

Lowercase
Source: Lowercase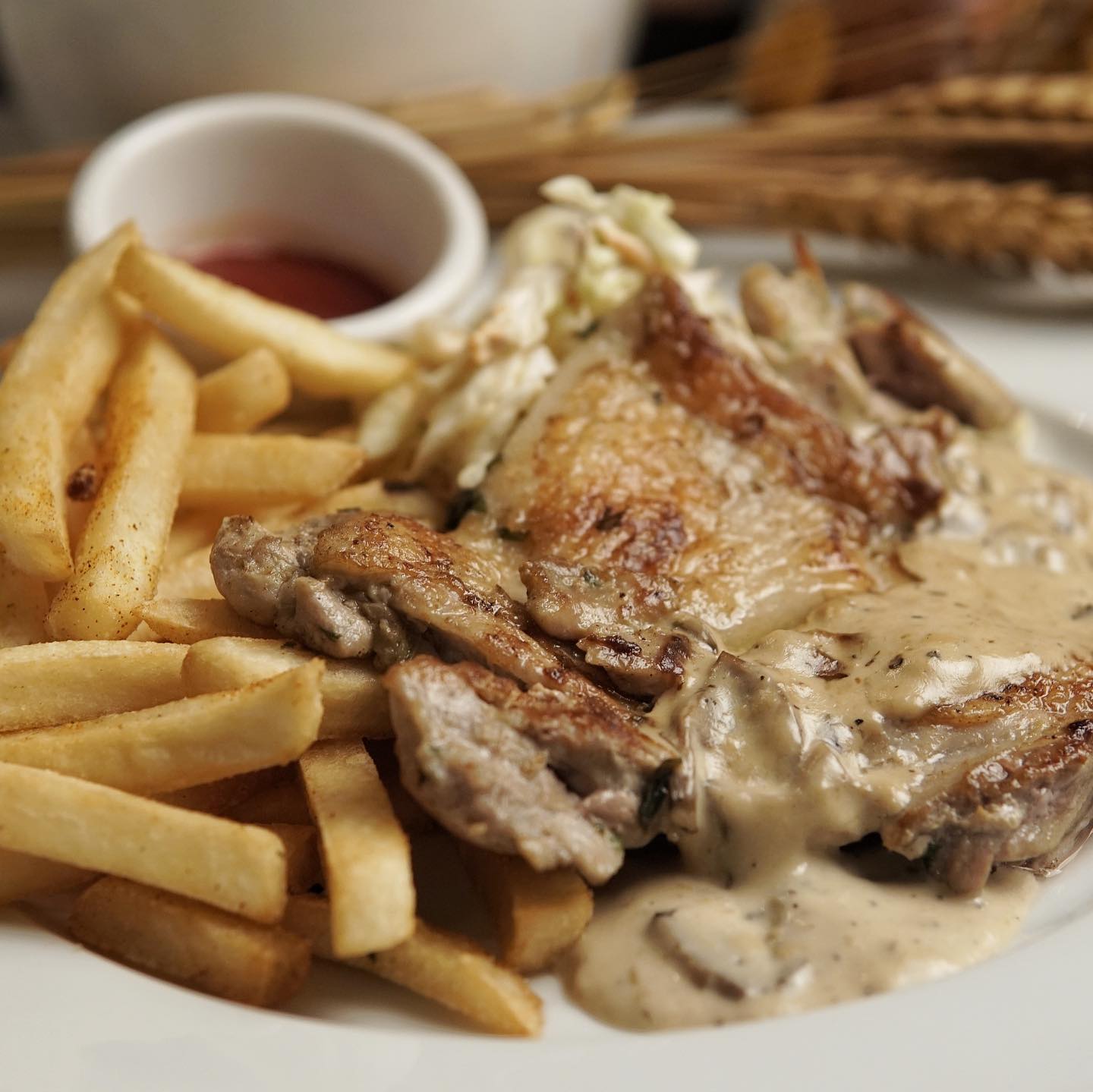 Source: Lowercase
Situated in LASALLE College of the Arts, Lowercase is a quaint and welcoming café for you to catch up with friends over coffee or do some work. From hand-stretched pizza such as Margherita ($8.80) to light bites such as Truffle Fries ($8.80) and Buffalo Wings ($8.80), this restaurant is the ideal hangout café with friends or family. Enjoy our exclusive offers of 1-for-1 Pizza, Pasta, Burger Set Meals or Meat Lovers Promo.

Tropical Sundays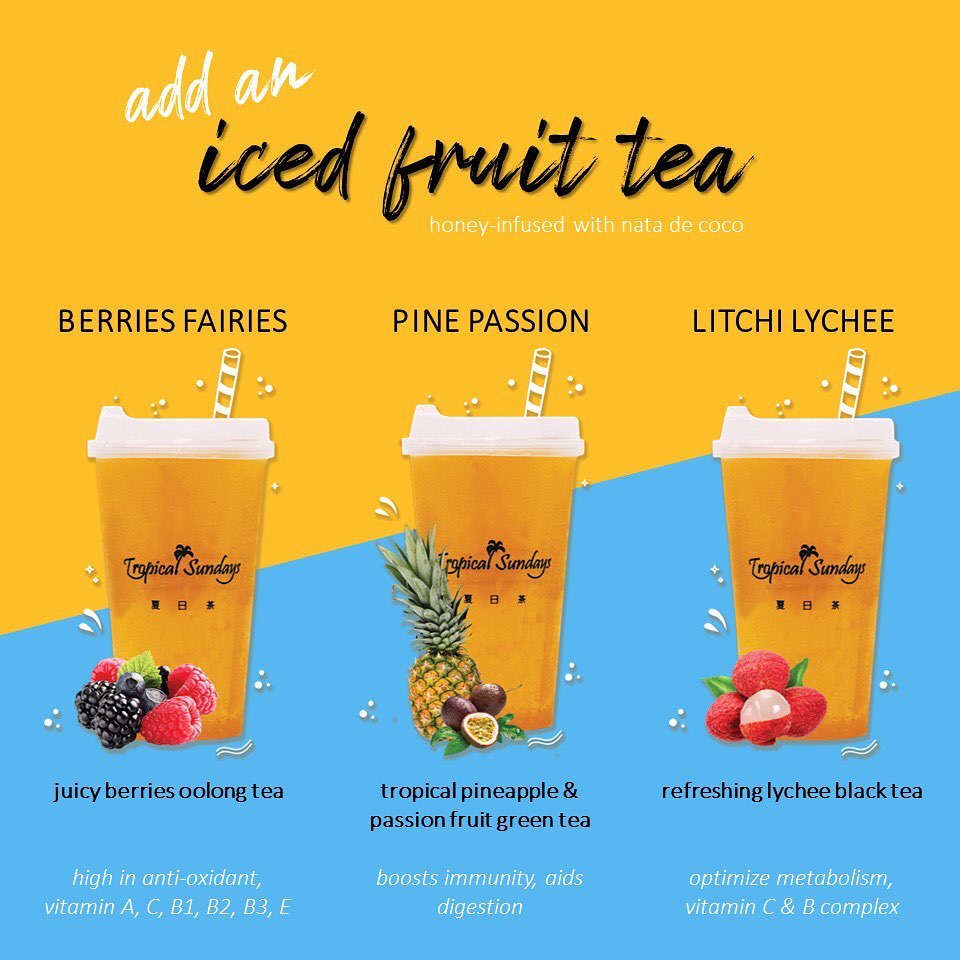 Source: Tropical Sundays
Quench your thirst with yummy fruit tea beverages from Tropical Sundays! Using only freshly brewed tea, they substitute sugar with honey so you won't feel guilty with each sip. And instead of pearls, they use nata de coco. Take your pick from Berries Fairies to Pine Passion Iced Fruit Tea and all the drinks are served in a fancy-schmancy flamingo cup holder.

Picotin Express
Source: Picotin Express
Located in the lush greenery of Champions Golf Course, lies a spacious family-style bistro restaurant called Picotin Express. The restaurant is adjacent to many kid-friendly activities such as the 9-Hole Golf Course and 36-Hole Outdoor Mini Golf for the little ones. After playing, the kids can choose from small pizzas, pastas or fish fingers and chips. Each item includes a glass of juice or soft drink and a scoop of ice cream or small chocolate mousse.

The big ones (adults!) aren't neglected, you'll have an array of sublime options from Fjord Salmon, Crispy Duck Leg Confit and Honey Glazed Pork Ribs, that'll have you wiping your plates clean. Picotin Express has two outlets at East Coast and Bukit Timah.
Paddy Folks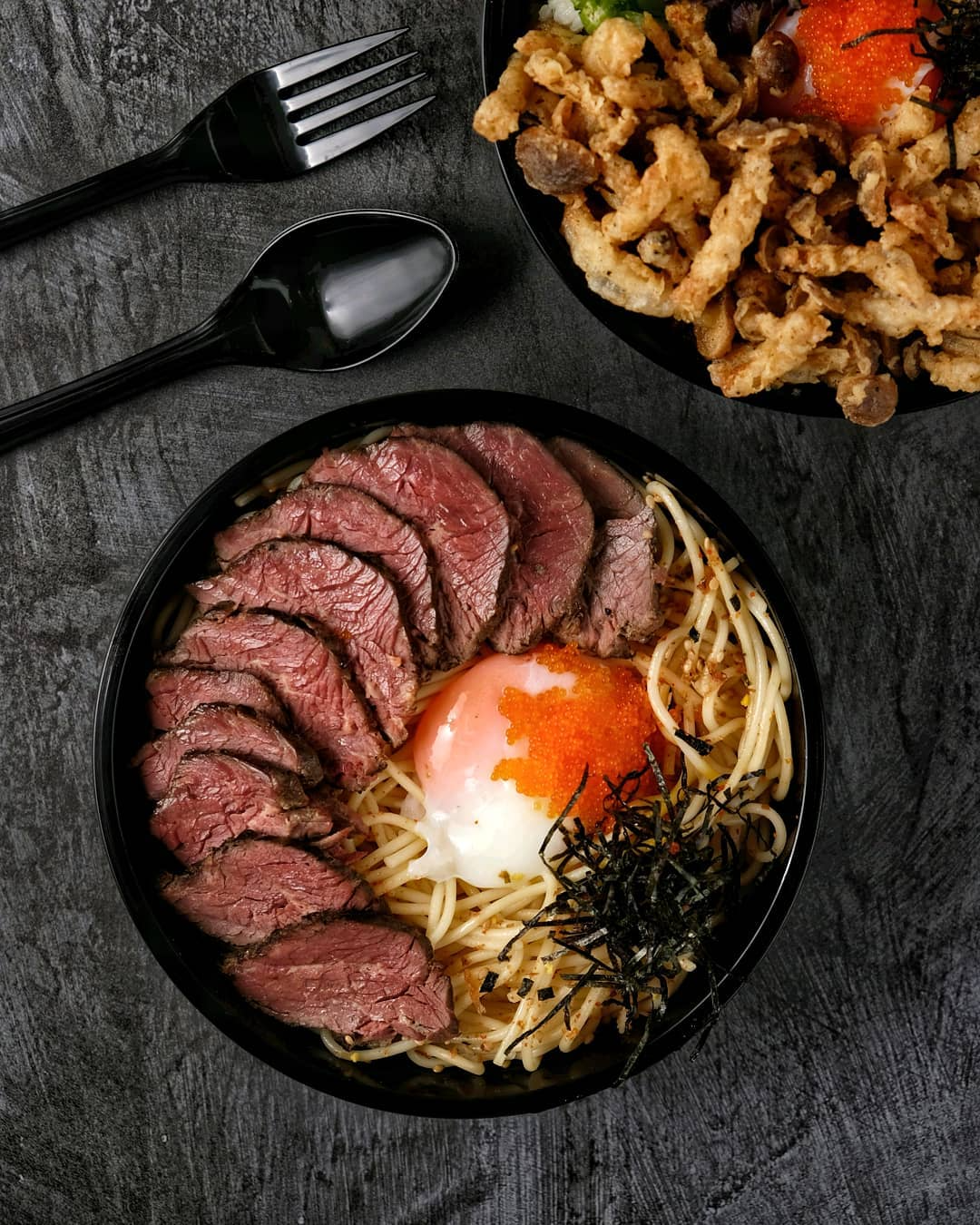 Source: Paddy Folks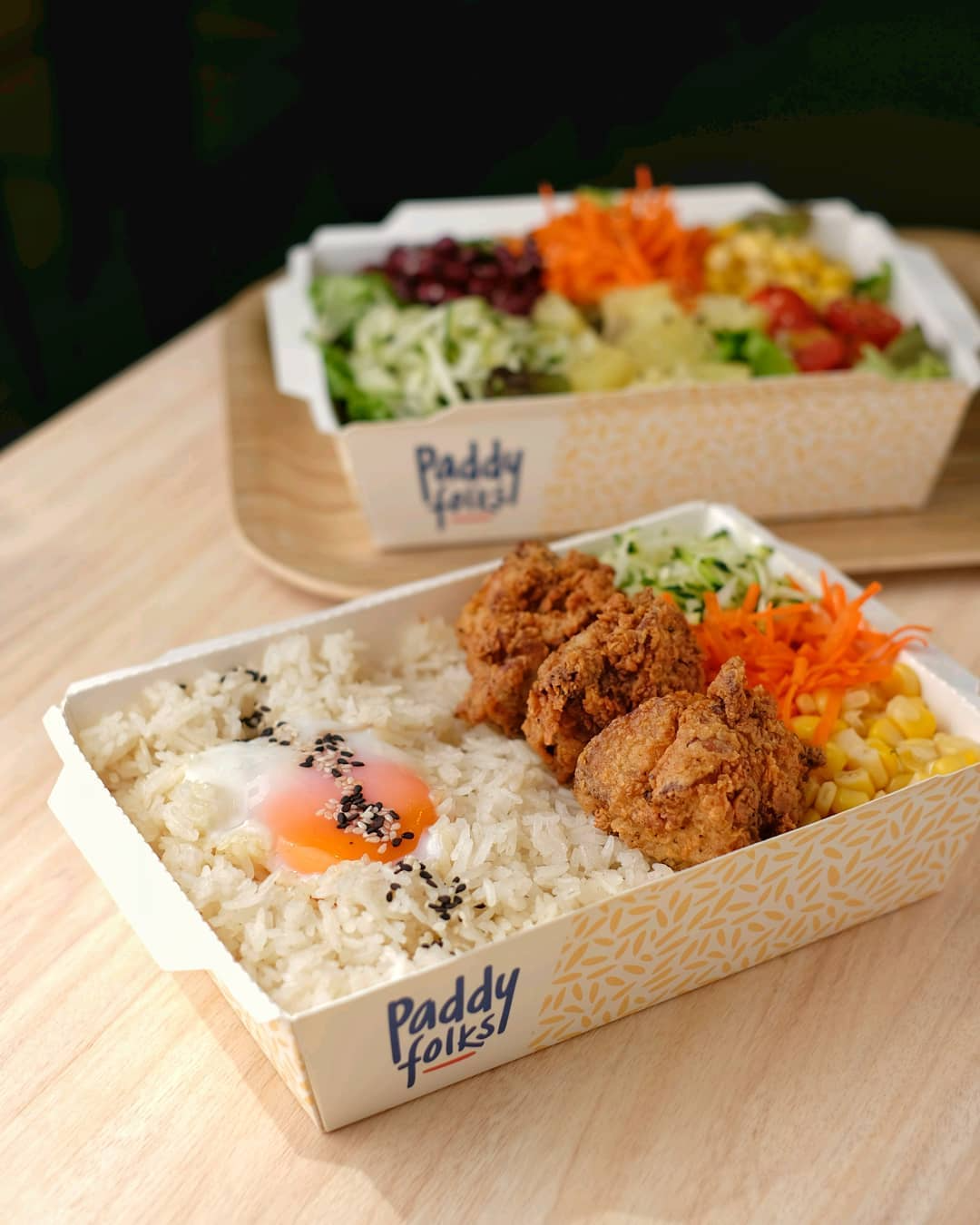 Source: Paddy Folks
If there's one thing we can't live without as Asians, it's gotta be rice. The good folks at Paddy Folks sure knows how to take it up a notch with their unique and special rice creations of Asian-flavoured meats that'll delight your taste buds. Specialising in Japanese and Western cuisines, at only $15, try a range of 1-for-1 dining (Mains) such as Yakinuku Beef Tender, Mentaiko Salmon Furikake Pasta or Black Pepper Beef Tender.

Rong Hua Bak Kut Teh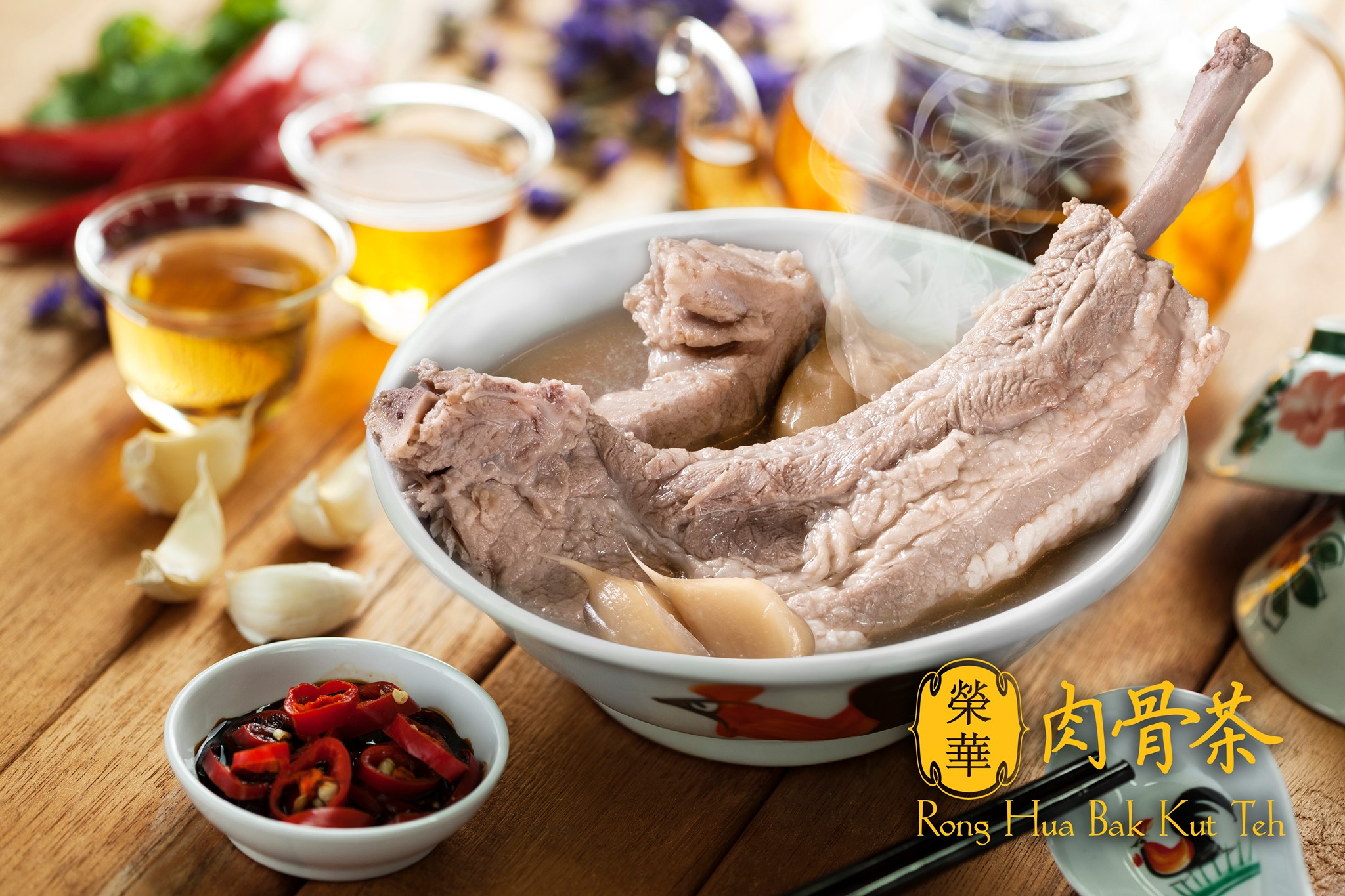 Source: Rong Hua Bak Kut Teh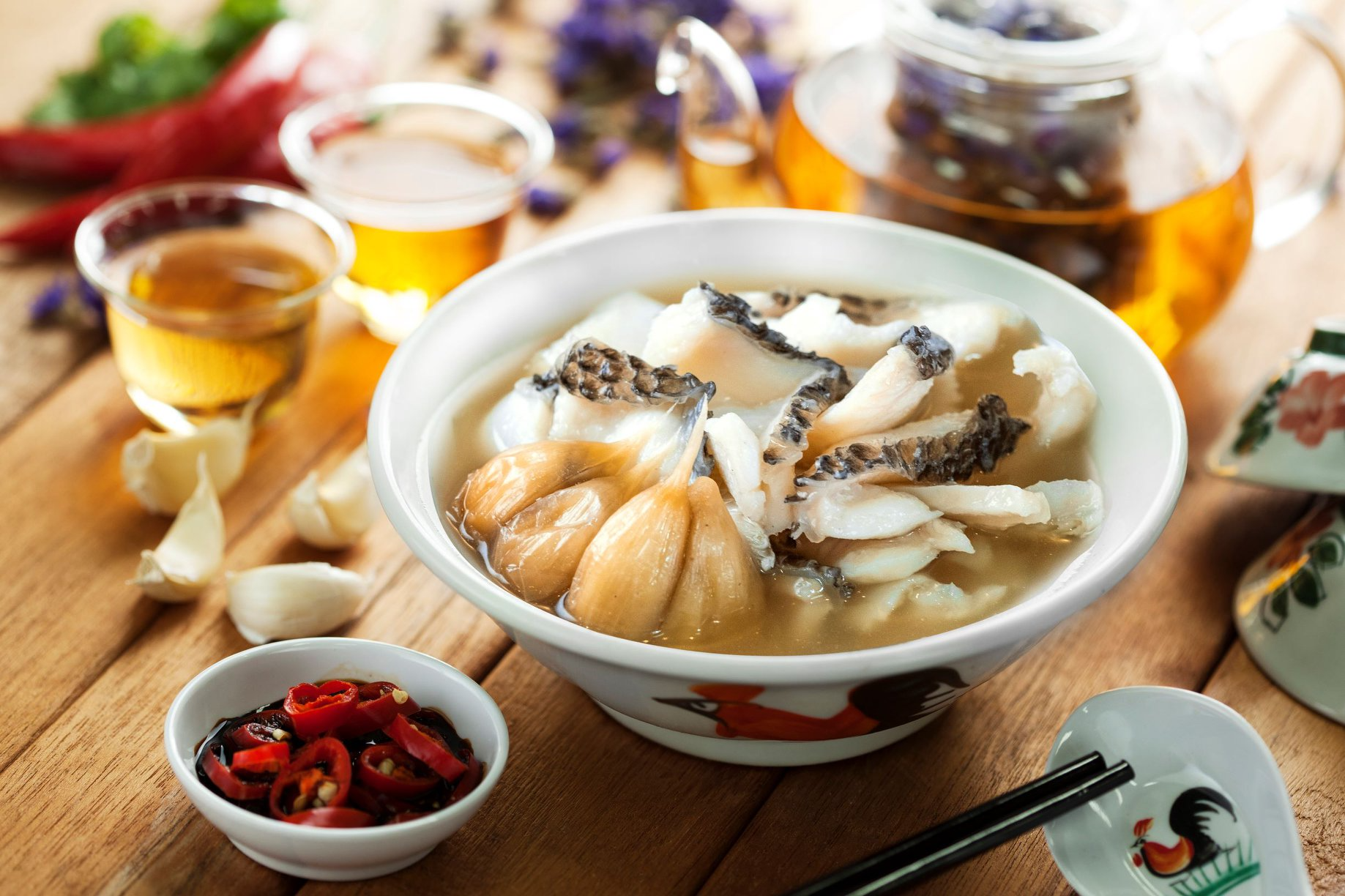 Source: Rong Hua Bak Kut Teh
Relish mouth-watering peppery soup with tender pork ribs, best eaten any time of the day! Juicy pork ribs that are boiled for hours in herbal broth, that has become our beloved local comfort food. Don't forget to ask for some you tiao or have it with rice. For just $11.90, enjoy 1-for-1 dining (Set Meal) at any of their outlets in Waterway Point, Fusionopolis and Marina Square.

YOBO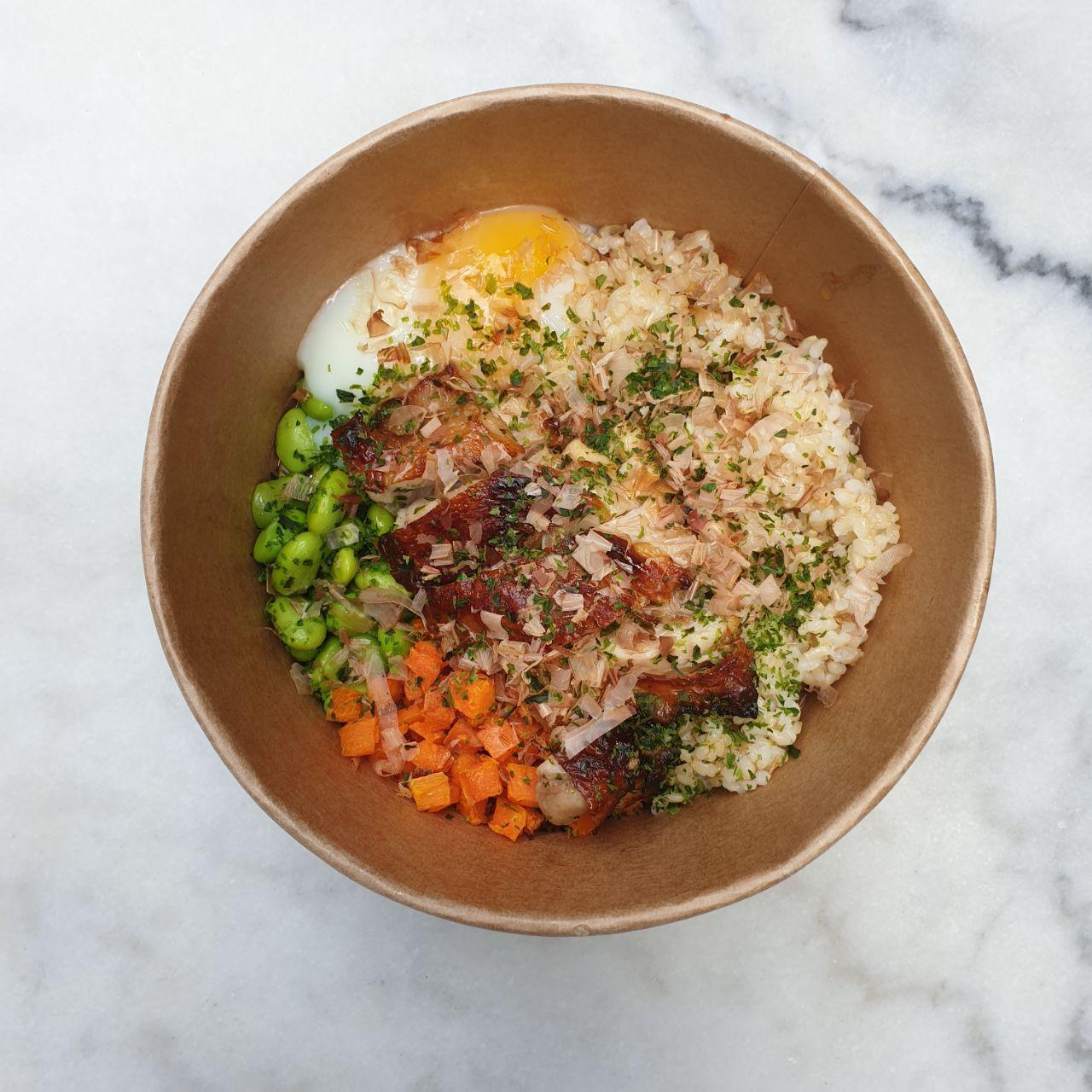 Source: YOBO
For a hearty meal that gives you more bang for your buck, YOBO checks all the right boxes. Think Sabura Ebi Pasta and Bulgogi Bowl that are super SHIOK and also healthy. Besides their signature flavours, you can build your own bowl, pick your own favourite base, protein and vegetables! Get 1-for-1 dining (Small Bowls) with us and get 1 Protein, 1 base, 3 Sides, 1 topping and 1 sauce.

Gim Tim
Savour tantalizing Hokkien and Cantonese dishes at Gim Tim, from Braised Pork Belly with Bun, Deep Fried Yam Ring to their signature Buddha Jump Over the Wall. Take advantage of our 1-for-1 dining offers of the Hot & Sour Thick Soup ($8), Chilled Mango Puree with Sago or Lemon Grass Jelly with Lychee ($4 each) here.

Lalune Croissants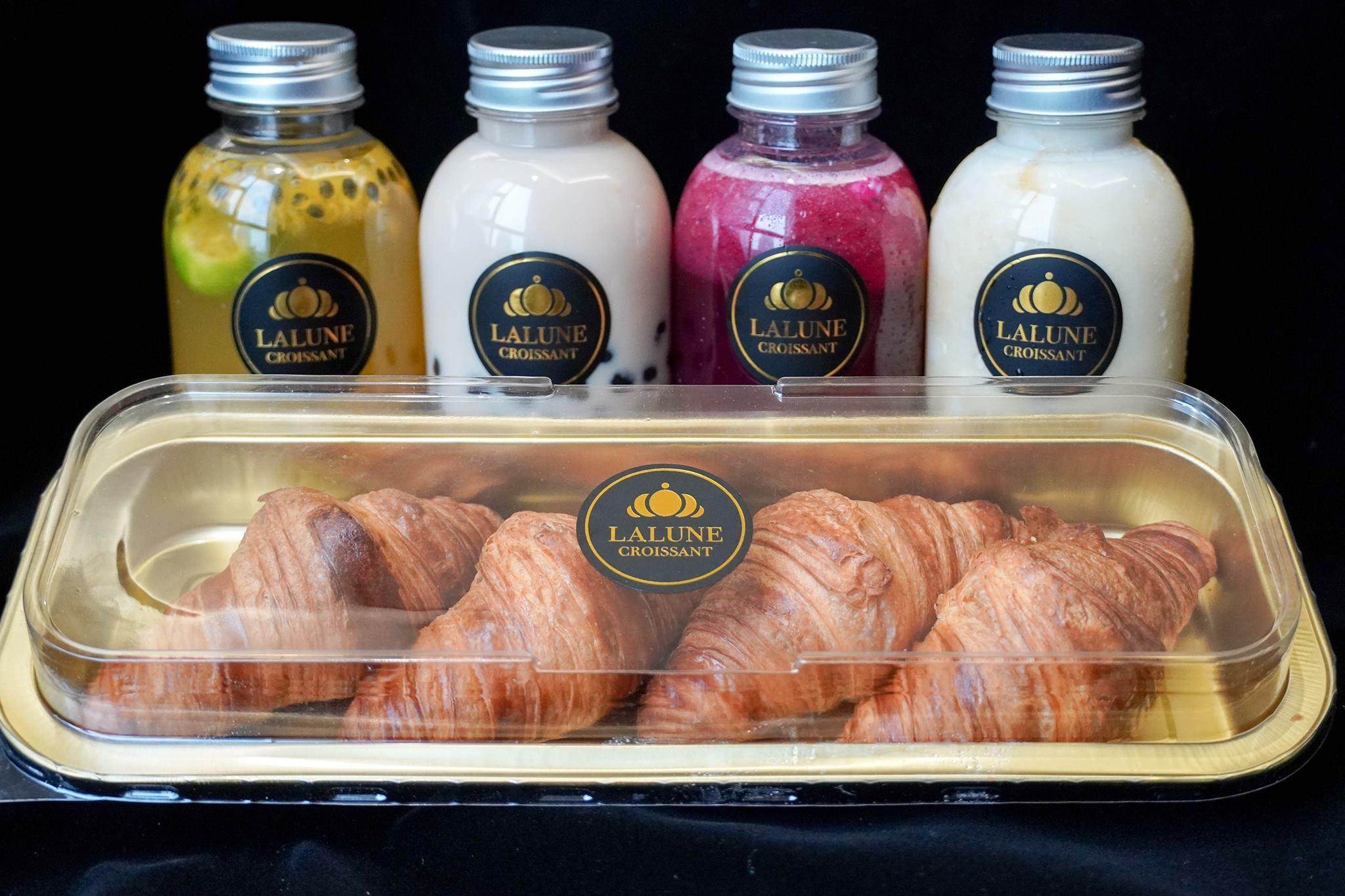 Source: Lalune Croissants
For the perfect evening snack with tea, breakfast or anytime of the day, Lalune Croissants bakes fresh buttery croissants that are worth indulging on. A golden crispy exterior and soft on the inside, this flaky goodness will have you gobbling it up in no time. Treat yourself to our 1-for-1 dining offers on Croissants, Bubble Tea and Coffee from Lalune Croissants today.

Drips Bakery Café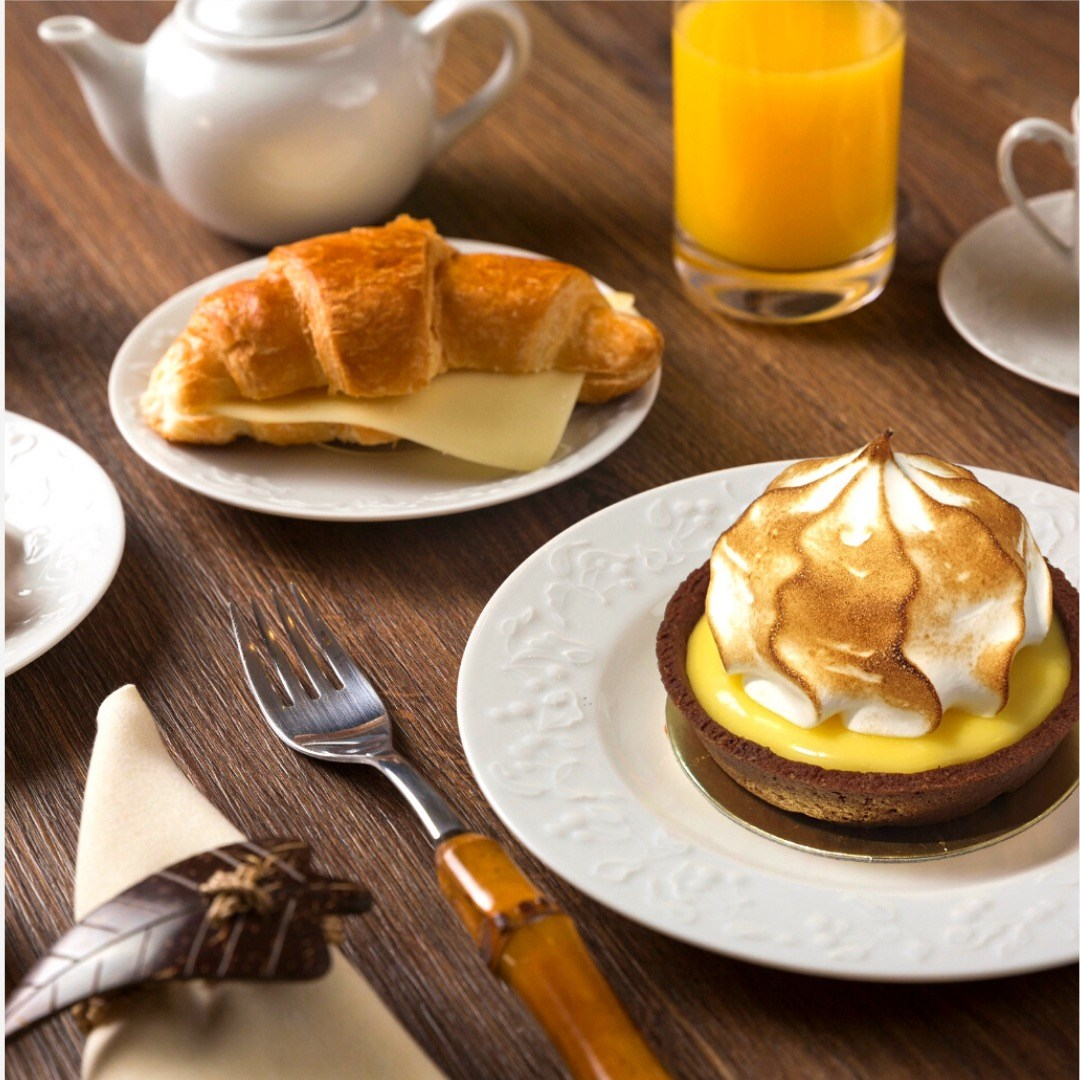 Source: Drips Bakery Cafe
Source: Drips Bakery Cafe
From their signature tarts and cakes, Drips Bakery Café is a household name in Tiong Bahru for baking some of the best sweet treats! The Yuzu Tart is one of their best-sellers – tangy cream custard with refreshing sweet meringue on a buttery crust. They also serve yummy mains, available for 1-for-1 dining offers, such as Nasi Lemak, Chicken Curry and Bacon Carbonara with Tobiko.

The Rebel Company Café & Bar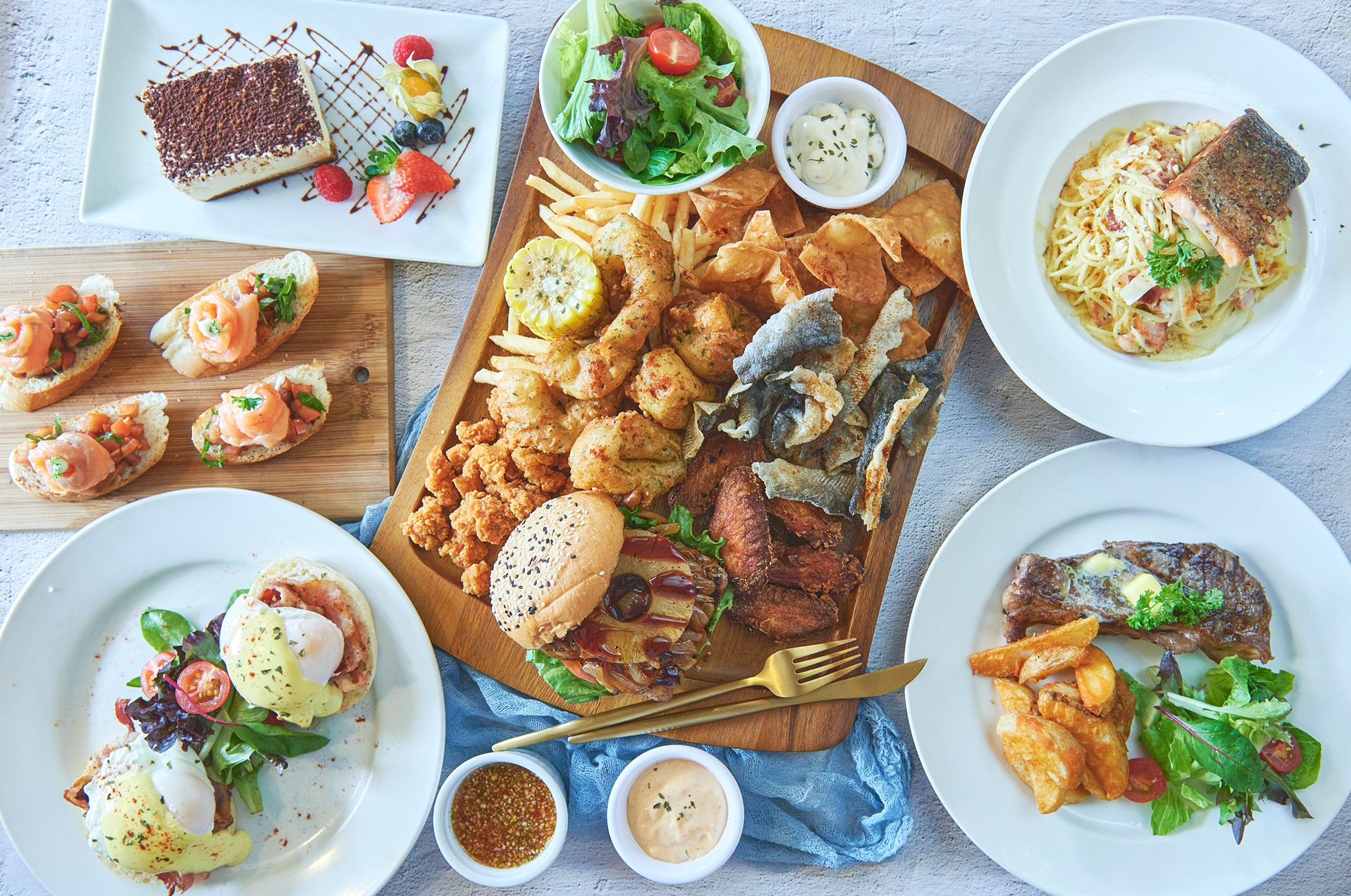 Source: The Rebel Company Cafe & Bar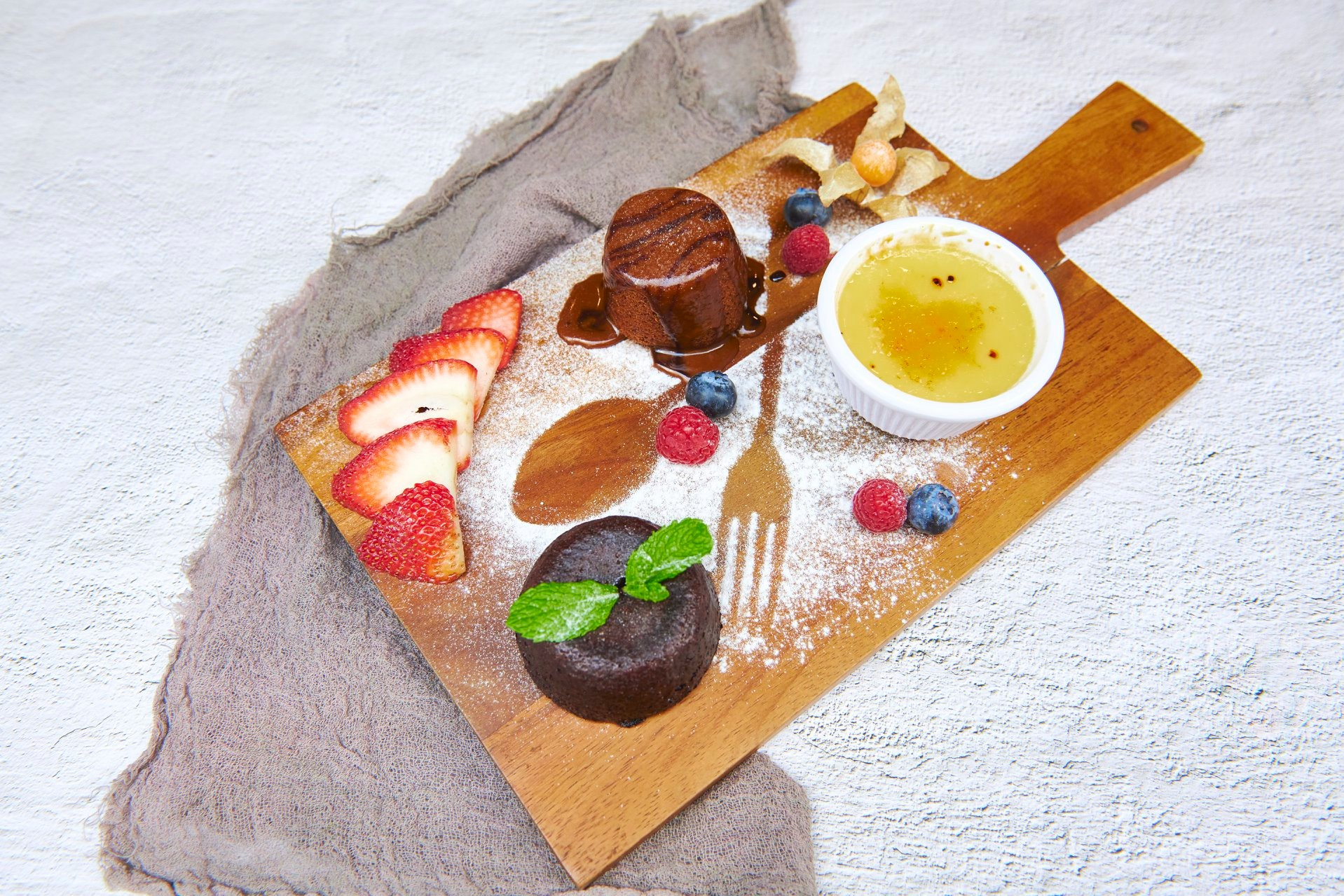 Source: The Rebel Company Cafe & Bar
For a whole meal that's worth your penny, head over to The Rebel Company Café & Bar and enjoy 1-for-1 dining offer (Set Menu) for $35. Select a main dish from the All Day Breakfast such as Egg Benedict or Classic Bruschetta with Salmon. Or try the Beer Battered Fish & Chips, Aglio & Olio Bacon, Mushroom Swiss Burger and many more. Finish your meal with their delightful dessert – Tiramisu, Vanilla Crème Brulee, Affogato or ice creams. Be sure to check out The Rebel Bar's 1-for-1 dining offer (Set Menu) too!

NJ Relish, Raffles Place
Serving an extensive range of a la carte menu and quaint interior decor, NJ Relish is an ideal restaurant for gatherings or a fancy rendezvous. You'll get to try Asian Delights such as Chicken Tikka Gravy and Mutton Briyani, or Western dishes such as Crab Meat with Asparagus, Beef Tenderloin and BBQ Baby Back Ribs. Take advantage of our 1-for-1 dining offer of Appetiser ($20), Main Course ($34) and Dessert ($12) here.

The Grumpy Bear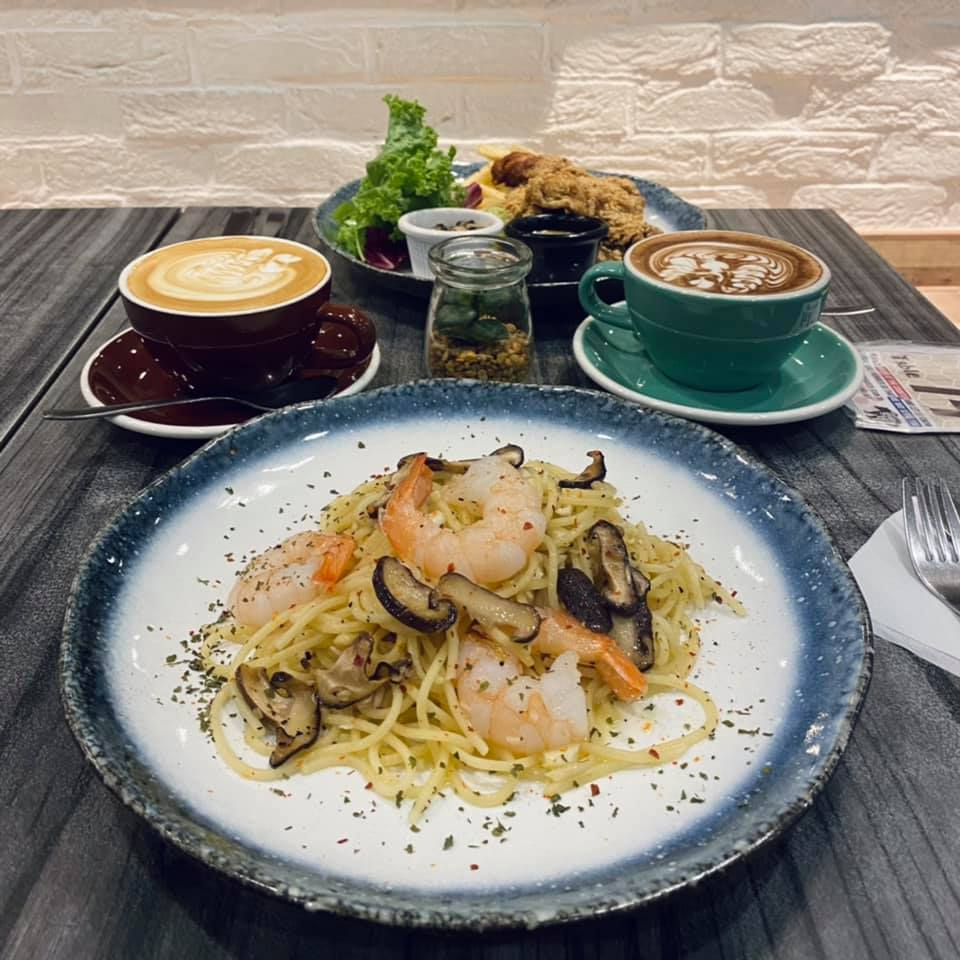 Source: The Grumpy Bear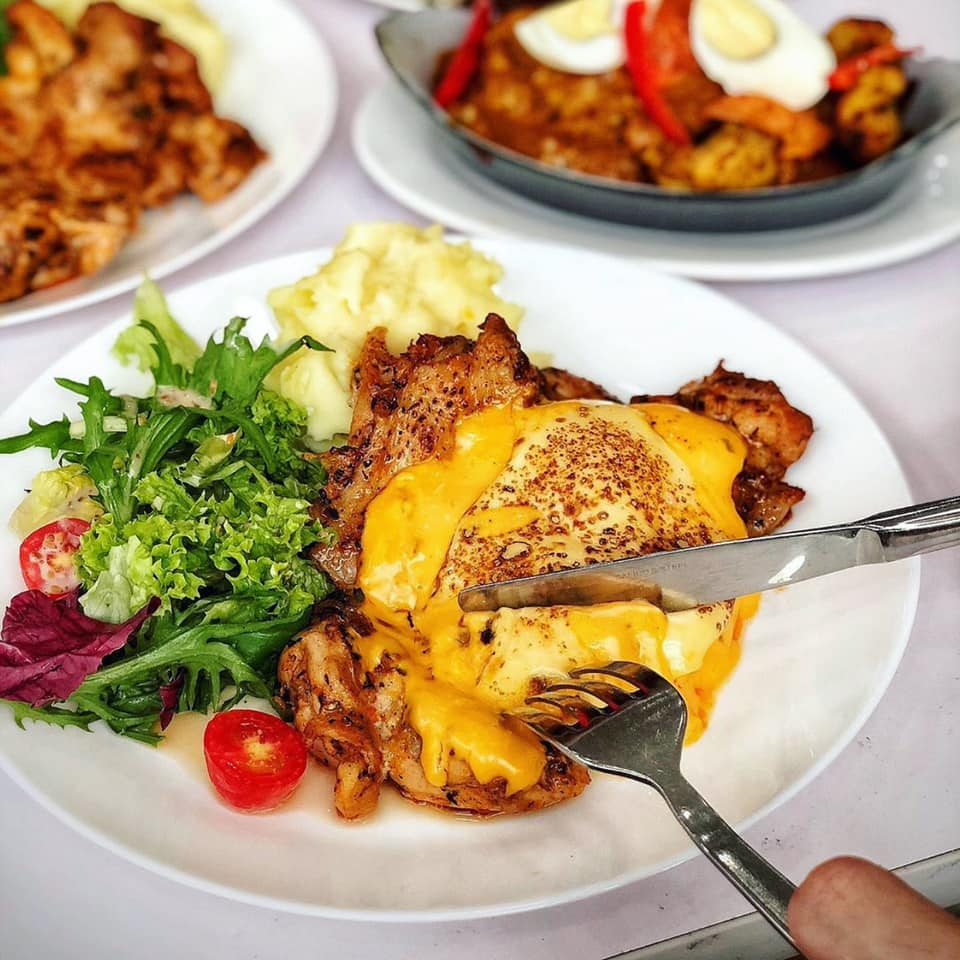 Source: The Grumpy Bear
Plenty of options to keep bellies happy here at The Grumpy Bear! Expect unique Western cuisine such as their signature chicken dishes. They have 11 chicken dishes and if you crave for fusion flavours, you ought to try the locally-inspired Salted Egg or Chilli Crab sauce options. Dine and enjoy the 1-for-1 dining offer (Pasta or Chicken) at Jurong SAFRA, Thomson, KBCCand Bukit Timah Plaza.

Cali Park Avenue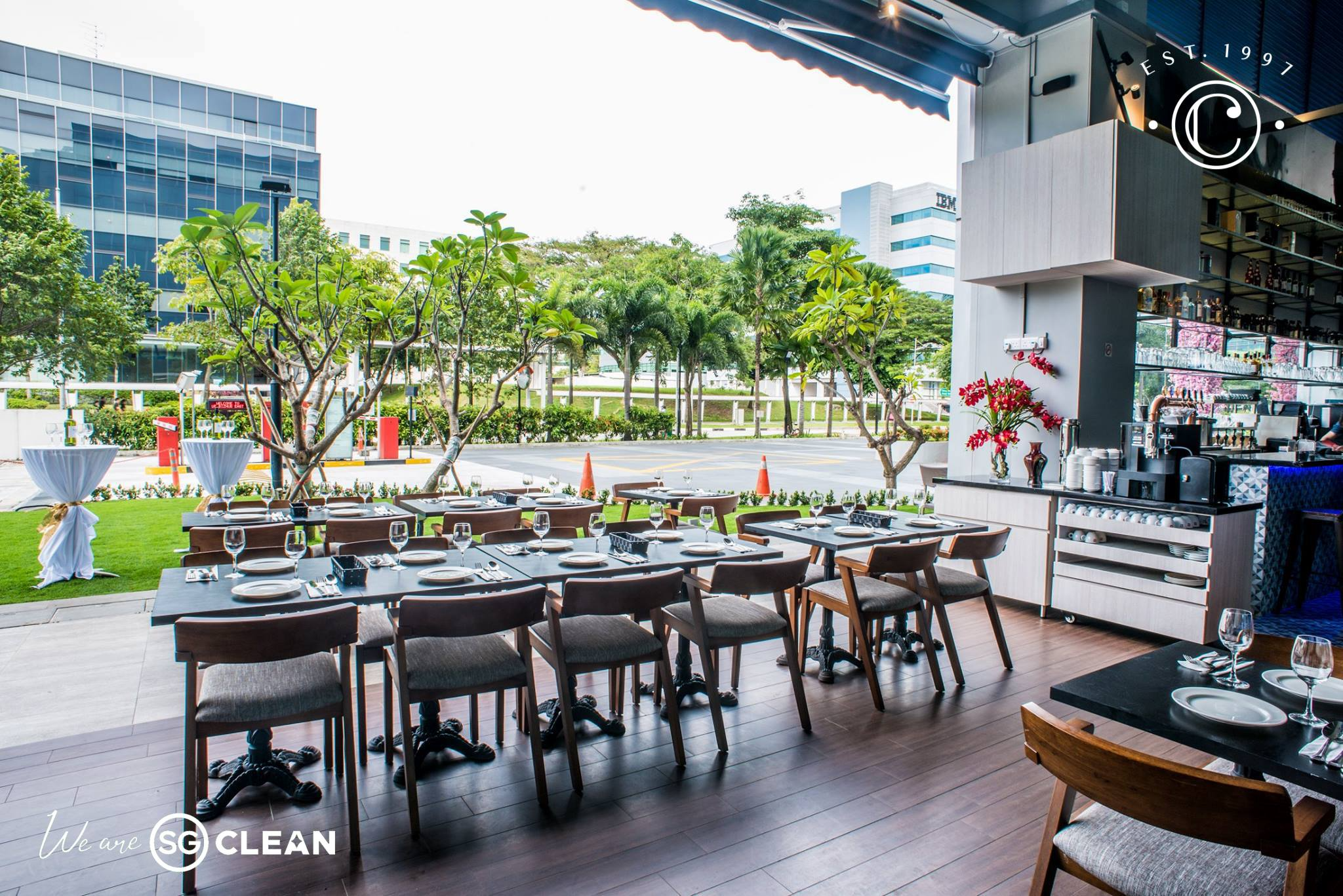 Source: Cali Park Avenue
The team at Cali Park Avenue is committed and passionate to serve only the freshest and most delicious dishes your tummy will thank you for. Take some time to scan through their extensive menu from mains such as Wagyu Beef Burger, Cali's Special Pizza (parma ham, tomato sauce, mozzarella, chicken pepperoni, bell peppers and olives) and Smoked Duck Pasta. Their appetisers are not to be missed as well! Must try are the Cali Wings, served with a spicy cocktail sauce. Complete your meal with the Chocolate Lava Cake or Chocolate Brownie with Ice Cream. Use our 1-for-1 dining offers Appetiser ($20), Main Course ($34) and Dessert ($12) at Changi and Rochester.

Taste of India
While we still can't travel abroad anytime soon, have a taste of authentic North and South Indian cuisine at Taste of India! Full of herbs and spices, request for your dishes to be extra spicy if you like the extra heat. Get twice the satisfaction with our 1-for-1 dining offers Chicken Biryani ($8.90), Tandoori Chicken ($9.90) and Paneer Butter Masala ($8.90).

Charcoal Thai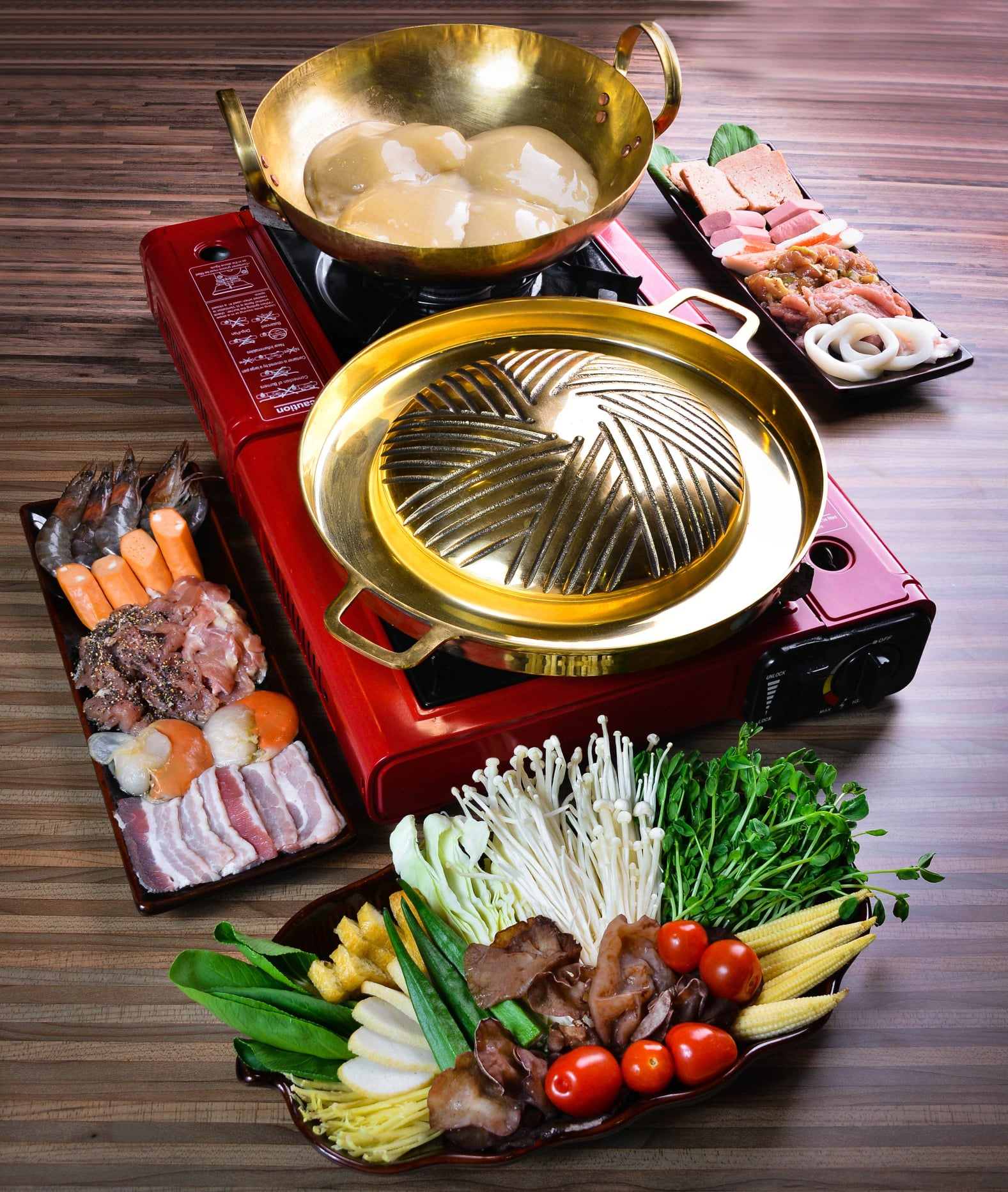 Source: Charcoal Thai
Source: Charcoal Thai
Hankering for Thai food and mookata? Then you'll love Charcoal Thai! Satisfy your Thai food cravings with our 1-for-1 dining offer alongside your family and friends. Take advantage of our vouchers of the Mookata Set ($39.95) and Thai Chicken Hotpot ($19.95) here.

Central Hong Kong Café
Experience authentic Hong Kong's ubiquitous cha chaan tengs (a type of restaurant commonly found in Hong Kong and Macau), in the heart of Singapore and savour the essence of Hong Kong's street food. You'll find an array of familiar staples such as Beef Brisket Noodles, Wanton Noodles and Luncheon Meat Instant Noodles. Majority of the dishes at Central Hong Kong café are wallet-friendly, most of them are priced at less than $10. Or use our dining voucher Beverage ($4), Top 10 Rice and Noodles ($7) and Sides or Snacks ($7) at Star Vista, Northpoint City, Jurong Point, VivoCity.

Black Society Café
Black Society Café offers unpretentious Cantonese and Chinese delicacies in a stylish and black coloured theme interior design that'll leave you impressed. Order the restaurant's signature Chilli Crab Tart, where rich and fiery chilli crab sauce is served in a crumbly and buttery tart. Do order the Signature Custard Bun - warm, salty and buttery salted egg custard lava. Leave some room in your bellies for their cakes and desserts too! Enjoy 1-for-1 dining offers on Starters & Sides ($16.90), Pasta and All Day Mains ($22) and Cakes & Desserts ($10) here.

Common Chefs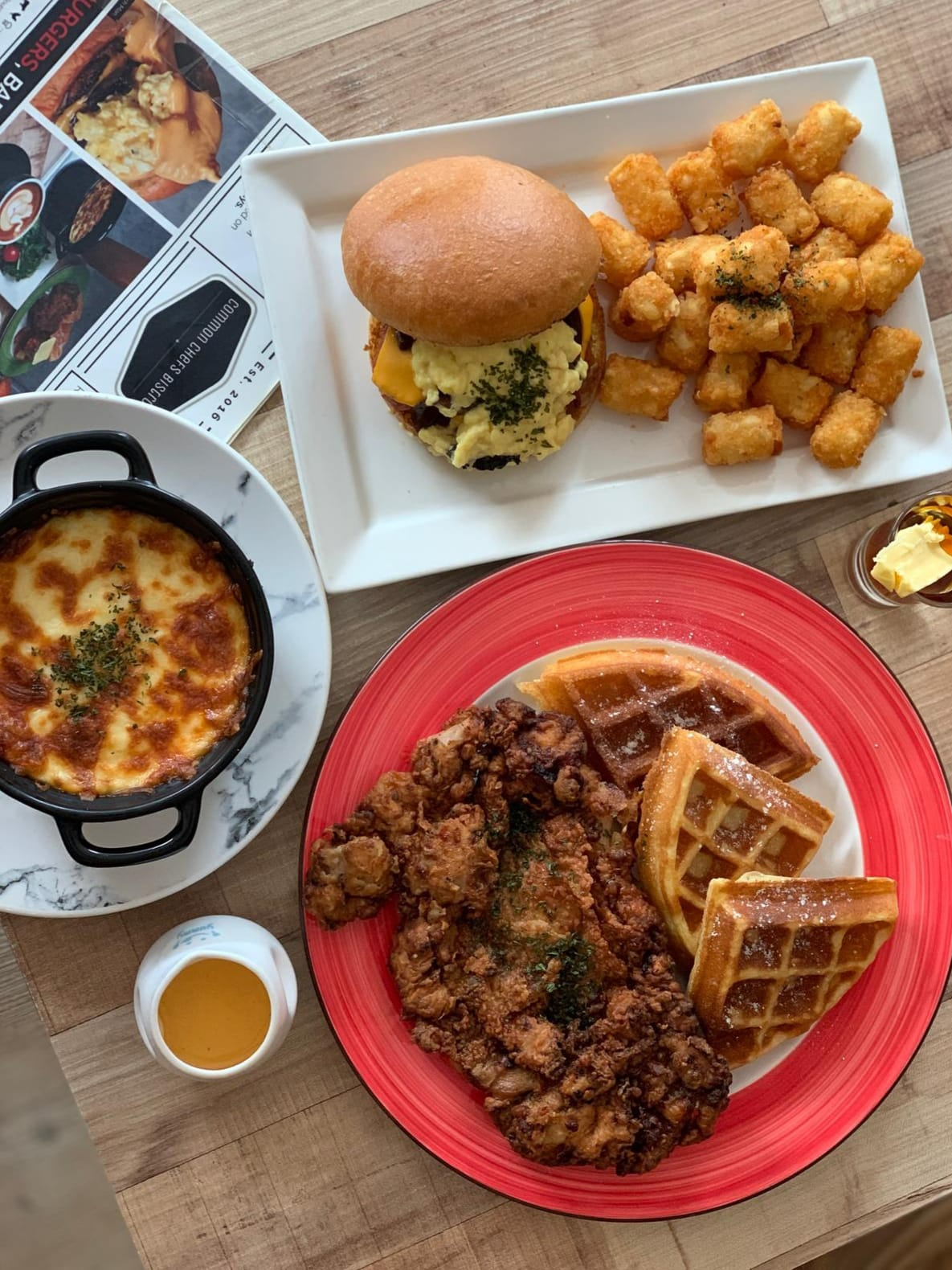 Source: Common Chefs
A homey café that serves an array of comfort food from pasta to burgers and juicy steaks. The interior of the café exudes a cosy décor that's not only perfect for weekend brunches but suitable for a meal at any time of the day. Try the Rich Man Burger – a patty made from diced Chorizo blanketed over with velvety scrambled eggs and truffle mayo. For cheese lovers, rejoice! This dish comes with a side of melted cheese sauce, so you can pour it all over to your heart's content. Do note that this burger is only available during the weekend, it's elusive but worth the wait! Check out our 1-for-1 dining offers of Sides ($7), Bottled Beer ($8) and Pasta ($14) here.

MASA by Black Society
'MASA' is a Cantonese and Taiwanese lingo for 'master', and they are truly a master at their culinary craft. If you're looking for a place for special get-togethers such as birthday celebrations or family dinner, do check out MASA by Black Society's branches at Orchard Gateway and Great World City. Try their famed Dim Sum Tasting Platter, which comes with six different bite-sized dim sums intricately arranged to showcase the restaurant's wide range of culinary skills. Other must-try includes the silky-smooth Mui Choy Century Egg Porridge and Pan-fried Carrot Cake with XO sauce. Use our 1-for-1 dining voucher Beverage ($7), Sides ($12) and Dim Sum Collection ($6) here.

Attap House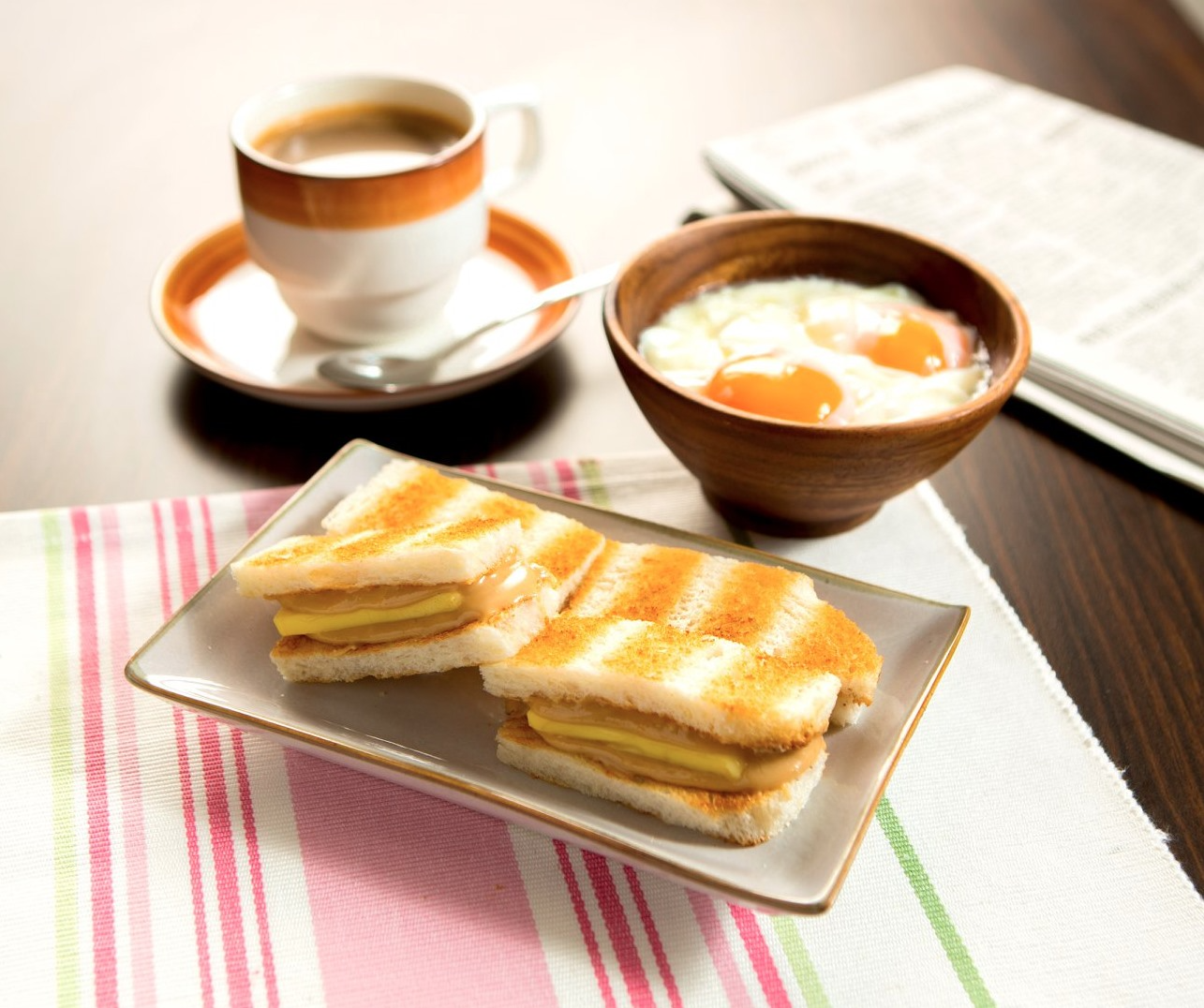 Source: Attap House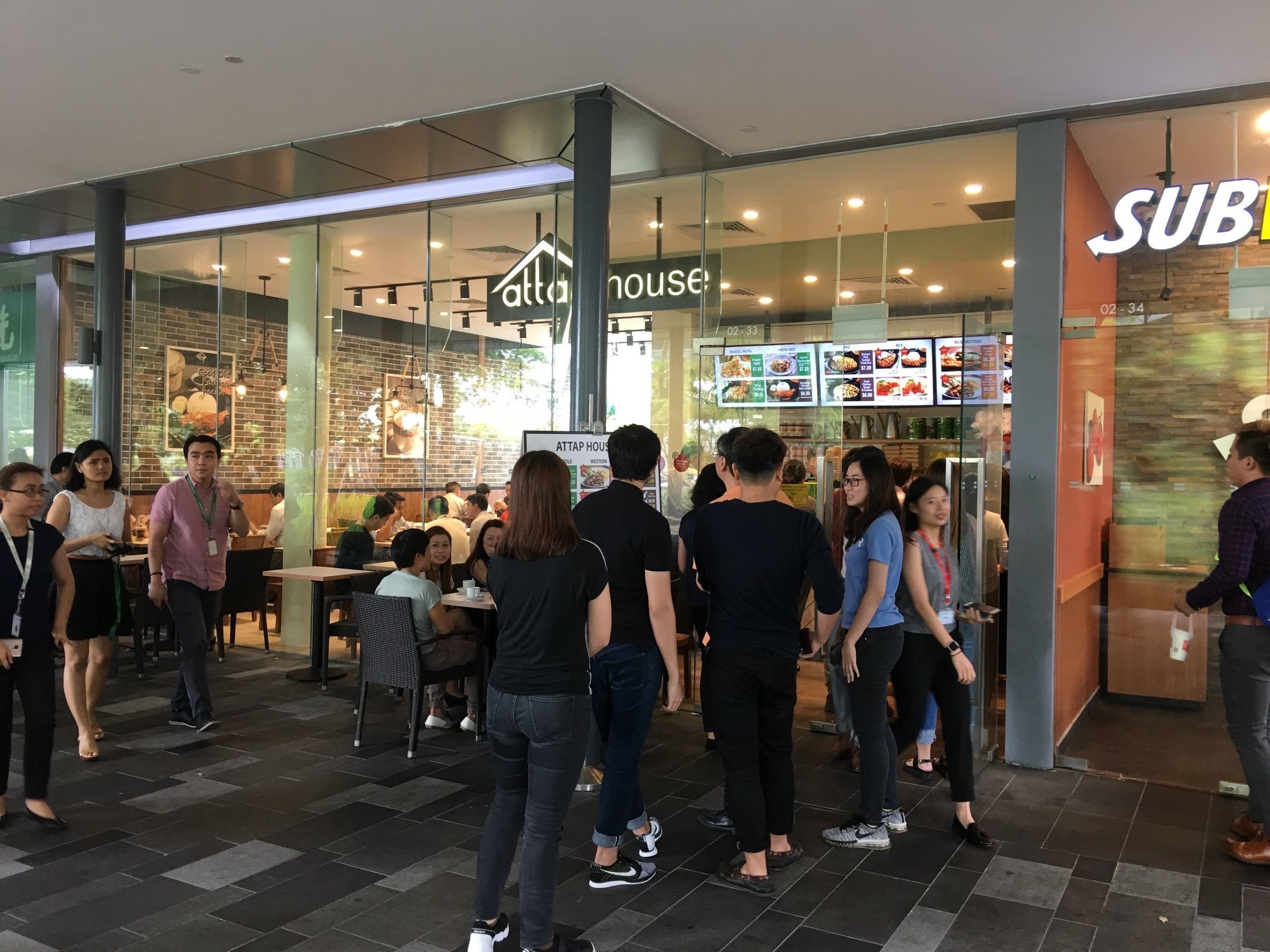 Source: Attap House
Start your morning right and get your breakfast fix from Attap House for the locally brewed coffee and kaya toasts. With six outlets around Singapore, such as Mapletree Business City and Fusionopolis Place, enjoy 1-for-1 dining offers during your lunchbreak! Enjoy Hor Fun ($7.20), XX Chicken Cutlet Pasta ($9.20) or Famous Attap House Coffee ($1.80) here.

Special Promotions and Deals
Avier Food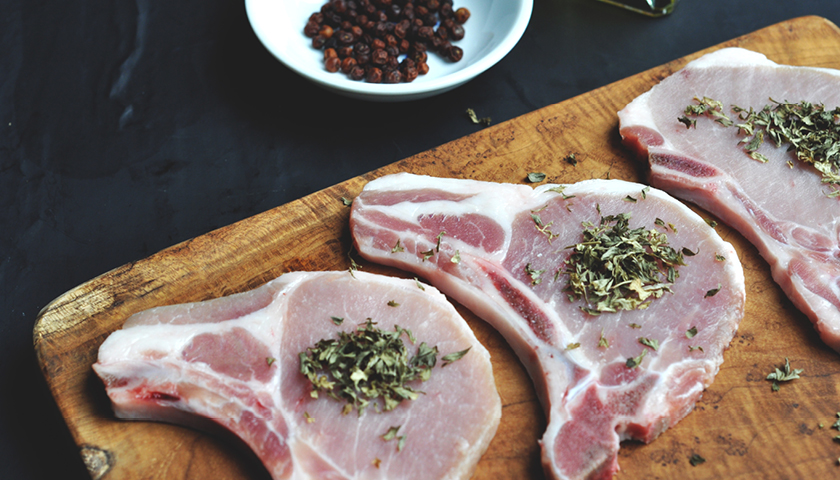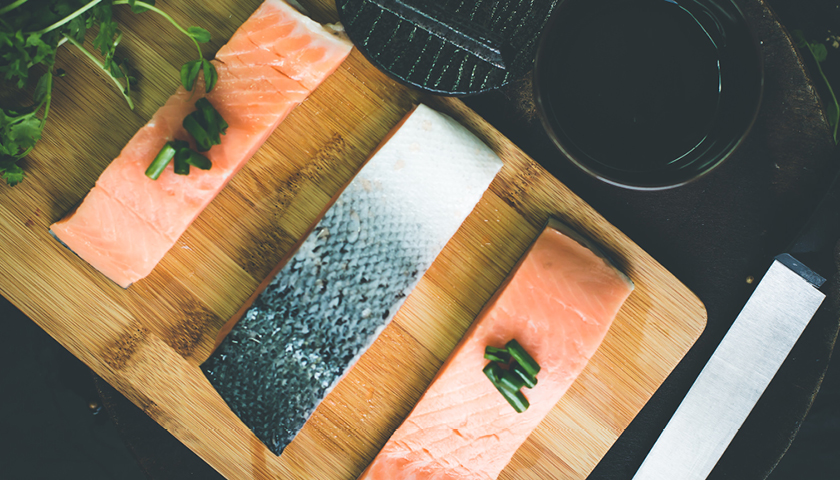 Instead of always dining out, how about staying in and whipping out a shiok steak meal? From New Zealand Grass Fed Ribeye ($28/kg), Pork Bely Slab ($13/kg) to Sliced Salmon Fillet ($38/kg), all you need is some salt, pepper and a good knob of butter for a satisfying meal. They also have ready to cook meat if you dislike doing dishes – Braised Pork Belly Bun (feeds 4 to 5 pax at $28/set) or Braised Pork Knuckle (feeds 2 to 3 pax at $15/kg).
Promo: Get special offer for Raw & Ready to Cook Meat here
The Cocoa Trees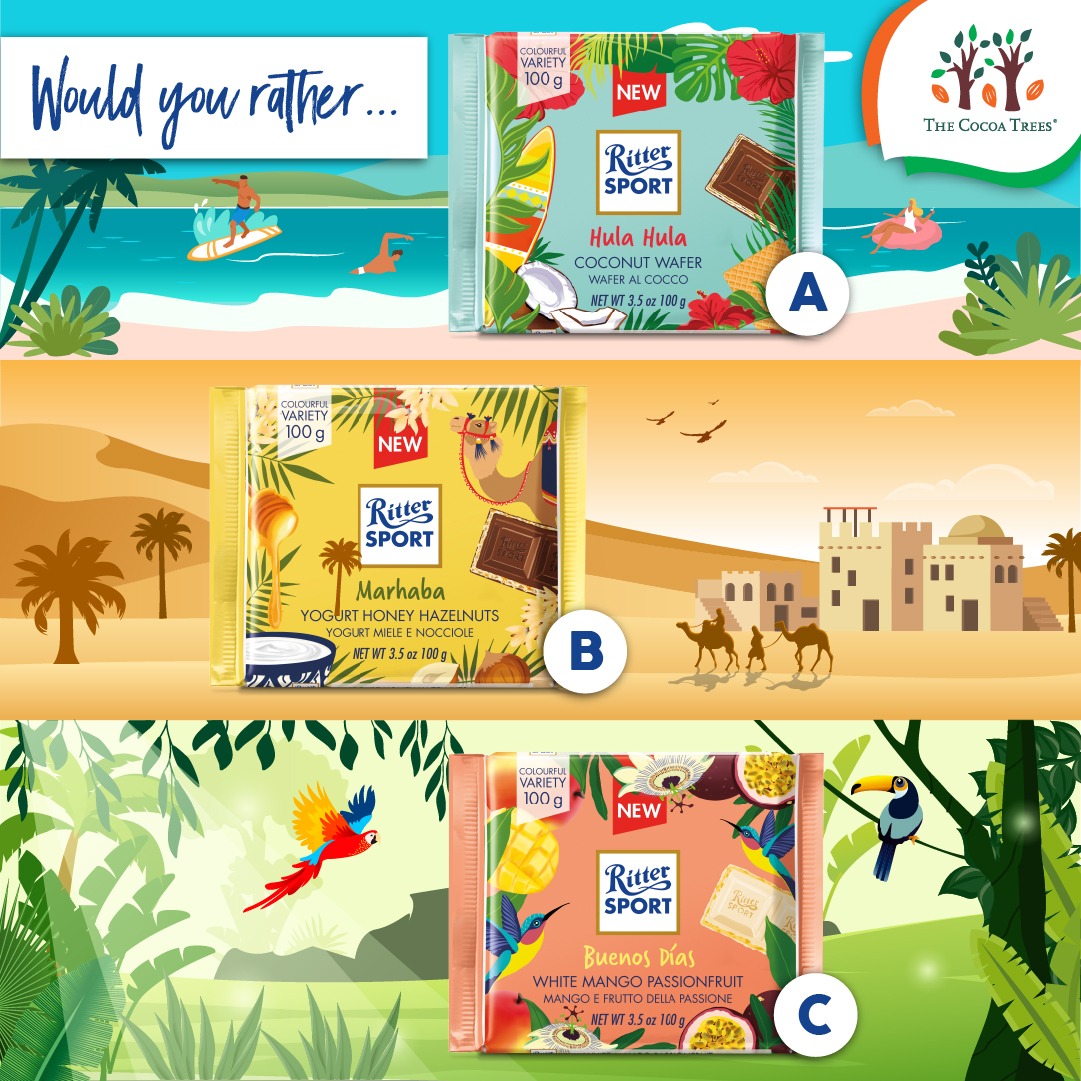 Source: The Cocoa Trees
A household name for all things chocolate and candy, The Cocoa Trees is a familiar brand whenever we like to indulge on sweet treats. With a range of premier chocolates such as Toblerone, Cadbury, Hawaiian Host, Ritter Sport and many more, enjoy discounts with our exclusive promo codes or shop for festivities and holidays such as Christmas for the kids (and adults!).
Promo: 5% OFF with min. spend of $20 here, 2 x Christmas Jolly Gift Set at $38 (U.P. $68.40) here and Christmas Delightful Gift Set at $55 (worth $79.70) here.
Subway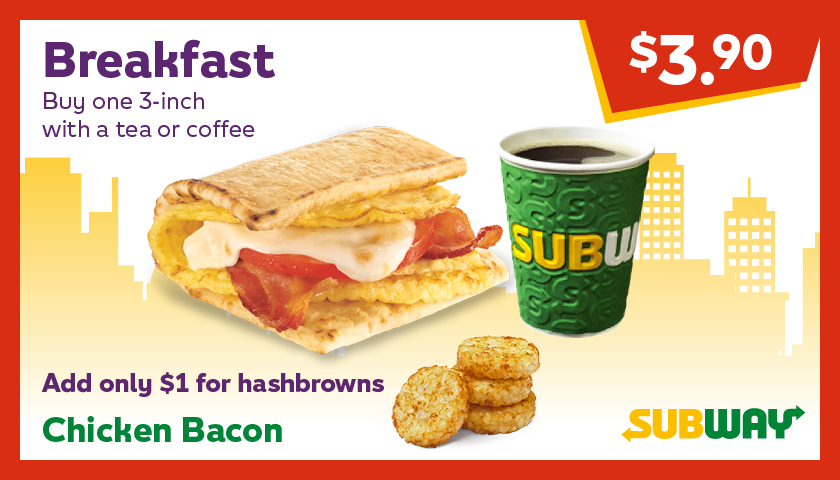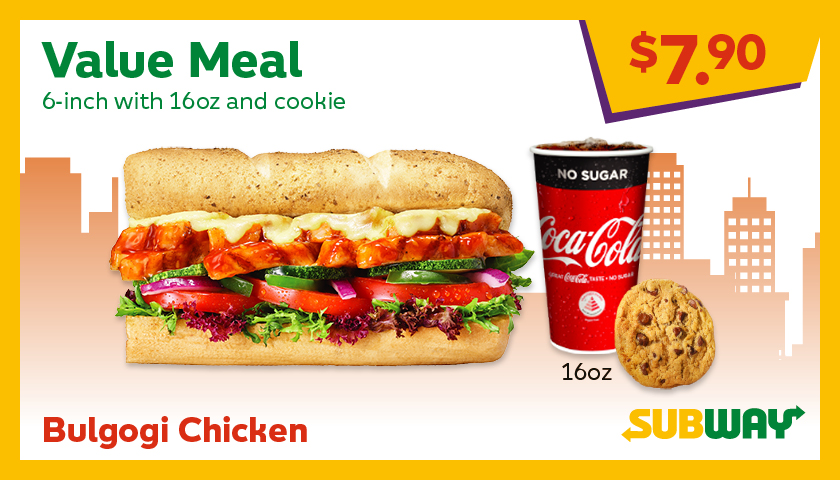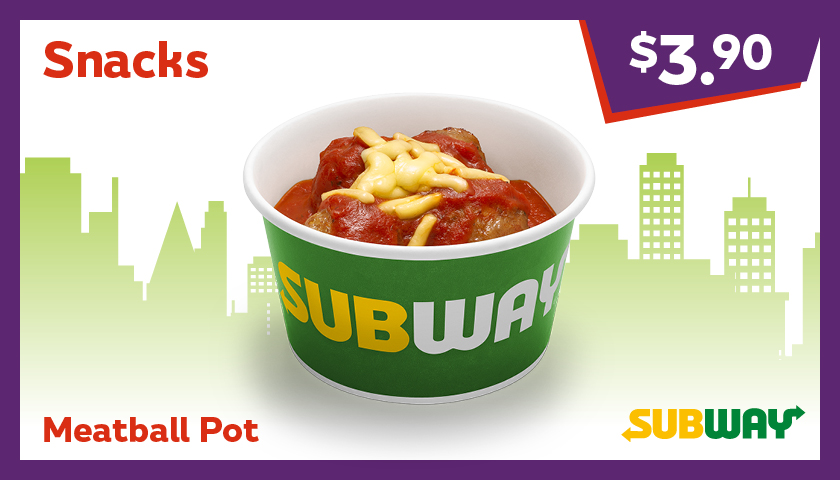 Dreaming of a hearty sandwich that'll fill your belly and worth every penny? Start your morning the right way with Subway's Breakfast deals such as Chicken Bacon, Chicken Ham and Chicken Sausage. Or eat fresh with Subway's Value Meals, Chicken Cutlet, Veggie Delight, Bulgogi Chicken and Spicy Italian 6-inch with 16oz drink and a cookie.
Promo: From now till 30 Nov 2020, grab Subway coupons here.
Cat & the Fiddle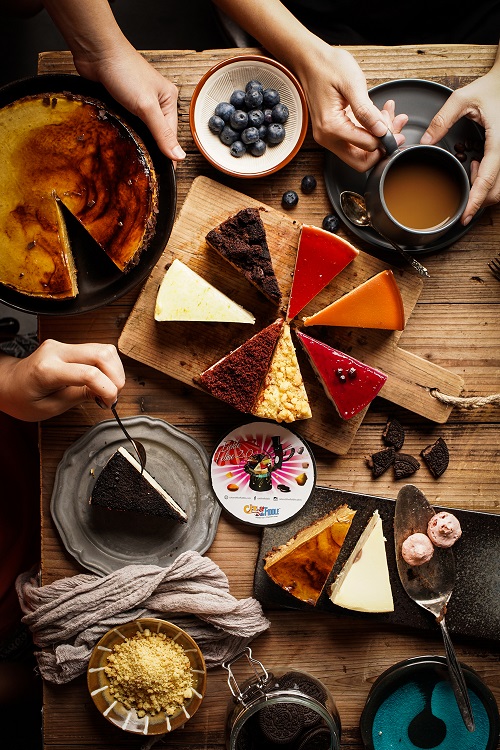 Source: Cat & the Fiddle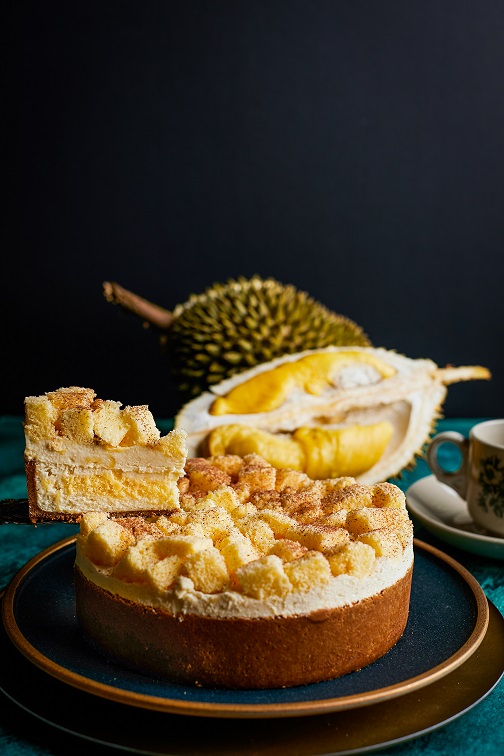 Source: cat & the Fiddle
Taste the most scrumptious gourmet cheesecakes at Cat & the Fiddle - helmed by one of the most well-known pastry chefs in Singapore, Daniel Tay who is also the co-founder. Known for their cheesecakes which incorporates Asian flavours, such as Mao Shan Wang, Horlicks and Milo. They are also Halal certified by Majlis Ugama Islam Singapura (MUIS). If you have a special occasion coming up (or simply indulging on your own), grab some slices or a whole cake from this humble cheesecake bakery.
Promo: 10% OFF Cheesecakes here.
Ketomei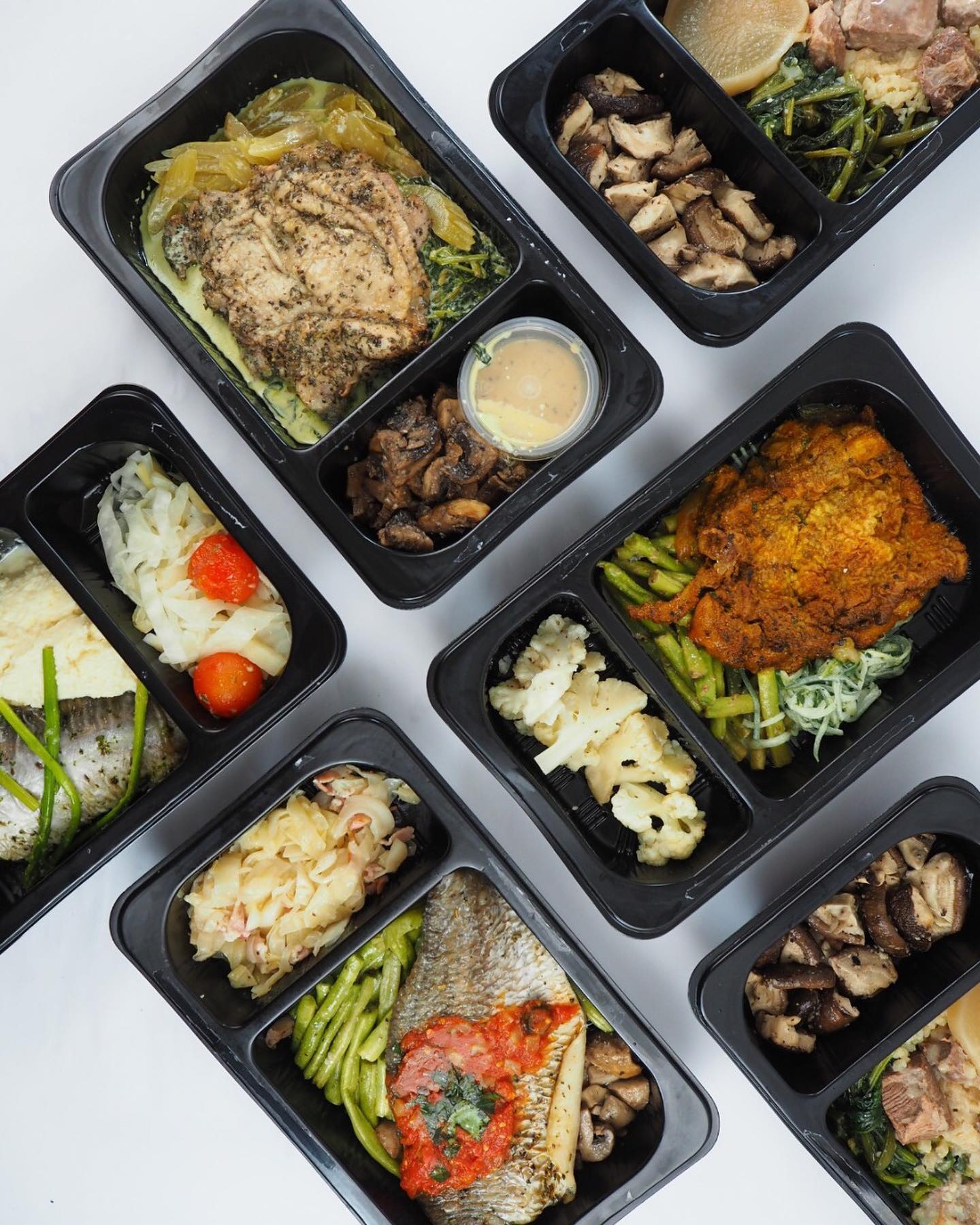 Source: Ketomei
How's your 2020 fitness goals going? If you're still sitting on it, it's never too late to start. Time to hit the gym and refuel your energy with Ketomei! Indulge in nourishing meal plans with healthy and delicious Keto-compliant meals delivered to your doorstep. The good folks at Ketomei are committed to delivering only the best quality meals to all their customers at an affordable price, without compromising on the freshness of ingredients.
Promo: 30% OFF Delicious Keto Meal Plans here.

Eureka Snacks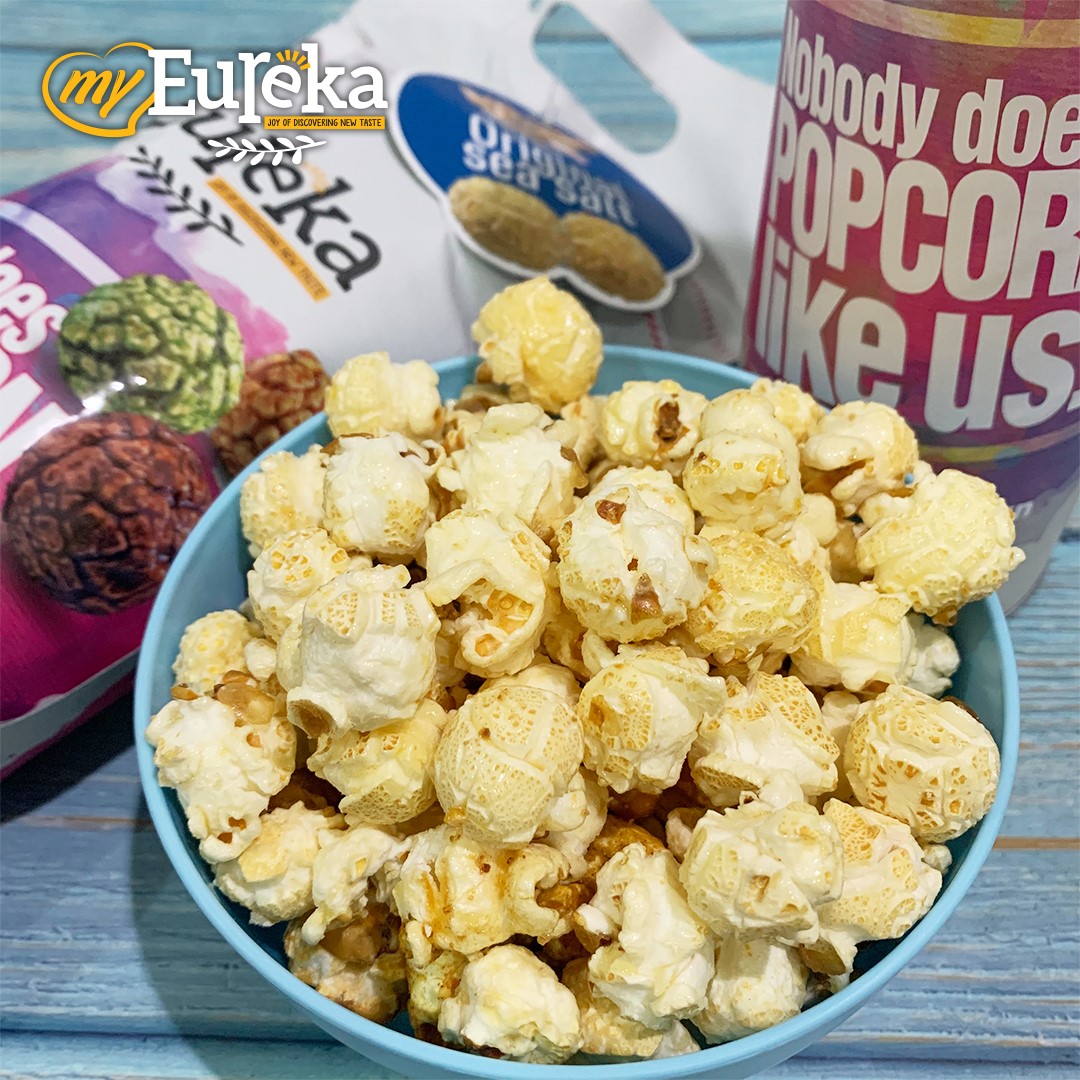 Source: Eureka Snacks
Hankering for a good munch while you continue to work from home? Find your Eureka moment with flavoured popcorn from MyEureka. If you're team sweet, take your pick from Caramel, Butterscotch, Dark Choc or Green Tea Choc. Or opt for savoury from BBQ, Cheese, Salted Egg to Tomato. With over 20 flavours, you'd want to try them all.
Promo: 10% OFF Sitewide (min. spend $25) here.
SinChong
With over 20 years of experience in Traditional Chinese Medicine, SinChong has a range of TCM products from herbs, supplements and medicines. With their impressive two decades of experience in the TCM field, their physicians are well-equipped with knowledge for any illnesses you may be facing.

Promo: Online 10% OFF for All Items (except promo items and combo pack) here and Offline Combo Pack 2 for $10 (U.P. $15 for 2 pack).

Eu Yan Sang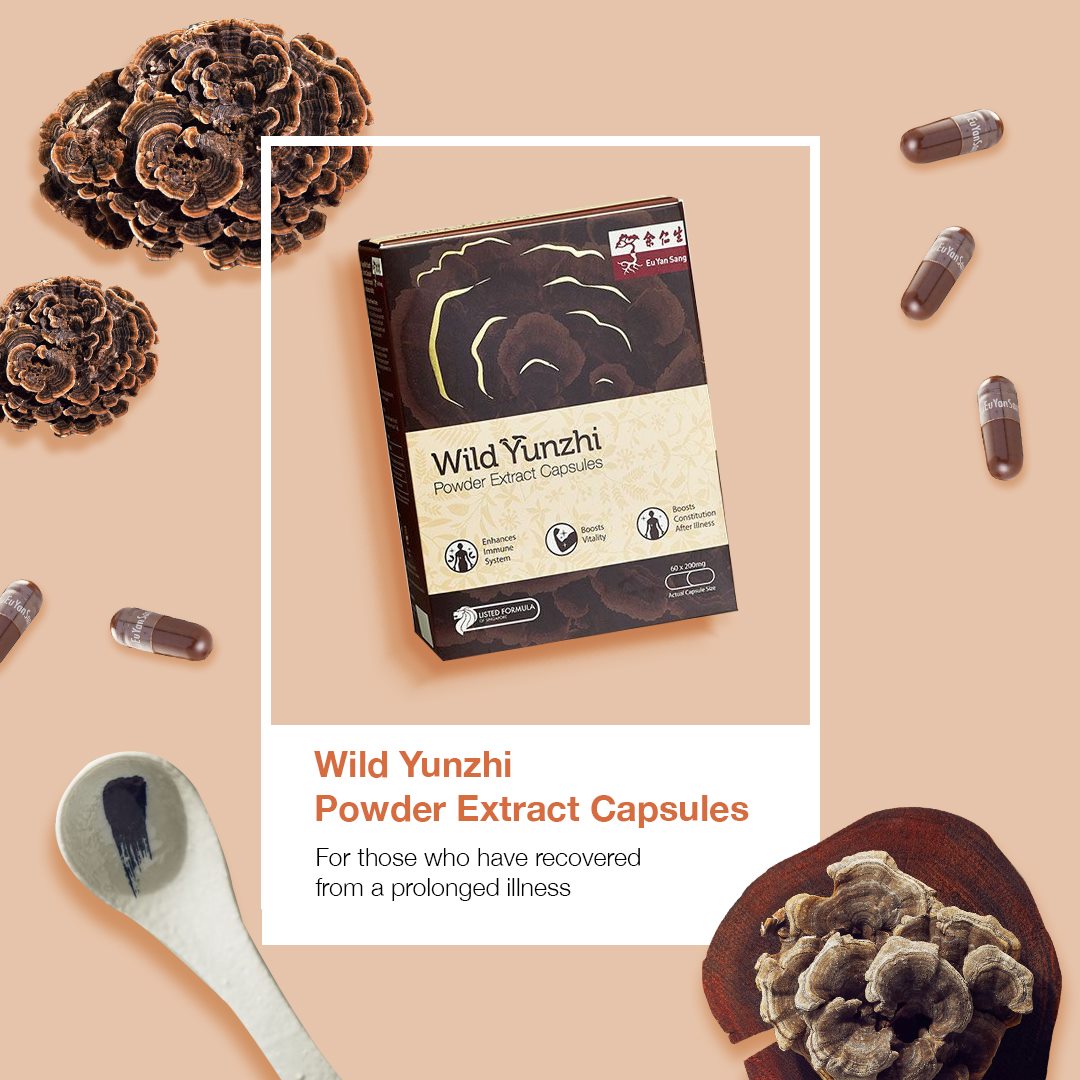 Source: Eu Yan Sang
One of the leading brand in Traditional Chinese Medicine in Singapore, Eu Yan Sang has over 300 products and more than 1,000 types of Chinese herbs that can help alleviate various illnesses. Combining traditional and modern scientific approaches, Eu Yan Sang has over 40 outlets in Singapore and even an online store for convenient shopping.
Promo: Spend $128 and get a FREE Pack of Organic Chia Seeds (worth $13.95 at All Retail Stores) here.
Kühlbarra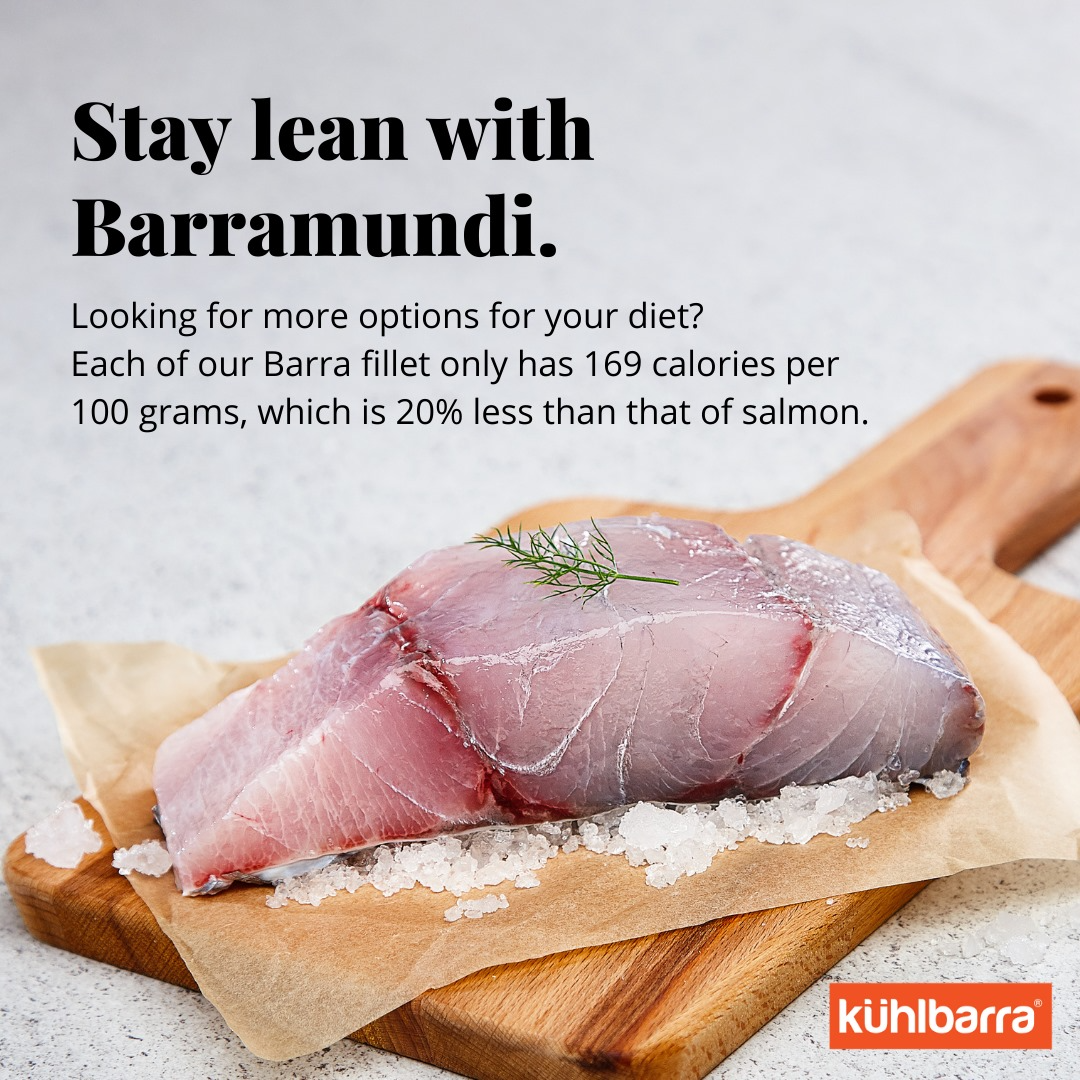 Source: Kuhlbarra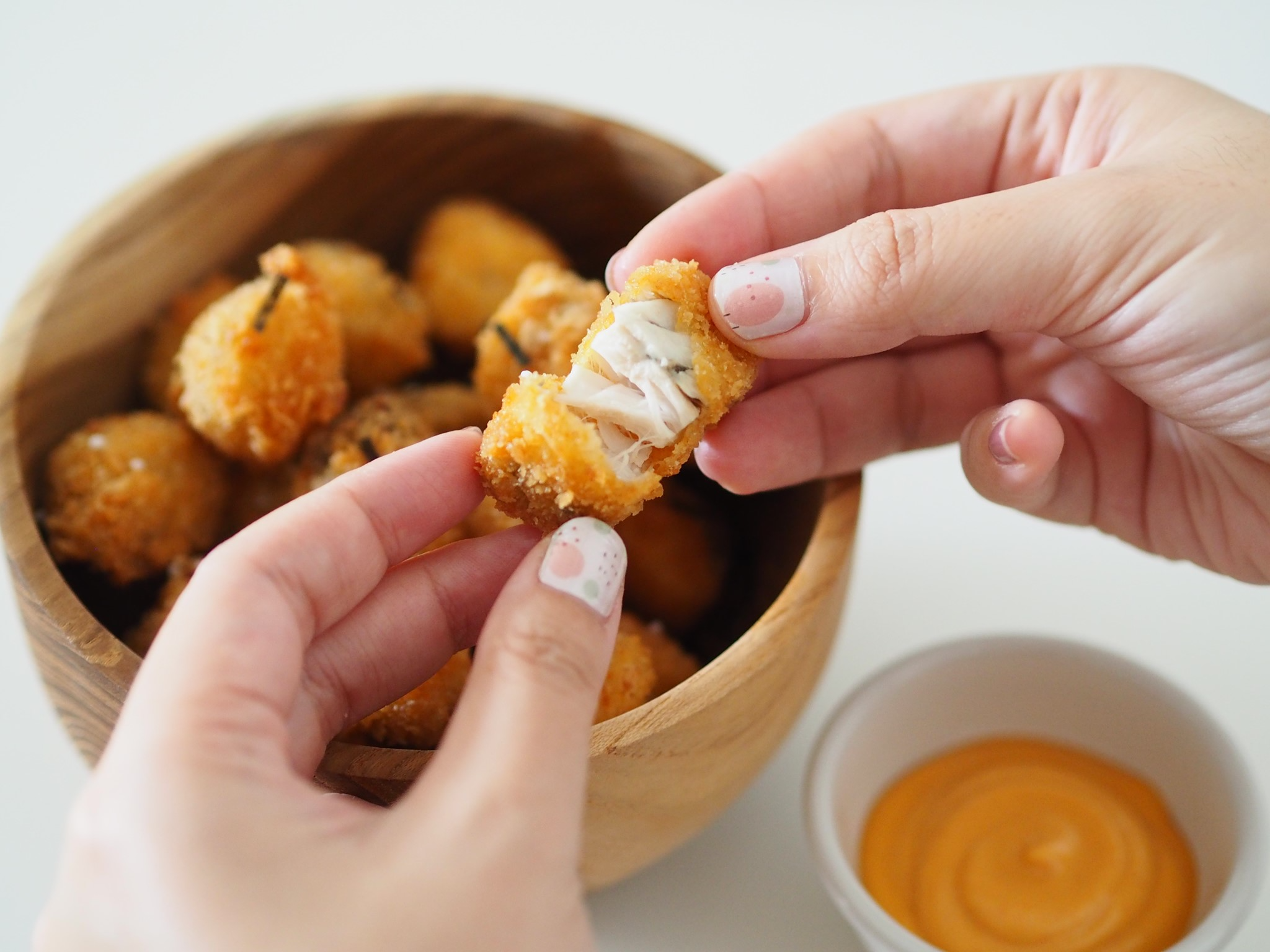 Source: Kuhlbarra
Get the freshest barramundi direct from farm to table Kühlbarra, where these Kühl (pun intended) fishes are farmed in ocean waters. Fed with the highest quality fish food, so you'll be assured only the best quality. Not sure how to cook your fish? Check out their delicious recipes here from Barramundi Otah to Teochew Fish Porridge.

Promo: 20% OFF Storewide with min. spend of $120 here

Fish2Go
Your go-to place for the freshest seafood catch, Fish2Go has been in the Fishy business since 2004. With freshness and quality as their top priority, they do same-day delivery and FREE for Bundle purchases above $60. Get hooked on an array of fish options from Salmon, Cod Fish and they also have prawns if you like crustaceans. Try their 10 minutes recipes here for a hearty meal.

Promo: Exclusive Discounts on Bundle Deals here

Juju Brews
Source: Juju Brews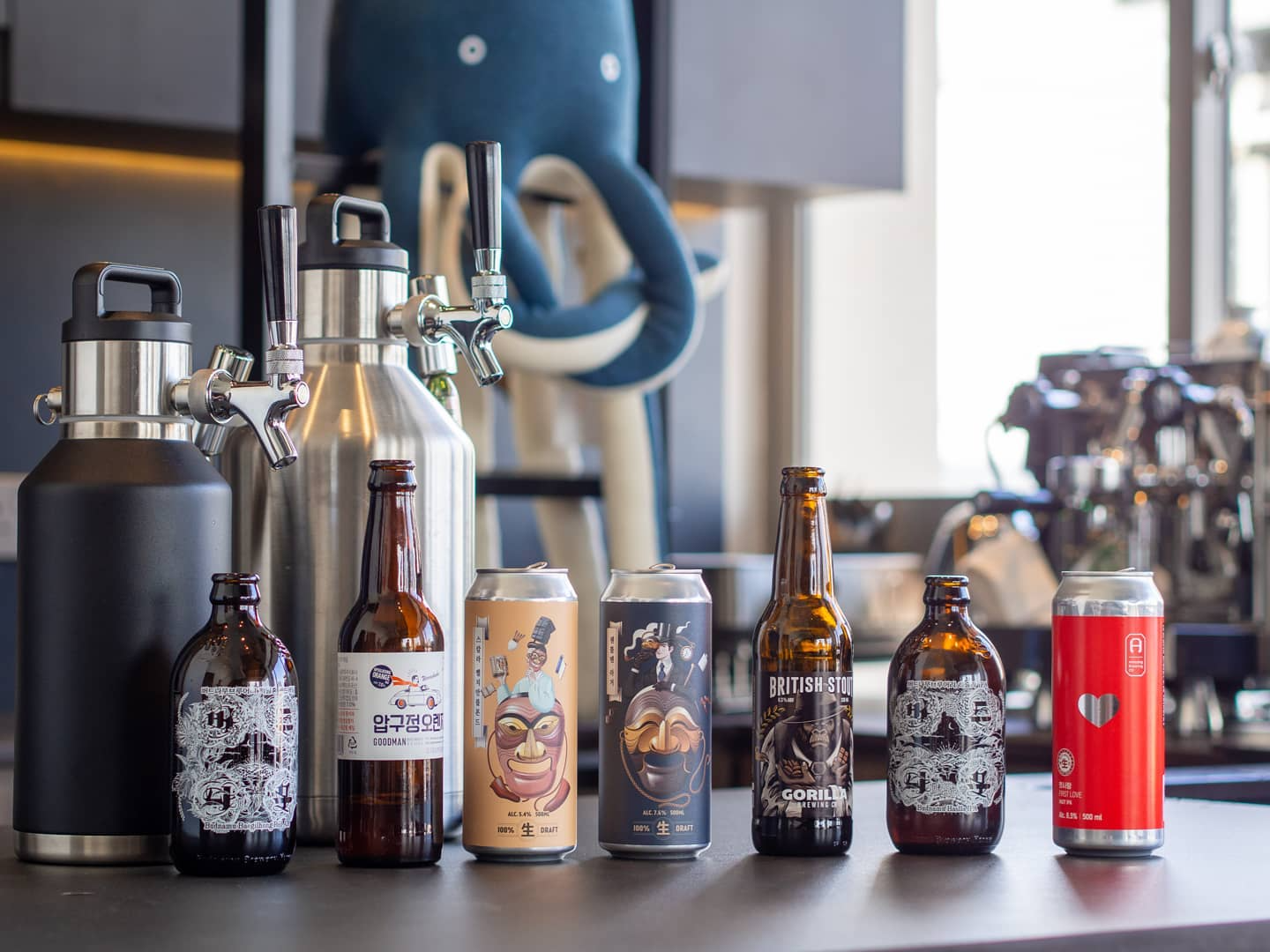 Source: Juju Brews
Quench your thirst on Korean craft beers from the comfort of your couch with Juju Brews! Enjoy FREE same-day delivery for orders above $99 and get 10% OFF all purchases with our exclusive promo code. Highly recommended is the First Love Rose Edition Hazy IPA, a rose-infused beverage that might remind you of Bandung – yes please!

Promo: 10% OFF all purchases here