Head down south and explore a range of activities from hiking at Southern Ridges, a bird's eye view of the city from a cable car to a fun-filled day at Sentosa. Seek respite after a day's adventure and fill up your bellies at these mouthwatering Halal restaurants and cafes in South Singapore.
Read: Best Halal Restaurants & Cafes in Central Singapore

1. Aspirasi Food Stall
Source: Aspirasi Food Stall
Regarded as one of the best Halal chicken rice in Singapore, Aspirasi Food Stall located at Seah Im Food Centre is a hidden gem. Order a plate of Ayam Penyet ($5) – a hearty portion of fragrant rice, deep-fried and juicy chicken thigh with crispy batter bits for that ultimate crunch. Feel free to add these crunchy bits from the tub at the counter! Take a bite of everything with their fiery sambal for the shiok experience. Do request for more sambal as it packs a punch and will have you sweating in no time, but so satisfyingly delicious.

Address: Seah Im Food Centre, 2 Seah Im Rd, S099114
Opening hours: Daily 11am – 9pm, closed on Tue

2. Restaurant Aisyah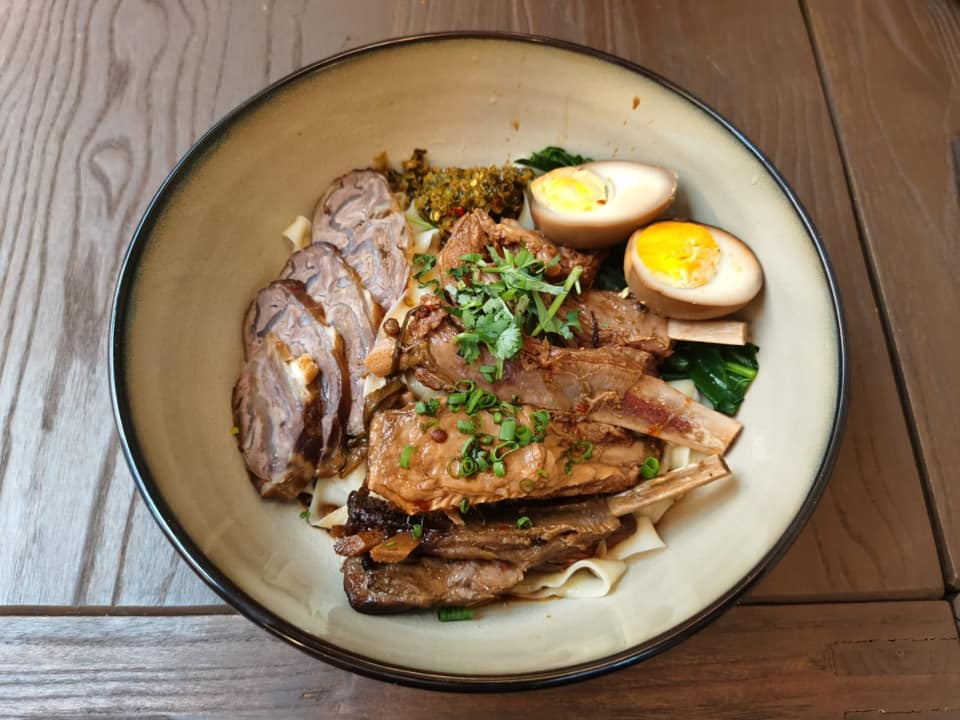 Souce: Restaurant Aisyah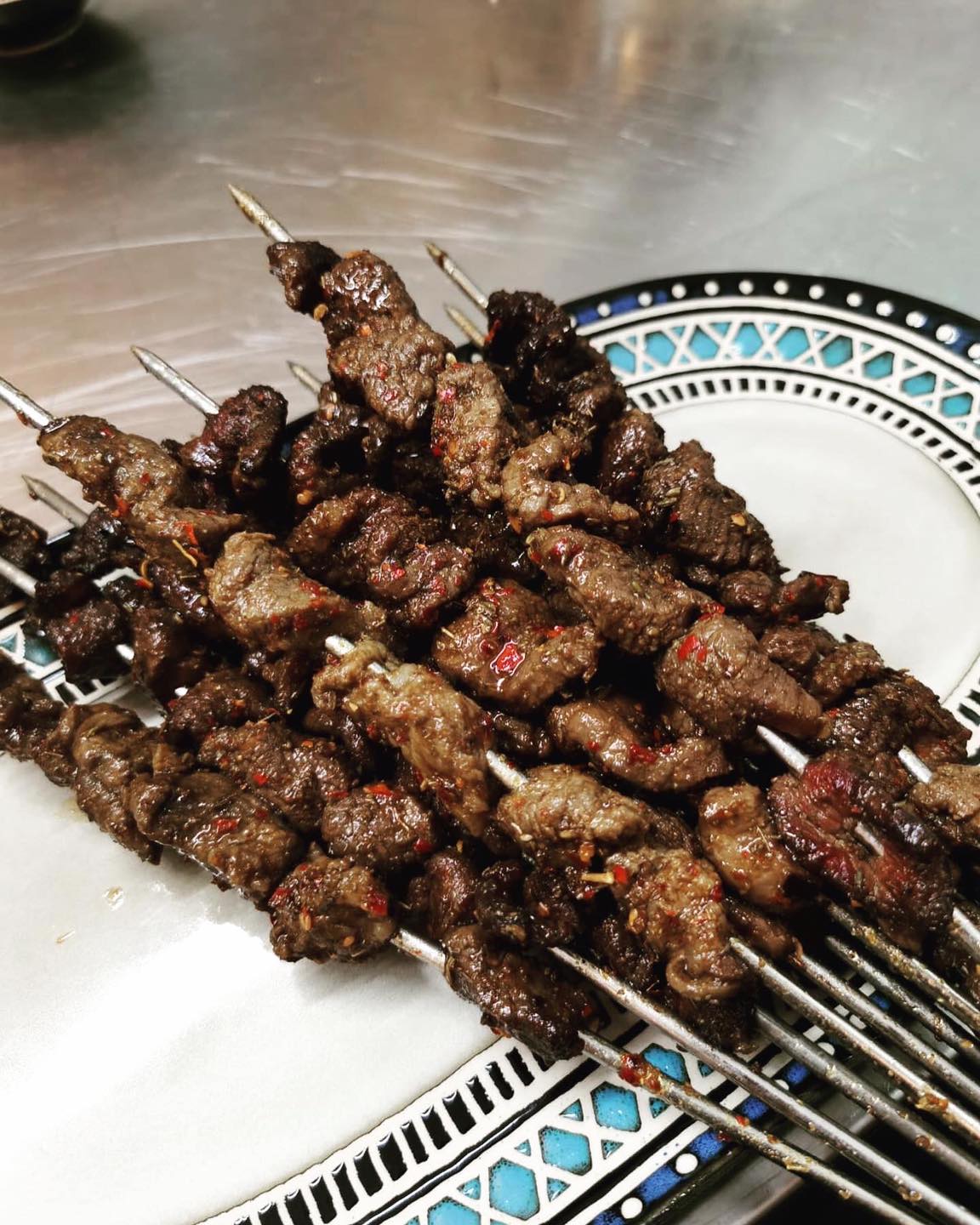 Source: Restaurant Aisyah
For a taste of authentic Xinjiang cuisine, Restaurant Aisyah serves a range delectable Chinese hand-pulled noodles. Situated at Telok Ayer St, order their signature Stewed Mutton Noodles and Braised Mutton Noodles with Clear Soup ($10.80 or $13.80) – tender meat served in a robust and flavourful broth with silky smooth noodles. They also have meat skewers which are famous in the region. Try their BBQ Mutton or Beef Skewers ($2.50 each or $20 for 10 skewers) which are marinated with a special herb then grilled. For sharing, try their Big Plate Chicken ($18), Scallion Chicken ($12) and Saliva Chicken ($12).

Address: 176 Telok Ayer St, Singapore 068624
Opening hours: Mon, Wed & Thur 11.30am – 2.30pm & 5.30pm – 9pm, Fri – Sun 11.30am – 9pm, closed on Tue
Read: Best Halal Restaurants & Cafes in North Singapore
3. Good Old Days
Source: Good Old Days
Source: Good Old Days
Source: Good Old Days
Just 5 minutes away from Sentosa's Beach Station, take a trip down memory lane at Good Old Days. Nestled in a quaint British Colonial house that stands out amongst the other eateries nearby, delight your taste buds with local favourites such as Singapore Chicken Rice ($12.80), Chicken Briyani Rice ($10.80) and Seafood Hor Fun ($10.80). If you're feeling ravenous, go for the Lobster Hokkien Mee ($19.80), your favourite dish elevated to the next level. Add $4.50 to get a dessert and drink.

Address: 60 Siloso Beach Walk, S098997
Opening hours: Daily 11am – 9pm, 3-Course Dinner 5pm – 8pm

4. Fu-Men Japanese Udon & Donburi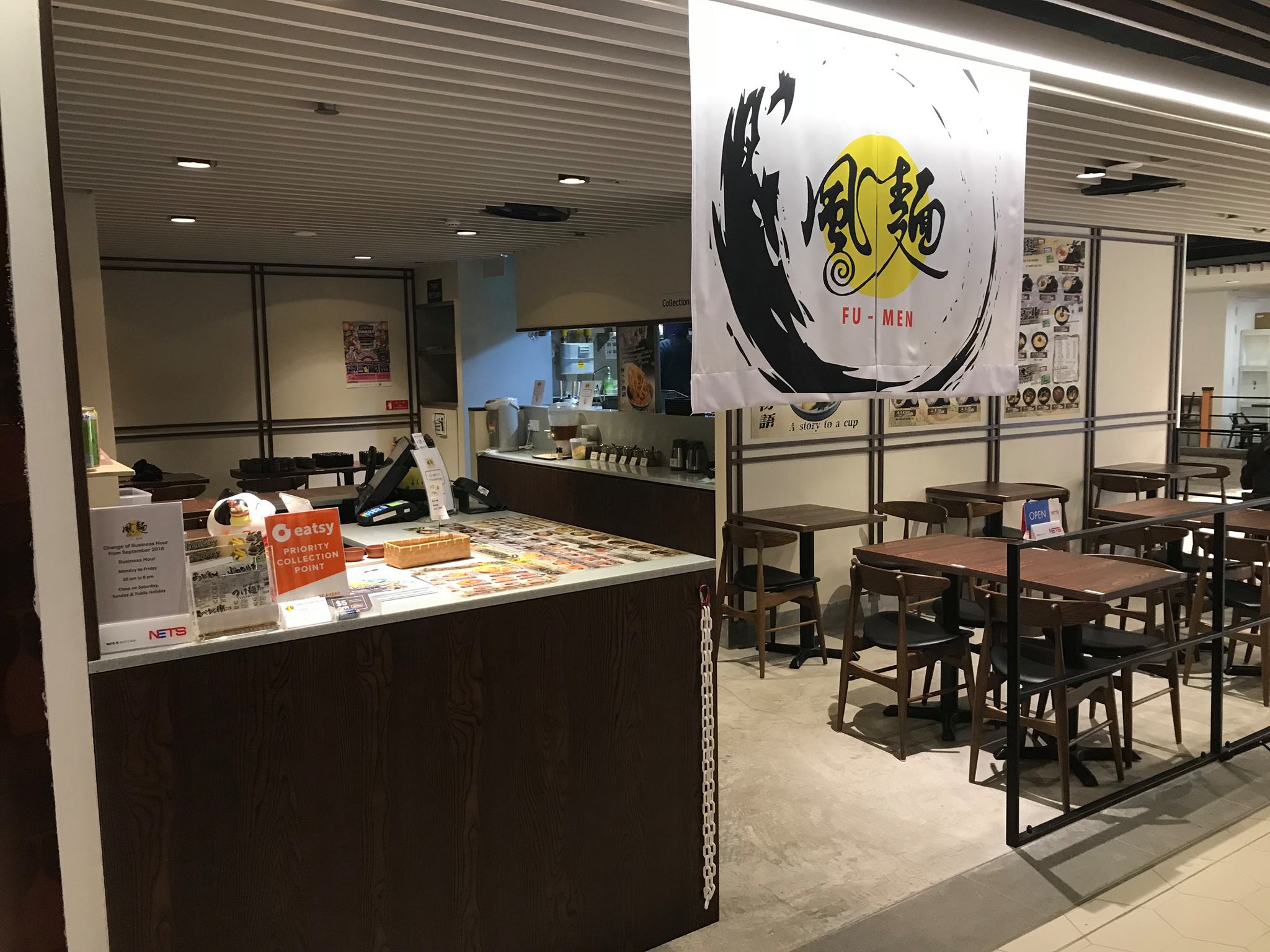 Source: Fu-Men Japanese Udon & Donburi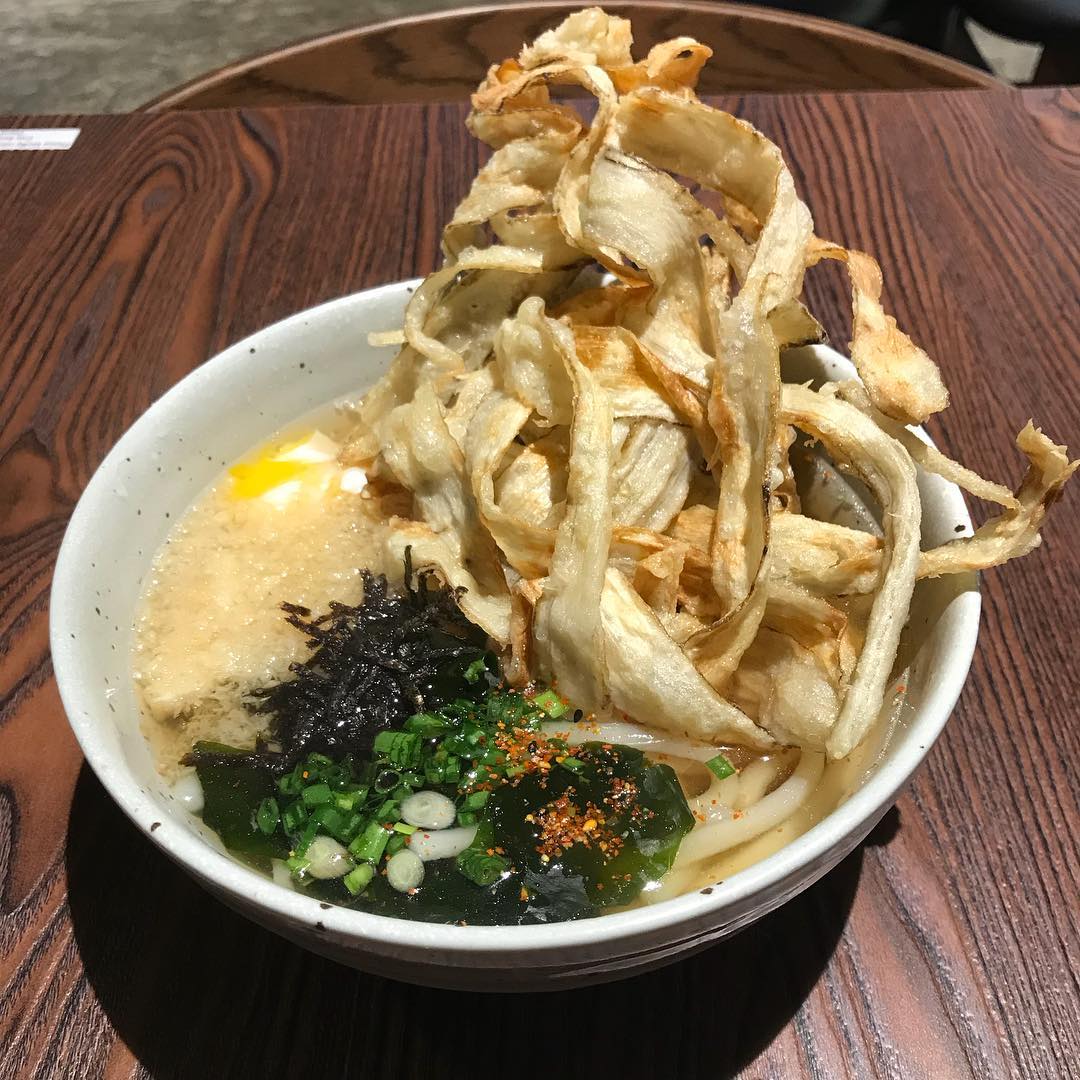 Source: Fu-Men Japanese Udon & Donburi
Situated in an obscure spot in the basement of Hong Leong Building, Fu-Men Japanese Udon & Donburi is a humble stall that has gained popularity for their Hakata-style udon. The signature Gobo Ten ($6), a tempura-battered burdock (a root vegetable) delicately presented on a bowl of chewy udon noodles in a mouthwatering broth. The broth is cooked laboriously for 45 minutes, which includes saba, kelp, anchovies, sardine and tuna. Don't be shy with their free toppings – add more tempura bits, ginger, chilli flakes and green onions to your liking.

Address: Hong Leong Building, #B1-17/18, S048581
Opening hours: Weekdays 11am – 8pm & Sat 10am – 2.30pm
Book a Table here.
Read: Best Halal Restaurants & Cafes in West Singapore
5. Wanderlost Lounge – by The Halal Mixologist
Source: Wanderlost Lounge
Source: Wanderlost Lounge
Ever been to a Halal bar? Quench your thirst with impressive mocktails while admiring Singapore's panoramic skyline at the Wanderlost Lounge by The Halal Mixologist. This Halal rooftop gastrobar is situated amongst towering skyscrapers in CBD, thus the name 'Wanderlost'. A perfect location for celebrations, order drinks such as The Parakeet (inspired by The Aladdin), Charlie & The Chocolate Factory to The Little Prince. Raise your glass, Instagram your drinks and toast to the good life.

Address: Realty Centre, 15 Enggor St, #12-01, S079716
Opening hours: Weekdays 5.30pm – 11pm, Sat 5pm – 11pm & Sun 5pm – 10.30pm