It's that time of the year again. Gifting season is upon us, and since societal norms dictate that the end of the year is a good time for gifts, many of us are now scrambling for ideas on appropriate gifts to get for our friends and family.
Jokes aside, the end of the year is a good time for many of us to take stock of the relationships that we have built and more importantly, put in effort to maintain. There is this saying that goes "A relationship is like a house. When a lightbulb burns out you do not go and buy a new house, you fix the light bulb", and we all know that fixing a light bulb usually takes more effort than buying a new one. Gifting is but one of many ways of showing appreciation to somebody.
Check out the list below as we explore 10 different affordable gifts, each for a different type of friend. The gifts are all priced below $35 so you do not have to break the bank just to surprise the gang.
1. For friends who need all the luck in the world - Heng Cotton Tote Bag by Naiise
We all have that one friend who always seems to be down on his/her luck. Getting splashed by a passing car on a clear, sunny day - check. Receiving an aerial gift from a passing pigeon - check. Not getting selected for NDP tickets despite attempting every single year - check.
Short of dousing this friend in some magical lucky oil extracted from the mountains of some faraway land, perhaps you can consider gifting this unlucky friend a tote bag emblazoned with a huge 'heng', or dialect for 'lucky' across.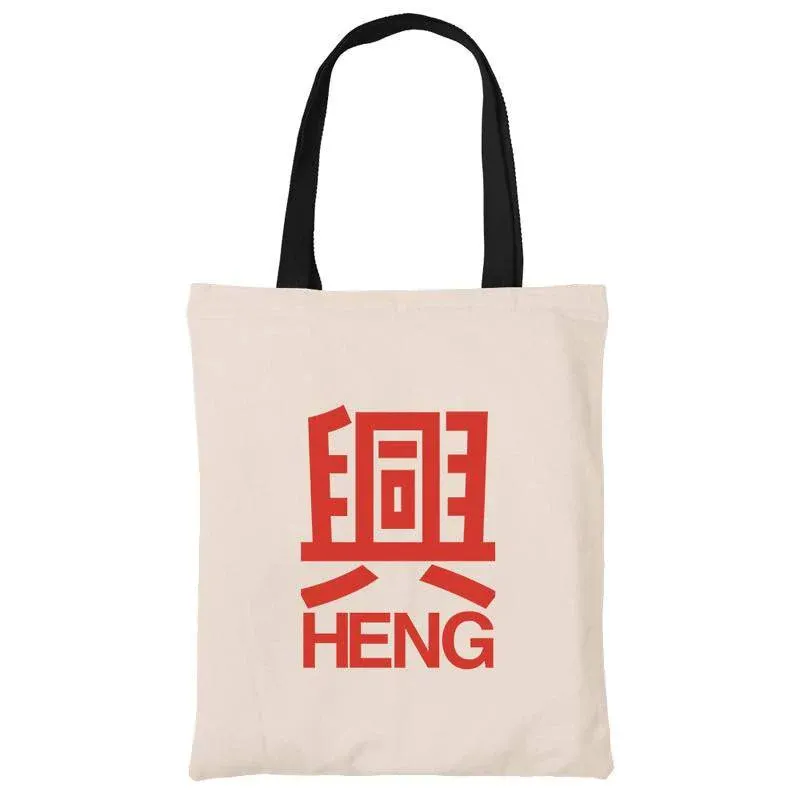 Image credit: Naiise
Price: S$35
Website: https://naiise.com/collections/wet-tee-shirt/products/heng-cotton-tote-bag
2. For friends happily jetting off on VTLs - Batik Passport Case by Ma Té Sai

Perhaps one of the biggest differences with Christmas this year as compared to the last is the return of leisure travel. Had you decided to gift your friends anything travel related, such as a luggage or passport case, would have certainly resulted in death stares or even flipping of tables. Things are however much different this year with Vaccinated Travel Lane(VTL) leisure travels to 16 destinations with more on the horizon.
Ma Té Sai is a social enterprise with a mission to support communities in Laos. The items you find on their online site are sourced directly from artisans living in remote communities in Laos. Funds were raised to send women of these villages to learn to sew in Vientiane, and these Batik Passport Cases are the proud end products from the endeavours. Each Batik Passport Case is made from hand stamped Northern Thai Batik, cotton and polycotton and incorporates traditional motifs and designs. They say Christmas is the season for giving, you can now give both ways with the items from Ma Té Sai!


Image credit: Ma Té Sai
Price: USD$13
Website: https://matesai.com/collections/gifts/products/batik-passport-case
3. For friends always complaining about rising vegetable prices - Root Farm Grow Kit by GoPasar
"Last time carrots 60 cents now they 90 cents, so expensive!" might be a common complaint you have heard in the past few months because prices of vegetables were indeed reported to have gone up in recent months due to various reasons, the year-end monsoon season in Malaysia being one of them.
For friends who are lamenting this extra burden on their wallets, why not gift them a DIY plant kit which allows them to grow and harvest their own plants? Each Grow Me! Grow Kit comes with 4 hydroponics grow mat, a pack of seeds of your choice, an edible forest grow box (base + cover) and a manual. Perfect for beginners in farming or even for little ones at home to get excited about growing their own food!



Image credit: GoPasar
Image credit: GoPasarPrice: S$9
Website: https://gopasarnow.com/product/root-farm-edible-forest-grow-kit/
4. For friends who need their names on just about everything - Design Your Pouch by Amusse

Amusse is a small, one-man brand with items crafted by hand in Singapore. You get full control over how you want your personalised pouch to be made. There is a wide range of selection for exterior leather, exterior bottom fabric, zipper colour, interior fabric, monogram design and the option to add on a wristlet. Last we checked, you get to choose from over 70 different exterior bottom fabrics from places such as Japan, Korea and USA.
Need to get similarly priced items for different people? This may just be the perfect solution for that.

Image credit: Amusse
Image credit: AmussePrice: S$24.90 (Free shopping for orders above S$80)
Website: https://amusse.co/collections/christmas-2021/products/xmas-21-design-your-pouch-5-inch
5. For friends who have just moved into their spanking new BTO - Auckland Classic Wooden Spoon by Monkey Loot
We all love a good set of dining utensils. These wooden spoons are carefully crafted by hand using zero chemicals. You will also find that no two spoons will look the same as they each come with their own identity and pattern.
Monkey Loot specialises in handmade products like wood work, home goods, textile and personal care products. They are also part of the One Tree Planted non-profit forest restoration organization, and USD$1 is donated to the forest restoration cause for every purchase on their site. You can find more of their products via the link below.
Image credit: Monkey Loot
Price: S$9.50 (set of 2)
Website: https://monkeyloot.com/collections/handcrafted-wooden-homeware/products/auckland-classic-wooden-spoon-1-set-2-pcs
6. For cat lovers - Furry Tail Lunch Bag by Cat Mama Shop
Packing our own lunch to work can do wonders to both our wallet and our health. This Furry Tail Lunch Bag by Cat Mama Shop will have your cat-loving colleagues squealing in no time. The sides are also expandable should you require more space.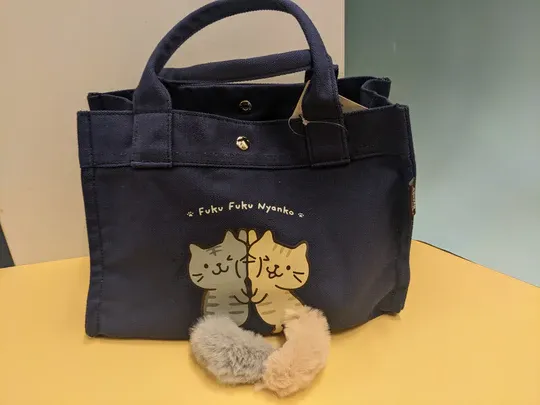 Image credit: Cat Mama Shop
Cat Mama Shop is run by the Cat Welfare Society and proceeds from the sales at Cat Mama Shop will go toward raising funds for their cause. Talk about a meaningful gift!
Price: S$15
Website: https://catwelfare.store/
7. For friends who are now into mechanical keyboards because WFH – Metal Directional Arrows Keycaps by Mecha
2020 and 2021 will forever be known as the 2 years a substantial chunk of the workforce was confined to working from home instead of the office. With working from home means sales of working peripherals such as computer desks, monitors, keyboards, and mice shot through the roof like never before.
These metal directional arrows keycaps sold by Mecha make for an interesting gift to give to that friend who has plonked down money on a brand new mechanical keyboard. The keycaps on most mechanical keyboards are removable, interchangeable and being able to change the looks of the keyboard every now and then can help to refresh the look of their working space.
Image credit: Mecha
Image credit: Mecha
Price: S$25
Website: https://mecha.store/collections/keycaps/products/metal-directional-arrows-keycaps
8. For friends whose pillows smell funky from sleeping in too much - Aromatic Spray by FLO
Create an instant mood lift with a spray of the FLO Aromatic Spray that is made with 100% pure essential oils. Spray once onto the pillow, bedsheet, curtain, carpet or fabric sofa and let the sedative and soothing qualities of the essential oils bring you into a state of zen. The natural aroma can last from 30 to 60 minutes. Perfect for use the lunch break if your friend is working from home.
Image credit: FLO
Price: S$29.90
Website: https://floaroma.sg/products/aromatic-spray-goodnight?variant=39723108499492
9. For when you are buying gifts for kids - Kids Rewritable In The Garden Flashcards + Drawstring Pouch by Mori
Buying a gift for a kid might not sound like the hardest thing to do, but if you are looking for a meaningful gift then it might take some time and effort. Mori's In The Garden Flashcards help start kids on learning and exploring the garden. Kids are also encouraged to practise their writing on these cards. Each set comes with a drawstring pouch of choice, eye-catching images, tracing words, activities for both the parent and the kid as well as lifecycles and fun facts.
Image credit: Mori
Price: S$26
Website: https://moriofficial.com/collections/gifts-for-kids/products/kids-in-the-garden-flashcards-drawstring-pouch
10. For friends who are into making fashion statements - Louie Card Wallet by Sosu
Sosu is founded by two Singaporeans connected through their passion for travels. Through their site, they aim to create windows of opportunities for employment and skills upgrading among the less fortunate. Their items are sourced from social enterprises in various Southeast Asian countries, with 70% of the revenue going back to their social enterprise partners.
The Louie card wallet is slim, modern and functional. Made of genuine leather with local handwoven fabric, no two pieces are identical and it is ideal for those who are into making fashion statements.
Image credit: sosu
Image credit: sosu
Price: S$18
Website: https://www.shopsosu.co/product-page/copy-of-nautical
This is the season to be jolly, but how about jolly without the folly? With these 10 gift ideas that cost below S$35 each, gifting unique gifts need not necessarily be a pocket-burning experience anymore. Some of the gift ideas will even see certain portions of the proceeds going towards charitable organisations, so you get to do a good deed while indulging in the festivities at the same time!
There is also a wide range of other gift ideas such as fashion apparels, lifestyle wearables and cosmetics on meREWARDS. Check it out for more amazing gift ideas!