With leisure travel slowly picking up, Singapore has confirmed to relaunch the travel bubble with Hong Kong on 26 May. If you're hankering for a wanderlust escapade after months of being cooped up, this is your chance to dust off the passport and visit this glamourous city rich with culture, heritage and shopping. Experience this city in a new light and dine at the best restaurants, explore must-see attractions and discover shopping districts when in Hong Kong.

Food
1. Cheung Heung Restaurant
You can't leave Hong Kong without dining at Cheung Heung Restaurant – this old-school and quintessential cha chaan tengs (a type of restaurant in Hong Kong) will transport you back to the 60s with its nostalgic interior. Situated in trendy Kennedy Town, they serve delectable Cantonese pastries perfect for an evening snack that goes well with a cup of hot milk tea.

Address: 107 Belcher's St, Kennedy Town, Hong Kong
Nearest MTR: Kennedy Town
Opening hours: Daily 6am – 5.30pm
2. Celestial Court Chinese Restaurant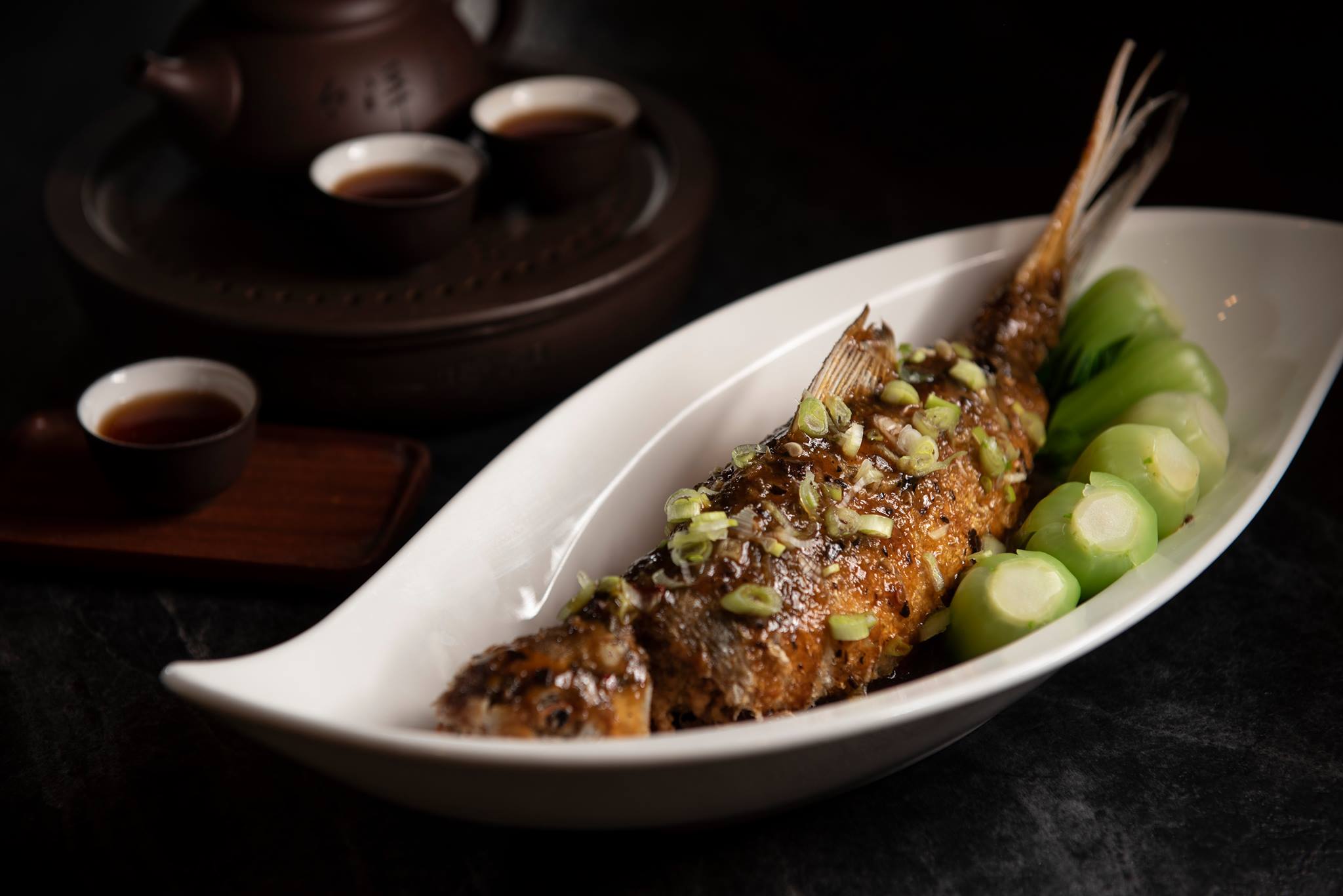 Source: Celestial Court Hong Kong
Source: Celestial Court Hong Kong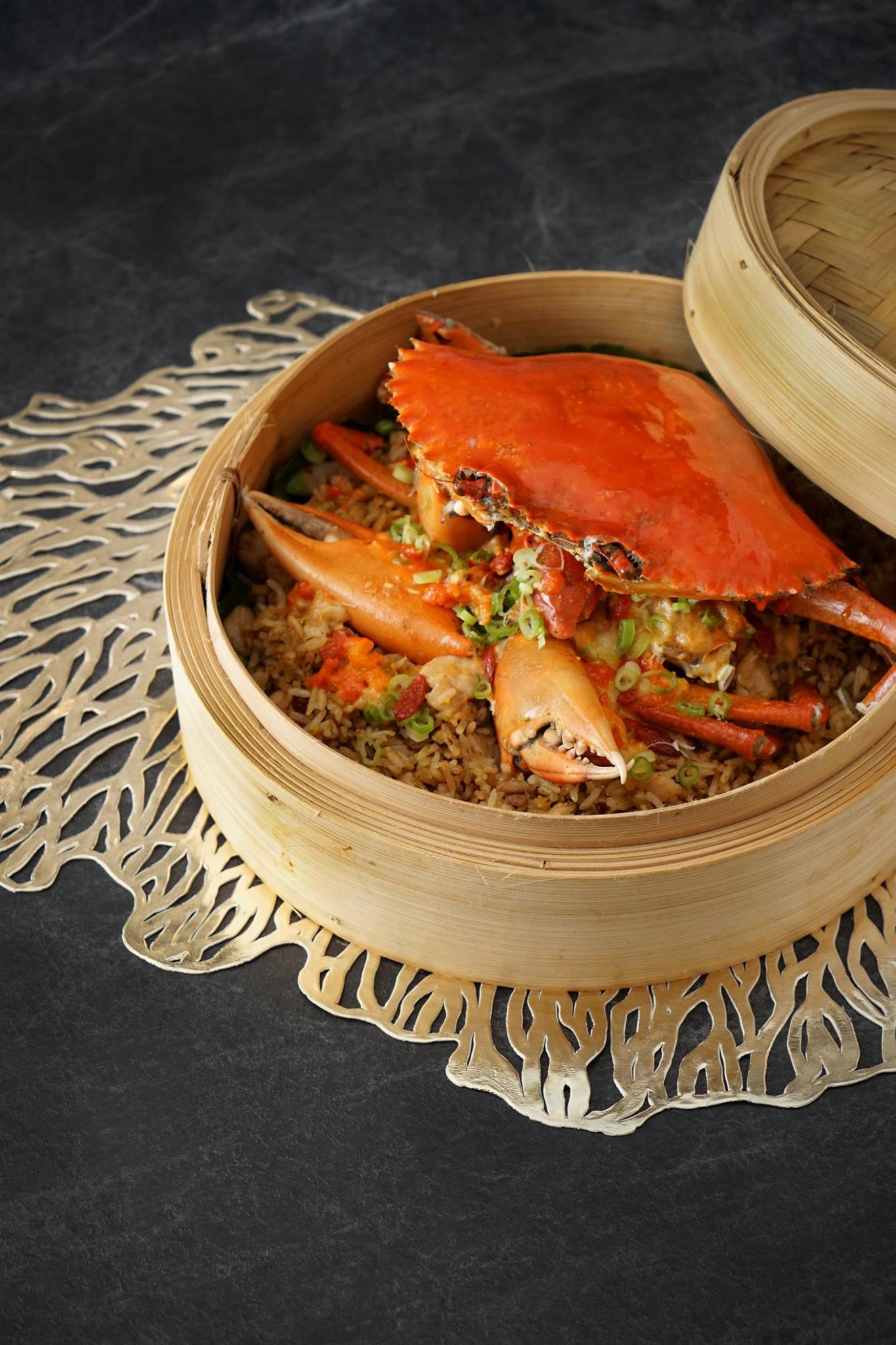 Source: Celestial Court Hong Kong
With its tastefully decorated interior and exquisite dim sum selections, Celestial Court is one of Hong Kong's favourite dim sum restaurants. Its traditional interior exudes a charming vibe which adds to the overall dining experience. Their dim sum dishes are works of art with modern touches to the traditional Hong Kong staple. The gastronomical food has even earned them a spot in the #100TopTables2009 by South China Morning Post.

Address: Sheraton Hong Kong Hotel and Towers, 20 Nathan Rd, Tsim Sha Tsui, Hong Kong
Nearest MTR: East Tsim Sha Tsui MTR Station
Opening hours: Mon to Sat 11am – 3pm & 6pm – 11pm, Sun 10.30am – 3pm & 6pm – 11pm
3. Until Coffee Hong Kong
Source: Until Coffee
Source: Until Coffee
A minimalist's dream café, Until Coffee, boasts an off-white interior that screams for an Instagram-worthy shot at every corner. Features a transparent menu, perk your morning with a cup of freshly brewed coffee which they import regionally and globally. They also have bite-sized cakes up for grabs for you to indulge.
Address: G/F, On Tin Centre, 1 Sheung Hei Street, San Po Kong, Kowloon, Hong Kong
Nearest MTR: Diamond Hill MTR
Opening hours: 9am – 6pm Weekdays and 10am – 6pm Weekend & Public Holiday
4. Australia Dairy Company
No one in Hong Kong does their eggs better than Australia Dairy Company. The snaking long queue (at any time of the day) is a testament to their moist and fluffy scrambled eggs that many locals and tourists come here for. Order their signature breakfast set which comes with glorious scrambled eggs, thick warm buttery toast, a plate of macaroni topped with char siu in hearty chicken broth. The restaurant is known for fast turn-around, eat fast or be reprimanded by the staff in Cantonese – an eye-opening dining experience at this cha chaan teng café.
Address: 47 Parkes St, Jordan, Hong Kong
Nearest MTR: Jordan MTR Station
Opening hours: Daily 7.30am – 11pm, closed on Thurs
Shopping
5. Harbour City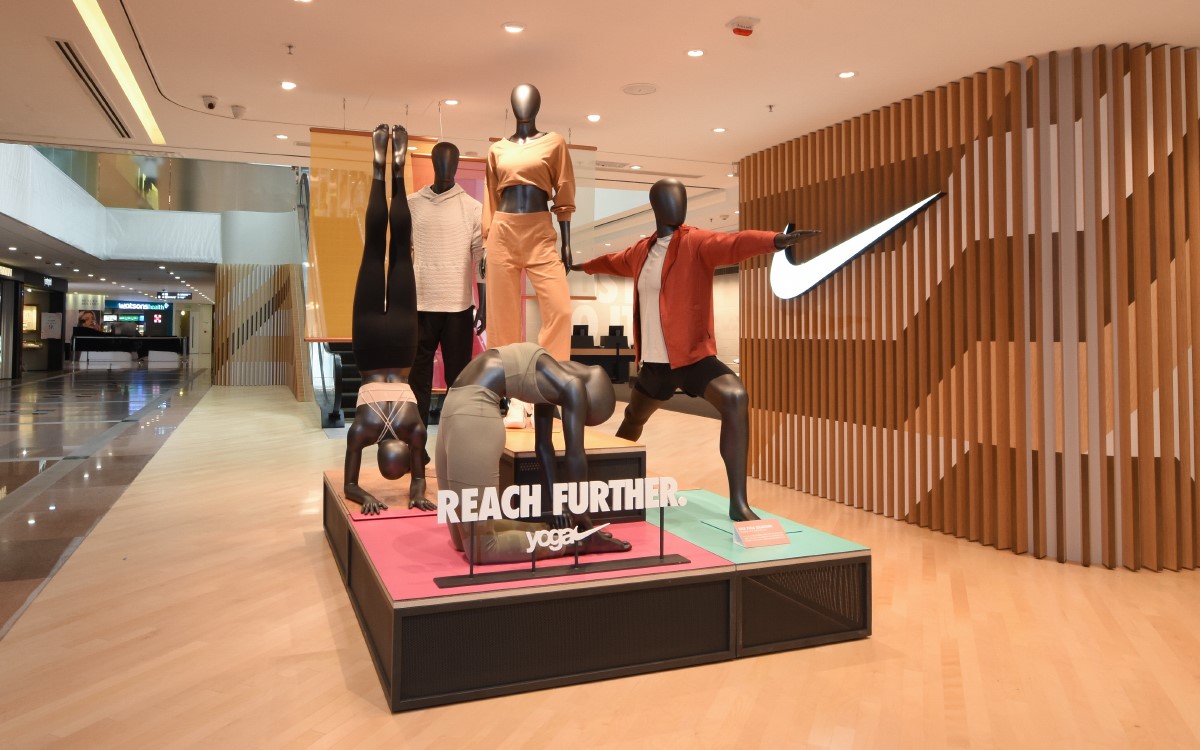 A must-visit destination Harbour City is one of the largest shopping malls in Hong Kong, facing the magnificent Victoria Harbour. Drop by here for shopping, entertainment and all things luxury – shop till you drop at over 450 stores and dine at more than 70 dining outlets. After hours of shopping, visit the Ocean Terminal Deck for a picturesque view of the bay. Come during sunset, to witness the pink-hued skies setting into the horizon.
Address: 7 Canton Rd, Tsim Sha Tsui, Hong Kong
Nearest MTR: Tsim Sha Tsui MTR Station
6. Granville Road
One of the lesser-known shopping spots in Hong Kong, Granville Road is a short 2-minute walk from Tsim Sha Tsui MTR Station. Here, you'll find numerous trendy yet affordable fashion boutique stores with products from Taiwan, Japan and Korea. Drop by The ONE, a 23-storey shopping mall with over 130 shops including local and global brands such as Style Nanda, Adidas and Nike.
Address: -
Nearest MTR: Tsim Sha Tsui MTR Station
7. Temple Street Night Market
As the sun sets, head to Temple Street Night Market for a bustling local shopping experience. Put your bargaining skills to the test – from souvenirs, electronics to even novelty t-shirts, you'll find everything at this lively market. Besides shopping, you can also sate your taste buds at the various food stands, have your future read by a fortune-teller or karaoke the night away till the break of dawn.
Address: -
Nearest MTR: Jordan MTR Station
8. Cat Street
No, there aren't cats sold at Cat Street. Instead, you'll find rows of shops selling vintage items of classic movie posters, kitsch art collectables, China potteries and even mini Mao statues. The perfect spot for antique hunters, don't be afraid to dig around and ask the shop owners if you're looking for anything specific. As the saying goes, "One man's trash, is another man's treasure".
Address: Upper Lascar Row, Sheung Wan, Hong Kong
Nearest MTR: Sheung Wan MTR Station
Adventure
9. Hong Kong Disneyland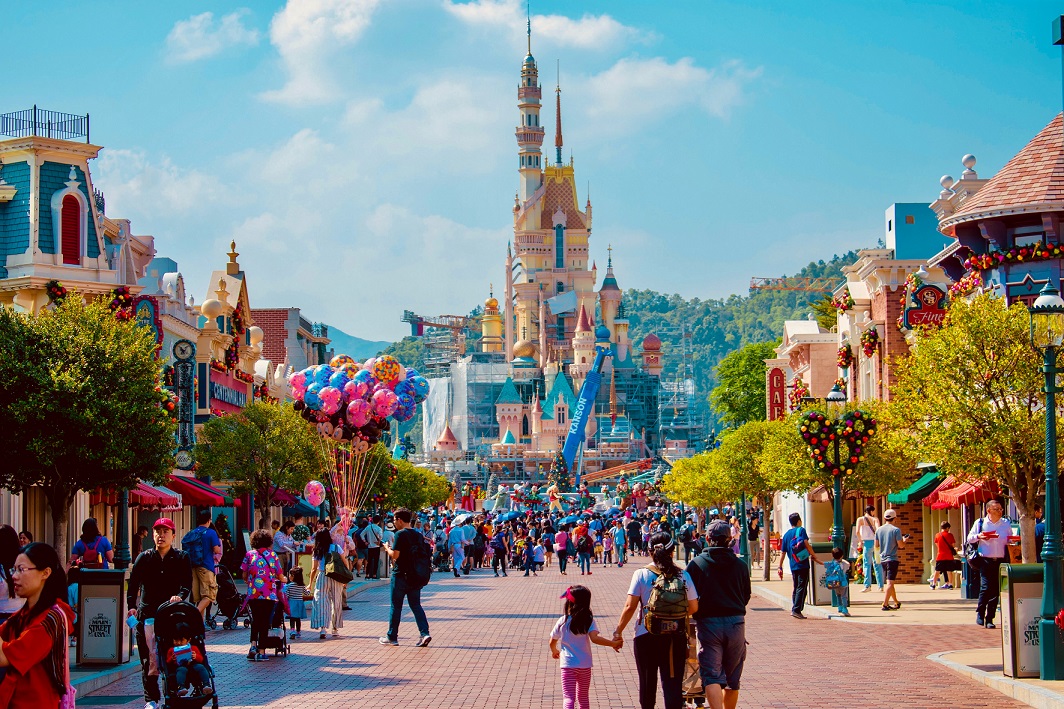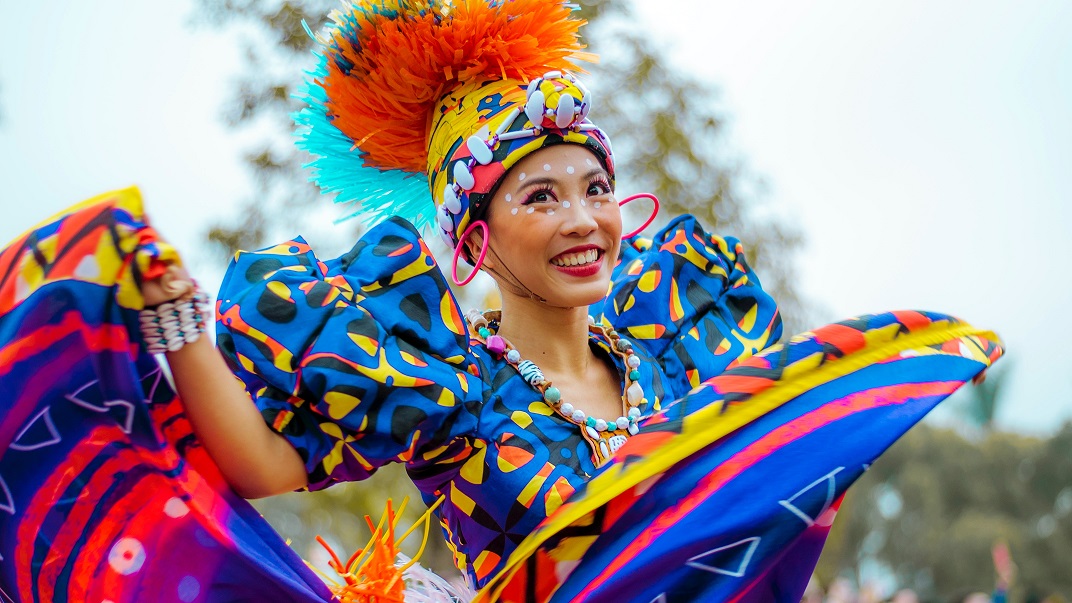 Hong Kong Disneyland needs no introduction because it's the happiest place on Earth! Divided into seven worlds such as Toy Story Land, Fantasy Land and Adventureland, ride their thrill-seeking adventure rides such as Iron Man Experience and Hyperspace Mountain. For the kids, let them be dazzled with magic from their favourite Disney characters such as Elsa from Frozen, Mickey and Minnie Mouse.
Address: Lantau Island, Hong Kong
Nearest MTR: Disney Resort MTR Station
Grab your tickets at a discounted price from Klook.
10. Ocean Park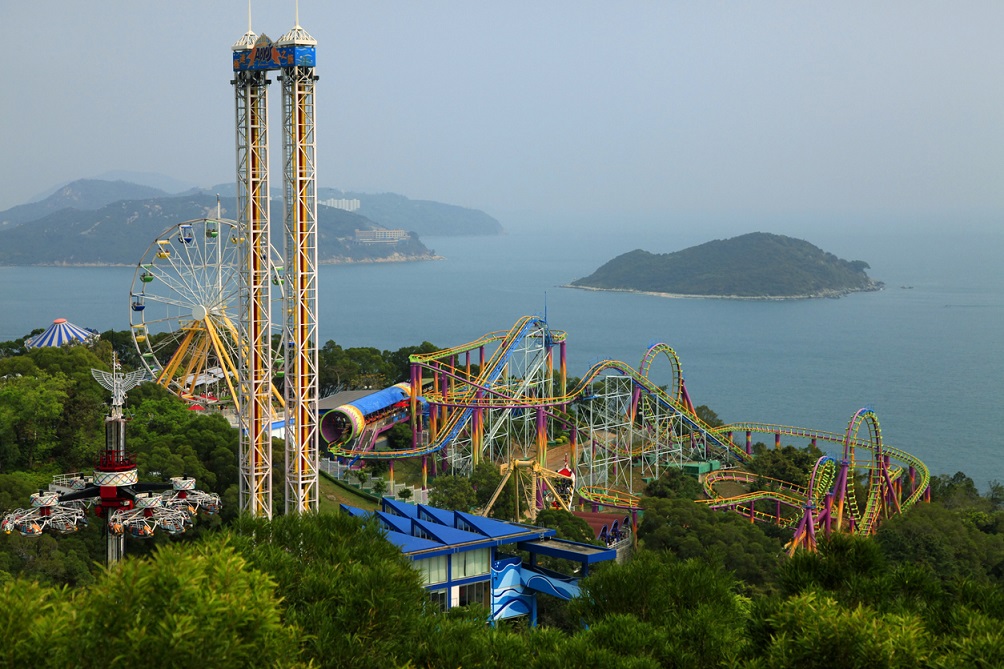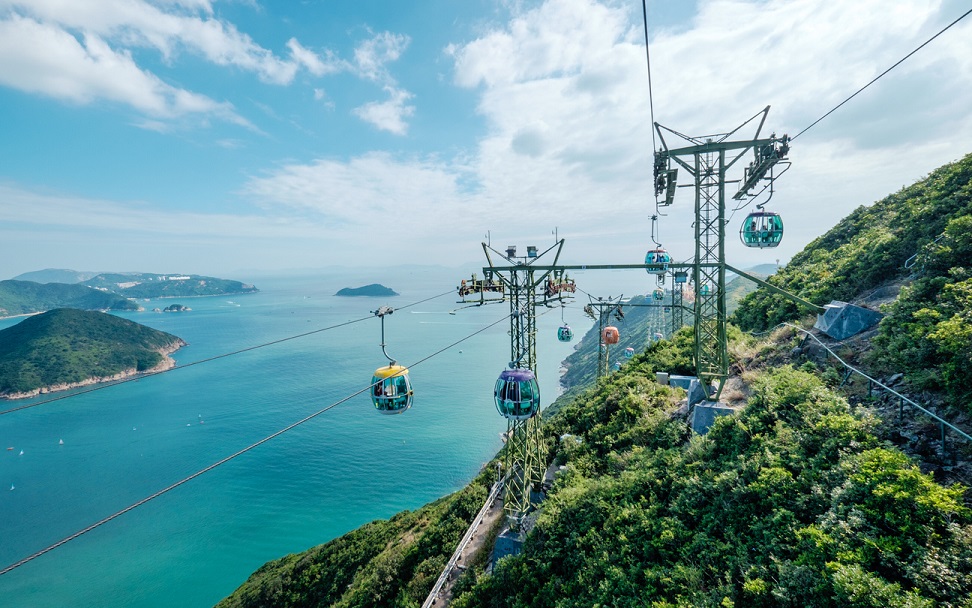 Feel the wind in your hair and get your adrenaline pumping with theme park rides at Ocean Park! This amusement park is the city's original marine theme park which also features animal habitats, from aquatic to land-based. Thrill-seekers should hop aboard the Hair Raiser rollercoaster which will hang you mercilessly, plunge you from great heights and then take you through mindless loops. It is the ultimate rollercoaster ride you must not miss when in Hong Kong. Opt for the cable car ride up to Ocean Park for a spectacular view!
Address: Aberdeen, Hong Kong
Nearest MTR: Ocean Park MTR
Buy your tickets at bundled pricing with Klook.
11. Hiking at Dragon's Back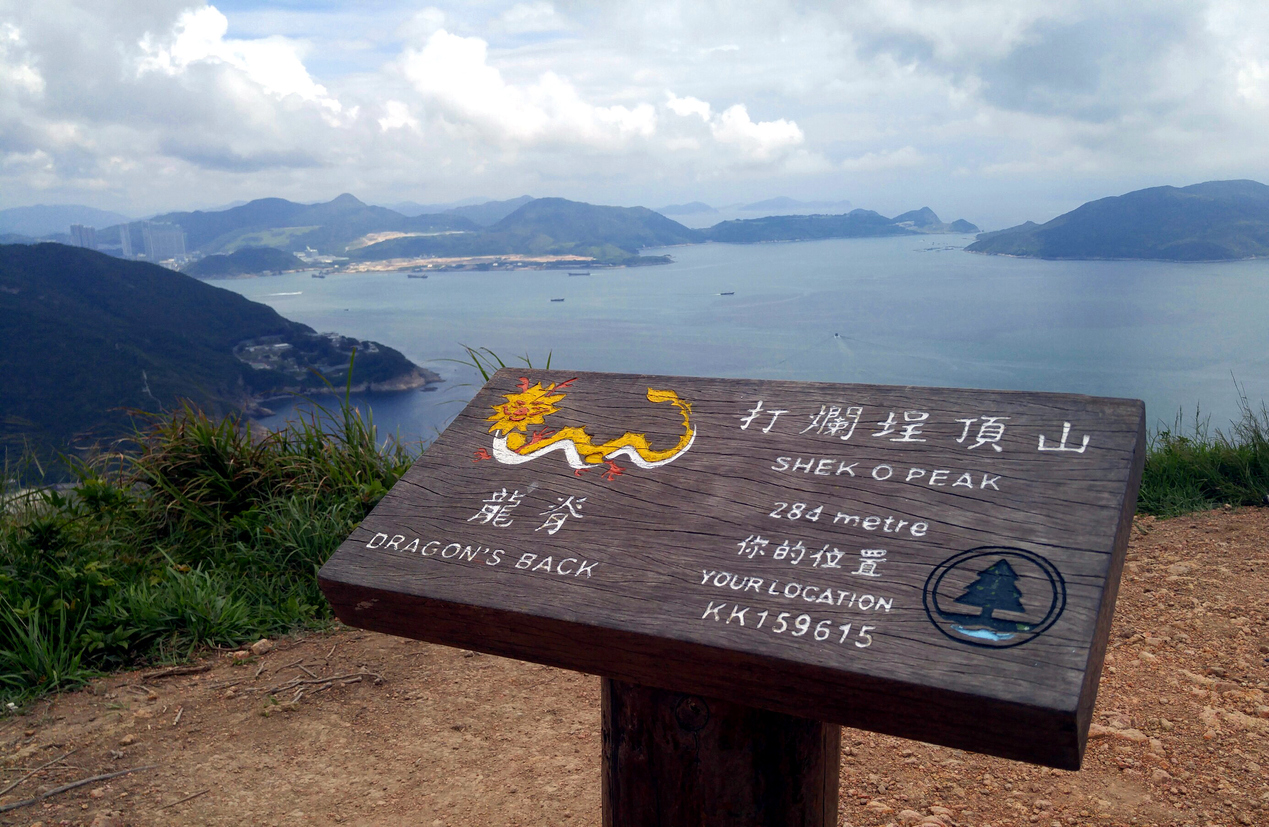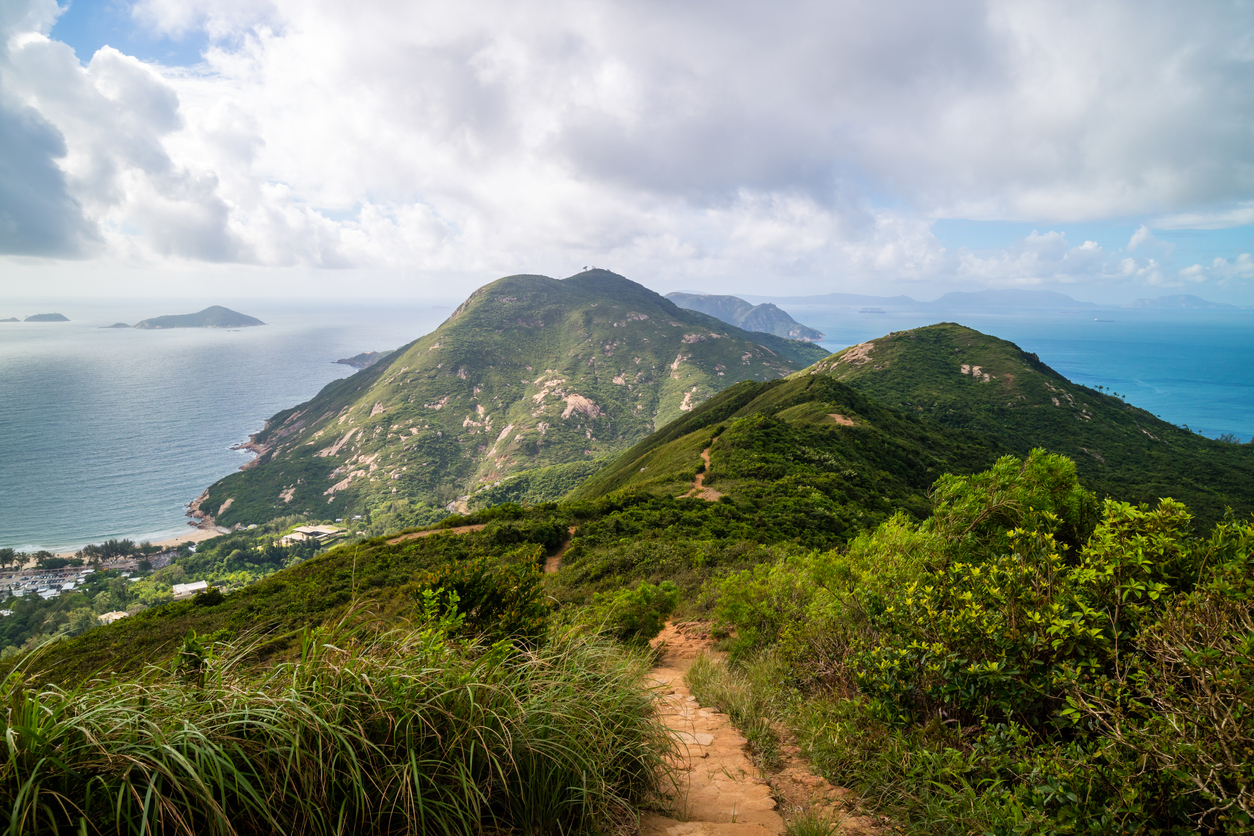 For a panoramic view of Hong Kong, a hike at Dragon's Back is a must. Be rewarded by the postcard-perfect views of the mountains, sun, sea and islands. With an average hike of 3 hours, traverse through moderate terrains with pit stops at Shek O Peninsula Viewing Point, Dragon's Back and Pottinger Gap, then ending at Big Wave Bay Beach for a dip.
Address: -
Nearest MTR: Shau Kei Wan MTR
Sightseeing
12. Tian Tian Buddha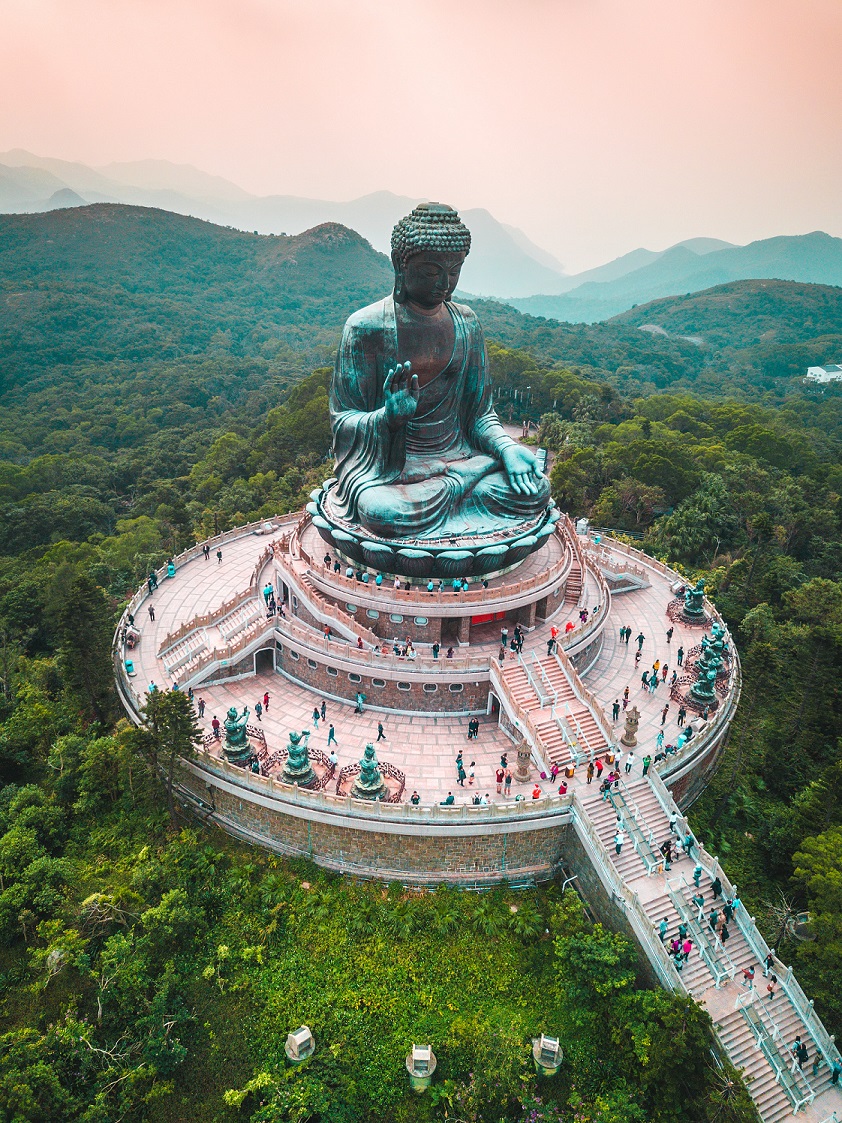 Source: Unsplash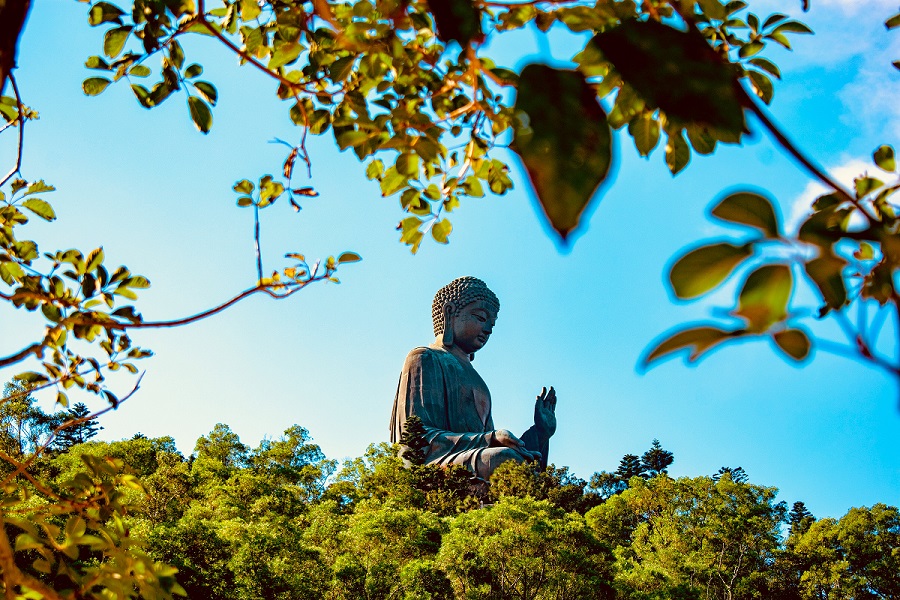 Source: Unsplash
Commonly known as the Big Buddha, Tian Tian Buddha is an attraction that sees flocks of tourist daily. It is the largest outdoor seated Buddha in the world and the majestic sight is truly breathtaking. We recommend taking the Ngong Ping 360 cable car for a complete experience and witness a panoramic view of Lantau Island, Ngong Ping Plateau and Hong Kong International Airport. If you're daring enough opt for the Crystal Cabin that comes with a glass bottom to see the view right underneath your feet.
Address: Po Lin Monastery, Ngong Ping Rd, Lantau Island, Hong Kong
Nearest MTR: Tung Chung MTR Station
13. Lamma Island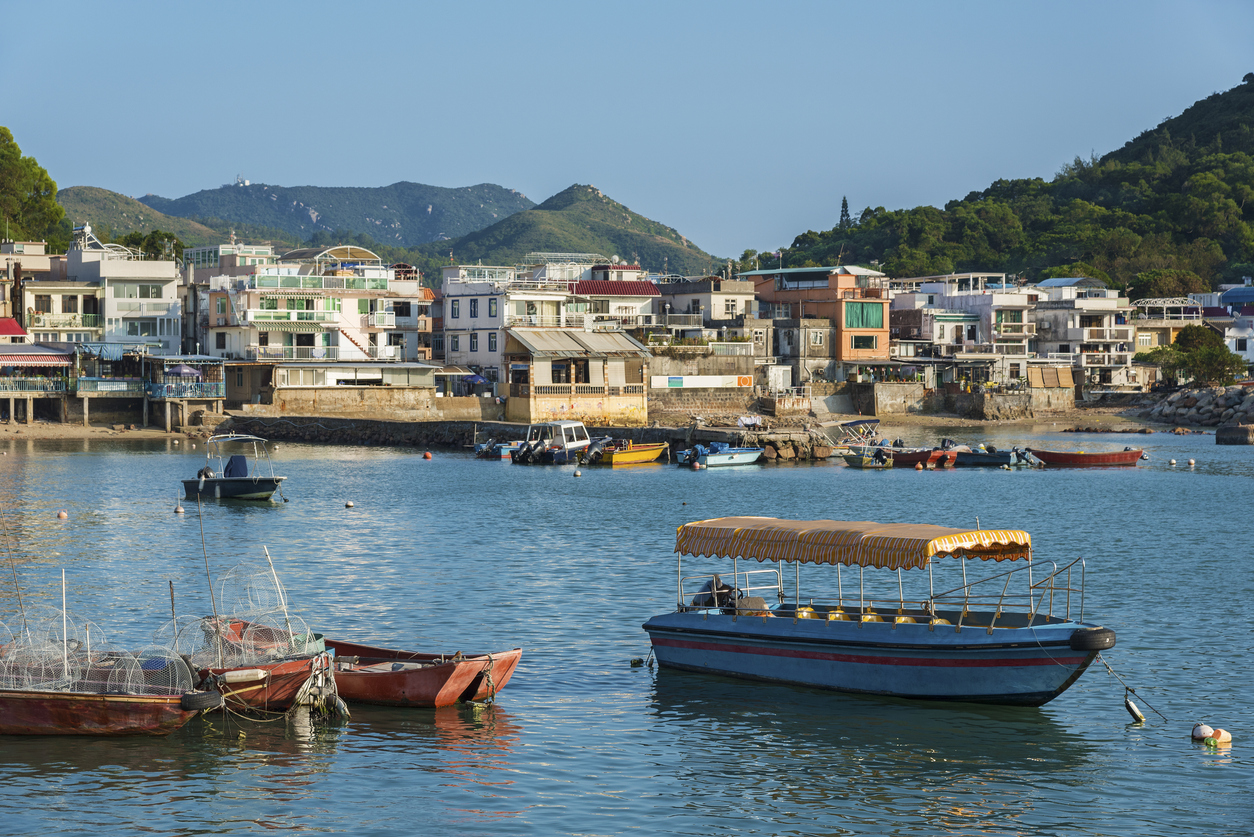 Escape the hustle and bustle of the city to a serene Lamma Island. A complete opposite setting to the towering skyscrapers in the mainland, this idyllic island is famous for its fresh seafood and relaxed atmosphere – almost like a trip to the past. Hop onto a ferry from Aberdeen or Central, Lamma Island, Hong Kong's third-largest island and a hot spot amongst locals and tourists alike. We recommend spending a whole day here to fully bask in all its glory. Use a map if you're lost or simply ask the friendly locals for assistance.
Address: -
Nearest MTR: Take the ferry from Central to Yung Shue Wan/ Sok Kwu Wan or from Aberdeen to Yung Shue Wan
Book a Foodcation at Lamma Island with Klook.
14. Ride the Star Ferry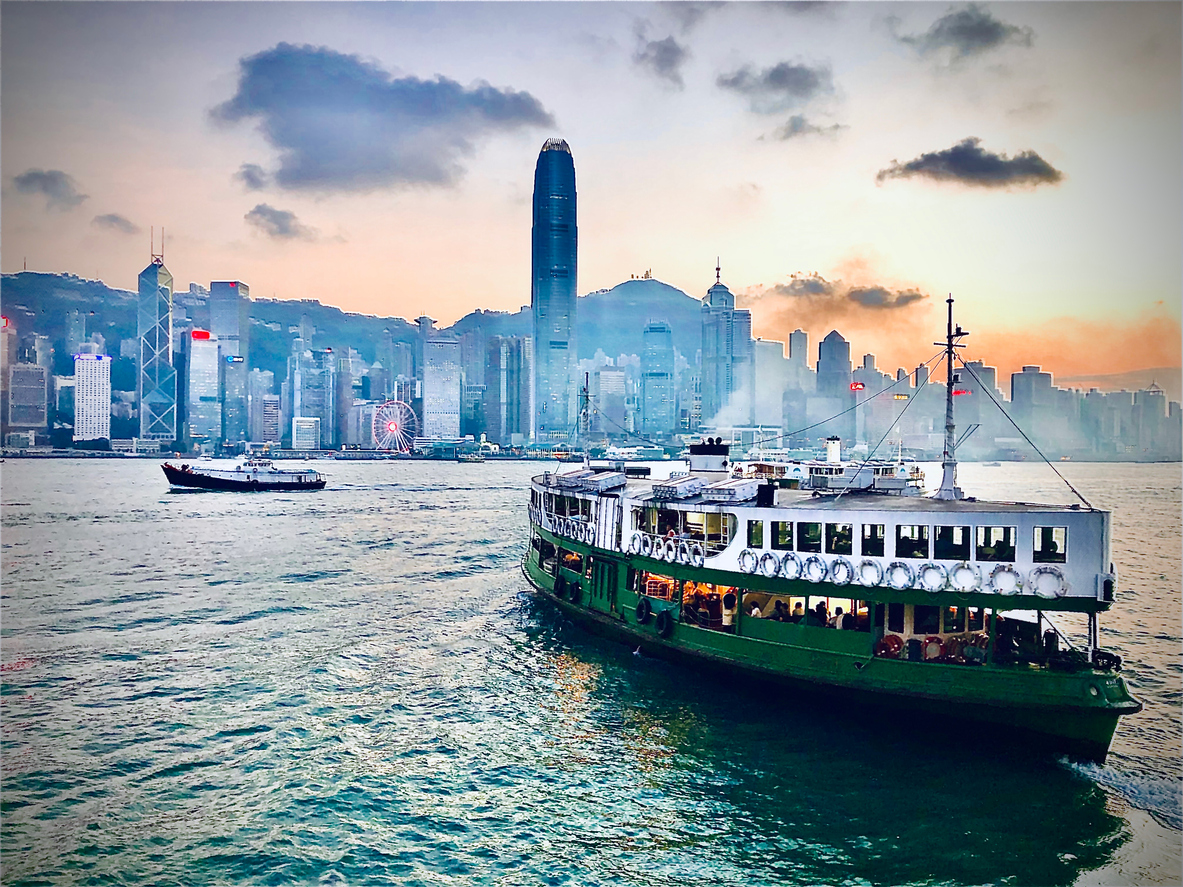 For a spectacular view of Hong Kong, all aboard the Star Ferry! It is one of the cheapest and the best way of transportation for locals between Kowloon and Hong Kong island. Whip out your phones and get ready for that perfect Instagram shot of the city's skyline along Victoria Harbour. Here's a tip – take the ferry during sunset or 8pm to catch the A Symphony of Lights performance (a light and sound show).
Address: -
Nearest MTR: Tsim Sha Tsui MTR Station
For successful cashback tracking, sign in to meREWARDS and click 'Buy Now' in brands' pages. For more information on cashback, read here.