If there's one thing we love about the Chinese New Year celebration, it's definitely the number of snacks and treats we get to indulge on. While this year may feel different due to tighter COVID-19 restrictions for home visiting, it's these snacks that'll continue to keep us closer to each other. With so many options available, it can be overwhelming to decide which ones to buy, so we've narrowed down a list of the best 6 snacks that are worth trying this year.

1. Lunar Nut Mix Gift Box by Amazin' Graze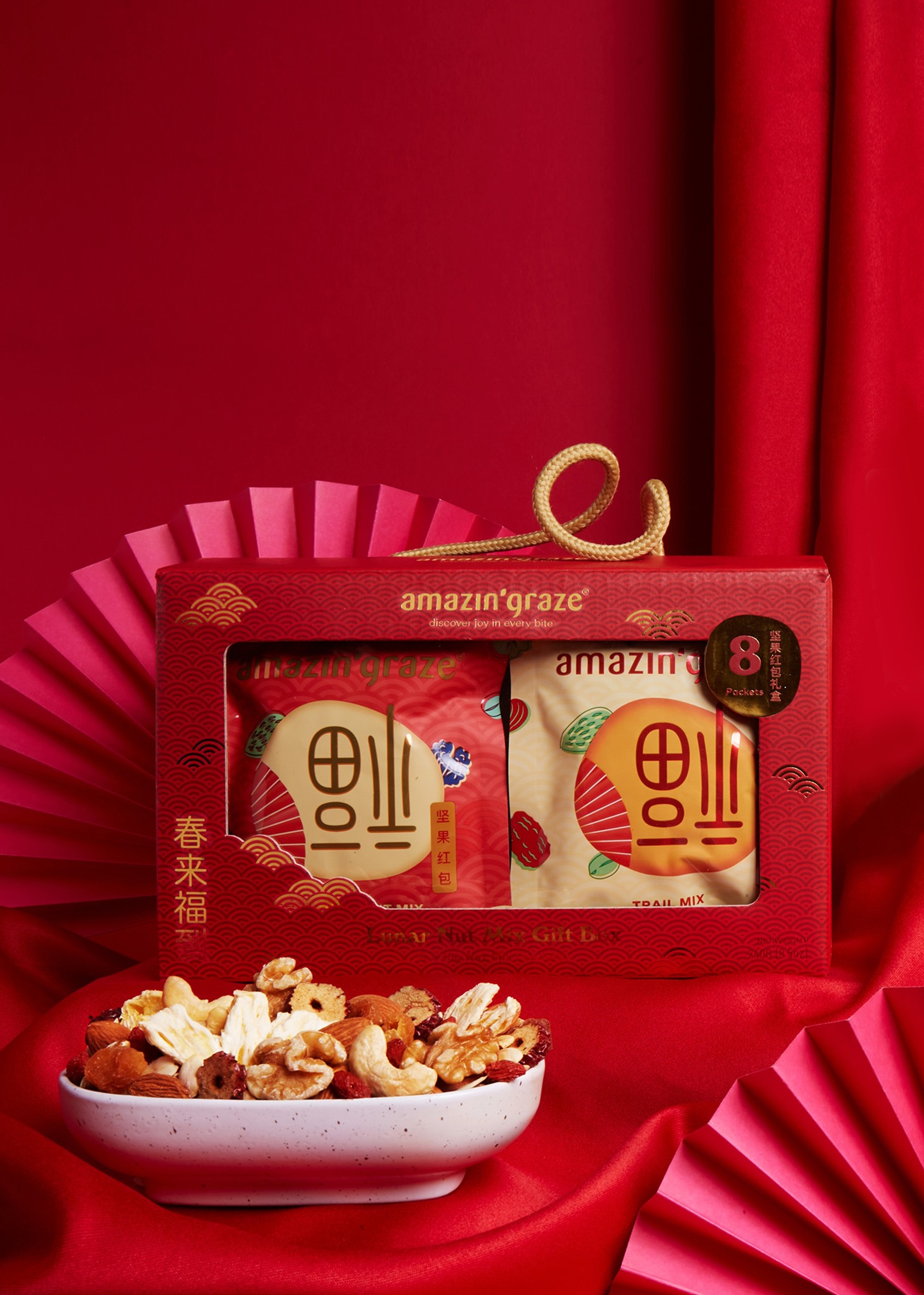 Source: Amazin' Graze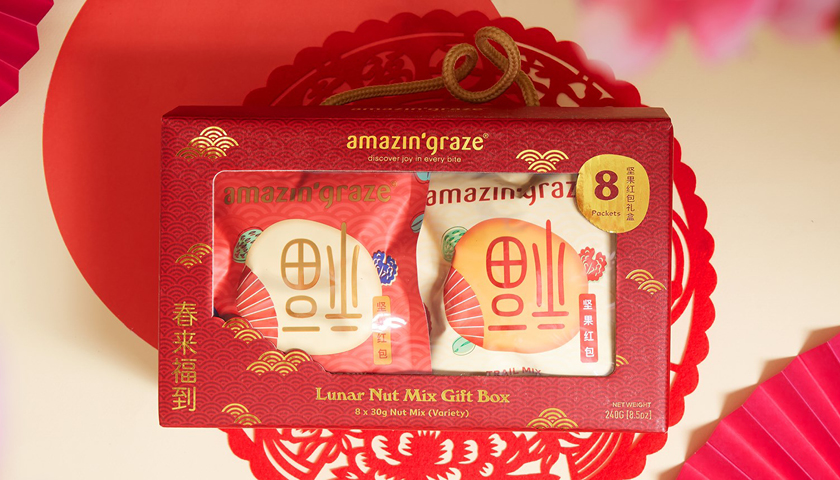 Source: Amazin' Graze
For only $16.80, Amazin' Graze Lunar Nut Mix Gift Box features 8 packets (30g each) of delicious treats. In the box, you'll get 8 delectable flavours from Pandan Coconut, Sweet Chilli, Zesty Maple and many more. All their best-sellers and a limited-edition flavour, The Golden Prosperity Trail Mix, so fastest fingers first! Be sure to also check out their Lunar Prosperity ($88) and Auspicious ($58) Bundle too which are just as delicious.

Shop now here for $16.80 per box.

2. CNY De Classico by AMICI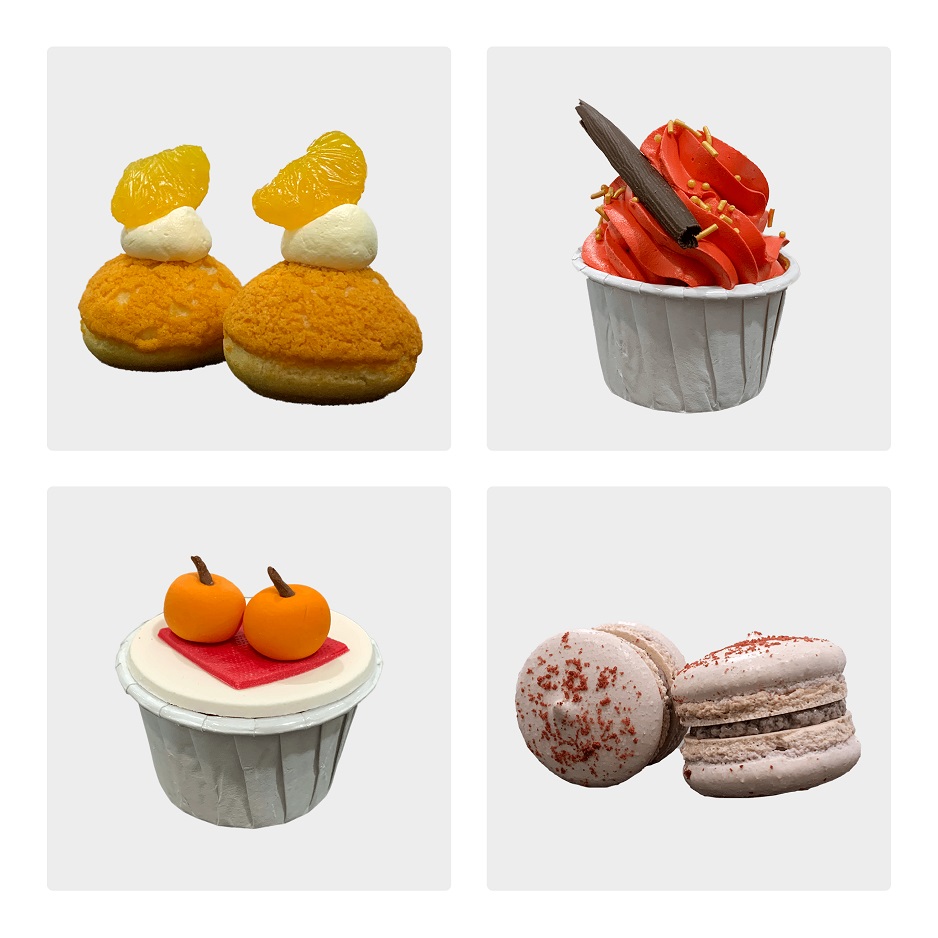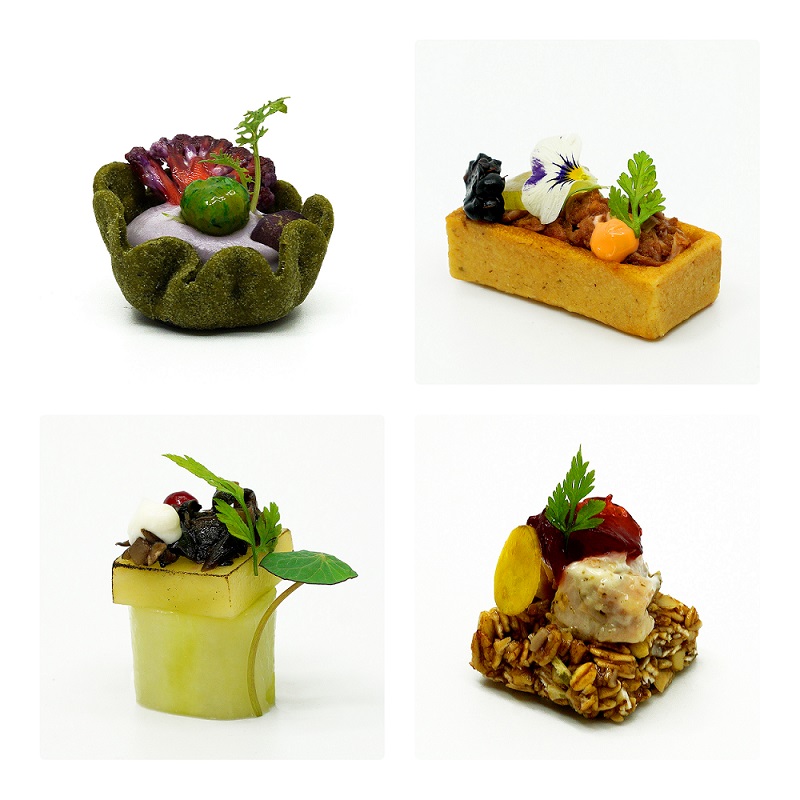 Source: AMICI
Impress your guests this year with the mouthwatering De Classico Set of 40 Fortune Bites by AMICI! Whet your palate with both savoury and sweet treats that'll leave you wanting more. An ultimate gastronomical treat anyone will enjoy, sate your appetite with the following:

Savoury:
• Purple Cauliflower Tart (Vegetarian-friendly): ricotta, candied pistachio and savoury shell
• Confit of Pulled Shortribs: carrots, mustard coulis and green grape
• Prawn Tartar in Peach Compressed Kyuri: lemon hollandaise and herb polenta
• Kohlrabi Chicken Salad Oat Bar: chia seed, granola, macerate cranberries

Sweet:
• Mandarin Orange Crispy Choux: choux pastry with chantilly lemon cream and mandarin orange
• Chocolate Strawberry Cupcakes: a chocolate moist cake with ganache and raspberry filling
• Raspberry Panna Cotta: vanilla panna cotta with raspberry lemon compote
• Taro Macaron: macaron with taro-flavoured creamy buttercream

Shop now here for $188.

3. CNY Cookies by AMICI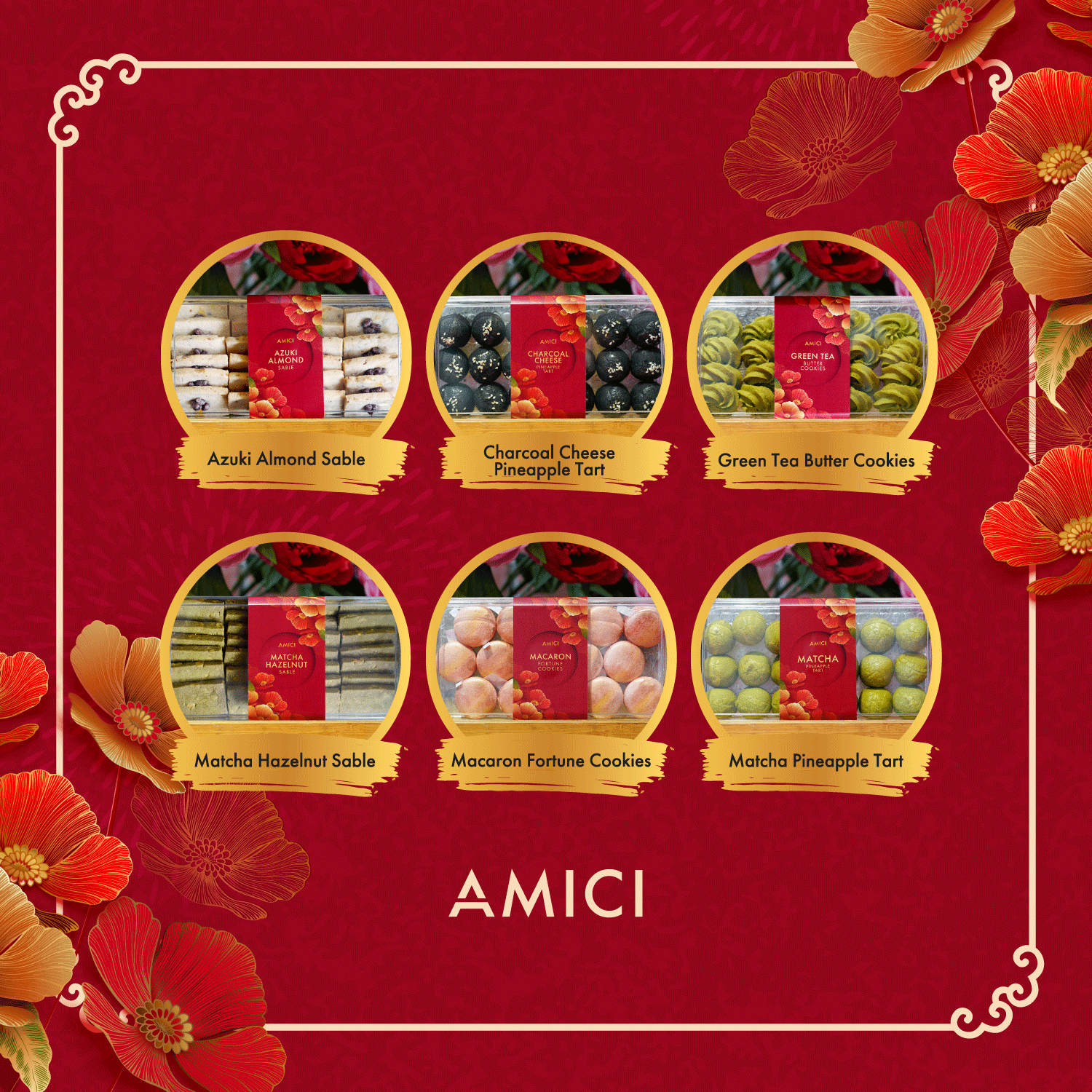 Source: AMICI
If your family and friends (or just you perhaps) love sweet treats, AMICI's CNY Cookies are here for you. For just $18.80 per box, treat your loved ones to cookies and tarts they'll love. Pick your favourites from:

• Azuki Almond Sable (250g)
• Charcoal Cheese Pineapple Tart (250g)
• Green Tea Butter Cookies (200g)
• Macaron Fortune Cookies (200g)
• Matcha Hazelnut Sable (250g)
• Matcha Pineapple Tart (250g)

Shop now here for $18.80 per box of 200-250gm.

4. Shi Le Po Potato Chips and Fish Skin at The Cocoa Trees
Highly flavourful and addictive, Shi Le Po Potato Chips comes in many flavours from mala to all-time favourite salted egg. These chips are made proudly in Singapore with no added preservatives, so you don't have to worry about guilty eating. Be sure to check out other yummy snacks available at The Cocoa Trees.

Shop now here for 2 pcs from $8 - $10, and get 5% OFF sitewide.

5. Mdm Ling Bakery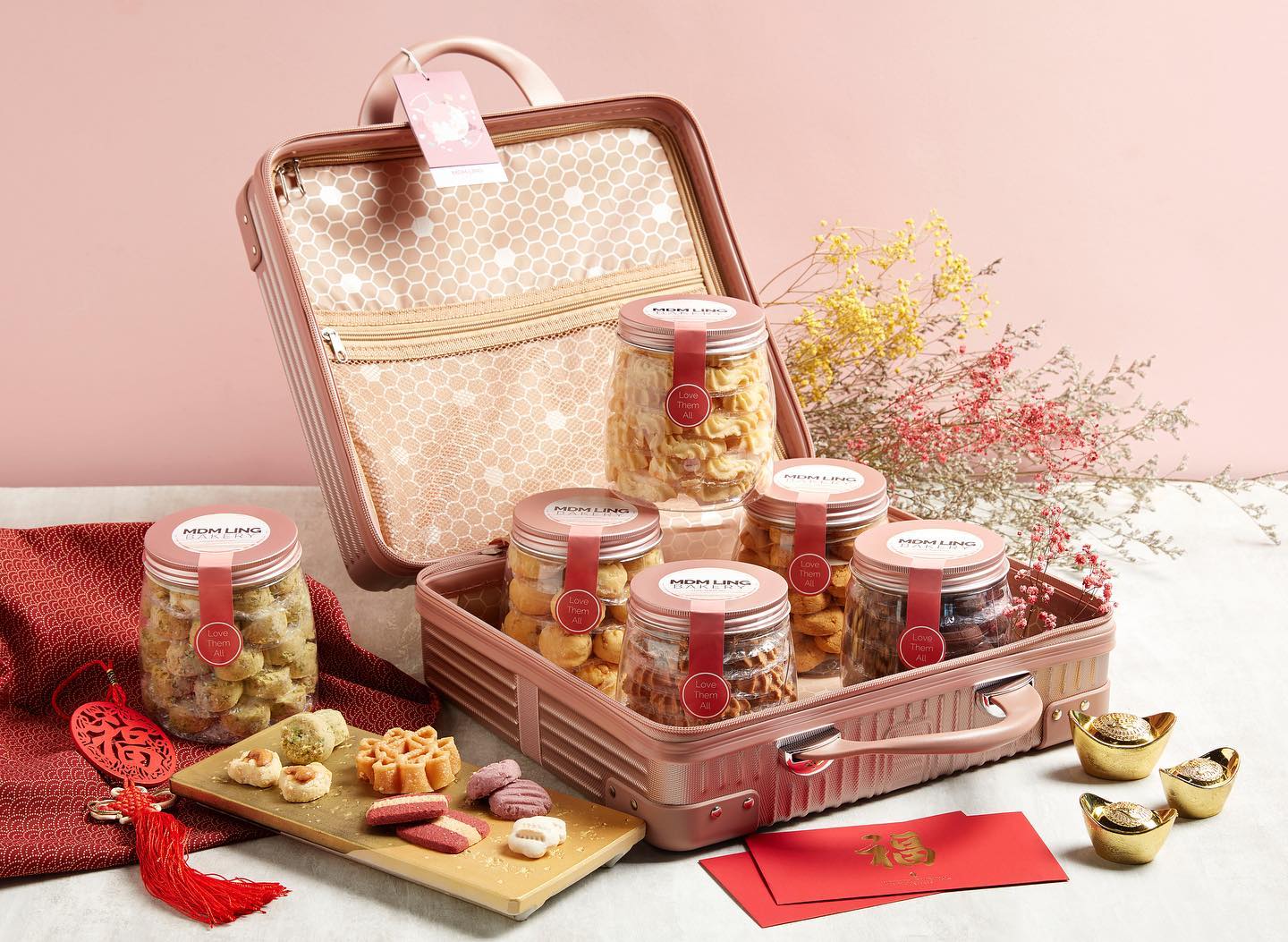 One of the best-selling CNY snacks for more than 25 years, Mdm Ling Bakery's treats include Cranberry Pineapple Balls to Kopi Siew Dai Cookies and their signature Premium Pineapple Ball ($8.90 - $18.80). Buttery tart with the right amount of pineapple filling, a piece is never enough! Pop by Takashimaya Booth at Basement 1 from now till 10 Feb to grab your hands on these elusive snacks.

Shop now here from $8.90 to $18.80.

6. KELE Pineapple Tarts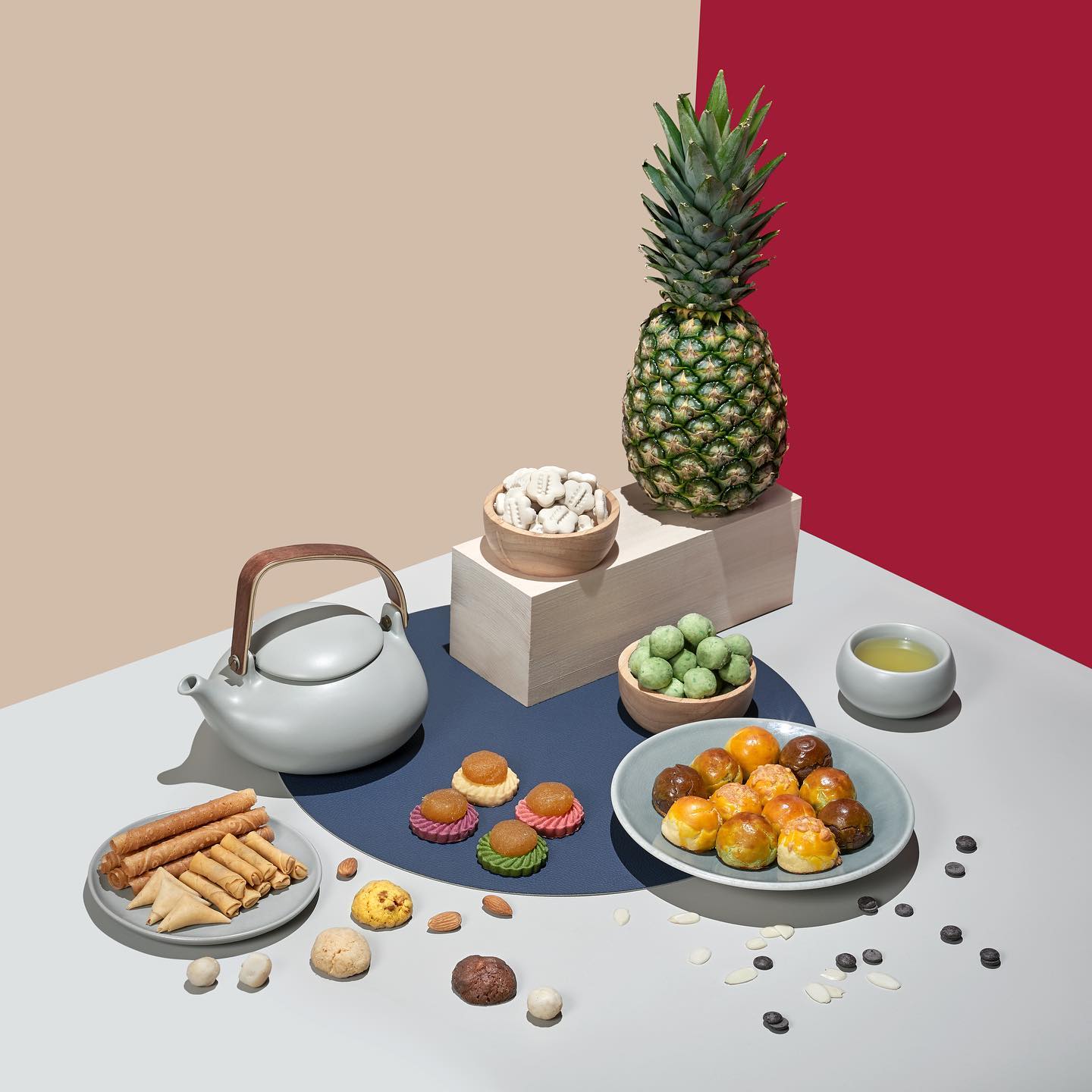 Source: KELE Pineapple Tarts
Source: KELE Pineapple Tarts
You can't celebrate Lunar New Year without indulging in sinful pineapple tarts. One of the most well-known CNY snack, KELE's Pineapple Tarts are voted one of the best in Singapore. Opt between opened top or ball, this traditionally made snack is a family recipe and has the perfect pineapple-to-tart-ratio. Its crumbly and milky pastry complements the pineapple filling beautifully.

Shop now here from $29.80 per tin (approx. 30 tarts at 700g).

For successful cashback tracking, sign in to meREWARDS and click 'Buy Now' in brands' pages. For more information on cashback, read here.