Picture this, you signed up for a new gym membership at the start of the year, and have been there for a whopping 3 sessions. Your motivation starts to diminish and evaporate as soon as you hit your first real roadblock. Sounds familiar? We've all been there at some point.

All of us when stumbling onto our first obstacle.
Here are 3 important tips to help you get started with a new fitness routine and more importantly, to stick to it!
Step One: Have a Plan
''Failure to plan is planning to fail"
Run through the checklist below and start to plan out the structure of your training routine.

Unvealing the battle plan
1. Write out your training goals, be clear and specific, starting with the long term goal and then the short term.
2. Establish how much time you can realistically set aside for training, number of days a week, and how long for each session. Be specific, don't aim for a large number of sessions right away but rather a number that you can consistently hit week in and week out, you can always increase session duration and frequency later on.
3. Consider if your goals require weights or other specialized equipment at a gym, or can bodyweight training get you what you need.
4. Now that you have a basic training schedule logged in your calendar with a clear goal to shoot for, you have set yourself up with a much higher chance to stay consistent. Get started!
5. If you do not have sufficient knowledge in training, it is better to seek out a good coach to guide you.
Step Two: Start Small
"The bigger the base, the higher the peak''

Only hard work will get you to the top
Whatever your answers were in step one, begin with baby steps, starting with shorter and less intense bouts of training, the objective here being to build a habit of consistent training that you can adhere to in the long run. You want training and exercise to be as routine to you as waking up and brushing your teeth.
Stick to your newfound routine until it gets really easy, that's when you add something, you can pick from increasing intensity, increasing duration, or adding a session in the week. Once you've added something, stick to it once again until its really solidified as part of your routine.
You are playing the long game, anyone can train for 3 months or 6 months or even 1 year, but real physical change to your physique and lifestyle will require years of consistent training, this is the hard truth.
Step Three: Make Sure You Progress
'Little by little, a little becomes a lot''

Step by step, a little more than the previous
Progressive overload is a key principle to successful training. Your body adapts to the stimulus and stresses you put it through. Without stimulus, adaptation will cease.
Some simple ways to ensure you are progressing: Simply add reps or sets or weight to your routine. Without getting too complicated, try to make sure you are doing a little more today than your session last week, no matter how small. This keeps training focused, fun and challenging. It may not seem like much at first, but when you accumulate months then years of training, it will be extremely motivating to see how far you have come over the course of time.
Consider Personal Training
Do you want to be stronger, healthier and fitter? Wondering if a personal trainer is the answer? Experience has taught us that there are many benefits from hiring a professional personal trainer.
There are thousands of workouts, programmes, and diet plans out there for you to follow, but finding one that is truly effective for your body type and goals is tough. A personal trainer will assess your needs and goals, develop an exercise routine to help you meet your objectives, set new goals for you, and provide nutritional guidance.
Let's not forget working with a trainer will give you the motivation and accountability you need to stay on track and hit your fitness goals.
Trident Personal Training
Located at 77 Kampong Bahru Road, or about 10 minutes' walk from Outram Park MRT Station, Trident Personal Training specialises in creating customised training programmes that push you to achieve your potential. They welcome everyone regardless of age, gender, or the level you are starting at.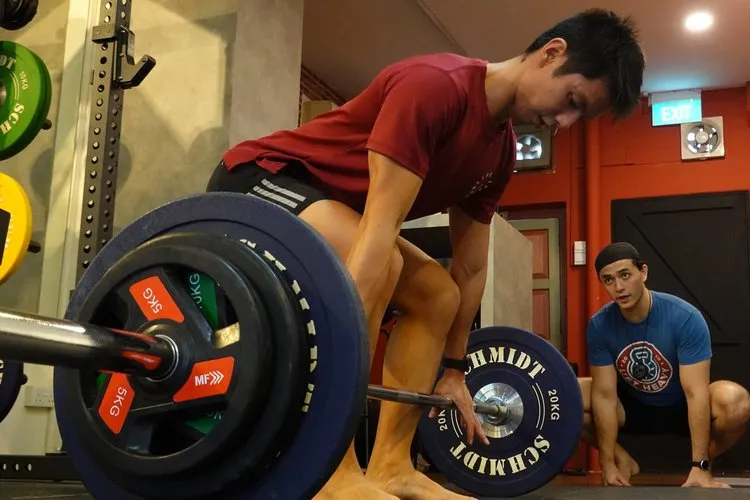 A personal trainer is not just there to make you sweat - they are there to guide you on nutrition, exercise science, human physiology etc.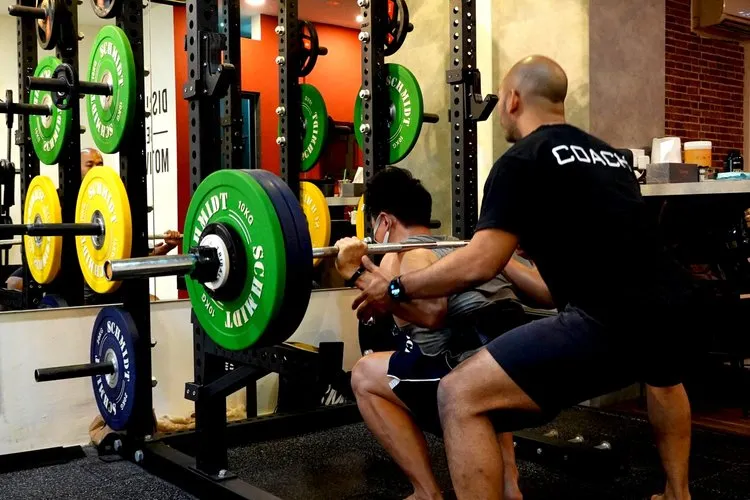 A personal trainer helps with exercise variety
We all want to know what we are getting ourselves into before making that leap of faith. Trident Personal Training provides a free consultation session to find out about your goals and your current fitness level. Hit them up via the form here.
If you like what you see, just remember to use our promo codes here for exclusive rates on their personal training packages!
All the best, train safe, train hard, and see you at the top!
Address: 77 Kampong Bahru Rd, #01-01, Singapore 169376
Opening Hours: Mon - Fri 6am - 10pm, Sat 6am - 6pm. Closed on Sun
Nearest MRT Station: Outram Park Station
Phone: 8700 0375
Website: https://www.traintrident.com/
Email: traintrident@gmail.com
Get up to 20% off personal training sessions at Trident Personal Training here
This post was brought to you by Trident Personal Training. If you are looking for a personal trainer, get in touch with them via email at traintrident@gmail.com for a free consultation and trial lesson!