Valentine's Day is a time to show your loved one how much they mean to you. And what better way to do that than with a thoughtful and romantic gift?
From handmade tokens of affection to extravagant experiences, the options are endless. Whatever you choose, the key to a successful gift is to think about what your loved one would enjoy and what would show them how much you care.
Here are some ideas to kickstart things.
1. Customisable crafts workshop
For an unforgettable Valentine's Day, create memories by bringing your significant other to a customisable craft workshop at Concrete Everything.
In Concrete Everything's Live Workshops, you will be able to create your very own unique customisable crafts, ranging from everyday-use crafts like cup coasters to aesthetically pleasing desk lamps. You and your partner can now own something that no one else in the world possesses!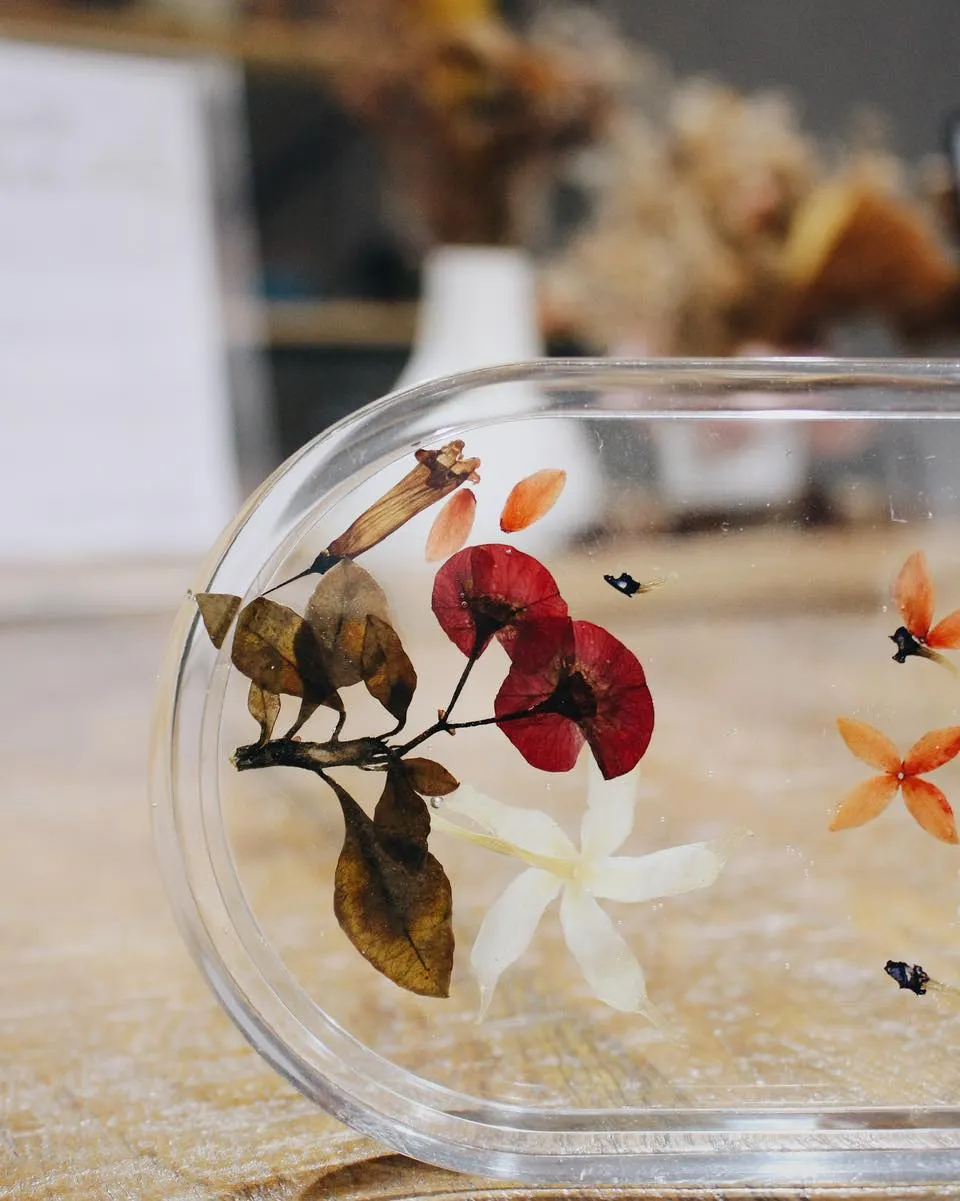 Image Source: @concrete_everything
From now till 19 February 2023, apply our exclusive promo code to enjoy 20% off all live workshops. Slots are limited so act fast if you are planning to show off what your hands are capable of this Valentine's Day.
Click here to get 20% off live workshops at Concrete Everything
2. Couple loungewear
Picture this: you and your significant other snuggled up on the couch, sipping on hot Milo, and watching your favorite movie in matching lounge wear.
Image Source: Etsy
We all know the importance Netflix plays in every couple's relationship. Why settle for just a box of chocolates and a bouquet of flowers this Valentine's Day when you can give the gift of comfort, especially for those marathon Netflix sessions?
Check out Etsy and their wide range of couple lounge and sleepwear.
3. Making your own scent
Making your own perfume is a fun and creative way to express yourself and experiment with different scents. Not only is it a fun activity to do alone or with friends, but it's also a thoughtful and personalised gift for a loved one.
Scentopia Sentosa is a perfume-making workshop and experience located in Sentosa. It offers visitors the opportunity to create their own personalised fragrances using a range of high-quality essential oils and fragrance blends.
With the guidance of experienced perfumers, participants can explore their senses, experiment with different scents, and create a unique fragrance that reflects their personal style and preferences.
4. A staycation like no other
Forget all the usual staycation spots like Sentosa, Marina Bay, or even JB. Why not consider Heartful Stays YMCA @ One Orchard, a hotel located in the heart of Singapore's Orchard Road shopping district?
What is more special about this place though, is that YMCA @ One Orchard employs people with special needs and the elderly and train them to bring you an unforgettable experience during your stay.
For a limited time, you get to enjoy a promotional rate of $118.80 nett per room per night for their Superior or Deluxe rooms with a special promo code. Guests can enjoy a range of amenities, including a fitness center, an outdoor pool, and on-site dining options.
Room reservations have to be made at least one month in advance, but you can always start planning for the next big anniversary.
Get promo code for Heartful Stays YMCA @ One Orchard here
5. Every cosy bedroom needs a cosy rug
Tufting is the art of creating a plush and comfortable textile using needle and thread. It adds texture, dimension, and style to any surface, from furniture to bedding. With tufting, you can elevate the look and feel of your space in a unique and eye-catching way.
Bring your partner down to WeTuft, a tufting studio located at Cathay Cineleisure to create your very own personalised rug. Whether it is your partner's face, his favourite animal, or even his body part, create that one-in-a-million rug that will always remind you of partner, no matter where he or she may be.
Enjoy 10% off when you apply our promo code on your reservation at WeTuft
When it comes to gifting, there is no gift too small or insignificant. After all, it's the little gestures that make the biggest impact in a relationship. Happy Valentine's Day!
Looking for flower delivery this Valentine's Day? Check out this list of our favourite florists, with many of them even providing free same-day delivery.