In the ever-evolving world of beauty and self-expression, one trend that has taken the industry by storm is eyebrow embroidery. Gone are the days of painstakingly filling in sparse brows with pencils or relying on temporary solutions that fade with time.
Eyebrow embroidery offers a revolutionary technique that creates natural, sculpted eyebrows that can last for years. This transformative procedure involves the delicate art of depositing pigments into the skin, mimicking the appearance of individual eyebrow hairs.
In this article, we delve into the world of eyebrow embroidery, exploring its benefits, the process, and why it has become a must-try for individuals seeking flawless brows.
1. Natural and Fuller Brows
Eyebrow embroidery is designed to create natural-looking eyebrows. By carefully depositing pigments into the skin, the procedure fills in sparse areas, adds definition, and enhances the overall shape of the brows.
It results in fuller, well-groomed brows that appear as if they were naturally grown.
Filling of sparse brows is a common request for many women
2. Time-Saving Beauty Routine
With eyebrow embroidery, you can bid farewell to the daily hassle of filling in your brows with pencils or powders. The semi-permanent nature of eyebrow embroidery means waking up with perfectly shaped brows, eliminating the need for time-consuming maintenance.
Image: freestocks on Unsplash
3. Long-Lasting Results
Unlike temporary solutions such as makeup or brow gels, eyebrow embroidery offers longevity. The pigments used in the procedure are semi-permanent and can last anywhere from one to two years, depending on factors such as skin type and aftercare.
4. Customisable and Versatile
Eyebrow embroidery is a highly customisable procedure. Eyebrow specialists can tailor the shape, colour, and thickness of the eyebrows to suit your facial features and personal preferences.
Whether you desire soft, natural-looking brows or bold, defined arches, eyebrow embroidery allows for versatile outcomes, ensuring you achieve the look you desire.
No matter your face shape or size, brow customisation can enhance your looks and features
5. Confidence Boost
Well-shaped eyebrows have the power to enhance your facial symmetry and frame your eyes, resulting in a more balanced and harmonious appearance.
By addressing eyebrow concerns such as sparse or asymmetrical brows, eyebrow embroidery can boost your confidence and self-esteem.
Sold on the benefits of getting an eyebrow embroidery? The question then is, with all the different brow salons in the market, which one should you consider?
Arch Angel Brow - Over 10,000 satisfied customers and counting
Arch Angel Brow is the brainchild of two enterprising ladies, Kelly and Eileen, who have a combined experience of 18 years in the beauty industry.
They pride themselves on being the first in Singapore to introduce the breakthrough Korea Combo Eyebrow Embroidery service, which gives you natural-looking and well-groomed brows immediately with two nos - no downtime, and no interruption to your regular beauty regime.
There are currently three Arch Angel Brow salons - located at Somerset, Clementi, and Kovan.
No downtime and no interruption to your regular beauty regime
Your visit starts with a free consultation with their eyebrow specialist, who would recommend the style of shaping and filling for you based on a variety of factors such as your skin tone, face shape, current eyebrow condition, as well as the look you wish to achieve.
Once you have decided on a look, the specialist will prep your brows to give you a preview of what to expect from the procedure.
Eyebrow embroidery helps to fill sparse brows, resulting in fuller, well-groomed brows
Prepping for a preview of the chosen look
The embroidery service then begins in a private and comfortable room.
Getting the embroidery in the comfort of a private room
You can be sure you are receiving all the best care and attention from their team of dedicated and highly-skilled specialists throughout the session.
According to Arch Angel Brow, all their specialists have at least 3 years of experience in the beauty industry, and go through skills upgrading every year.
Here is a before and after look at the brows of a satisfied customer.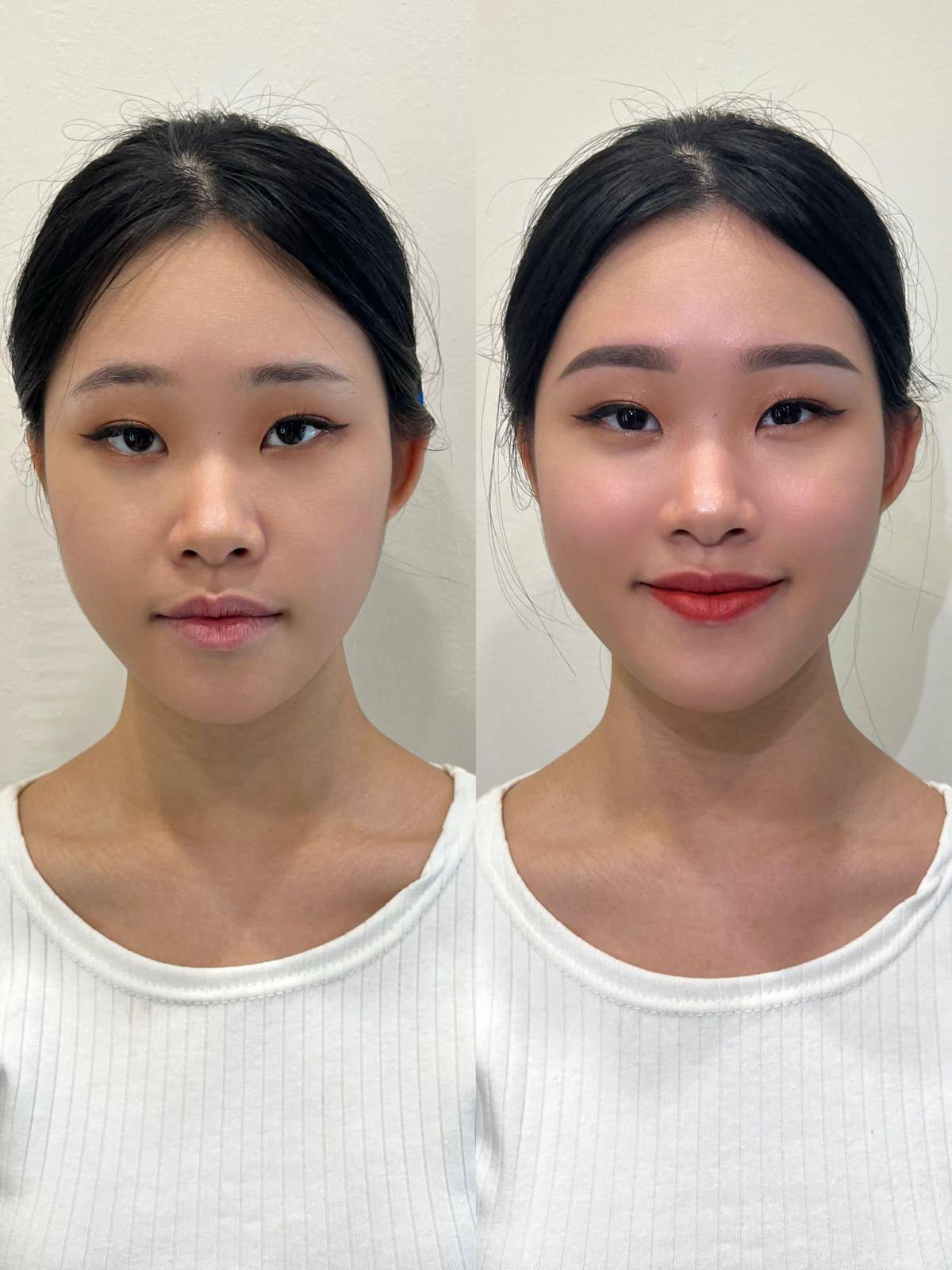 Here is another one of their satisfied customers, and someone you might recognise.
Summary
It's important to note that while eyebrow embroidery can yield impressive results, it is essential to choose a skilled and experienced specialist to perform the procedure.
Proper aftercare and maintenance are also crucial for the longevity and health of the eyebrows.
Speak to an eyebrow specialist at Arch Angel Brow today and request for a FREE consultation. The team at Arch Angel Brow will guide you through the entire process in detail.
Wait, that's not all! We have a special time-limited offer for our readers. Click on the link below to redeem a one-time $100 discount code if you are new to Arch Angel Brow. Consider this our way of thanking you for reading to the end of this article.
First-time customer? Click here to enjoy an exclusive $100 OFF Korea Creative Eyebrow Embroidery
Contact
Website: https://archangelbrow.com/
Address:
📍 Clementi: 321 Clementi Ave 3, #01-06/07/08, Singapore 129905
📞 Tel: 62501151 WhatsApp: 88181151
📍 Kovan: 988 Upper Serangoon Rd, #01-25 Star Of Kovan, Singapore 534733
📞 Tel: 63200181 WhatsApp: 86551171
📍 Somerset: 111 Somerset Road, #04-16 Tripleone Somerset, Singapore 238164
📞 Tel: 62191151 WhatsApp: 88120642
Email: archangelbrow@gmail.com
This article is produced in collaboration with Arch Angel Brow.