This article is brought to you by Klook.
Traveling in Japan is such a breeze!
Are you planning a trip to Japan and looking for some exciting ways to travel around the country? Well, you're in luck! Japan has an efficient rail system, but there are many alternative modes of transportation in Japan that you can try to add some thrill to your trip! ✈️
In this blog post, we will guide you on your travels in Japan and provide alternate transportation options around cities like Tokyo and Osaka. Additionally, we will explore the convenience and flexibility provided by the , allowing you to unlock seamless travel experiences while exploring the wonders of this incredible country.
A General Overview of Transportation in Japan
เครดิต : Japan National Tourism Organization Facebook
When it comes to traveling in Japan, trains are the go-to choice for their convenience and efficiency. 🚉 And it's true, the Shinkansen bullet train and other JR lines will get you to your destination with ease. But that's not the only way to connect with the country's people and culture. By adopting alternative modes of transportation in Japan, you may discover underground spots, interact with locals, and immerse yourself in authentic experiences.
Navigate the Bus System
When it comes to transportation in Japan, the country's extensive bus network offers an additional avenue for exploration. 🚌 Buses provide direct and hassle-free connections between major cities, allowing you to relax and enjoy the picturesque views as you journey across Japan. A few choices include Okinawa's Hip Hop Bus and Tokyo's Skyhop Bus.
With multiple bus operators and flexible schedules, planning your itinerary and exploring different regions at your own pace won't be a problem. 🗾
Hop on an E-Bike or Scooter
E-bikes and scooters are rapidly gaining popularity among young adults as an alternative mode of transportation in Japan. 🛵These two-wheelers are limited to bicycle lanes or the side of the road but are still a great way to get you from point A to B. Services like Luup and Lealea, provide a laidback yet exciting way to navigate the city. As Japan's transportation scene continues to evolve, services like these present an affordable and eco-friendly option for exploring the vibrant streets of the city.
Travel via the Waterways
For a refreshing change of pace, consider traveling in Japan via water. Japan's extensive waterway network allows you to see the natural beauty of the country while traveling by boat. Hop aboard one of the many ferry services that crisscross the nation, like the Tokyo Mizube Line, and view the iconic landmarks from a different perspective. ⛴️
This alternative mode of transportation in Japan showcases Japan's stunning landscapes and also gives you a deeper understanding of its rich cultural heritage.
Rent a Private Vehicle
Another exciting alternative to consider is an international road trip. 🚗 Japan boasts a well-maintained network of highways, making road trips an exhilarating option for travellers seeking freedom and flexibility. Renting a car allows you to explore at your own pace, taking spontaneous detours and discovering hidden gems off the beaten path. Renting a car also offers the convenience of carrying luggage and the flexibility to explore nearby attractions at your leisure, enhancing your overall experience of travelling in Japan. 😊
Get Your Point-to-Point Passes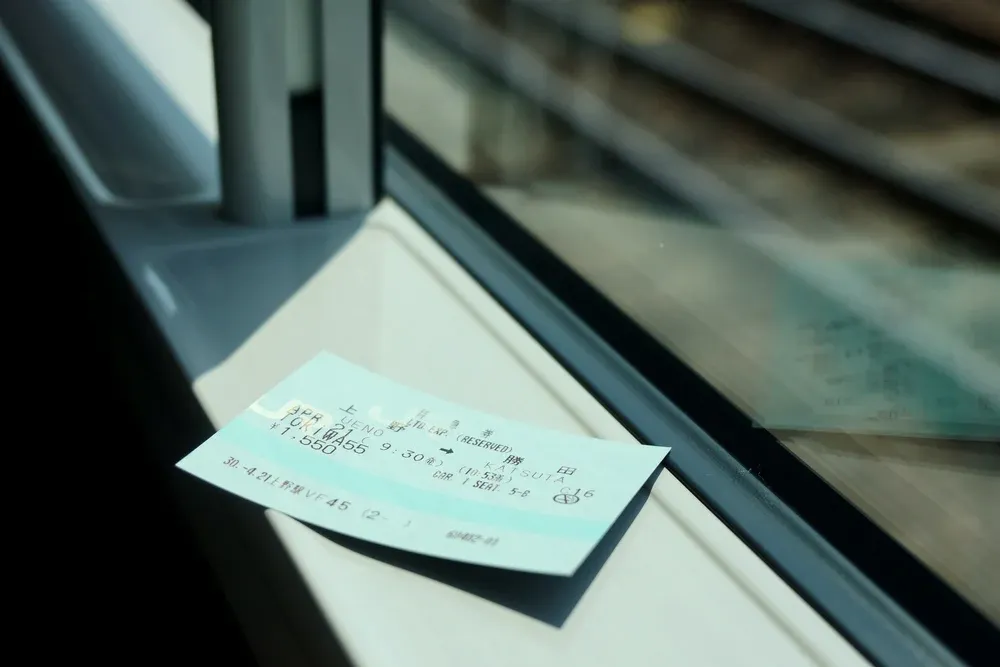 Source: Unsplash
Now, let's talk about Point-to-Point Passes. These remarkable passes are your ticket to seamless exploration, allowing you to effortlessly navigate Japan's diverse transportation network. With a single pass, you can unlock a world of possibilities, combining trains, buses, and ferries into a customizable itinerary that suits your travel preferences. 🎫 From bustling cities to rural towns, a Point-to-Point Pass lets you hop on and off different modes of transportation in Japan, making every journey an opportunity for discovery.
At Klook, we believe that true exploration knows no bounds. That's why we're here to show you that transportation in Japan is an adventure in itself, extending far beyond the tracks of traditional trains. 🚝 By trying out other alternatives, you'll unlock a world of extraordinary experiences. Take in the stunning landscapes, the rich culture, and the untapped wonders of Japan as you journey from Tokyo to Osaka, re-discovering the essence of traveling in Japan.
Wait, that's not all! Heading to Japan for a holiday soon? Did you know that you can get up to 3.5% cashback on your bookings on Klook? Click on the link below and start planning your holidays with Klook now!