This article was first produced by Shopee Singapore. Be sure to also check out more cool gadget ideas from their Mobile and Gadgets selection. For proper and successful cashback tracking, please ensure you are signed in and shop through meREWARDS's Shopee page, and click 'Buy Now'.
If you regularly watch YouTube videos about the top 10 cool gadgets people are buying online, you'll know that most of the featured products are either extremely difficult to get a hold of or not actually that cool. Fortunately, we've decided to do the tedious work for you and filter through these tech reviews.
Here are 12 insanely cool gadgets that are literally just at your fingertips.
1. Rocketbook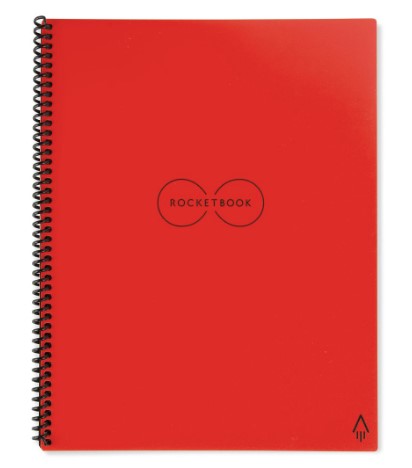 Source: WeThePeopleX
This is for the green folks out there. If you're looking for the most eco-friendly, yet smart notebook for your doodles or note-taking purposes, look no further because Rocketbook is going to meet your every need. This notebook will never ever run out of pages, making sure you can really store all your thoughts in just one book. Take note to never drop it in water though, because this will erase everything inside…like magic. (P.S. Popping the device in the microwave will produce the same effect too!)

"Got mine and TOTALLY in love with it. I honestly wasn't expecting much, but this is one of those times where I was absolutely and pleasantly surprised to discover works like they said it would." – Celina Knippling

"This product amazed me and exceeded my expectations. It works exceptionally and as described. The Rocketbook app is so simple and easy to use. The scanning is perfect, it captures the colours, exposes the page with the right lighting, and crops and adjusts the page properly. Each scan takes less than a second, and you can combine multiple pages into one scan and upload them as one document." – Anonymous
Shop Rocketbook here.
2. Printoss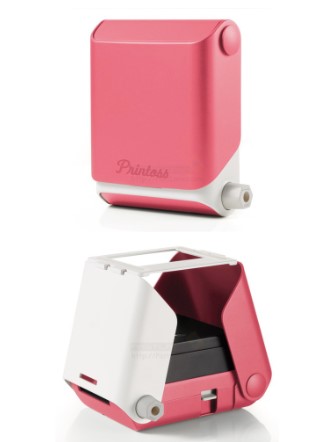 Source: Pastlanes
Gone are the days of Polaroid cameras. People are all about portable printers. And what is better than an Instax Portable Printer? A Printoss that doesn't require batteries, WiFi or Bluetooth of course! Simply install the machine with a regular Instax film, place your phone on the machine and press the shutter to print out your favourite memories onto Instax films!

"The machine is quite light in weight, easy to use and fun! Quality of the photo is very clear. I like it so much!" – Jen

"5 Stars because of the great functionality." – Shopee Try Girls
Shop Printoss here.
3. Playbulb Candle
The Playbulb Candle is the perfect room accessory for anyone who wants a candle, but can't be near anything flammable out of fear that he/she might just set the whole house on fire. Simply download the app, control the candle via your phone and create your own flame anytime and anywhere. After you're done with it, you can just blow it out, like a real candle!

"It meets and overcomes all expectations! Easy to use, and has a good sound." – Anonymous

"I LOVE THIS THING! I bought it thinking that I can give it as a gift, however, now I'm keeping it. It was so easy to set up. I just downloaded the app, turned my Bluetooth on and it connected right away. This is not a bulb to light up your whole room but more like a mood setting. I like that you can change the colours to any solid colour you want or to a multi-colour of rainbows. The speakers are loud and clear and the sounds are perfect. I like that I can dim the light a soft blue and listen to my music as I read my books. You do have to have music on your phone/tablet library to be able to listen to music. I enjoyed it so much that I plan to buy 2 more for myself and 1 or 2 more to have handy as gifts. I purchased this item on discount for my honest and unbiased review. I highly recommend this item." – Anabananafofana
Shop Playbulb Candle here.
4. Bluetooth Wireless Headband
Source: Gameboy (Earphone & Speaker Shop)
Ever wanted to listen to music through the night using a headset but you were unable to do so because you woke up in the middle of the night with the earpiece buried somewhere underneath your sheets? This will never be a problem again with these Bluetooth Wireless Headband. Tuck them snugly around your head for a good night's rest. These headsets can double up as your workout earphones!

"My wife got this so she could sleep while listening to her meditations. Since she is a side sleeper, she can't use the "bud" types. She likes this since it has thin speakers and they are free to move around where she can place them as she needs to. She has not complained about any ear pain, and she sleeps with this every night. Some people have said it hurts their ears, others say it doesn't. In her case, they don't. Everyone is different, but she is glad she has this." – Greg

"Love these! I like to listen to music or podcasts when I go to sleep. These headphones are incredibly comfortable… way better than ting to use in ear buds. I also use them when I want to listen to some messages, watch YouTube, etc but want to stay in the same room as my family doing other things. Can listen to my stuff well without totally blocking out family." – Jane U
Shop Bluetooth Wireless Headband here.
5. JBL Clip 3
Source: JBL Official
Always wanted to sing in the showers or anywhere but your phone's speakers aren't doing justice to that movie soundtrack you're belting out? Well, the JBL Clip 3 might just be the thing you need. It is not only ultra-light, making it super portable, but it is also waterproof. Hang it in your shower and you're all set for your bathroom-karaoke!

"I love everything about this speaker especially the waterproof feature I put this in my pool to test it and I had to put a rock over it because it floats in the water I left it there for 2 days then I decided to pull it out then I pressed the power button and it still is functional best speaker ever." – Anonymous
Shop JBL Clip 3 here.
6. Automatic Electric Jar Opener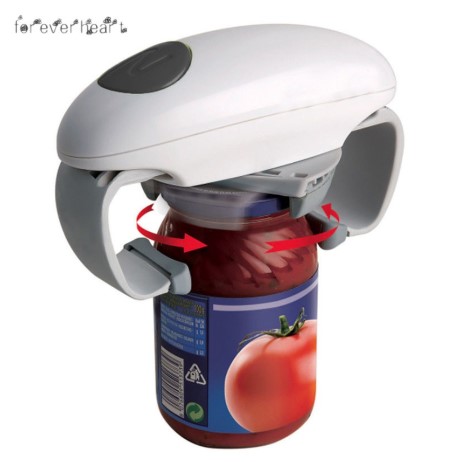 Source: Foreverheart
Bid goodbye to over-straining your muscles and failed attempts at opening a simple jar of pasta sauce with this Automatic Electric Jar Opener. Simply place the device on the jar, press the button and it will rotate around automatically, opening it. (P.S. Only use this device on glass jars with screw on lids!)

"Purchased it recently and can now open my different types of jars easily with this electric jar opener. The best thing is this jar opener can be used for various sizes of jars." – Nils
Shop Automatic Electric Jar Opener here.
7. Amazon Echo Dot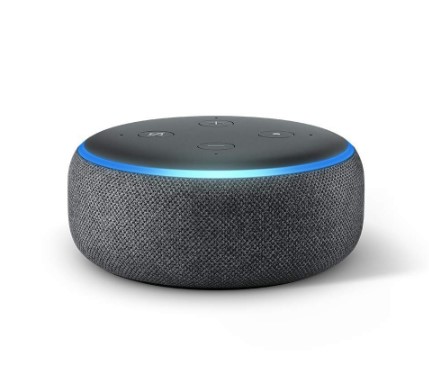 Source: Bizgramsg Official Store - Your Trust IT Partner
Siri is just so yesterday because we will rather ask Alexa what's the weather like today using the Amazon Echo Dot. When you want to use the device, simply say the command "Alexa" and the Dot will respond instantaneously. It's that smart.

"A potent smart home assistant, now better and cheaper too." – Trusted Reviews

"I love this thing! Now I know what Captain Kirk must have felt like in his captain's chair asking the computer questions and doing things for him. Highly, highly recommend anyone to get one of these!" – Rick Roberts
Shop Amazon Echo Dot here.
8. Portable Humidifier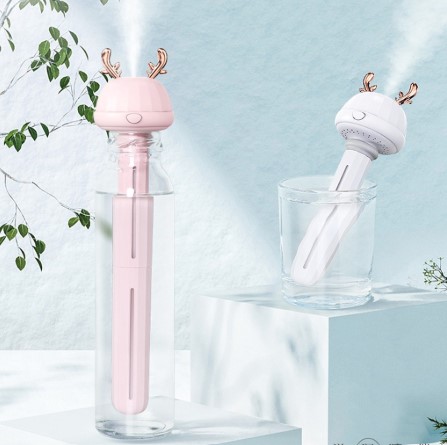 Source: baosity.sg
Transform your water bottle into a Portable Humidifier with this cool gadget. Your favourite scent is no longer confined to your room or desk, but really, everywhere and anywhere.

"Everyone that came by my desk asked me about this item and I wish I had a dollar for every person that asked where I got it. It is a great little humidifier. It goes through a bottle of water about every 4 hours, which if you think about it, is a really good thing because that moisture is going into the air. My eyes feel so much better, my chapped lips have improved and sinuses feel much better." – Lynn

"From the sounds of it, it seems to be a hit out miss, but for me it has worked great!! I use it to raise the humidity in a room with sub-tropical plants and it really puts out a lot of mist!! One key thing I must point out is that the humidifier will last A LOT longer if you use distilled water as hard water build up will hinder/ ruin the oscillator over time! I run it for pretty much the entire day every day without issue! Would definitely recommend!" – Will
Shop Portable Humidifier here.
9. Audio Splitter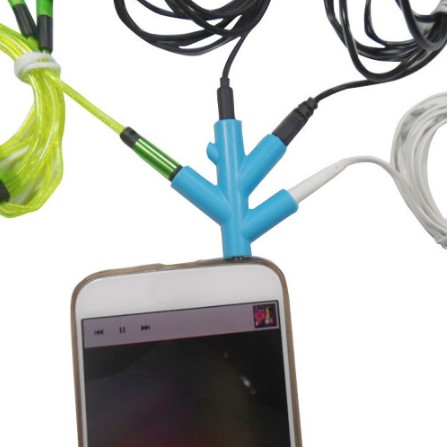 Source: eeasylifee.sg
You can now bop together to the latest tunes with this Audio Splitter that allows you to share your music with three other friends! Truly #SQUADGOALS.

"This headphone splitter is really fun. I went on a cruise with a bunch of friends. While waiting in the airport on our way down to Miami, I pulled this out and the 4 of us were all able to watch a movie and listen to music without disturbing other people." – Hip Dwayne

"Purchased this item to use in my classroom. Reasonably priced, well made and works well. It doesn't have individual volume control, but that is not a feature I need. The standard jack can be used in laptops, tablets, MP3 players, cell phones, CD players. I believe the quality will hold up to daily use by numerous students. Very happy with this purchase." – Artemis
Shop Audio Splitter here.

10. LED Strip Light
Source: Warm Station
Decorate your place with these LED Strip Light. Attach them to the back of your television set or install them below your dining table for an electrifying colourful experience. It comes in an array of colours so there will surely be something to suit your taste!

"Fast delivery. Good product quality. FYI – bought it to light up Lego modular buildings." – resu321

"We used one under our 6 year old son's bed. He was having trouble sleeping at night in the dark, and the overhead light means he stays up late playing with his toys and reading. So we needed light that filled the room but also didn't light up his bed or provide bright light that would keep him up." – Jon
Shop LED Strip Light here.

11. UGREEN Phone Holder
Source: Ugreen Flagship Store
Secure your phone to your car's CD slot with the Ugreen Phone Holder. Its ultra-strong arms will make sure you'll never have to fumble for directions on your phone as it drops for the nth time after going over a hump.

"This mount is so much better than those big bulky suction cup mounts that stick to the windshield. This one is small and compact, and STRONG! I was pleasantly surprised, especially for the price. I have a pretty slim phone case on my Samsung Galaxy, but the thin piece of metal that allows the magnet to stick to the phone is unnoticeable behind the case. I was worried that with a heavier phone that it would be falling off at every bump in the road, but that's definitely not the case. This is a must have for anyone who uses their phone for music or GPS. I drive a 2013 Hyundai Elantra and it sits right at the perfect height in my air vent to glance over without being too distracted." – Rentotheny
Shop UGREEN Phone Holder here.
12. Mug Warmer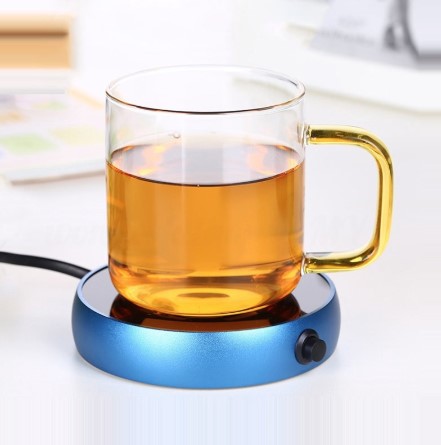 Source: Wonderful House
Ever had the problem where you forgot about the warm cup of coffee you bought in the morning, and by the time you remember, it's all cold and simply unsatisfactory? Well, you will never have to throw away stale cold coffee with this Mug Warmer.

"Why didn't I buy this a long time ago and save so much coffee that went cold sitting on my desk and had to be reheated in the microwave or tossed out? I don't think this would heat anything that was cold to start with but it does a fine job of keeping hot coffee hot." – Evelots
Shop Mug Warmer here.