Majority of us are familiar with Kuala Lumpur and what the city offers. We've been to the famous attractions in the city, but have we checked out the best spots to stay, shop and eat in Kuala Lumpur?

There's a wide range of accommodation options for all sorts of travellers. For budget travellers, check out Tian Jing Hotel, The Kuala Lumpur Journal Hotel and WOLO Kuala Lumpur. For luxe lovers, you can never go wrong with Pullman Kuala Lumpur City Centre, Four Seasons Hotel Kuala Lumpur and Alila Bangsar.

We've curated an eventful 4-day itinerary to Kuala Lumpur, just for you. Experience the city like you've never before!

Read: All the things you need to have in your in-flight carry-on bag

Day 1
Hop on a five hour bus ride or an hour plane ride to Kuala Lumpur. If you're taking the former, consider taking an overnight bus so you're all fresh to explore the city the next day! If you're taking the latter, an early morning flight is best so you'll have more time during the day. Freshen up upon check in and grab brunch at some of KL's Instagram-worthy cafes.

We're swooned by the rustic beauty of Pokok KL Café, located in Petaling Jaya. Opened in October 2018, the café sits in an urban glasshouse, allowing natural light to shine through - elevating the aesthetic highlights for a perfect Instagram shot. Order their speciality pink latte (with rose petal garnishes), Chilli Padi Pesto Pasta and Portobello Mushroom Melt Sandwich to satiate your bellies.

Read: 5 ways to improve your food photography Instagram game
With full bellies, you're all ready to explore Batu Caves, where you can marvel at a 400 million year old limestone cave! Put your stamina to the test, and climb the 272 colourful steps to a Hindu Temple Cave. The cave is known to be one of the most important Hindu shrine outside of India, so try to visit as early as possible to avoid large crowds.

At sunset, visit Heli Lounge Bar for cocktails and drinks. Be enchanted by the city's picturesque 360 degrees skyline, with a clear view of the Menara KL Tower and Petronas Twin Towers.

Explore comfortably with gears from Under Armour, Nike, Adidas and TripleReady. Capture picture perfect memories with Canon.

Day 2
Exuding similar vibes as Haji Lane and Tiong Bahru, explore quaint Bangsar, located less than 10 minutes from the city centre. Here, you can shop some of KL's best local brands, such as I Love Snackfood, Pestle & Mortar and Silverfish Books. The area also houses brew-ly good coffee joints such as Transparent Coffee and VCR for your caffeine fix.

Immerse yourself in art and visit the National Art Gallery. The gallery has exhibited both local and international artworks, and conducted art talks and workshops. Also explore KL's trendiest creative space at The Zhongshan Building at Kampung Attap. The building was constructed in the 1950s and gave a new life to the local art scene in 2017, with live music performances, record shops and bookstores. Pop by during the weekend and you'll be sure to see an event that's worth checking out.

As dusk approaches, refuel yourselves at Jalon Alor in Bukit Bintang, where you get to satisfy your street food cravings. The street transforms into a cacophony of aroma and noise, where you get to indulge in sublime street food, from oyster omelette to barbecued chicken wings and satay. No KL trip is complete, without visiting Jalan Alor.

Day 3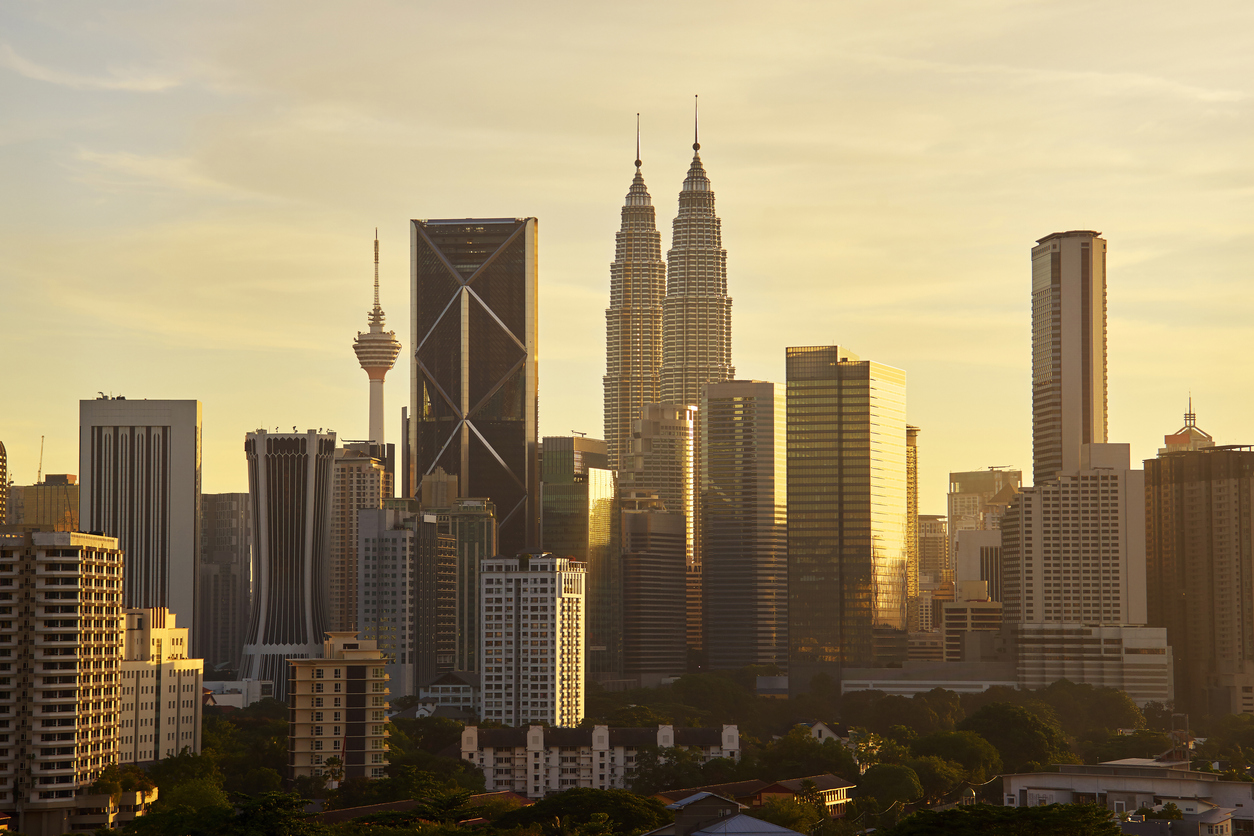 As your holiday winds down to an end, soak up in the cool and ubiquitous malls around KL. Go gallivanting at Pavilion Kuala Lumpur and shop at over 450 stores, where you'll be spoilt for choice with the various dining options and high end boutiques. Remember to take a picture at the entrance of the mall, where there is a fountain, similarly built just like Rome's Trevi Fountain. Yes, you can toss a coin for a wish too! If luxurious brands aren't up your alley, visit Sungei Wang Plaza for items that won't cause a huge dent in your wallet. There's also a sizeable number of salons and massage parlours here where you can seek respite from shopping.

Day 4
Release your inhibitions and conquer your fear of heights at District 21, an indoor adventure theme park. Spanning across 70,000 sq ft, the theme park consists of 10 adventure attractions such as Power Station, Ninja Warrior Course, Sky Trail and Roller Glider. Expect a lot of fun here at District 21, where you'll get to climb, jump, slide, ride and fly. Indeed, all of the attractions will test your courage and stamina.

District 21 is conveniently located in Putrajaya, an area that you'll pass by before arriving in Kuala Lumpur International Airport. Isn't it the perfect activity before flying back home?

Travel smart and save with meREWARDS. Book your flight through us to enjoy great savings. Hotel deals are temporarily paused until further notice, no cashback provided during this period.