This article was first produced by Shopee Singapore. Be sure to also check out more cool gift ideas put together by the Shopee team. For proper and successful cashback tracking, please ensure you are signed in and shop through meREWARDS's Shopee page, and click 'Buy Now'.
We know how overwhelming it can be to choose the perfect gift for Mother's Day -- because these women deserve nothing but the best from us! That's why we've compiled a list of the best Mother's Day gift ideas for all the important women in your life. Whether it's your mother who is scatter-brained, your wife who seems like she has everything together or your best girl pal who is a new mother, we've picked out special gifts just for them! This is the perfect time to show some appreciation, thanks and encouragement in their motherly role.

Mother's Day gift ideas for your mother
1. Safedome Leather Key Finder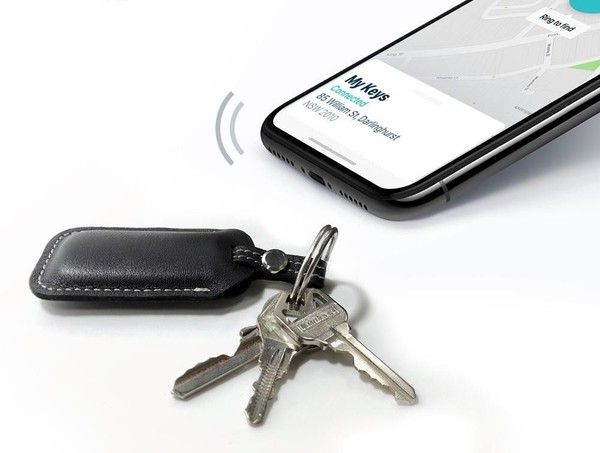 Source: CROWDFUNDED
A mother's to-do list is practically never-ending. Help her get one thing off her mind with the Safedome leather key finder (available on CROWDFUNDED). The Safedome leather key finder is made of premium leather and can be attached to anything such as her house keys, wallets or bags. Pair the device with her smartphone and let the phone locate her items whenever they appear 'missing'! If she 'lost' her phone, she can even press the button on the key finder to locate her phone too. She will love this practical mother's day gift idea!
2. MARHEN.J Rico Bag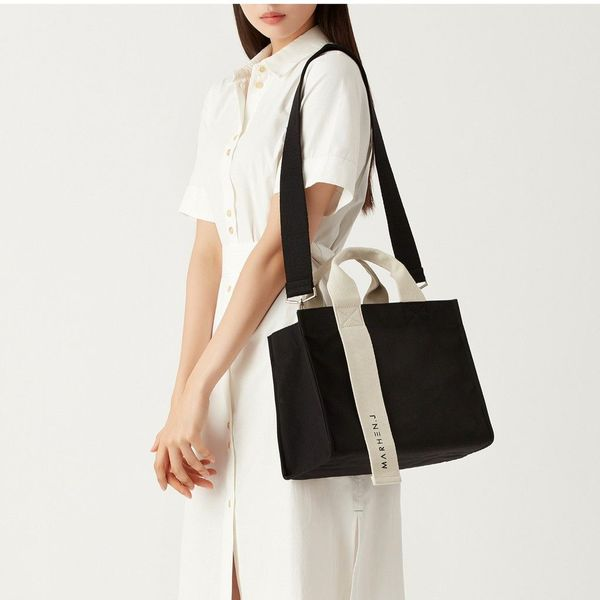 Source: marhen.j_official
Introduce your mother to Korean bag brands with MARHEN.J. This women's bag brand has created a stir with its minimalist yet chic designs. Whether you are going for a casual or formal look, you will never go wrong with MARHEN.J's versatile styles! We especially love the iconic MARHEN.J Rico Bag (available on marhen.j_official) which has many compartments for organised storage. Not only does it check the style box, this bag is also waterproof -- the perfect combination of style and function!
3. Chow Tai Fook 18K750 Necklace With Pearl & Diamond Pendant
Source: Chow Tai Fook
Diamonds are always a girl's best friend - regardless of age! Show your mother how special she is with the Chow Tai Fook necklace with pearl and diamond pendant (available on Chow Tai Fook) which embodies a simple yet beautiful design. The minimalistic look of the classic pearl together with the modern diamond is sure to be captivated by its beauty!
4. OSIM uMoby Neck Massager
Source: OSIM Singapore
We're pretty sure Cinderella would have loved a good massage after a day of doing thankless chores. The same goes for your mum! Show your thanks to her for keeping the household spick and span with this OSIM uMoby Neck Massager (available on OSIM Singapore). With its innovative hand-grip massage which emulates a professional masseuse and the ergonomic strap for a targeted massage, this will definitely be something that your mother will surely appreciate after a long and tiring day.
Mother's Day gift ideas for your mother-in-law
Mother's Day gift ideas for your mother-in-law
5. Vintage Toaster And Kettle Set
Source: Odette
Amaze your mother-in-law with some of the best kitchen appliance brands. If your MIL appreciates old-school designs then she'll love this toaster and electric kettle set (available on Odette). Odette is renowned for its creative and functional kitchen gadgets -- from coffee makers to blenders and toasters, so it's really that simple to impress her. This Mother's Day gift idea will no doubt stand out in her kitchen and remind her of you... in the best way possible!
6. Foldable Sofa Chair
Source: xzjingchuang.sg
Get into your MIL's good books with this foldable sofa chair (available on 2Portion) that promises hours of sound relaxation. The cherry on top of the cake? This chair is foldable and can be simply stored away until she wants to use it again! Introduce her to these upcoming Netflix shows in 2020 - you'll become her favourite in no time!
7. Joseph Joseph Chop2Pot Bamboo Chopping Board
Source: Joseph Joseph Official Store
Will your mother-in-law want an award-winning chopping board? Yes, she would! The Chop2Pot (available on Joseph Joseph Official Store) is designed to allow you to chop your ingredients with ease, fold the board and slide the ingredients into the pot or pan! This particular board is even made of bamboo wood, making it more resistant to water and knife scarring as compared to other woods.
8. Pillow Mist With Pure Essential Oil Blends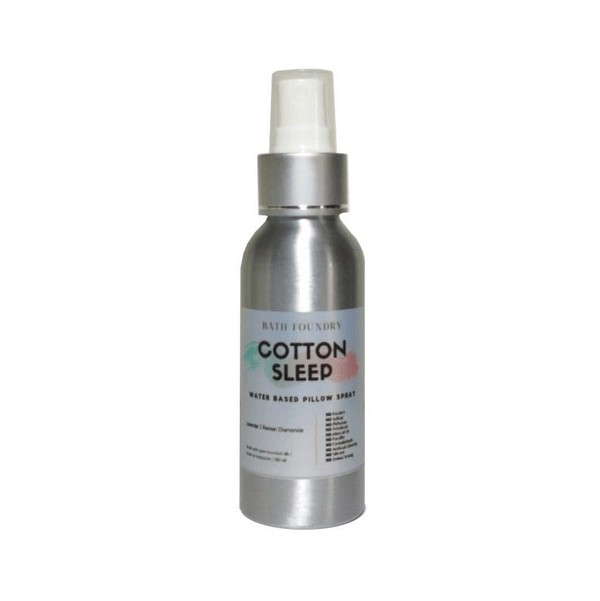 Source: Bath Foundry
Give your mother-in-law a good night's rest with this pillow mist with pure essential oil blends (available on Bath Foundry). The pillow mist is made with clean ingredients and 100% pure essential oil, with a calming aroma that relaxes your body and mind for a good sleep. Choose from the different scents available and simply spritz the pillow mist onto the pillow and wait for it to dry. Your mother-in-law will love that it's so easy to use!
Mother's Day gift ideas for your grandmother
Mother's Day gift ideas for your grandmother
9. 10-Piece Gardening Tool Set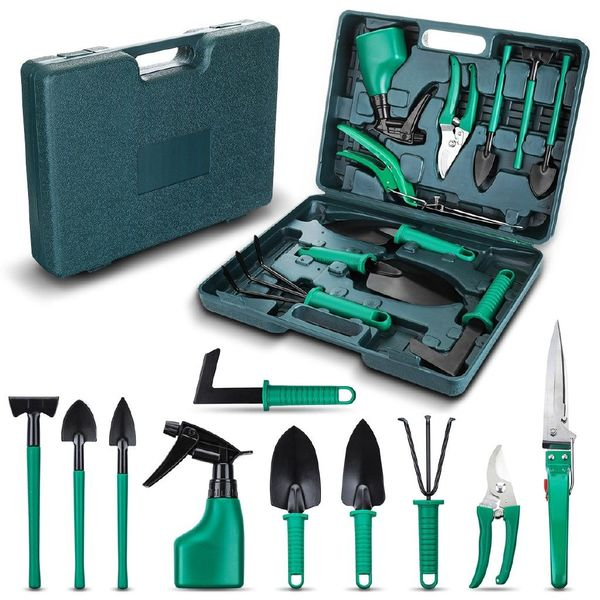 Source: warmhousestore.sg
If your grandmother has green fingers, encourage her gardening hobby with this 10-piece gardening tool set (available on warmhousestore.sg). Gardening has been proven to reduce stress and it's also a form of exercise for the elderly. The gardening tool set also includes a watering spray bottle which she could use to water her plants. You can also get her some of the best indoor plants for her home so she will be reminded of you everyday!
10. Digital Photo Frame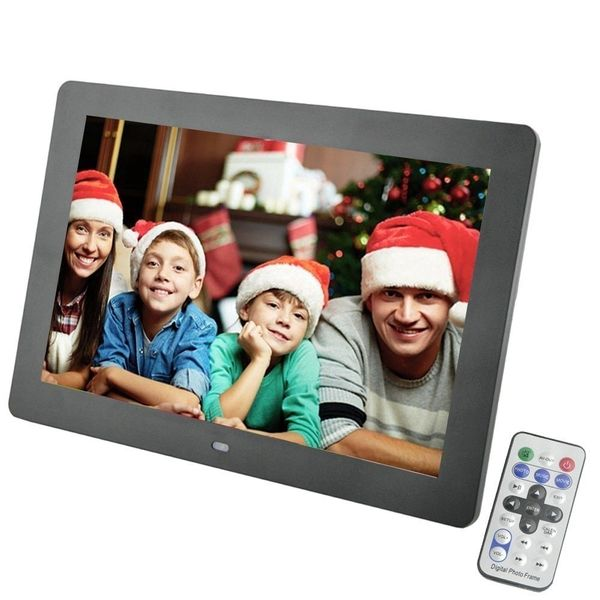 Source: SG - Mall
Help your grandmother transition into the digital age with this Digital Photo Frame (available on SG - Mall). This will make one of the most beautiful mother's day gift ideas for your grandmother once she sees what it can do! Supported by external memory, you are able to store a truckload of photos and beautiful memories if you wish. Sieve out your grandma's favourite ones of her kids and grandkids and upload them with some music to boot. They'll play on loop and keep her from missing you too much. Make sure you change up the photos every once in a while so your grandma has a variety of photos to look at and show off to her friends too!
11. Grafen Edge Finger
Source: GRAFEN.kr
We're sure you will find this scalp brush familiar. This cult favourite product from Korea is something that we're sure your grandma will appreciate. Made of medical silicone, this Grafen Edge Finger (available on GRAFEN.kr) claims to help with oily scalp problems and can even help promote hair growth. It can also help make your scalp feel cooler because it helps to remove the oil and bodily waste on the scalp, keeping your head literally, well, cool.
12. Blackmores Multivitamins + Minerals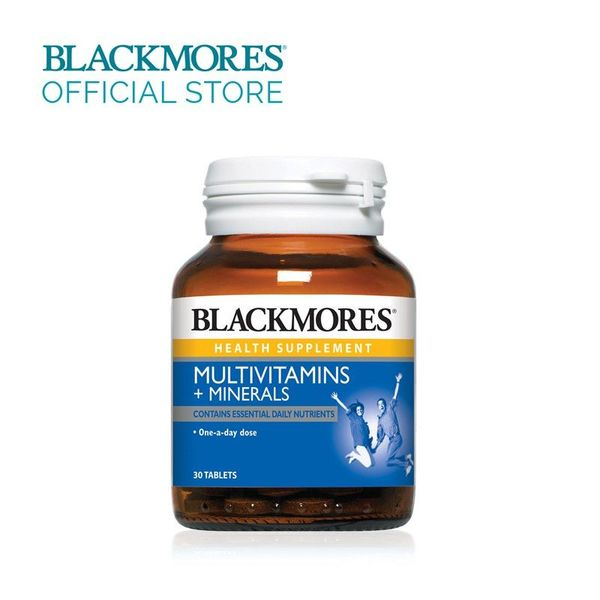 Source: Blackmores Official Store
Of course, if we're talking about practicality, we'll need to include health supplements. Get your grandma a bottle of Blackmores multivitamins + minerals (available on Blackmores Official Store) to build her immunity while maintaining an overall good health so she can live to a ripe old age! One pill a day is all it takes to provide her with all the essential vitamins and minerals she needs.
Mother's Day gift ideas for your girl pal
13. Bodum Double Wall Glass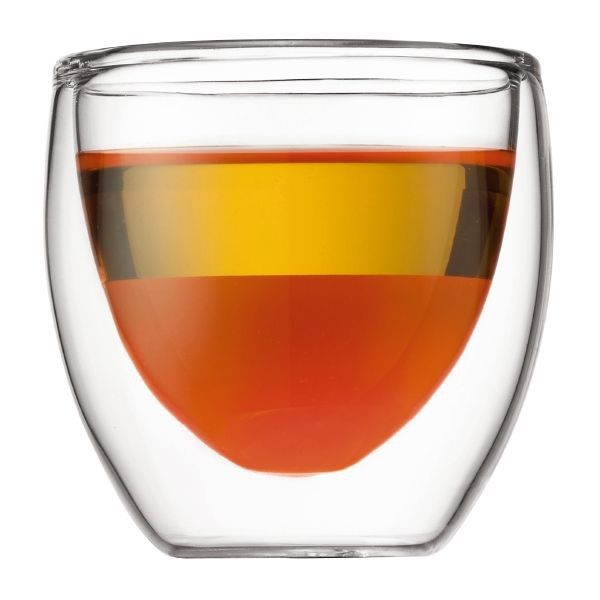 Source: YTS_Bodum
Remind your mummy-girlfriend to indulge in some self-care practices every once in a while. These Bodum Double Wall Glasses (available on YTS_Bodum) will help her do just that! Perfect for keeping the beverage at the desired temperature, your friend can sip her favourite tea or better yet, call you over for a catch up over drinks! This mother's day gift idea would also make for a pretty display set on your friend's home bar counter if she has one! Trust us, she'll thank you heaps for this gift.
14. NUXE Exfoliating Gel with Rose Petals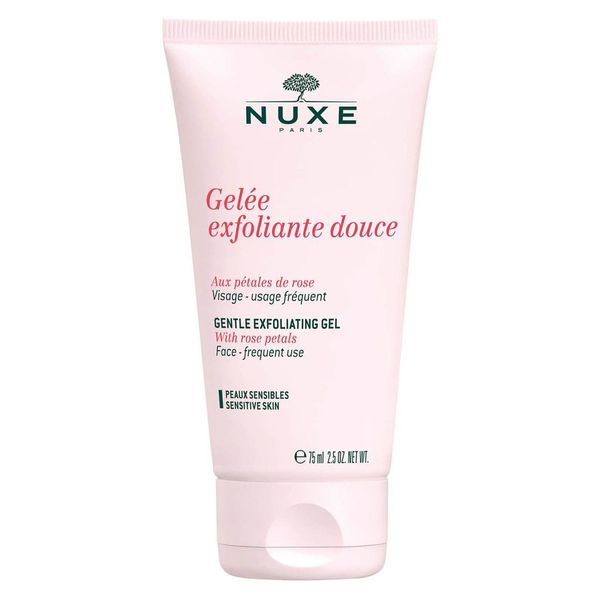 Source: BEUREKA.COM
Our skin requires some TLC even in the midst of our busy family lives. Prompt your girlfriend to keep up with her skincare regime with beauty and personal care products that double up as great mother's day gift ideas! Exfoliate the stresses of the day with the gentle NUXE exfoliating gel with rose petals (available on BEUREKA.COM) and be swept away by the amazing scent. Swipe it across the face after a facial cleanse for better absorption of moisturisers and serums. Best part is, your girlfriend doesn't have to use this daily so she can't use the excuse that she has no time!
15. Kinohimitsu Beauty/BB/Plus/Bustup Supplements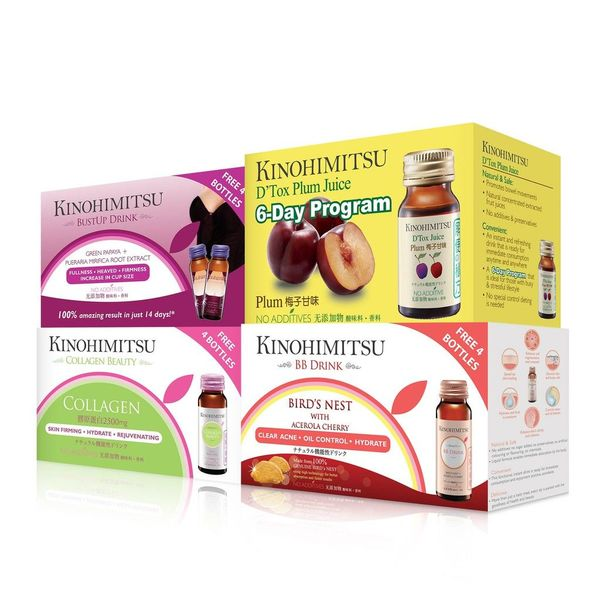 Source: Kinohimitsu Official Store
If your friend has recently given birth, she'll appreciate this Kinohimitsu Collagen Supplements (available on Kinohimitsu Official Store) that helps promote smoother, firmer, younger-looking skin. Depending on the chosen variant, it can either help promote better skin, firmer breasts or even better complexion. The best part is, this all-natural mother's day gift idea doesn't come with additives or hormones.
16. Aroma Diffuser Reeds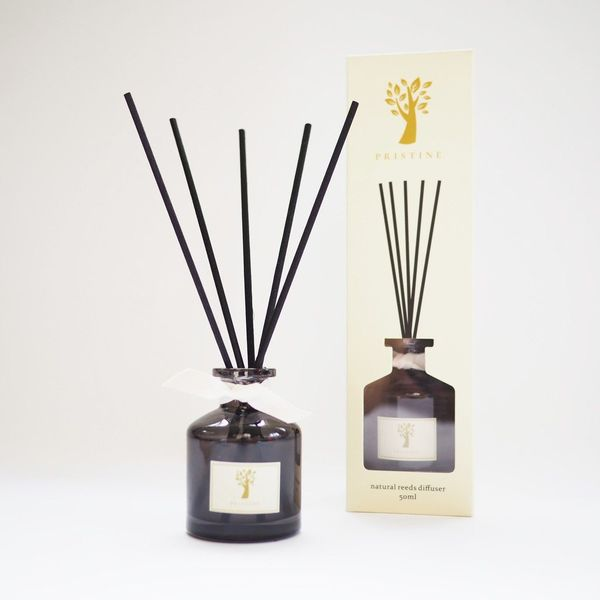 Source: Pristine Aroma
Who's going to say no to a good ol' fashioned Aroma Diffuser Reeds (available on Pristine Aroma). With 13 different scents to choose from, your gal pal will appreciate this mother's day gift idea! Psst, this will also make for a classy home or even bathroom decor item!
Mother's Day gift ideas for your wife
17. Amazon Echo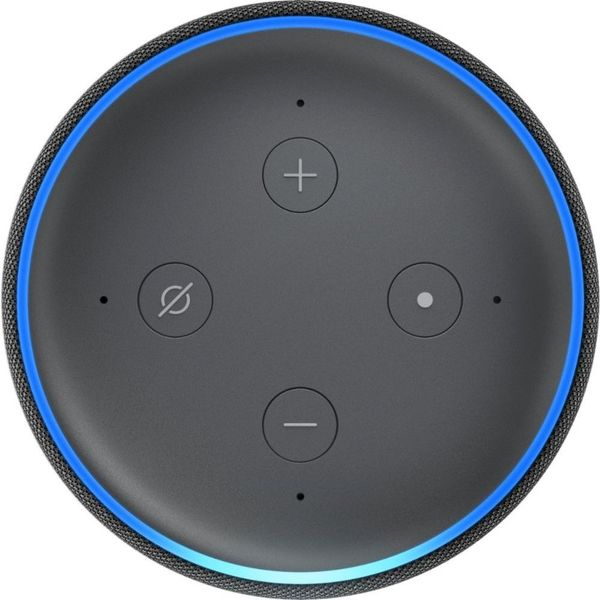 Source: Bizgramsg Official Store - "Your Trust It Partner"
Even though your wife looks like she has everything under control, she could always use an extra hand! So if you're searching high and low for a mother's day gift idea for her, end your search with the Amazon Echo 3rd Gen Bluetooth Speaker (available on Bizgramsg Official Store -"Your Trust It Partner").

This smart gadget will make her life much easier -- she can set her alarms, switch on and off lights in your smart home and listen to her favourite audiobooks all while taking care of the kids and managing the house!
18. Skagen Anita Watch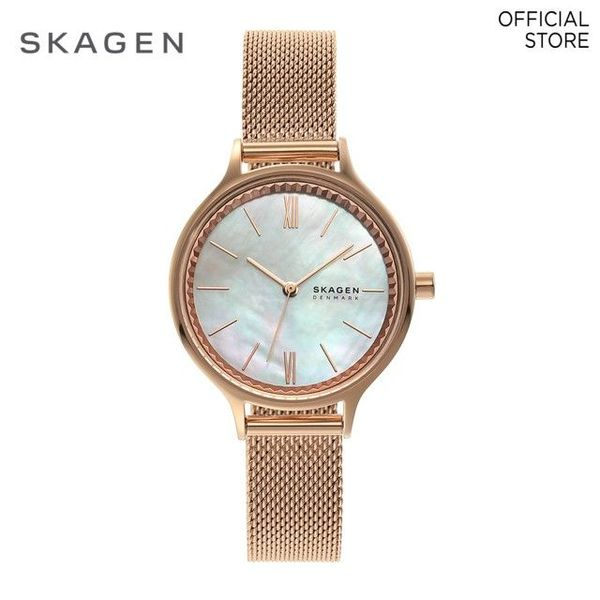 Source: Skagen Singapore Official Store
If you don't ascribe to the superstition of avoiding watches as gifts, then this classic Skagen Anita Watch (available on Skagen Singapore Official Store) will make an exquisite mother's day gift idea for your wife! Fitted with a rose gold steel-mesh strap, rose gold stainless steel case and a mother-of-pearl dial, this elegant arm candy will have her turning heads. Want a matching watch for yourself too? Check out the variety of men's watch brands!
19. Lululun Limited Edition Hakone Rose Mask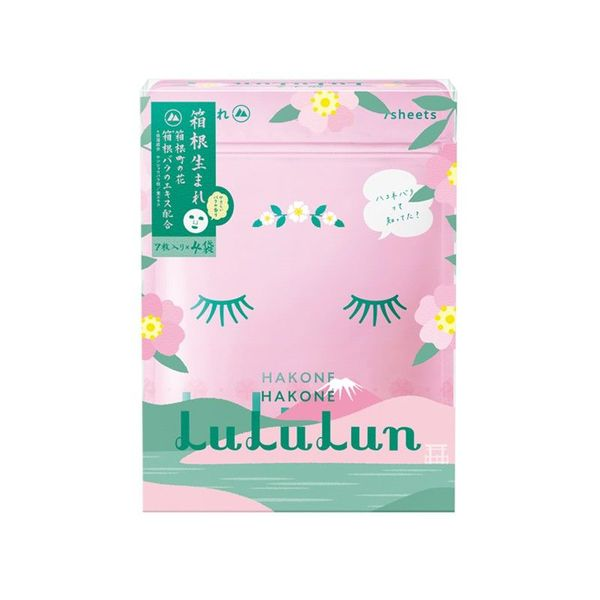 Source: SUPER BEAUTIFUL
Do away with traditional bouquets and get your wife this practical mother's day gift instead! She can finally bid goodbye to dull complexion and sagging eye bags with Lululun's limited edition Hakone Rose mask (available on SUPER BEAUTIFUL). Formulated with several goodness such as hakone rose that helps moisturise skin to keep it firm and resilient, this is the perfect facial mask at an affordable price range. Psst, each package comes with 28 sheets of masks that can last up to a month!
20. PowerPac Personal Juice Blender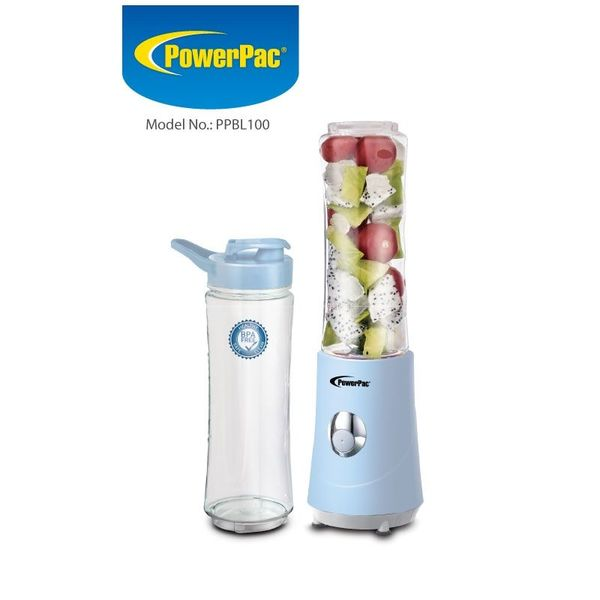 Source: PowerPac
If your wife is all about eating and drinking clean, she'll appreciate her very own PowerPac Juice Blender (available on PowerPac). This will allow her to blend her own concoctions and bring it out right away in the BPA-free bottles which come along with it. With detachable stainless steel blades and one-touch button switch with safety lock, this is a nifty and safe home appliance to have at home!
21. Spa and Massage with Ferry Transfer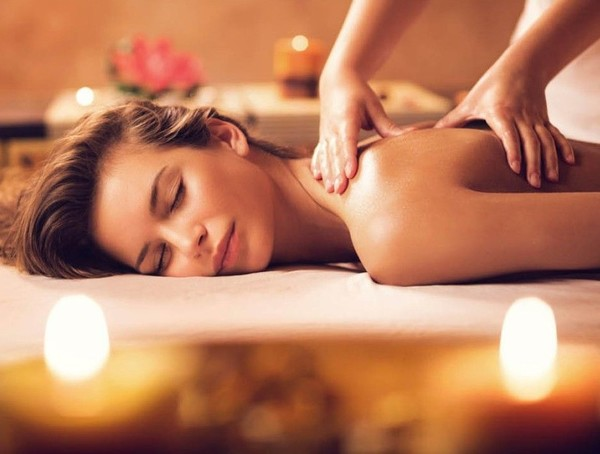 Source: thktourandtravel
Who doesn't love a spa treat? This is the ultimate mother's day idea for your wife -- a day off AND a trip to a spa. Psst, this 2-in-1 massage package with 2-way Batam ferry (available on thktourandtravel) even includes a return trip land transfer to the spa itself. Choose two different treatments from the five options available to pamper her! A minimum of two pax is needed though, so we'll recommend getting the package for yourself and the Empress Dowager at home!
Remember to show your appreciation every other day too!
Gift ideas aside, Mother's Day (and every other day) should be about spending quality time with her! A tall order? We don't think so. If you're looking for ways to spend more time with her, introduce your interests to her. Cafe hop at Haji Lane or bring her to some of the hidden bars in Singapore for a good night out! Alternatively, check our guide for unconventional ways you can spend time with mum! For proper and successful cashback tracking, please ensure you are signed in and shop through meREWARDS's Shopee page, and click 'Buy Now'.