Finding Halal food around Singapore isn't that hard. But, with a variety of different restaurants popping up around the city, we're spoilt for choice! Fret not, we've sussed out some of our favourite Halal restaurants in Central Singapore, that's worth adding to your foodie checklist.
1. Padi @ Bussorah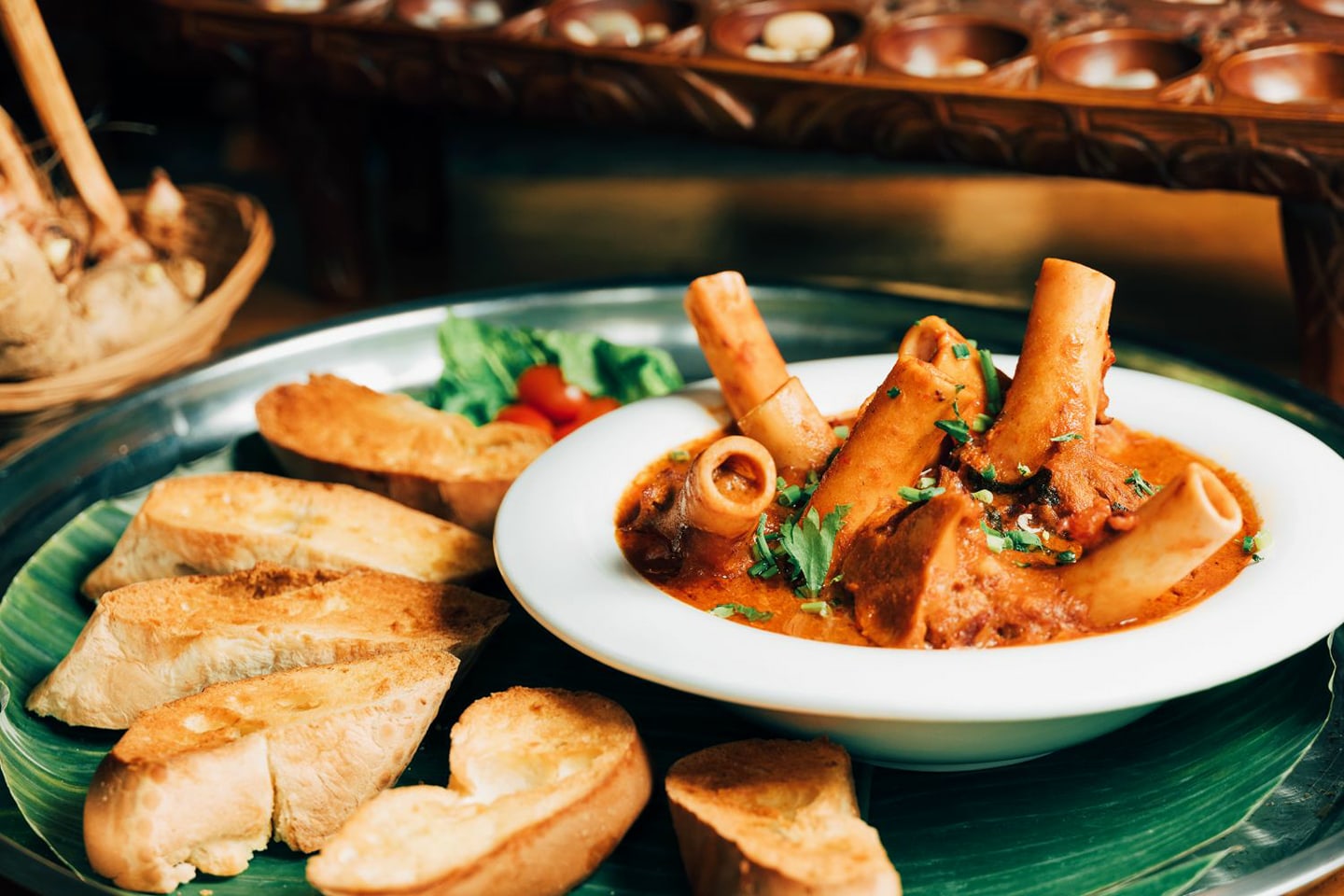 Source: Padi @ Bussorah
If there's a restaurant that takes Malay cuisine seriously, it's Padi @ Bussorah. The restaurant serves Nasi Ambeng, a traditional Malay sharing dish that comprises of rice, with different meats and vegetable dishes, served on a giant plate. It's usually shared between four to six people, promoting the culture of bonding through food and rekindling memories of the past. A true testament to their finger-licking' dishes, the restaurant sells up to 70 platters daily and up to 600 platters a month! If you are feeling ravenous, do try their Tulang in Dulang, bone marrow cooked in spicy gravy served with fresh bread.
53 Bussorah Street
S199469
2. Noosh Noodle Bar & Grill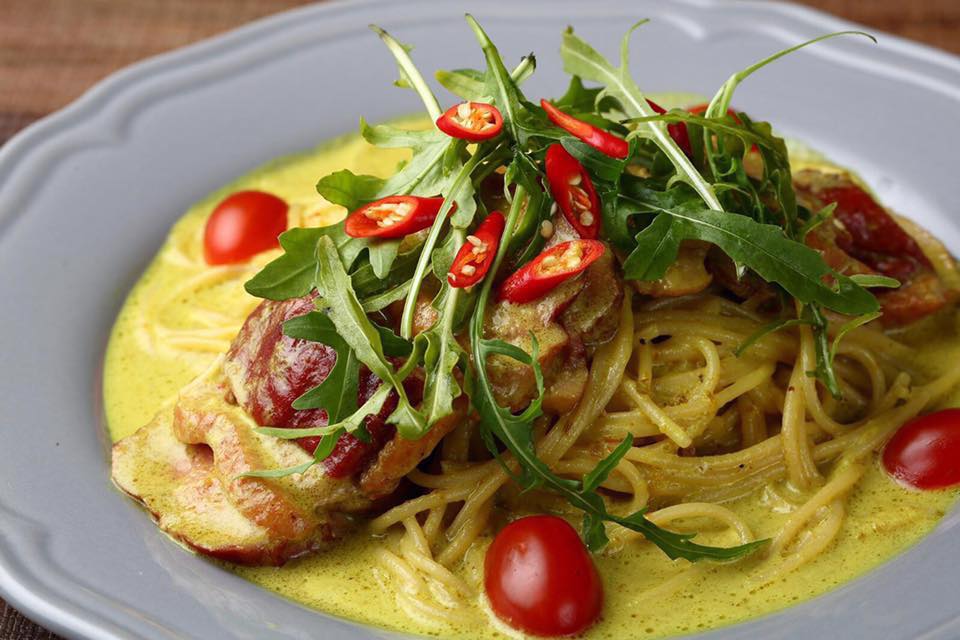 Source: Noosh Halal Noodle Bar & Grill
Noosh Noodle Bar & Grill specialises in fusion food comprising of Asian and Western cuisines. Opened in 2016, they are known for their signature dish, Smoked Duck Lemak Chilli Padi Pasta, a clever combination of traditional Malay chicken dish that uses duck instead of chicken, and pasta instead of rice. It is served with arugula leaves and cherry tomatoes, to help alleviate the spiciness of the gravy.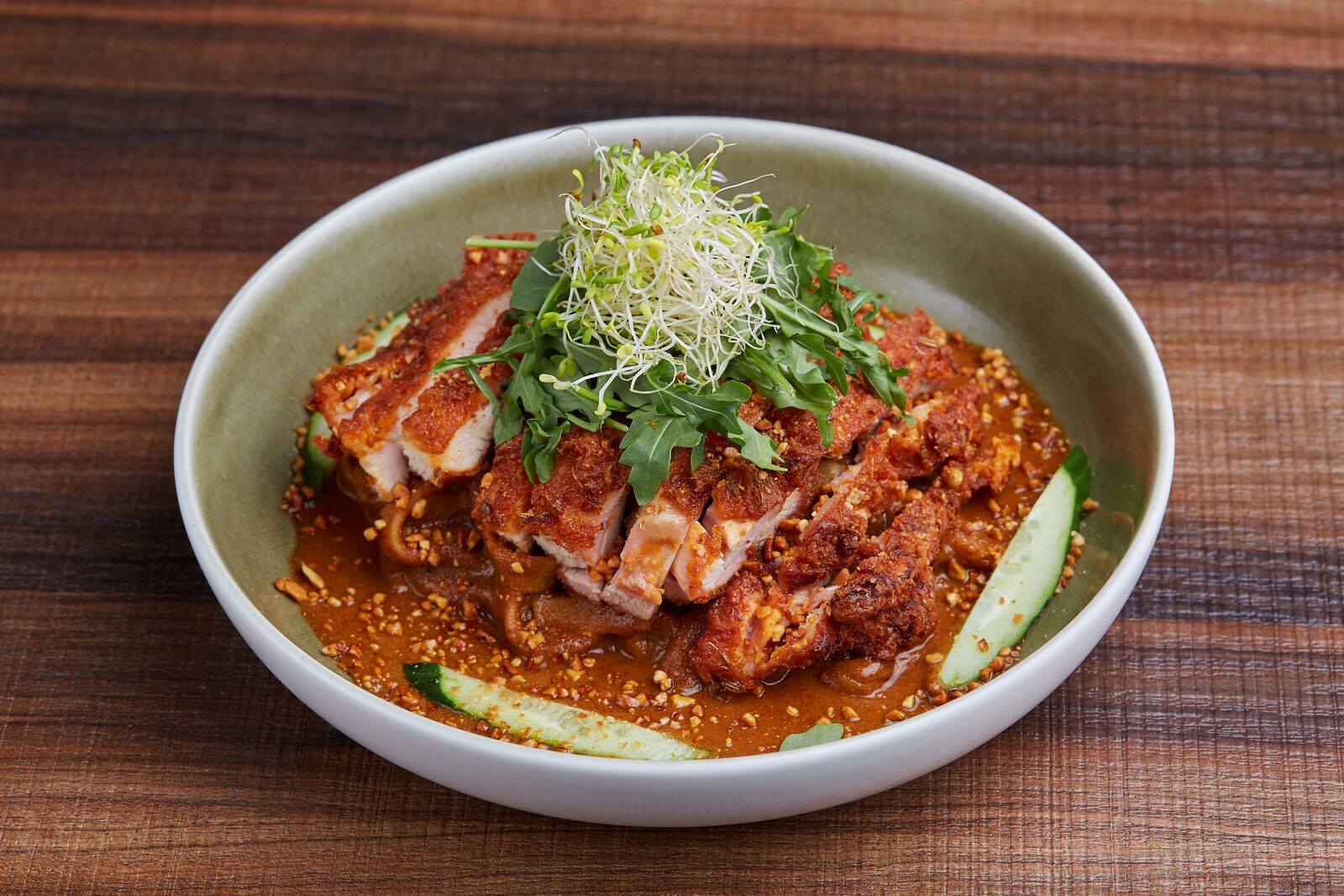 Source: Noosh Halal Noodle Bar & Grill
Situated at The Esplanade, their other signature dish is the Noosh Noodle Sizzling Plate, is a Korean inspired stir-fried noodle with sweet sauce, and you can pick between chicken or beef. Served on a hotplate, it elevates the dish with a slightly charred flavour. All eyes on it as it arrives sizzlin' to you! Or if you'd like something sweet and spicy, order The Balinese Satay Ayam Pasta.
8 Raffles Ave Esplanade Mall
#01-13B
S039802
Read: Best brunch spots in Singapore
3. StraitsKitchen
Located in Grand Hyatt Singapore, StraitsKitchen is one of the top Halal-certified buffets in Singapore. Offering a bevvy of cuisine options from Chinese, Indian, Malay and Peranakan dishes and desserts. If you're up for a culturally gastronomical experience, you must try StraitsKitchen.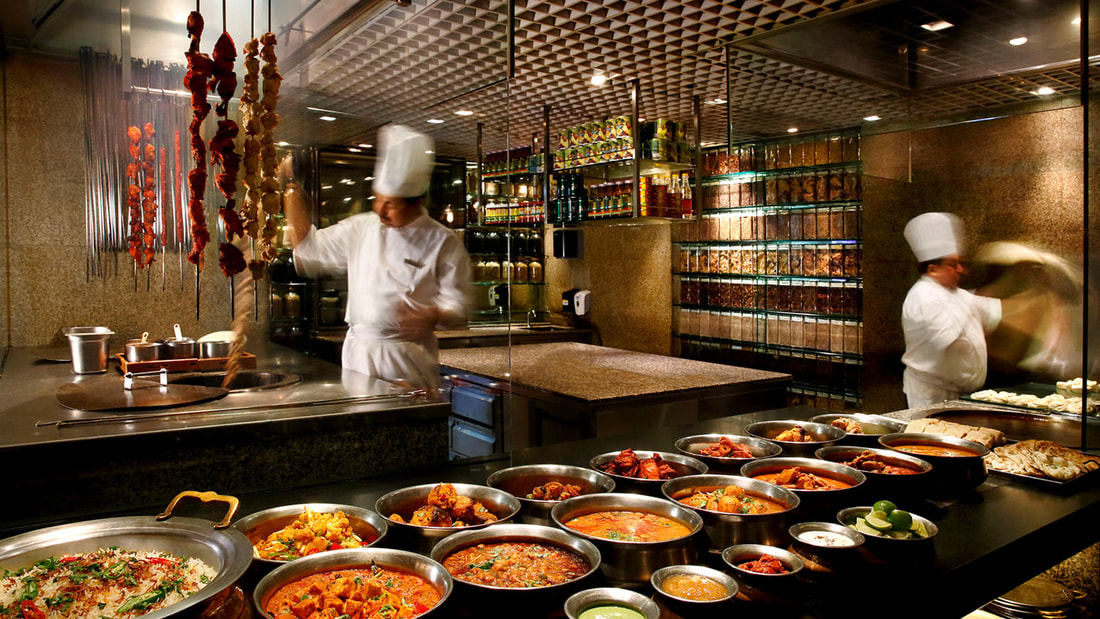 Source: StraitsKitchen
The kitchen is an open-concept, so it's interesting to see the chefs at work mastering their culinary craft. Its interior is also beautifully decorated with luxe furniture in an elegant and comfortable setting.
We highly recommend Indian cuisine, which serves both Northern and Southern Indian food. Devour the Keema Mattar, Mutton Tandoori or Prawn Tandoori, accompanied with freshly made garlic naan, which is a match made in heaven for spiced lovers. Do remember to indulge in an assortment of colourful kuihs, from Kuih Lapis, Kuih Lopes, Muah Chee and even Iced Kachang for dessert, smothered in generous gula Melaka. Also go bananas for their Goreng Pisang! Here's a tip, add a dollop of vanilla ice cream, the combination will blow you away.
10 Scotts Road Grand Hyatt Singapore
S228211
Read: 5 simple ways to improve your food photography Instagram game

4. The Royals Steakhouse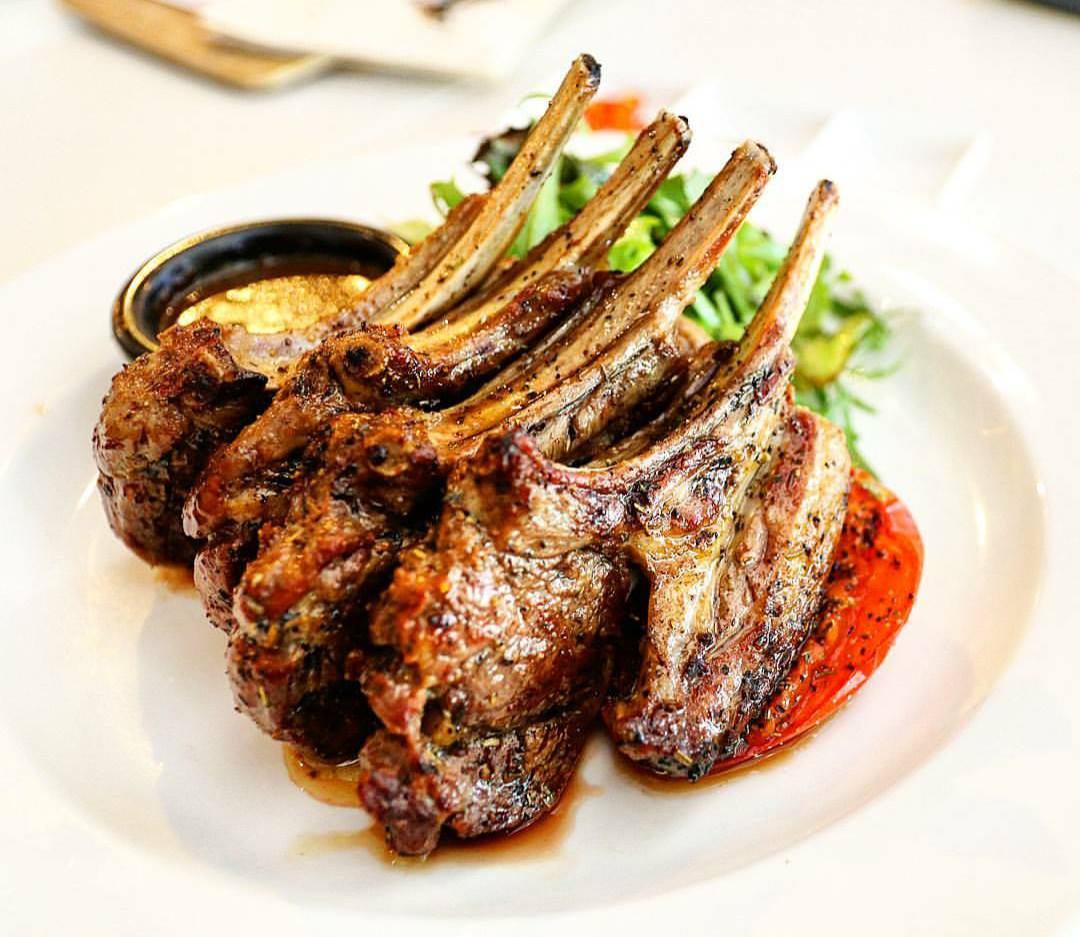 Source: The Royals Steakhouse
Nestled in between rows of shophouses in Arab Street, lies a humble restaurant, The Royals Steakhouse. Located at Jalan Pisang, it's common to walk past this restaurant as it's relatively small in size, but once you've tried their food, you'll definitely be a regular. Dubbed as one of the best Halal steakhouses in Singapore, sink your teeth into tender and juicy steaks, imported from Australia and New Zealand. The steaks are served with home-made sauces such as caramelised onion, black pepper or mushroom, with a fresh green salad.
Source: The Royals Steakhouse
While they are known for their steaks, be sure to try their other dishes such as 'Royals' Bad Boy Burger and Chicken Katsu Burger which are just as delicious. To avoid disappointment, do ensure you make your reservation as they can get really busy during lunch and dinner time.
10 Jalan Pisang
S199077
5. Nana Thai Restaurant
Famous for dishing out mouth-watering Thai cuisine, Nana Thai Restaurant, is located in the heart of Orchard Road, at Far East Plaza. Indulge in authentic Halal Thai dishes here and order some of their best signature dishes such as Thai Red Curry, Hotplate Black Pepper Beef and Salted Egg Crab. Known for their generous portions and affordable prices, Nana Thai Restaurant does not disappoint.
14 Scotts Road Far East Plaza
#04-022
S228213