Known as the Land of the Gods, go off the beaten track in Bali and discover must-see hidden gems. Located just over 2 hours by plane from Singapore, Bali attracts millions of tourist every year for its stunning beaches, magical temples and scenic views. But beyond these typical attractions, you must check out these 8 spots in Bali before it gets too popular with tourists.
1. Nungnung Waterfall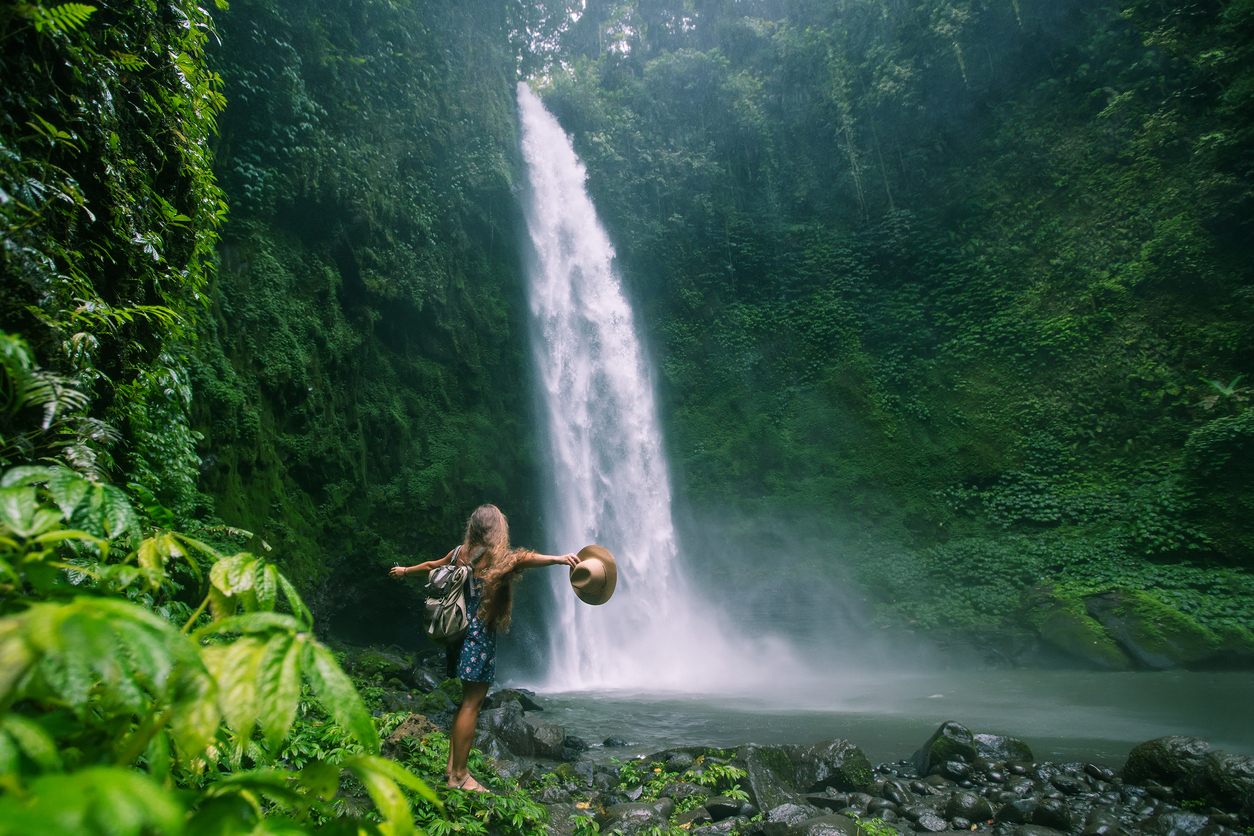 Although TLC said to not chase waterfalls, you should chase after Nungnung Waterfall. Located about an hour's drive from Ubud, it isn't the easiest to reach. But with a little hike and a whole lot of adventure, this waterfall is a must-see hidden gem in Bali. Be careful as you descend the path as it can be quite slippery after a rainfall.
Capture the Mother Nature at its best with cameras, drones and gimbals from DJI.
2. Stay at the Mara Safari Lodge
Although you're in Bali, experience an unforgettable African experience with wildlife right in your backyard. Mara Safari Lodge is located in Gianyar, about an hour's drive from Bali city centre. The lodge is modelled to look and feel exactly like an African resort, where it captures the authenticity and magic of the African plains. You'll get to meet its exotic free-range residents including zebras, rhinoceroses, the Sumatran Tiger and more. Experience the Lodge's Safari Journey, Exhibit Bali Safari & Marine Park, and Educational Shows, all while indulging in the warm Balinese hospitality and luxury the island is known for.
3. Visit the Underwater Temple Garden
If you're a diver, a visit to this dive spot near the Ceningan Channel is a must. Once mistaken for an archaeological find that probably sank due to natural disasters, the temple garden was created in the last decade. Regardless, the underwater installation is still a sight to behold. The Balinese-style temple features impressive gates and giant statues of Buddha and other Hindu gods.
4. Ascend a live volcano
Photo by 东旭 王 on Unsplash
Take a respite from shopping, surfing and café hopping – climb a live volcano! There are several volcano climbing and trekking tours in Bali that'll take you to the summit of Mount Batur, Mount Agung or Mount Rinjani. While the early hours and physically demanding activity of ascending over a thousand meters above sea level isn't the best leisurely activity, take comfort in the breathtaking sights you'll be seeing once you reach the peak.
Book a volcano hiking tour with Klook.
5. Blue Lagoon
Dubbed as an underwater paradise, Blue Lagoon is one of Bali's best-kept secret. Located about 1.5 hours' drive away from Kuta and northeast of the main beach of Padangbai, this beach presents itself beautifully with its panoramic view. The beach features sapphire waters and friendly marine creatures that invite you to dive in instantly. Fringed by tropical plants and towering cliffs, you'll be reminded of famous beach destinations such as the Maldives and Bora Bora. Water sports like surfing and snorkelling are available here. Ask from any of the nearby warungs (small family-owned business such as a restaurant or cafe) for equipment and price.
6. Go glamping
Ditch the lavish villas and immerse yourselves in glamping! Experience the charm of camping and sleeping under the stars, coupled with creature comforts like a hot bath and comfortable bed. It is a soothing escape away from school, work, stress, and the city that you must experience at least once in your life. Imagine spacious tents or yurts with drapes billowing in the wind, beds with sheets that come with higher thread counts, a fan or air-conditioner, TV, bath, and a priceless view. Some options for you to check out – Escape Nomade in Canggu and Sandat Glamping Tents in Ubud.
7. Broken Beach (Pasih Uug)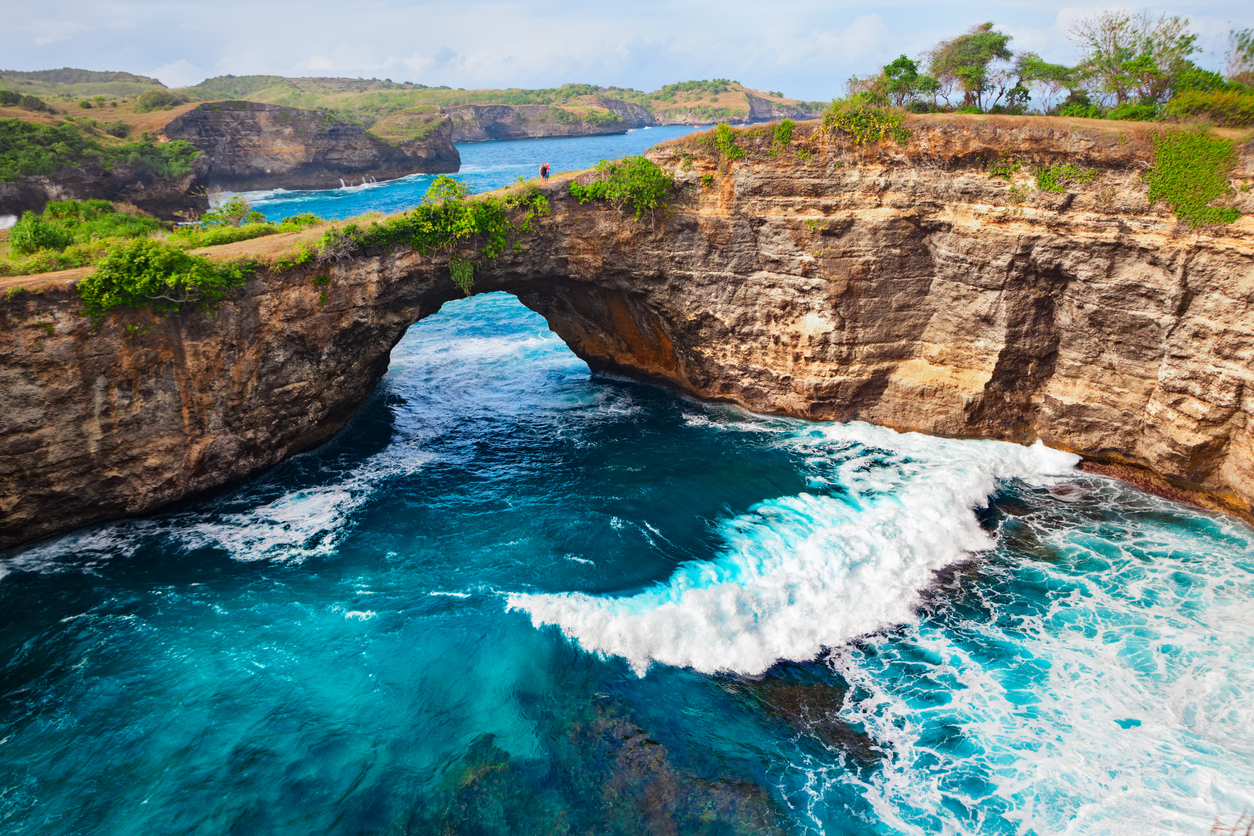 Broken Beach is one of the most picturesque spots in Nusa Penida Island, Bali. The cliffs here ranges from 50 to 200 meters high, and there is a 98 diameter hole that opens up directly to the ocean. This beach is unlike any you'll ever see in the world. If you have a knack for adventure, you must go snorkelling here, where you'll get to see incredible views, and if you're lucky, you'll get to swim with manta rays.
8. Angel's Billabong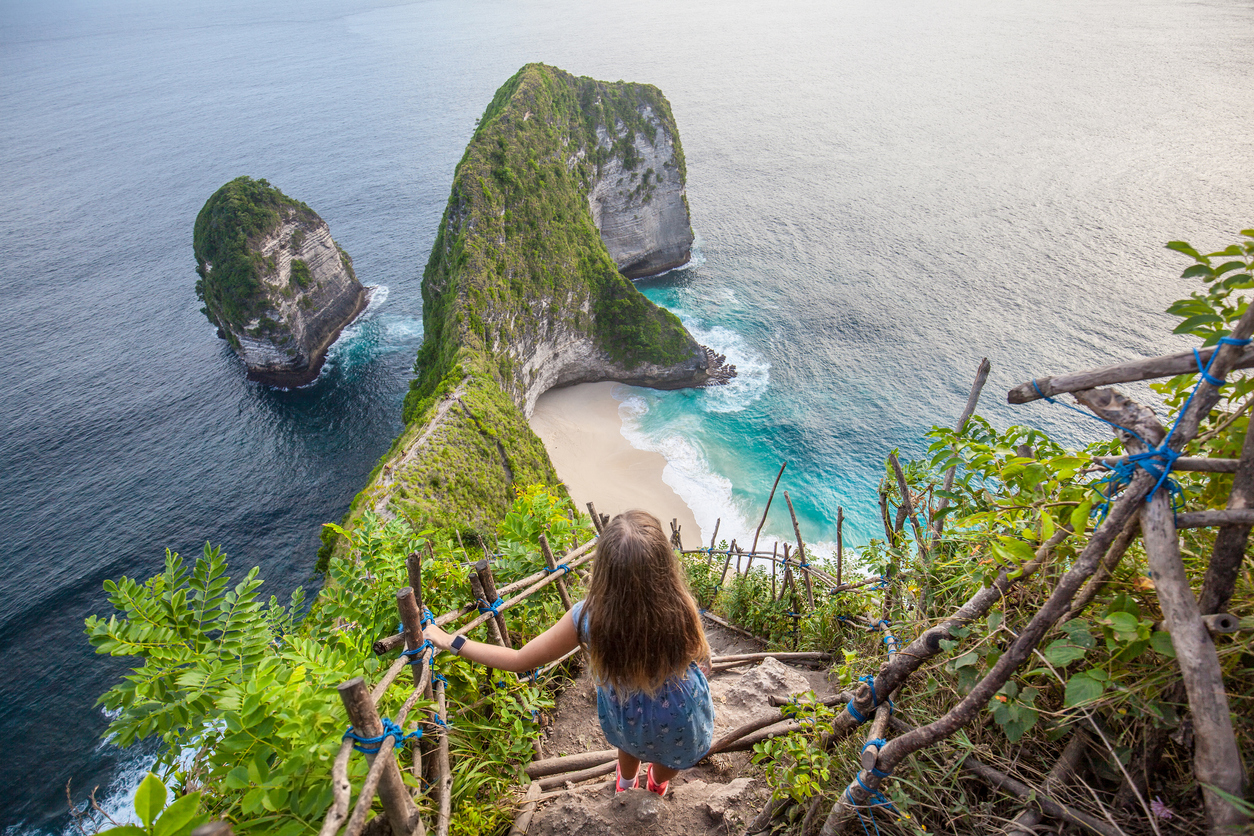 Another hidden gem in Nusa Penida Island, Angel's Billabong boasts crystal clear turquoise waters that lead to the sea. It is a natural infinity pool framed with rock cliffs, overlooking Manta Point Beach. It's located within proximity to Broken Beach, so you must check this out too. You can descend to the infinity pool (but only during low tide for safety reasons), for a swim or soak.
Fly to Bali and earn cashback for every booking made.
For successful cashback tracking, sign in to meREWARDS and click 'Buy Now' in brands' pages. For more information on cashback, read here.