School's out for the kiddos and there's no better way to celebrate the holiday than with some delicious grub. Finding the right kid-friendly dining spots in Singapore can be tricky – you have to ensure there are sufficient space for them to run around, a playground nearby to keep them entertained and a variety of healthy kids' meal on the menu. We hear you, and we have curated a list of the best kid-friendly restaurants and cafes to try this holiday break.
Read: 15 Best Fun & Free Things to do in Singapore - from visiting a Lighthouse, Peranakan Shophouses to Hiking The Southern Ridges
1. SandBank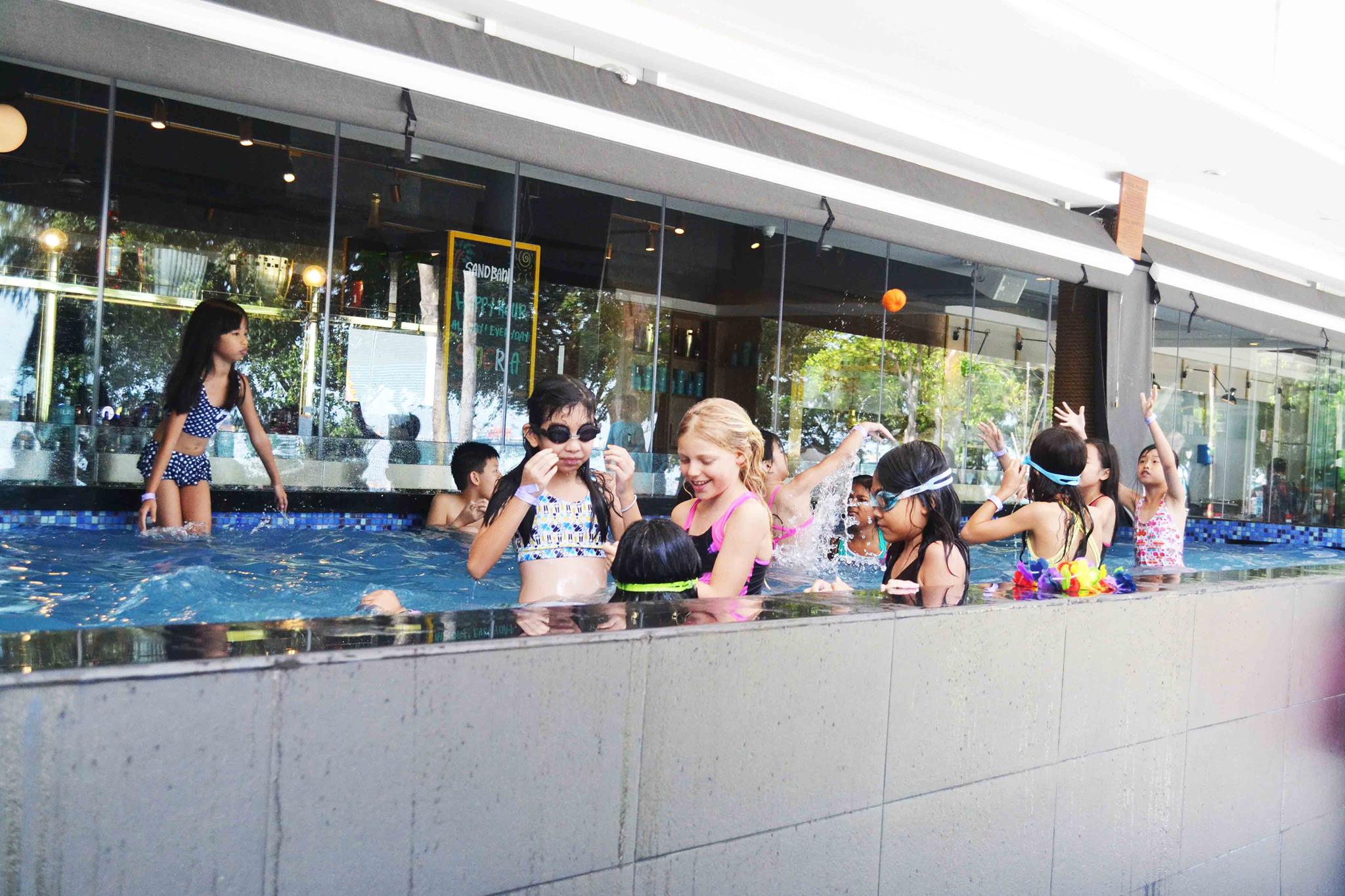 Source: SandBank
With a private pool within the restaurant itself, you bet SandBank is the go-to restaurant at East Coast Park with the kids. You can sit back and relax with their range of beers, cocktails and wines, while the kids have a splashin' good fun in the sun. There's a public shower facility next to the restaurant, so the kids are clean and dry for mealtime. For munchies, they have junior meals from Mini Cheese Beef Burger ($9), Chicken Ham & Cheese Sandwich ($8), Salmon Creamy Spaghetti ($9) and more.

Address: Parkland Green, 920 East Coast Parkway, #01-28-32, S449875
Opening hours: Mon 5pm – 10pm, Tues to Fri 12pm – 10pm, Sat & Sun 10am – 10pm
Read: Best Hotels for a Staycation in Singapore
2. Picotin Express (Fairways Drive)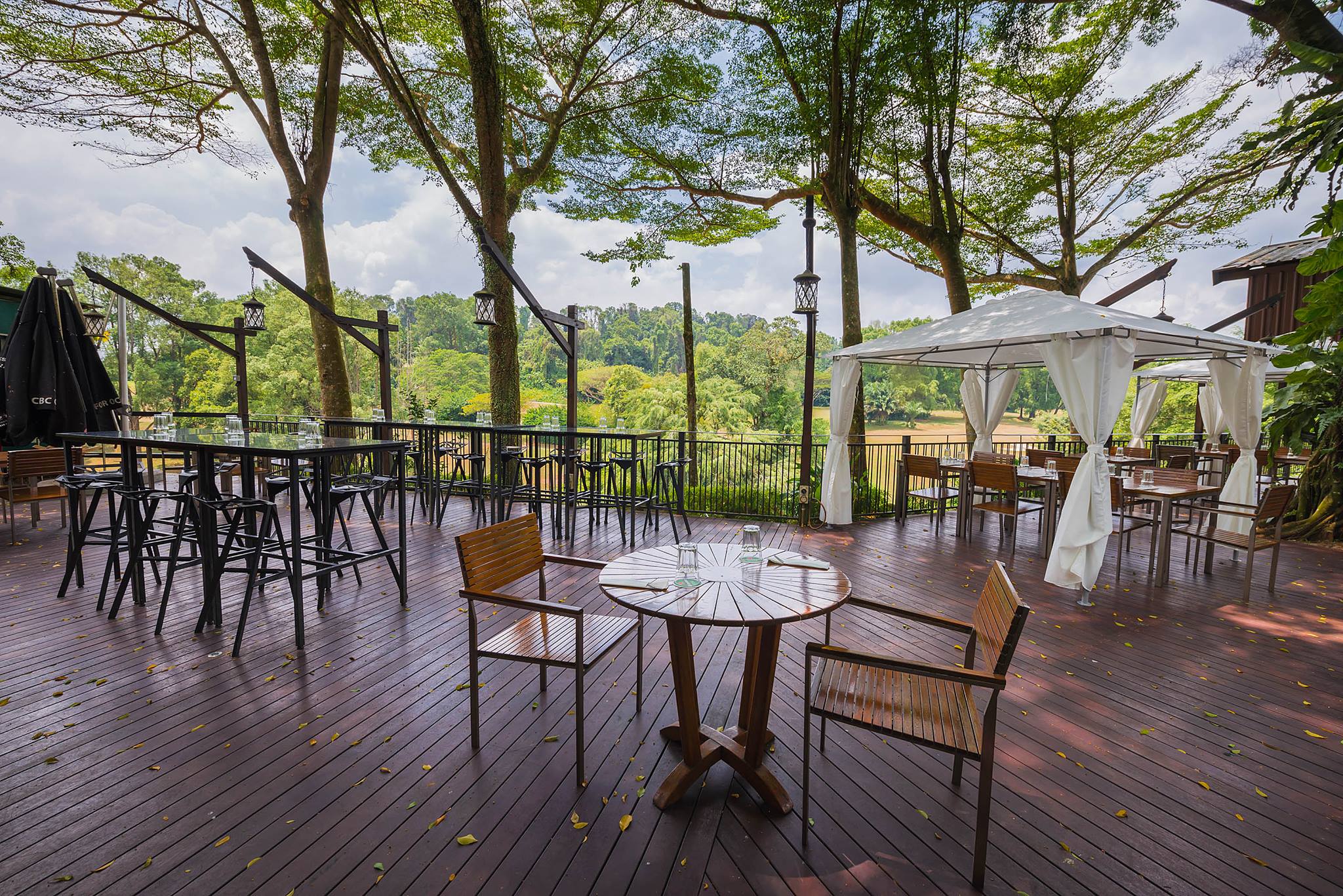 Source: Picotin Express
Source: Picotin Express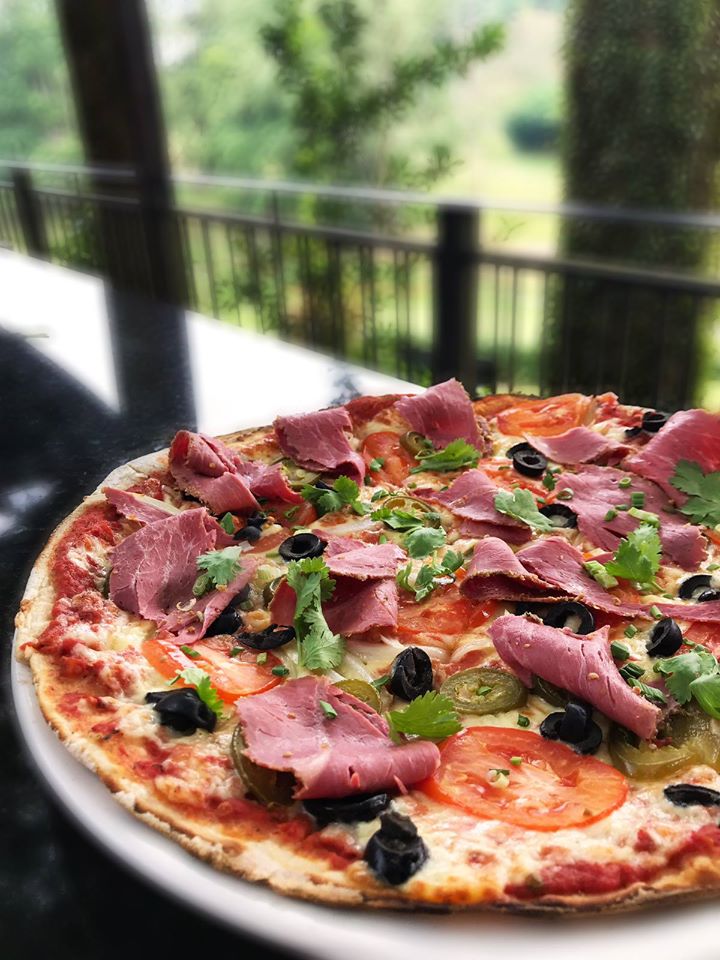 Source: Picotin Express
Located in the lush greenery of Champions Golf Course, lies a spacious family-style bistro restaurant called Picotin Express. The restaurant is adjacent to many kid-friendly activities such as 9-Hole Golf Course and 36-Hole Outdoor Mini Golf for the little ones. If you're considering throwing a birthday party for the kids, Picotin Express is the perfect location as the team is highly experienced in holding kids events. They also have dancing lights! If you pop by at night, they might just blast ABBA to get you groovin' and be a dancing queen.

For regular dining, the little ones can choose from small pizzas, pasta or fish fingers and chips. Each item includes a glass of juice or soft drink and a scoop of ice cream or small chocolate mousse. The big ones (adults!) aren't neglected, you'll have an array of sublime options from Fjord Salmon, Crispy Duck Leg Confit and Honey Glazed Pork Ribs, that'll have you wiping your plates clean. Picotin Express also has another outlet at East Coast here.

Address: Champions Golf, 60 Fairways Dr, S286966
Opening hours: Daily 7am – 11pm

Enjoy 1-for-1 dining here when you sign in and redeem these exclusive vouchers.Promo is valid at their Bukit Timah outlet heretoo.

3. Ola Beach Club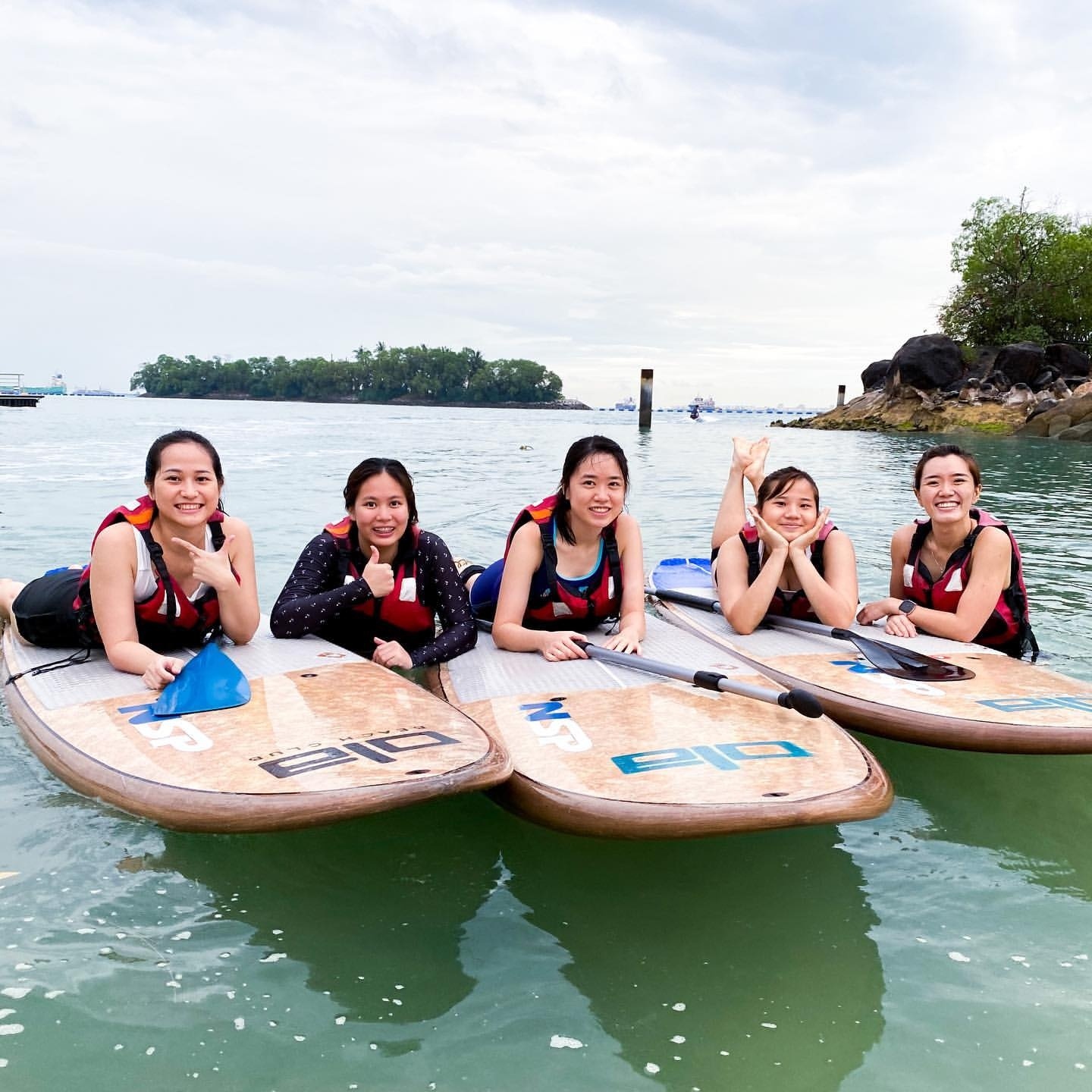 Source: Ola Beach Club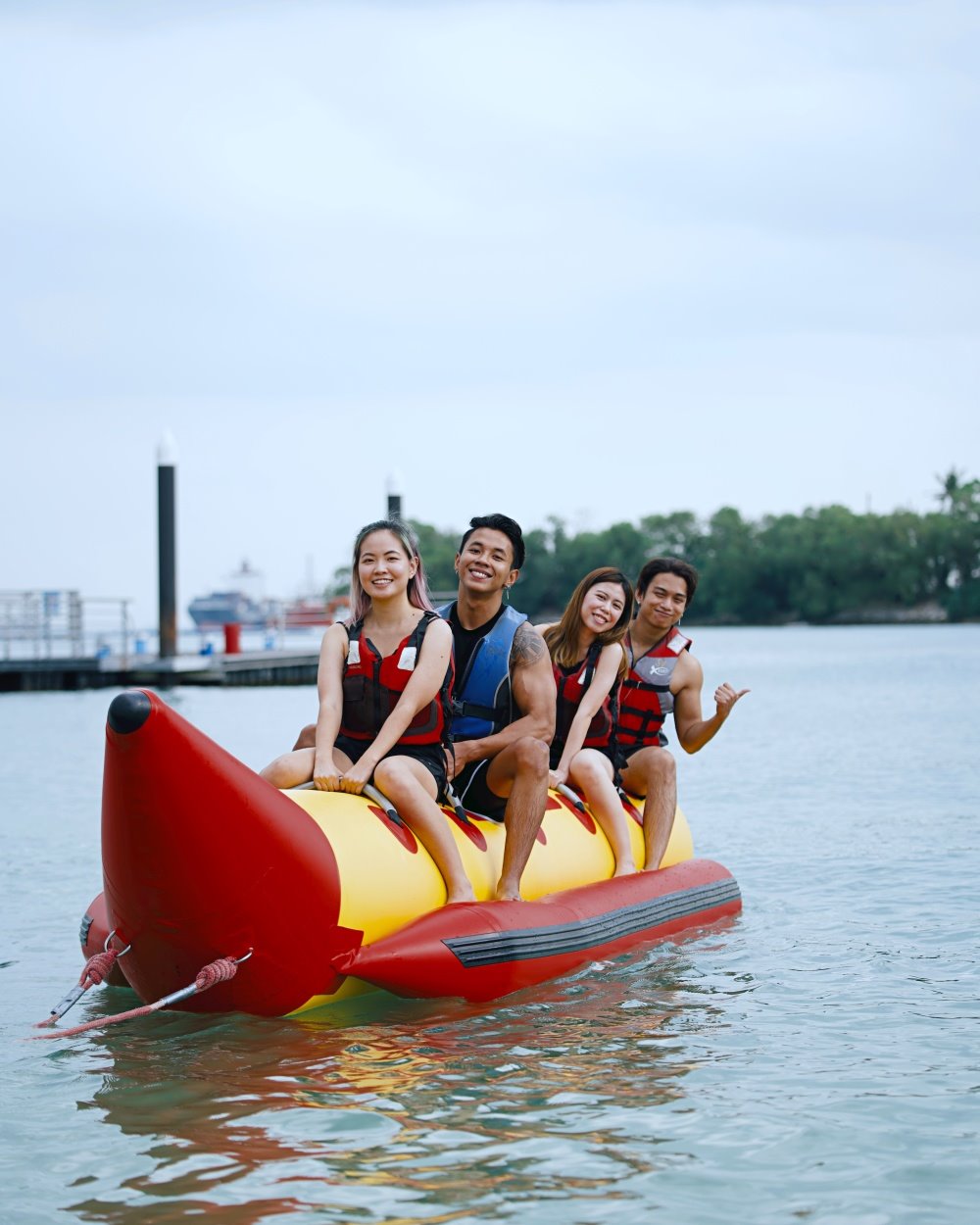 Source: Ola Beach Club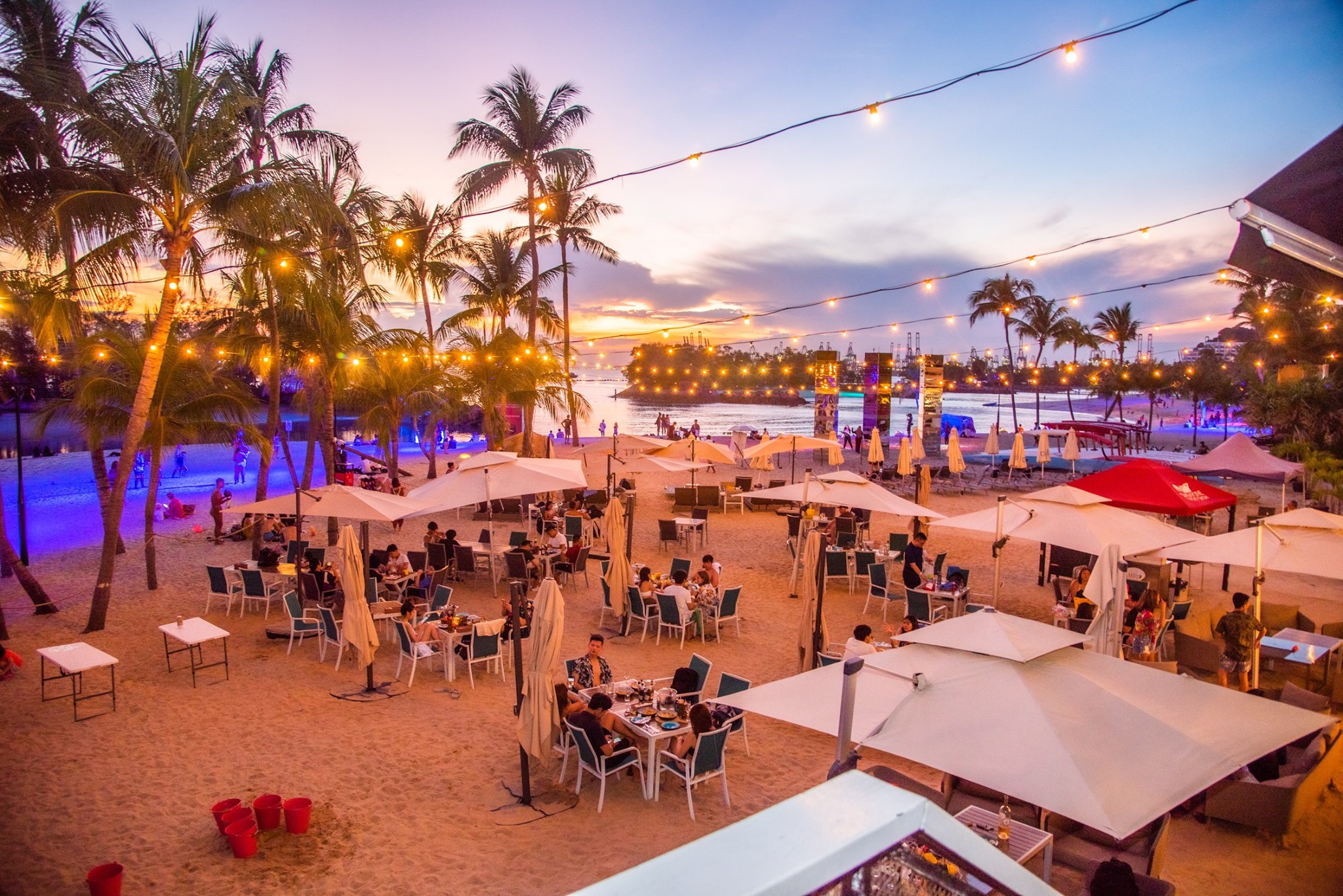 Source: Ola Beach Club
Sun, sand and the sea – always a good idea and it's the ultimate recipe for a fun-filled day. At Ola Beach Club, let the kids run riot to their hearts' content here in Sentosa Island. There are plenty of kid-friendly activities here from kayaking, donut tube to Jetblade. Once you've worked up an appetite, munch on Hawaiian-styled dishes such as Poke Bowls, burgers and kids' regular favourites - a range of pizzas and pasta.

Address: 46 Siloso Beach Walk
Opening hours: Daily 10am – 10pm
Read: Best Things to See & Do in East Singapore
4. Wildseed Café at The Alkaff Mansion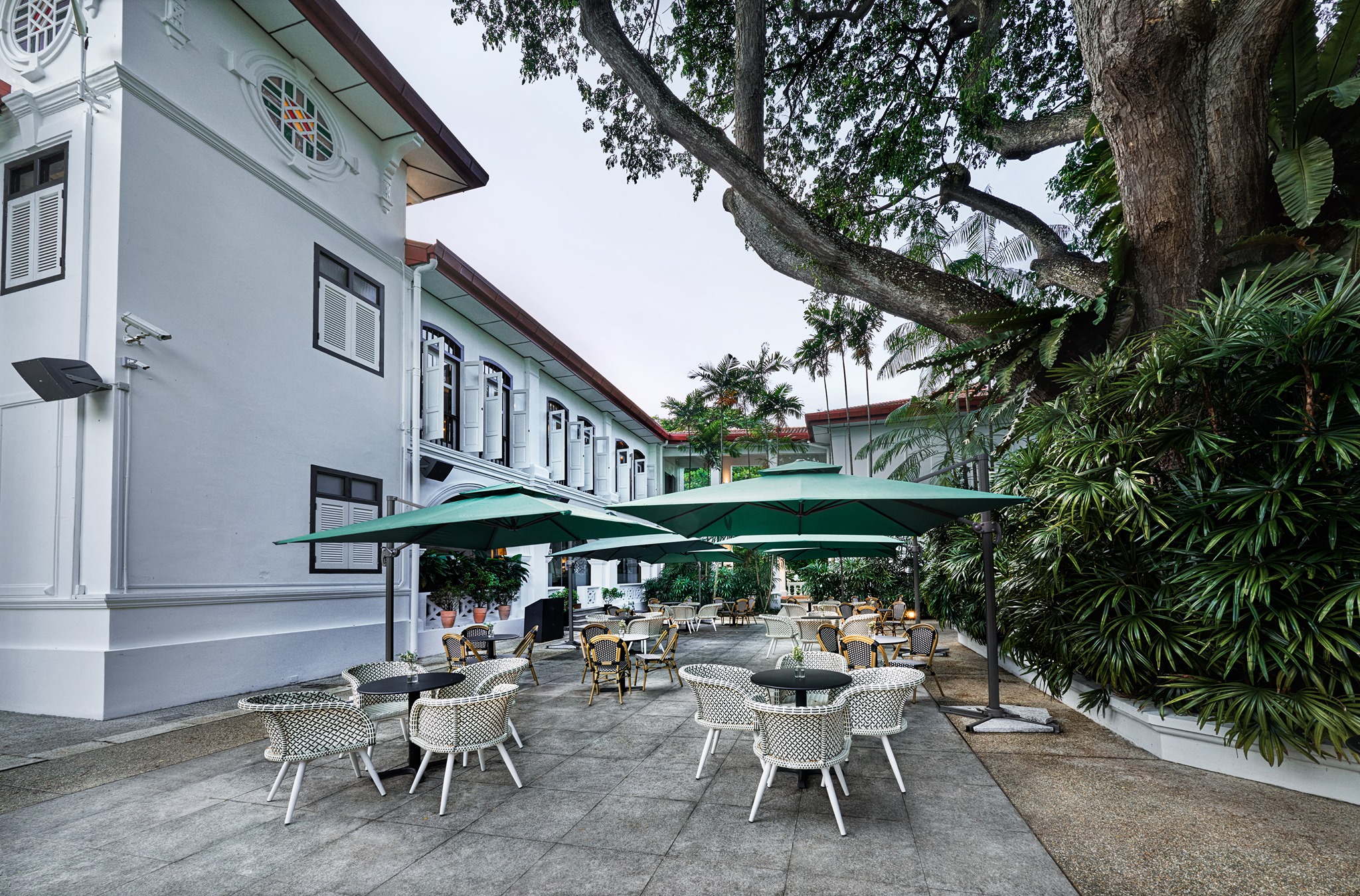 Source: Wildseed Cafe
Source: Wildseed Cafe
Perched atop Mount Faber, Wildseed Café is housed in a colonial-styled bungalow that was built in 1918. The building was once used as a venue for high society parties and is still known to hold intimate weddings. The Alkaff Mansion is now home to three eateries – UNA, TXA and Wildseed Café.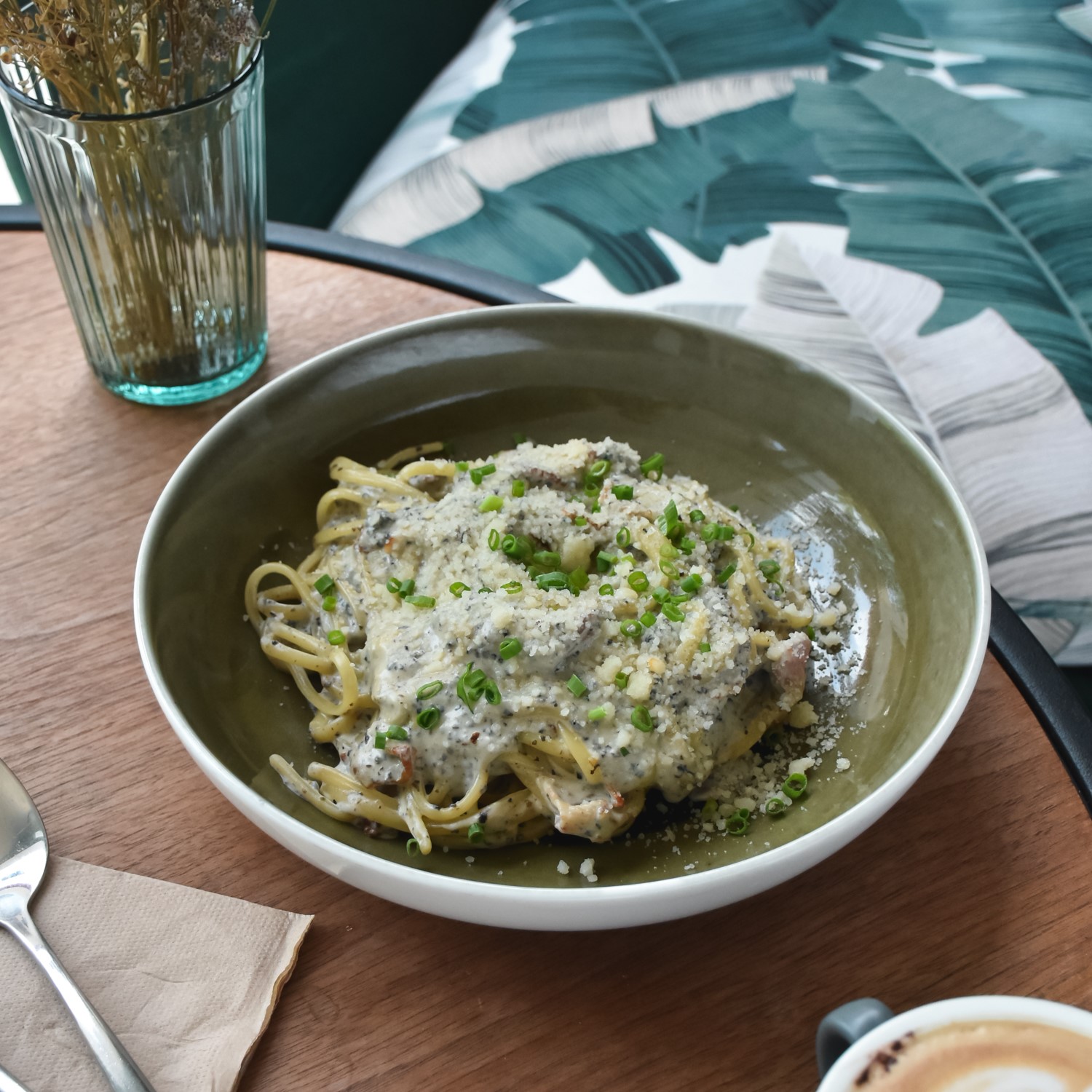 Source: Wildseed Cafe
The cafe is surrounded by sprawling greenery that exudes a welcoming space for people of all ages, including children. Indulge on a range of brunch items from freshly baked cakes, sublime pastries and other specialities such as Truffle Brie Pizza, Miso Shitake Linguine and Loaded Mac & Cheese (always a kid's favourite!). If you come during the weekend, the breakfast menu is available till 4pm. Did we mention the café is pet-friendly? Bring Fido along because after all, he's family too!

Address: 10 Telok Blangah Green, S109178
Opening hours: Daily 8am – 4pm
5. Food for Tots
Source: Food for Tots
Source: Food for Tots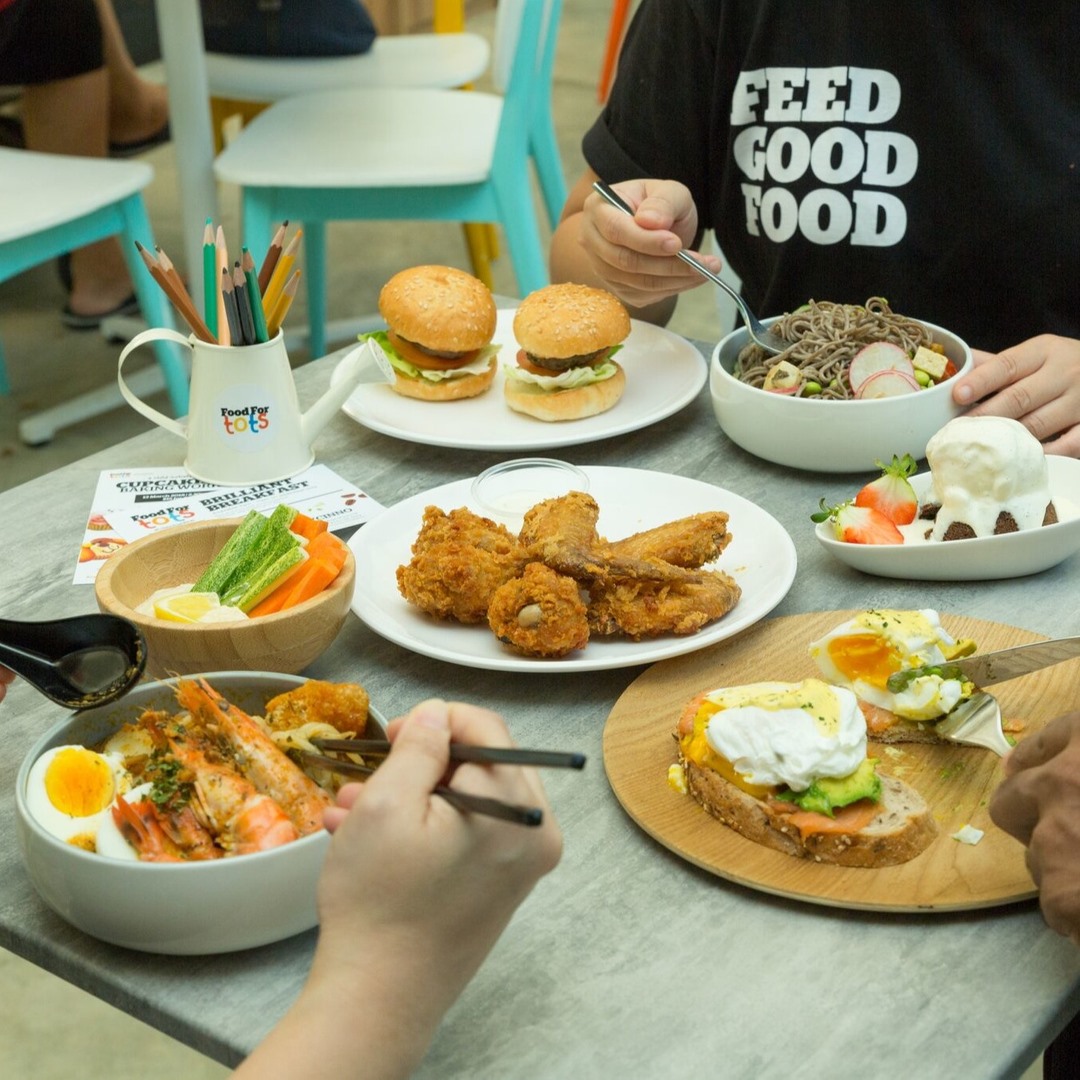 Source: Food for Tots
Conceptualised by the good folks of Food for Thought, is their newest concept catered to kids - Food for Tots. Located in Jacob Ballas Children's Garden at Botanic Gardens, their menu features a slew of yummy treats from Granola Yogurt Bowl ($11), Ham & Cheese Croissant ($10) to Garden City Pesto Spaghetti ($13). They even have a curated menu for kids under 10 which includes Kids Blueberry Smoothie Pancake ($8.50), DIY Beef Burger ($10.50) and many more. This eco-friendly café aims to educate the little kiddos by appreciating the environment more, through playtime and the food they eat.

Address: Singapore Botanic Gardens, 1H, Cluny Road, #01-K1, S259604
Opening hours: Daily 9am – 5pm, closed on Mon

6. Café Melba at Goodman Arts Centre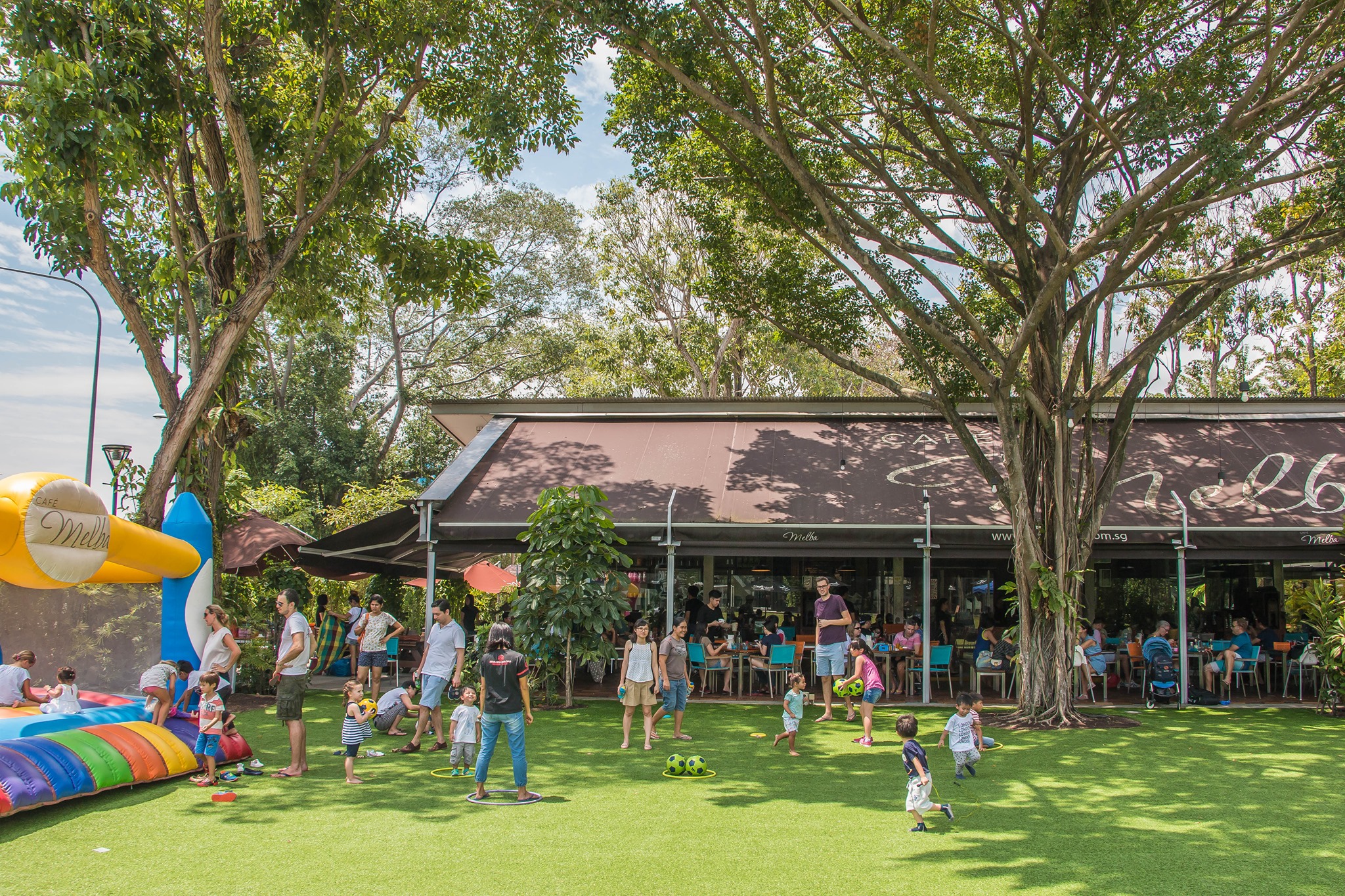 Source: Cafe Melba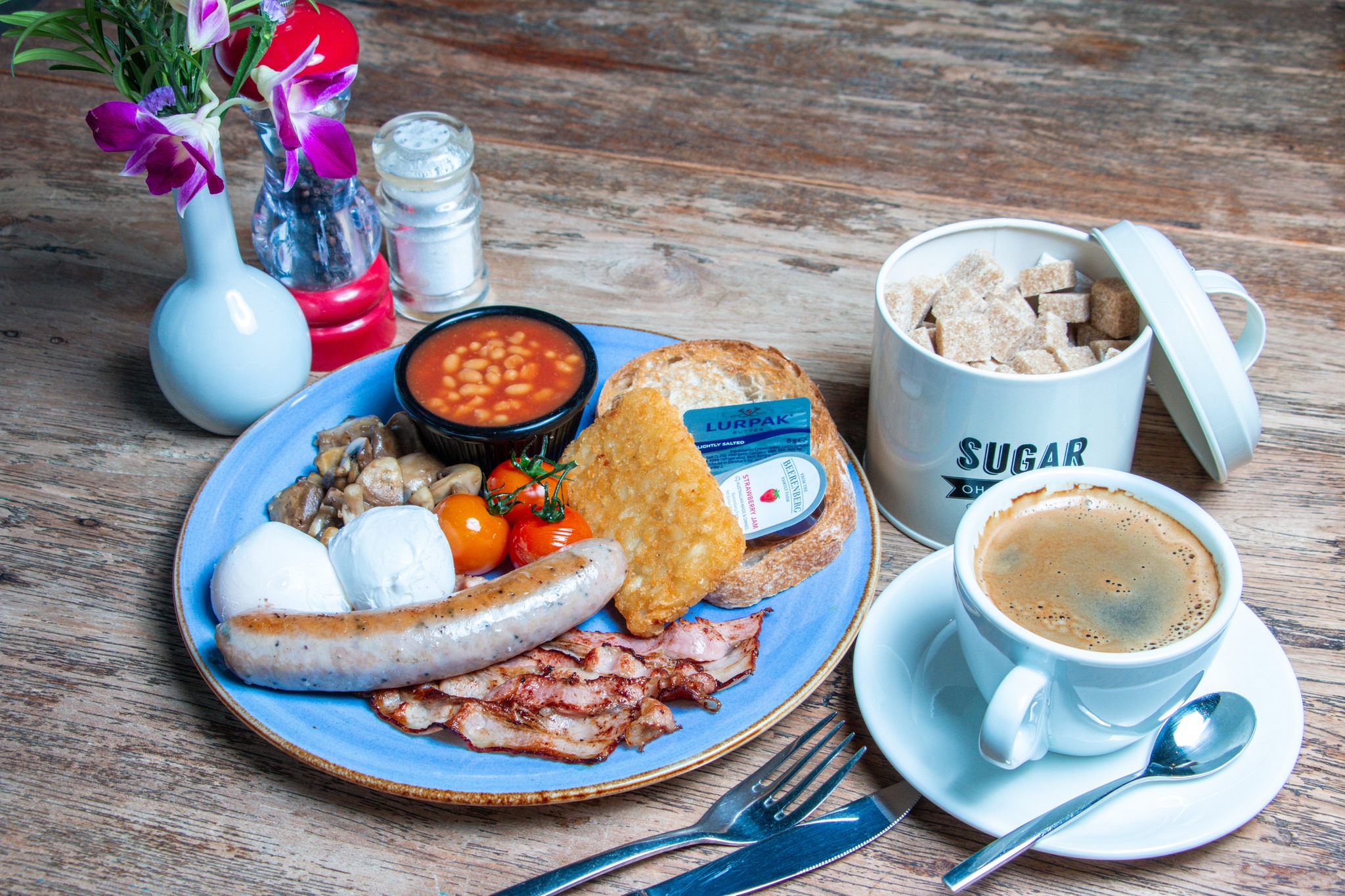 Source: Cafe Melba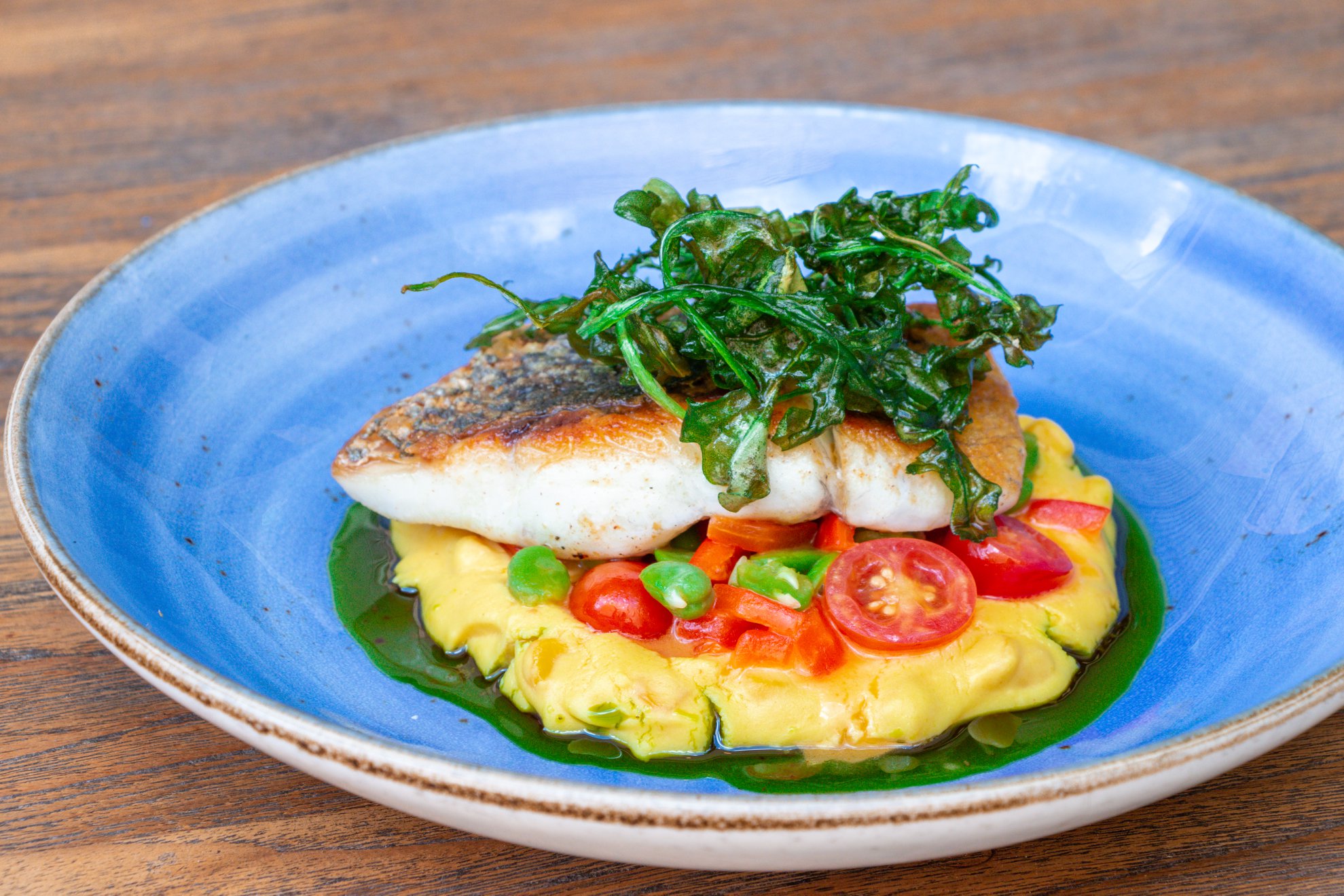 Source: Cafe Melba
Awarded Silver for Best Family-Friendly Restaurant by Expat Living's Readers' Choice Awards 2020, Café Melba serves dishes of Melbournian and Asian cuisine. Located at Goodman Arts Centre in Mountbatten, the 120-seater cafe strives to be an oasis from our daily busy lives. You can unwind by ordering the all-day breakfast sets and have the kids jump to their hearts' content in the bouncy castle at the open field, adjacent to the café. The café dishes out favourites such as Eggs Benedict and our all-time favourite munchies, Truffle Fries! With delicious food available and a huge space, Café Melba is your go-to café for the little ones to run and be free!

Do note that the bouncy castle is only available from 3pm – 8pm on weekdays and 9am – 8pm on weekends (subject to weather conditions). Café Melba has a second outlet at Mediapolis which is kid-friendly too!

Address: Goodman Arts Centre, 90 Goodman Road, #01-56, S439053
Opening hours: Weekdays 10am – 10pm, Weekends 8.30am – 10pm

Book a table here and earn cashback.

7. Baker & Cook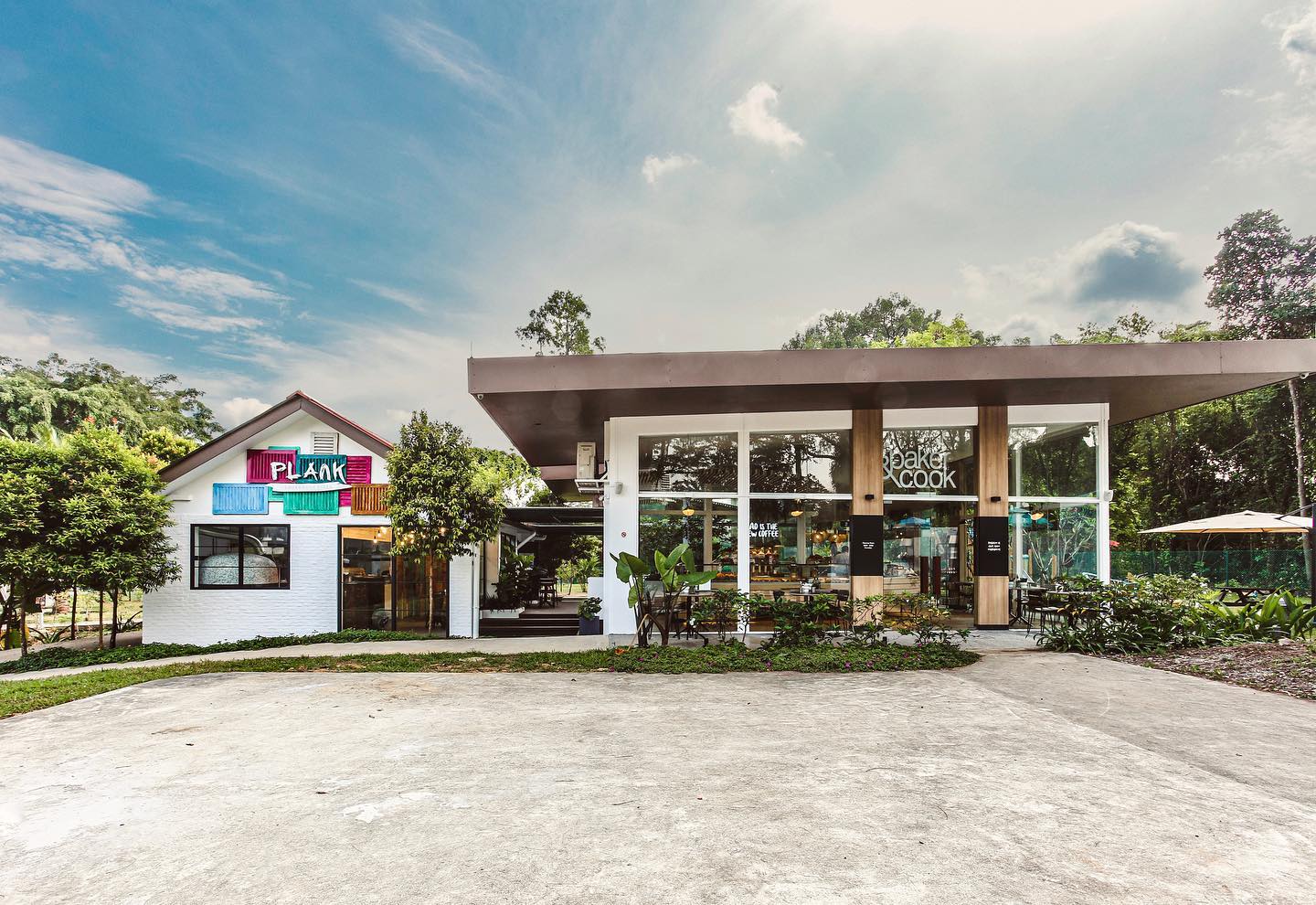 Source: Baker & Cook
Source: Baker & Cook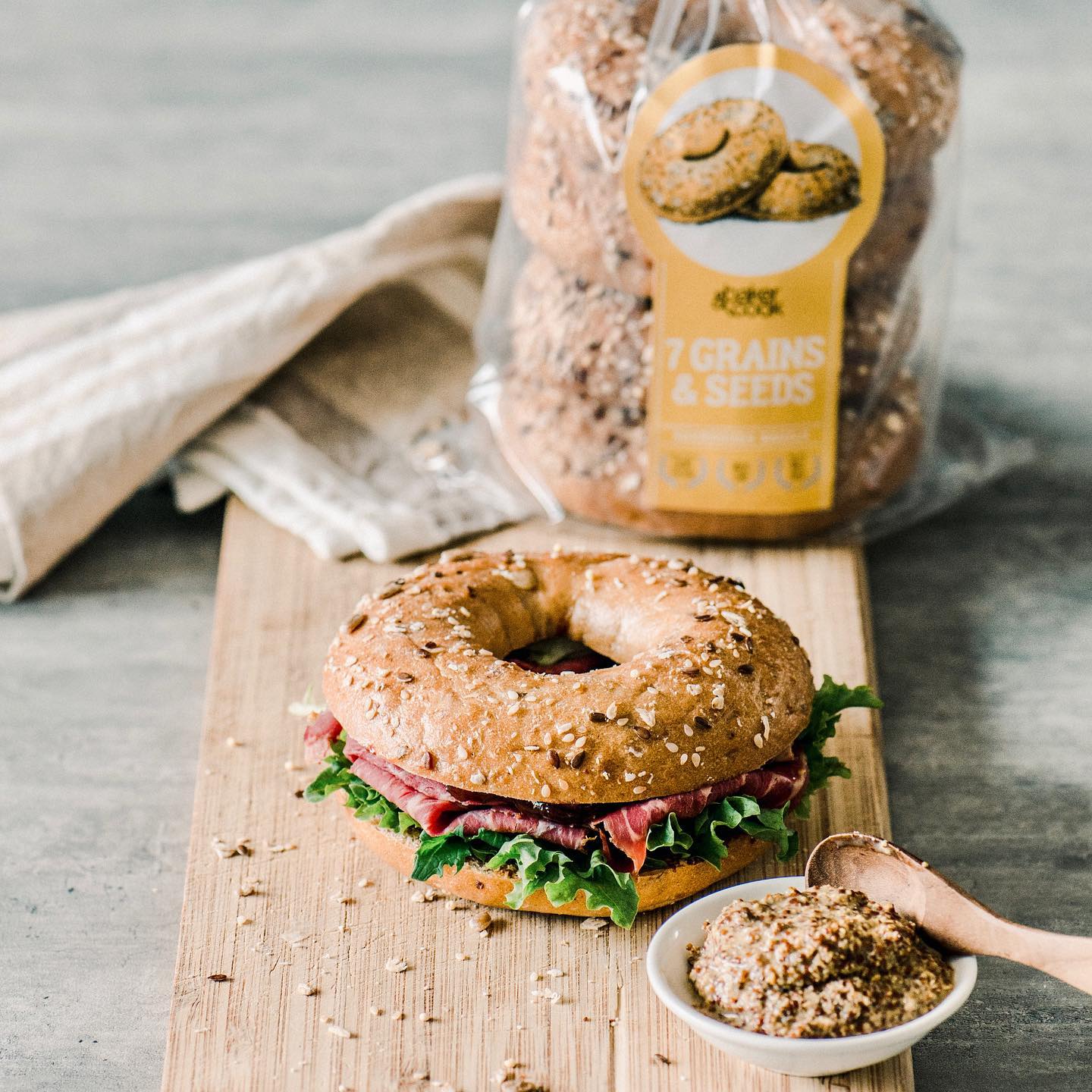 Source: Baker & Cook
When we think of Dempsey, the first thought that comes to mind are the swanky restaurants and bars. But take a second look and you'll notice Baker & Cook, a quaint café at Loewen Road, adjacent to the Dempsey Hill dining area. Opt for alfresco dining so the kids can run around freely, and the café is pet-friendly! Always a fun idea to bring Fido out too. Must-try are freshly baked bread and pastries. For the little ones, Mini Mo & Jo Cheeseburger ($12) and Simply Spaghetti ($12) are all-time favourites. Come during the weekdays as it's less crowded.

Address: 30C Loewen Rd, S248839
Opening hours: Daily 8am – 10pm

8. GRUB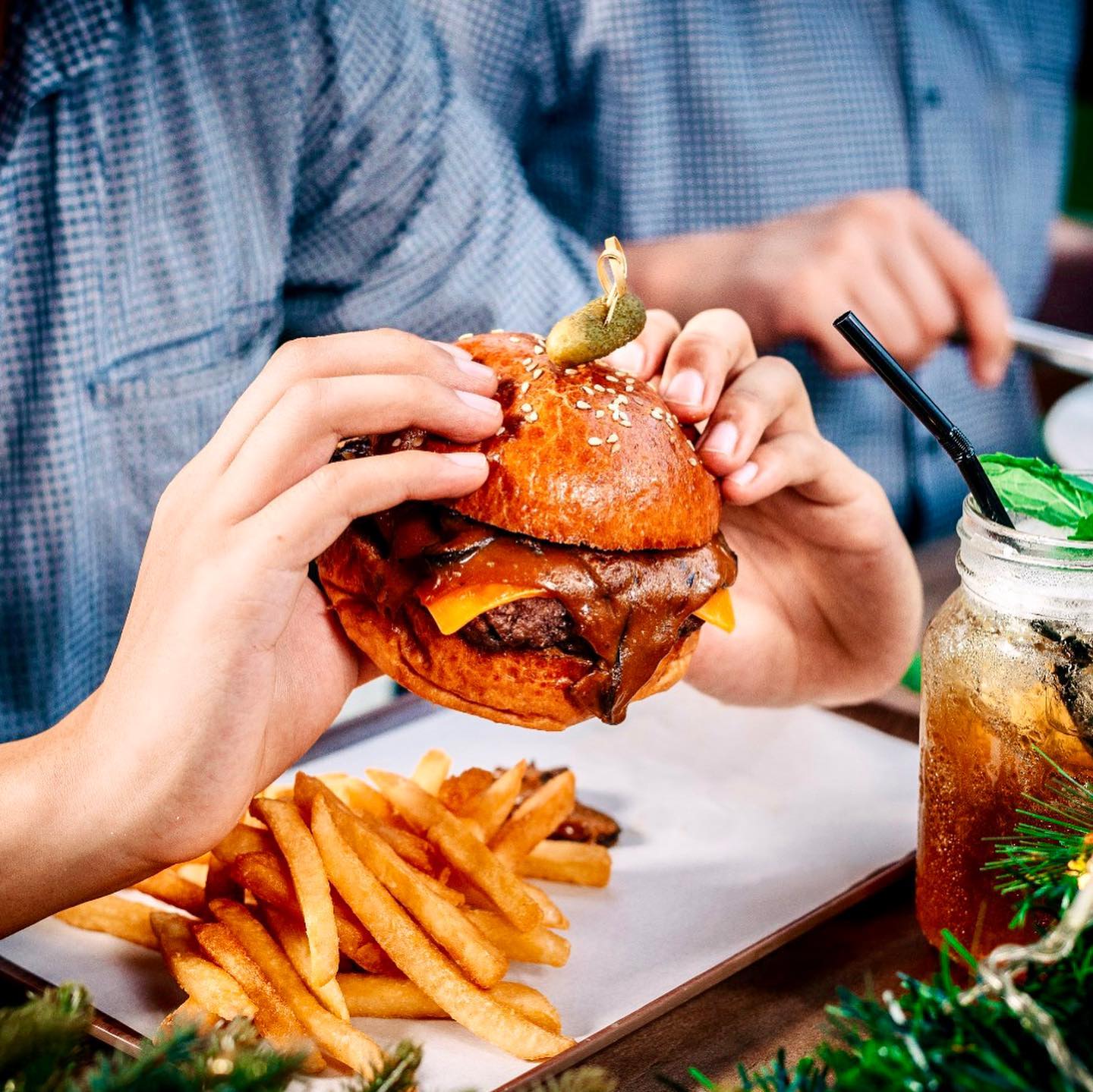 Source: GRUB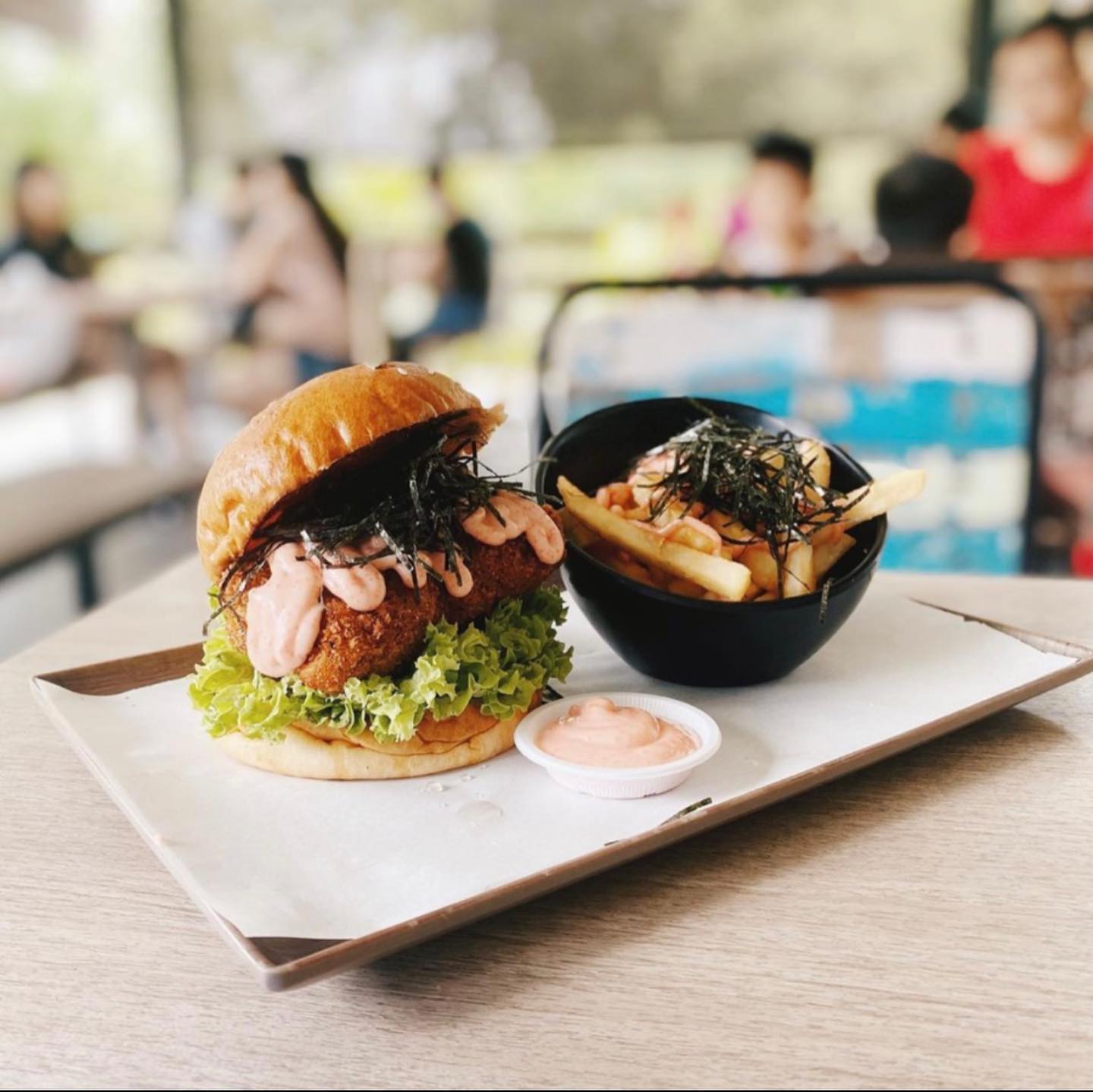 Source: GRUB
Nestled in the heartlands, GRUB is a homey café in the middle of Bishan-Ang Mo Kio Park that is 100% Singaporean. Dishes here has a Japanese influence and only uses fresh produce to deliver quality meals, without costing a dent to your wallet. For bang for your buck, try the Mentaiko Pork Katsu Burger ($17) or Har Cheong Fried Chicken with Waffles ($16) – umami filled dish which you can't get anywhere else. Its affordability, kid-friendly meals and vast play area for the kids, keeps families coming back for more.

Address: Bishan-Ang Mo Kio Park, 510 Ang Mo Kio Ave 1, S569983
Opening hours: Weekdays 11am – 10pm & Weekends 9am – 10pm

9. AJ's Beach Bar & Dining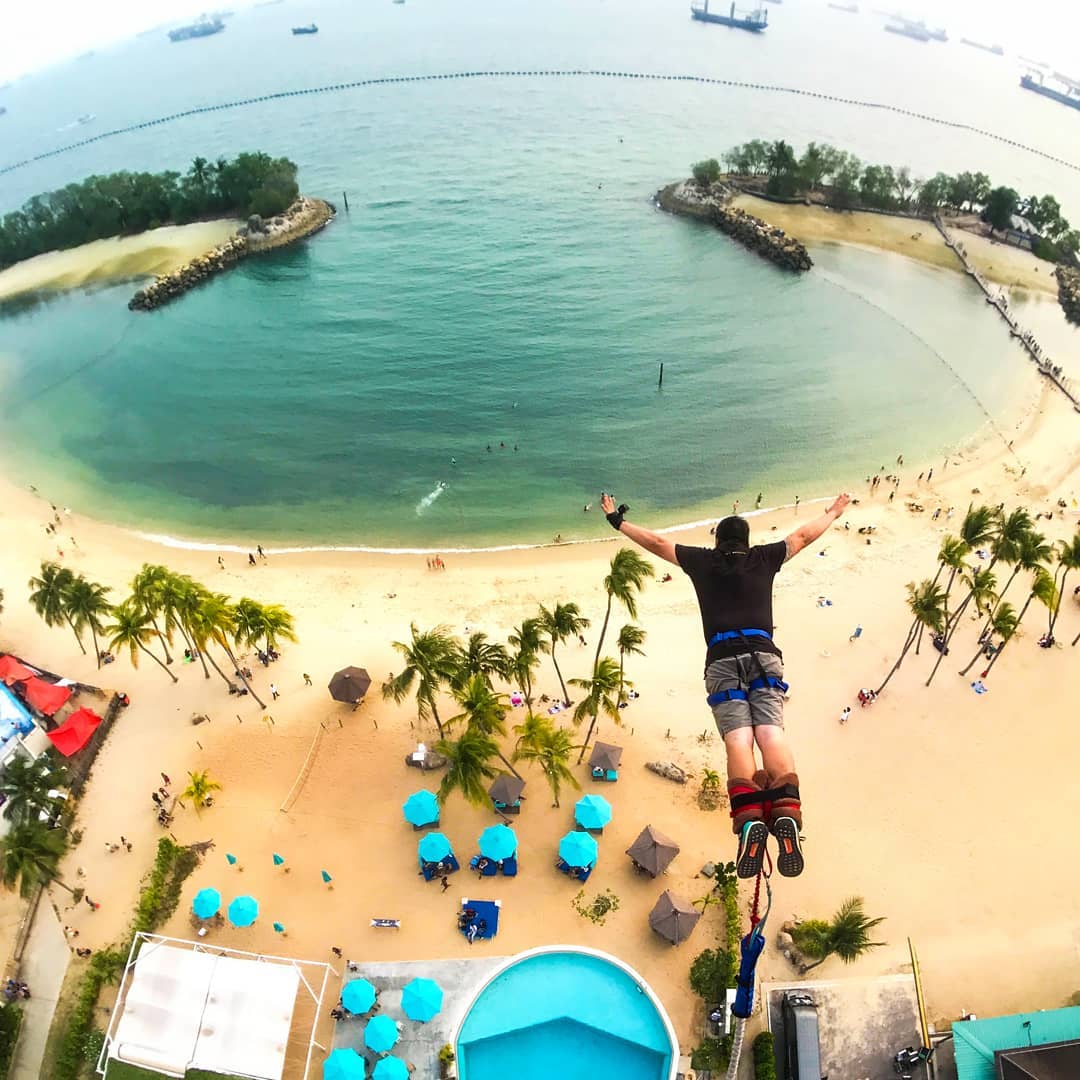 Source: AJ's Beach Bar & Dining
Source: AJ's Beach Bar & Dining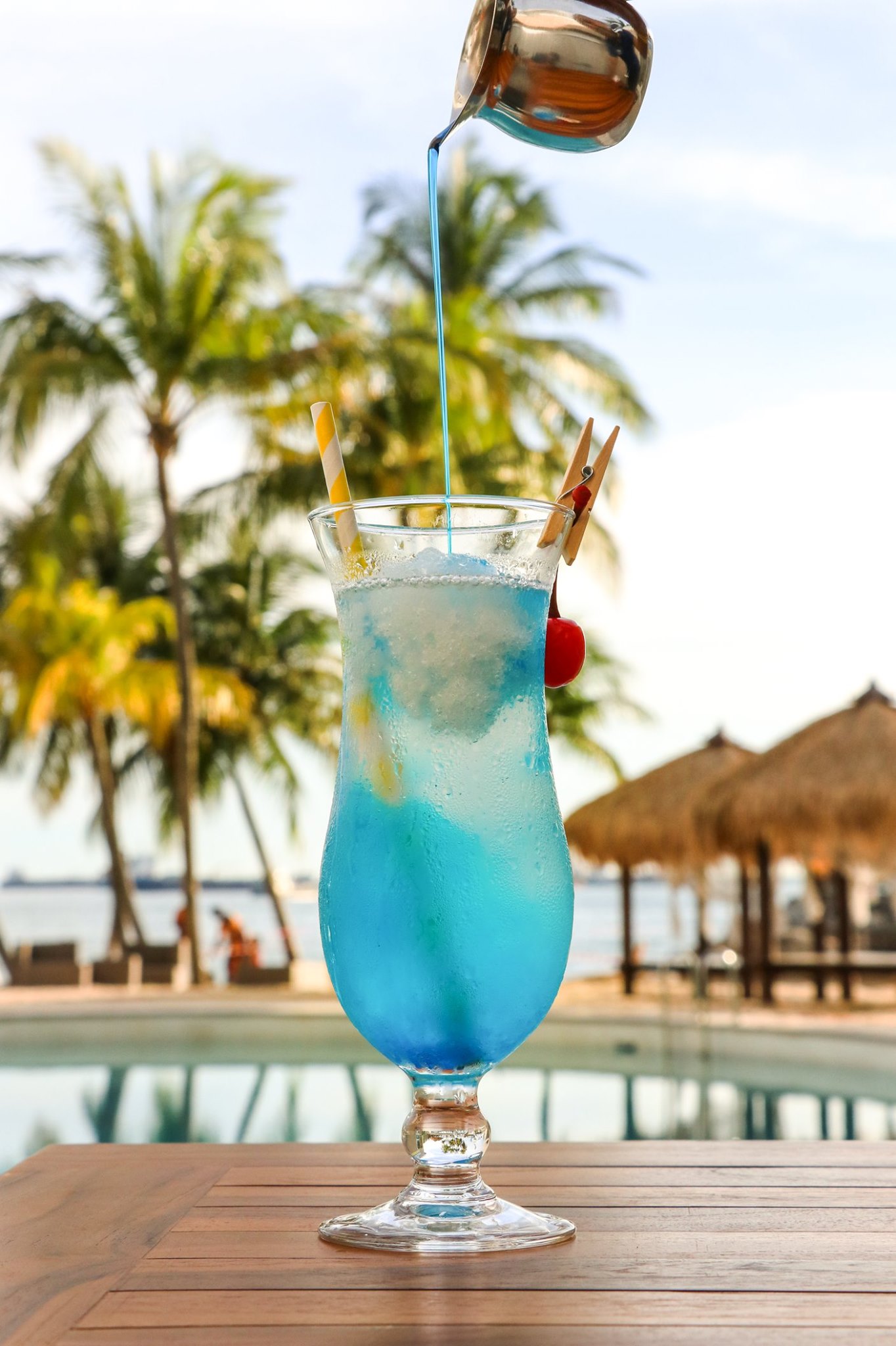 Source: AJ's Beach Bar & Dining
Come in the evening where you and the kids can witness Singapore's picturesque sunset at AJ's Beach Bar & Dining. Located at Siloso Beach, the kids are confirmed to have a whole lotta fun in the sun! The adults can enjoy sipping on cocktails, appetisers and pastas, while chilling out on the deck chairs provided. You have the sand, sun and sea! What more could you truly ask for? Life's a bliss!

While the kids are enjoying themselves, if you're a thrill-seeker, take a leap of faith at the AJ Hackett Sentosa Bungy Jump. Or, put your courage to the test with the Giant Swing.

Address: Siloso Beach, 30 Siloso Beach Walk, S099011
Opening hours: Mon, Thurs & Fri 1pm – 7.30pm, Weekend & PH 12.30pm – 8pm, closed on Tue & Wed

10. Jamie's Italian (Forum Orchard)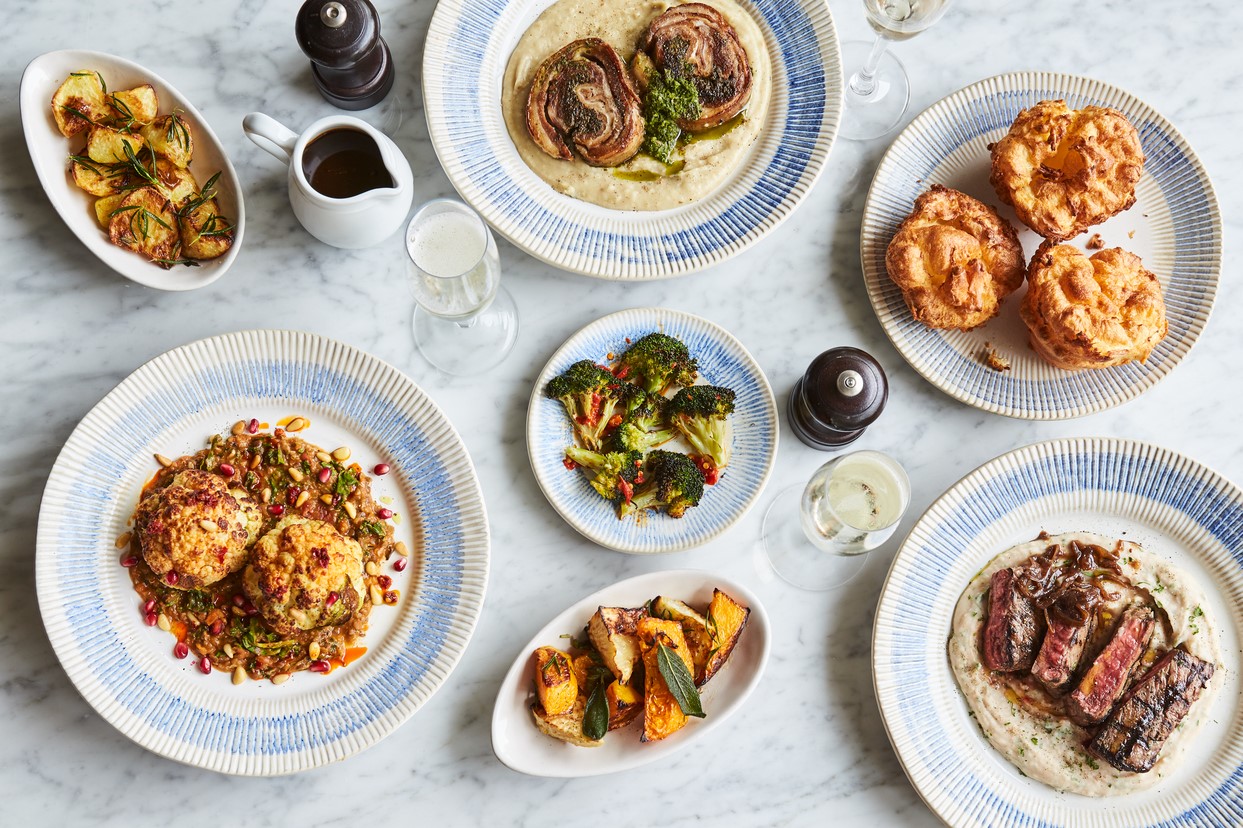 Source: Jamie's Italian
Source: Jamie's Italian
Rounding up the list, we have a renowned restaurant, Jamie's Italian. Hailing from England, Jamie's Italian is the brainchild of Jamie Oliver, a British chef who gained worldwide popularity for his television shows such as The Naked Chef and Oliver's Food Revolution. Conveniently located in the heart of Orchard, Jamie's Italian has an outlet in Forum Orchard which is tastefully designed with Italian trattoria decorations.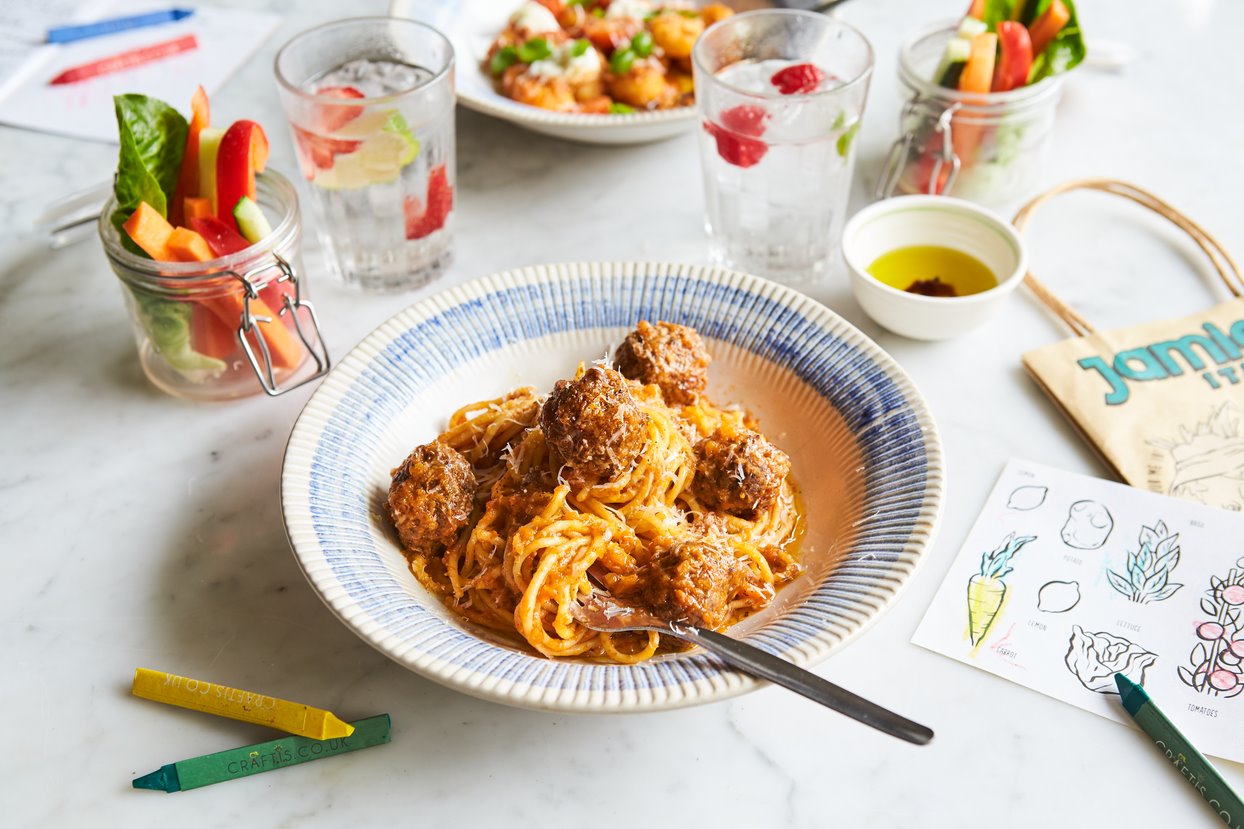 Source: Jamie's Italian
Take a bite of their famous pasta dishes such as a Prawn Linguine, Truffle Ravioli and Jamie's Octopus Raviolio – where you'll be transported to Italy at first bite. The kids also get a slice of heaven by the kids' menu, which features dishes such as Mini Spaghetti & Meatballs, Secret Seven Gnocchi and Happy Chicken Lollipops. Wrap things up with a Raspberry Ripple Pavlova and the sinful Molten Chocolate Praline Pudding – get more than one to avoid fights between the kids (or adults!).

Address: Forum Orchard, 583 Orchard Road, S249724
Opening hours: Weekdays 11.30am – 2.30pm & 5.30pm – 9.30pm, Weekends 11.30am – 9.30pm

Book a table here and earn cashback.
For a list of 1-for-1 dining vouchers, indulge in these dining treats with your family here. Or take part in fun-filled activities with our exclusive coupons here.