Running out of ideas to keep the kids entertained this school holiday? While we're all cooped up at home, it's easy to get bored by doing the same thing repeatedly. But now is the perfect time to bond with the kids and instil knowledge in them. Whether you have a preschooler or a toddler, tide through with these 10 kid-friendly stay-home activities.
1. Experience a Home Picnic
Reminiscing those moments when kids would run riot at the Singapore Botanic Gardens or East Coast Park while you sip on a glass of Chardonnay and munch on an egg sandwich? We sure do miss our outdoor picnic memories – but fret not, because you can easily replicate a home picnic. Set the scene with a picnic mat, snacks, pastries, mini cupcakes and juice boxes for the kids. Skip the home clothes, wear your picnic outfits with sunnies and get that camera ready for a memorable experience.
Order all your picnic needs from GrabFood, AirAsiaFood, foodpanda, FairPrice Online and MoguShop Snackbar.
Read: Best Online Grocery Shopping & Delivery Services in Singapore
2. Treat the Family with our Sumptuous Spread of 1-for-1 Dining Offers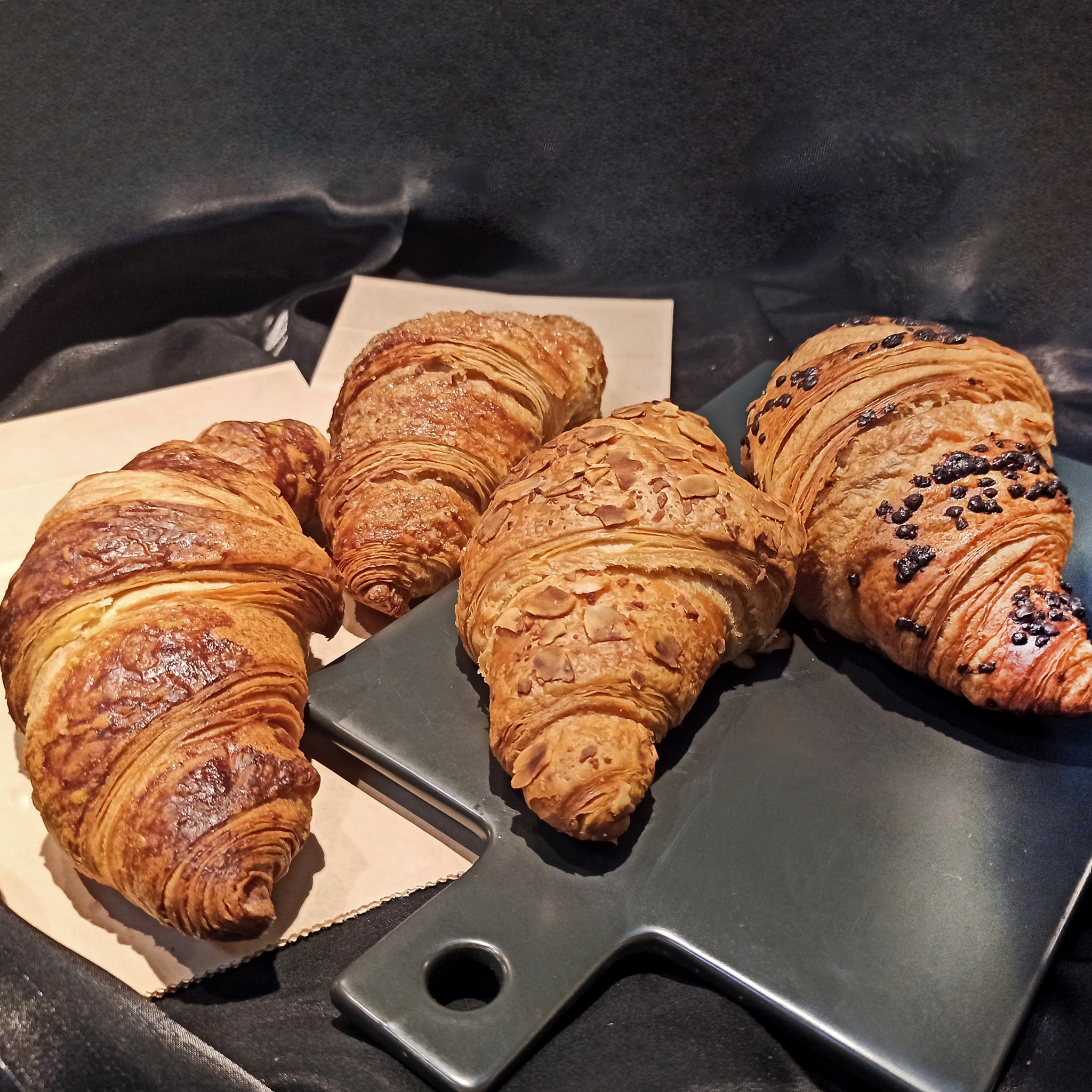 Source: Lalune Croissants
Hang your apron for the day and dine-in instead. As a meREWARDS user, enjoy a range of offers from Western, Thai, Asian, Chinese, Indian, Halal to Italian cuisines. Gather the family around the table for a spread of yummy treats! Wrap up the satiating meal with desserts from Gelatissimo and Lalune Croissants.
Read: #SupportLocal: 1-for-1 Dining Offers in Singapore with Delivery and Takeaway Options
Browse through our Coupons here for promo codes, discounts and exclusive offers.
3. Allow Your Kids to be Your Sous Chefs
Get the kids involved whenever you're cooking – this helps them understand cooking methods, why certain ingredients are used in a recipe and ways to handle kitchen tools. Start with simple recipes such as cooking an omelette or pancake, before going to something more advanced like cooking a plate of fried rice. Always keep close supervision at all times to prevent any accident - better to be safe than sorry!
Read: pandamart by foodpanda - Fresh Grocery in Singapore with Island-Wide Delivery within 30 Minutes
Shop a range of new kitchen equipment from Deals for Joy.
4. Bake Time with the Kids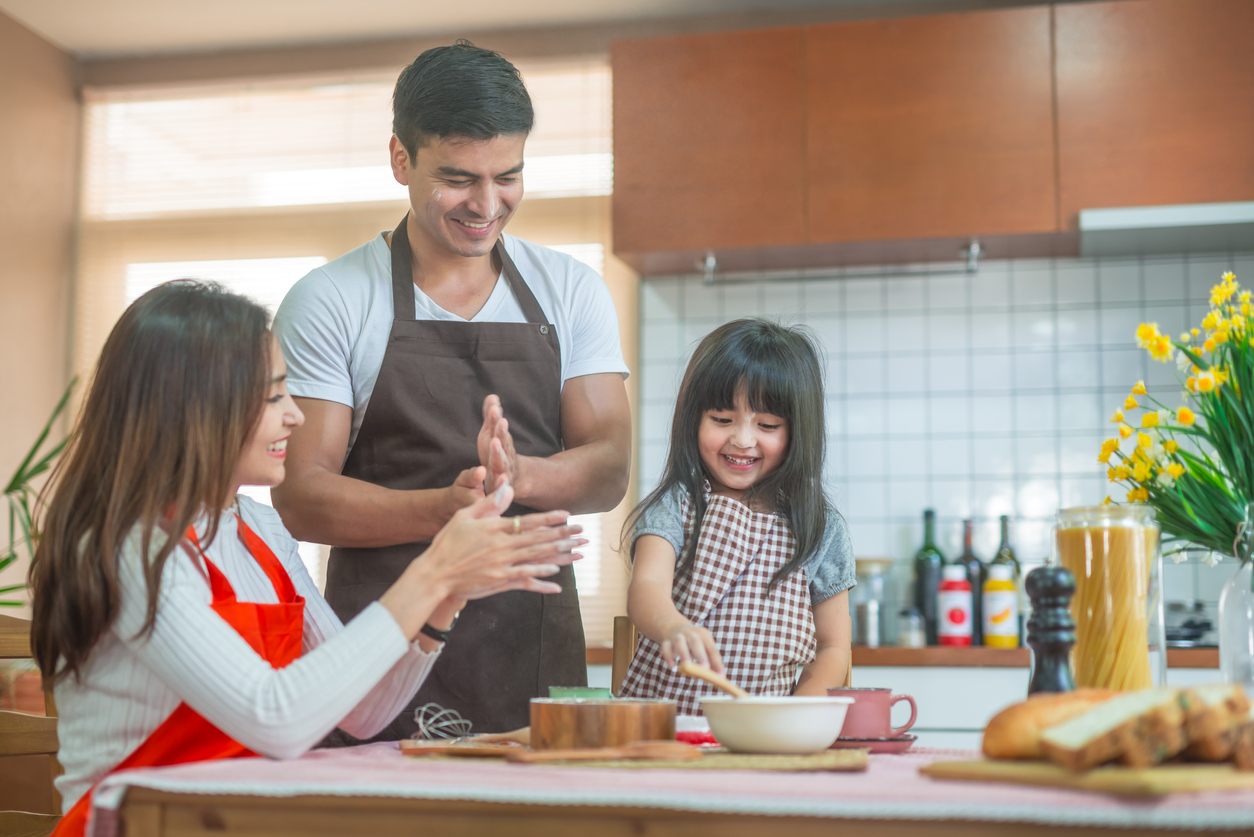 Aside from cooking, baking is a great way to bond with the kids. Don't worry about making a mess, because that's the fun part and of course, get the kids involved in cleaning too! For starters, get them started in measuring ingredients. At the same time, educate them on the baking ingredients, such as eggs which acts as an emulsifier or baking powder as a leavening agent.
If the amount of ingredients overwhelms you, just grab the Betty Crocker Cookie or Pancake Mix – baking made easy for everyone.
Read: Best Dessert Food Deliveries You Must Try from GrabFood SG with Island-wide Delivery
Shop the no.1 milk formula brand in the world with Enfagrow.
5. Educate with Free Learning Resources
Source: Marshall Cavendish
With Home-Based Learning (HBL) in placed, you have more time with the kids at home. Use these pockets of time in between Zoom calls or even after work by supporting your child's education with free materials online. From now till 31 July, Marshall Cavendish is offering free access to their digital learning resources designed for kids aged 7 to 16 years old.
Or check out Khan Academy, a non-profit organisation that covers a spectrum of subjects from Art, Maths, English to Life Skills – all completely free and accessible from anywhere around the world.
Browse through a range of baby and kids outfit with PatPat.
6. Build a Terrarium
Teach the kids while they're still young to appreciate nature by building a terrarium! From now till 30 Jun, shop the Fittonia Terrarium DIY Kit ($37, with delivery) and create a customised terrarium. Pick from a variety of themes from Totoro, Rainbow, Farm, Fortune and many more. Allow the kids to get their hands dirty as they create their unique creations.
7. Culture Shiok (Virtual) at HomeTeamNS Khatib [Ended]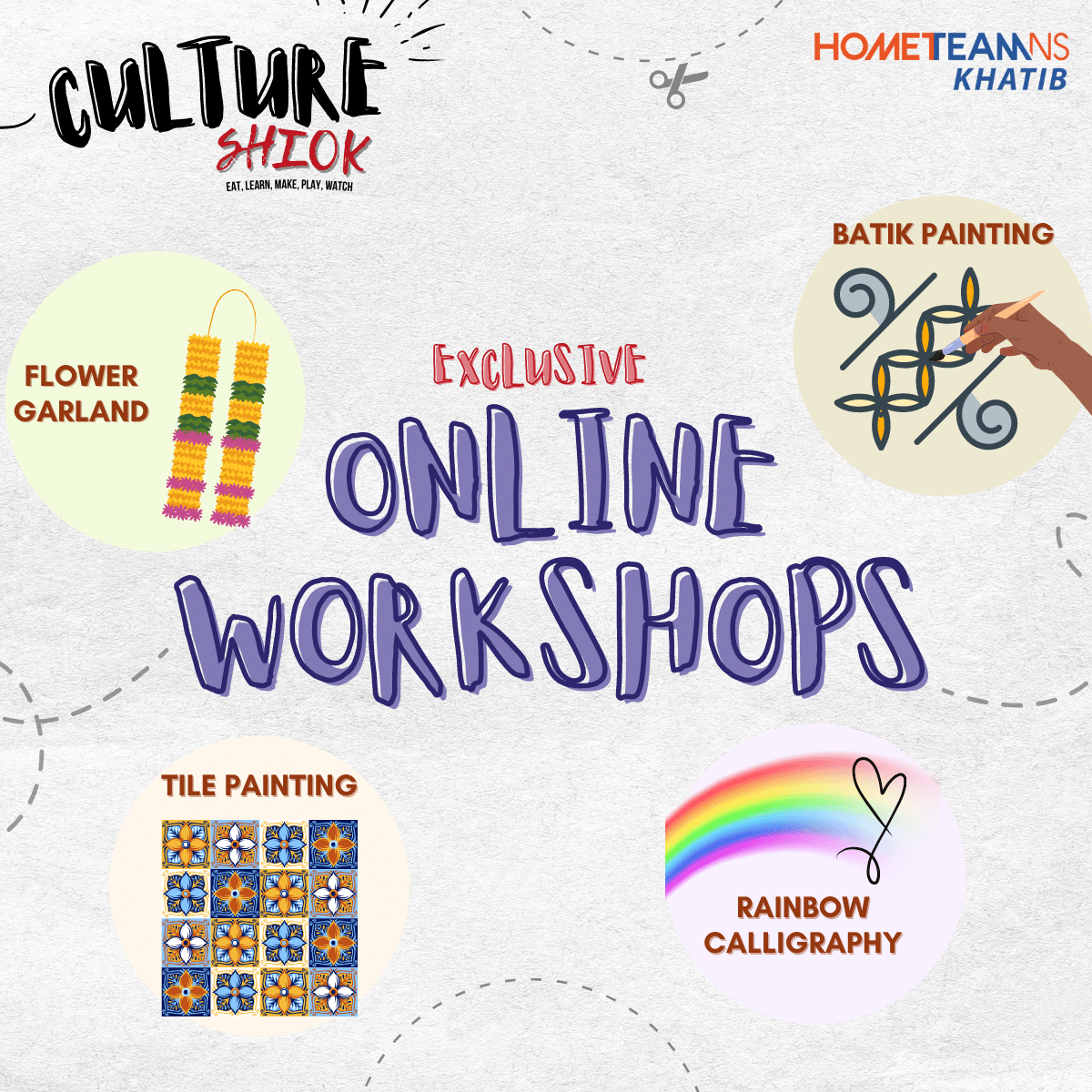 Source: HomeTeamNS Khatib
Source: HomeTeamNS Khatib
Immerse the kids in an educational experience of appreciating Peranakan, Malay, Indian to Chinese cultures with Culture Shiok! From now till 30 Jun, participate in an online craft workshop (pre-registration required) which includes batik painting, creating a flower garland, rainbow calligraphy and Peranakan painting - $30 per craft kit. Or join Facebook 'Live' Gameshows every Wednesday at 8pm – participate in trivia night, Pictionary, charades and more.
Purchase quality laptops and desktops with ASUS, Dell, Lenovo and Razer Singapore and for this WFH and HBL period.
8. Visit Museums around the World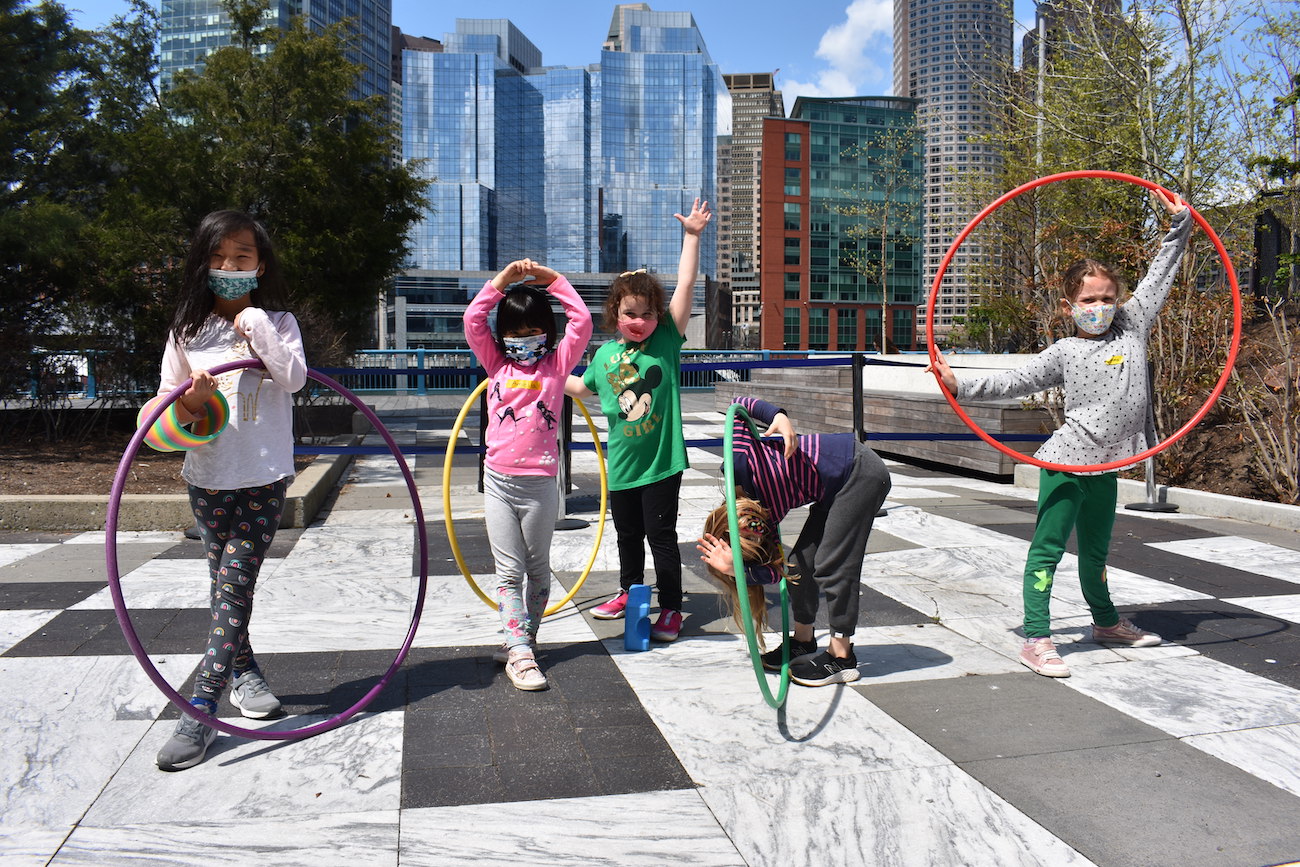 Source: Boston Children's Museum
Get a ticket to a virtual world and travel beyond our shores! Spend quality time with the kids from the comfort of your home and take the liberty to transport the family to any museum around the globe. Visit the Boston Children's Museum, the most influential children's museum in the world. Designed for families with children, the exhibits focus on culture, science, health and environmental awareness.
Or go to the depths of the ocean at The Natural History Museum. With over 80 million items within five main collections, the museum also holds historical artefacts, with specimens collected by Charles Darwin himself.
Read: 11 Free Virtual Tours and Trips for Kids – from Disney World, Museums, Water Parks to Harry Potter at Home
9. Travel to the Happiest Place on Earth - Walt Disney World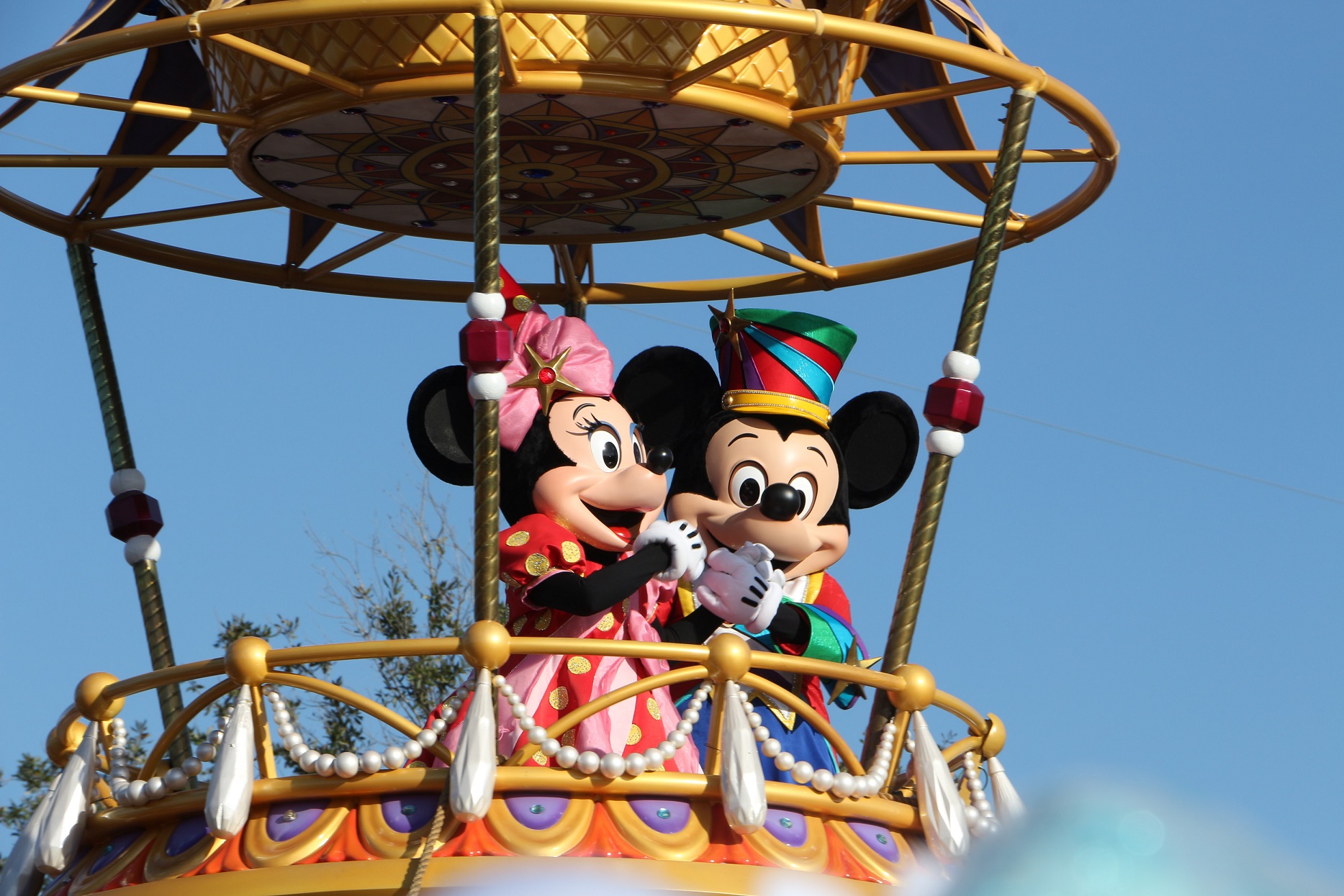 Needs no introduction! While this is a virtual experience, it's still nothing short of amazing. Disney launched a series of 360-degree panorama videos featuring Disneyland Resort and Walt Disney World Resort locations. Explore areas of Downtown Disney and Disney Springs in Orlando here or here, and be sure to spot the kids' favourite characters such as Goofy, Donald and Pluto.
Read: 14 Best World Virtual Travel Experience to Enjoy at Home – from Niagara Falls, Van Gogh Museum to Central Park
10. Bond as a Family
Lastly, during this stay-home period, while things may sometimes take a toll on us as parents or a family, remember that family always stick together through thick and thin. It's the perfect time to get to know, forgive and love each other better.