If there's one thing that unites Singaporeans, it's gotta be food. From dining at our favourite hawkers, ice cream parlours or cafe brunches, there's always something for everyone in Singapore. For those who are fans of fiery and spicy deliciousness, join these food challenges that will put your taste buds to the test. Muster the courage to take a step forward, and if you complete these challenges, you'll be rewarded with free meals or have your name featured on the restaurant's hall of fame.
1. Spaghetti from Hell Challenge by Southwest Tavern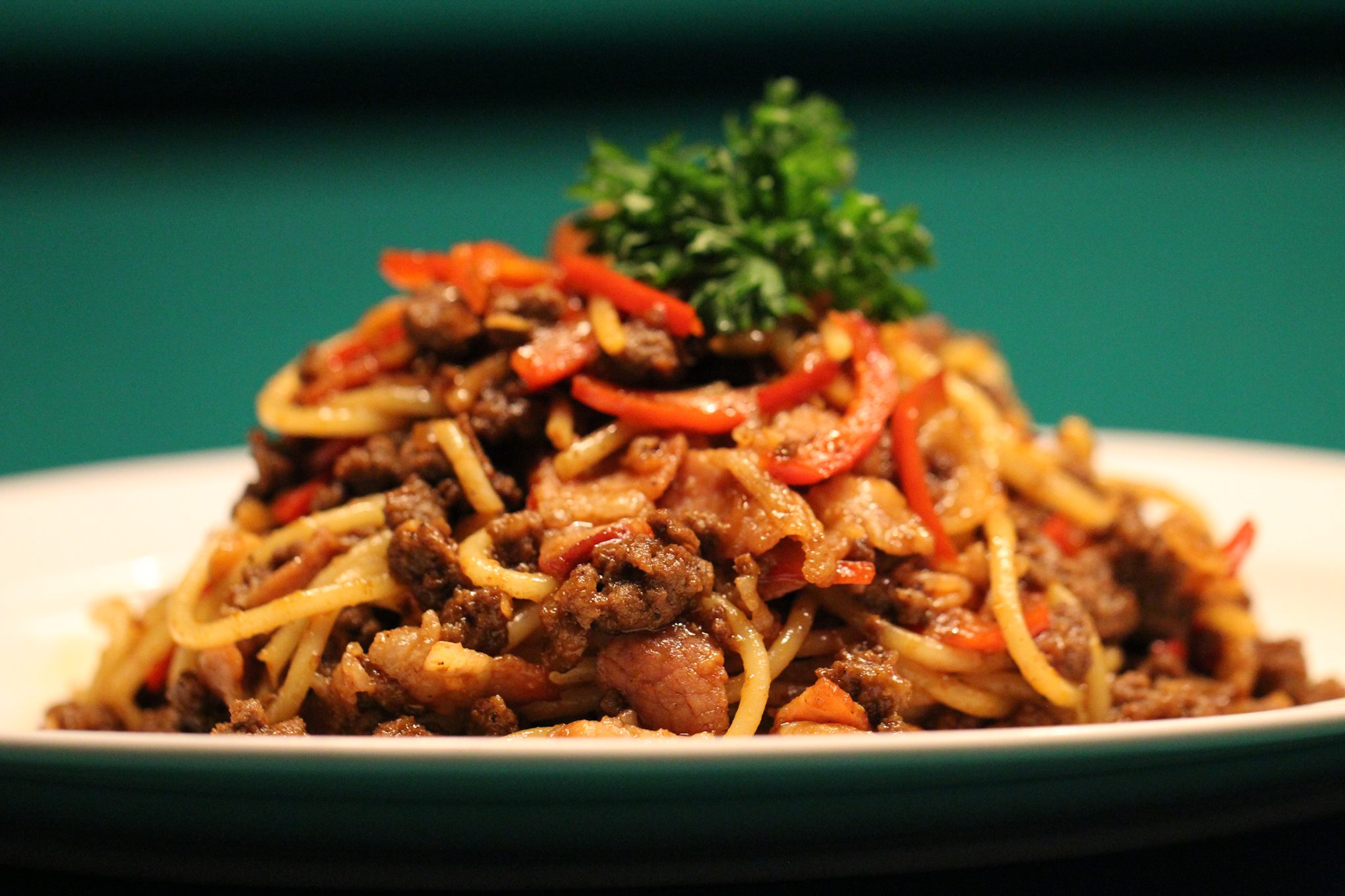 Source: Southwest Tavern
Travel to the west in Boon Lay to an American Diner, Southwest Tavern, and attempt the Spaghetti from Hell Challenge! This dish contains ghost peppers, which is said to be 20 times spicier than chilli padi! Chilli flakes and chilli padi are also added to this dish, to further enhance the heat. If you finish this plate in 10 minutes, you'll be rewarded with 2 towers of Heineken Draught Beer or a restaurant voucher. You are required to sign an indemnity form, a perfect indicator of how serious things can get. Are you game for it?
8 Boon Lay Way
S609964
2. Level 27 WTF Challenge Ayam Geprek by Papa Ayam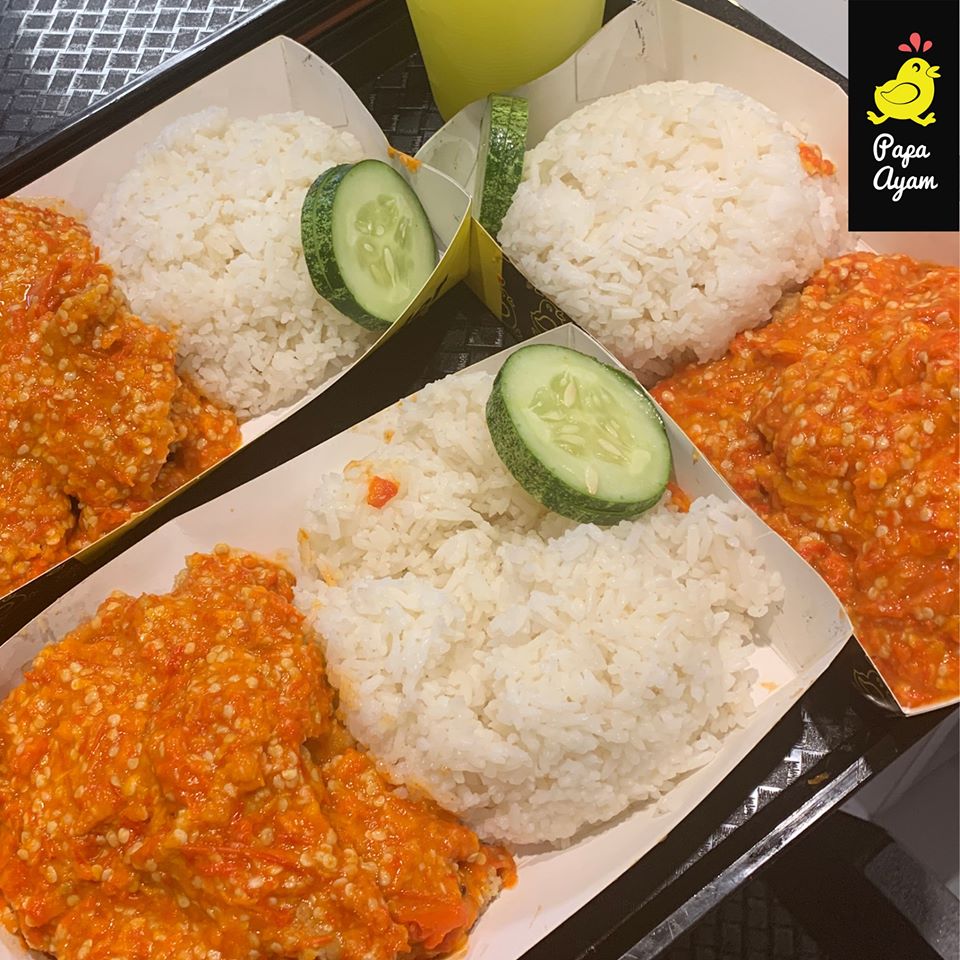 Source: Papa Ayam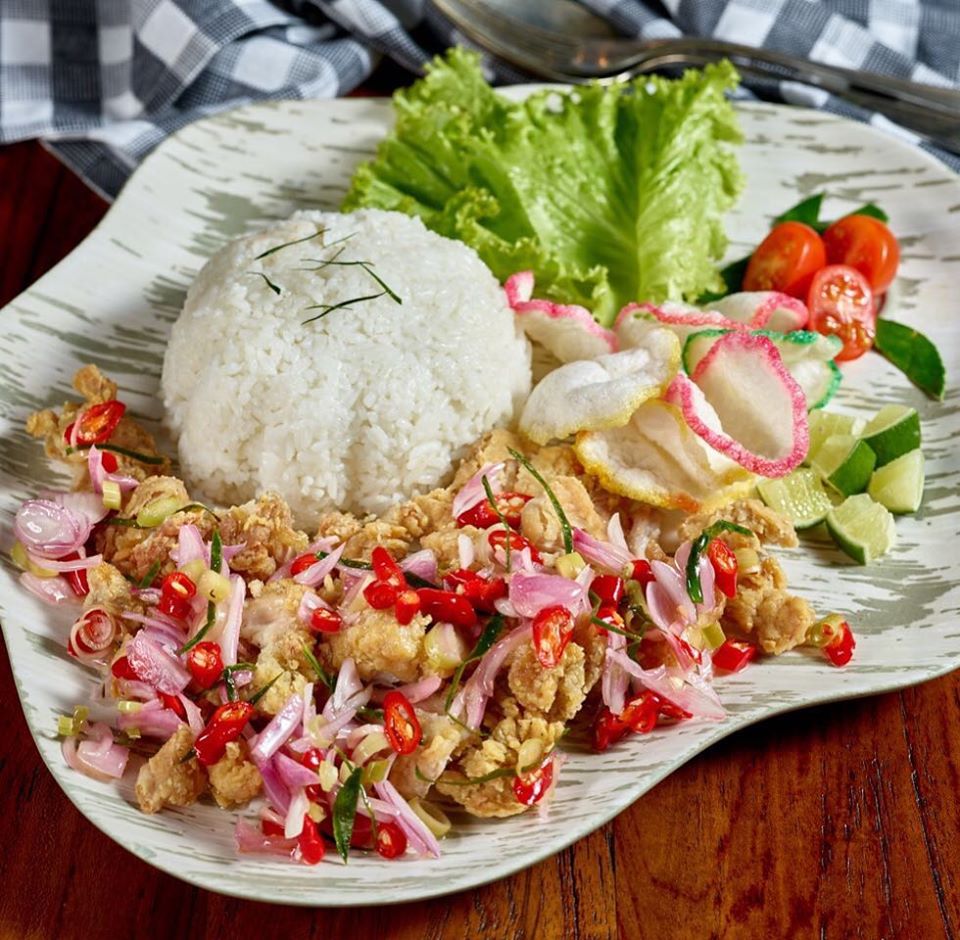 Source: Papa Ayam
If you think regular Ayam Penyet sambal isn't that spicy, then you should try Papa Ayam's Ayam Geprek Level 27 WTF Challenge. Located at 313@Somerset, Ayam Geprek ($13.70) is a famous Indonesian dish that features white rice and a boneless fried chicken that is slathered with fiery sambal. Wipe your plate clean within 5 minutes and you'll win a voucher for your next meal, plus an honourable spot on their Wall of Fame. We've been told that the fastest timing recorded was slightly over 2 minutes. Can you beat it?

313 Orchard Rd, #B3-49
S238895
3. Hot Chicken Challenge by Chix Hot Chicken
Source: Chix Hot Chicken
Source: Chix Hot Chicken
Founded by Singapore Idol winner, Taufik Batisah, Chix Hot Chicken pays homage to Nashville-style fried chicken. It specializes in a spicy dry rub and homemade hot sauce chicken, which uses ghost pepper and chilli oil. The chicken is freshly fried upon order, and you can choose your level of spiciness from Mild Hotness, Extra Hotness and Insane Hotness. For the real deal, try their Chix Hot Chicken Challenge where the level of spiciness is Atomic! If the burn gets too overwhelming, beat the heat with a Chix Milkshake that'll be sure to cool you down.
1 Jln Pisang, #01-01
S199069
4. Chili Challenge by Lagnaa Barefoot Dining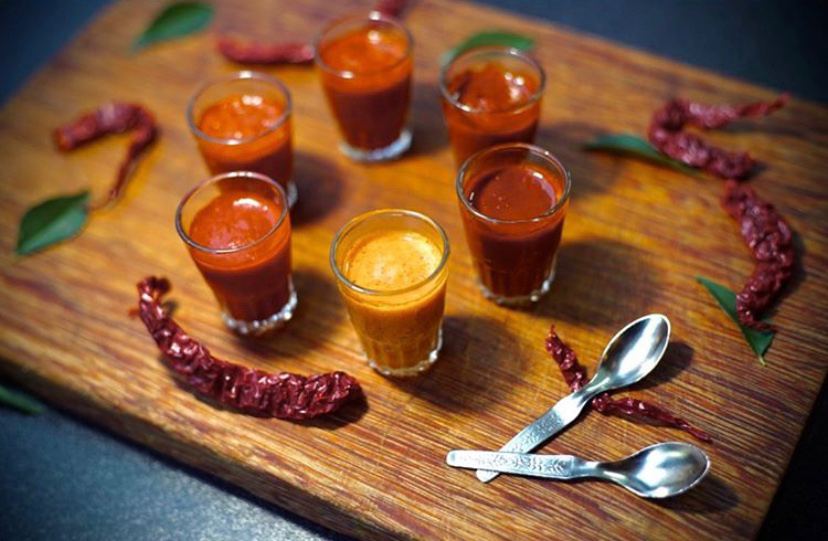 Source: Lagnaa Barefoot Dining
If you love Indian cuisine and a massive fan of curries, you must check out Lagnaa Barefoot Dining. Besides serving delicious traditional Indian dishes such as Chicken Tikka, Mutton Masala and Naan bread, you ought to be brave enough to take on the Chili Challenge! Visit the restaurant any time and try their Level 1 to 6 ($37), which ranges from 'Not Hot' to 'I Dare You'. If you complete Level 6, you'll be invited for the Full Moon Chili Challenge and pay to attempt Level 7 (at least 2 days before the Full Moon Party upon confirmation), known as 'Where Angels Fear'. If you successfully complete the challenge, you'll be awarded credits for your next meal. Order their Curry Shots platter ($22) if things get out of hand in order to regain your sanity. Psst… the restaurant will award $10,000 to anyone who manages to complete Level 10. Will you be the one?
6 Upper Dickson Rd
S207466
5. YOLO Ribs Challenge by Meat N' Chill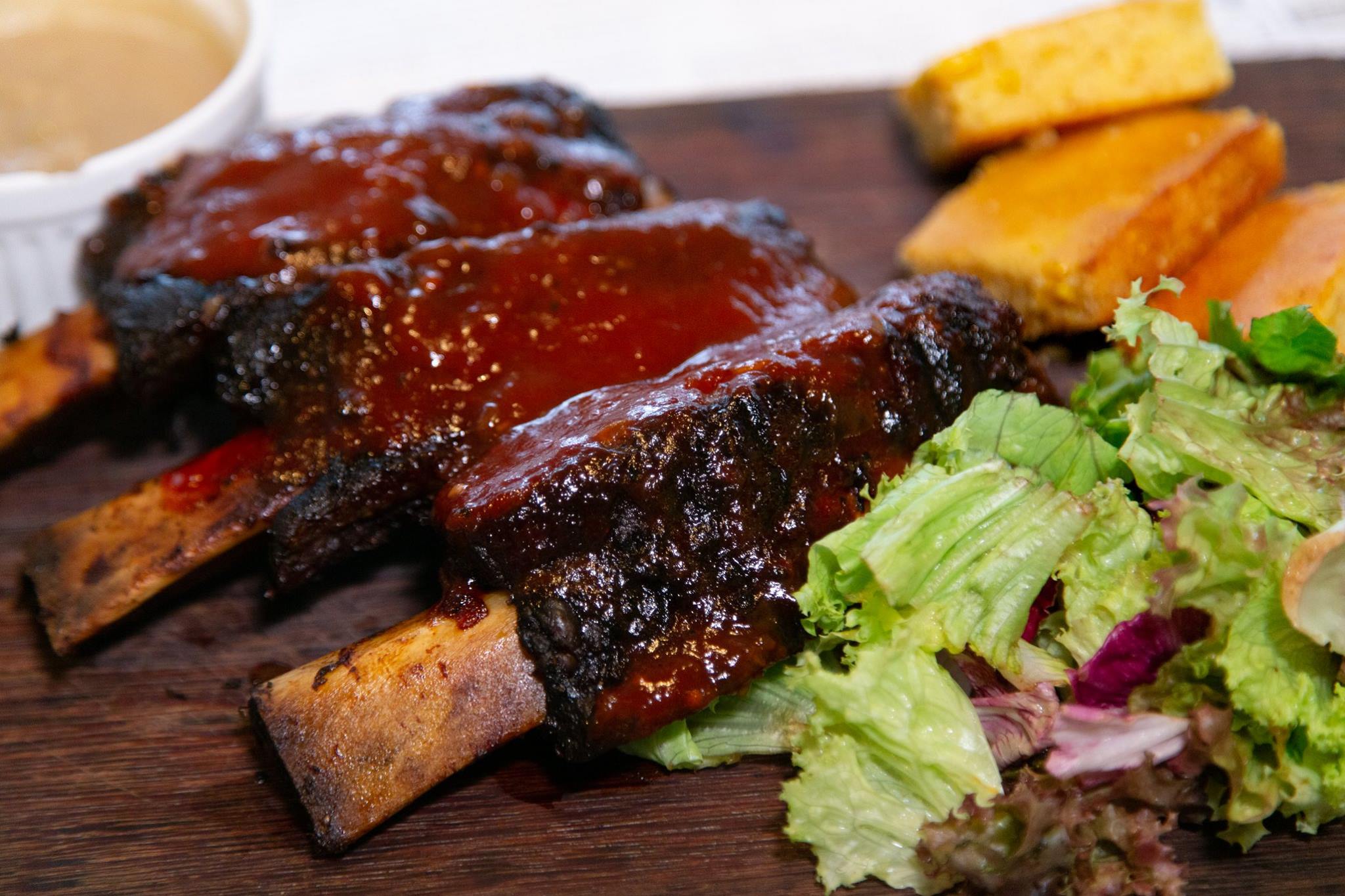 Source: Meat N'Chill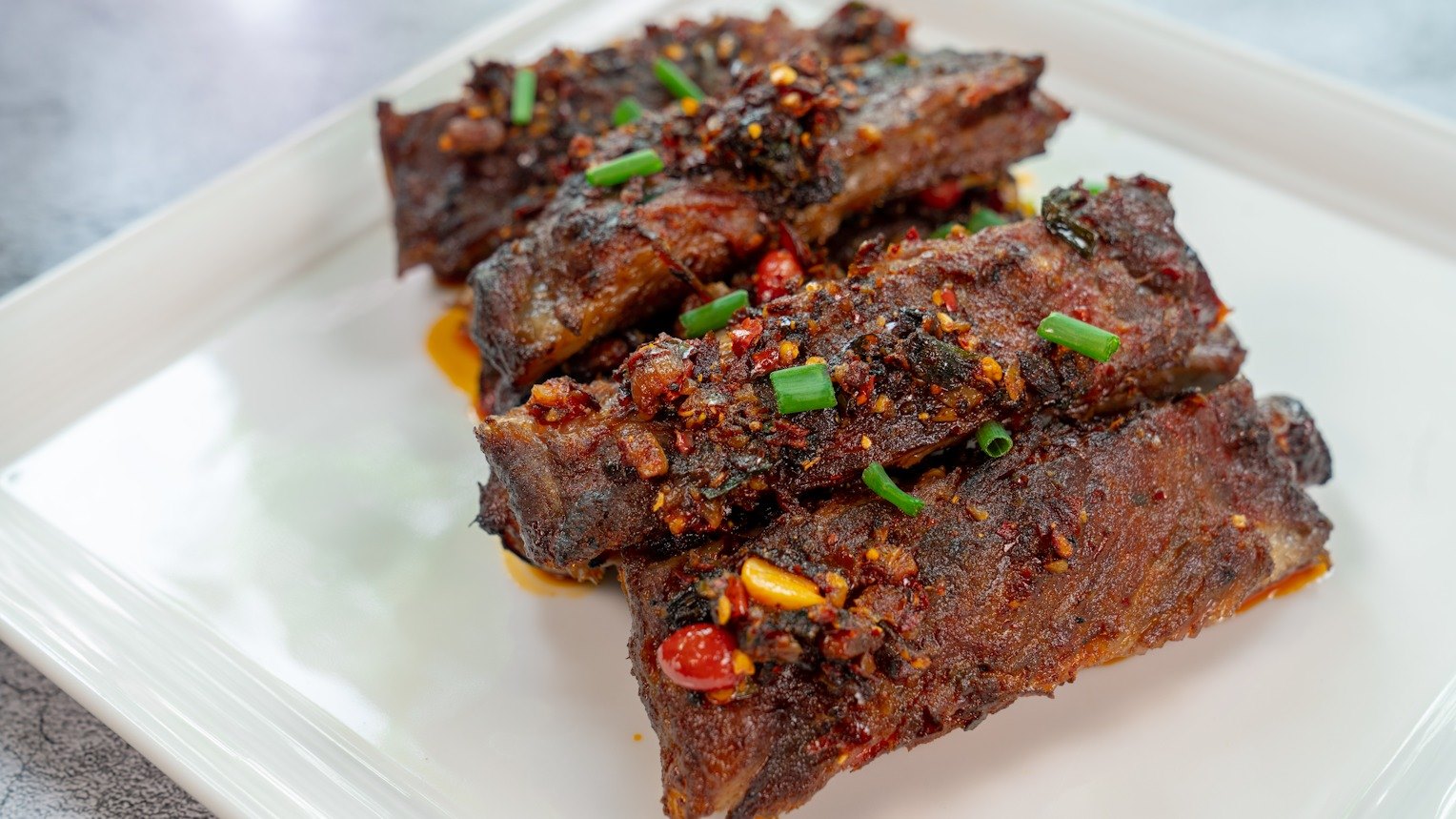 Source: Meat N'Chill
Choose between two types of ribs – Walk in the Park ($24) or On Cloud Nine ($35). The latter is the spicier option, and should only be tried for those who truly love spicy food. If you devour the ribs within 30 minutes, your meal is on-the-house. At Meat N'Chill, these dishes aren't cooked in regular chilli sauce, they're mixed with Carolina Reaper, one of the spiciest herbs in the world. Challenge is only available only on weekdays.

805 Bukit Timah Road, #01-04
S279883
For successful cashback tracking, sign in to meREWARDS and click 'Buy Now' in brands' pages. For more information on cashback, read here.