Have you ever had a bad day and the sweltering heat just isn't helping? Stay cool and don't let Singapore's humid weather get to you! Beat the heat with these air coolers that are more affordable than installing an entire air conditioning unit, more powerful than a standing fan and helps save on utility bills.
Firstly, let's break down the key 6 differences between an air cooler and air conditioner.
1. Arctic Air Cooler - $17.88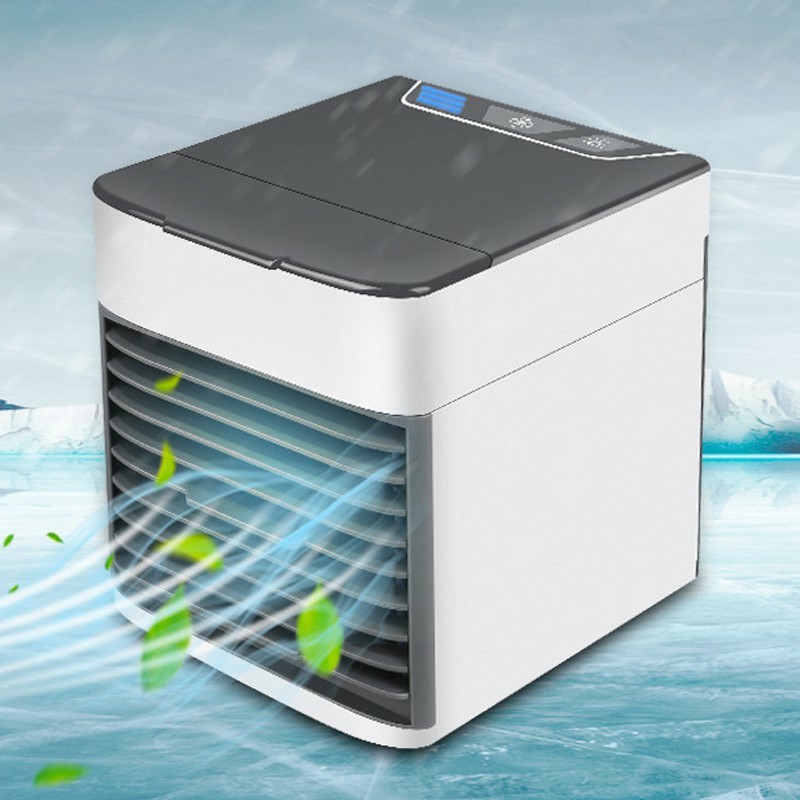 Source: Xiangqipic.sg
Portable and compact, the Arctic Air Cooler may be small in size but strong enough to keep you cool. Due to its portability, you can carry it wherever you go and even place it right by you while you work for home. It is also chargeable using a USB, so you can use a portable bank if an electricity socket is not within proximity.
2. iFan Evaporative Air Cooler (IF7850) - $99.90
Source: PowerPac
If you're looking for a lightweight air cooler, the iFan Evaporative Air Cooler (IF7850) is your best bet. Weighing in at only 5.5kg, you can move it around the house easily. Adjust the fan speed and oscillation with 3-speed setting using the Easy Touch panel or with a remote control.
3. Sharp 6L Air Cooler (PJA36TV) - $127.49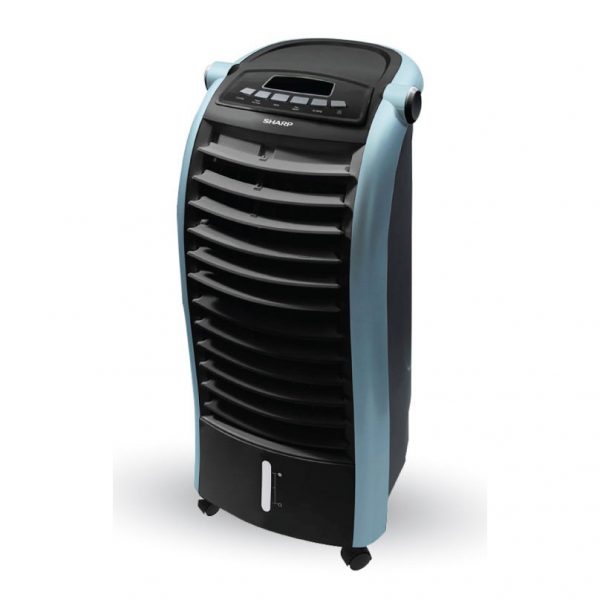 Source: SNF Online
If strong winds aren't enough for you, be impressed with the Sharp 6L Air Cooler which has 4 cooler ice pack for twice the cooling sensation! Switch between settings easily with the intuitive interface that allows you to select normal, natural and sleep modes. Sleep (or attend conference calls) peacefully with the reduced noise level feature.
4. Mistral Air Cooler (MAC1000R) - $168.00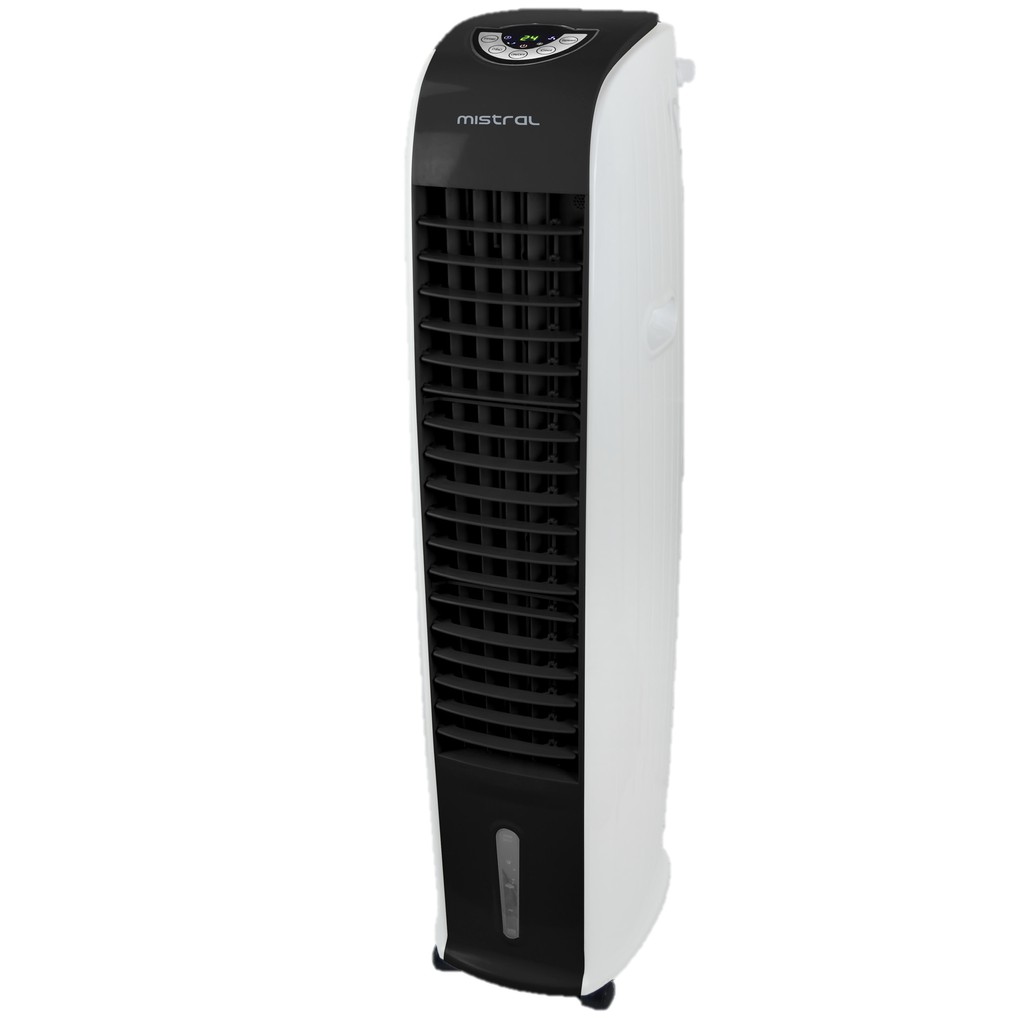 Source: Home Life
Sit back, relax and chill while you watch TV with the Mistral Air Cooler right by you. This air cooler has a 24 hour timer, a humidifying function and honeycomb cooling pad which helps cool the room faster. With a 10-litre water tank capacity, it won't be cumbersome for you to top up frequently.
5. 4-in-1 EuropAce Evaporative Air Cooler (4751V) - $199.00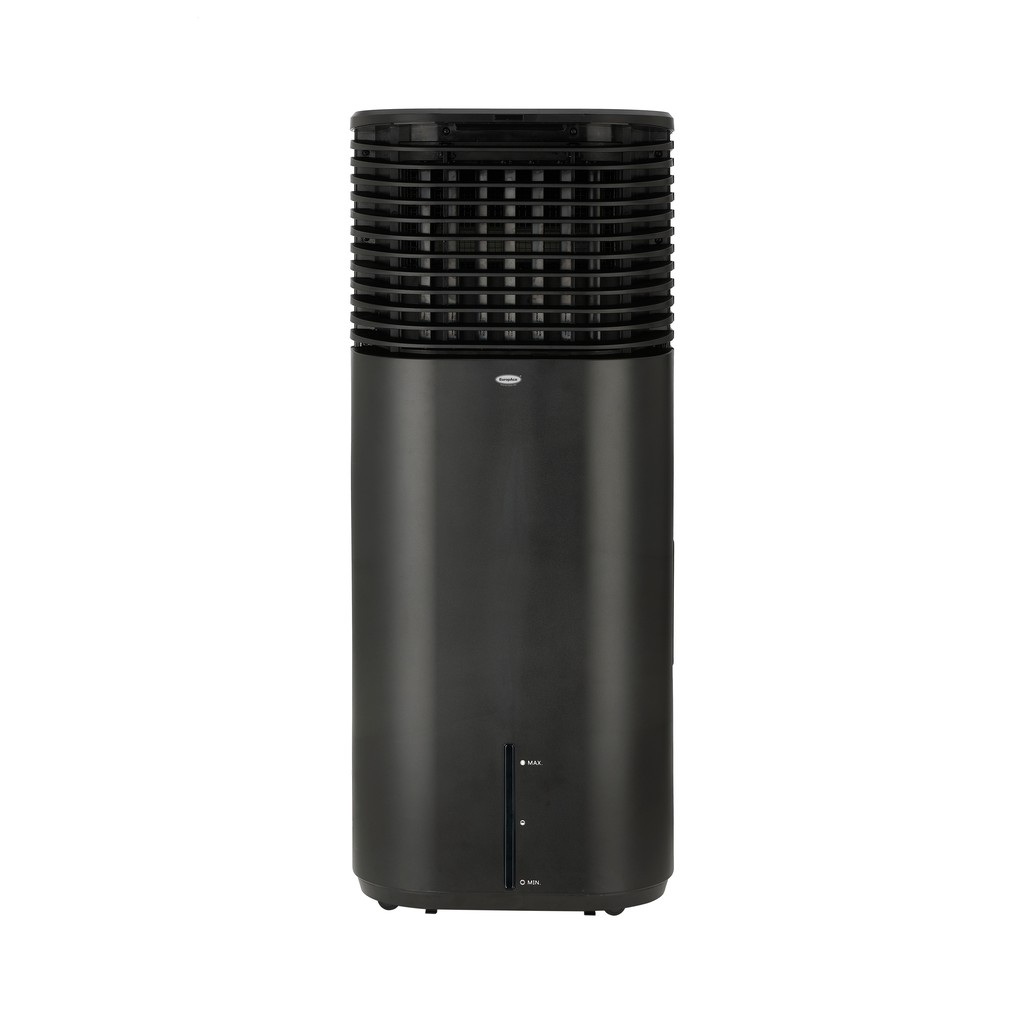 Source: EuropAce Official Store
Sleek, powerful and functional, the 4-in-1 EuropAce Evaporative Air Cooler is the recipient of the Reddot Design Award 2018 and IF Design Award 2018. This air cooler boasts thick honey comb filters for better cooling efficiency and functions as an air purifier, air cooler, fan and humidifier.
6. Mistral Remote Air Cooler with Ioniser (MAC1600R) - $208.00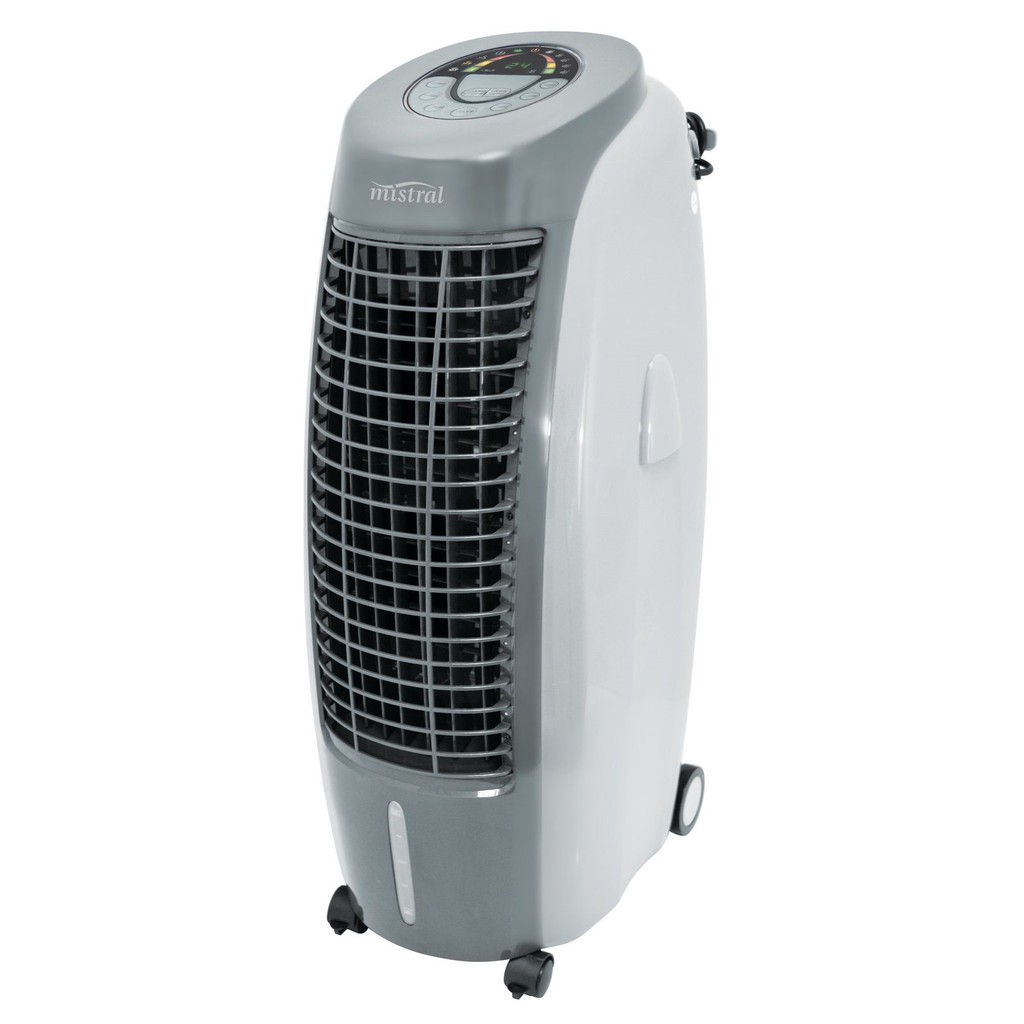 Source: Home Life
Comes with a 2-year warranty, the Mistral Remote Air Cooler with Ioniser can cool up to 25 sqm of space and has a 6 speed LED control panel. Fall into slumber peacefully and get an interrupted night's rest, as it has a normal and sleep mode. Weighing at 8.5kg, with a 1litre water tank capacity and a built-in ioniser function, this air cooler purifies and helps to circulate quality air in your home efficiently.
7. Cornell Air Cooler with Dustproof Filter (CAC-E33) - $209.90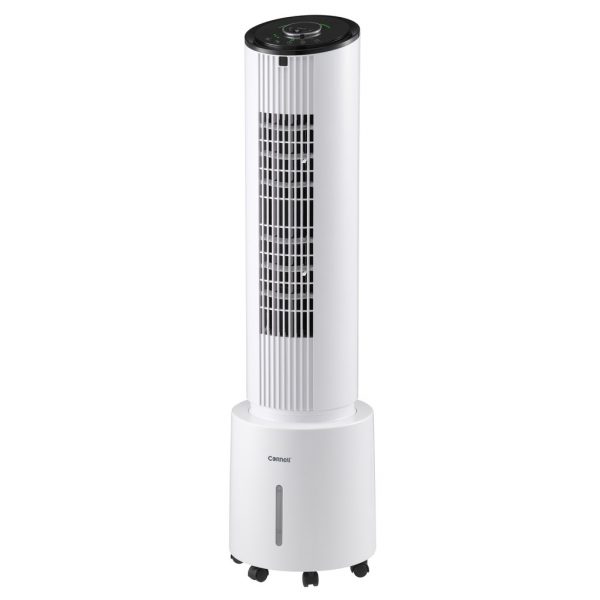 Source: Cornell Singapore Official Store
Stay cool and collected with the Cornell Air Cooler with Dustproof Filter, which comes with a dismountable cooler master filter, two icebox trays and a water pump protection system. Although it has a smaller water tank capacity of 4-litres, the ionic function and dustproof filter protection ensure clean air throughout the day.
8. Toyomi Air Cooler (AC1953) - $229.00
Source: Toyomi Singapore Official Store
From a household brand for home electronics, Toyomi Air Cooler features a powerful 200W motor and a 20 litre water tank capacity with water level indicator. Keep the mosquitos at bay with the auto-close swing window that comes with a back net. You'll also get clean air in your home, thanks to the oxygen bar with the negative ioniser and honey comb system.
9. Honeywell 30L Evaporative Air Cooler (TC30PEUI) - $348.00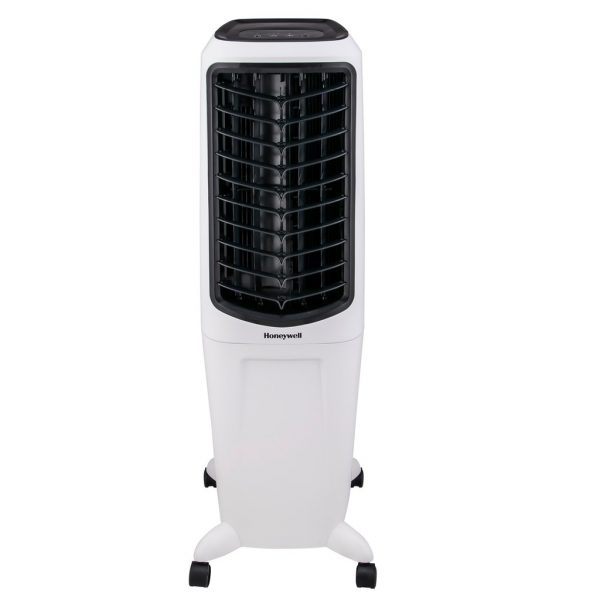 Source: Home Life
With a 30-litre water tank capacity, honeycomb cooling pad and power consumption of 120W, you can bet that this air cooler is one of the best in the market. It comes with user-friendly features (such as maximum portability), built-in ionisers and dust filter that helps to deliver clean airflow in your home.
10. EuropAce 5-in-1 Evaporative Air Cooler (5802T) - $368.00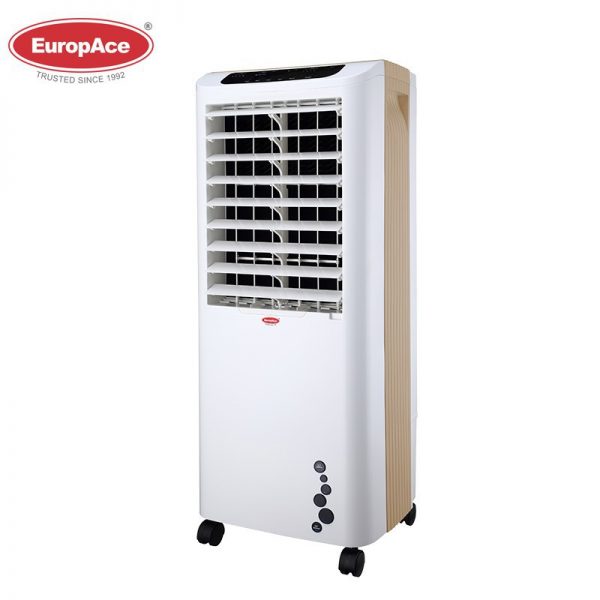 Source: EuropAce Official Store
With an airflow distance of up to 16m, you'll stay cool even from a distance. The EuropAce 5-in-1 Evaporative Air Cooler features an enclosed air outlet to prevent dust accumulation, a 20-litre water tank capacity and even has an ice cube compartment for better cooling efficiency. You'll also have a peace of mind as this air cooler comes with 3 years warranty on the motor.
This article was first written by Shopee SG, and repurposed with permission by meREWARDS. For proper and successful cashback tracking, please ensure you are signed in and shop through meREWARDS's Shopee page, and click 'Buy Now'.