Basque Burnt Cheesecakes are dubbed as one of the easiest cheesecake to make due to the little ingredients required and that the end-product doesn't need to be presentable. Instead, the surface should be burnt with a gooey center that beckons you for a second bite. This trendy bake that took Singapore by storm last year during the stay-home period, inspired many home-bakers to create their own unique version.
From home-based businesses to physical stores, here's where you can indulge in the best Basque Burnt Cheesecakes in Singapore.
1. Cat & the Fiddle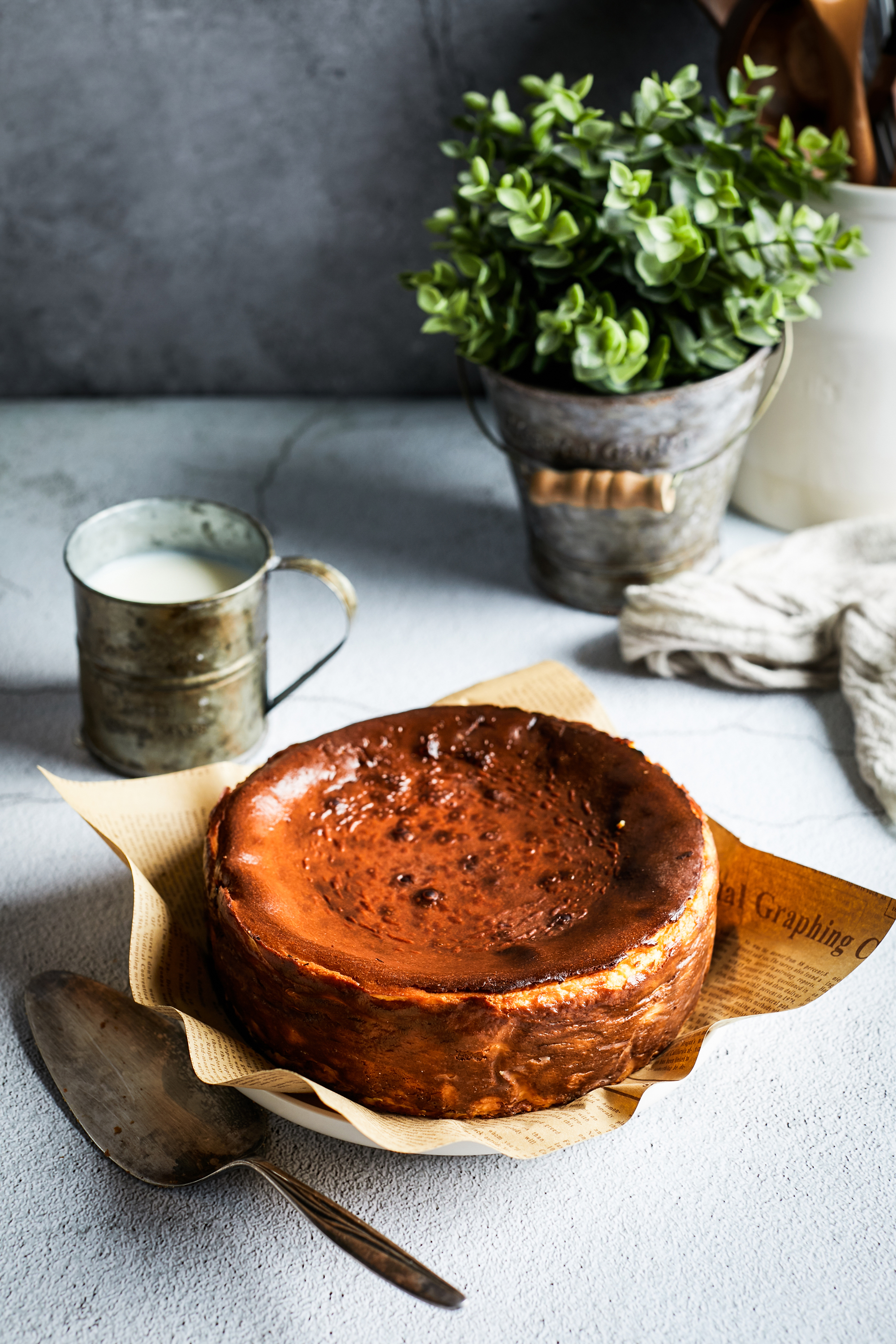 Source: Cat & the Fiddle
A household name for cheesecakes in Singapore, Cat & the Fiddle's take on the trendy burnt cheesecake is known as the Charred Eclipse. Instead of using regular cream cheese, these folks elevate the flavour with the use of Martabak cheese (commonly used in Indonesian Martabak sweet snack), which delivers an intense cheesy flavour, without tasting too jelak. For durian lovers, try the Musang Fury, which uses premium Mao Shan Wang durian – rich, creamy and oh so good.
Price: $52.90 for Charred Eclipse and $68.90 for Musang Fury
Buy here: Online here or visit their physical stores at The Central @ Clarke Quay, 6 Eu Tong Sen St, #01-41, S059817 / Junction 8, 9 Bishan Pl, #02-32A, S579837 / Westgate, 3 Gateway Dr, #01-18, S608532 / Bukit Panjang Plaza, #02-08, S677743 / VivoCity, #02-133, S098585 / Woods Square, Solo 2, # 01-15, S737713
2. Burnt Bakes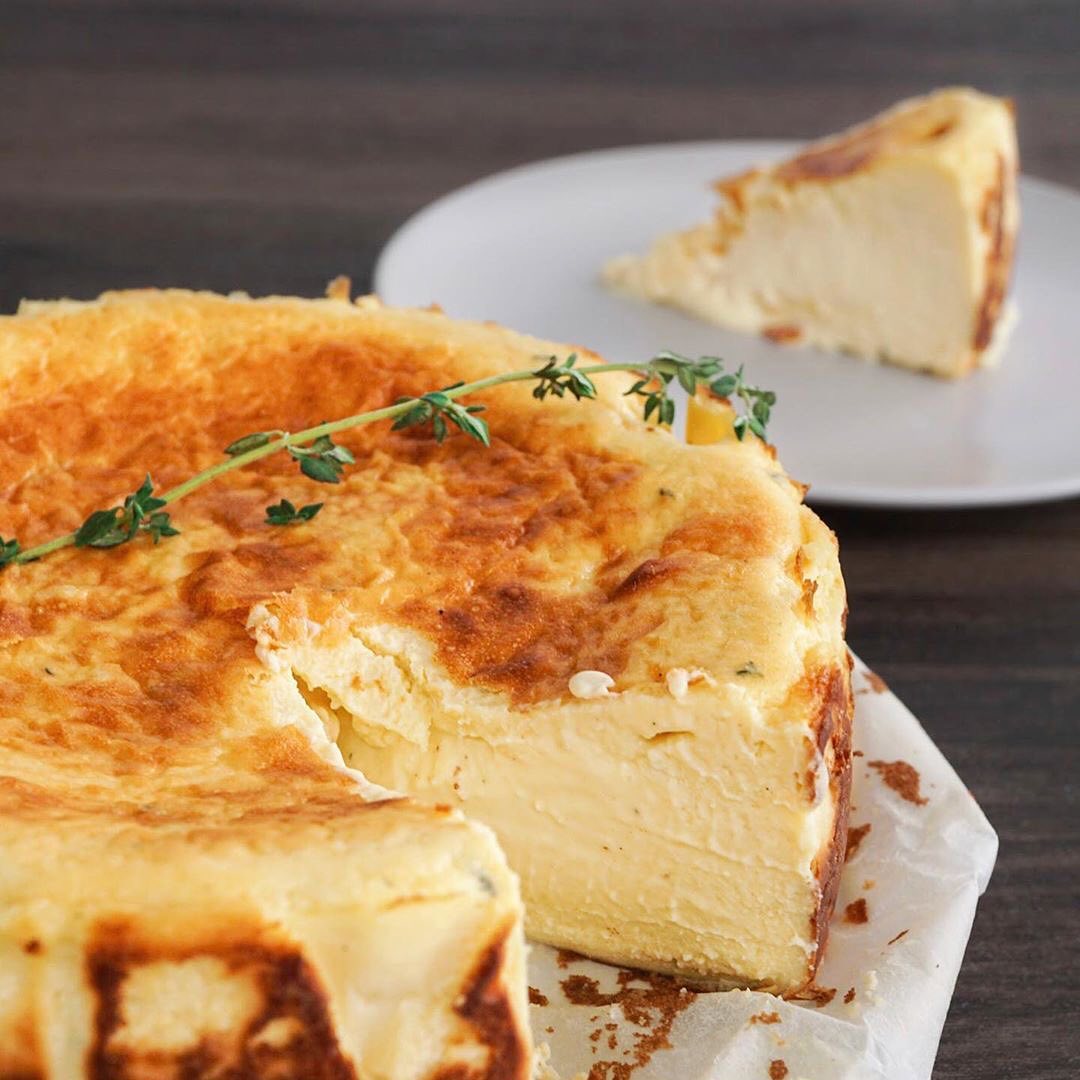 Source: Burnt Bakes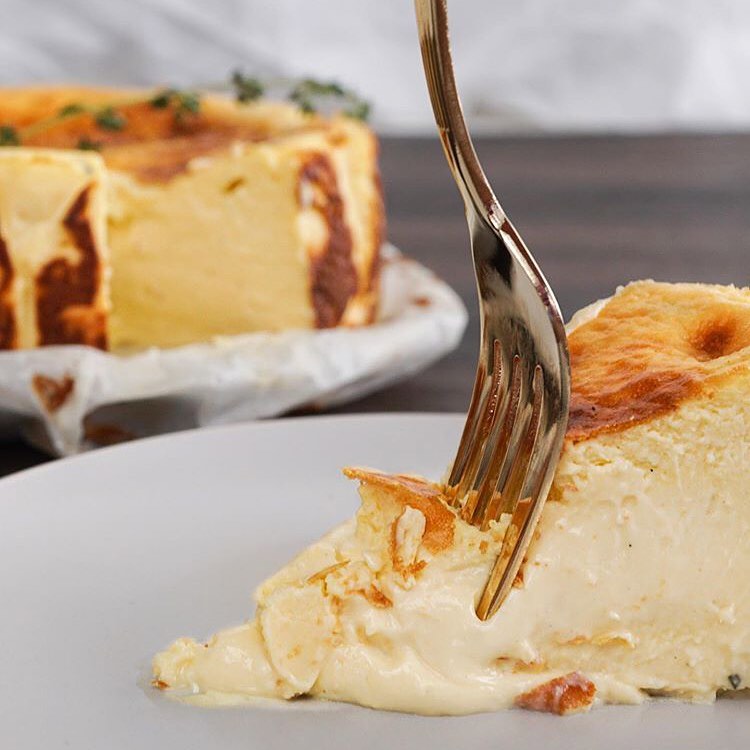 Source: Bunt Bakes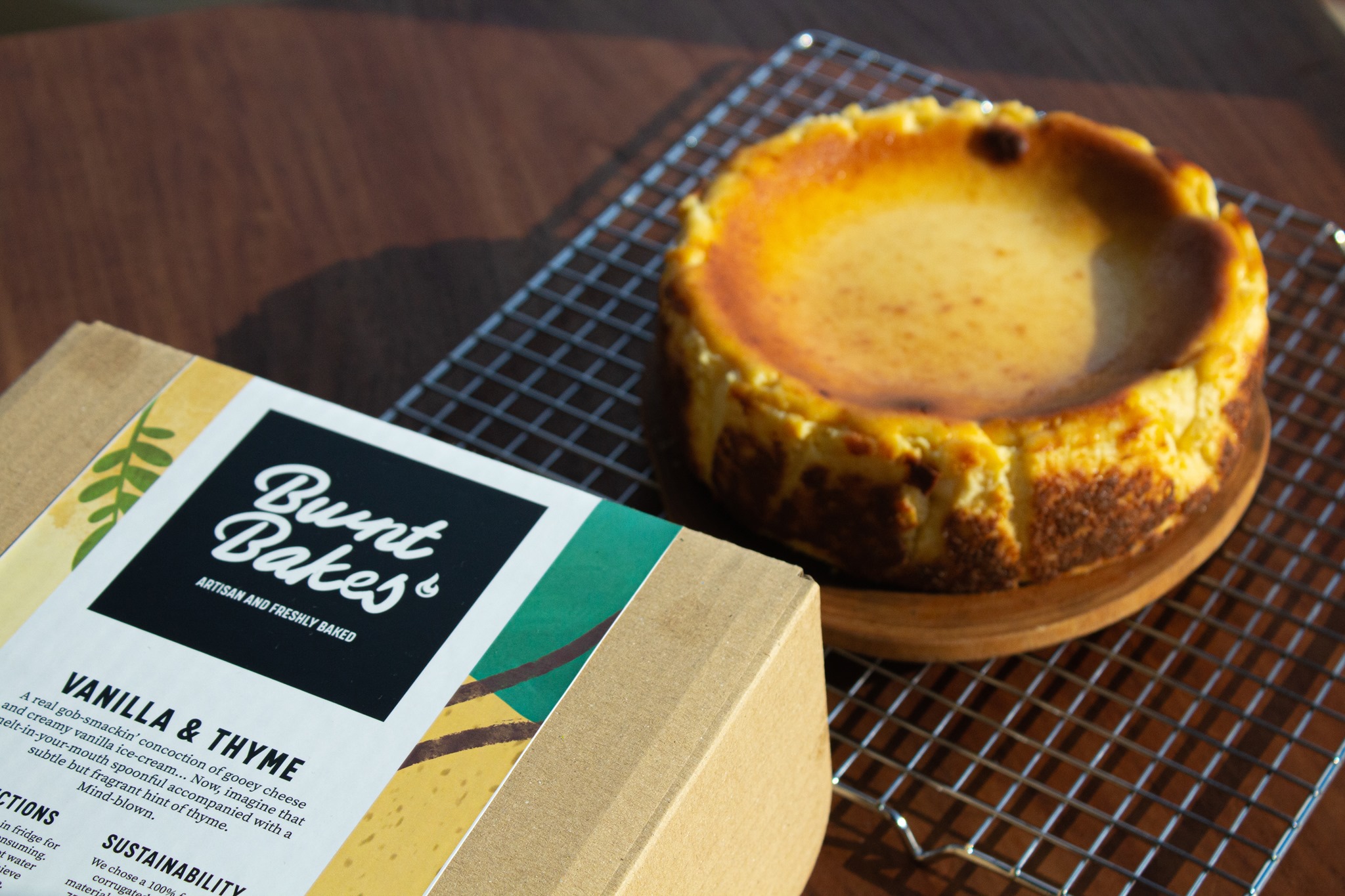 Source: Burnt Bakes
True to its name, Burnt Bakes focuses solely on burnt cheesecakes which saw many raving reviews from its customers. A master at their craft, their innovative creation is the Vanilla & Thyme – thick and creamy cheese with the addition of thyme that helps enhance the cake's fragrance. Comes in 6-inch, its best to store in the fridge for 2 hours before consuming. To get a perfect slice, place the knife in hot water, wipe dry and slice away.
Price: $47 onwards
Buy here: https://www.burntbakessg.com/
3. SimplyNuha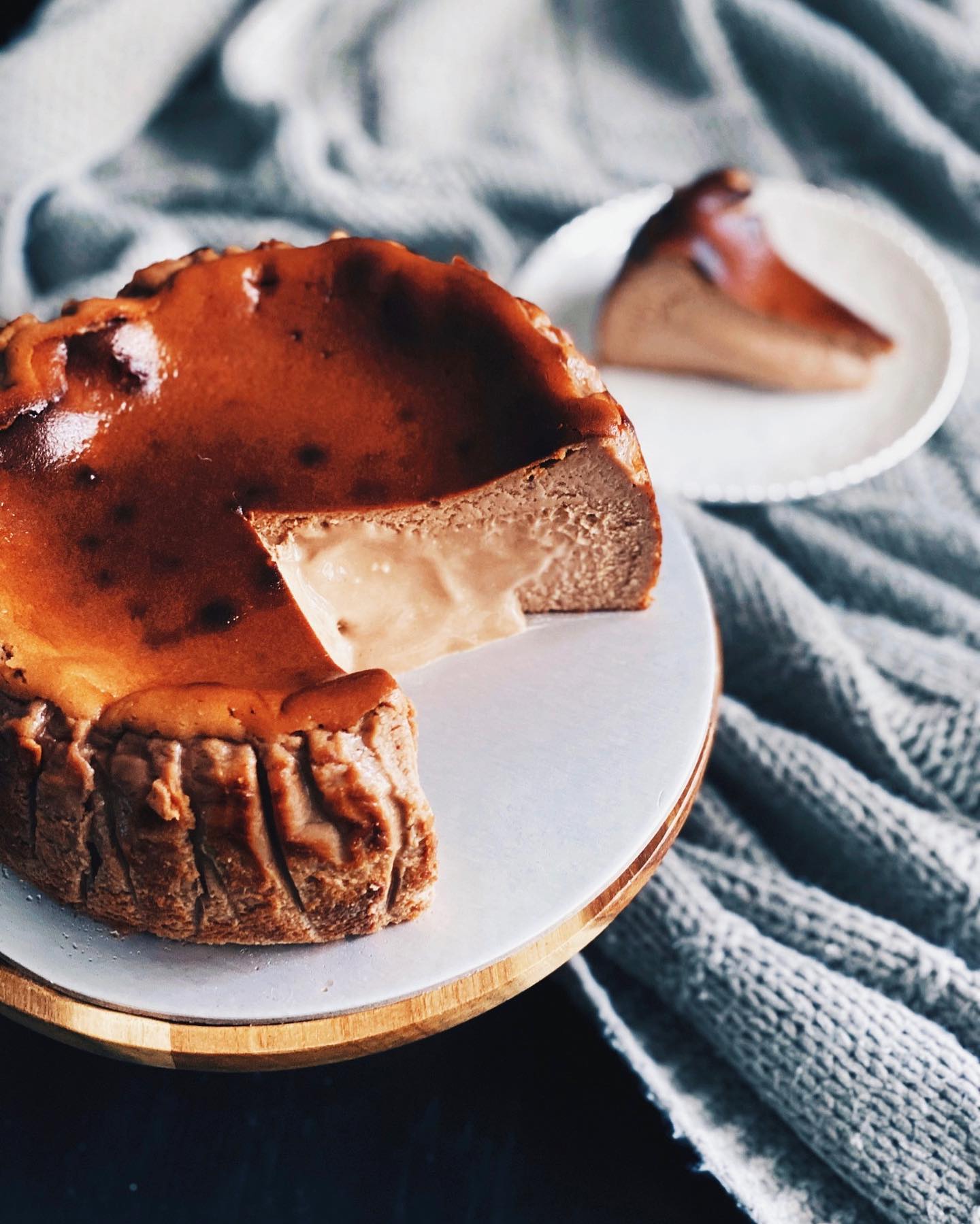 Source: SimplyNuha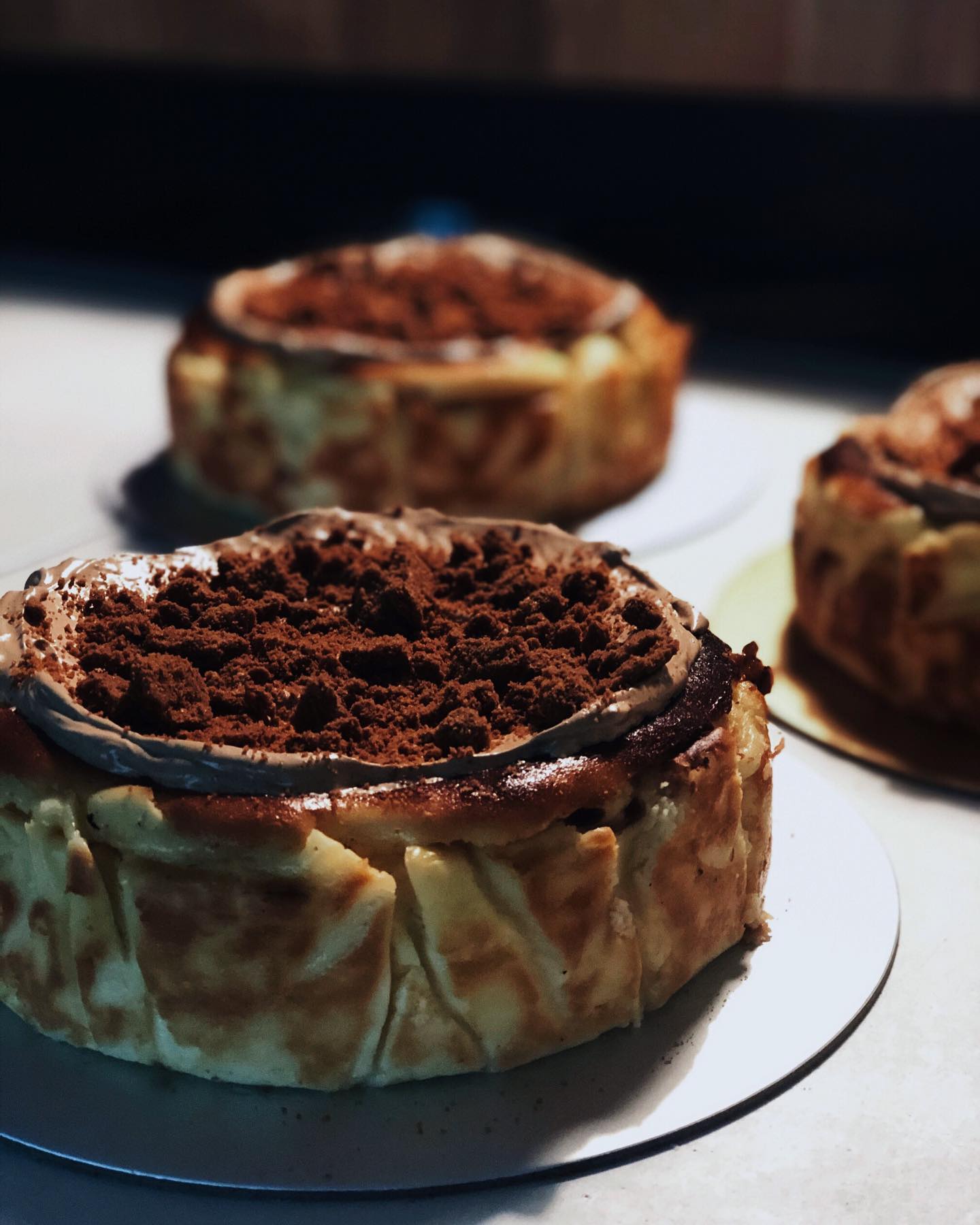 Source: SimplyNuha
Bakes by SimplyNuha are more than just simple – they are finger-lickin' delicious and are too pretty to be eaten. Established in 2013, the Muslim owned home bakery catapulted into the home-based business thanks to their sinful cheesecake. Using the premium Liberty Lane Cream Cheese, savour the rich filling flavour in every bite. Pick your favourite from Original, Coffee, Chocolate, Framboise (Raspberry) to Yuzu. Slice through and you'll witness a creamy center that oozes in perfection. Besides cakes, they are also known for their sublime Ondeh-Ondeh cookies.

Price: $35 onwards
Buy here: https://www.simplynuha.com
4. Brulee.SG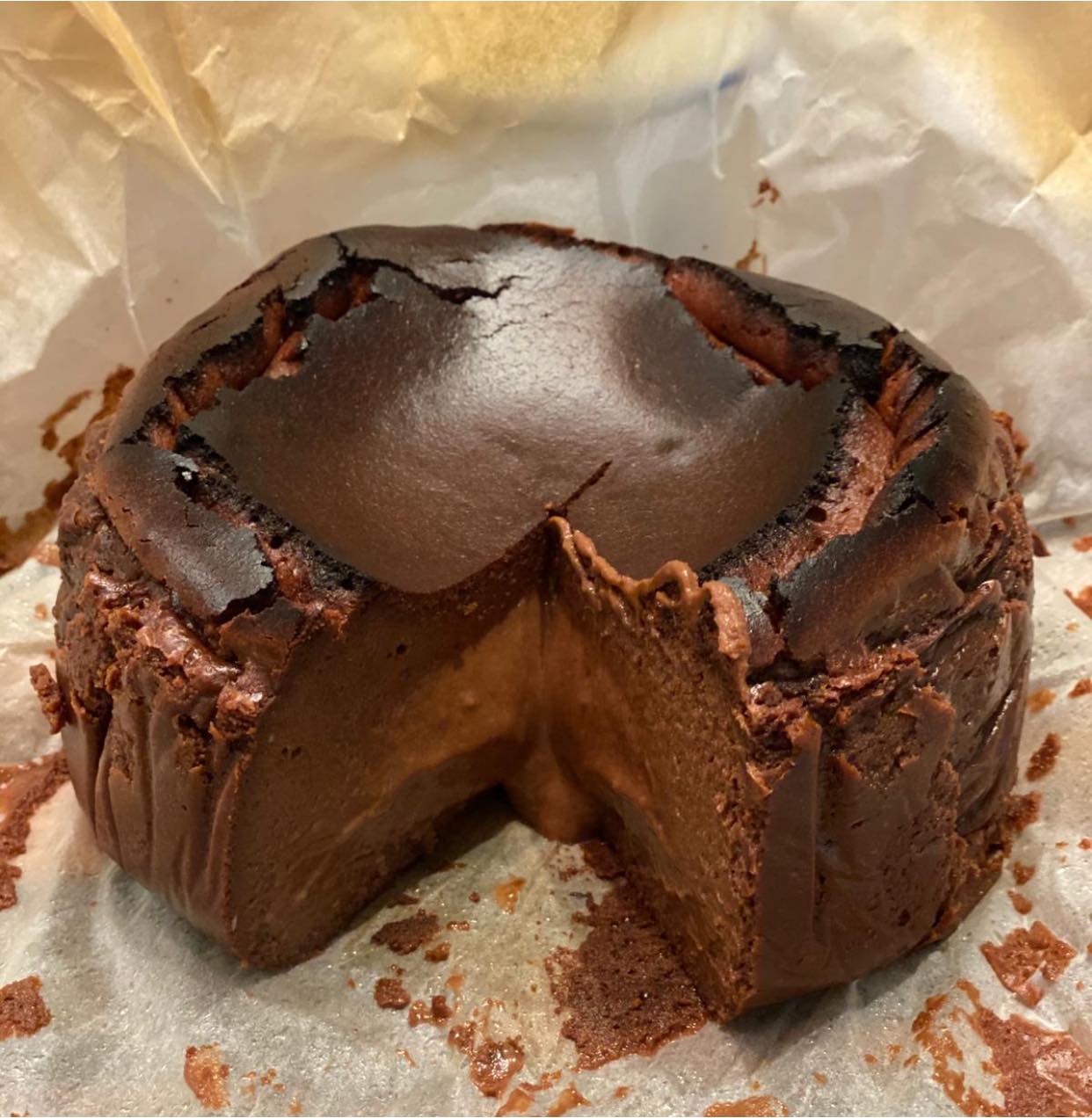 Source: Brulee.SG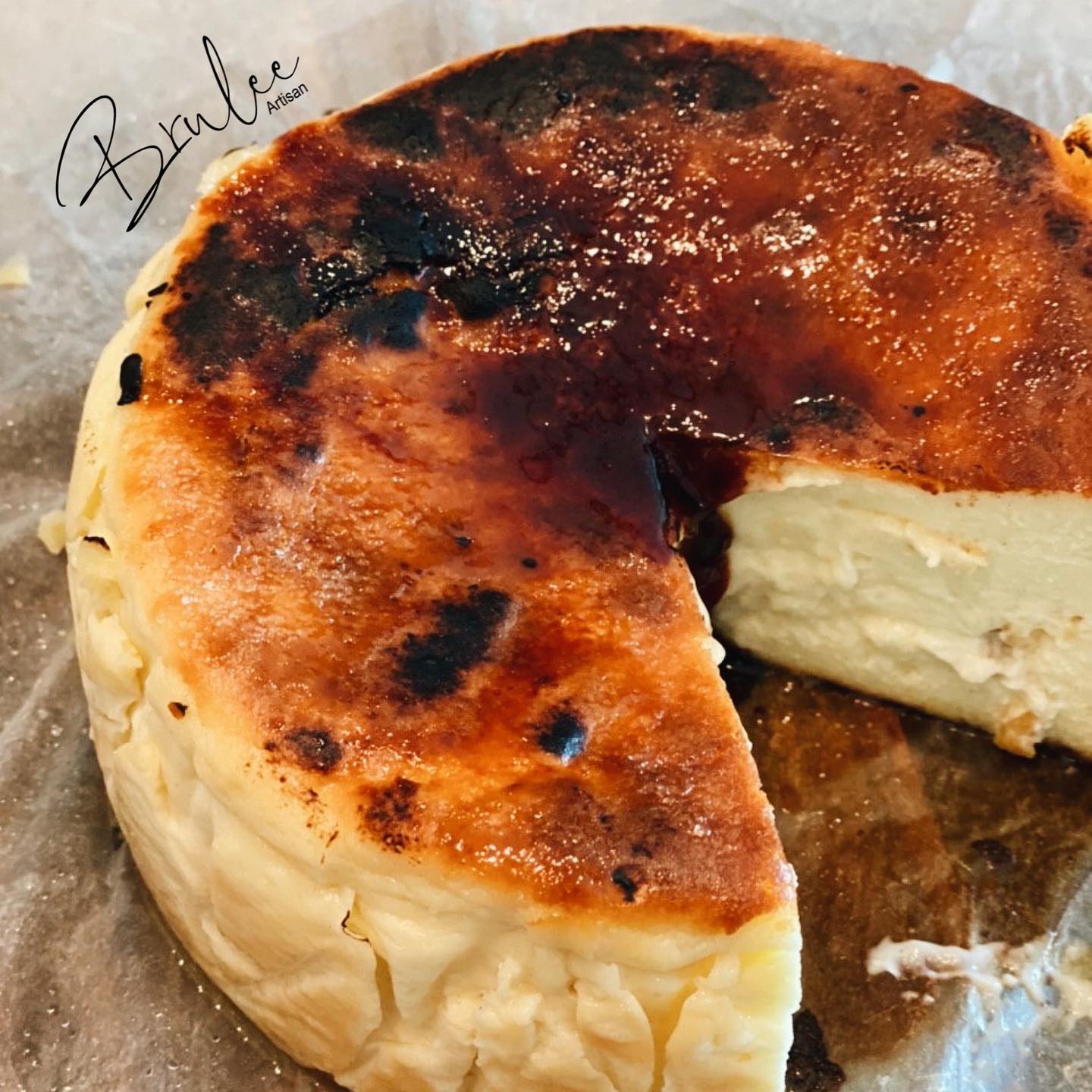 Source: Brulee.SG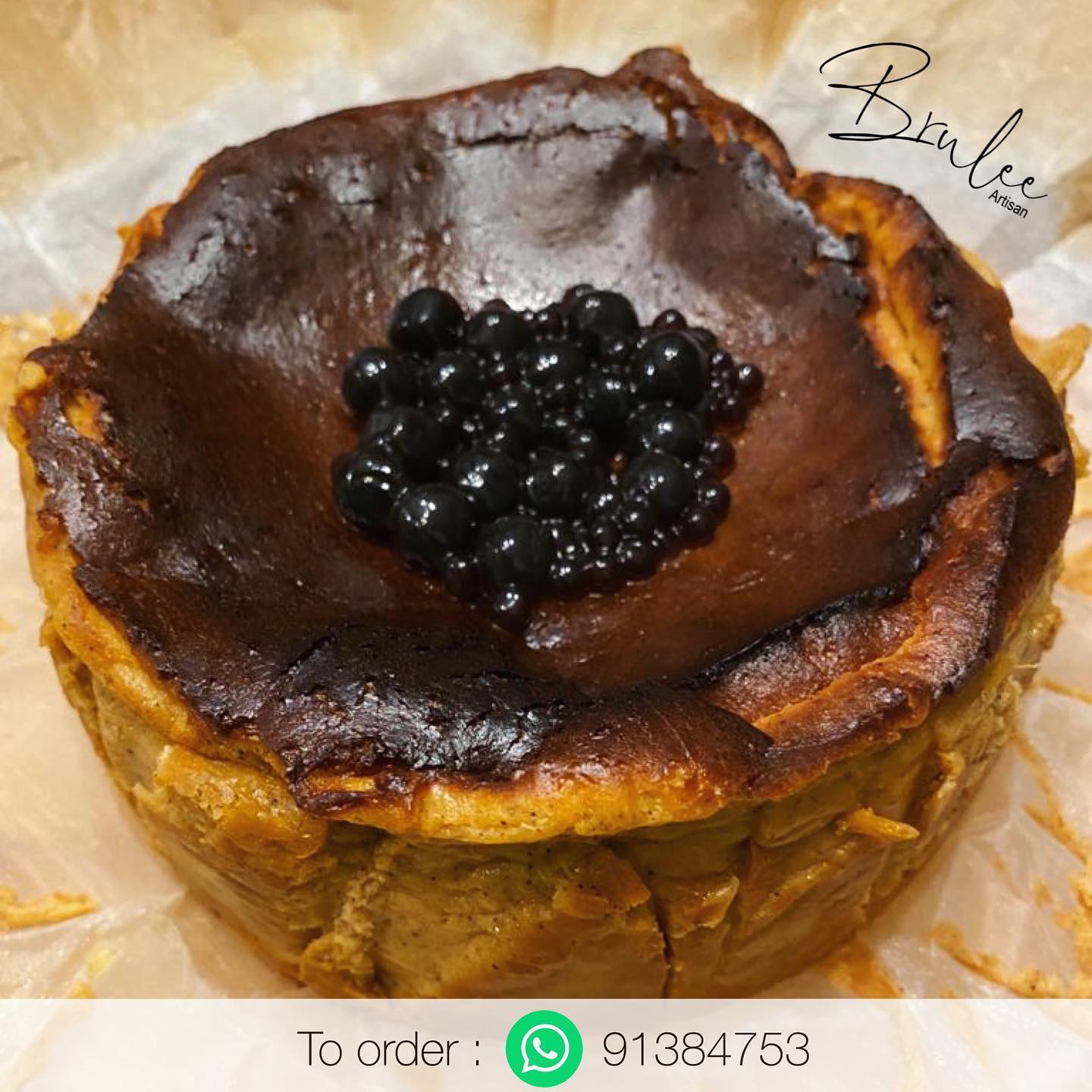 Source: Brulee.SG
For a no-frill burnt cheesecake that has a velvety and luscious center, Brulee.SG hits all the right spots. If you like to heighten your senses and tickle your taste buds, be sure to try their flavours such as Thai Milk Tea (with chewy pearls on your cake!) and Valrhona Chocolate Basque Burnt Cheesecakes. Or go local with the Mao Shan Wang and Chempedak Brulee Basque Burnt Cheesecakes which promises a taste of home.
If you're on portion control, consider the Mini Plater Basque Burnt Cheesecake ($48), a 3" inch cake that promises the same delight with every bite. Delivery is available from $10 - $15.
Price: $46 onwards
Buy here: www.shor.by/bruleesg
5. Le Petit Baker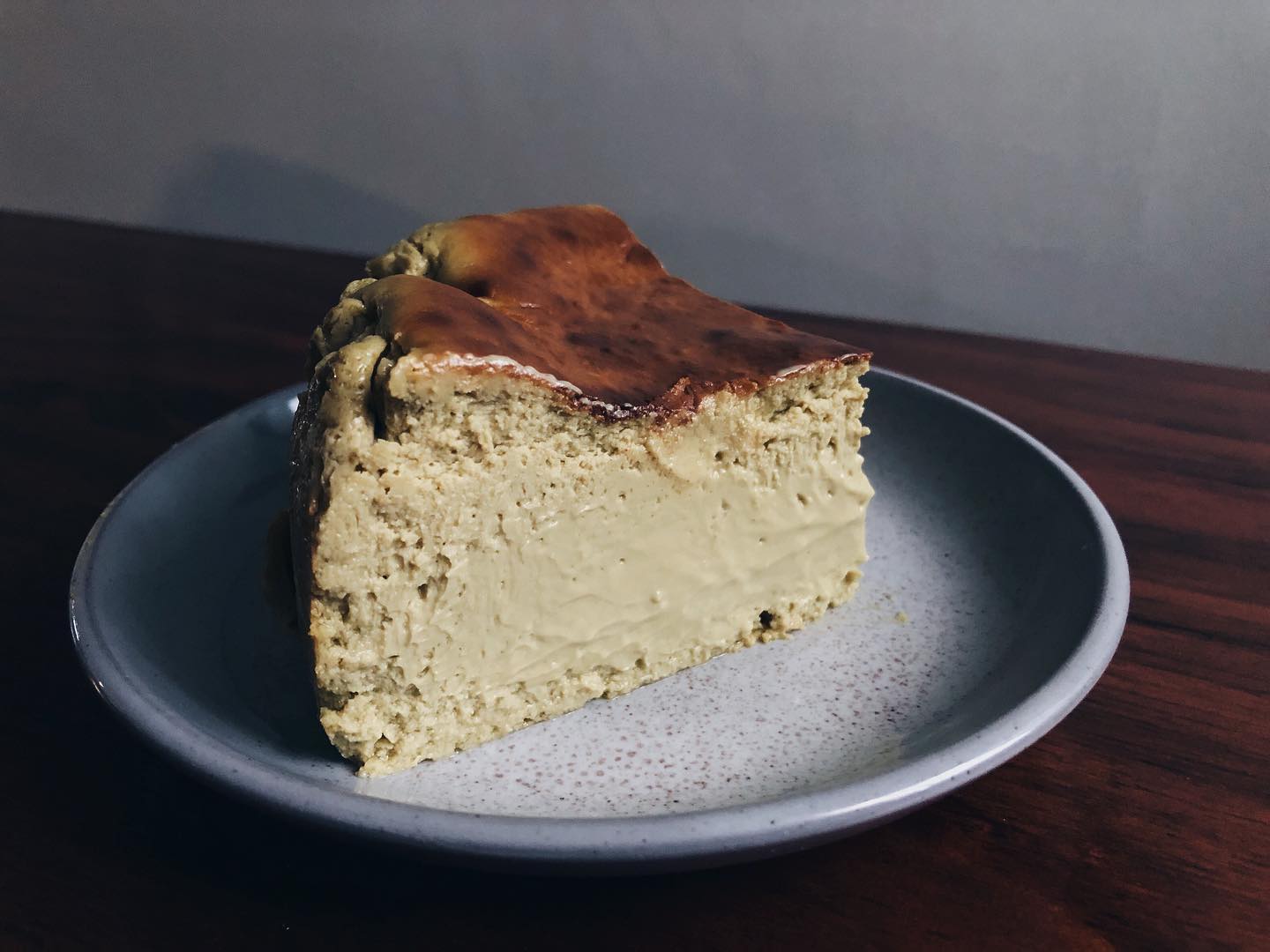 Source: Le Petit Baker
Source: Le Petit Baker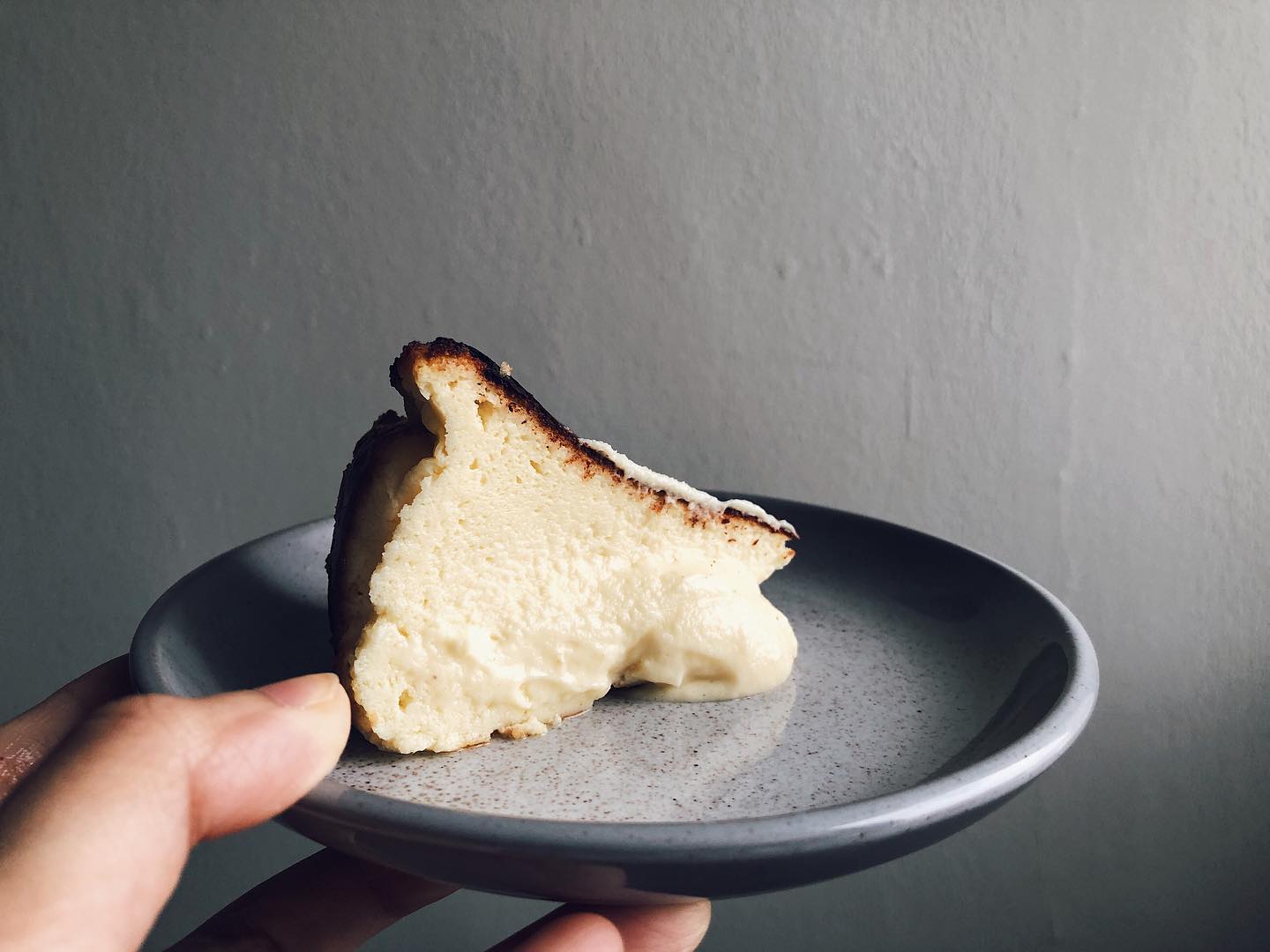 Source: Le Petit Baker
Le Petit Baker may or may not be small in size, but they're definitely big on flavour! Scroll through their Instagram feed (@lepetitbakersg), and you'll drool at the beautifully captured images. We recommend going for the Premium Vanilla Bean Paste Burnt Cheesecake ($49), which has a stronger flavour that gives it an extra oomph! The Premium Houjicha Burnt Cheesecake ($49) takes the cake, for its rich, smoky and creamy texture – the best tea time cake which might just transport you to Japan.
Price: $39 onwards
Buy here: https://www.lepetitbaker.com/shop
6. Fluff Pastry Patisserie
Source: Fluffy Pastry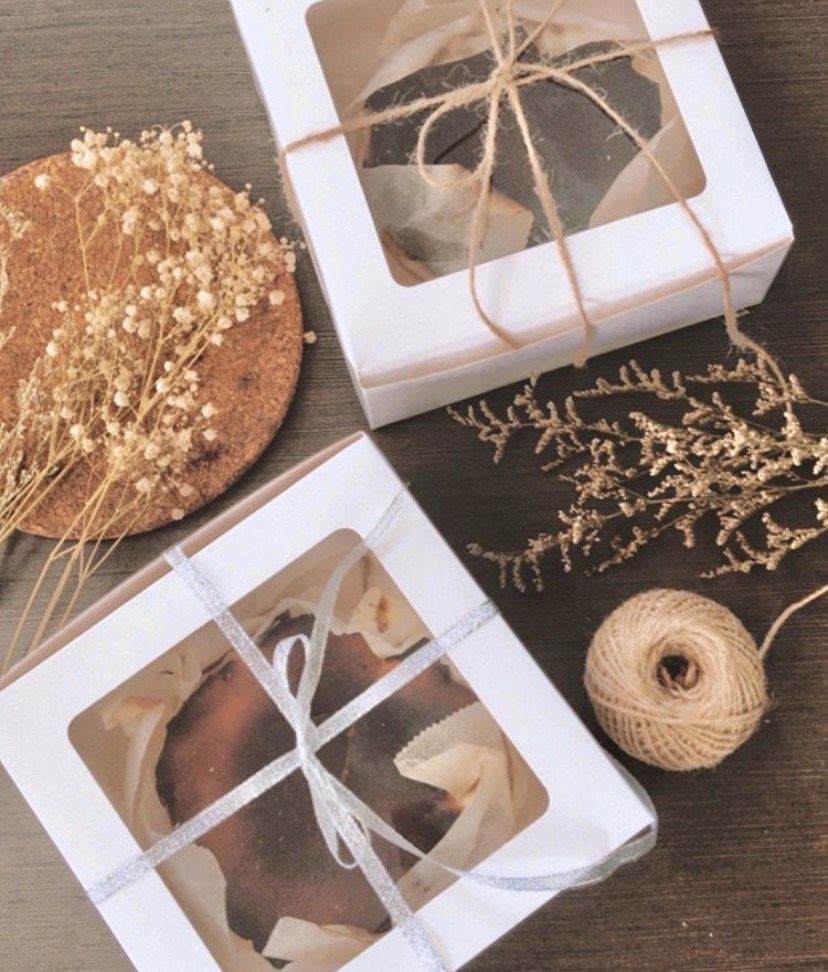 Source: Fluffy Pastry
If you love the sweet and addictive Lotus biscuit, you'll love Fluff Pastry's take on their Speculoos Lotus Basque Burnt Cheesecake that are freshly baked upon order. Other flavours include Oreo Basque Burnt Cheesecake, which comes with sprinkles of crunchy oreo bits. Leave your calorie counter elsewhere because each bite is sinful, but we'll assure you instant gratification. And they also have fluffy and moist cinnamon rolls that are just as mouthwatering.
Price: $28 onwards
Buy here: @fluffypastry
If you're feeling the hunger pangs, relish our 1-for-1 dining offers here from hearty meals to sweet treats. Book a Table here and earn Cashback for every successful reservation.
For successful Shop Cashback tracking, sign in to rewards and click 'Buy Now' in brands' pages. For more information on cashback, read here.