Watch your steps and upgrade from a standard timepiece to a smartwatch that tracks your fitness stats, monitor your sleep and even make payments seamlessly. If you've been searching high and low for the perfect one, we got you covered! Here are the best smartwatches to buy in Singapore that caters to all budgets.
1. SKMEI B36 Smart Watch ($42.18)
Source: SKMEI Watches Official Store
Comes in four stylish colours, the SKMEI B36 Smart Watch allows you to track your sleep, steps, distance and how much calories you have burnt. This smartwatch is women-friendly as it boasts a comprehensive physiological function which helps monitor your period cycle and notifies you when the time of the month is approaching. Record symptoms and stay updated on your ovulation period and for better data visualization, simply connect it to the smartphone app.
2. Xiaomi Amazfit Bip ($69.00 - $99.00)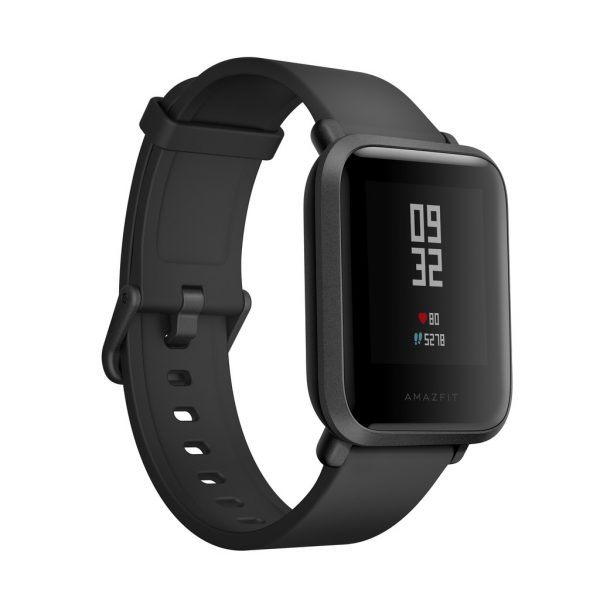 Source: CameraSG
Getting a smartwatch doesn't mean you should spend hundreds of dollars. One of the most value-for-money on the market is the Xiaomi Amazfit Bip, known for its affordability and functionality. Compatible with both Android and iOS, it only takes 2.5 hours for a full battery charge that can last up to 45 days - that's more than a month! If you're too lazy to constantly charge your smart watch, this option is your best bet.
3. Fossil Sport Smart Watch ($214.50)
Source: Fossil/ YouTube
They aren't just meant for fitness enthusiasts. For casual wear, check out this sleek Fossil Sport Smart Watch that lets you track your heart rate, control music, personalize your dial and includes a built-in fitness tracker. Stay on top of your game and respond fast to notifications such as text, social media, emails, alarm clocks and calendar alerts. You can also customise the watch face with your favourite picture to suit your style.
4. Huawei GT 2 Smart Watch ($268.00 - $328.00)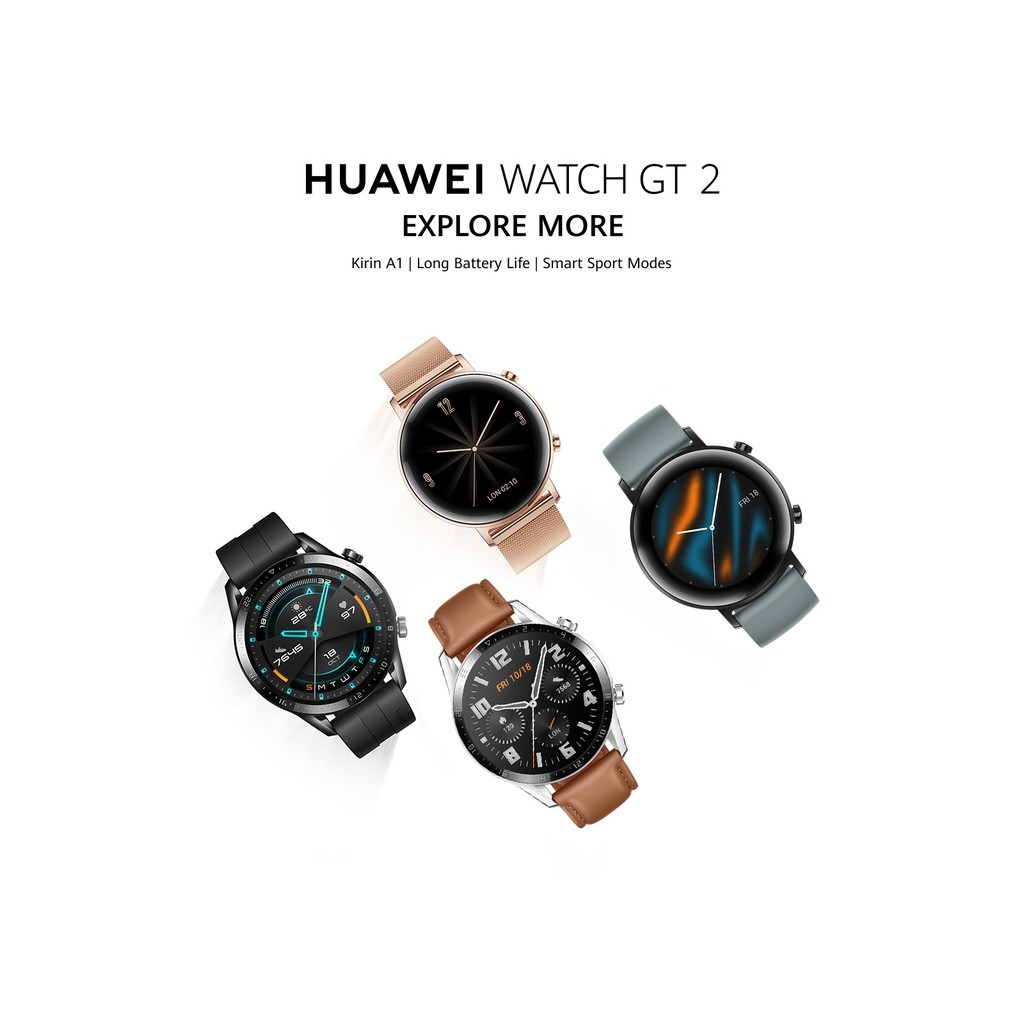 Source: Doozy Project
More than just a mobile phone company, Huawei has disrupted the smartwatch industry with the Huawei GT 2 Smart Watch. A single charge allows you to enjoy usage for up to 2 weeks, so you don't have to worry about battery life. Huawei introduced 2 versions of active and classic edition. The former is designed for fitness enthusiasts with silicone straps, while the latter is kept light and sleek with elegant straps. Both versions are built-in with health apps to support your fitness routine.
5. Fitbit Versa ($316.00)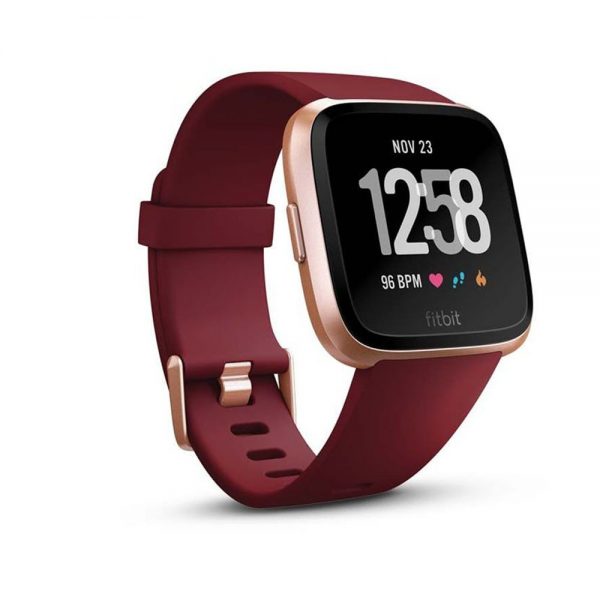 Source: Bizgramsg Official Store
Known as the go-to brand for smartwatches, Fitbit Versa is one that you should consider. It introduces a heart rate monitor and you can pair it easily with your mobile device for instant notification and app control. It is also water-resistant so you can bring it along for a swim. However, this watch can only reach slightly over 4 days of battery life. But with its impressive functions, it is still worth the buy.
6. Fossil Hybrid HR Smartwatch ($349 - $389)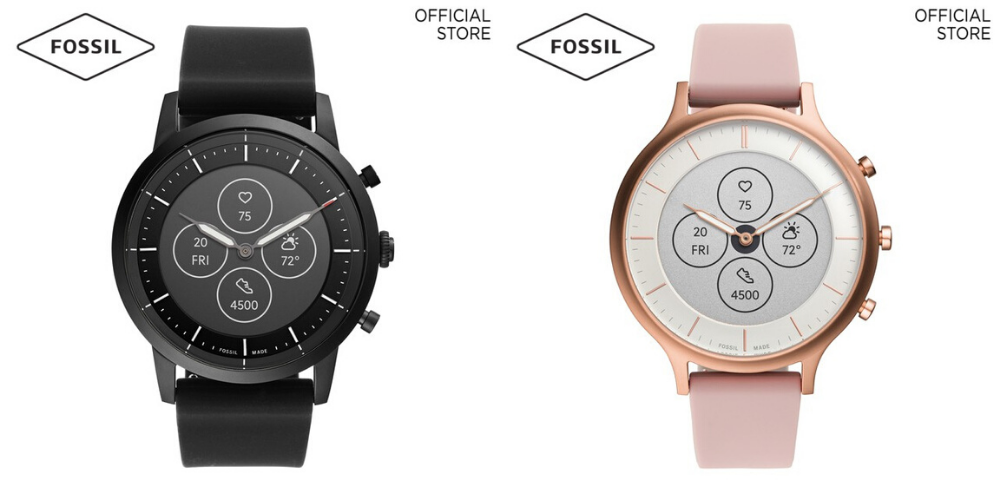 Source: Fossil Singapore Official Store
If you can't part ways with analogue watches but still want a fitness smartwatch, meet Fossil Hybrid HR Smartwatch. You'll get the best of both worlds with its minimalistic design that boasts essential notifications, track your steps, heart rate and monitors sleep patterns. The Collider Hybrid HR is designed for men, while the Charter Hybrid HR is for women.
7. Samsung Galaxy Watch Active 2 ($398.00)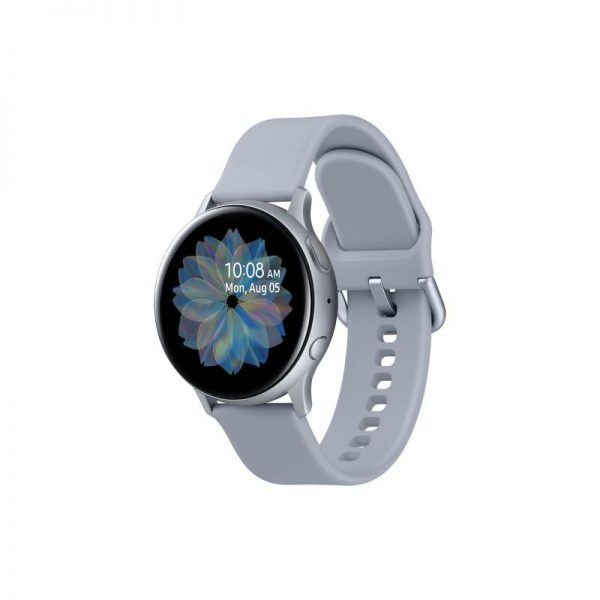 Source: Samsung Official Store
Samsung is one of the most reliable electronic brands in the market, and its smartwatch devices are no exception. Find the right balance between a phone and a watch with the Samsung Galaxy Watch Active 2. The sleek body fitter with a touch bezel for convenient control allows you a maximized screen view and the insights you need for a better you, comes in a 44mm or 40mm watch face. For fitness buffs, get real-time actionable advice as it tracks every exercise such as swimming, running, walking and dynamic workout.
The unique feature of this watch is the health support it offers, it uses a stress tracker to watch your stress level whenever you are feeling tense. It would then suggest breathing exercises to provide you with peace of mind.
8. Skagen Falster 3 Smart Watch ($509.00)
Source: SKAGEN Singapore Official Store
Classy, sleek and functional - these are the top three facts that come to mind when you're looking at the Skagen Falster 3 Smart Watch. This stainless steel mesh strap watch boasts a range of smart features powered by Wear OS by Google™ including Google Pay, activity, heart rate tracking and smartphone notifications. You'll also get a personal assistant with the built-in Google Assistant – ask it anything and it will alert you through your watch's speaker.
This article was first written by Shopee SG, and repurposed with permission by meREWARDS. For proper and successful cashback tracking, please ensure you are signed in and shop through meREWARDS's Shopee page, and click 'Buy Now'.