Are you annoyed with the tangled and torn cables of your earphones? Make way for wireless earbuds that offer experiential sound quality with excellent battery and audio performance. Enjoy the freedom of movement, superb noise-cancellation and impressive touch controls, time to jump onto the bandwagon and consider these, the best wireless earbuds in 2021 that caters to all budgets.
1. Blackdot Pro Wireless
Source: Blackdot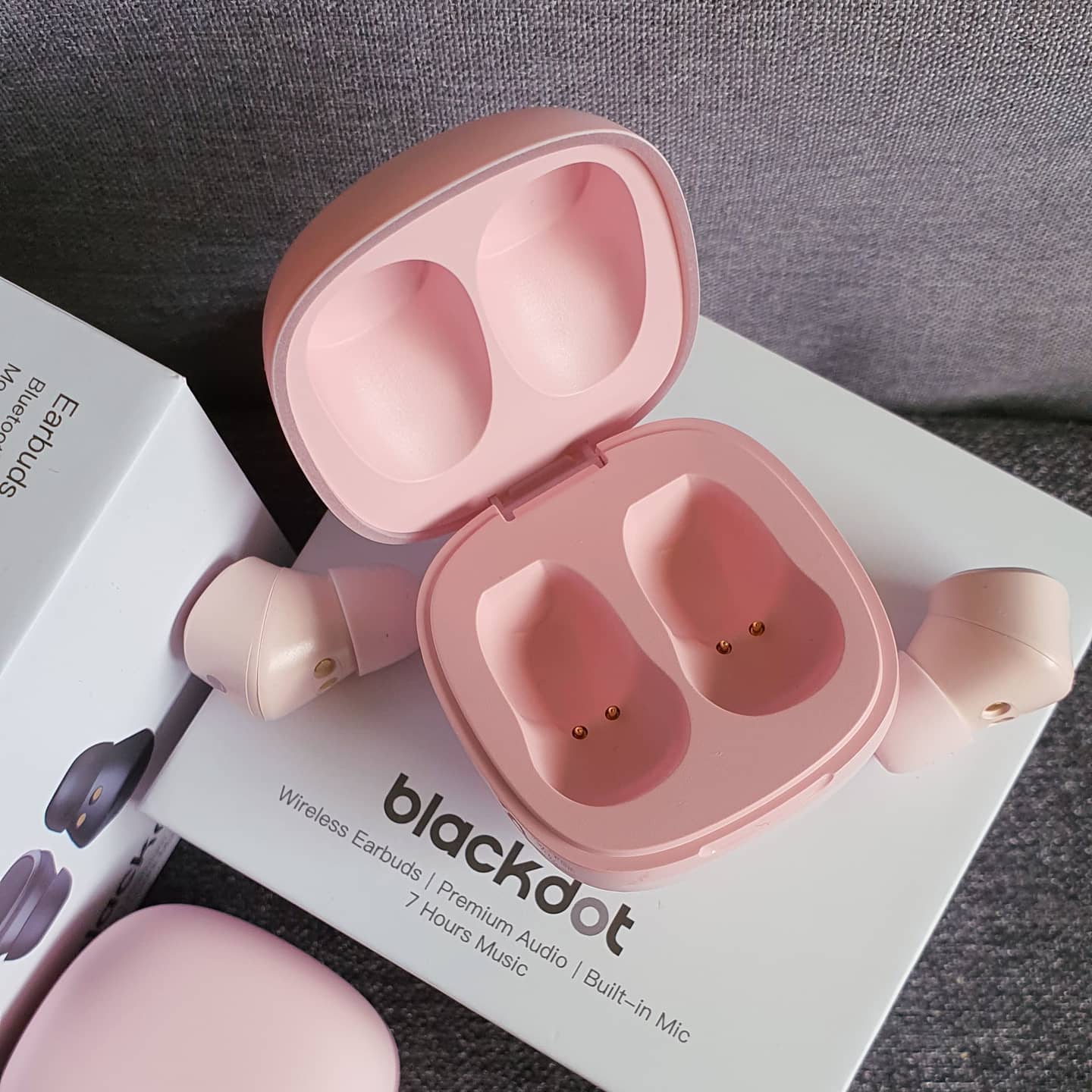 Source: Blackdot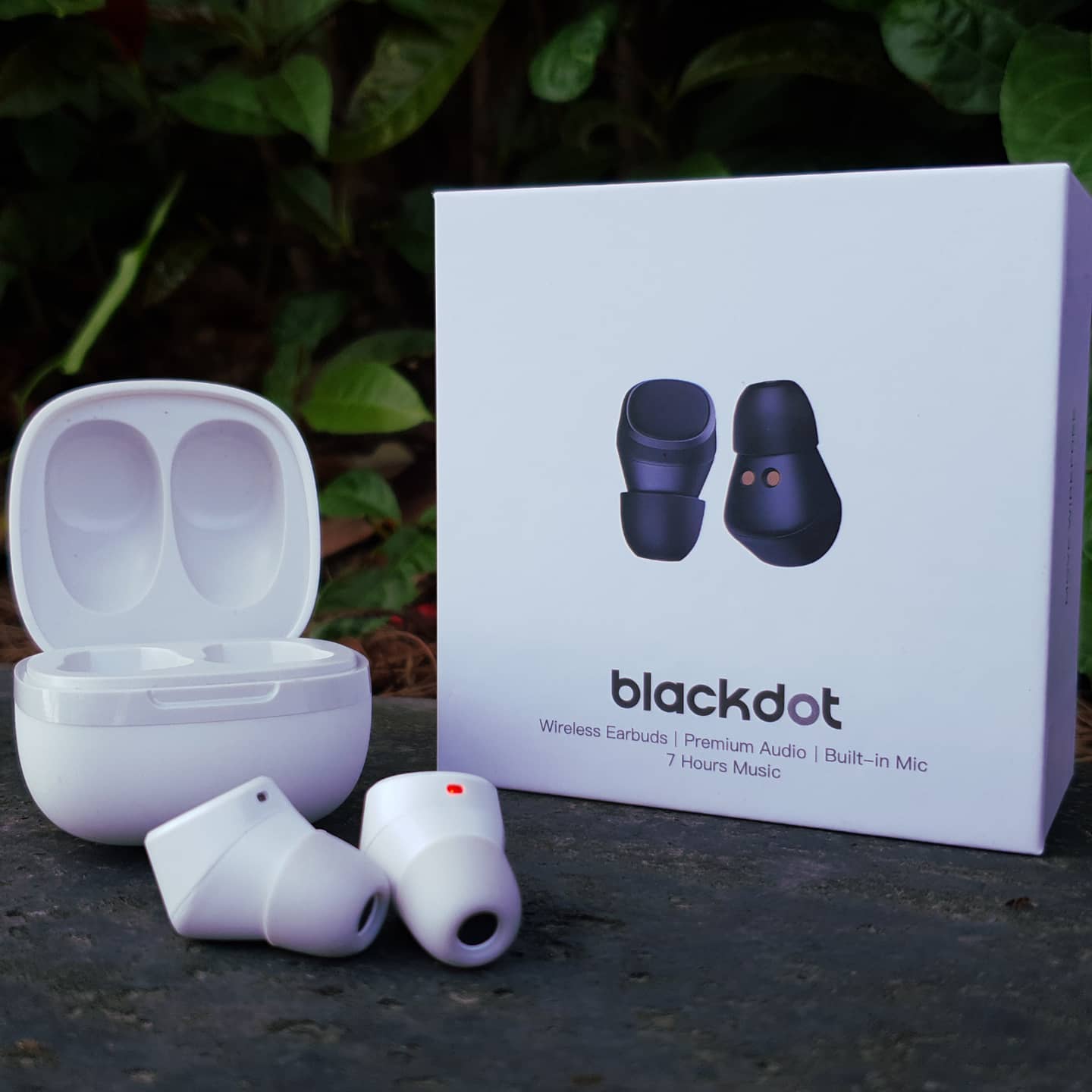 Source: Blackdot
With a built-in microphone to make calls easily, Blackdot Pro Wireless also has a powerful battery that can last up to 55 hours of music and talk time. They are perfect for athletes as it is IPX6 sweat and waterproof. It comes with the latest version of Bluetooth V5.0 that allows easy connectivity to all Bluetooth enabled devices such as mobile phones, laptops, iPads and tablets.
Reasons to buy: IPX6, long battery life and seamless call functions
Price: $39.99
Shop here.
2. JBL LIVE 300 TWS
Source: JBL
Don't be fooled by its highly compact size because these earbuds pack a serious (stereo) punch. Developed with TalkThru, you can chat with friends without removing them by easily swiping on the earbuds to activate. Listen to your favourite music wherever and whenever with 20 hours combined playback, and get 1 hour playtime with just a 10 minutes charge.
Reasons to buy: Fast charge and TalkThru feature
Price: $145 (U.P. $219)
Shop here.
If you're shopping for speakers, check out Harman Kardon.
3. Xiaomi MI True Wireless Earbuds Basic
Source: Xiaomi
Coming in at only $11.50, this wireless earbud is the most affordable without jeopardising sound quality. It features 7.2mm audio drivers which produce deep bass and high-quality stereo audio. Comes with an impressive 12 hours battery life and even a voice control assistant – including Xiao AI and Siri.
Reasons to buy: Best price point, sleek design and quick connection
Price: $11.50 (U.P. $30)
Shop here.
4. JBL FREE X
Source: JBL
Created with JBL's Signature Sound, get 24 hours of combined playback and a smart charging case, so you'll never run out of juice. No matter your ear size, you'll get the best ergonomic fit with three ear tip and two gel sleeve sizes. Are you a gym buff or an athlete? With the IPX5 feature, you can power through training as the JBL FREE X is sweat and water-resistant.
Reasons to buy: IPX5 and impressive ergonomic shape
Price: $119 (U.P. $249)
Shop here.
5. HUAWEI FreeBuds 4i TWS True Wireless Earbuds
Source: Huawei
Source: Huawei
A force to be reckoned with, the HUAWEI FreeBuds 4i features Active Noise Cancellation and Audio Technology for an immersive experiential listen. Be blown away by the crystal clear audio, thanks to the 10 mm dynamic coil driver that brings out rich instrumental tunes, vocals and bass.
Reasons to buy: Crystal clear audio and Active Noise Cancellation
Price: $98 (U.P. $100)
Shop here.
6. Xiaomi Haylou GT1 Pro
Source: Xiaomi
Source: Xiaomi
Get your tasks done for the day easily as the Xiaomi Haylou GT1 Pro is supported with Siri and Google Assistant. A 4.5 hour battery charge will last you an impressive 26 hour playback and the built-in DSP smart digital noise cancellation will eliminate background noise. It also has an industrial level IPX5 waterproof, so you don't have to worry about sweat or rain.
Reasons to buy: IPX5, noise cancellation, Siri and Google Assistant supported
Price: $19.99 - $24.50
Shop here.
7. Sudio Tolv True Wireless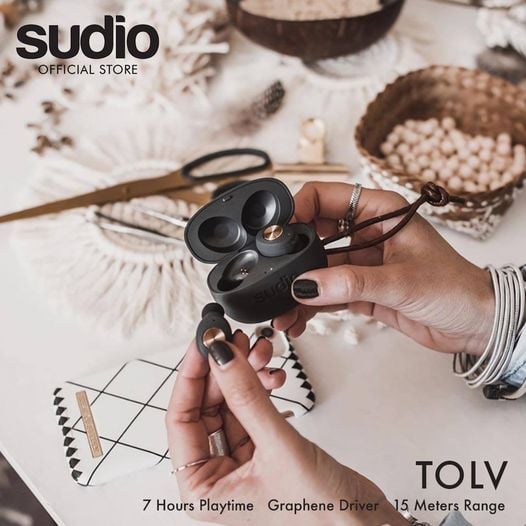 Source: Sudio
The Sudio Tolv True Wireless earbuds are minimalistic in design and a game-changer in the audio industry. This earbud series by the Swedish brand gives you the freedom to listen comfortably with its high-performance battery life. A 10 minutes charge gives you a full hour of use! With carbon nano-tech, it uses a graphene driver to convert the signal into sound for an impressive listening experience.
Reasons to buy: Sleek design, battery life and uses carbon Nano-tech
Price: $139.30
Shop here.
8. Apple AirPods Pro
Source: Apple
Source: Apple
No surprises here – the Apple AirPods Pro is the earbuds you should consider. Sleek in design, they provide an immersive listening experience. Activate the Active Noise Cancellation (ANC) to eliminate sounds so you can groove to any beat with no disturbances, or turn on the Transparency mode to be aware of what is happening around you - just press and hold the force sensor to activate it. For battery life, you'll get up to 4.5 hours of listening time on one charge and around 1 hour on only 5 minutes of charging.
Reasons to buy: Active Noise Cancellation, Transparency mode and impressive battery life
Price: $315
Shop here.
9. Jaybird Vista True Wireless Earbuds
Source: Jaybird
For athletes and fitness buffs, the Jaybird Vista True Wireless Earbuds takes the cake with their cutting-edge technology while you train hard. Compact, light and comes with IPX7 so you don't have to worry about sweat or water. Slot it in your pocket while you train in the gym and you'll barely notice its presence, giving you freedom of movement. Find the right sound for you by launching the Jaybird app for infinite EQ control.
Reasons to buy: IPX7, strong battery life and premium sound with Custom EQ
Price: $279
Shop here.
10. Jabra Elite 75t
Source: Jabra
Only for the elites, these earbuds have been compared to the renowned Apple Airpods Pro. The Jabra Elite 75t may be a small product but the improved sound quality packs a thumping bass you'll love. Dance to the rhythm of the night with up to 7.5 hours of continuous music and up to 28 hours when you charge from the case. It comes with a USB-C cable that includes fast charging. Unfortunately, they do not come with an ANC feature but the noise isolation is still praiseworthy.
Reasons to buy: Fast charging, compact in size, Siri and Google Assistant supported
Price: $231.78
Shop here.
All prices are accurate at the time of publishing.