After a month of puasa (fasting) from dusk till dawn during the holy month of Ramadan, Muslims around the world celebrate Hari Raya Aidilfitri, also known as Hari Raya Puasa or Eid Al-Fitr. This iconic celebration is a time of forgiveness within the Muslim community, strengthening the bond between family and friends. In Singapore, the festive celebration is mostly known for the array of traditional Malay cuisine served during house visitations, but here are 7 things you didn't know about Hari Raya Puasa.
Read: Best Halal Restaurants & Cafes in North Singapore – from Zi Char, Nasi Ambeng, Seafood to Western Cuisine
1. What is the difference between Hari Raya Puasa and Haji?
Hari Raya Puasa is the celebration that marks the end of Ramadan, while Hari Raya Haji (also known as Aidiladha) marks the end of Hajj (pilgrimage).
2. Why do Muslims fast during Ramadan?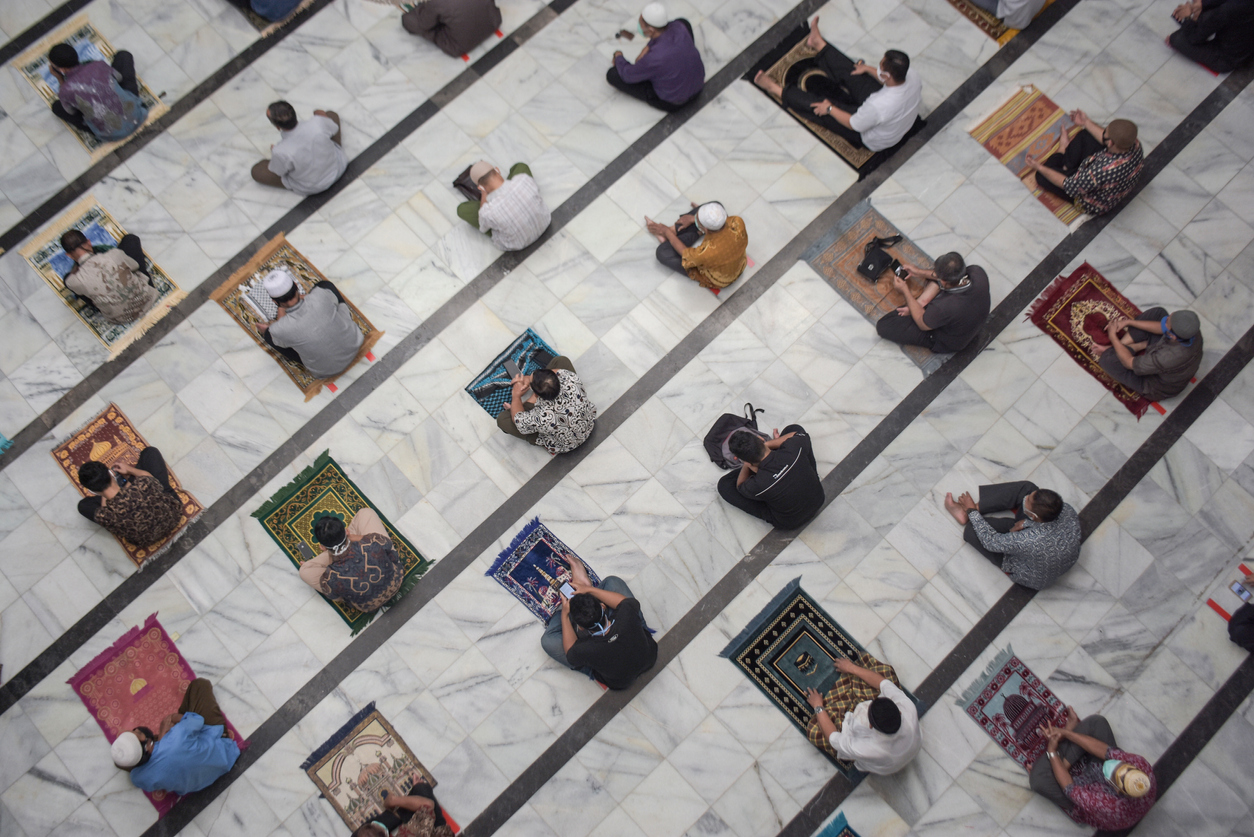 Fasting is one of the five pillars of Islam. It is an exercise of self-control that helps develop empathy towards what the poor go through daily. Muslims fast from dusk and break fast (iftar) at dawn with a meal, followed by prayers (tarawih) after.
Read: Best Halal Restaurants & Cafes in West Singapore - from Prawn Noodles, Mexican to Japanese Cuisine
Grab 10% OFF All items when you order from AMICI here, a Halal-certified food caterer.
3. Can Muslims at least drink water during Ramadan?
No, fasting means abstaining from food and drink too. One must also abstain from smoking, and indulging in any other activities which may nullify one's fast.
Visit friends and family with treats from The Cocoa Trees here and enjoy 5% OFF sitewide.
4. Who is required to fast during Ramadan?
All Muslims are required to fast, except for children who have not reached puberty, women nursing their children, the elderly, women who are menstruating and the sick whose health will be affected from fasting.
Break fast with crispy you tiao from You Tiao Mian and get 10% OFF your total bill here.
5. What happens during Hari Raya Puasa?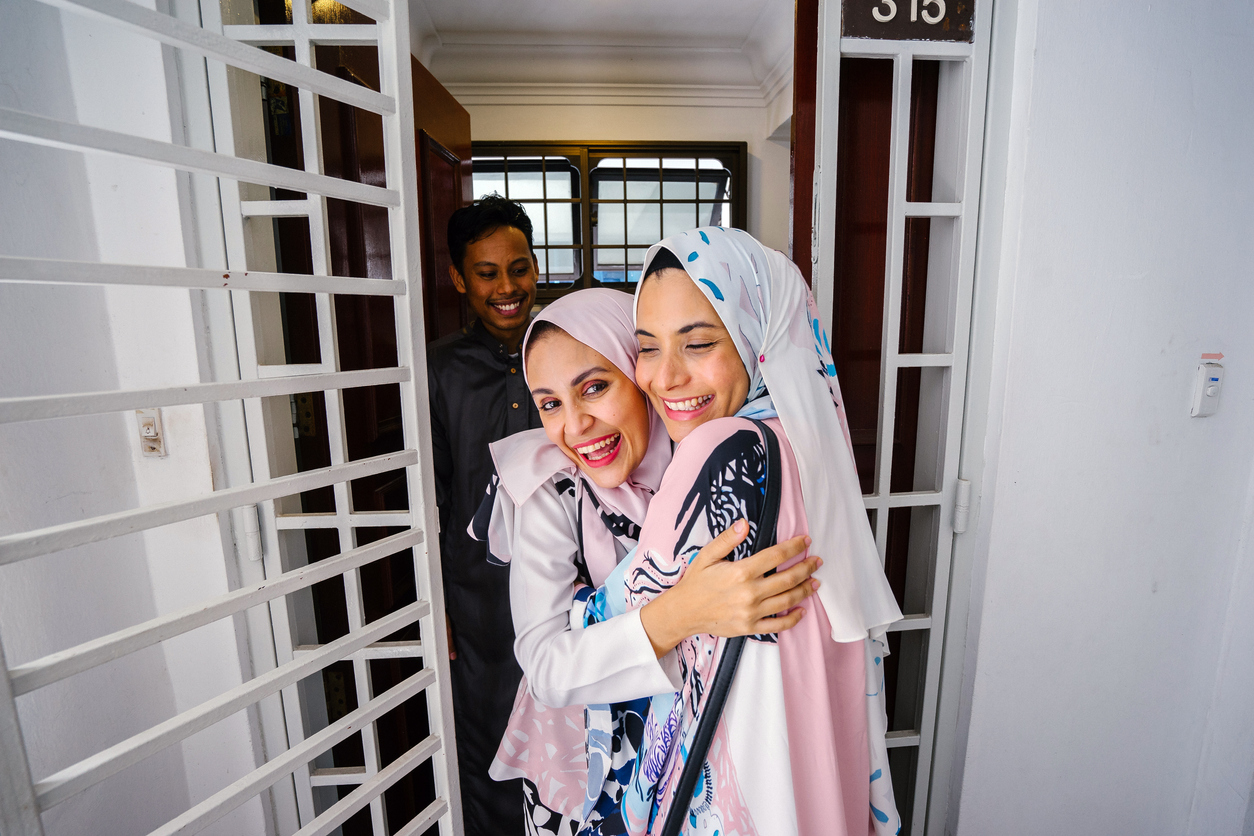 Eid prayers are held at mosques on the first day to mark the end of Ramadan. Muslims are prohibited from fasting on the first day of Syawal (Islamic month of Hari Raya Puasa). After Eid prayers, family members seek forgiveness from each other, especially from the elders. Visitation usually begins with the parents' home, followed by other elders.
Read: Best Halal Restaurants & Cafes in South Singapore - from Chinese Noodles, Japanese Udon to Mocktails
6. Must all adults give green packets during Hari Raya Puasa?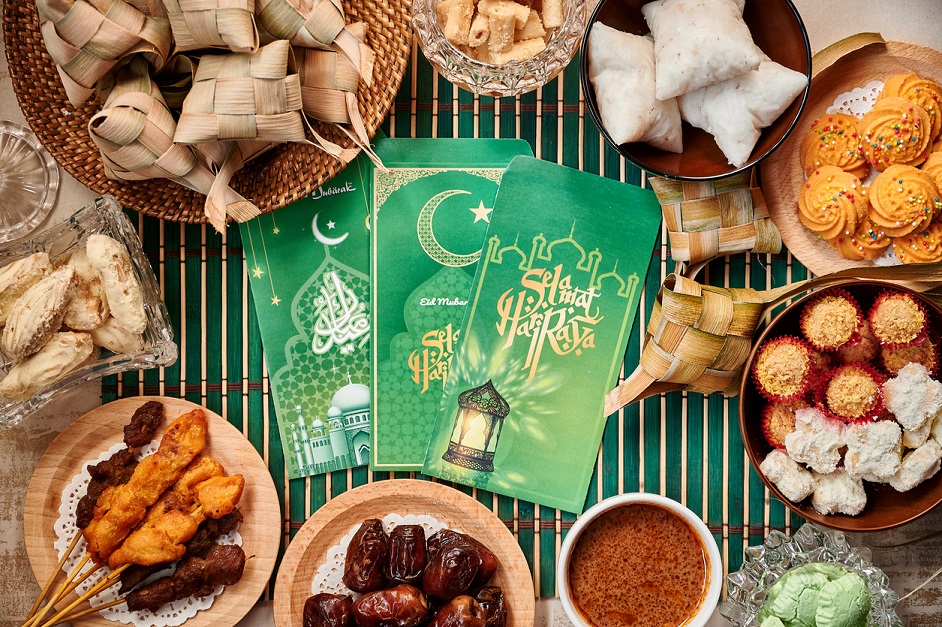 Giving green packets (duit raya) should be within one's financial means. It is not obligatory to give green packets to children and elderlies, but it is highly encouraged as a form of generosity.
7. What are the most common Hari Raya Puasa greetings?
'Selamat Hari Raya' is the traditional Malay greeting, which means Happy Hari Raya. Or Eid Mubarak, which is an Arabic term with the same meaning.
Read: Best Halal Restaurants & Cafes in East Singapore - from Burgers, Tomahawk Steak, Italian to Peranakan Cuisine
Catch the annual iconic Hari Raya Light Up at Geylang from 9 April to 23 May 2021. This year's light up is themed 'Celebrating our Kampong Spirit' - witness a sea of bright lights illuminating the streets from Paya Lebar Quarter, Wisma Geylang Serai to Sims Avenue.
For proper and successful cashback tracking, please ensure you are signed in and shop through meREWARDS' brand pages, and click Buy Now. Read here to find out more.