Whatever occasion it may be, flowers as a gift will always put a smile on our faces - be it for an anniversary, birthday, or an apology over bickering that happened. There is no need to wait for Valentine's Day to send flowers, anytime is the best time. Here are 10 florists you can check out to get the most beautiful and affordable flowers. Psst…. some even provide free same-day delivery!

Read: Best Spas in Singapore to Pamper Yourself At

1. Katong Flower Shop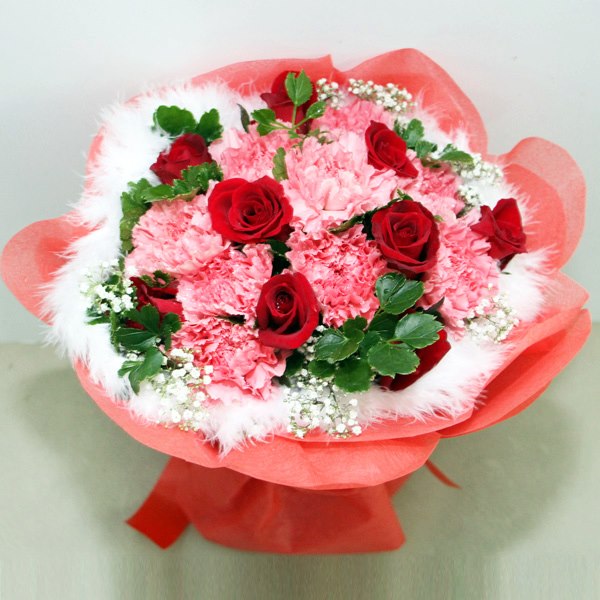 Source: Katong Flower Shop
A one-stop horticulture and flora supermart, Katong Flower Shop, was founded in 1948. One of the pioneer florists in Singapore, they have a trailblazing experience with fresh flower arrangements. Committed to providing only the best for their customers and freshness in every bouquet, you'll be delighted to know that they offer same-day delivery – because they understand customers want their flowers fast and hassle-free. Don't we love good service?
Read: Best Rooftop Bars with a Scenic View in Singapore

2. Roses Only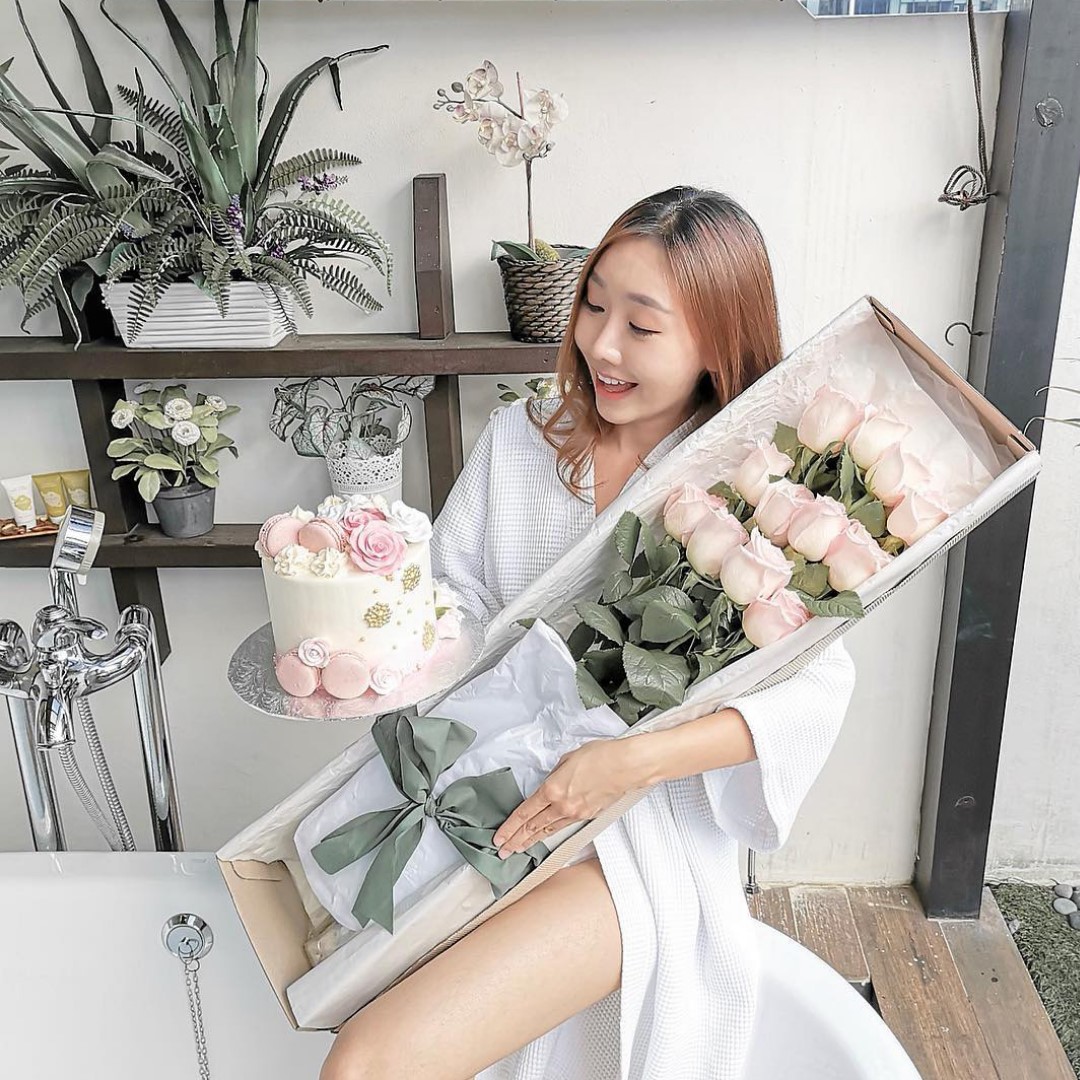 Source: Roses Only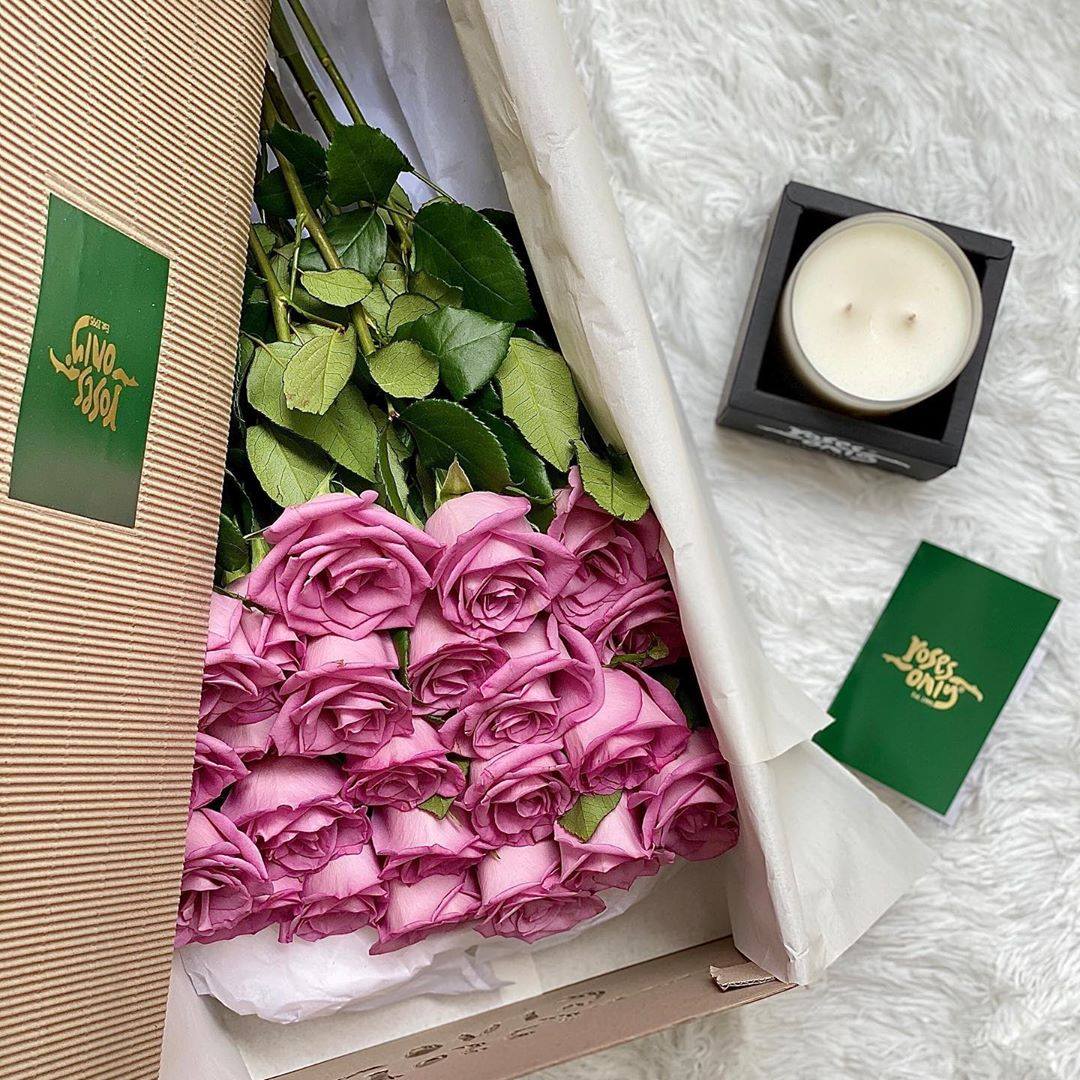 Source: Roses Only
If you are looking for roses, look no further than Roses Only. Hailing from the land down under, this online florist promises to make sending and receiving their bouquets a joy. They assure 100% happiness and will go the extra mile to make it right for peace of mind. Each rose is at an impressive 65cm in length and each stem is placed in their signature gift box, which will leave a lasting impression. From pastel pink, mauve, bright pink, yellow to red roses, you can count on Roses Only for a well-packaged and protected bunch.

Shop Roses only here and the price starts from $99 onwards.

Best: 11 Most Romantic Restaurants in Singapore for Date Nights & Anniversaries

3. FarEastFlora.com
Source: FarEastFlora.com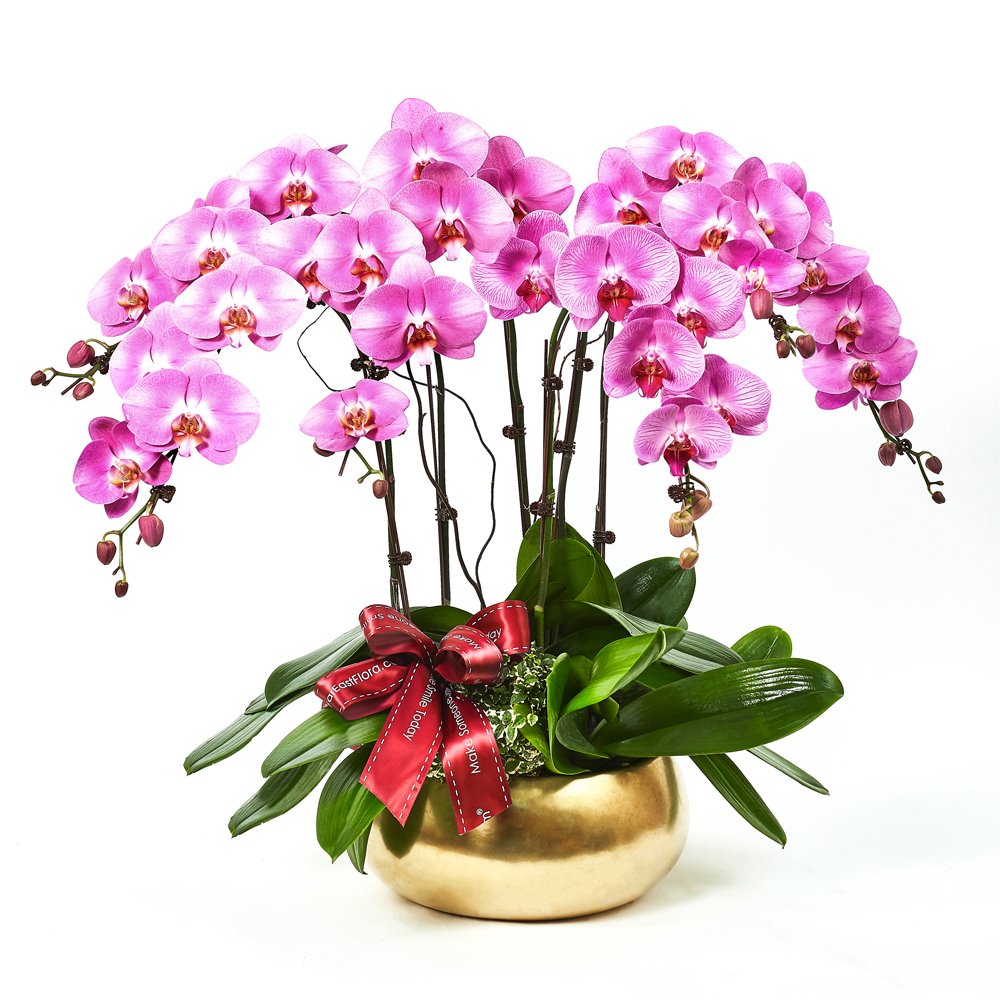 Source: FarEastFlora.com
A veteran florist in Singapore, FarEastFlora.com, has all the different types of bouquets you can think of. From birthday to congratulatory and sympathy flowers, this florist has been around for years and know what customers want. Check out their bestsellers such as Double Well Wishes which is paired with a mix of pink gerberas and roses, together with fruits such as kiwi and a red apple.

Shop FarEastFlora.com here and the price starts from $49.90 onwards.

Read: Best Hotels for a Staycation in Singapore

4. Noel Gifts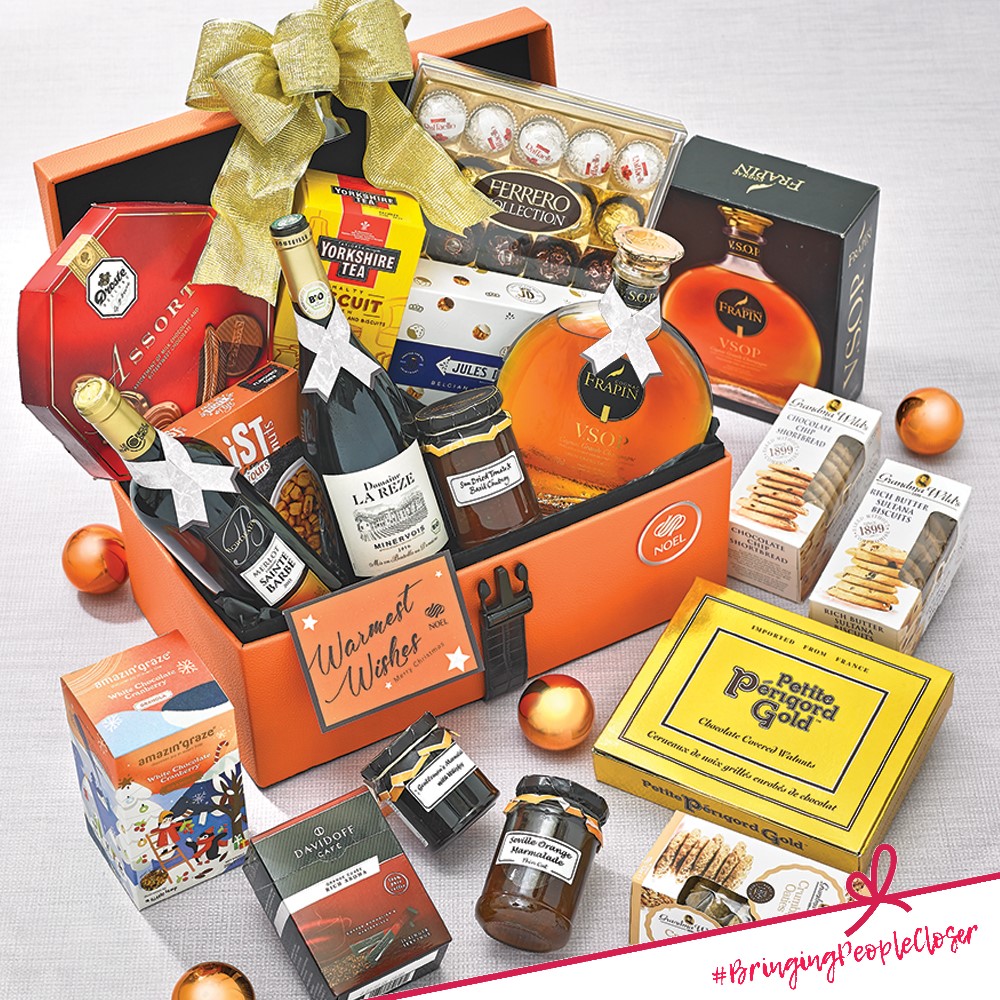 Source: Noel Gifts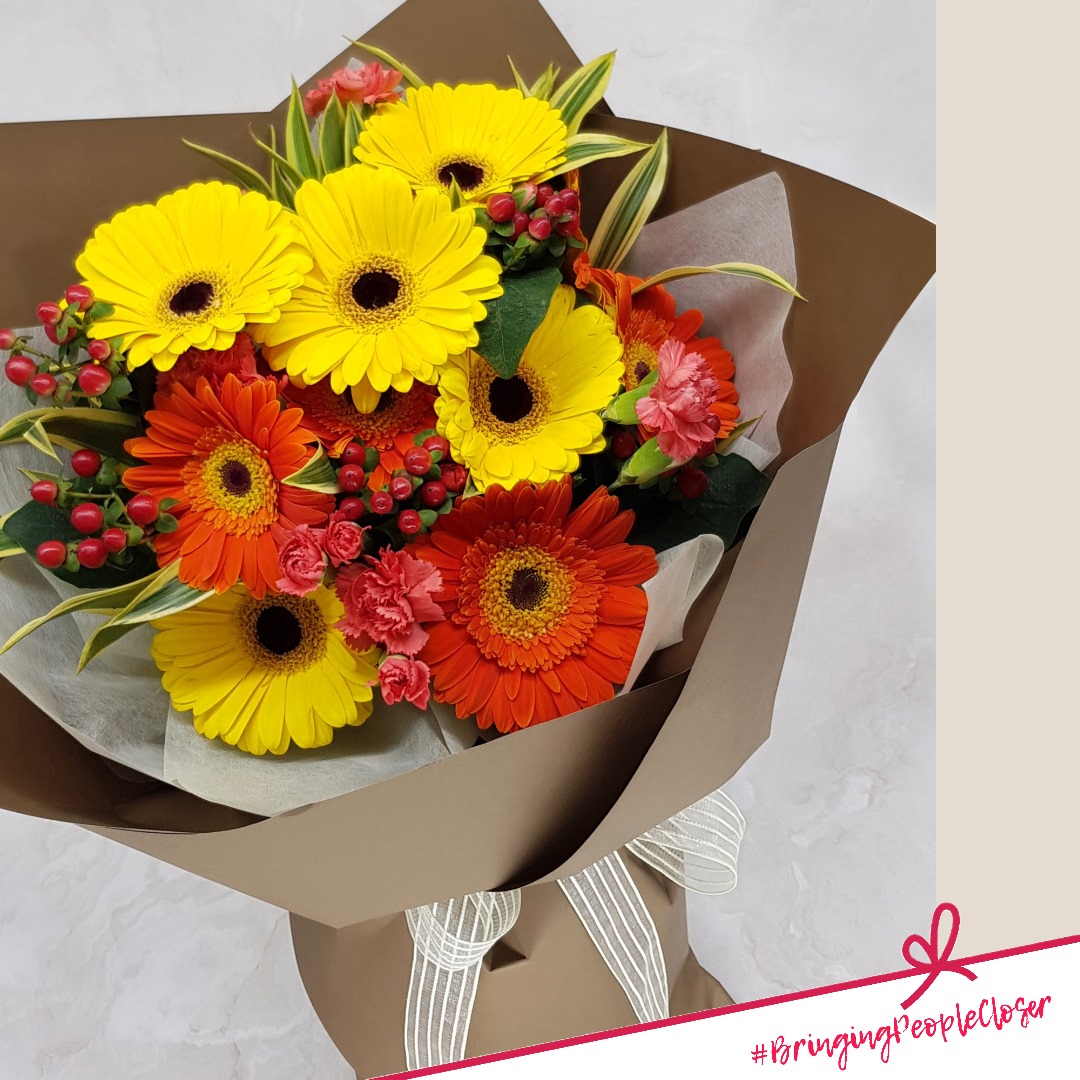 Source: Noel Gifts
With over 400 gifting options all year round, Noel Gifts specialises in gift delivery with exquisite packaging and delivers the freshest blooms for your partner. From hand bouquets, terrarium plants, table flowers to artificial flower arrangements, surprise them with same-day delivery that is sure to put a smile on their face. Add on balloons, chocolates, wines, or champagne with your bouquet for that extra lovin'.

Find the prettiest bouquets from Noel Gifts here.

Read: Best Hidden Gems in Singapore That Will Surprise You

5. Flower Advisor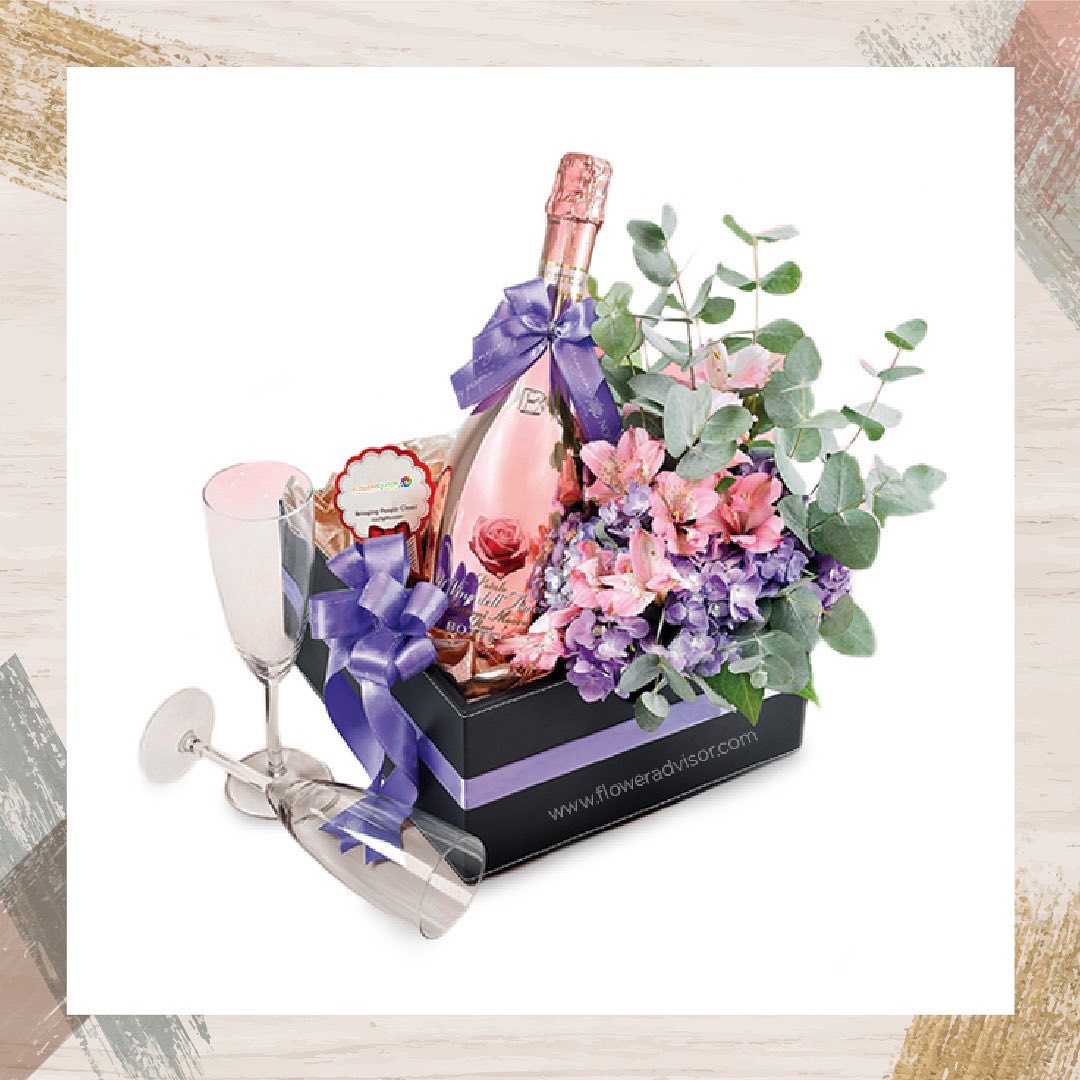 Source: Flower Advisor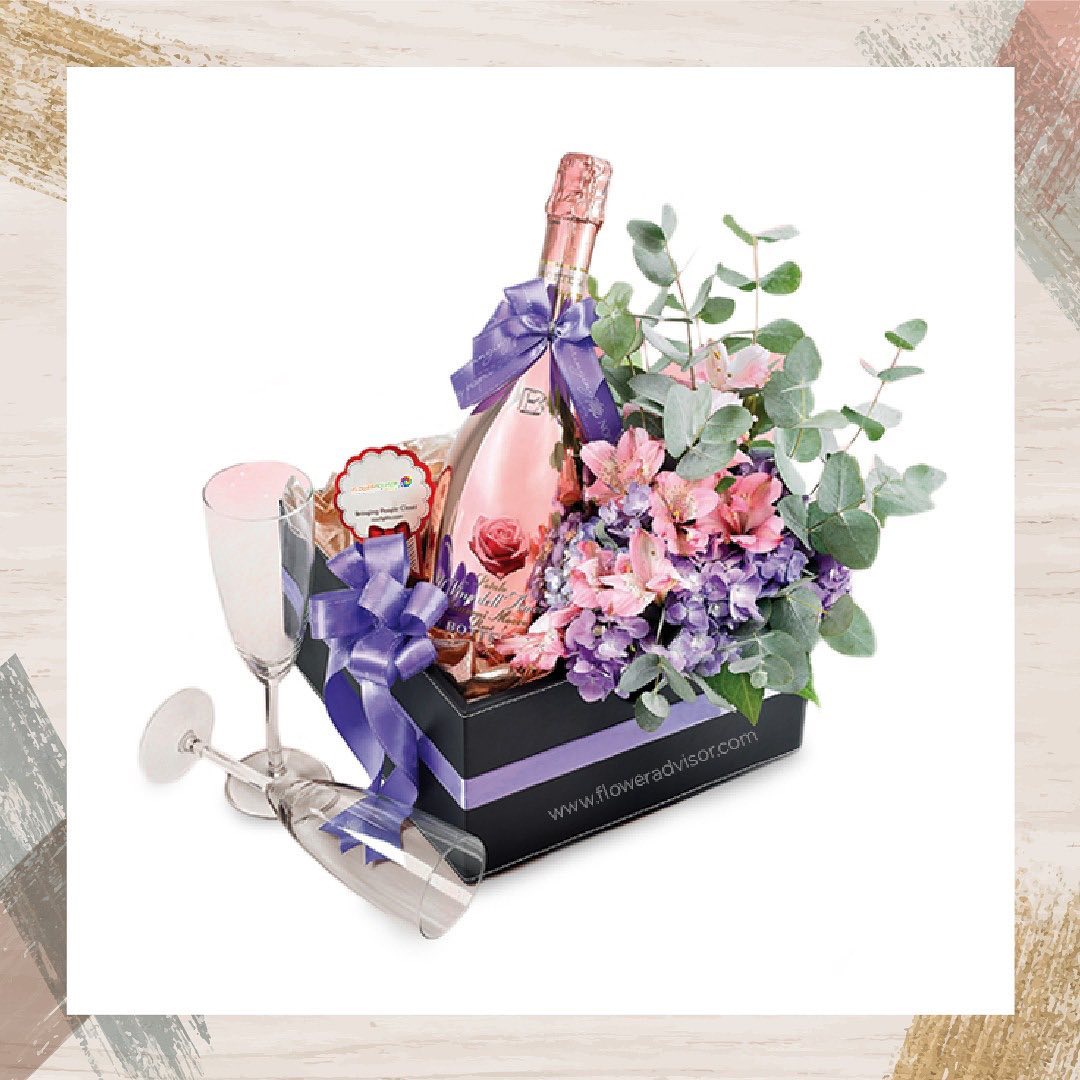 Source: Flower Advisor
Love knows no boundaries and with Flower Advisor, you can even send flowers to your significant other if they're staying overseas. This international florist brand spans from the United Kingdom, America, Australia, and many more – so you can be assured that they mean business. Their capable florists ensure quality with each bouquet, so you'll be guaranteed fresh flowers upon delivery.

Shop Flower Advisor here and the price starts from $33 onwards.

6. The Daily Bloom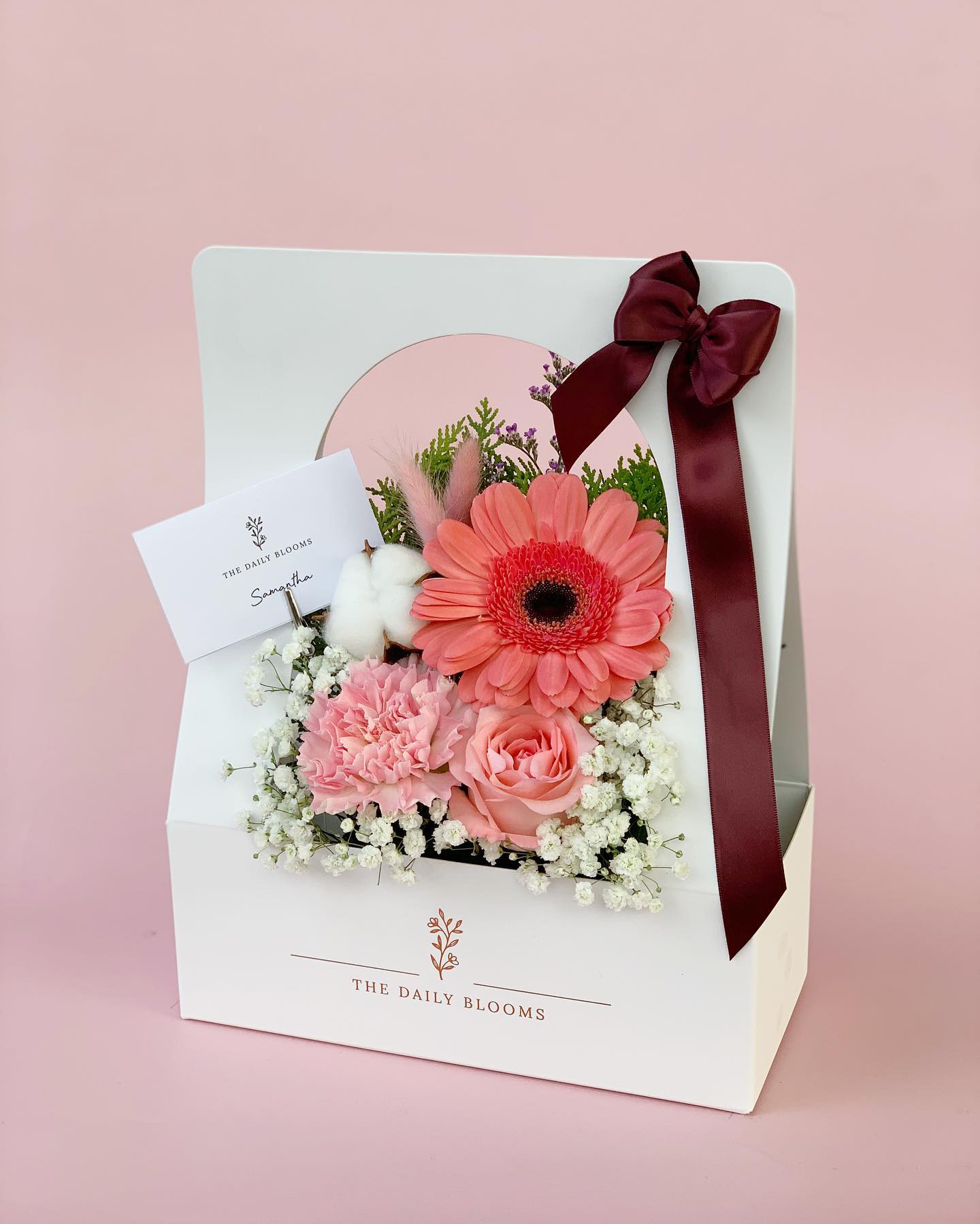 Source: The Daily Bloom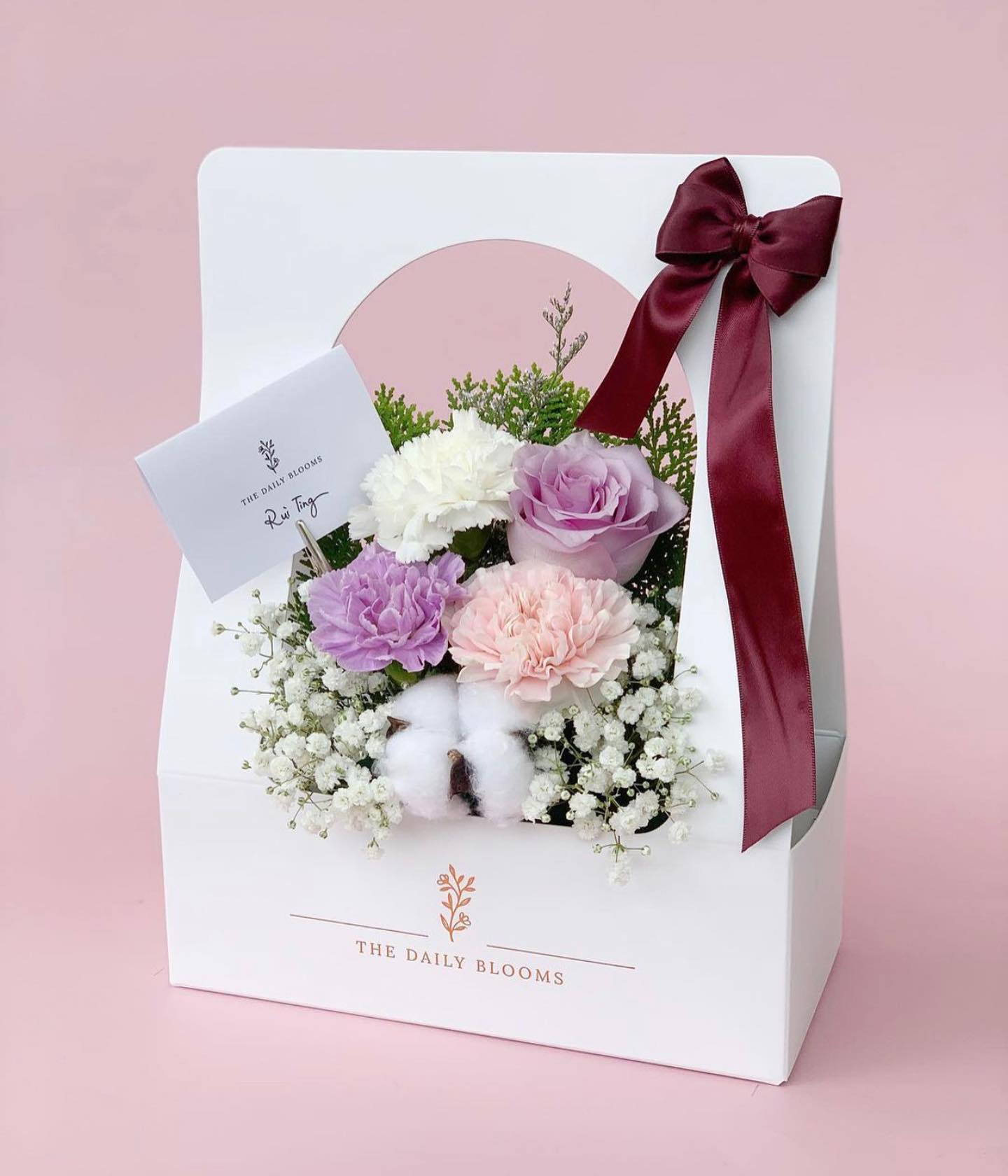 Source: The Daily Bloom
At The Daily Bloom, they understand that gifting comes from the heart. Each 'Bloom of the Week' is carefully arranged by their experienced florists, and for that extra love, handwritten messages are available for selection. To stay at an affordable $35 per bouquet, they offer a fixed design weekly and new floral arrangements are released every Saturday on their website and Instagram. One of the most affordable florists in Singapore, they also provide free delivery for all orders - truly a bang for your buck.

Shop The Daily Bloom here and the price is fixed at $35.

7. Urban Meadow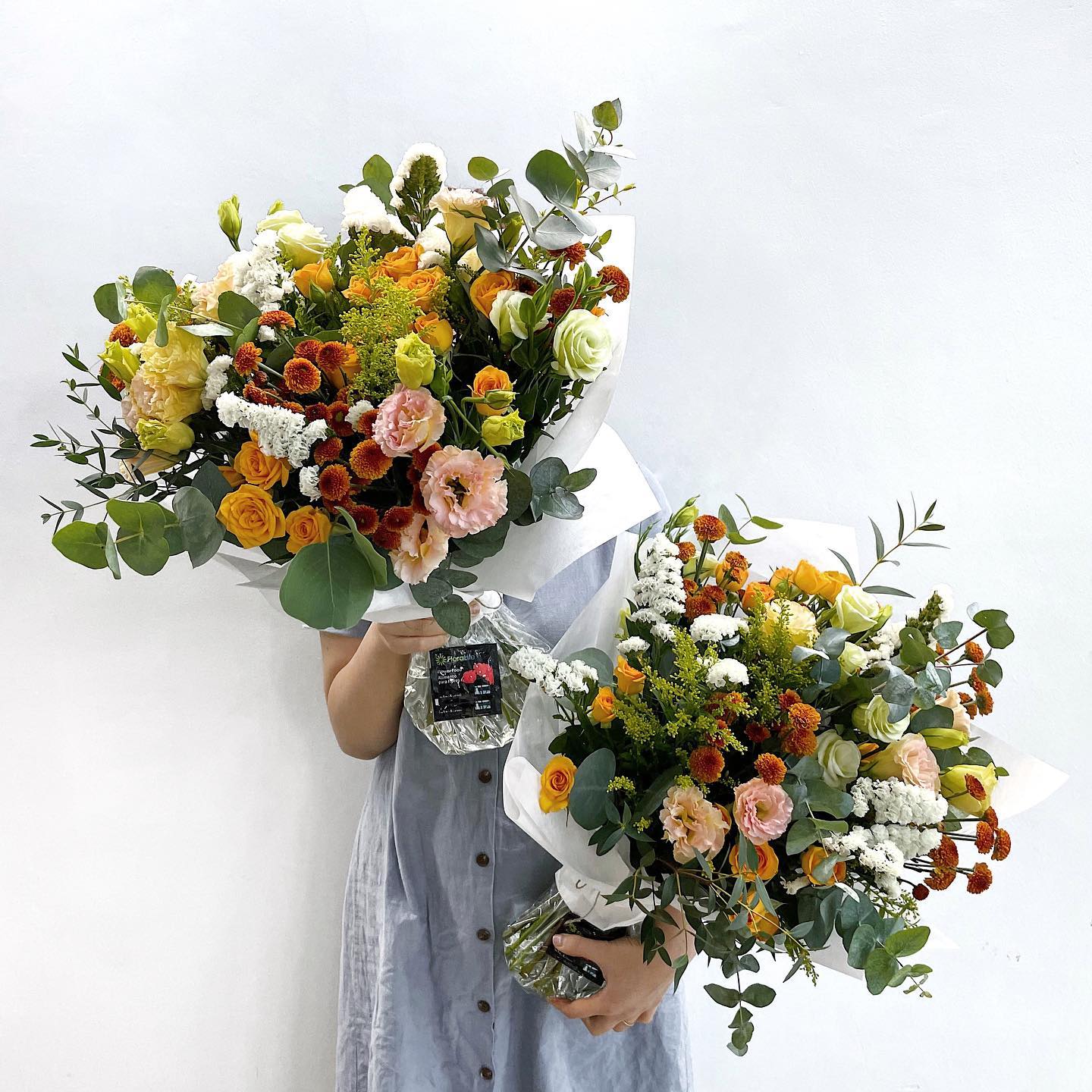 Source: Urban Meadow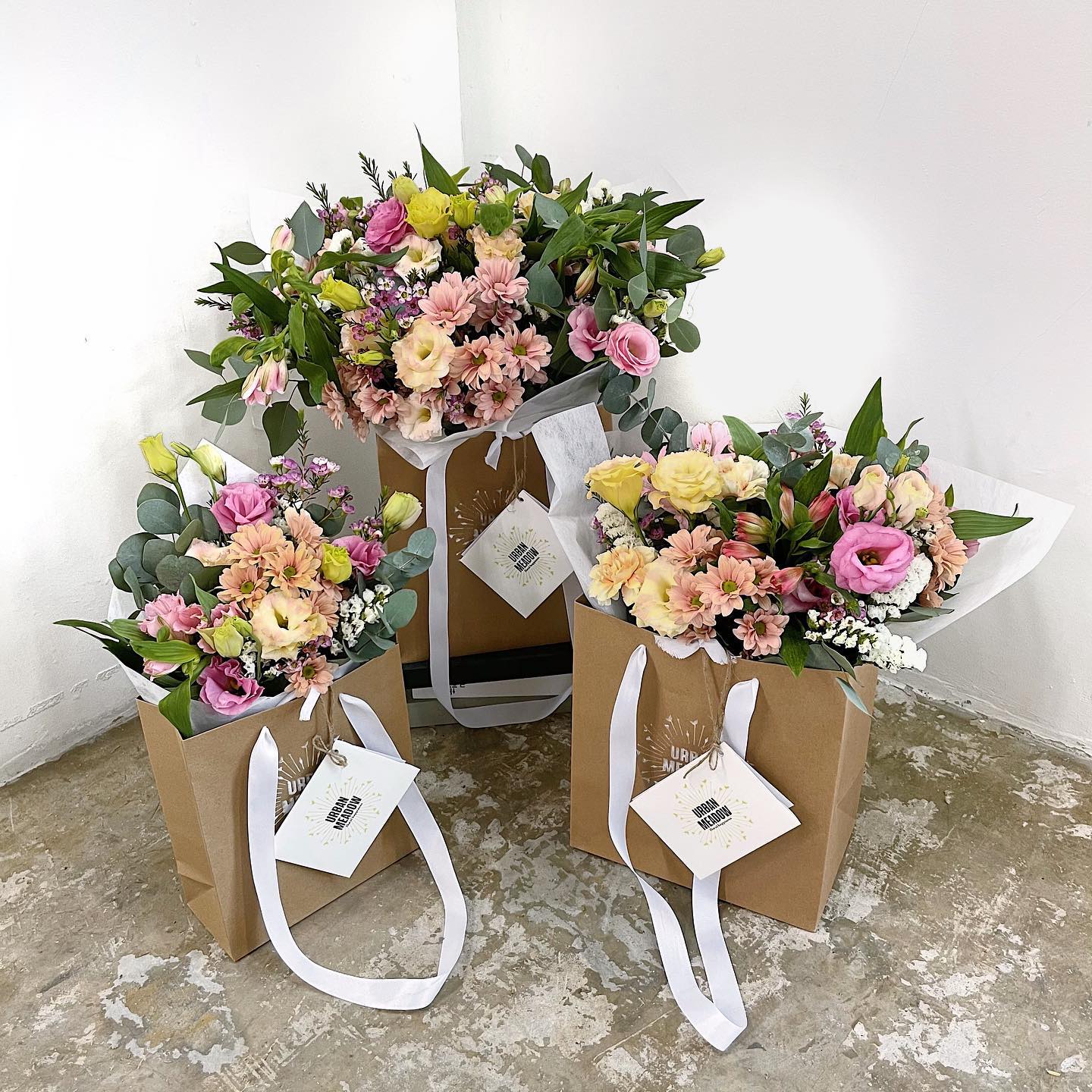 Source: Urban Meadow
At Urban Meadow, you'll never get the same bouquet twice. They carefully curate fresh flowers and foliage, which comes with a personalised message card and care instructions. Comes in its distinctive packaging, these blooms are easily carried in their signature branded paper bag. Pick your bouquet blooms from three different sizes – Small, Medium or Large.

Shop Urban Meadow here for $38 with free delivery.

8. Happy Bunch
Source: Happy Bunch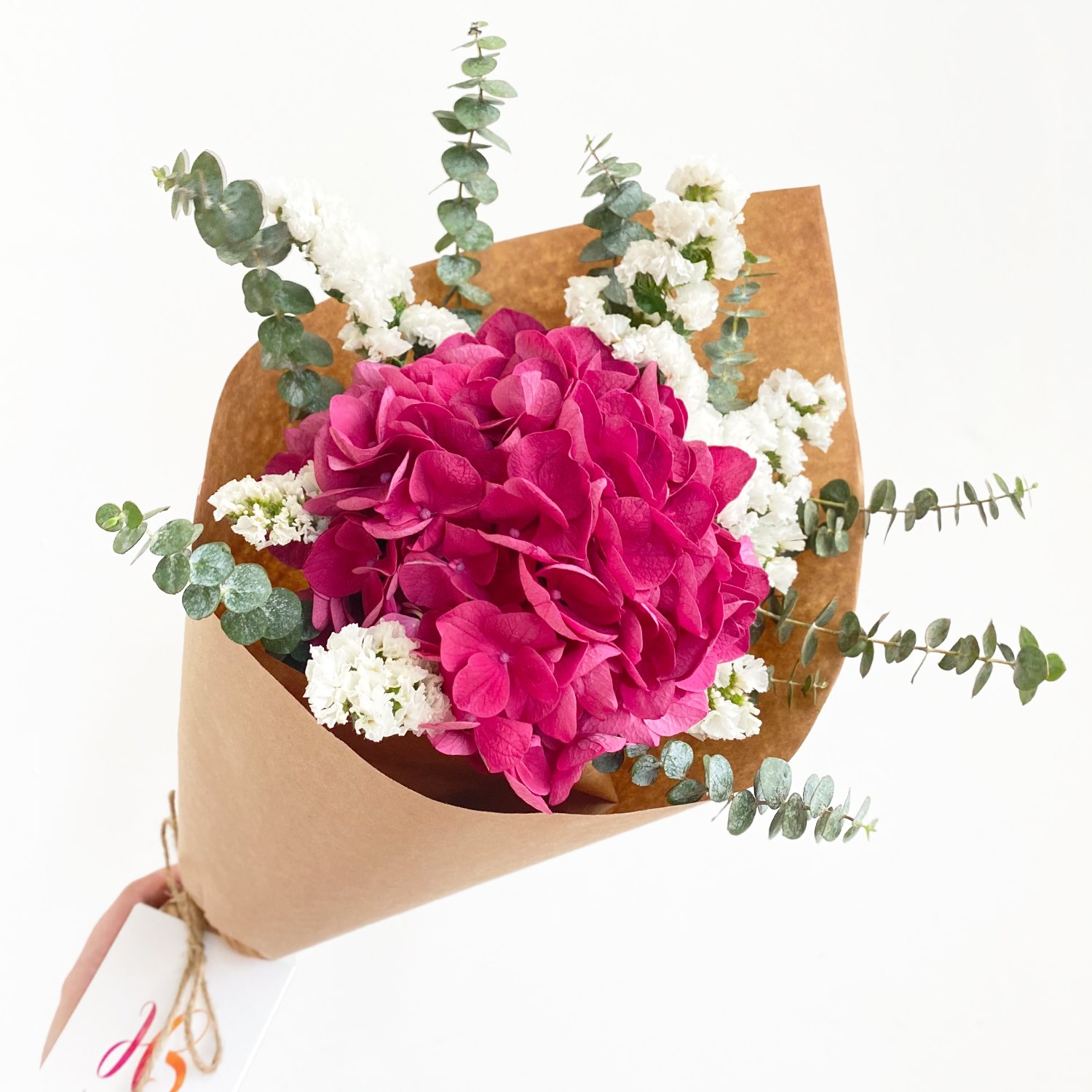 Source: Happy Bunch
If there's one goal that Happy Bunch aims for, it is to deliver happiness to its recipients. They love surprises and thus, the team came out with 'Surprise Bunch'. A handcrafted bouquet with fresh seasonal blooms that guarantee satisfaction. If you and your significant other love surprises, this is the flower shop for you. Add some gifts together with your bouquet for a thoughtful added touch.

Shop Happy Bunch here and the price starts from $40.

9. The Bloom Box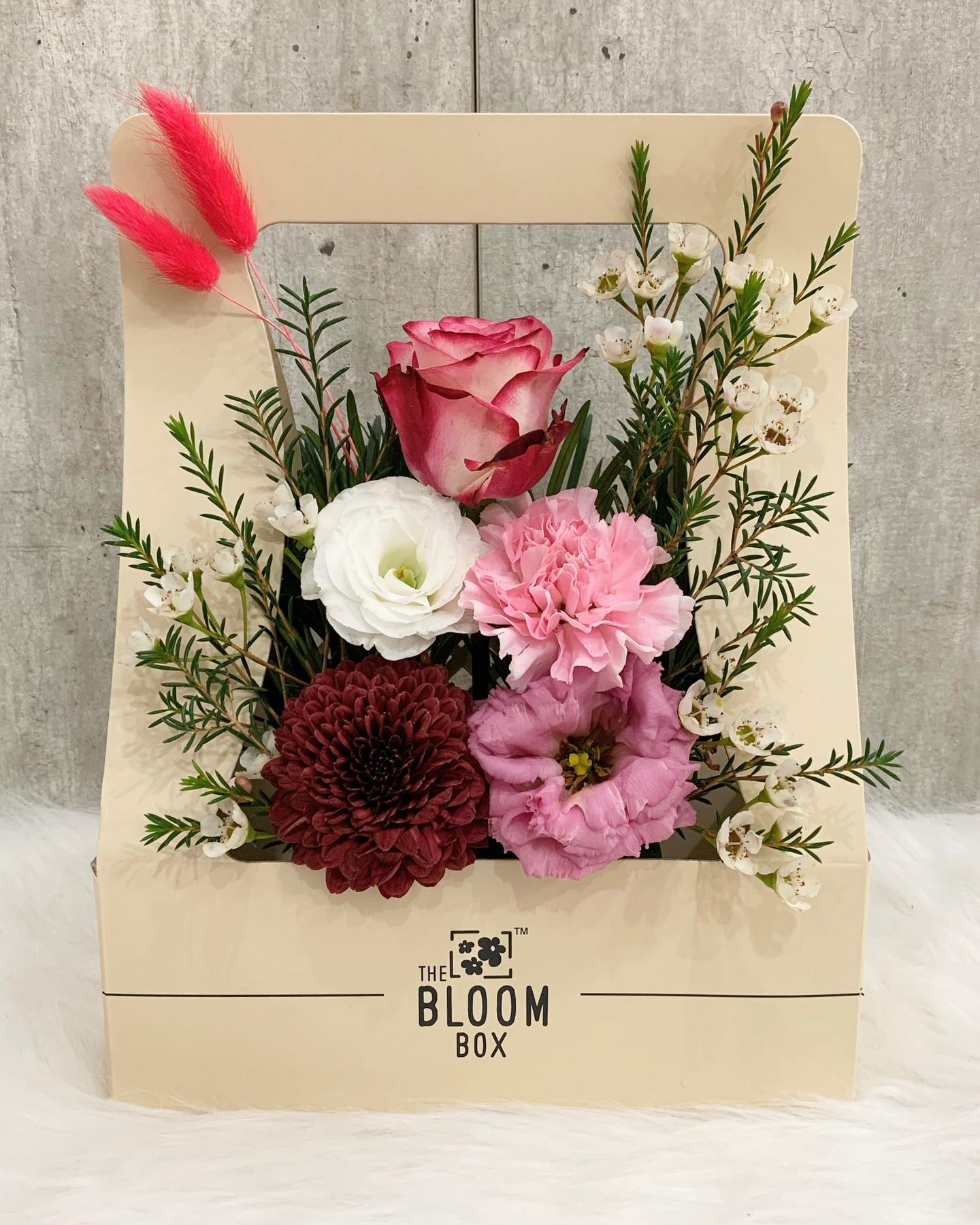 Source: The Bloom Box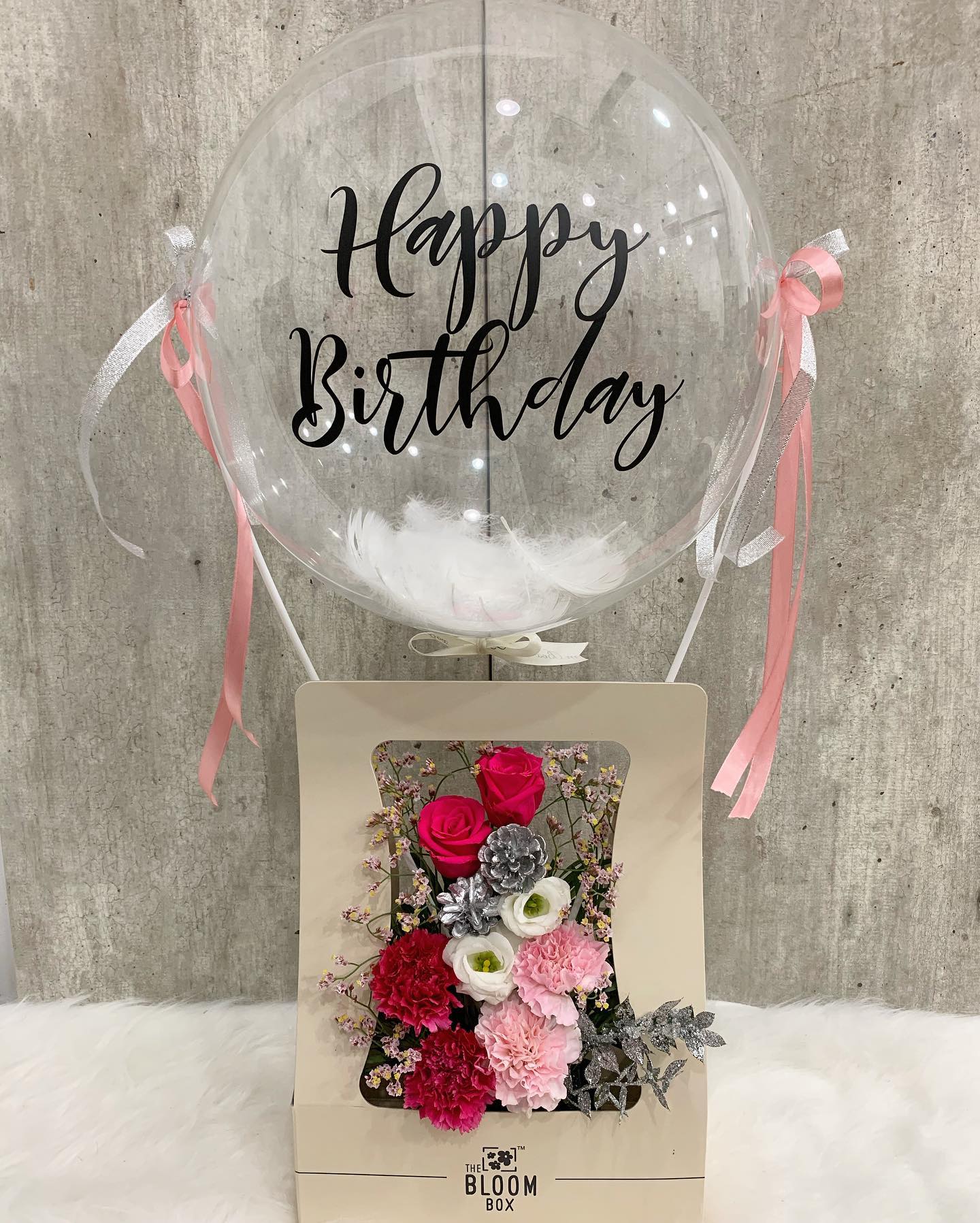 Source: The Bloom Box
If there's one thing The Bloom Box truly believes in, it would be that flower delivery need not be expensive. Founded by Cindia Lui and Ruth Ng, The Bloom Box surprises you with fresh new floral arrangements every day. Delivered in their signature bloom box and priced affordably at $35 with free delivery island-wide or available for self-collection. Keep your eyes peeled on their website and Instagram page, as they reveal the following day's Bloom Box at 3pm daily.

Shop The Bloom Box here and the price is fixed at $35.

10. Ask a French
Source: Ask a French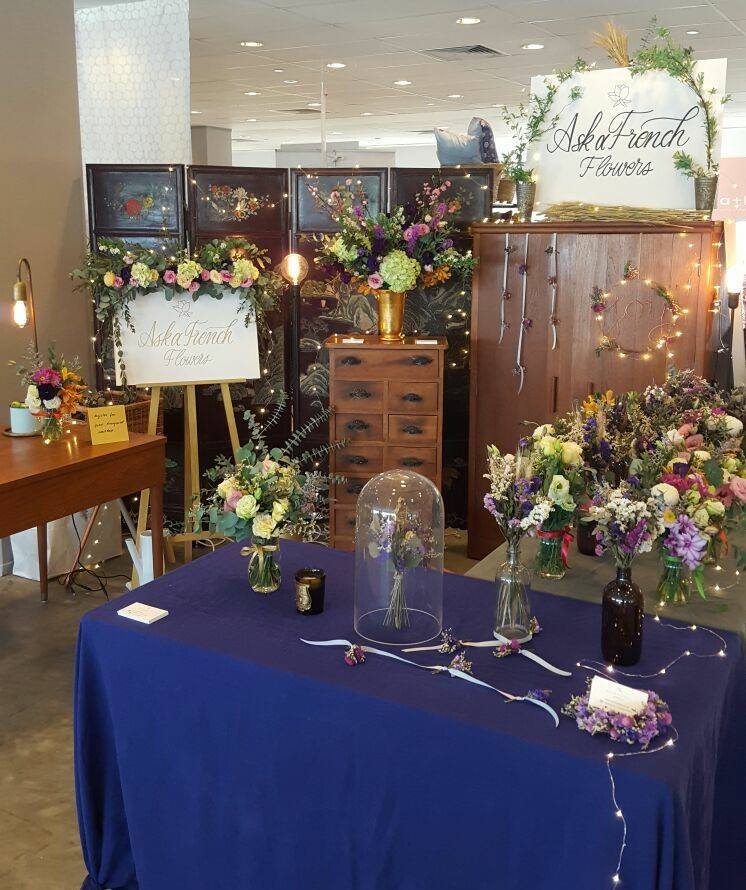 Source: Ask a French
Opt between fresh or dried flowers (because they are still effortlessly beautiful even after withered), turn to Ask a French. Inspired by the beauty of wild nature and classic still life paintings, founder Aude is passionate about catering her designs to work in harmony with her customers' lifestyle. All bouquets are crafted uniquely so you'll be in for a pleasant surprise! You can also let her know if you don't want a certain type of flower in your bouquet. It doesn't get any more bespoke than this, right? Get crafty with your loved ones as she also conducts workshops in her beautiful studio apartment in Tiong Bahru. Oui, s'il vous plait!

Shop Ask a French here and the price starts from $89.

Do note that the prices stated above are accurate at the time of publishing.

For successful cashback tracking, sign in to meREWARDS and click 'Buy Now' in brands' pages. For more information on cashback, read here.