Whatever occasion it may be, flowers as a gift will always put a smile on our faces. Be it a wedding anniversary, a birthday gift or an apology over bickering that happened. There's no need to wait for Valentine's Day to send flowers, now is the right time! Here are 8 florists you can check out to get the best and most beautiful floral arrangements with options available.
1. Roses Only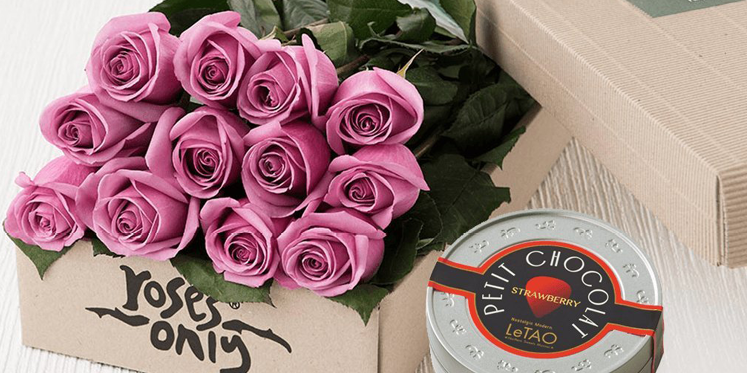 If you are looking for roses, look no further than Roses Only. Hailing from the land down under, this online florist promises to make sending and receiving their bouquet a joy. They assure 100% happiness and will go the extra mile to make it right. Each rose is at an impressive 65cm in length and each stem is placed in their signature gift box, which will leave an impression to your recipient.

Shop Roses only here and the price starts from $99 onwards.
2. FarEastFlora.com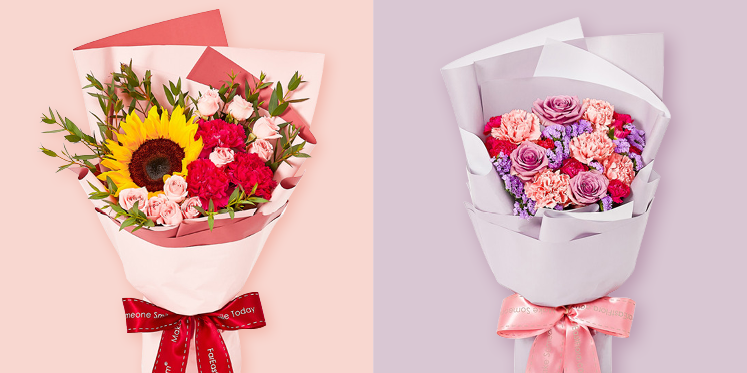 A veteran florist in Singapore, FarEastFlora.com, has all the different types of bouquets you can think of. From birthday to congratulatory and sympathy flowers, this florist has been around for years and they know what customers want. You ought to check out their bestsellers such as Double Well Wishes that is paired with a mix of pink gerberas and roses, which also consists of fruits such as kiwi and red apple.

Shop FarEastFlora.com here and the price starts from $49.90 onwards.

3. Flower Advisor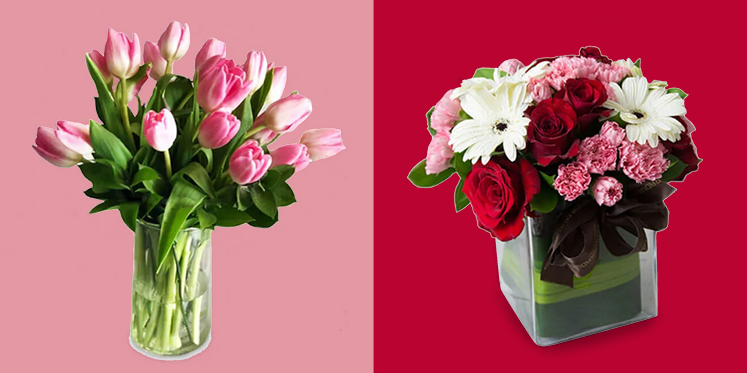 Love knows no boundaries and with Flower Advisor, you can even send flowers to your significant other if they're staying overseas! This international florist brand spans from the United Kingdom, America, Australia and many more – so you can be assured that they mean business. Their capable florists ensure quality with each bouquet, so you'll be guaranteed fresh flowers upon delivery.

Shop Flower Advisor here and the price starts from $33.00 onwards.

4. Katong Flower Shop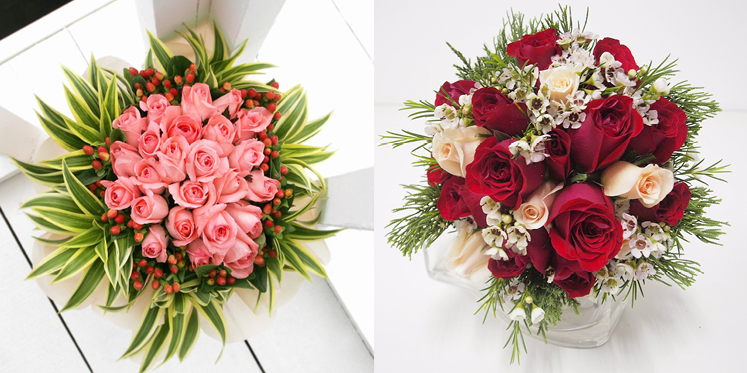 A one-stop horticulture and flora supermart, Katong Flower Shop, was founded in 1948. This company is one of the pioneer florists in Singapore and has a trailblazing experience in beautiful floral arrangements. They are committed to providing only the best for their customers and freshness in every bouquet. You'll be delighted to know that they offer same-day delivery – because they understand customers want their flowers fast. Don't we love good service?

Shop Katong Flower Shop here and the price starts from $68.00. Enjoy 10% OFF on all floral arrangements and plants using our Coupon here.

5. The Daily Blooms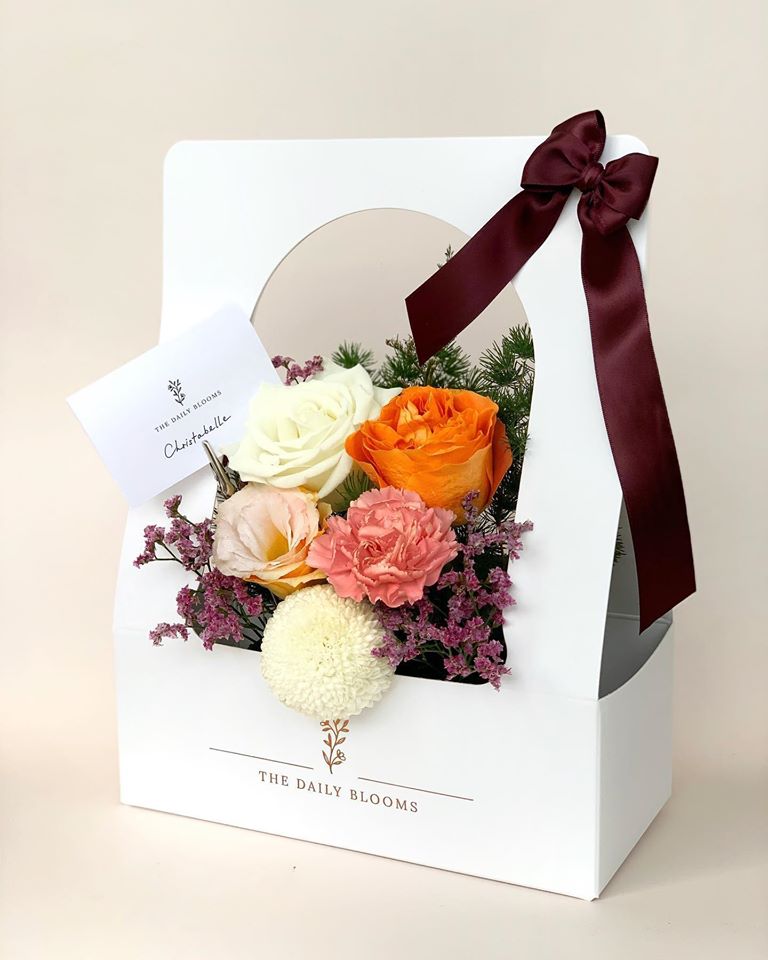 Source: The Daily Blooms
At The Daily Blooms, they understand that gifting comes from the heart. Thus, each Bloom of the Week is carefully arranged by their experienced florists, and for that extra love, handwritten messages are available. To stay at an affordable $35 per bouquet, they offer a fixed design weekly and new floral arrangements are released every Saturday on their website and Instagram. Pssst… they offer free delivery for all orders!

Shop The Daily Bloom here and the price is fixed at $35.00.

6. Happy Bunch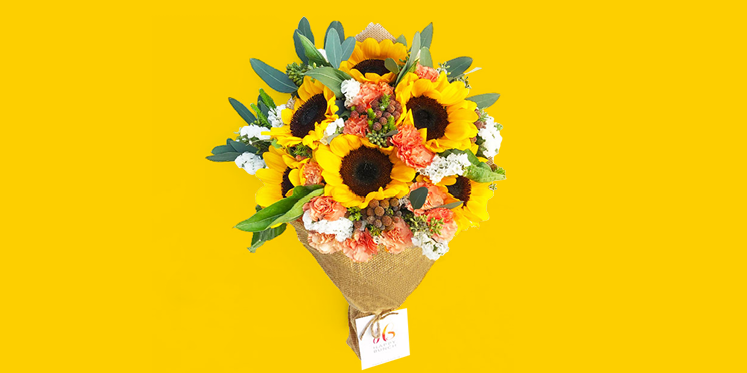 If there's one goal that Happy Bunch aims for, it is to deliver happiness to its recipients. They love surprises and thus, the team came out with 'Surprise Bunch'. It's a bouquet that is handcrafted with fresh blooms that are in season, and guarantee satisfaction. If you and your significant other love surprises, this is the flower shop for you. Add some gifts together with your bouquet for a thoughtful added touch.

Shop Happy Bunch here and the price starts from $40.00.

7. Ask a French
Source: Ask a French
Opt between fresh or dried flowers (because they are still effortlessly beautiful even after withered!), look no further than Ask a French. Inspired by the beauty of wild nature and classic still life paintings, founder Aude is passionate about catering her designs to work in harmony with her customers' lifestyle. All bouquets are crafted uniquely so you'll be in for a pleasant surprise! You can also let her know if you don't want a certain type of flower in your bouquet. It doesn't get any more bespoke than this! Get crafty with your love ones as she also conducts workshops in her beautiful studio apartment in Tiong Bahru.

Shop Ask a French here and the price starts from $89.00.
8. The Bloom Box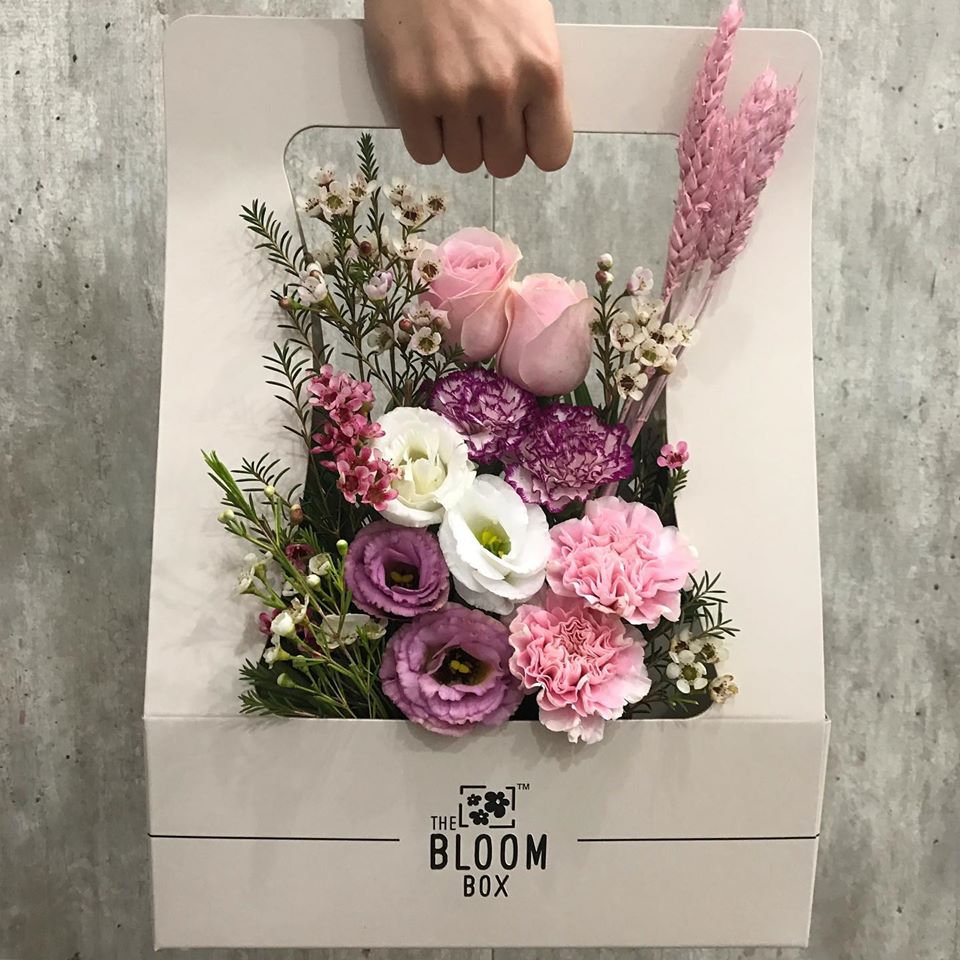 Source: The Bloom Box
If there's one thing The Bloom Box truly believes in, it would be that flower delivery need not be expensive. Founded by Cindia Lui and Ruth Ng, The Bloom Box surprises you with fresh new floral arrangements every day. It is delivered in their signature bloom box and priced affordably at $35 with free delivery island-wide or available for self-collection. By 3 pm every day, the team reveals the following day's Bloom Box on their website and Instagram.

Shop The Bloom Box here and the price is fixed at $35.00.

Do note that the prices stated above are accurate at the time of publishing. For successful cashback tracking, sign in to meREWARDS and click 'Buy Now' in brands' pages. For more information on cashback, read here.