Travel to East of Singapore and you will be spoilt with the Halal choices available that'll have you grinning from ear to ear. There's an endless list of options, so we've sussed out some of the best Halal eateries that are both delicious and suitable for any occasion.
Read: Best halal restaurants in Central Singapore
1. The Flame Café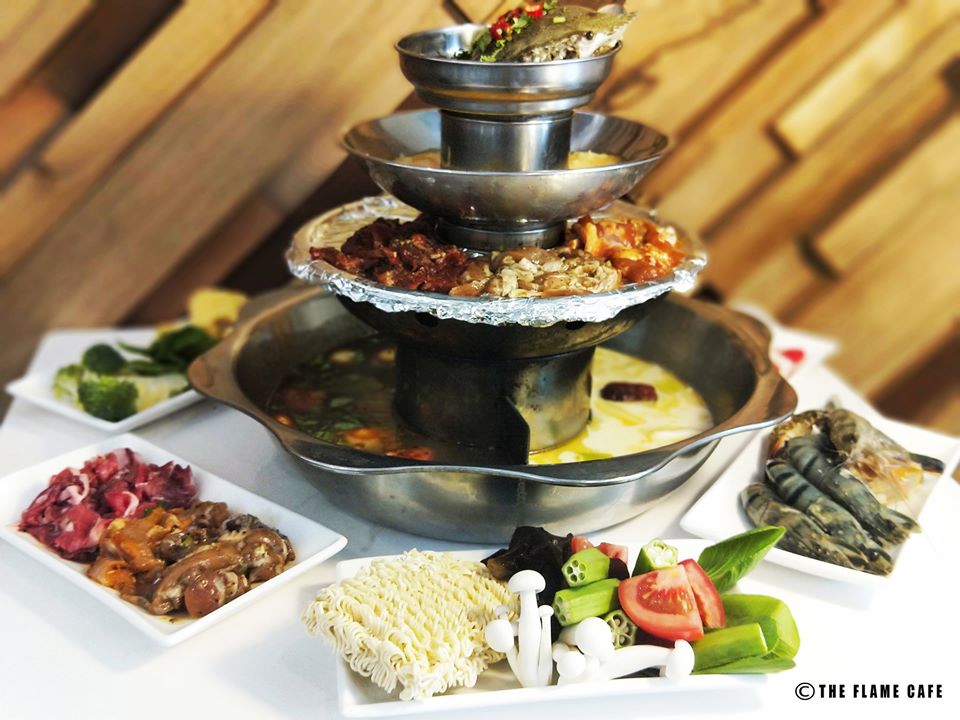 Source: The Flame Cafe
One wouldn't associate Tai Seng as a go-to location for steamboat. But, situated in between factories and offices in Tai Seng, The Flame Café, has been satisfying our steamboat craving since mid-2018. The restaurant boasts an inviting and spacious interior, that's not only perfect for dining, but also a great location for events.
Source: The Flame Cafe
The restaurant is known for their 4-tier Pagoda Steamboat, where you can select a range of broths such as tom yum, mala, chicken and even herbal tonic, and grill the freshest marinated meat and fresh seafood. Salted egg and cheese lovers rejoice! There are dipping sauces for the aforementioned. Besides steamboat, you can also try their Zi Char menu which has an extensive range of options from Gong Bao Chicken, Salted Egg Fish and Seafood Hor Fun. Did you know that The Flame Café is also available to host wedding ceremonies?
Centro Bianco Building Level 1
73 Upper Paya Lebar Road
S534818
Read: 10 most Instagrammable cafes in Singapore
2. Home of Seafood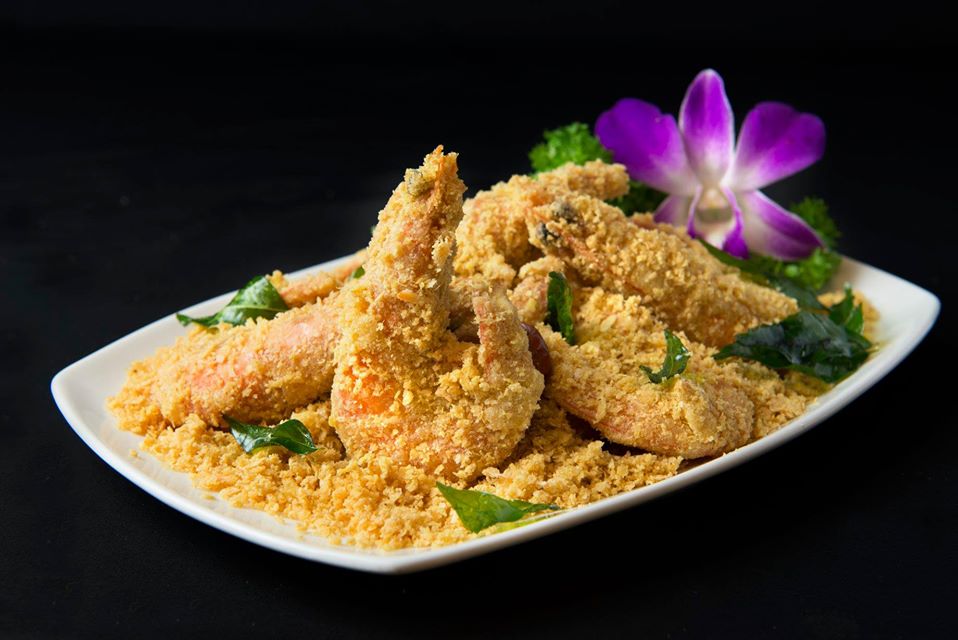 Source: Home of Seafood
Relish in the freshest seafood at Home of Seafood, Singapore's authentic Chinese seafood restaurant and one of the best. The restaurant is known for its affordable seafood dishes, such as the Seafood in the Bag (also known as Shell Out), where it's poured directly onto the table for you to indulge.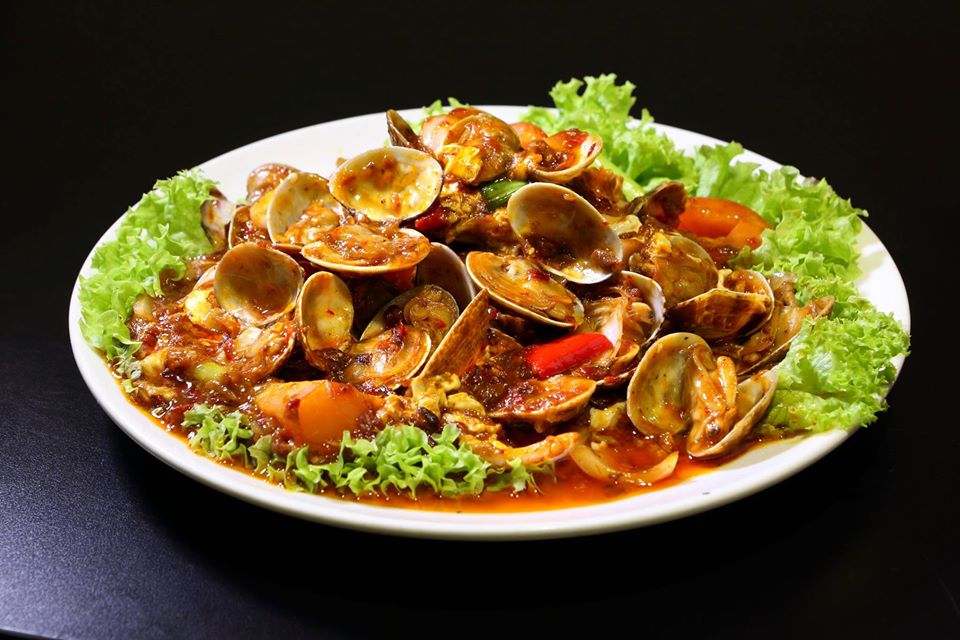 Source: Home of Seafood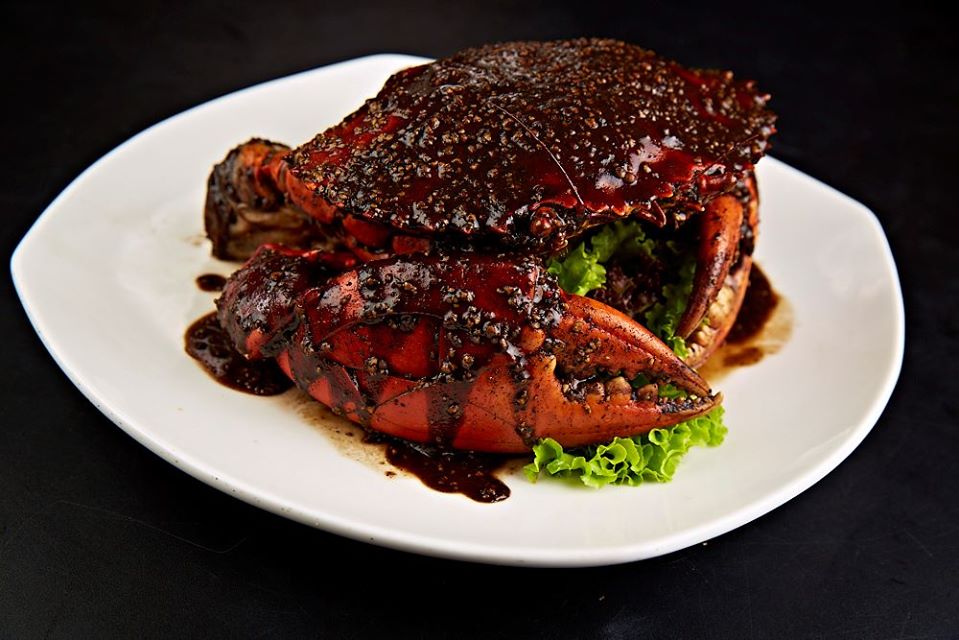 Source: Home of Seafood
Choose a broad range of signature crab sauces from the salted egg, chilli and black pepper – which are freshly cooked upon order. Crab lovers must also try the Claypot Tang Hoon Crab, where you can taste the wok hei flavour, as the dish is stir-fried a big wok to retain all the delicious flavour.
1 Joo Chiat Pl
S427739
3. Kucina Italian Restaurant
There's no need to be in Italy to enjoy a plate of fresh pasta. At Kucina Italian Restaurant, taste authentic Halal Italian food that'll have you wanting to try everything on the menu. Located at KINEX Mall, the restaurant is helmed the amiable Chef Gero, who has over 26 years of experience in Italian cuisine.
Source: Kucina Italian Restaurant
Try the special Cheese Wheel Pasta and witness al dente pasta tossed in the parmesan cheese wheel that's imported directly from Italy. If you still have room in your belly, try their pizzas such as Margherita Di Bufala, which is an authentic Italian pizza comprising of tomato, mozzarella and basil leaves – you can never go wrong with this one!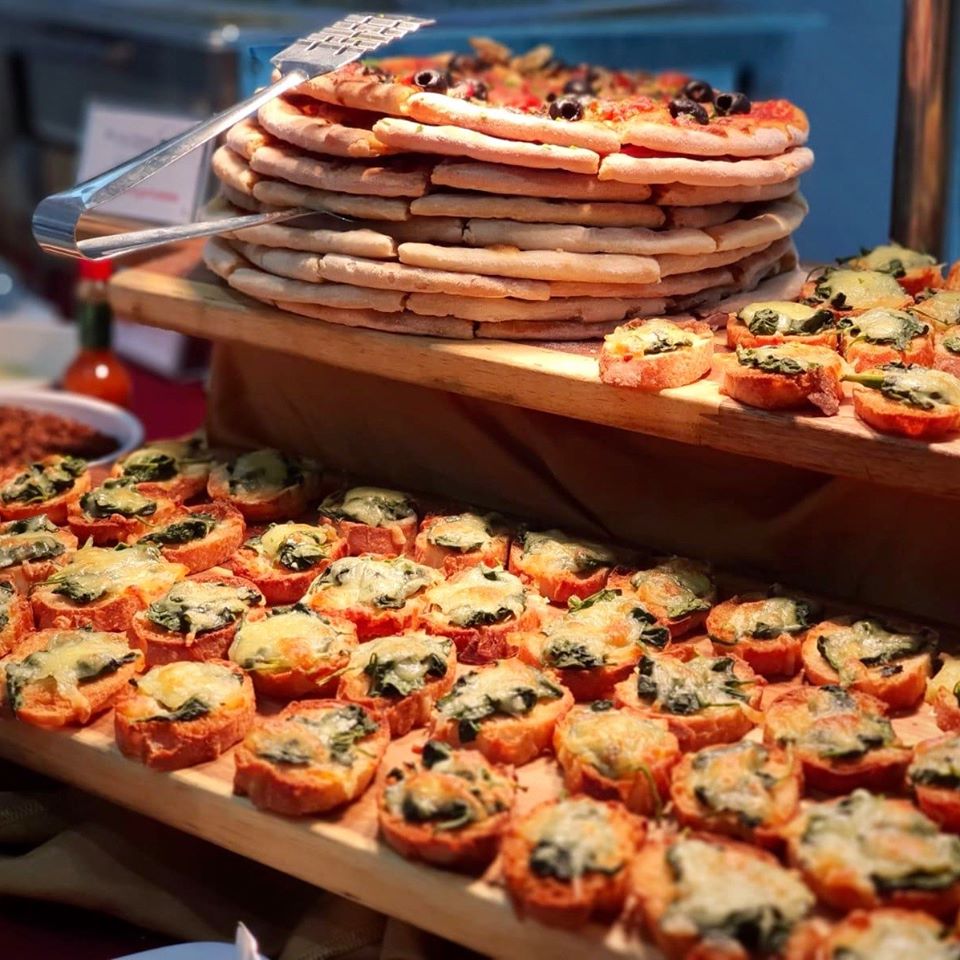 Source: Kucina Italian Restaurant

The dishes served here are a testament to the years of culinary experience Chef Gero has in Italian cuisine. The restaurant is also kid-friendly! Just ask the friendly staff for the children activity sheet to keep the little ones entertained. They also do corporate catering, simply ask their friendly staffs to find out more.
KINEX Mall 11 Tanjong Katong Road
B1-09/10
S437157
Read: Best brunch spots in Singapore
4. Yi Zun Noodle
Situated in Joo Chiat, Yi Zun Noodle dishes out authentic hand-pulled Chinese noodle. Their first outlet in Sam Leong Road at Little India was often packed with customers, but this outlet has now permanently ceased operations. Thankfully, the owner, Madam Aisha, opened a bigger outlet at Joo Chiat for more customers to enjoy the authentic Chinese noodles, with wider selections.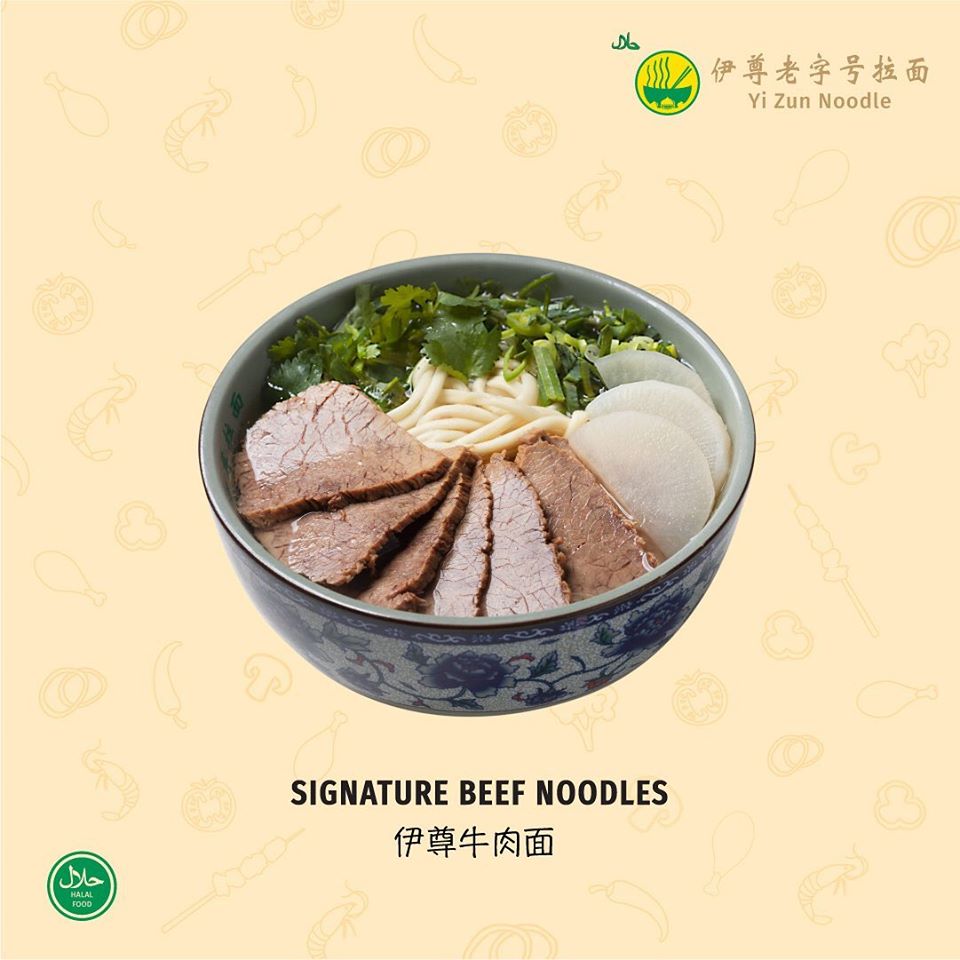 Source: Yi Zun Noodle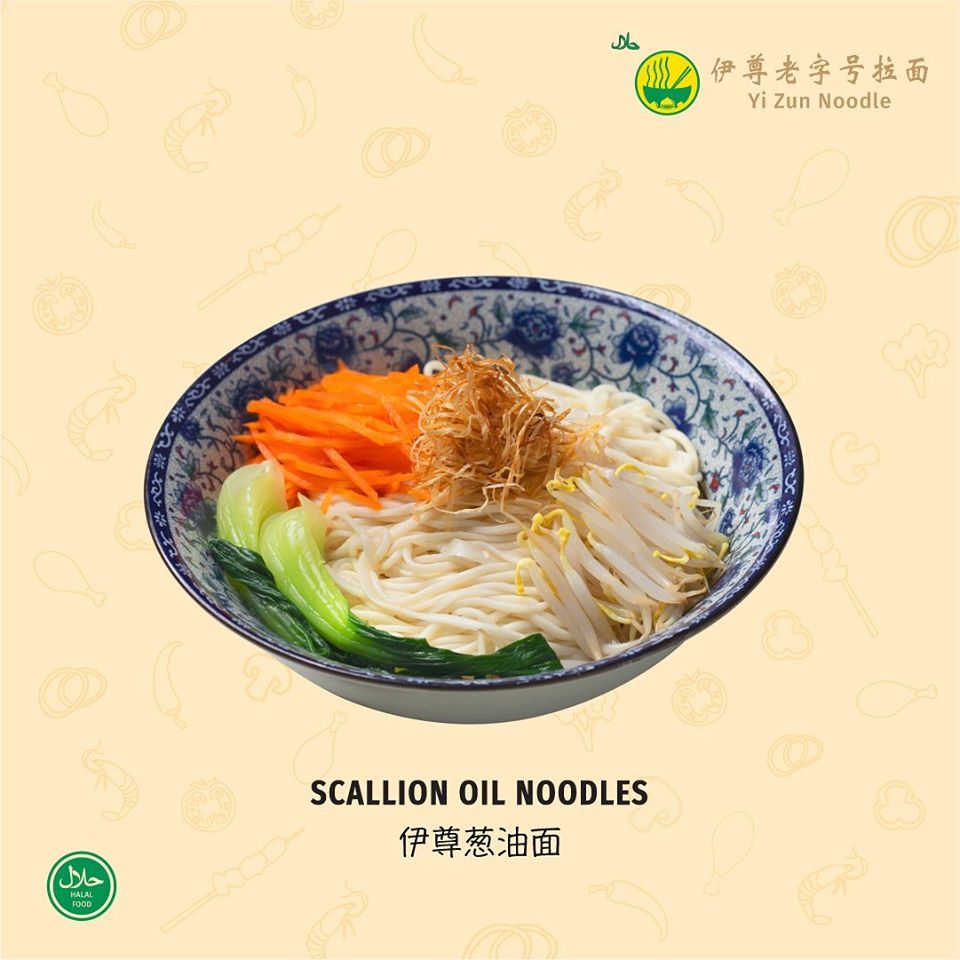 Source: Yi Zun Noodle
Order the signature Beef Noodle, served with tender beef slices and scallions in a flavourful broth. Add in some of the signature chillies if you love spicy food and want that extra kick. Or you can opt for a mild dish, Scallion Oil Noodles that will you wiping the bowl clean.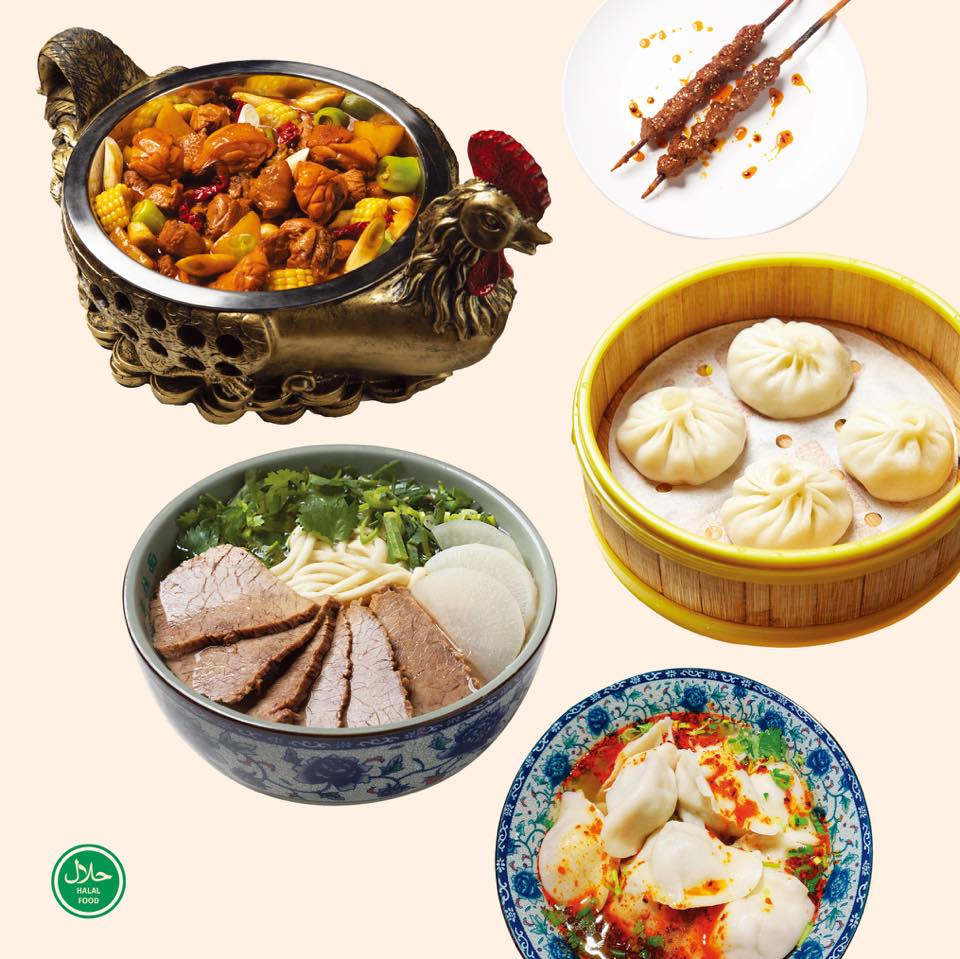 Source: Yi Zun Noodle
Also order their Xiao Long Bao, where you can pick either chicken or vegetable mushroom. Every bite is an explosion of flavour in your mouth, where each dumpling is packed with mouthful fillings in a yummy broth.
60 Joo Chiat Rd #01-08/09
S427726

5. Muk-Bang Korean Restaurant
If you're a fan of Korean food, you must try Muk-Bang Korean Restaurant. Located in Viva Business Park, you can expect a range of mouth-watering Korean dishes that are Halal. Try their signature Budae Jiggae, a spicy army stew that is suitable for 2 to 3 persons. The dish includes generous portions of chicken luncheon, chicken slices, mushrooms, tofu, kimchi, tteokbokki (Korean rice cakes) sausages, cheese and ramen. It's the perfect comfort food to have, especially during rainy days! Do inform them about your preferred level of spicy when you're ordering. For dessert, try their signature Mango Bingsu or Durian Bingsu that'll cool you down after an appetising hot meal.
750 Chai Chee Road
S469000