Travel to East of Singapore and you will be spoilt with the Halal choices available that'll have you rubbing your hands with glee. There's an endless list of options, so we've sussed out some of the best Halal eateries that are both delicious and suitable for any occasion. Are you ready for the ultimate foodie adventure?
Read: Best Halal Restaurants & Cafes in North Singapore – from Zi Char, Nasi Ambeng, Seafood to Thai Cuisine
1. Papa Ayam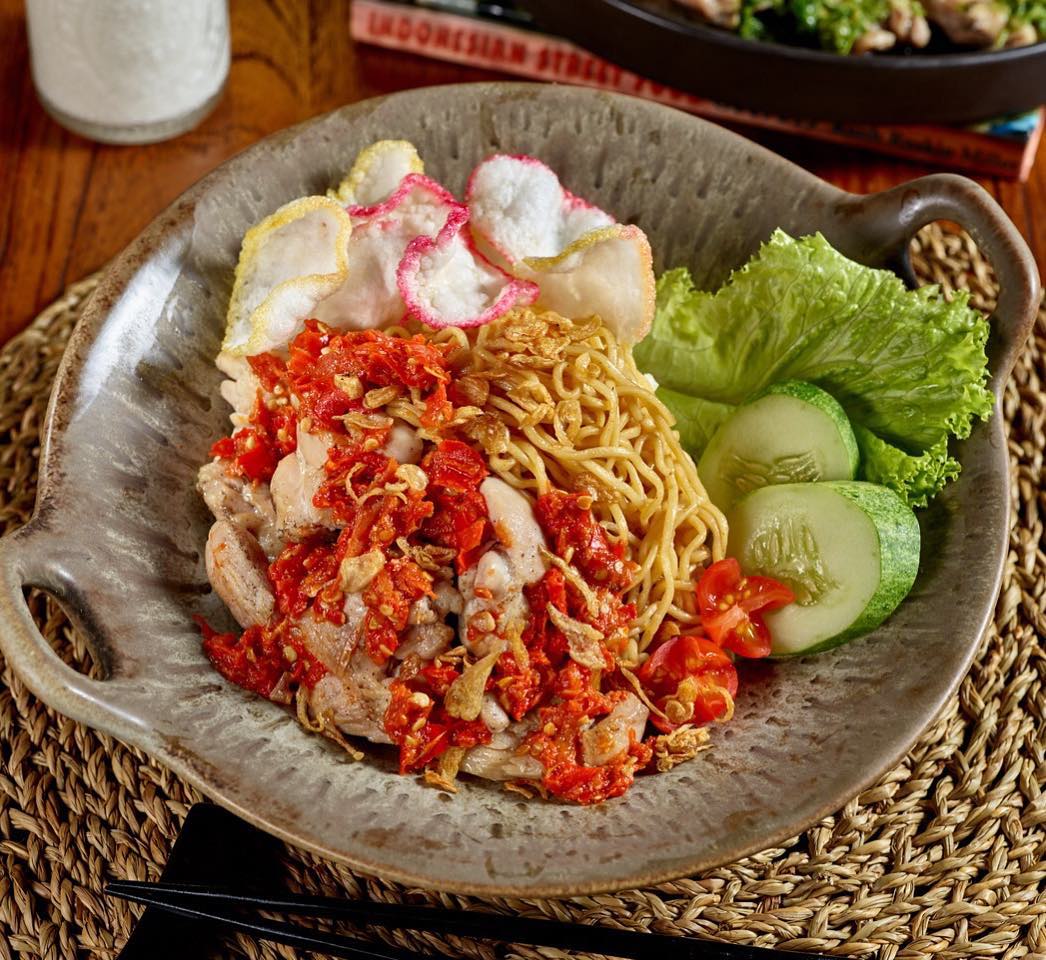 Source: Papa Ayam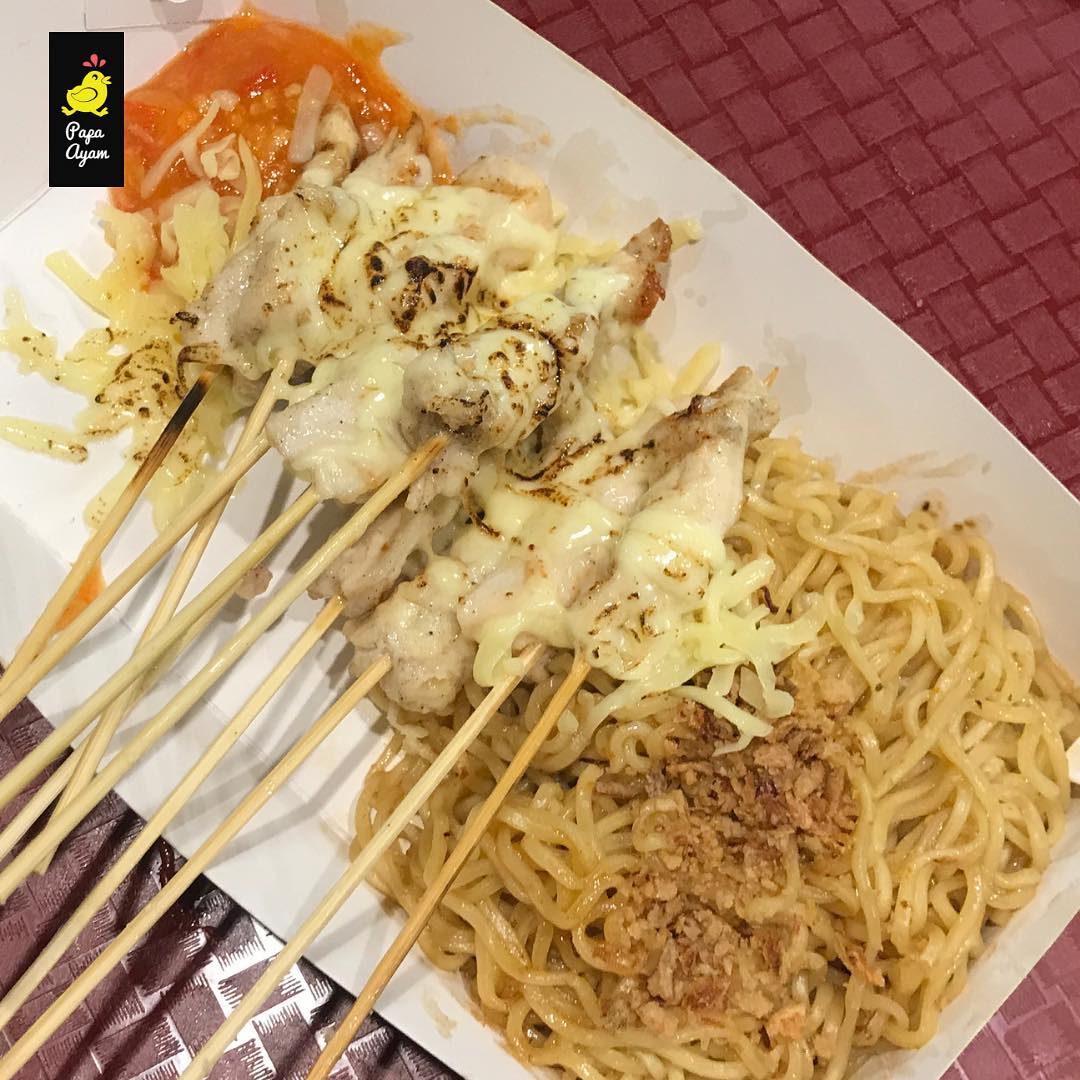 Source: Papa Ayam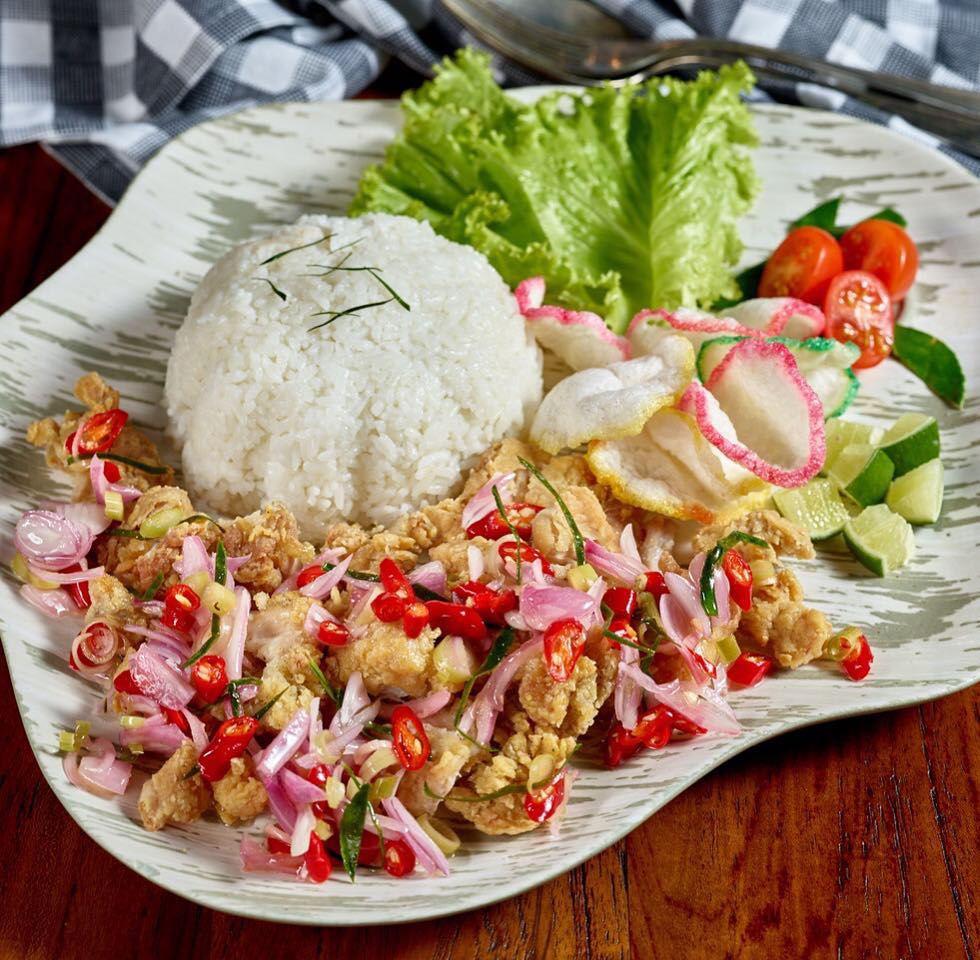 Source: Papa Ayam
Dubbed as the King of Chicken, Papa Ayam takes fiery sambal with crispy chicken to the next level. Customers can put their love for chilli to the test and pick between level one to 15 (only if they dare) on their Ayam "Geprek, which means crushed in Indonesian". Choose between noodles (Indomie) or rice, but we prefer the former for its tasty flavour. Definite comfort food for all if you're looking for no-frills Indonesian food.
Located in the basement of PLQ, the seating space is rather limited but perfect for solo diners who don't mind dining at their counter seats.
Address: PLQ Mall, 30 Paya Lebar Rd, #B2-K3, S409006
Opening hours: Mon to Sat 11am – 4pm & 5pm – 9.30pm, Sun 11am – 9.30pm
Read: Best Halal Restaurants & Cafes in Central Singapore - from Shellout, Gelato, Steakhouse to Thai Cuisine
2. Boms & Buns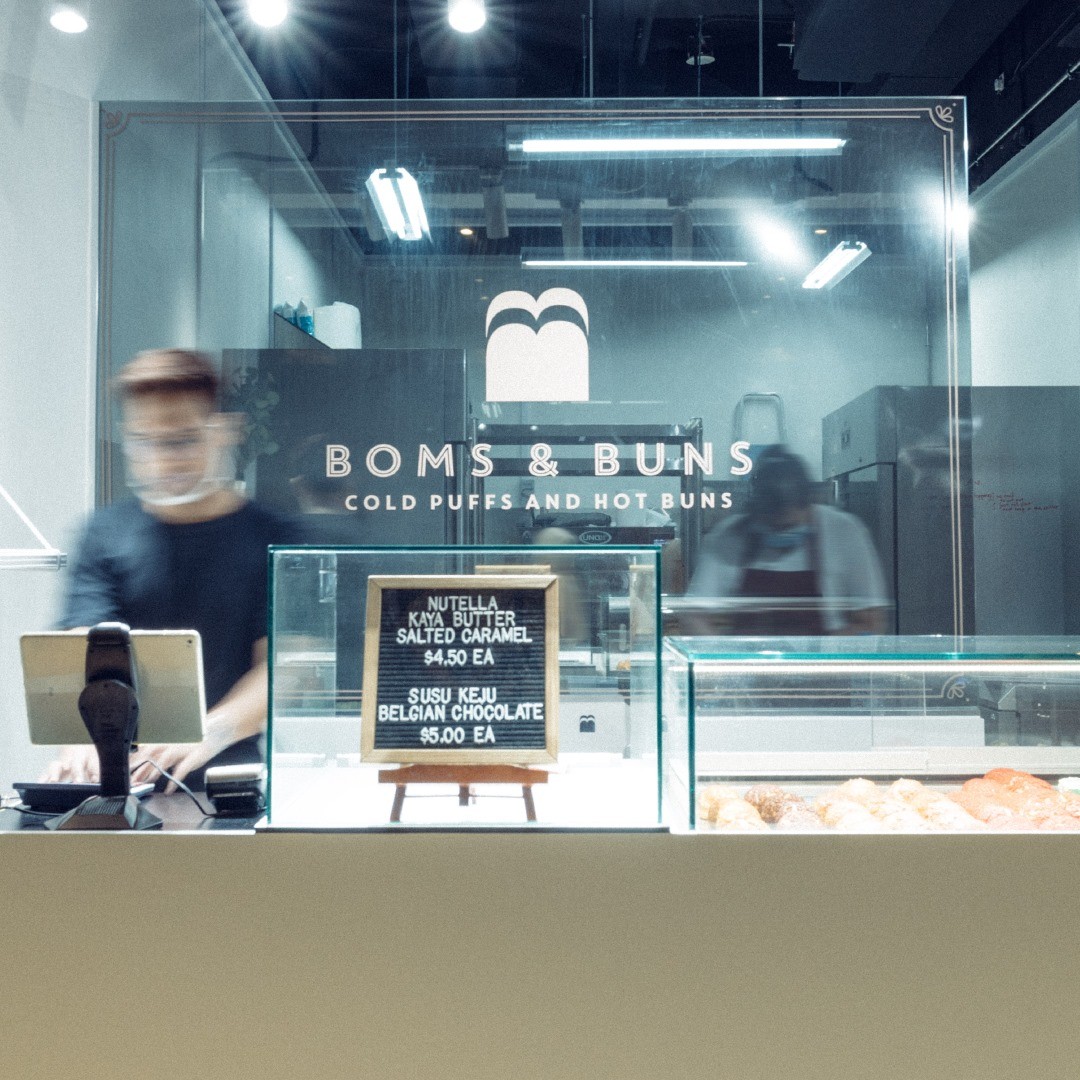 Source: Boms & Buns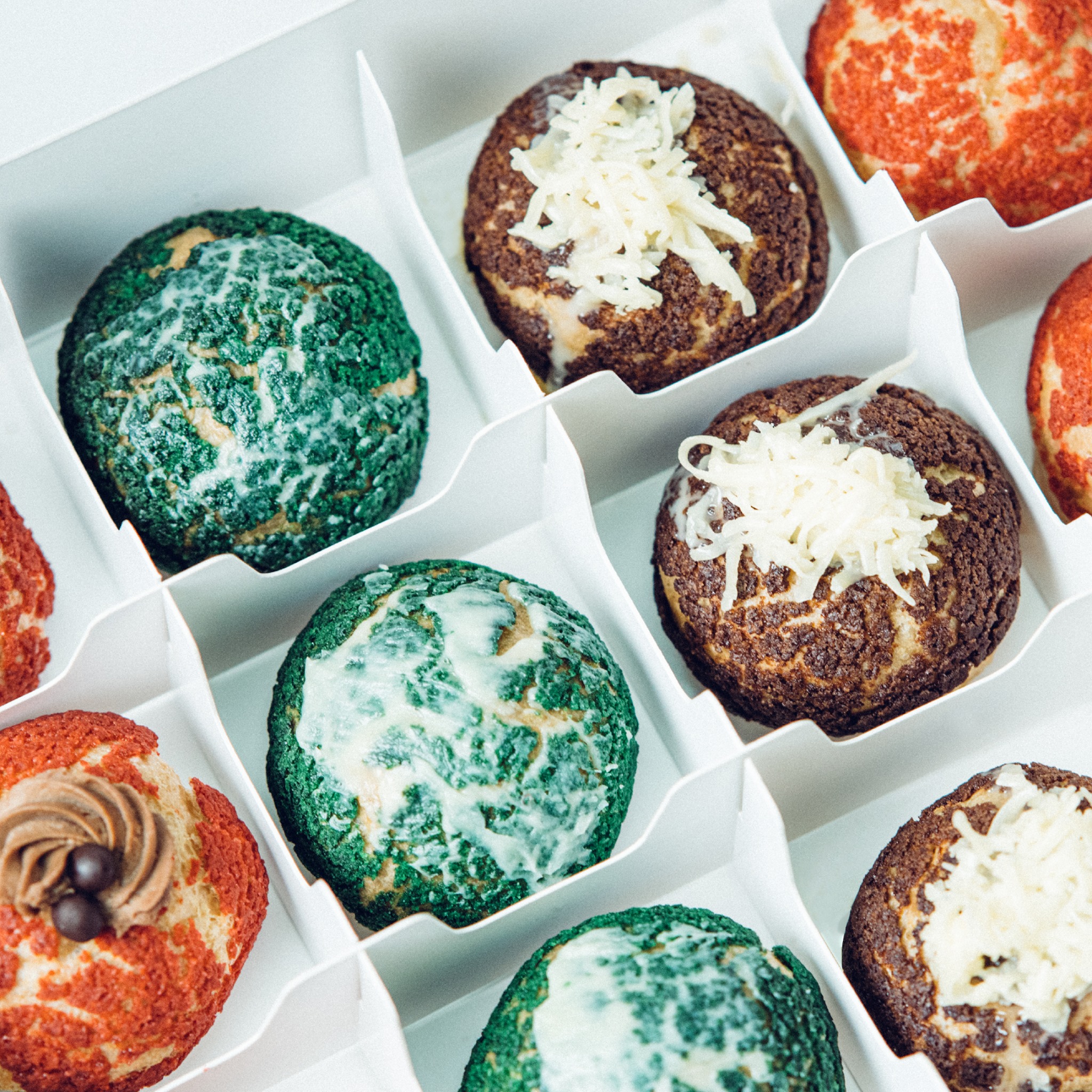 Source: Boms & Buns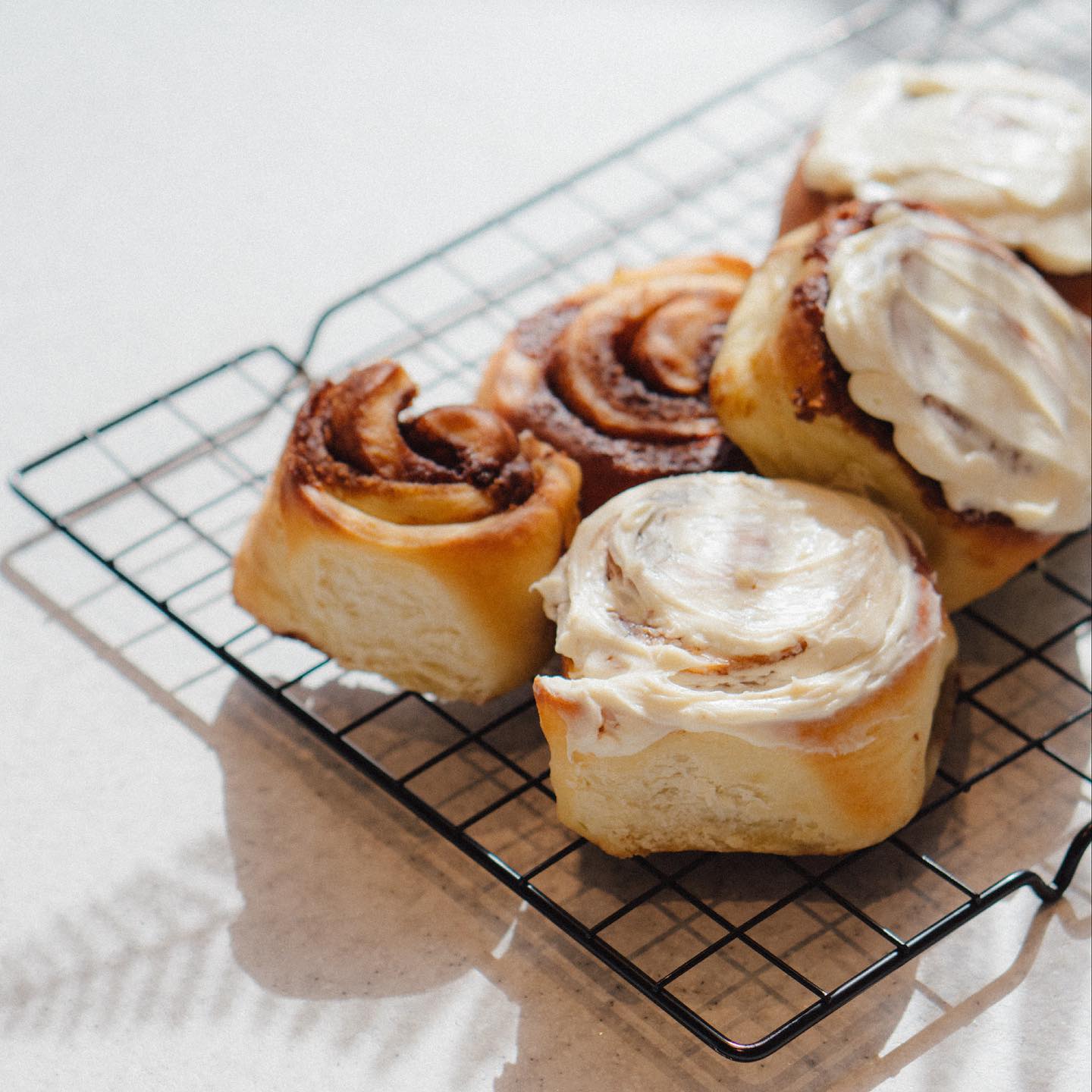 Source: Boms & Buns
Opened by celebrity couple Syarif Sleeq and Malaque Mahdaly (who also owns Chulop), Boms & Buns is their latest concept that bakes creamy choux pastry, which looks just as divine as its taste. Like an art piece on its own, they come in six different flavours ($4.50 each) – salted caramel, Nutella, sweetened milk and Belgian chocolate, kaya butter and susu keju (Milk & Cheese).
They also have seasonal Cinnamon buns for sale, stalk them on Instagram so you don't miss your chance. Do note the establishment is for takeaways only.
Address: East Village,430 Upper Changi Rd #01-54, S487048
Opening hours: Tues to Fri 12pm – 8pm, Fri to Sun 1pm – 8pm, closed on Mon
Read: Where to Break Fast with Family and Friends this Ramadan 2021
3. Chocolate Origin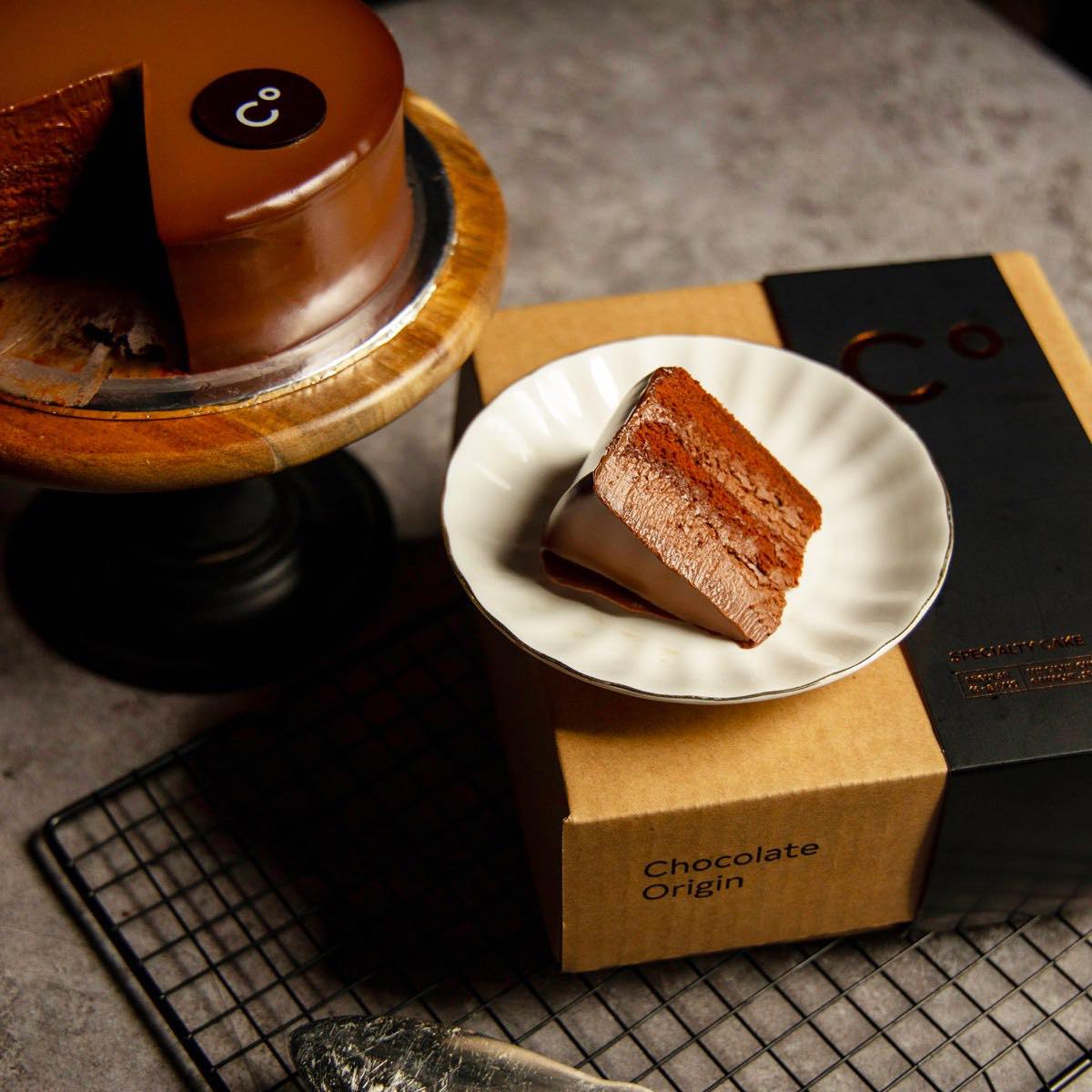 Source: Chocolate Origin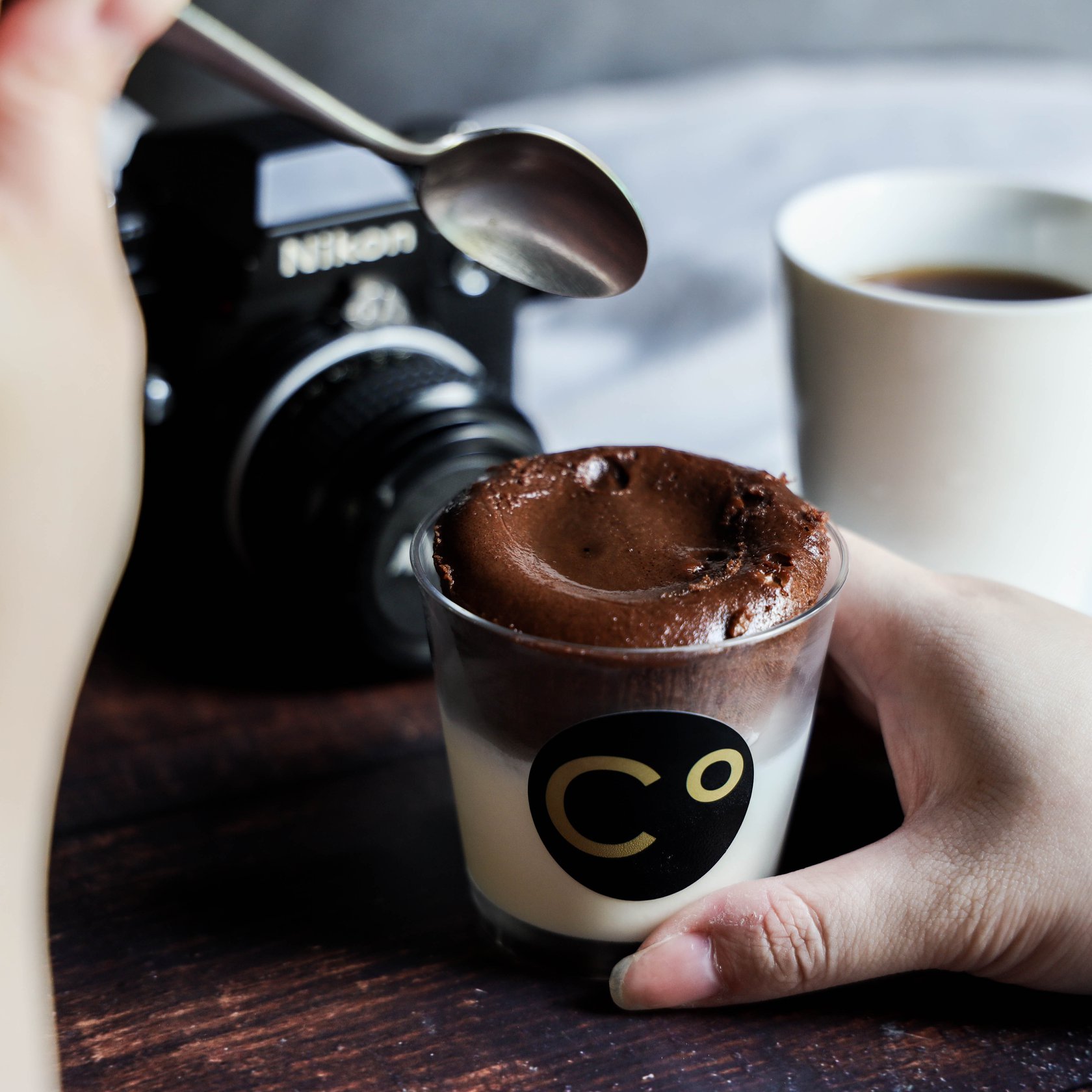 Source: Chocolate Origin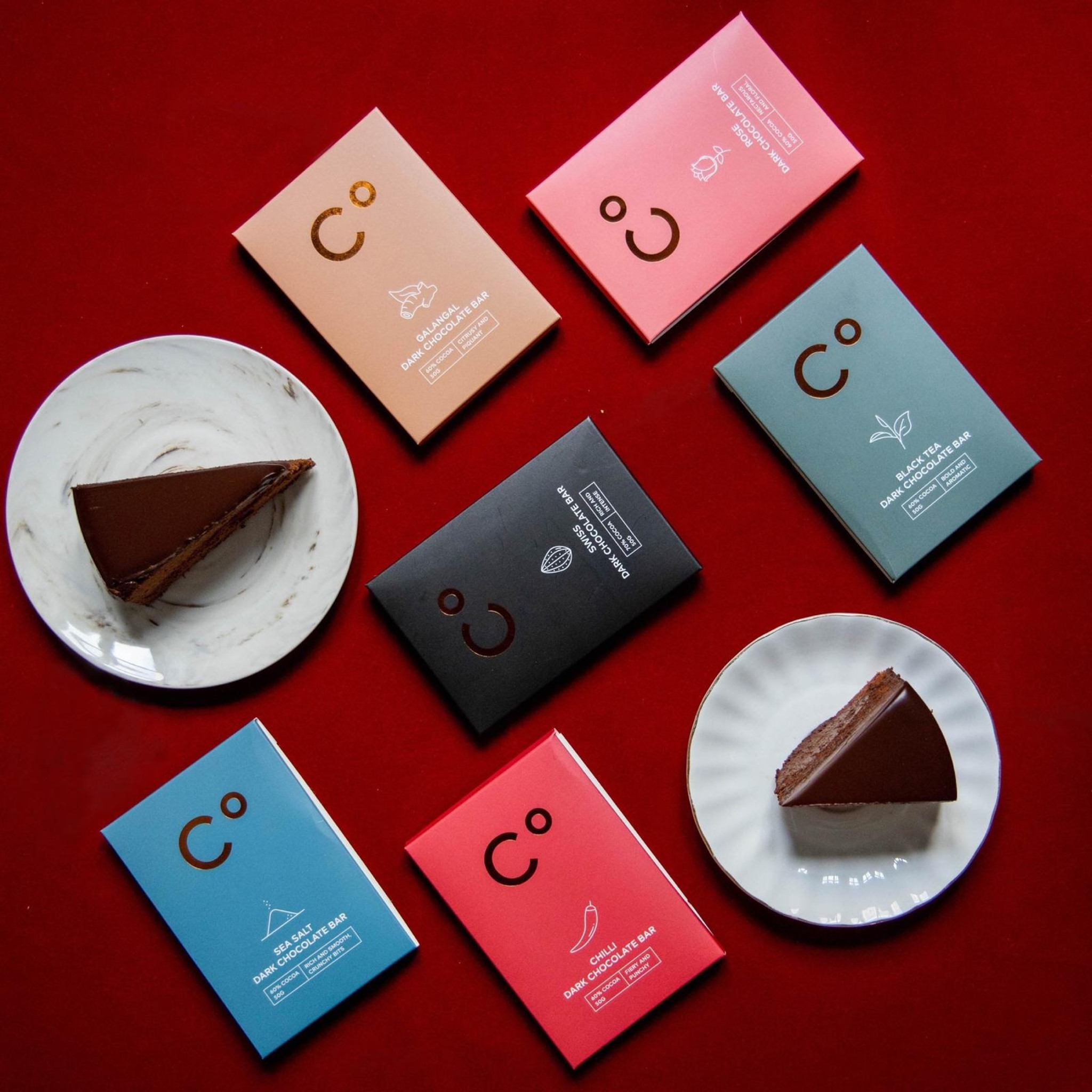 Source: Chocolate Origin
One of the finer things in life which we can never get enough of is chocolate. Whether you're team milk or dark chocolate, there's no denying that we find comfort whenever we have them. At Chocolate Origin, stuff yourself silly with a whole Original (starting from $39.80 for Regular) or Dark (starting from $42.80 for Regular) chocolate cake whenever, wherever. Or order a Cuppa Lava Cake ($5.50), if you're in the mood for gooey chocolate oozing out from a warm chocolate cake atop cold vanilla ice cream.
Address: 4 Changi Village Rd, #01-2084, S50004
Opening hours: Mon to Thurs 12pm – 9pm, Fri to Sun 10.30am – 10pm
4. Flavour Flings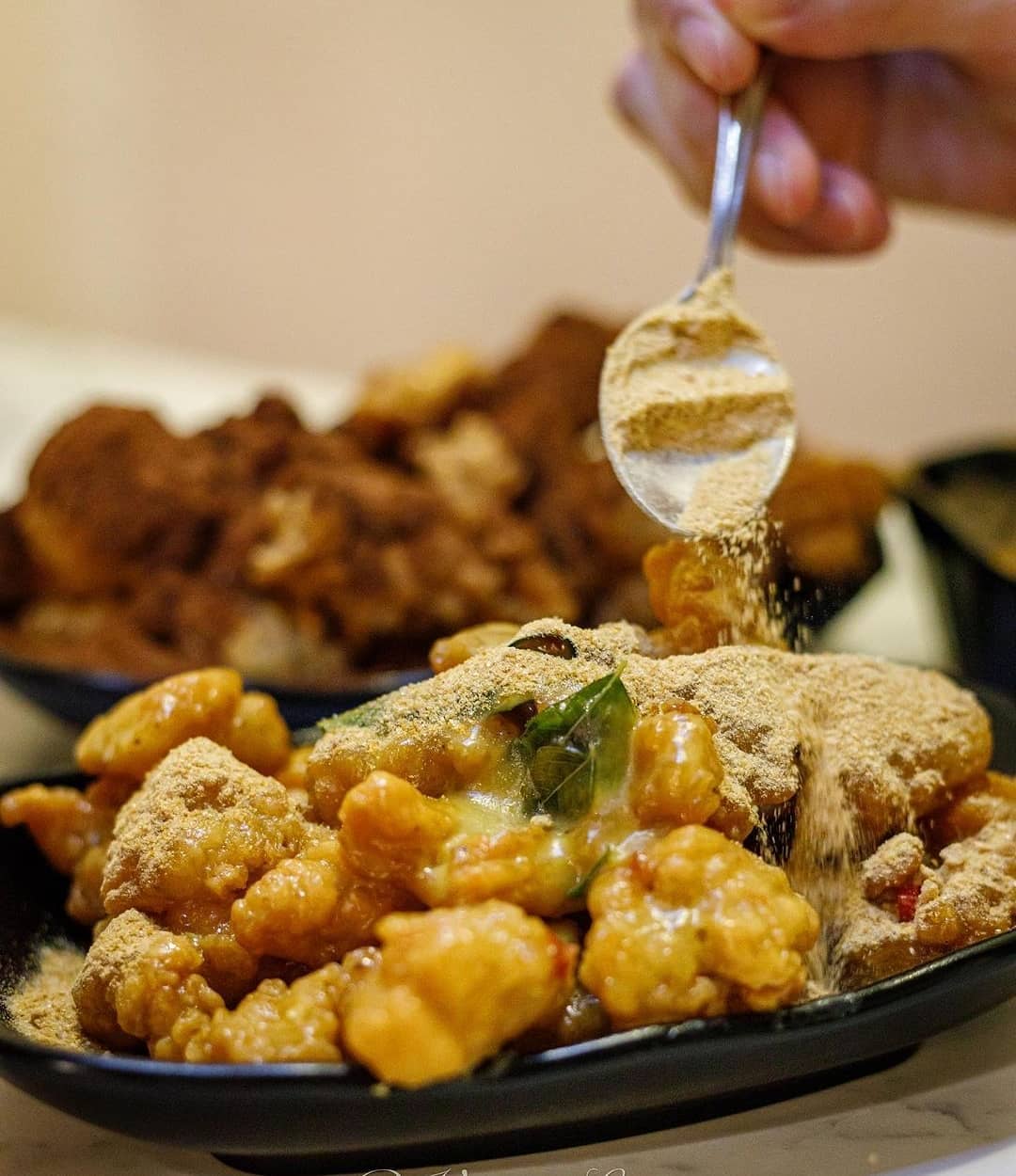 Source: Flavour Flings
A hidden gem in Hougang, Flavour Flings is home to all things salted egg. A testament to this claim is their Salted Egg Yolk Fries ($8.90) and Salted Egg Yolk Croissant ($6.90). This humble café was awarded the "Most Innovated Dishes" by Halalfoodhunt in 2020. Other notable dishes you mustn't miss are the Buttermilk Chicken & Horlicks (yes, you read that right!), Carbonara ($14.90), Bangers & Truffle Mash ($15.90) and Beef Steak ($23.90).
Address: 121 Hougang Ave 1, #01-1348, S530121
Opening hours: Daily 11.30am – 4pm & 5.30pm – 10pm, closed on Tue
Read: 15 Most Romantic Restaurants in Singapore for Valentine's Day, Date Nights and Anniversaries
5. A Poke Theory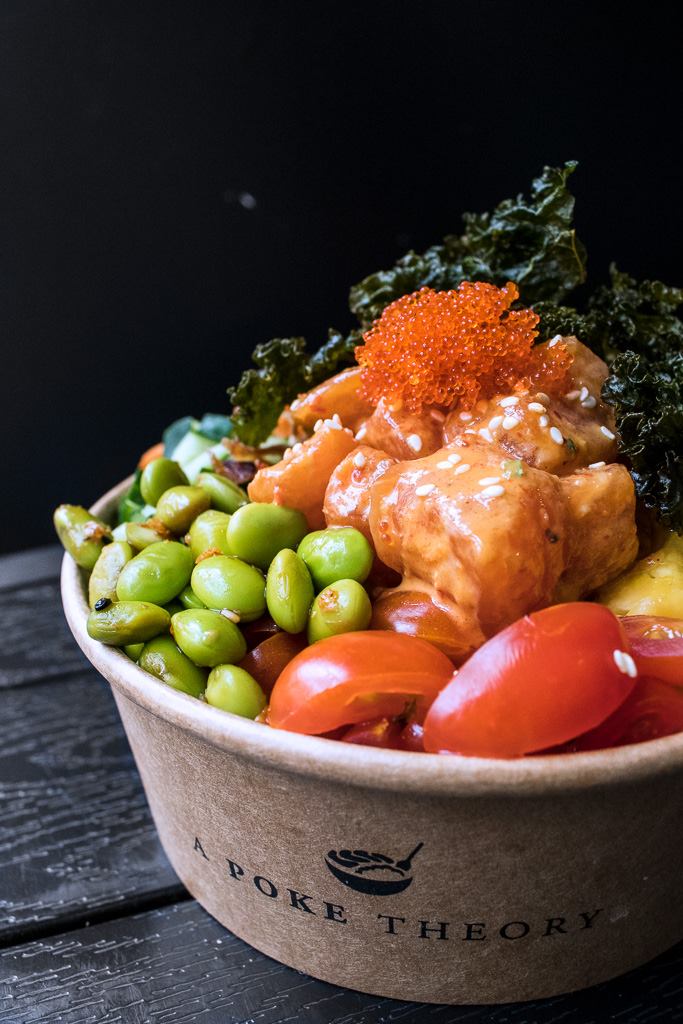 Source: A Poke Theory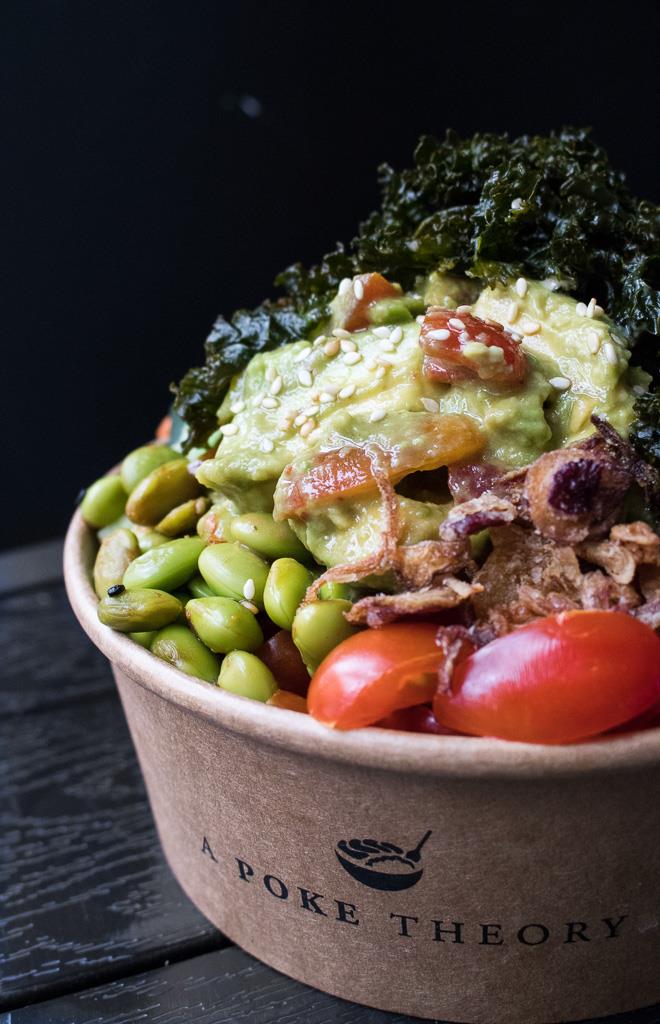 Source: A Poke Theory
A healthy rice bowl jam-packed with flavours from the assorted vegetables and freshness of the salmon mixed with robust sauces, A Poke Theory's take on Hawaiian poke bowl checks all the right boxes. Create your own unique bowl (from $9.90) and choose from a variety of tuna or salmon options. Besides their permanent offers such as Spicy Mayo and Original Shoyu, they also have seasonal flavours such as Mala, Citrus Herb and Pesto Salmon.
Go big with your creation and choose the premium toppings ($1 - $2) such as Kale Chips, Crispy Salmon Skin and many more.
Address: Park Place Residences @ PLQ, 2 Paya Lebar Rd, #01-04, S409053
Opening hours: Daily 11am – 9pm
Read: Taste of India Review: Authentic North and South Indian Food in Rangoon Road
6. The Social Outcast
Source: The Social Outcast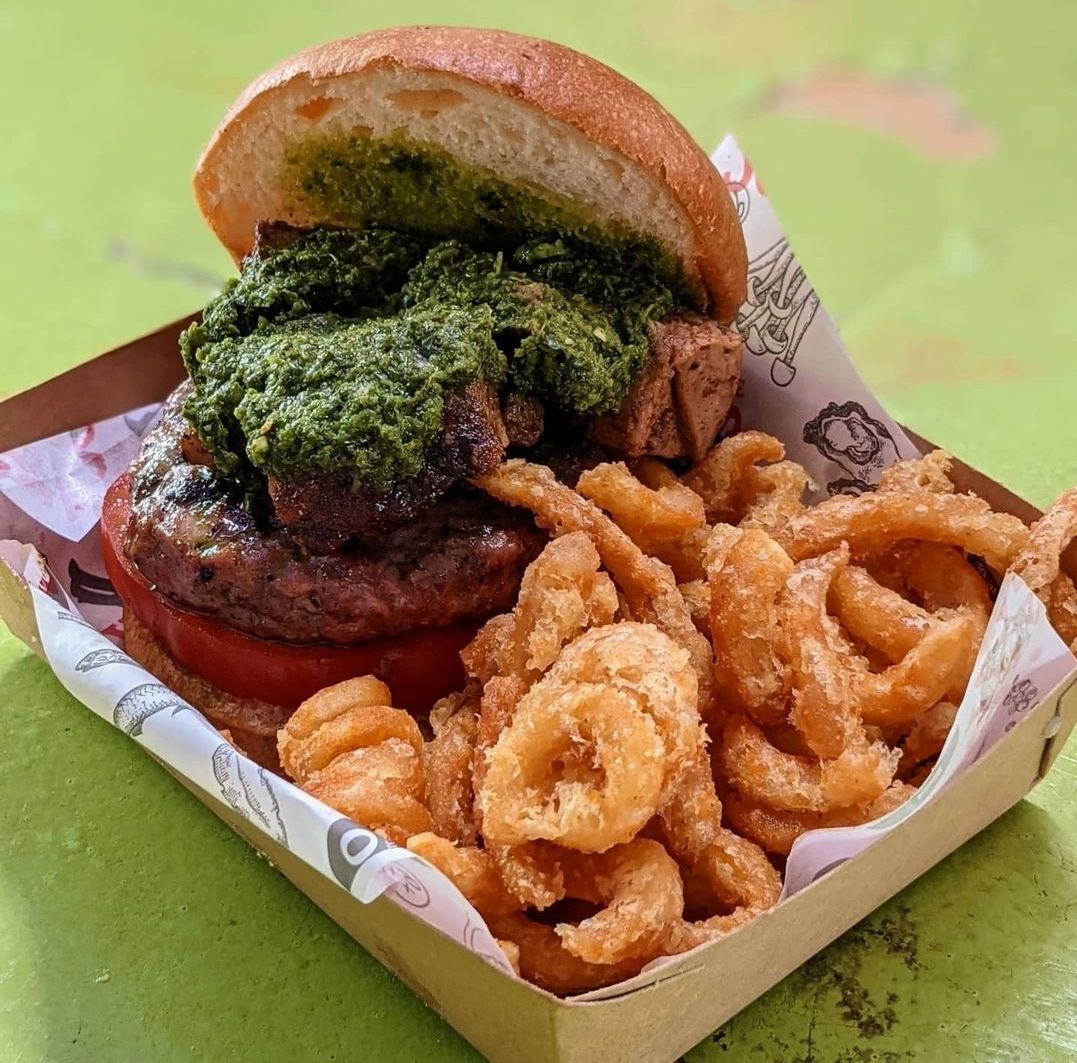 Source: The Social Outcast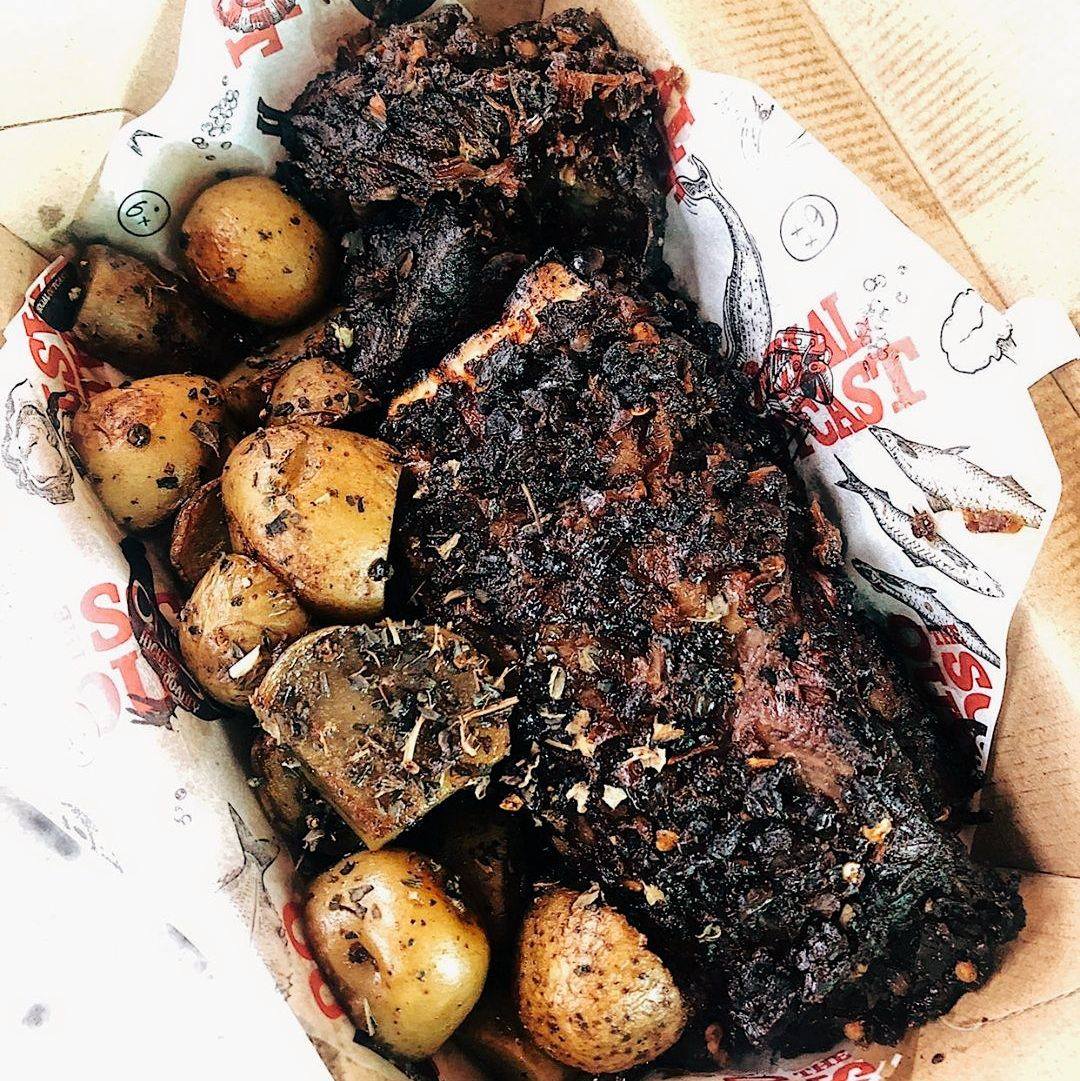 Source: The Social Outcast
For a mind-blowing burger experience, The Social Outcast hits all the right spot. Located in a hawker centre in Bedok Marketplace, the good folks behind this burger joint focuses on quality rather than quantity. A must-try is the legendary Royal Mushroom Beef Burger ($15) - tender beef patty with chargrilled onions and a unique addition of blue cheese which brings the ingredients together, releasing an umami flavour. Order the fall-off-the-bone Moluccas Beef Ribs that are woodfire smoked directly from their kitchen.
Note: The Social Outcast will be relocating to The Grandstand. Do follow their Facebook page for updates.
Address: Level 2, 348 Bedok Rd, The Bedok Marketplace, S469560
Opening hours: Tuesdays & Wednesdays: 5pm – 11pm, Thursdays & Fridays: 5pm – 12am, Weekend: 11am – 11pm, closed on Mondays
Read: Best Burger Joints You Must Try in Singapore
7. StuffedWingLab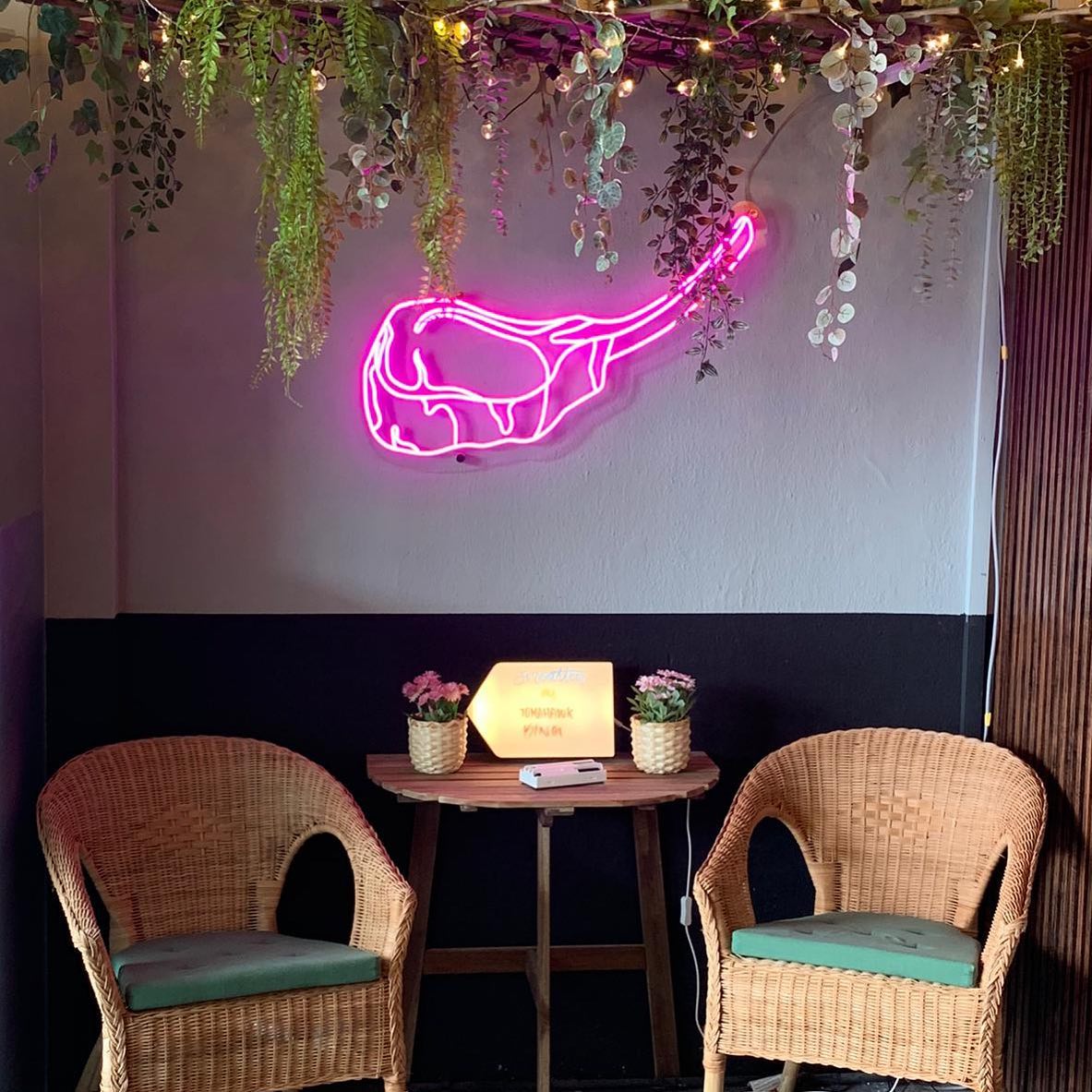 Source: StuffedWingLab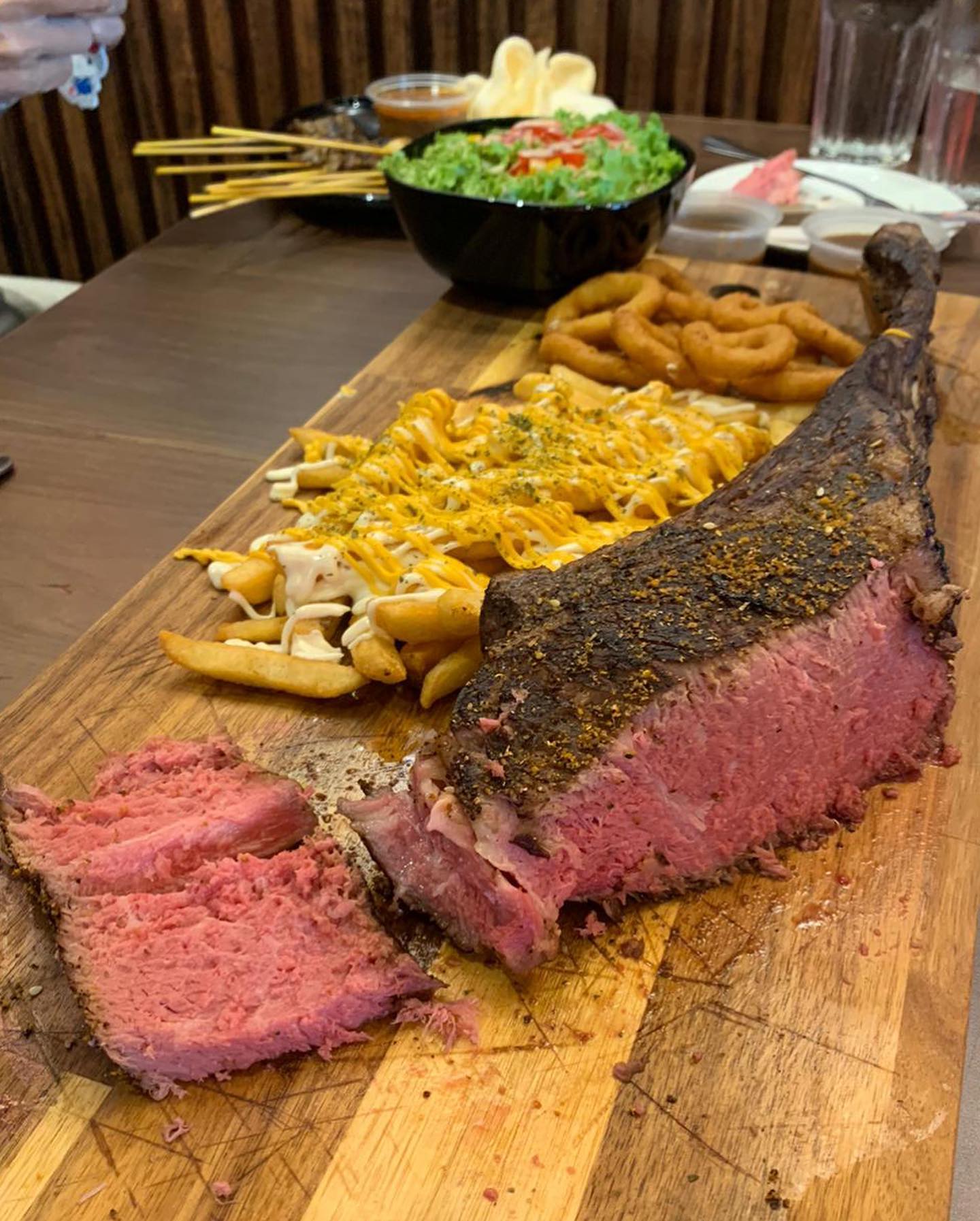 Source: StuffedWingLab
The steaks are high here at StuffedWingLab and while they have an array of dishes to try, the star is the colossal Tomahawk King ($99). Weighing in at 1.2kg, it is a meat lover's dream. This meal is fit for a king or can be shared with 3 to 4 pax. Slice through the meat and you'll salivate at the pinkish centre waiting to be devoured, served with generous portions of onion rings, cheese fries and a salad. Take an Instagram shot at their neon steak sign after your meal to mark your achievement.
Address: 324F Changi Road, S419799
Opening hours: Daily 11am – 10pm, closed on Mondays
Read: Best Local Breakfast Places in Singapore That's Better than Brunch
8. Yumen Hut
Source: Yumen Hut
There's nothing like a bowl of hearty noodles to turn that frown upside down. At Yumen Hut, their range of noodles are made from consistent quality control and healthy ingredients. Find comfort in the best-seller Seafood Ban Mian or try their signature Pasta Sauce Pumpkin and Laksa Paprika Noodles. The majority of the bowls here are less than $5, making it affordable for everyone.
Address: E!hub @Downtown East, 1 Pasir Ris Close, #02-112, S519599
Opening hours: Daily 11am – 10pm
9. Elfuego by COLLIN'S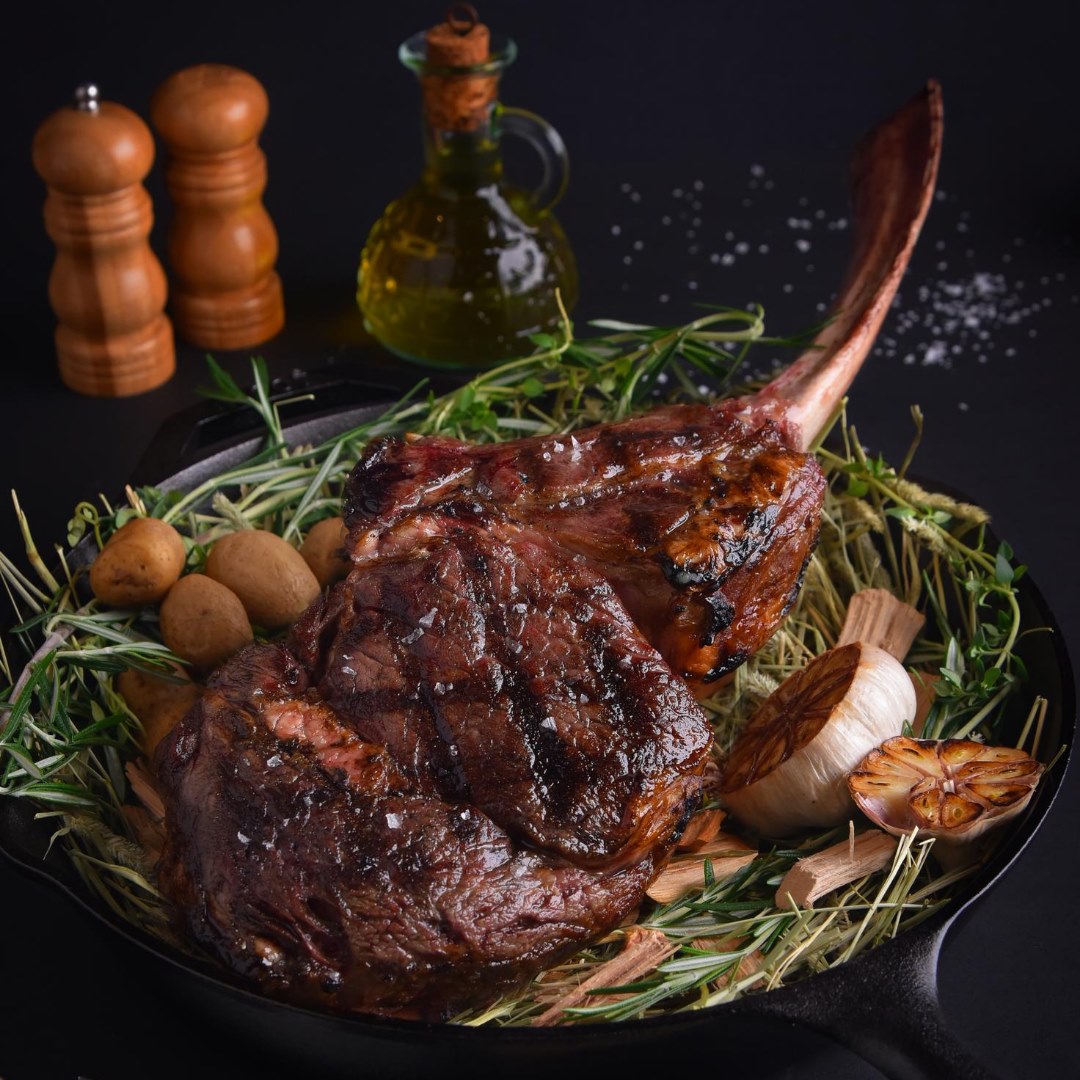 Source: Elfuego by COLLIN'S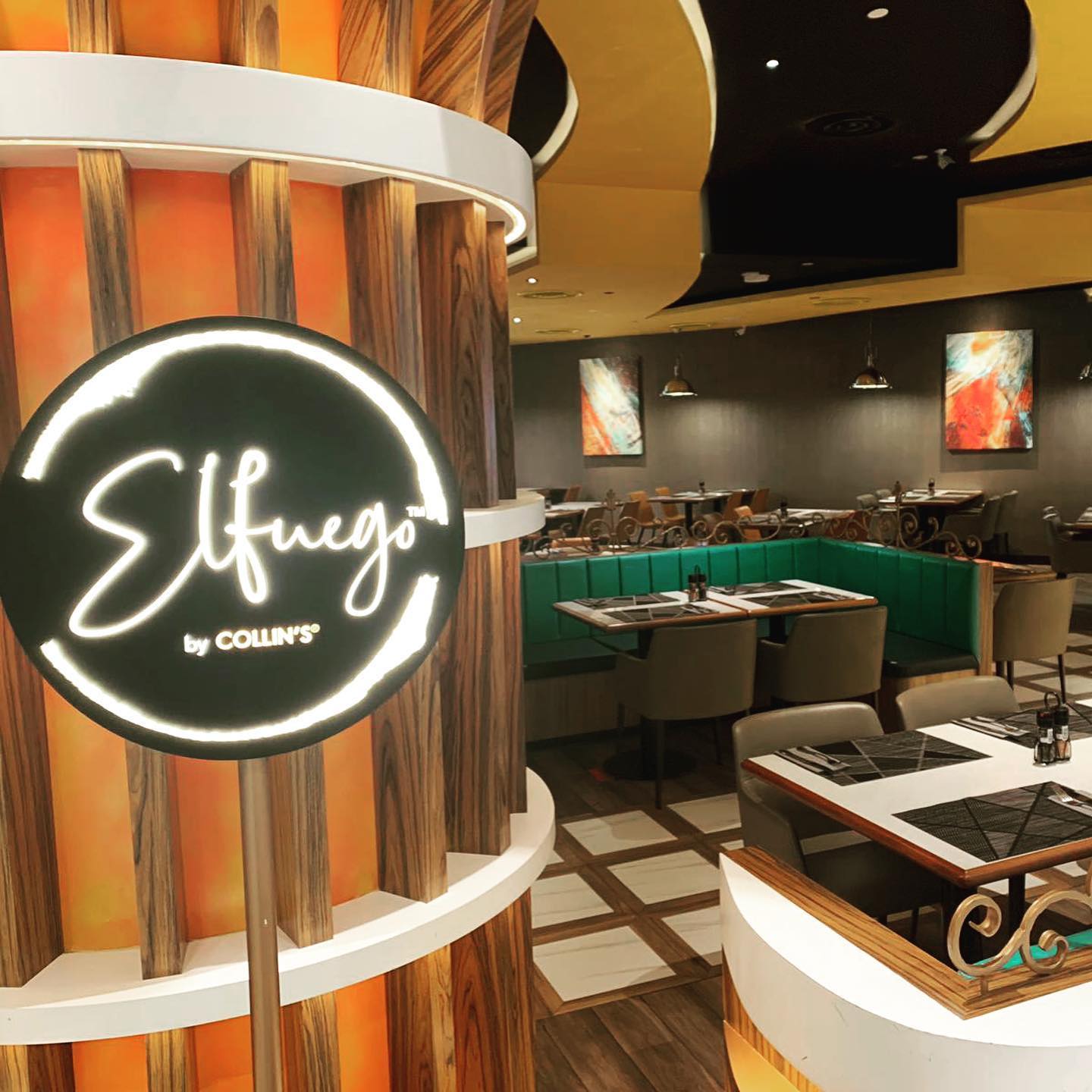 Source: Elfuego by COLLIN'S
One of the go-to restaurants for birthday celebrations, Elfuego located at Jewel Changi exudes a posh dining experience that specializes in contemporary European Cuisine. While the restaurant is tastefully decorated, the limelight belongs to the Charcoal Grilled Australian Tomahawk Steak ($128). Grilled to perfection, this 1.2kg and 100 days grain-fed beef is the best dish to share with your friends or family.
Address: Jewel Changi Airport, #02-216, S819666
Opening hours: Daily 10am – 11pm
10. Old Bibik's Peranakan Kitchen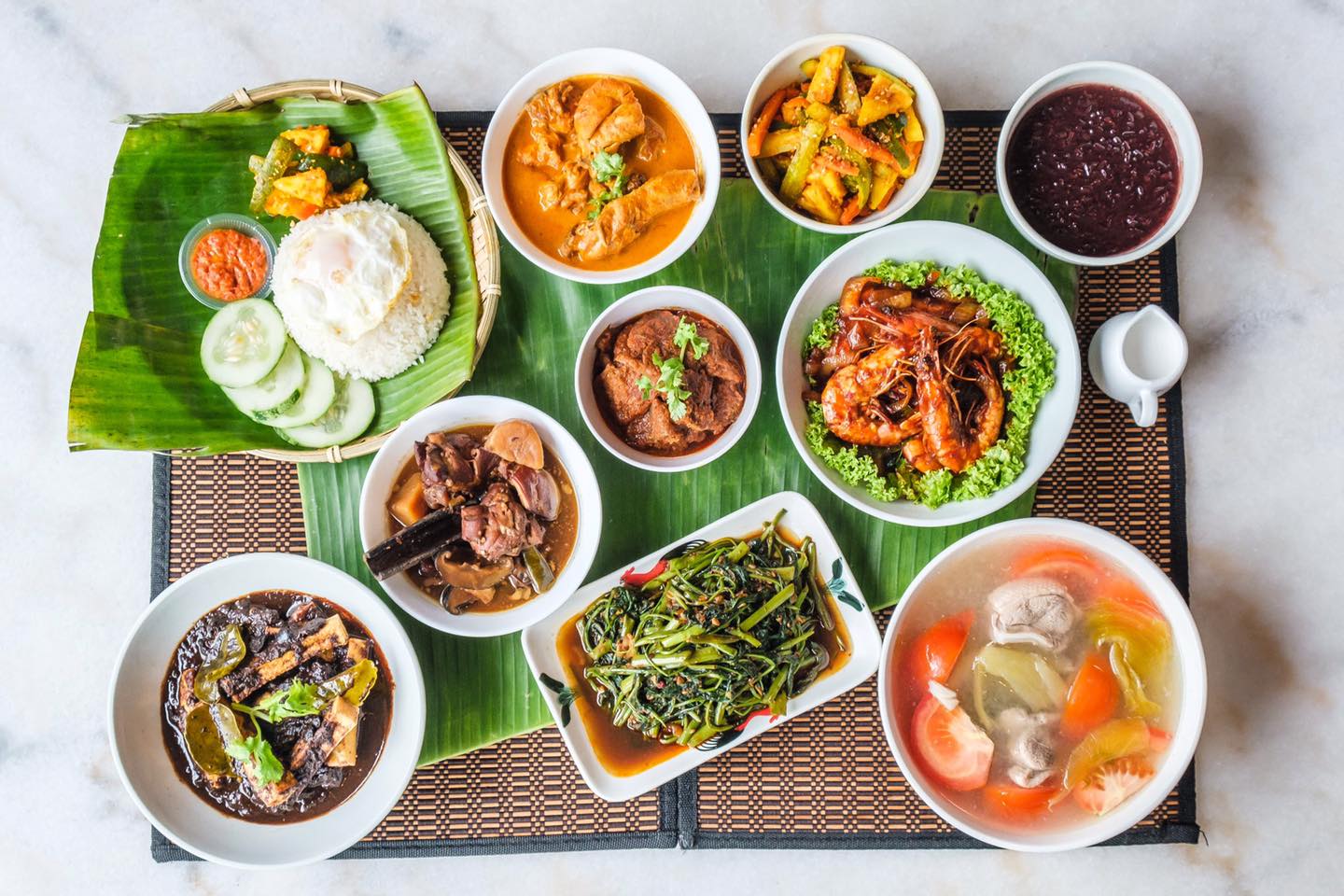 Source: Old Bibik's Peranakan Kitchen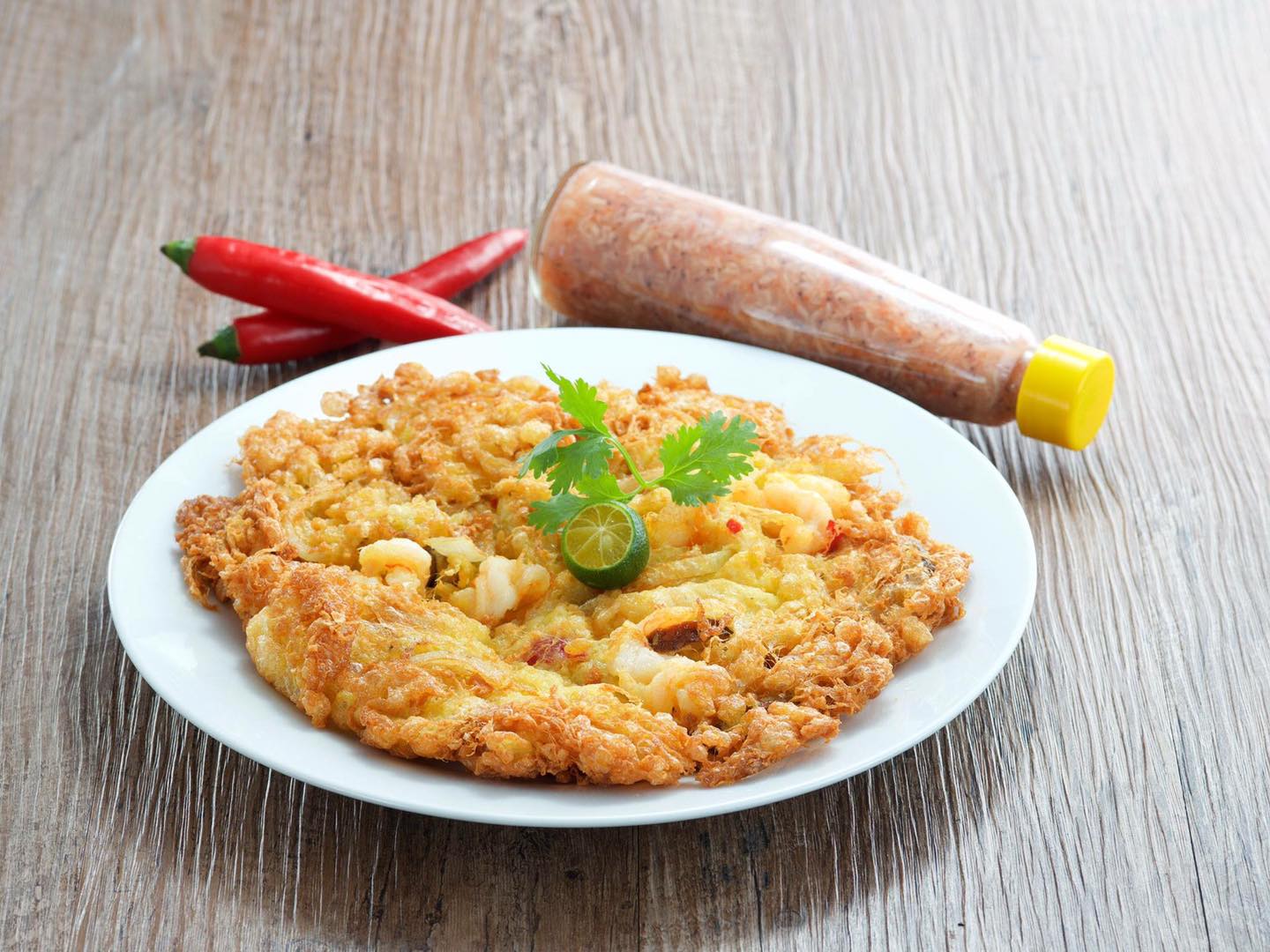 Source: Old Bibik's Peranakan Kitchen
Source: Old Bibik's Peranakan Kitchen
There aren't many Halal Peranakan restaurants in Singapore, so when we chanced upon Old Bibik's Peranakan Kitchen and found out it is Halal, we were elated! A casual and humble restaurant at Joo Chiat Rd, they are known for the Nonya Beef Rendang, Grilled Sambal Barramundi, Ikan Assam Pedas and Chinchalok Omelette. But of course, a Peranakan culinary experience must include the iconic Ayam Buah Keluak ($20), which they prepare fresh upon order and feeds 3 to 4 pax.
Address: 328 Joo Chiat Rd, #01-02 S427585
Opening hours: Daily 11.30am – 9.30pm
11. Flame Café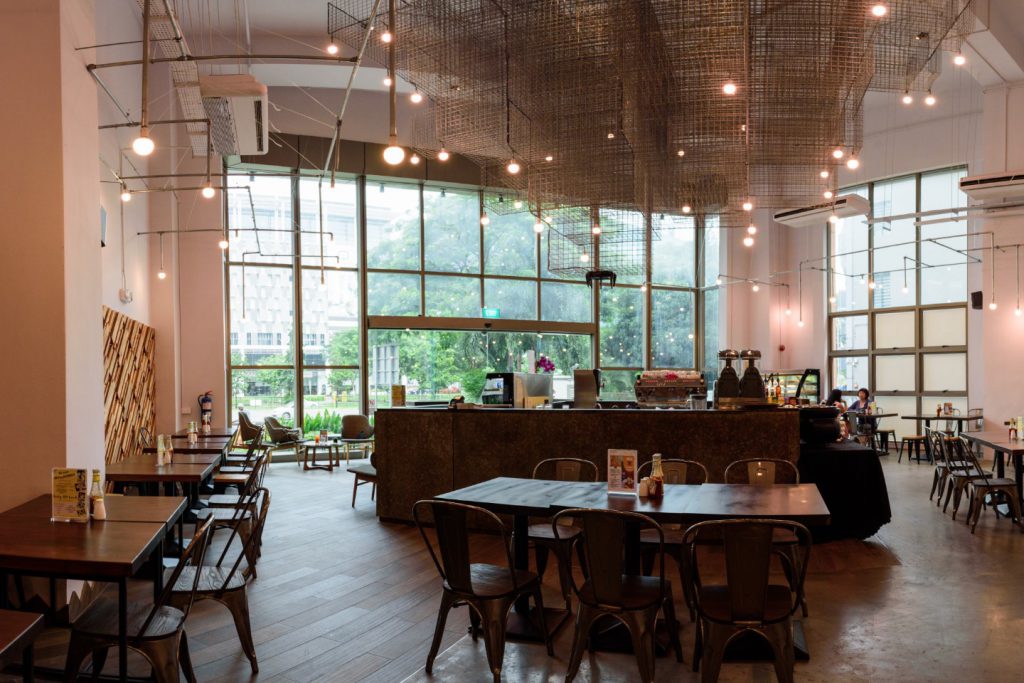 Source: The Flame Cafe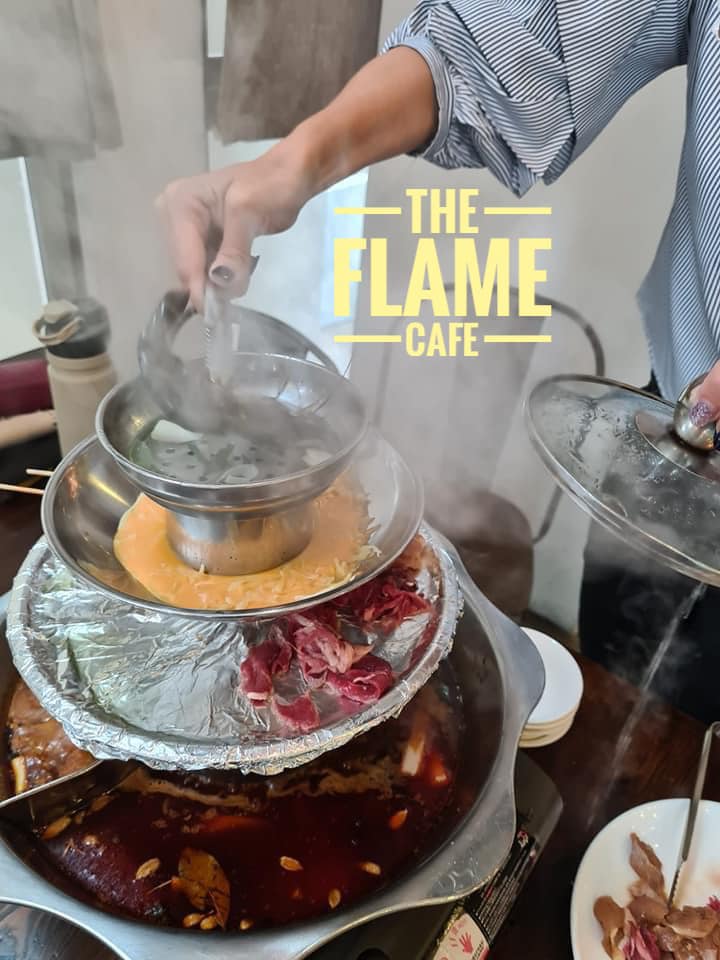 Source: The Flame Cafe
One wouldn't associate Tai Seng as a go-to location for steamboat. But, situated in between factories and offices in Tai Seng, The Flame Café, has been satisfying our steamboat cravings since mid-2018. Boasting an inviting and spacious interior, that's not only perfect for dining, but also a great location for events or weddings.
They are known for their 4-tier Pagoda Steamboat, where you can select a range of broths such as tom yum, mala, chicken or herbal tonic, and grill the freshest marinated meats and seafood. But what sets them apart is their salted egg and cheese dipping sauces. Platter Set for 2 pax from $35 and Platter for 5 from $85+.
Address: Centro Bianco Building Level 1, 73 Upper Paya Lebar Road, S534818
Opening hours: Daily 11am – 6pm, closed on Sundays
12. Home of Seafood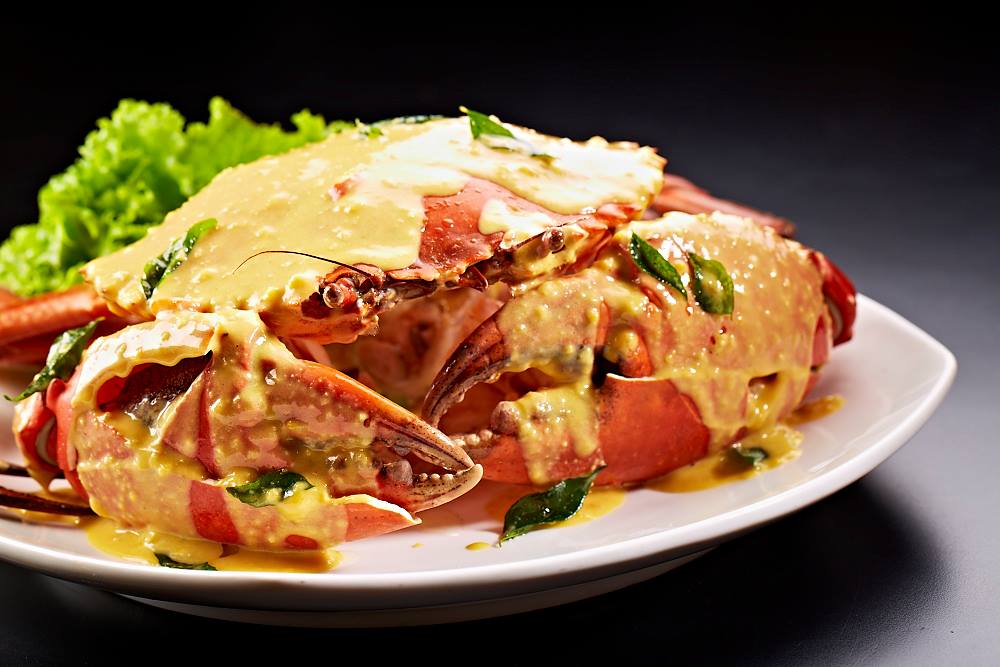 Source: Home of Seafood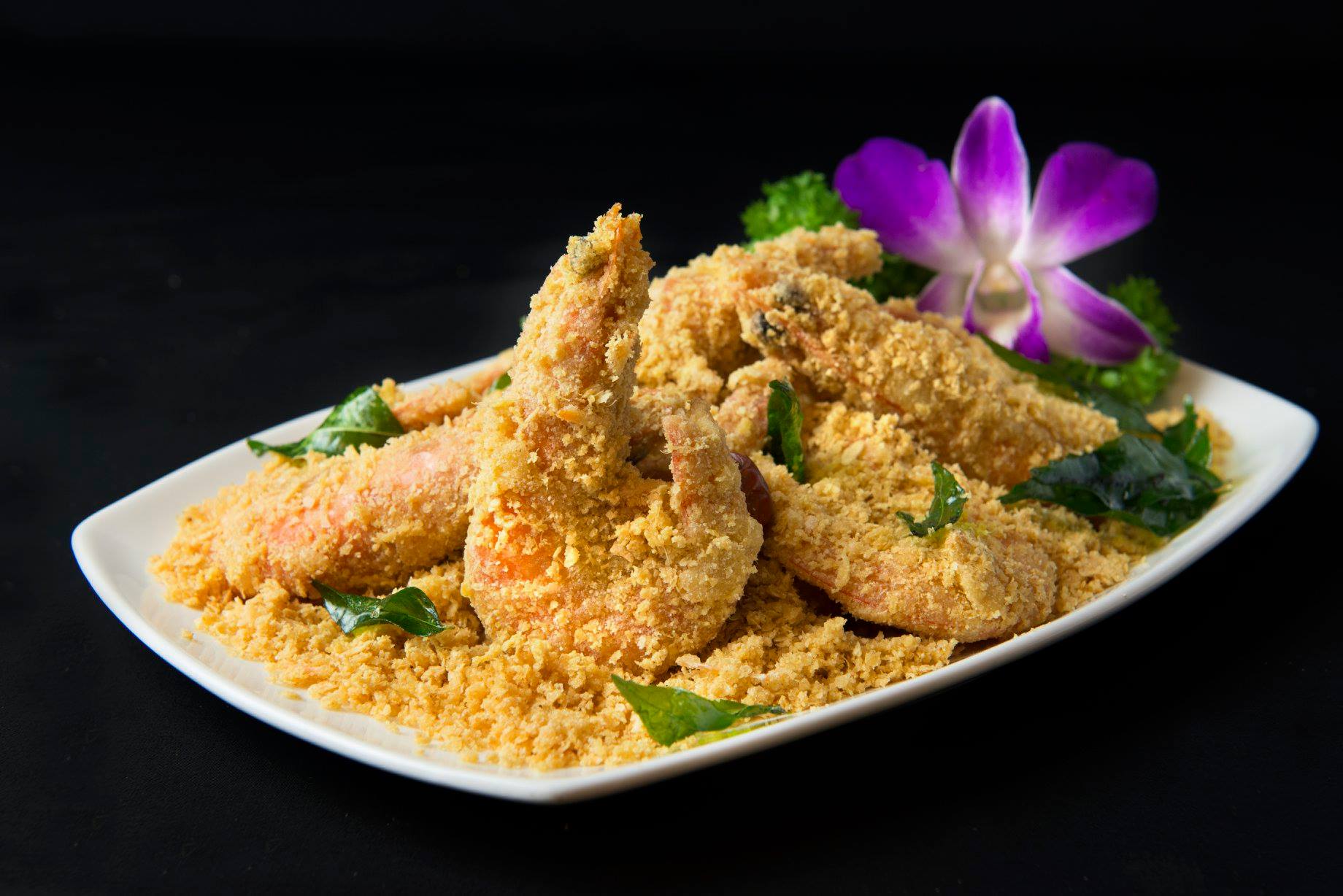 Source: Home of Seafood
Relish in the freshest seafood at Home of Seafood, one of Singapore's best authentic Chinese seafood restaurant. They are known for its affordable dishes, such as the Seafood in the Bag (also known as Shell Out), where it's poured directly onto the table for you to indulge on. We advise diving straight with your hands for the full experience.
Choose from a range of signature crab sauces like the salted egg, chilli and black pepper, cooked fresh upon order. Another must-try is the Claypot Tang Hoon Crab, full of wok hei flavours, the dish is stir-fried in a big wok and cooked to perfection.
Address: 1 Joo Chiat Pl, S427739
Opening hours: Weekdays 11am – 2pm & 5pm – 11pm, Weekends & PH 11am – 11pm
13. Kucina Italian Restaurant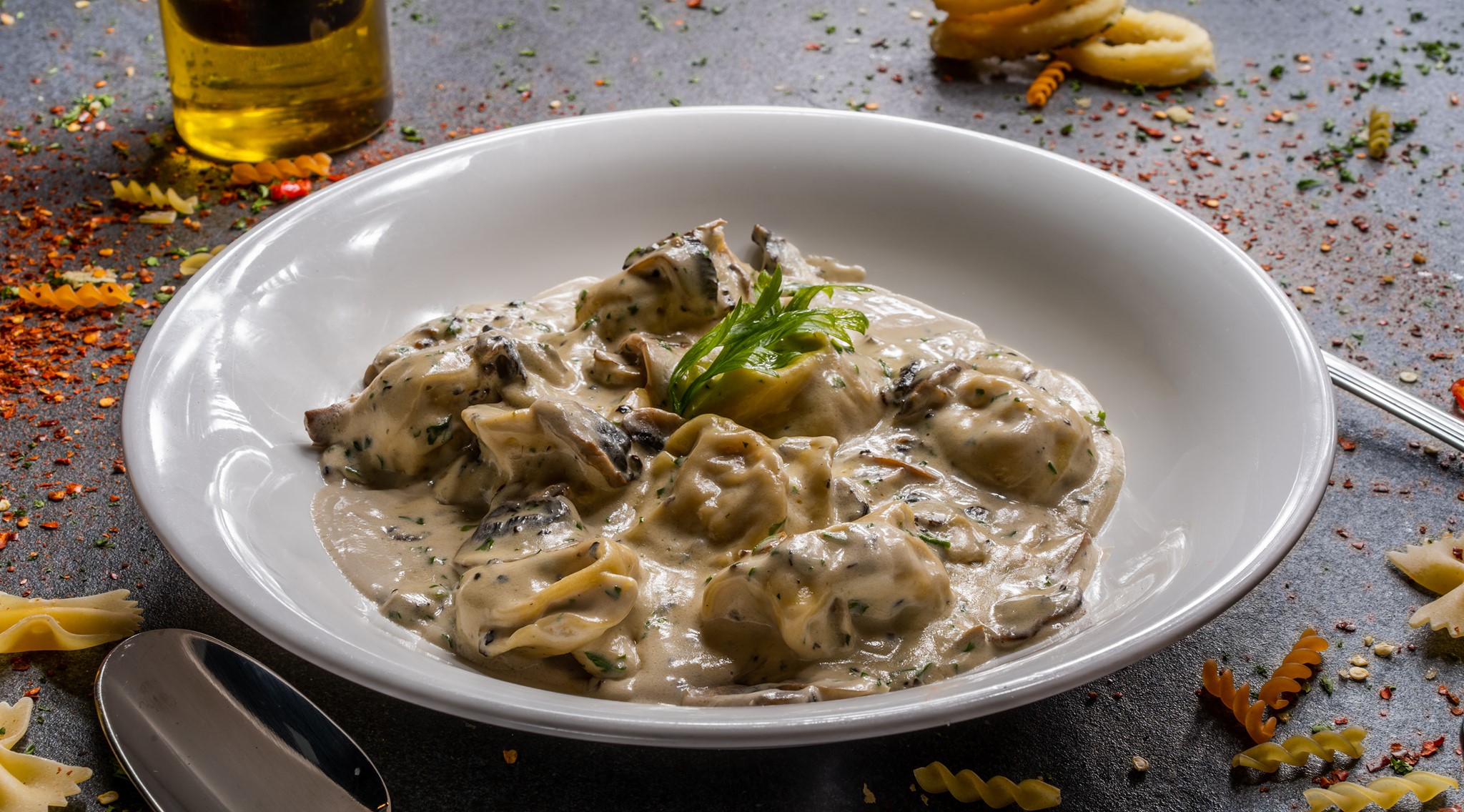 Source: Kucina Italian Restaurant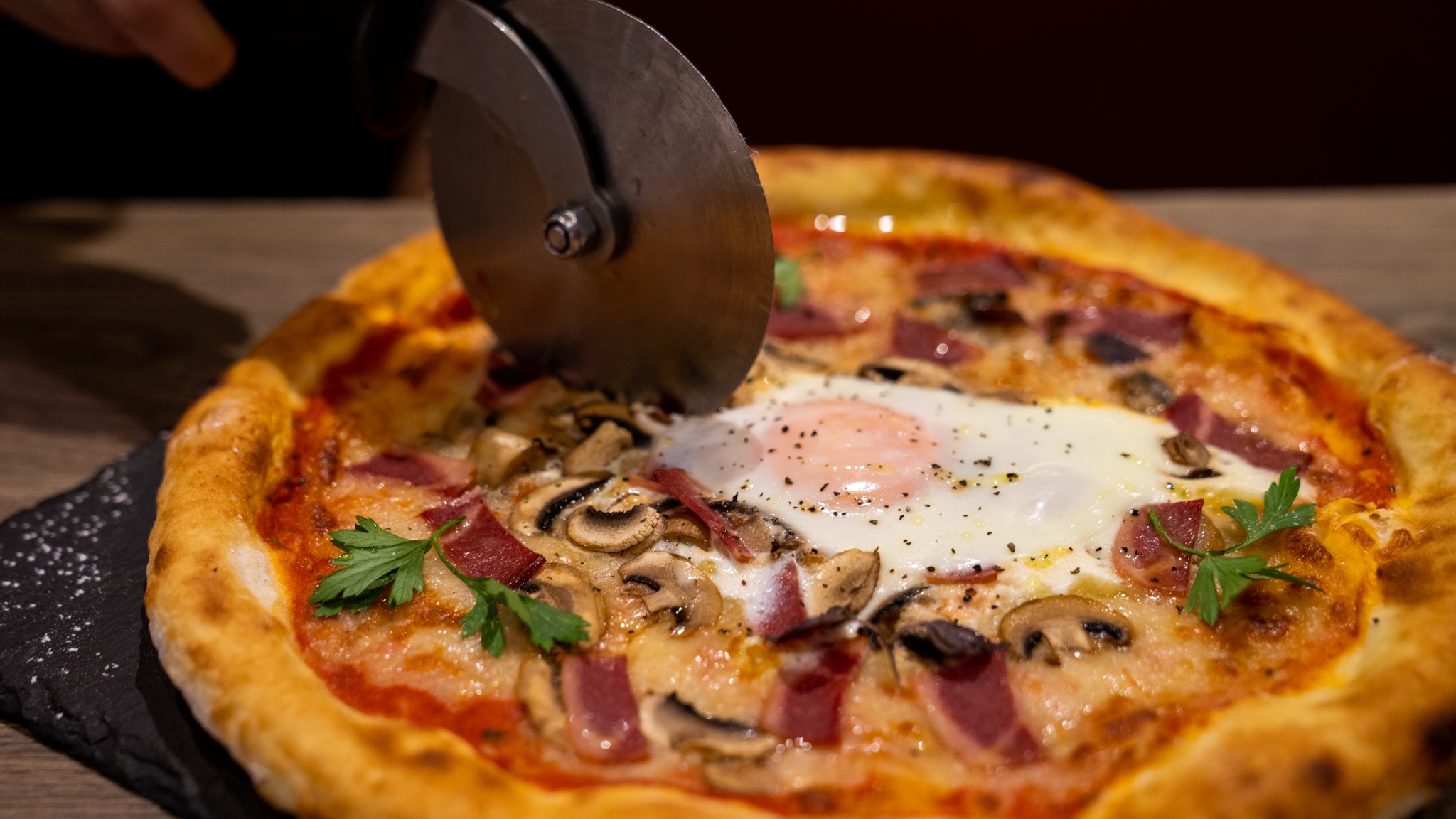 Source: Kucina Italian Restaurant
There's no need to be in Italy to enjoy a plate of fresh pasta. At Kucina Italian Restaurant, taste authentic Halal Italian food helmed by the amiable Chef Gero, who has over 26 years of experience in Italian cuisine.
Try the special Cheese Wheel Pasta and witness al dente goodness being tossed in the parmesan cheese wheel imported directly from Italy. For pizzas, go classic with the Margherita Di Bufala, an authentic Italian pizza comprising of tomato, mozzarella and basil leaves. Bring the kids along as the restaurant is kid-friendly – simply ask the staff for the children activity sheet to keep the little ones entertained.
Address: KINEX Mall, 11 Tanjong Katong Road, #B1-09/10, S437157
Opening hours: Daily 11am – 10pm (last order 9.30pm)
14. Yi Zun Noodle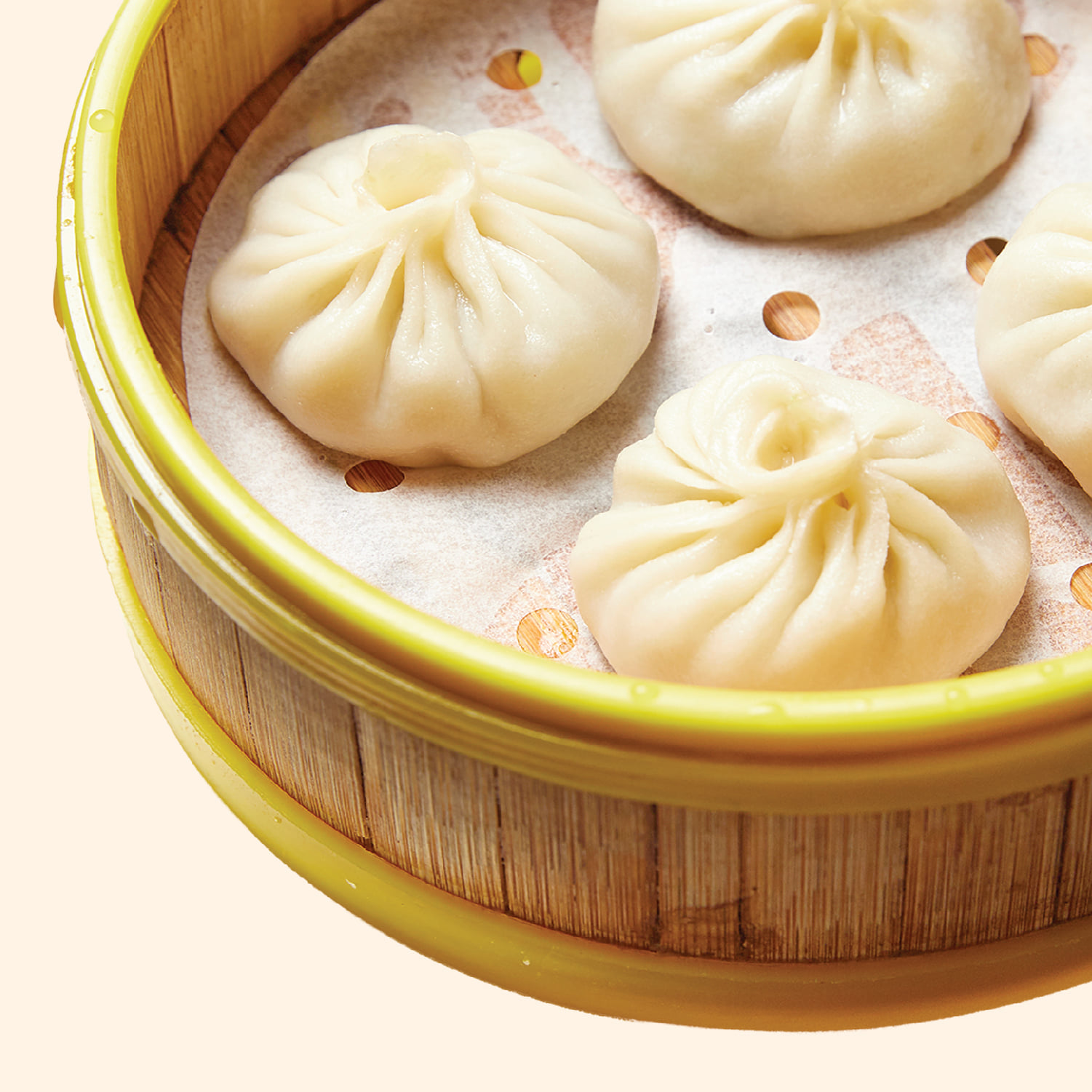 Source: Yi Zun Noodle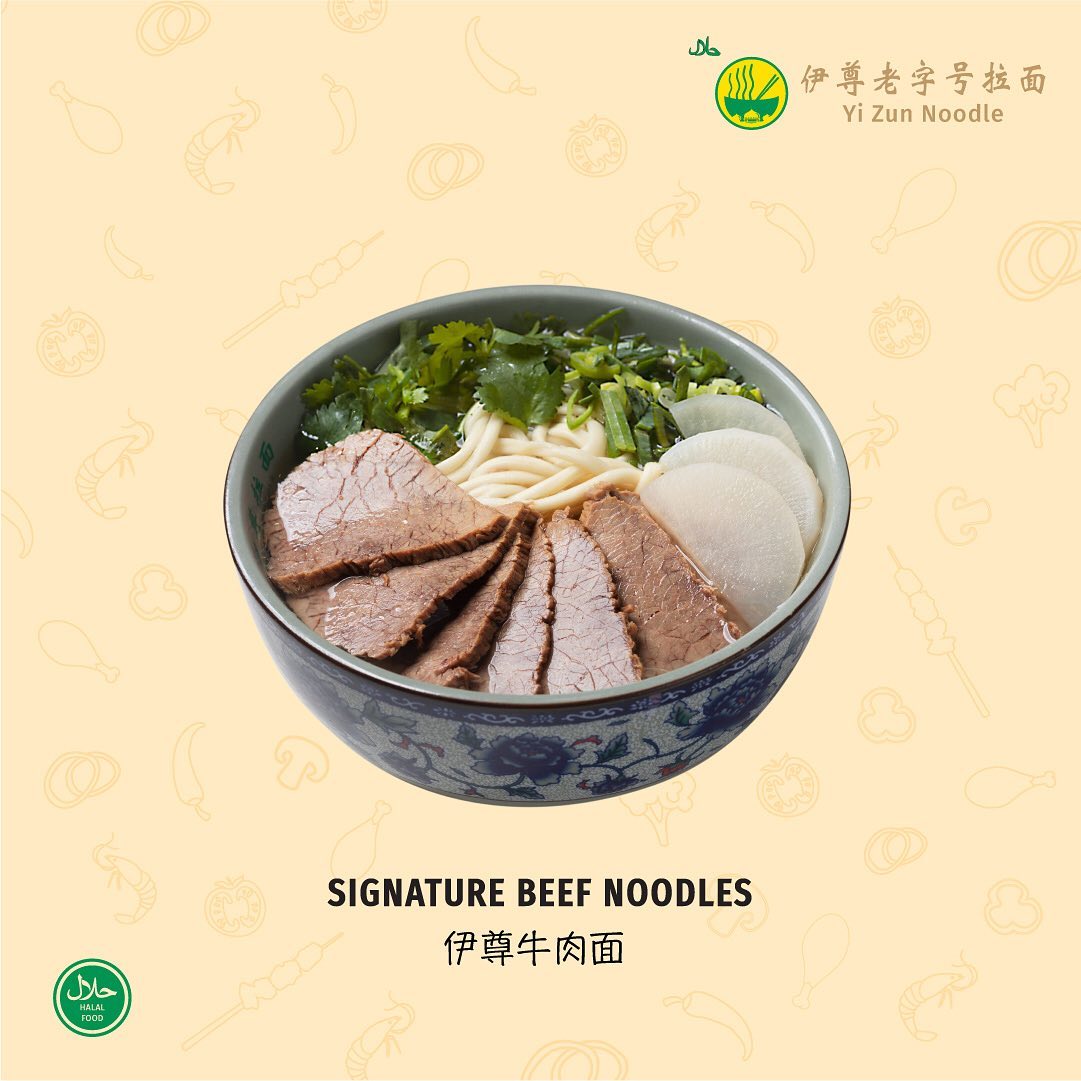 Source: Yi Zun Noodle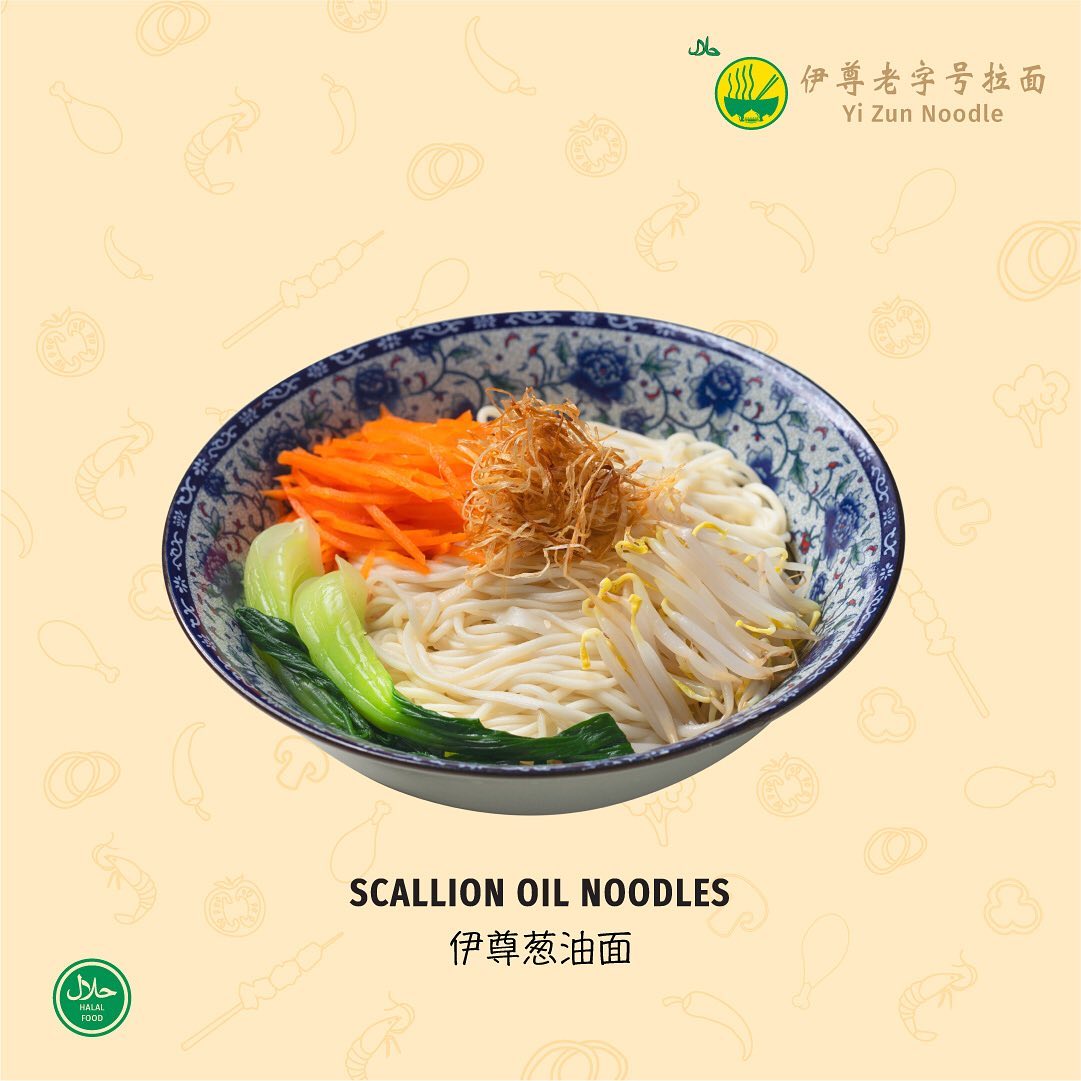 Source: Yi Zun Noodle
For authentic hand-pulled Chinese noodles, you can count on Yi Zun Beef Noodle for a hearty bowl. Their first outlet in Sam Leong Road at Little India was often packed with happy patrons. Thankfully, the owner, Madam Aisha, opened a bigger outlet at Joo Chiat to accommodate more customers.
Order the classic Yi Zun Beef Noodle, served with tender beef slices and scallions in a flavourful broth. Add in some of the signature chillies if you love spicy food and want that extra kick. Or for a milder heat but robust flavour, the Scallion Oil Noodles is an excellent choice. Another must-try is their Xiao Long Baos, which comes with chicken or vegetable mushroom fillings. Each dumpling is packed with an explosion of flavours in a yummy hot broth.
Address: 60 Joo Chiat Rd, S427726
Opening hours: Daily 11am – 10pm
15. Muk-Bang Korean Restaurant
Halal Korean food in Singapore isn't as prevalent as other cuisines. But at Muk-Bang Korean Restaurant, satisfy your Korean food cravings with their yummy dishes. From tteokbokki (Korean rice cakes) to kimchi pancake and ramyeon, they'll keep your bellies happy.
Try their signature Budae Jiggae, a spicy army stew that is suitable for 2 to 3 persons. It includes generous portions of chicken luncheon, chicken slices, mushrooms, tofu, kimchi, tteokbokki, sausages, cheese and ramen. It's the ultimate comfort food to indulge in, especially during rainy days. Round up your meal with their signature Mango Bingsu or Durian Bingsu that'll cool you down after a spicy meal.
Address: 750 Chai Chee Road, S469000
Opening hours: Daily 11am – 10pm