Are you stressing out on where to bring your partner for date nights, anniversary and Valentine's Day? Or hankering to find the perfect restaurant for that special first date? If you've been to every mall restaurants and keen to try something different, it is time to look to these romantic spots for a memorable rendezvous. Be it from dining on a budget, indulging at a Michelin-starred restaurant or savouring with a picturesque view, we've curated a list of the best and most romantic restaurants in Singapore to check out.
1. PRAIRIE by Craftsmen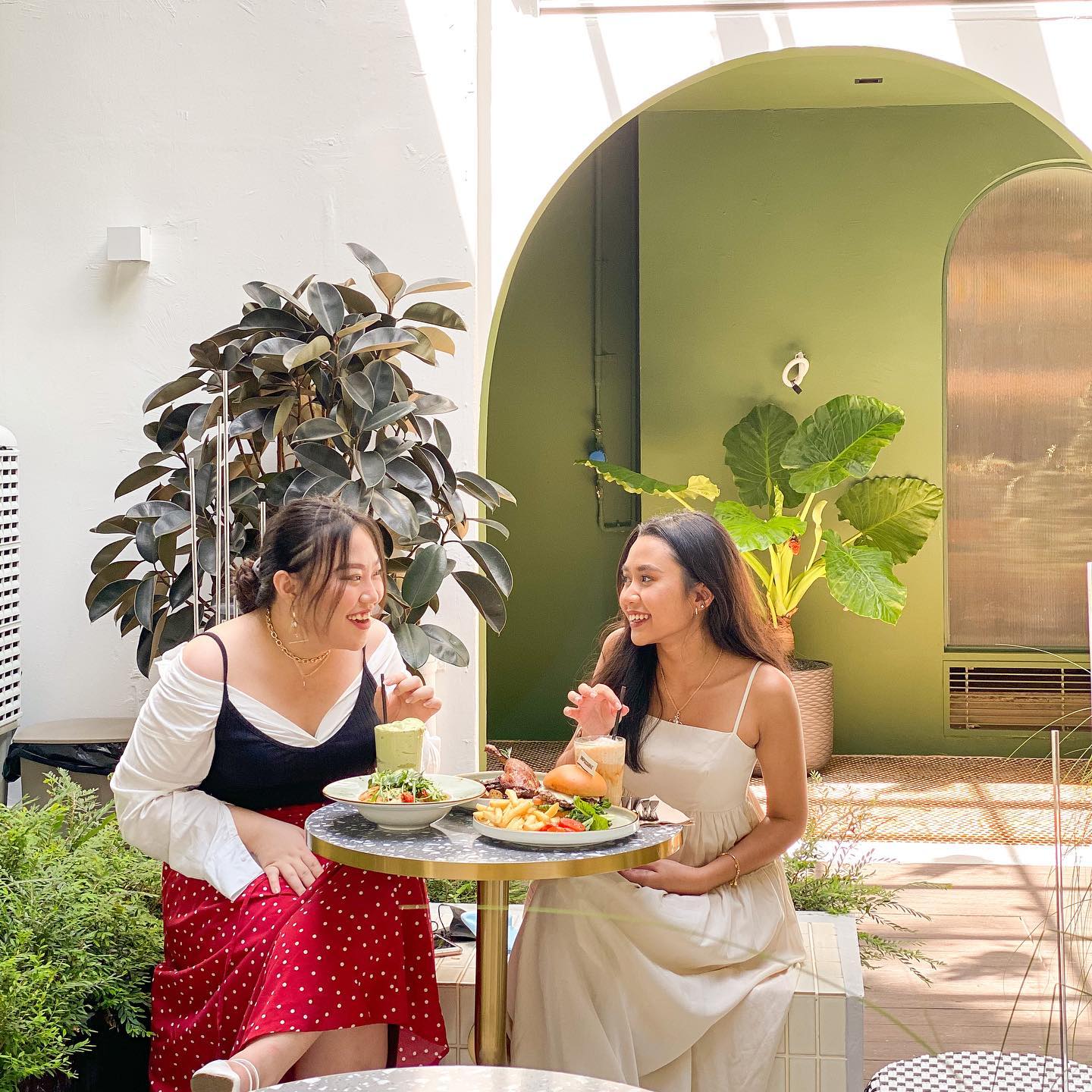 Source: PRAIRIE by Craftsmen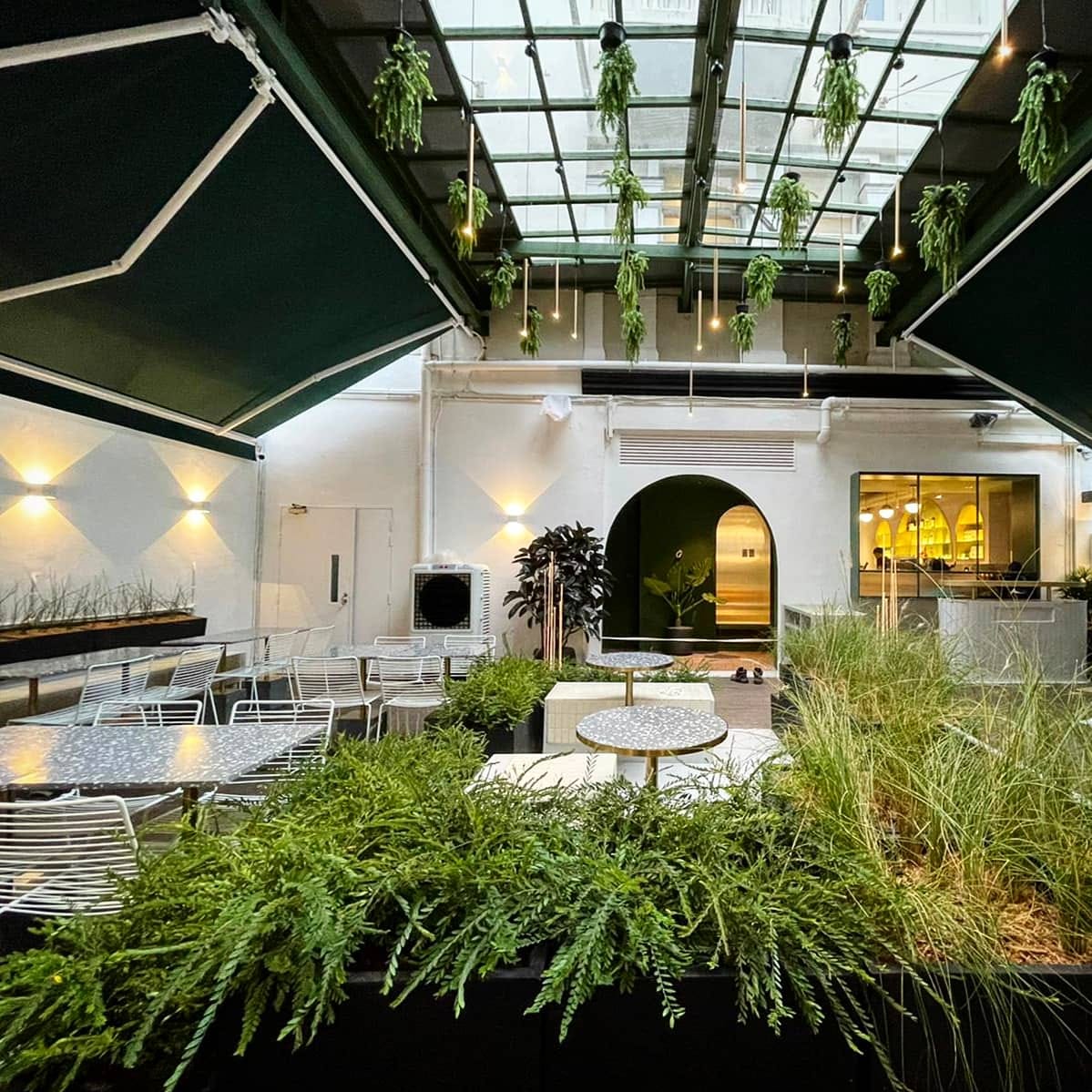 Source: PRAIRIE by Craftsmen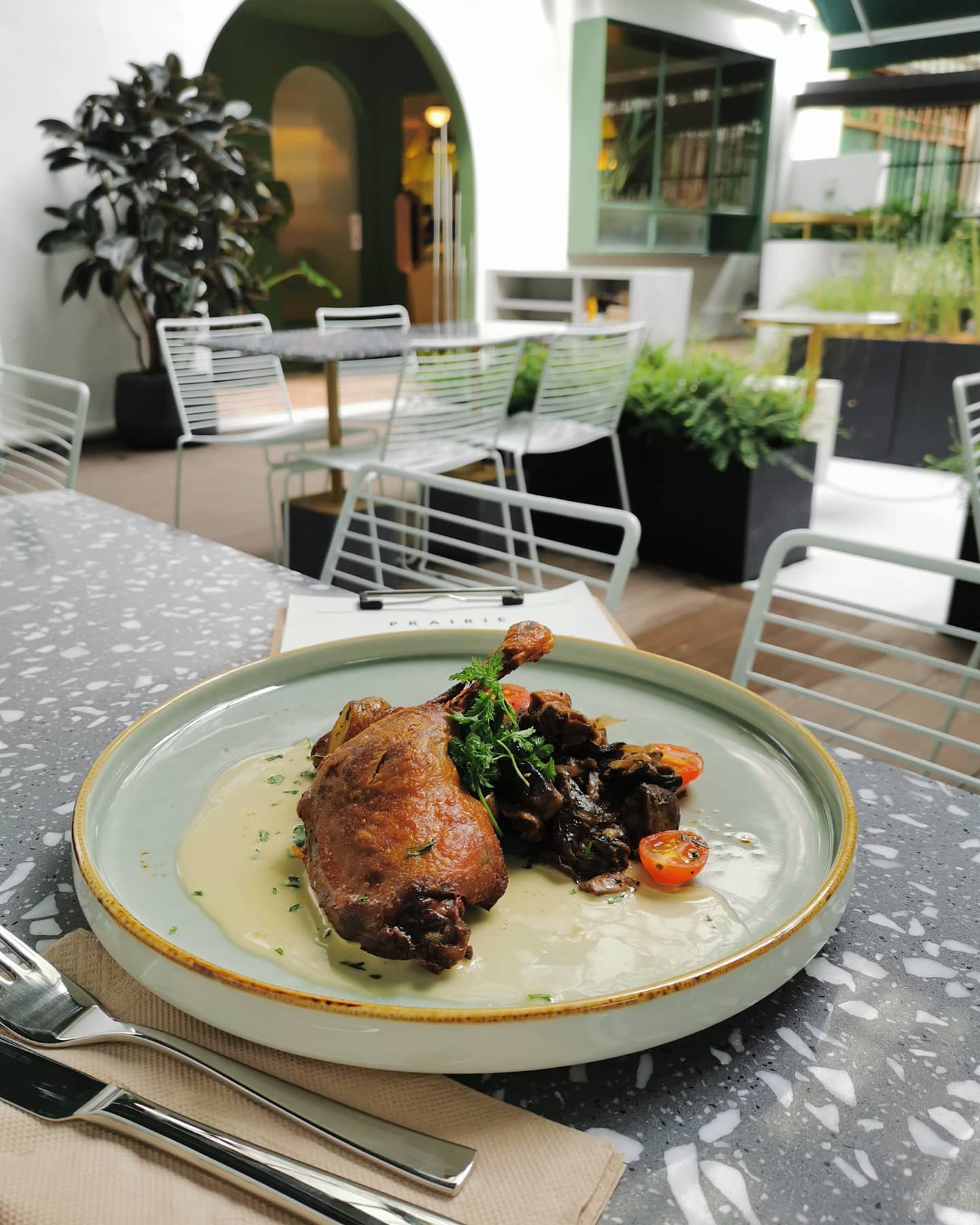 Source: PRAIRIE by Craftsmen
A walking distance from Botanic Gardens MRT, the good folks from Craftsmen Specialty Coffee launched a quaint botanical restaurant that's not only Instagram-worthy but dishes out delicious treats. With an al fresco dining that features a glass ceiling and hanging plants, you would want to take a picture with your date at every possible corner.
Come early for breakfast (from 8.30am – 11am) and try the Smoked Salmon & Avocado Croissant, Rustic Mushroom and more. Or come for lunch or dinner and try the signature Duck Confit – slow-cooked duck leg confit served with sautéed mushrooms and roasted potatoes.
Address: Cluny Court, 501 Bukit Timah Rd, #01-05C, S259760
Opening hours: Daily 8.30am – 10.30pm
2. Hathaway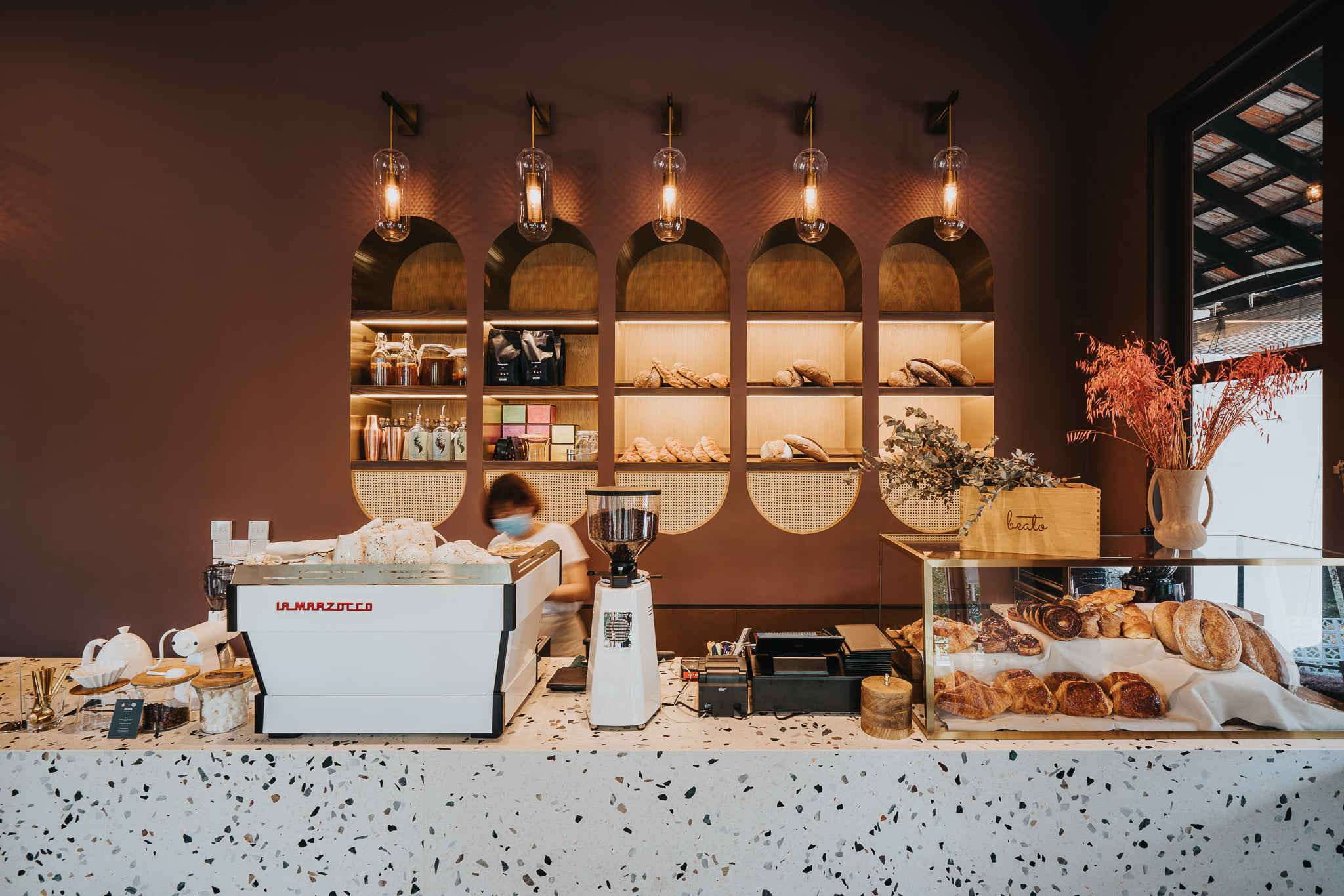 Source: Hathaway
Source: Hathaway
Tastefully decorated interior, luxe wooden elements and impeccable flavours – it's no wonder Hathaway at Dempsey Hill has been the romantic restaurant to dine at. 'Hathaway' which means someone living across a heath (an area of uncultivated land), specialises in fusion flavours – Indian, Malay, Peranakan, French and Middle-Eastern influences. Although the prices here are heftier, the Pengat Pisang French Toast ($28) is a dreamy dessert that beckons you for more - it even comes with edible flowers. A gastronomical dining experience and quality service at Hathaway is sure to leave a lasting impression for you and your date.
Address: 13 Dempsey Road, #01-07, S249674
Opening hours: Mon – Sat 9am – 10pm, closed on Sunday
3. East Coast Commune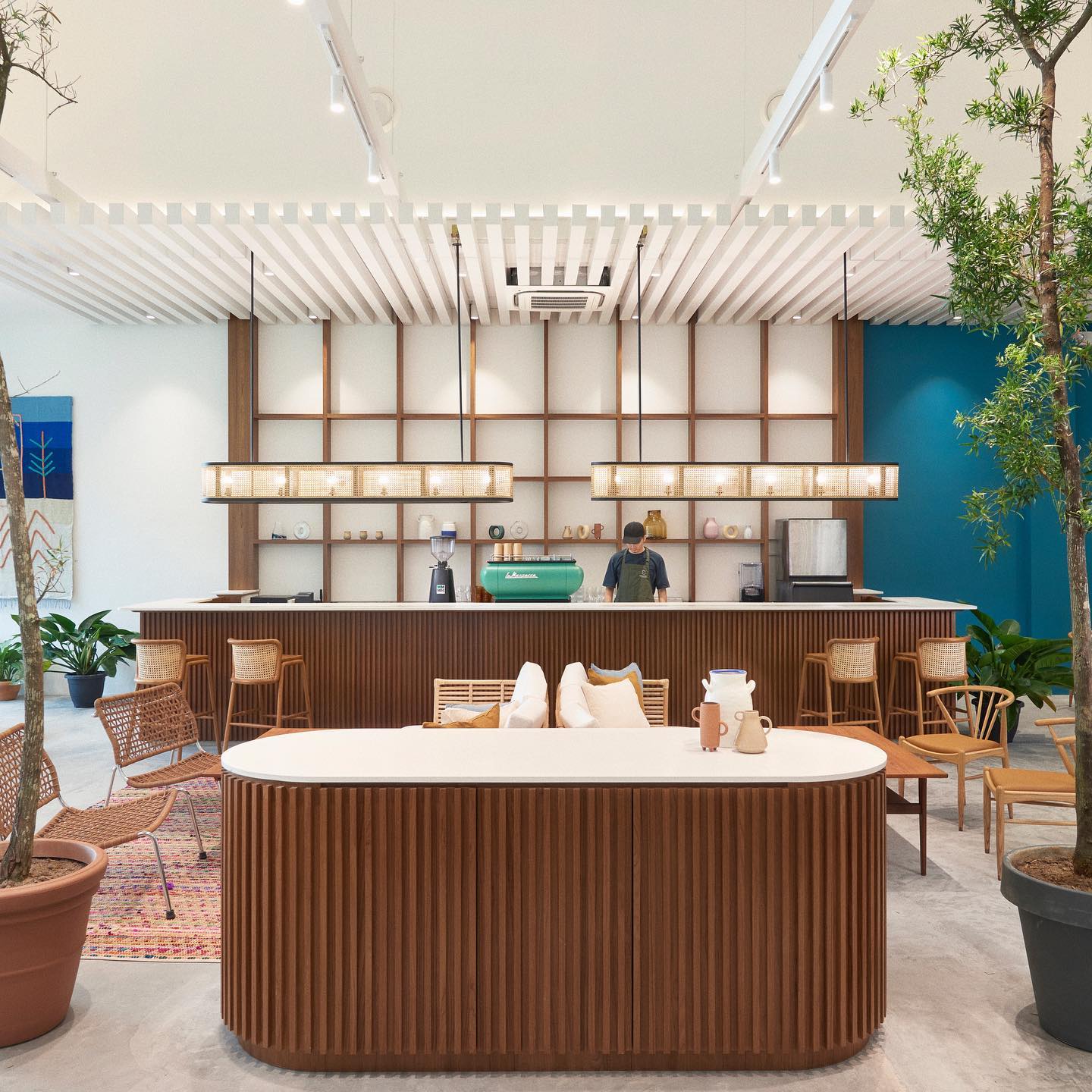 Source: East Coast Commune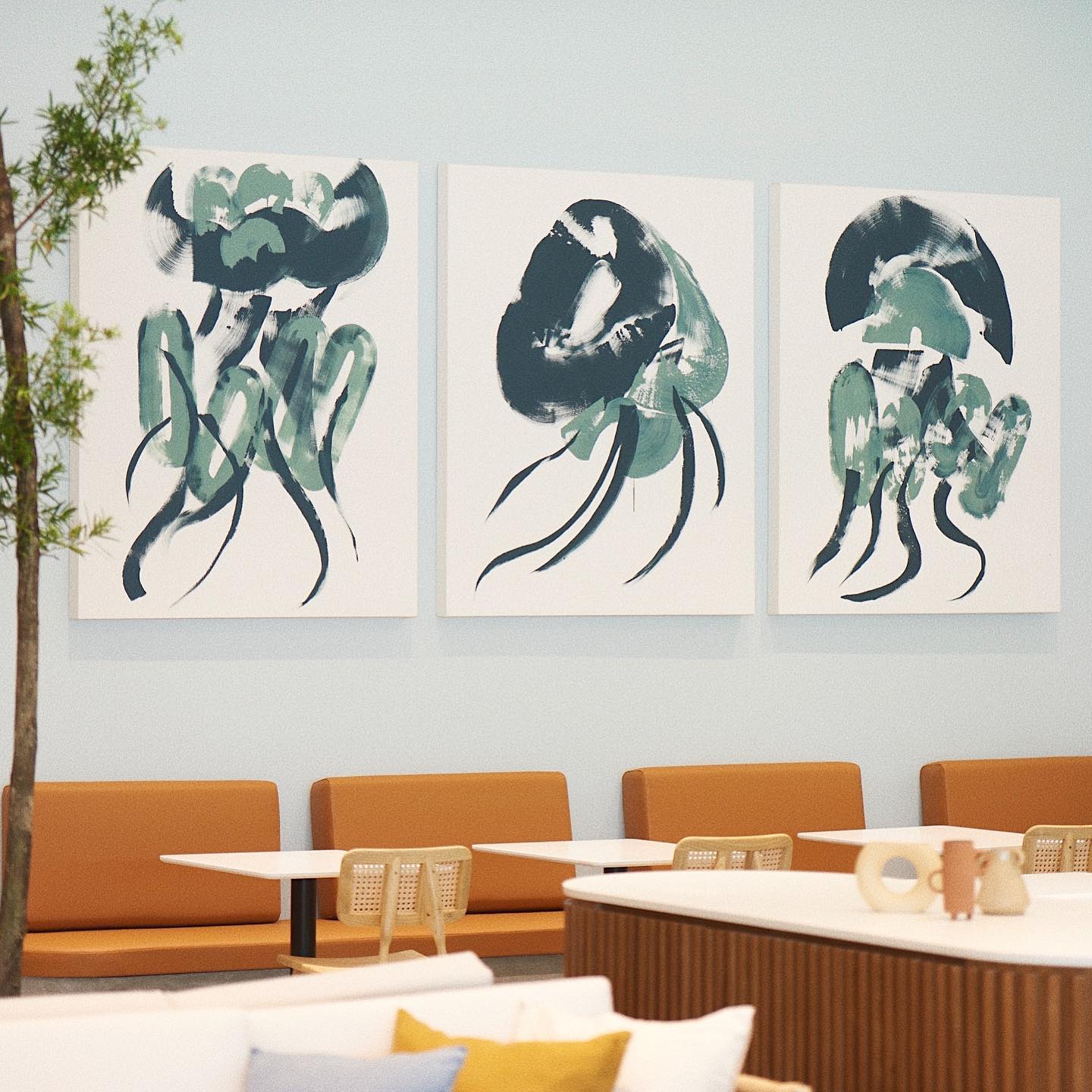 Source: East Coast Commune
Step into this vast café and you'll be greeted by a teal wall which symbolizes the natural landscape at East Coast and a marine-themed artwork by local artist Wu Yanrong. Its spacious interior, wooden and rattan chairs exude a laidback vibe that everyone can enjoy. Their menu features a selection of hearty sandwiches, desserts and pastries. An ideal date location, you can take a romantic walk by the beach and forget your worries.
Address: Marine Cove, 1000 East Coast Parkway #01-03, S449876
Opening hours: Daily 9am – 6pm
4. PS. Café at East Coast Park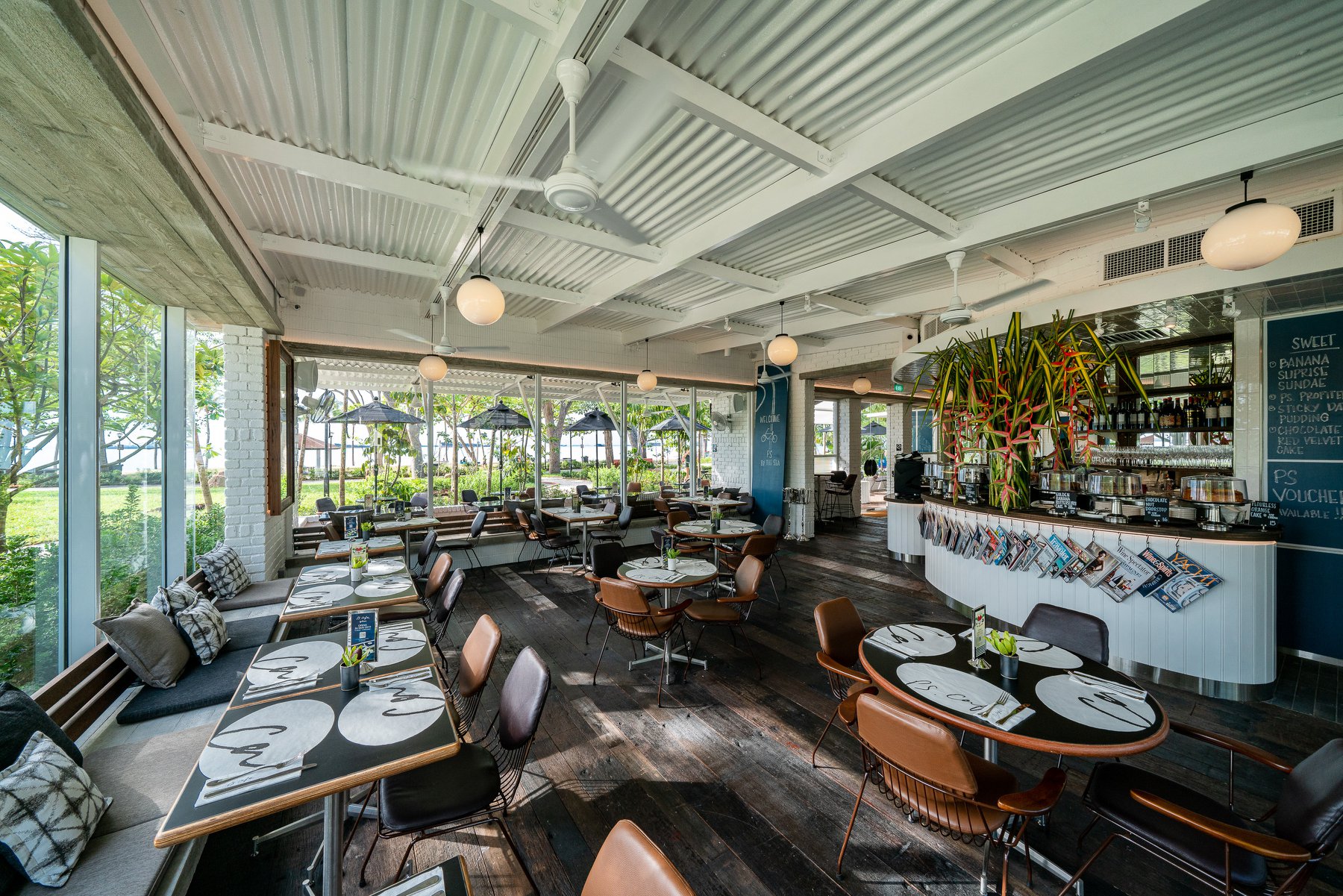 Source: PS. Cafe East Coast Park
Source: PS. Cafe East Coast Park
Known for their big-portioned truffle fries and sinful sticky date pudding, PS. Café at East Coast Park is the brand's first outlet in East Singapore. With an unobstructed seaside view, cosy interior and excellent customer service, reservations are a must – request for the al fresco area for the best spot. Big hearty portions, flavourful dishes and a picturesque seaside view, it checks all the boxes for a romantic date to remember
Address: 110 East Coast Parkway, Cyclist Park #01-05/06/07, S449880
Opening hours: Daily 8am – 9pm
5. KOMA Singapore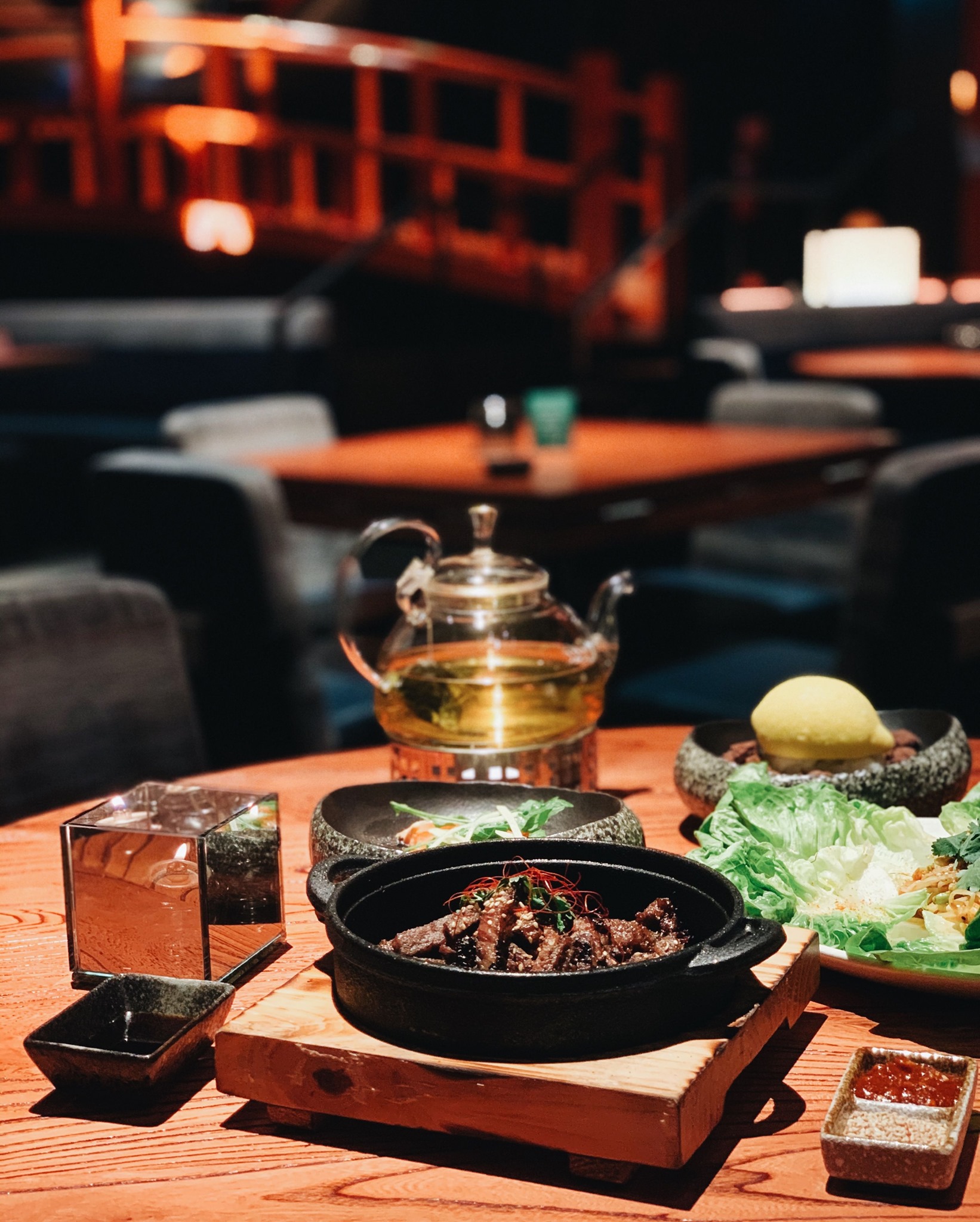 Source: KOMA Singapore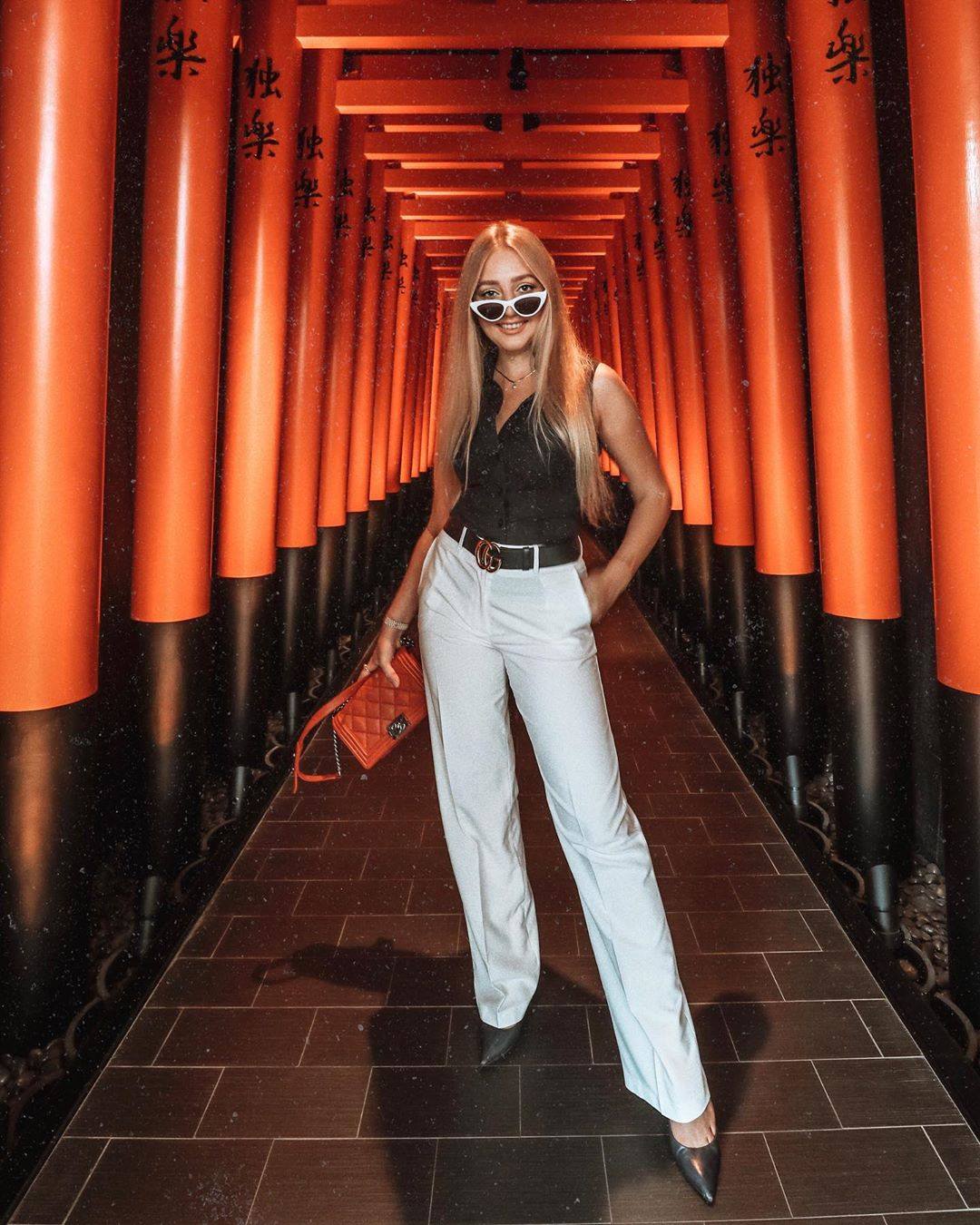 Source: KOMA Singapore
Source: KOMA Singapore
Step into another world at KOMA Singapore and be transported to Kyoto, Japan. Enter the restaurant by walking through a 20m long entrance walkway that resembles the famous Kyoto Fushimi Inari Shrine. With that dramatic entrance, you'll already impress your date with this restaurant you've picked. While the interior is lavishly and tastefully decorated, the food options are decently priced, an inviting Weekday 2-course Lunch Set priced at $39+ or 3-course at $49+.

Address: The Shoppes at Marina Bay Sands, 2 Bayfront Avenue, #B1-67, S018972
Opening hours: Wed to Sun 11.30am – 3pm & 5pm – 12am, Mon & Tues 5pm – 12am

6. Dusk Restaurant & Bar
Source: One Faber Group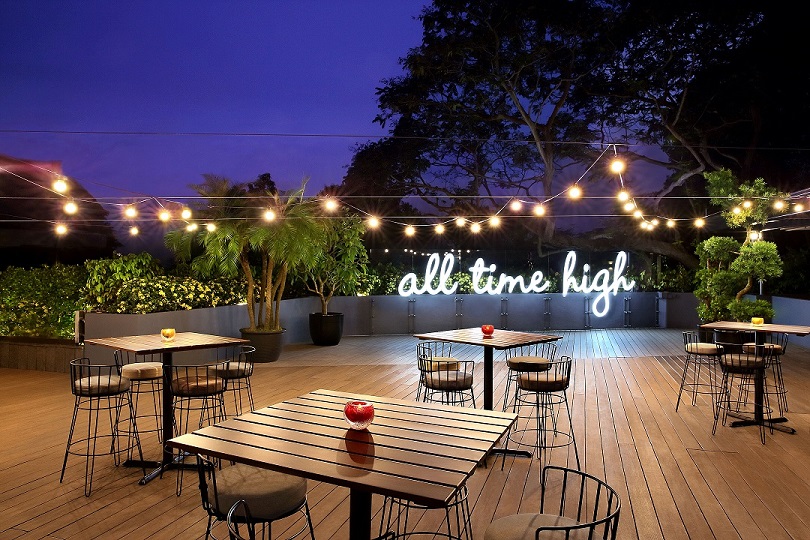 Source: One Faber Group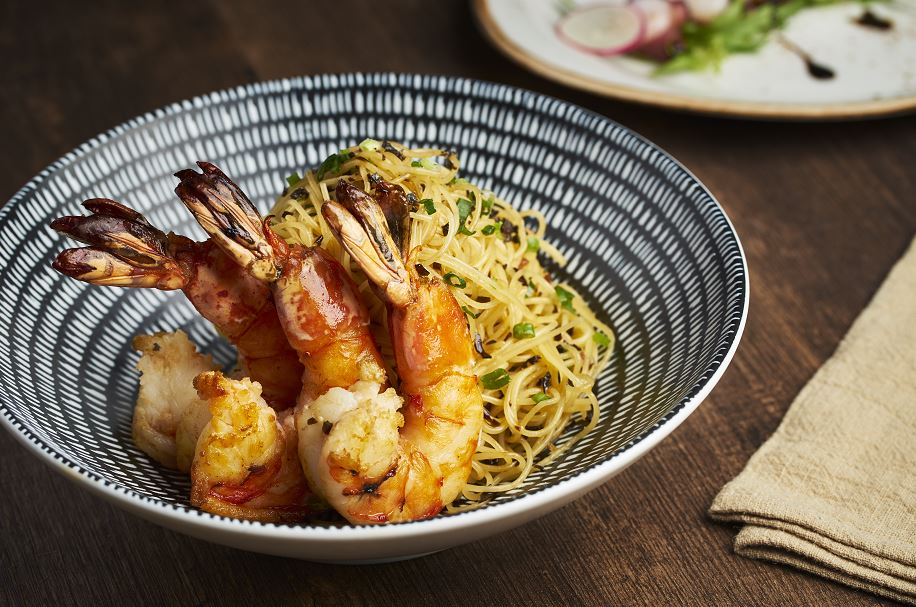 Source: One Faber Group
A panoramic view, exquisite food with an intimate setting – what more can you ask for? At Dusk Restaurant & Bar, you'll be surrounded by lush foliage with the stunning views of Harbourfront and Sentosa Island. Admire the view (we're referring to your hot date too), relish tantalising European tapas along with the restaurant's finest wines. Try their signature Tiger Prawn Capellini ($28) that is tossed with lobster-infused oil or the Cote de Boeuf ($98), a juicy 700 g char-grilled Prime Beef that melts in your mouth like butter.
Address: 109 Mount Faber Road, Faber Peak Singapore, S099254
Opening hours: Sun to Thurs 4pm – 11pm, Fri & Sat 4pm – 2am
Book a Table here.
7. Wildseed Café at The Alkaff Mansion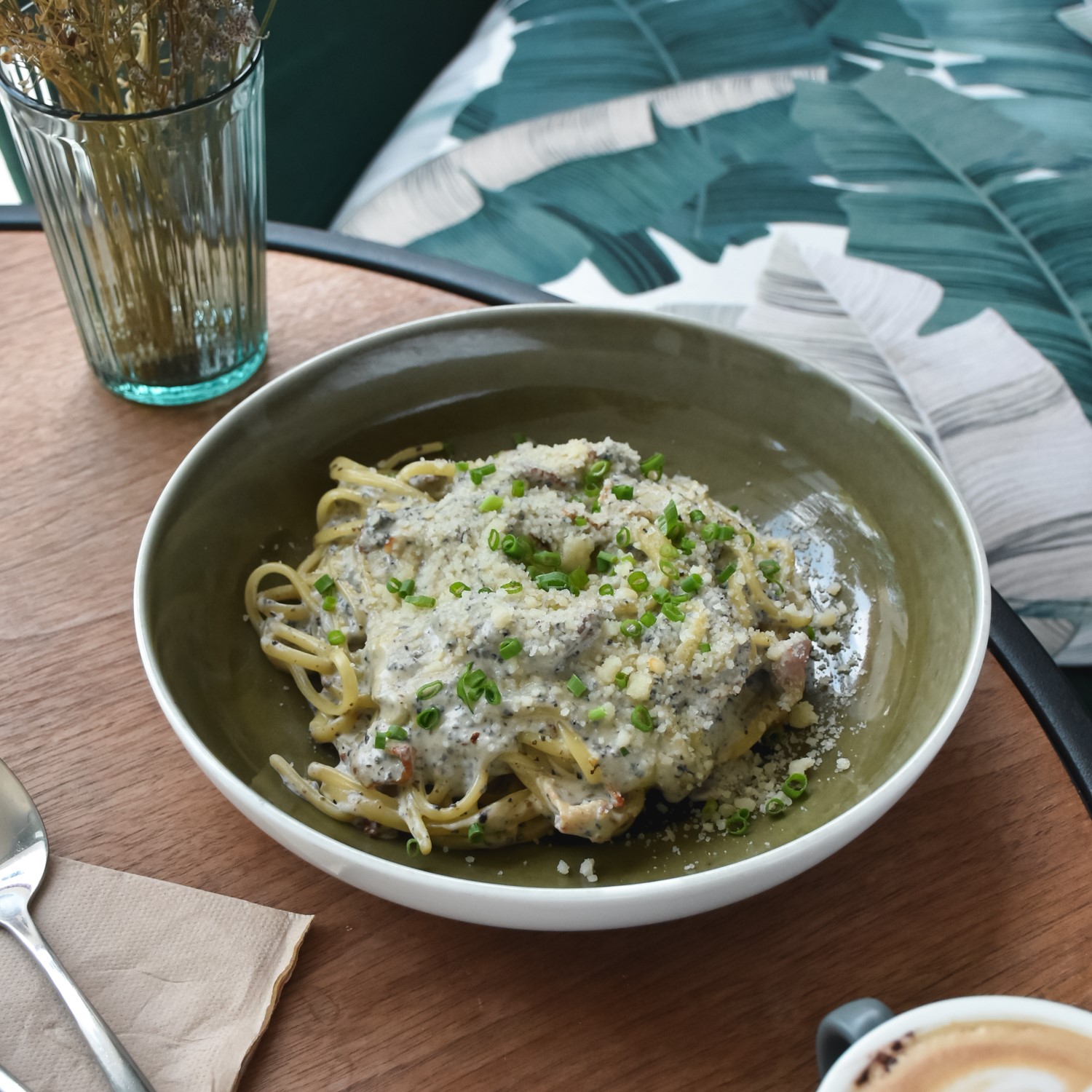 Source: Wildseed Cafe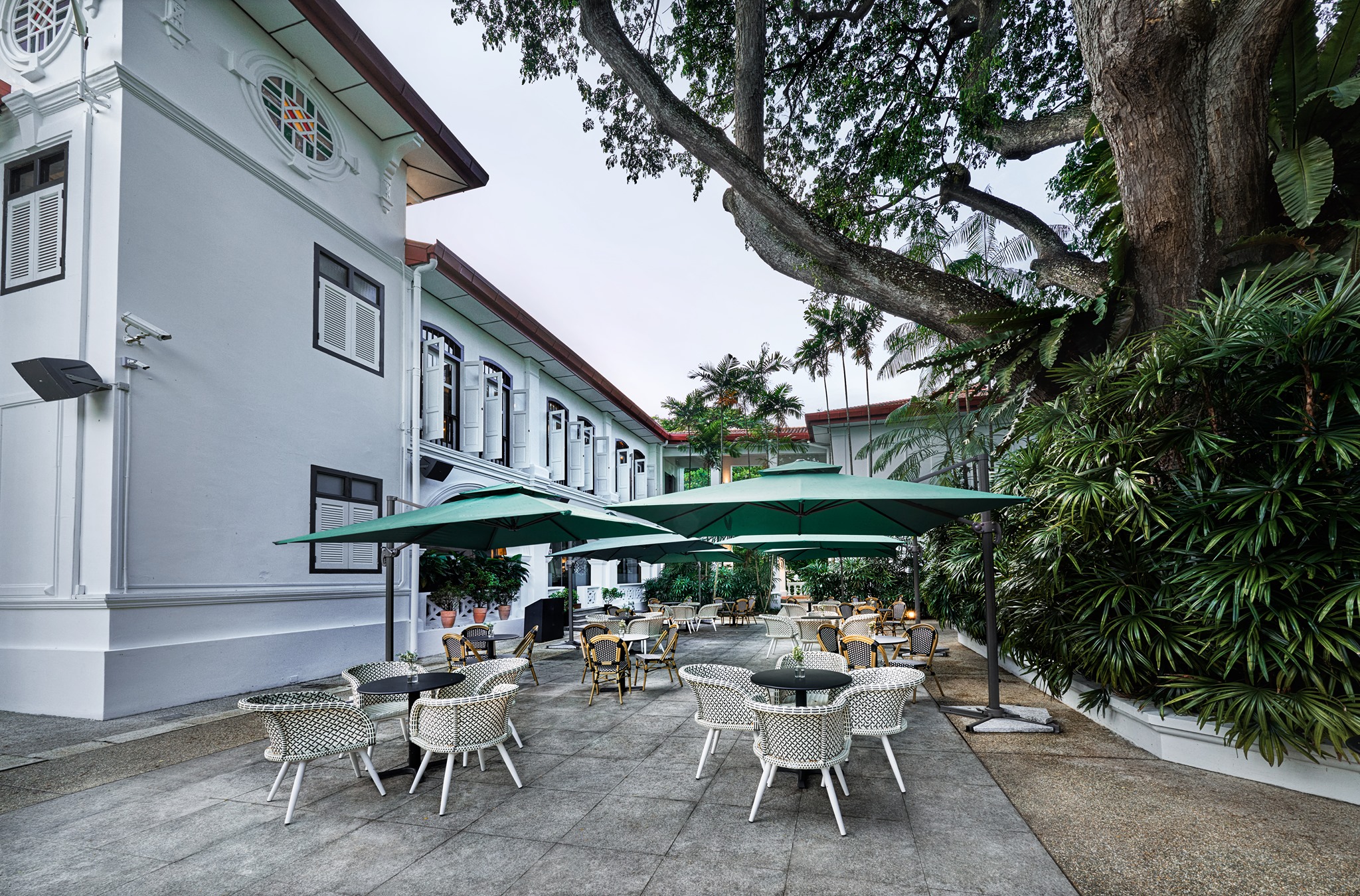 Source: Wildseed Cafe
Housed in a colonial-styled bungalow built in 1918, it was once used as a venue for high society parties. Now, The Alkaff Mansion is home to three eateries – UNA, TXA and Wildseed Café. Impress your date at this café with its sprawling greenery that screams Instagram-worthy at every corner. For something light, try their Afternoon Tea Set ($45 for 2 pax) from 2pm – 3.45pm. Indulge in sweets such as madeleines, macarons to savouries such as mini truffle brie tarts and croquet monsieur.

Address: Level 1, 10 Telok Blangah Green, S109178
Opening hours: Daily from 8am – 4pm

8. SKAI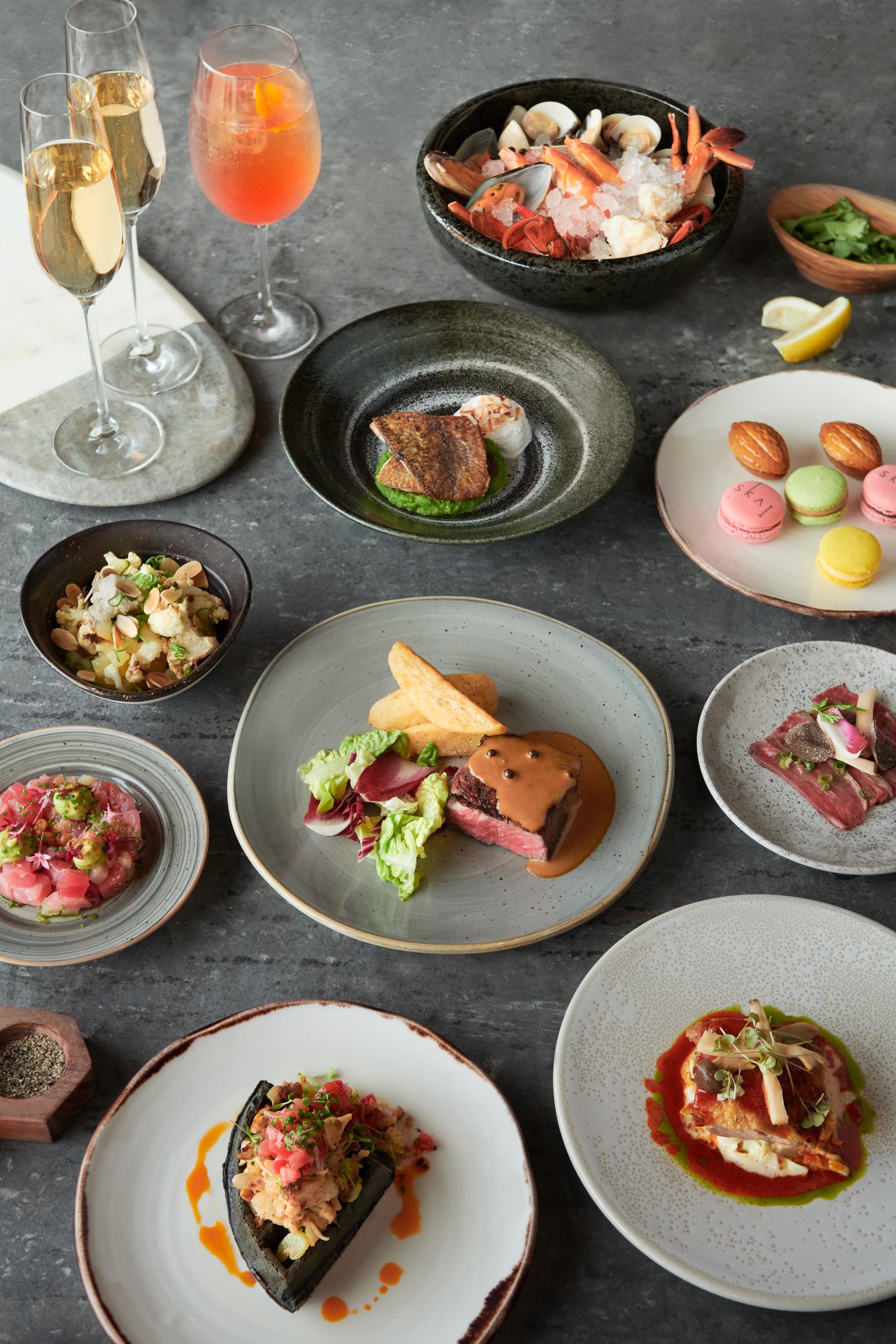 Source: SKAI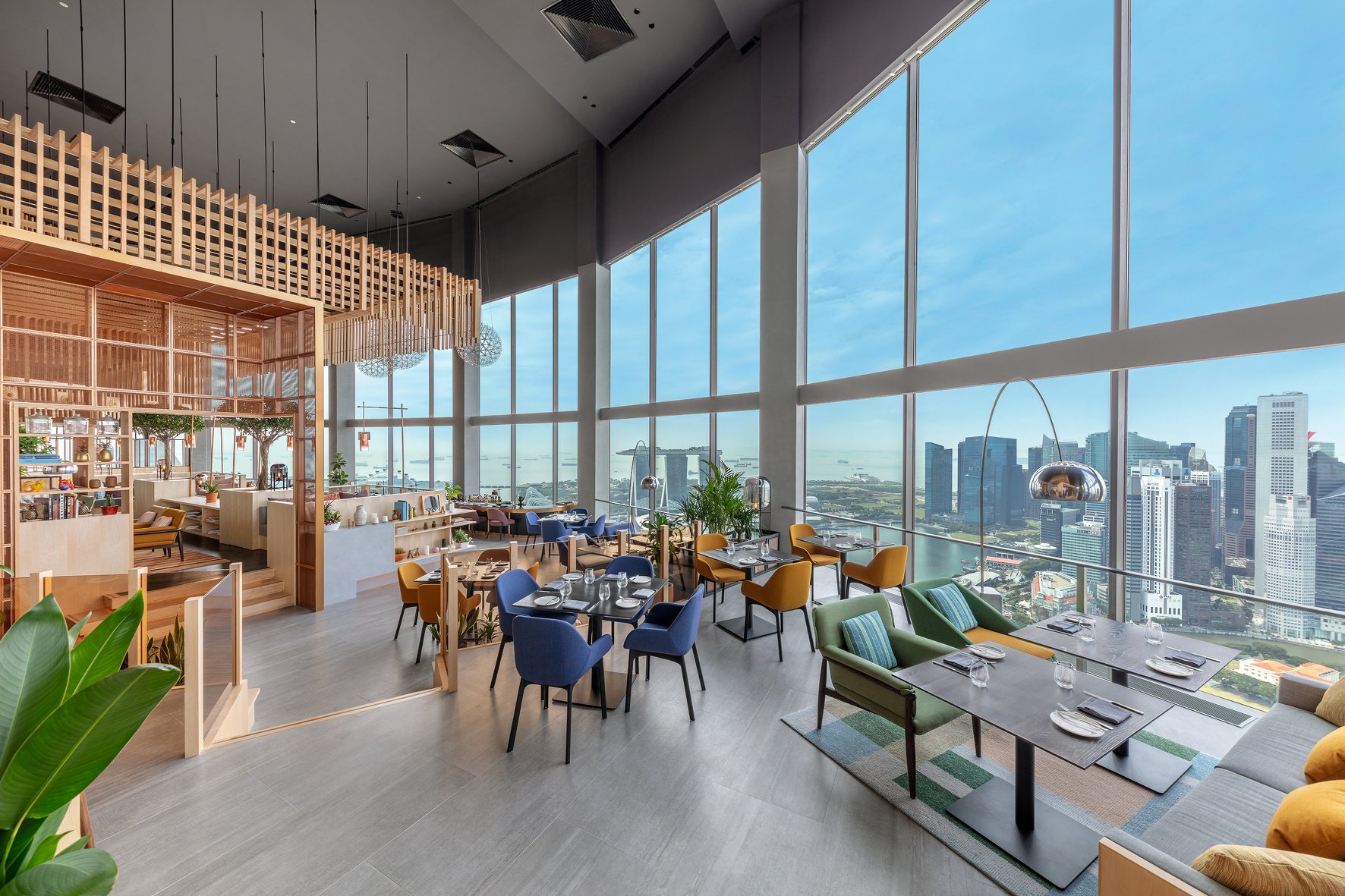 Source: SKAI
Take your date to new heights at SKAI and witness an impeccable view of Singapore's Civic District. They serve exquisite contemporary Japanese-inspired grill, led by world-renowned Paul Hallett, an Executive Chef from Wales, who has a passion for butchery and Japanese cuisine. Offering a range of bespoke beverages, impress your partner with the Sakura Martini, Ichigo Crush or Bloody Fuji. Whether you're here for Saturday brunch, set lunch or high tea, SKAI is the restaurant to take your dating game to the next level.

Address: Level 70, Hotel Swissotel The Stamford, S178882
Opening hours:

9. 665 Degrees Fahrenheit
Source: 665Degrees Fahrenheit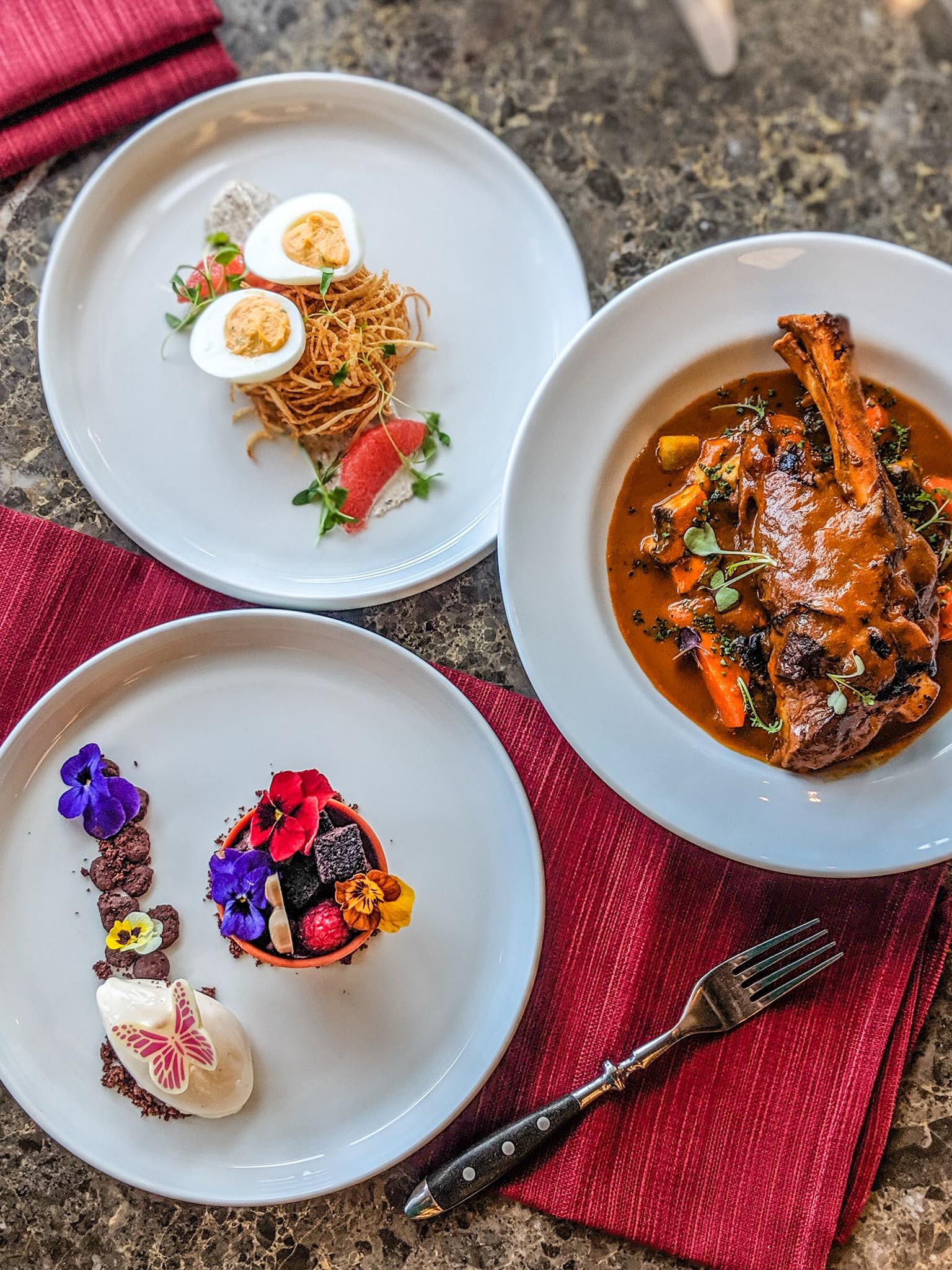 Source: 665 Degrees Fahrenheit
One of the best Halal steakhouses in Singapore, 665 Degrees Fahrenheit grills mouthwatering juicy steaks you must try. Grab your seats at this open-concept kitchen restaurant, and try their reasonably priced set lunch of two-courses at ($38) or three-courses ($48). Start with their appetisers and take your pick from Butter Lettuce Salad to Hokkaido Scallops. For Mains, be impressed by the Kuhlbarra Barramundi, Wagyu Burger or Wagyu Flank Australian Steak that cuts through like butter. Did we mention the panoramic view while you dine? Oh, yesss.

Address: Andaz Singapore, Level 38, 5 Fraser Street, S189354
Opening hours: Weekdays 12pm – 2.30pm & 6pm – 10.30pm, Weekends 6pm – 10.30pm

10. Birds of a Feather
Source: Birds of a Feather
Think contemporary Sichuan cuisine in a lush garden setting, Birds of a Feather is tucked away at Amoy Street and they are best known for their mala dishes. Come during the evening where natural sunlight permeates through the restaurant boasting its beautiful interior in all its glory. If you and your date love fiery spicy flavours, bond over their small plate options such as Fortune Skewer in Sichuan Pepper Broth ($20) or Find the Chilli in the Chicken ($16). We recommend working your way up the heat because sweating profusely in front of your date probably isn't a good idea.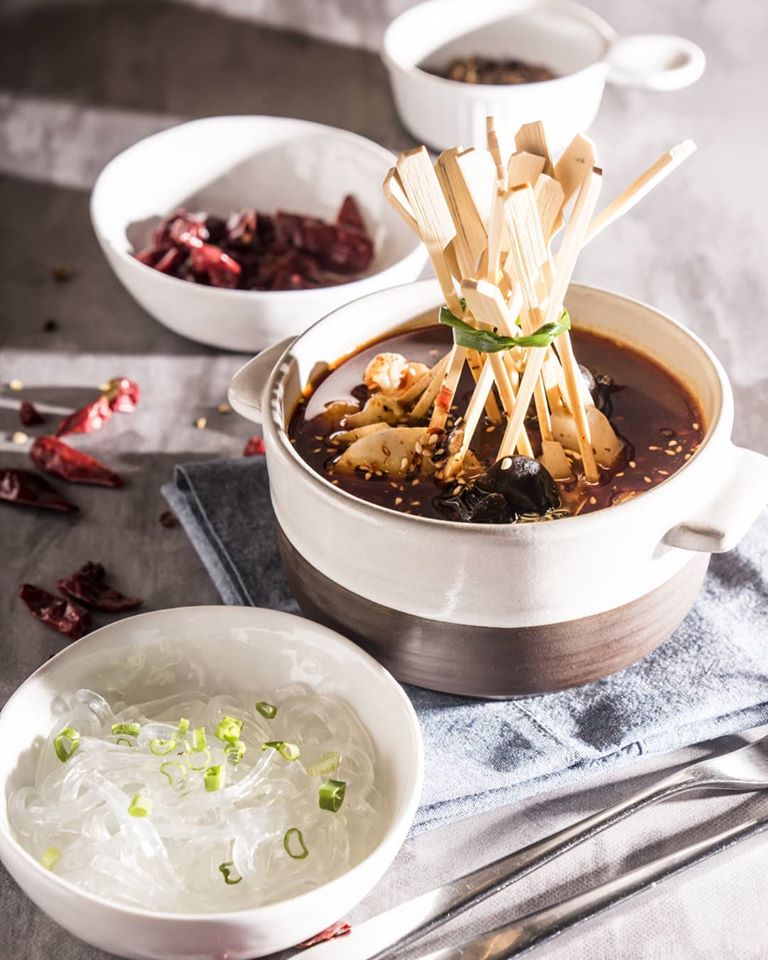 Source: Birds of a Feather
Address: 115 Amoy St, #01-01, S069935
Opening hours: Mon to Thurs 10.45am – 3pm & 5pm – 11pm, Fri & Sat 10.30am – 12am, Sun 10.30am – 10pm

11. The White Rabbit
Source: The White Rabbit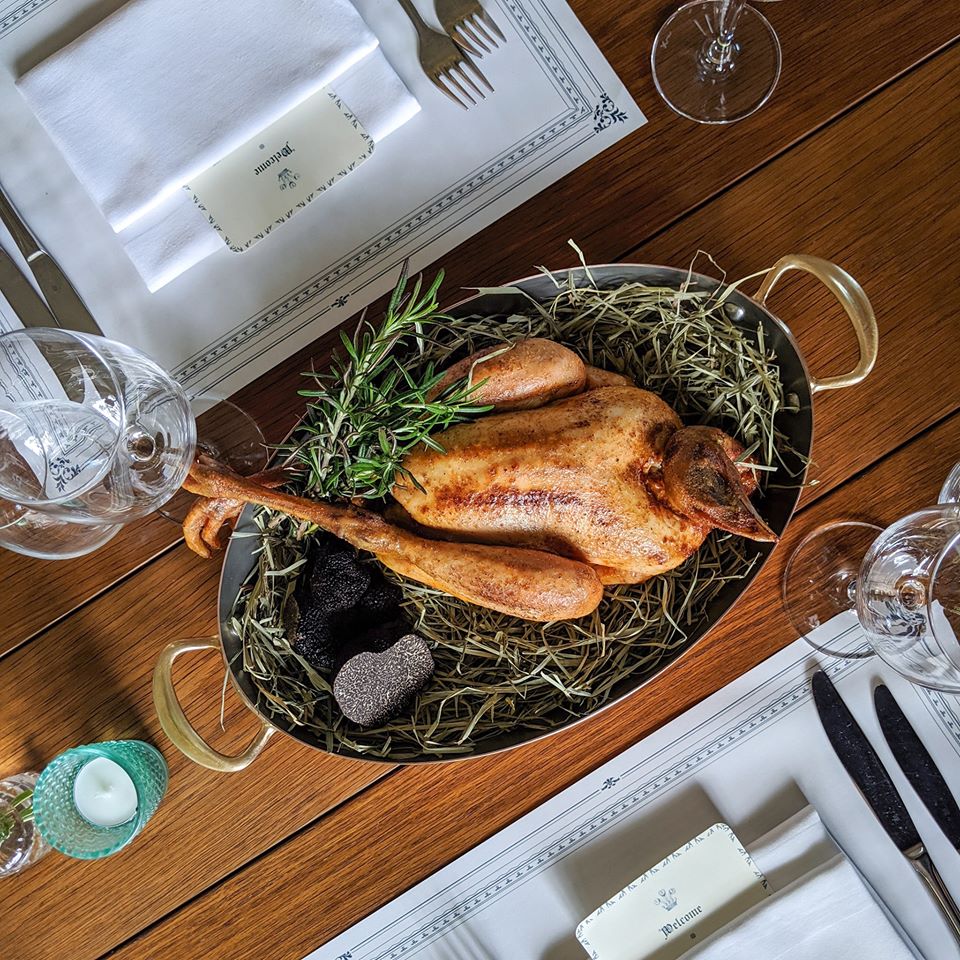 Source: The White Rabbit
A dreamy 1930s chapel now turned into one of the most romantic restaurants in Singapore, The White Rabbit is nestled away from the hustle and bustle of the city in Dempsey Hill. Fall into the rabbit hole and find yourself indulging in exquisite Modern European cuisines, such as Wagyu Carpaccio ($26), Roasted Black Truffle Chicken ($78) and Iberico Pork Collar ($42). Impress your date by pairing your meal with their award-winning wine that'll sweep her off her feet.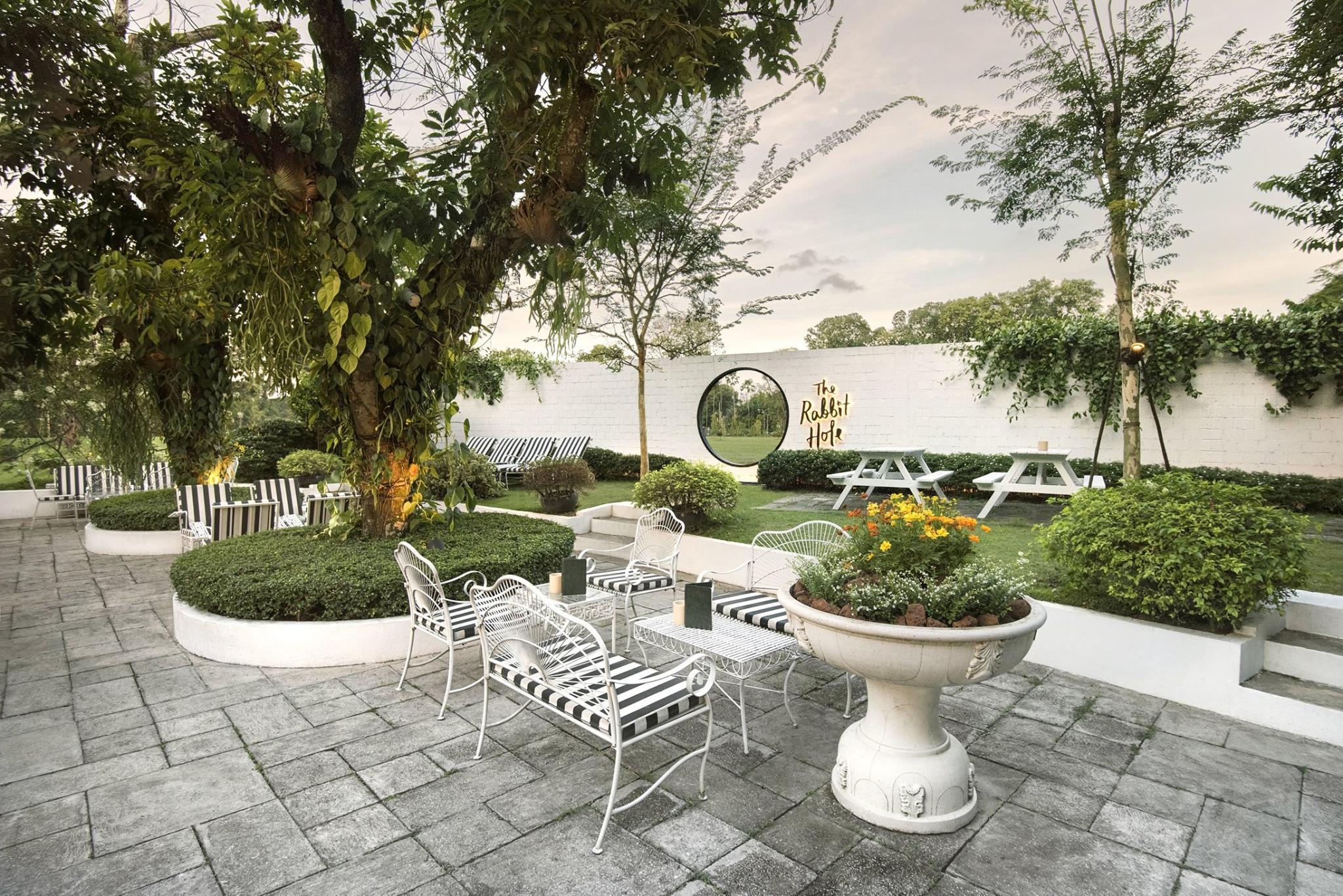 Source: The White Rabbit
Chat the night away at their outdoor bar, The Rabbit Hole and order a gin and tonic to keep the atmosphere light and simple.

Address: 39C Harding Road, S249541
Opening hours: Daily 11am – 2.30pm & 6.15pm – 10pm

12. POLLEN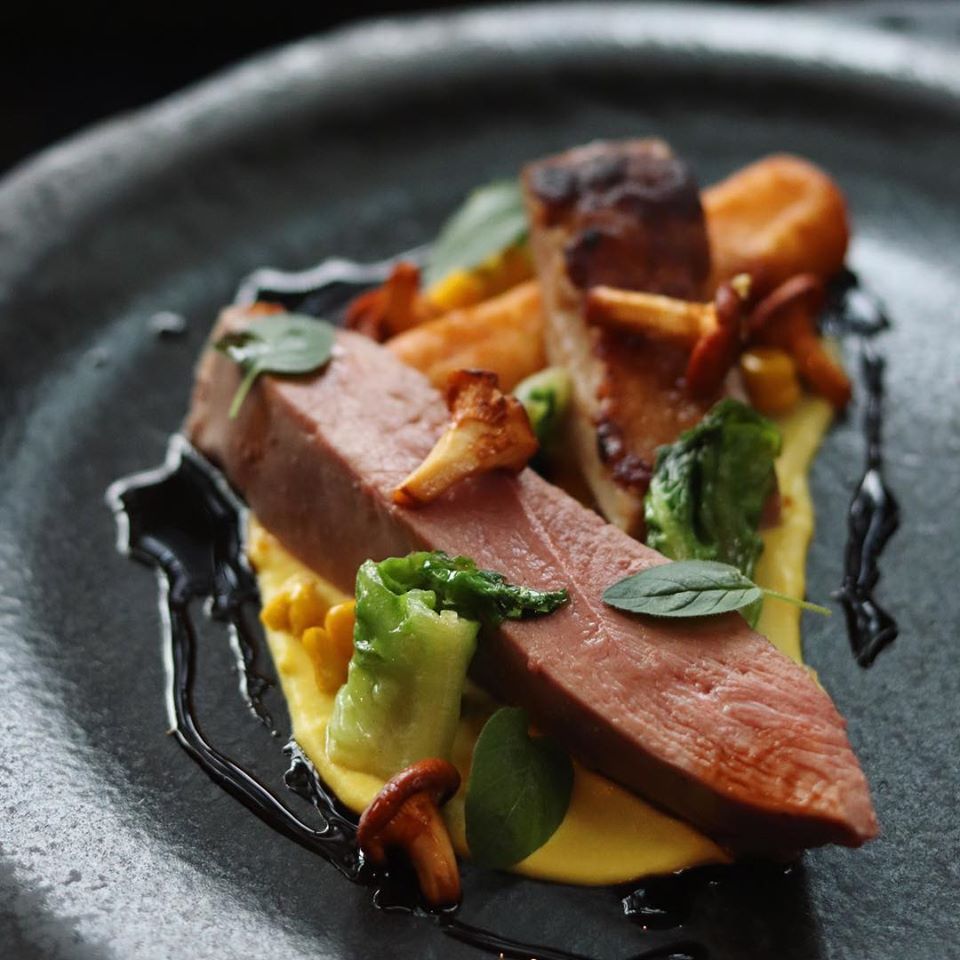 Source: POLLEN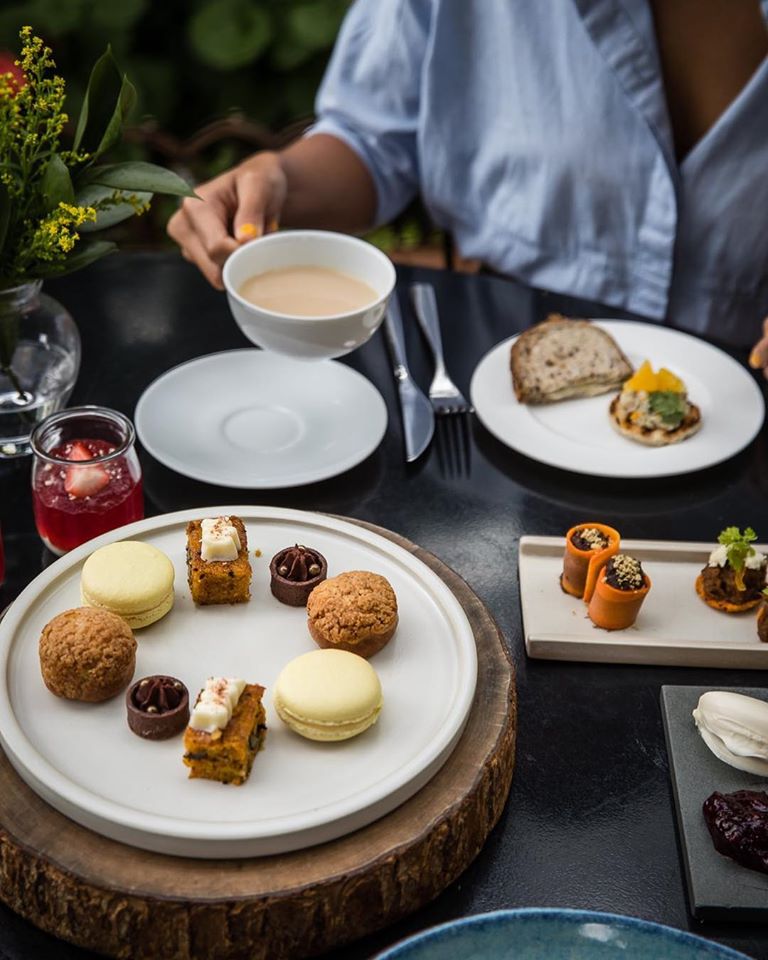 Source: POLLEN
Impress your date by dining at POLLEN, where you'll feel as though you've stepped into the Garden of Eden. Located at the iconic Gardens by the Bay, the restaurant will take you on an epicurean journey from start to end, as you get picked up by their personalised buggy service from the Gardens by the Bay's arrival plaza to the restaurant. Here, you'll dine amongst the fresh flowers and indulge on curated vegetarian, seafood and meat dishes.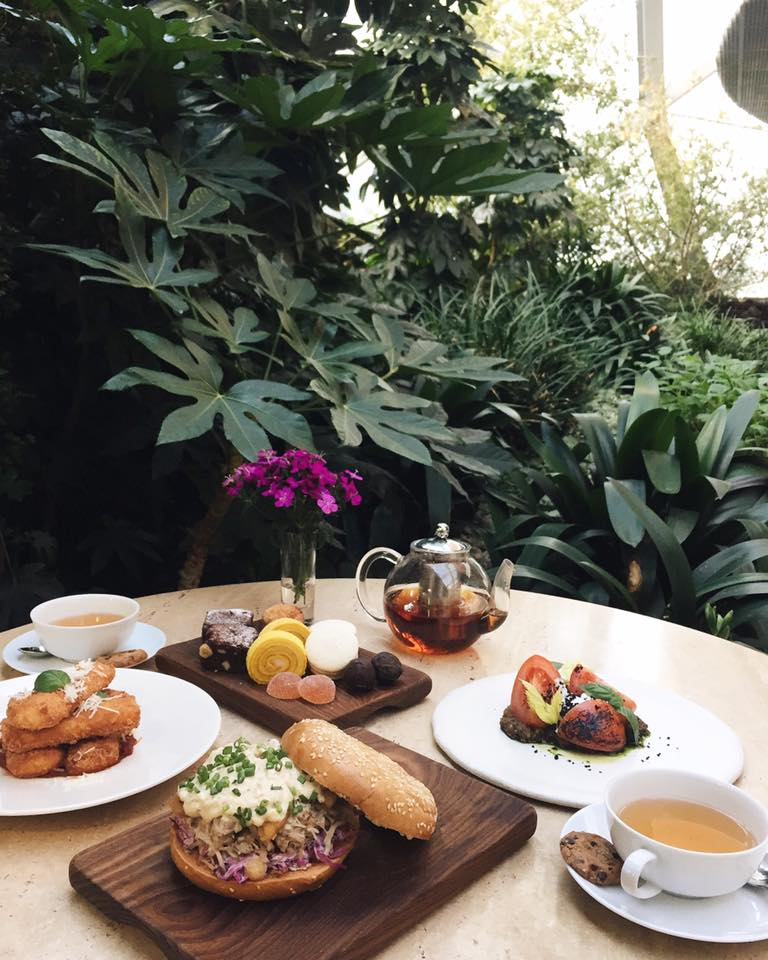 If you prefer something light, they also offer high tea ($45 per pax) at the Fennel Café on Level 2. Quench your thirst on bubbles, wines and a range of artisanal tea, which complements their sweet and savoury snacks.

Address: 18 Marina Gardens Drive, Flower Dome, Gardens by the Bay, #01-09, S018953
Opening hours: Daily 12pm – 3pm & 6pm – 10.30pm

13. Corner House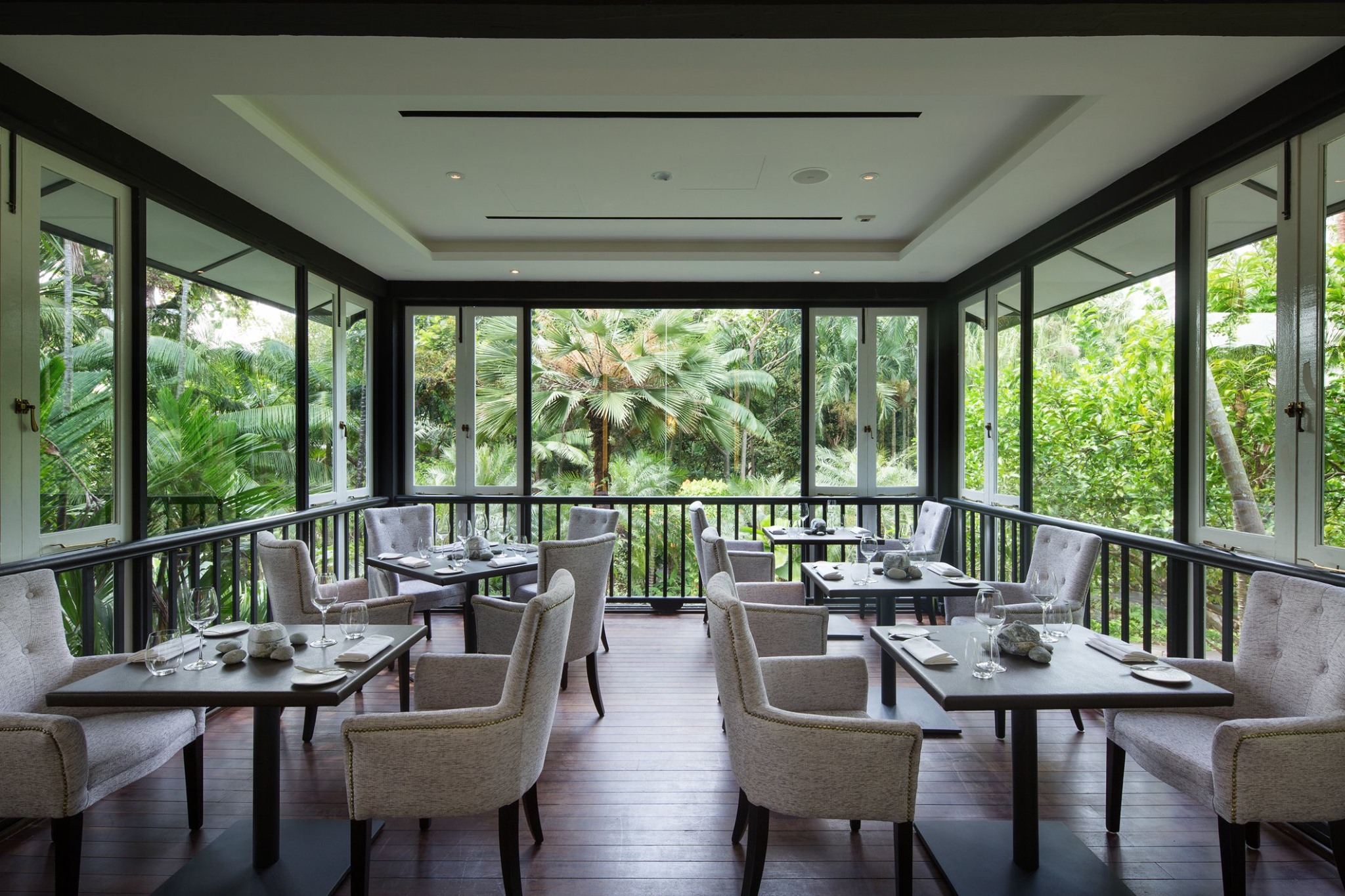 Source: Corner House
Source: Corner House
Source: Corner House
Set in a charming two-storey heritage building built in 1910, Corner House is the restaurant to dine at for couples. Situated at Singapore Botanic Gardens, home-grown Chef Jason Tan's impeccable attention to detail is astounding and as the result, the restaurant was listed in Asia's 50 Best Restaurants in 2016 and ranked 42nd in 2020. Besides its award-winning food, their front-of-the-house folks also provide excellent customer service so you'll be well taken care of throughout your experience here. With its gastronomical food, idyllic location and notable service - this restaurant should be on your list for the upcoming anniversary.

Address: 1 Cluny Rd, Singapore Botanic Gardens (Nassim Gate Entrance), S259569
Opening hours: Daily 12pm – 3pm and 6.30pm – 11pm, closed on Mon

14. PS.Café at Harding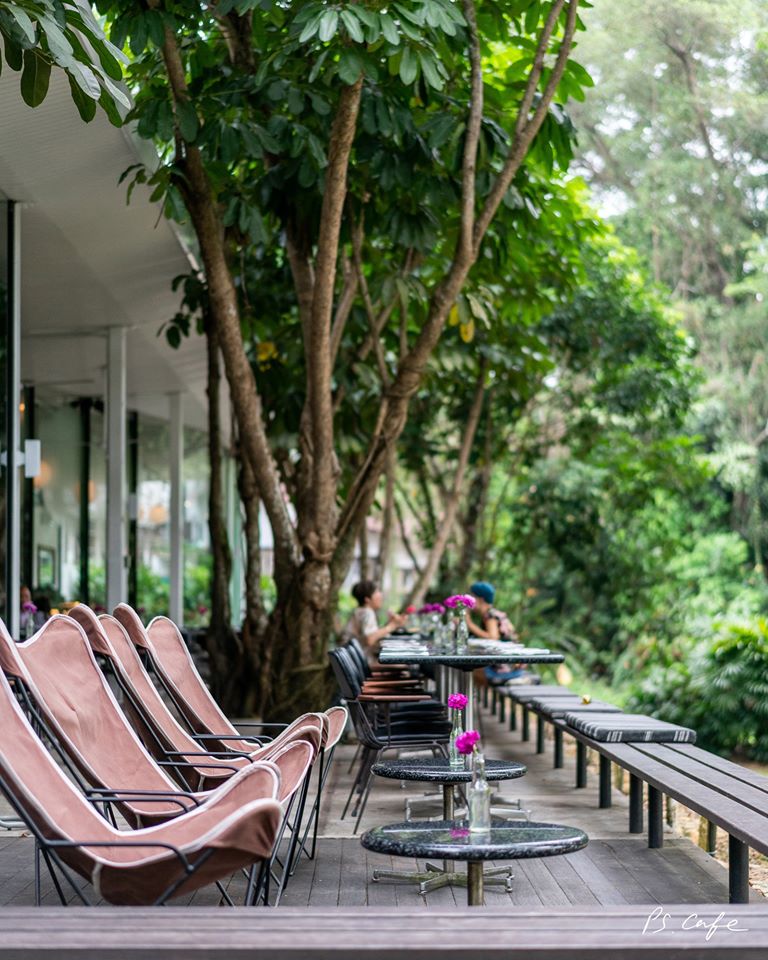 Source: PS.Cafe Singapore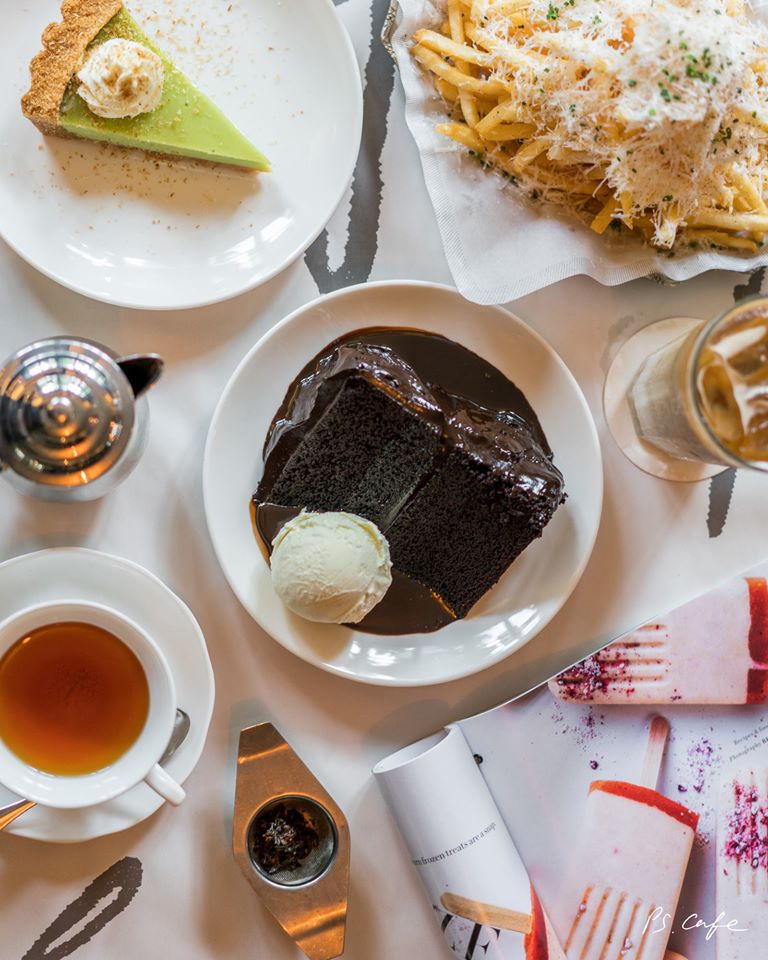 Source: PS.Cafe Singapore
While they opened their doors in 2005, it is still one of our favourite go-to restaurants that sparks romance during each visit. It is an urban oasis that's located just a few minutes away from Orchard Road. With indoor and alfresco dining available, we recommend the latter as you'll be able to truly soak in the lush greenery and verdant foliage in proximity. You can't go wrong with the signature Truffle Shoestring Fries ($16) that is perfect for sharing. Leave some room for their yummy cakes and pastries too! Our tip is to avoid lunch and dinner time as they can get quite busy.

Address: 28B Harding Road, S249549
Opening hours: Daily 8am – 10pm

15. The Summerhouse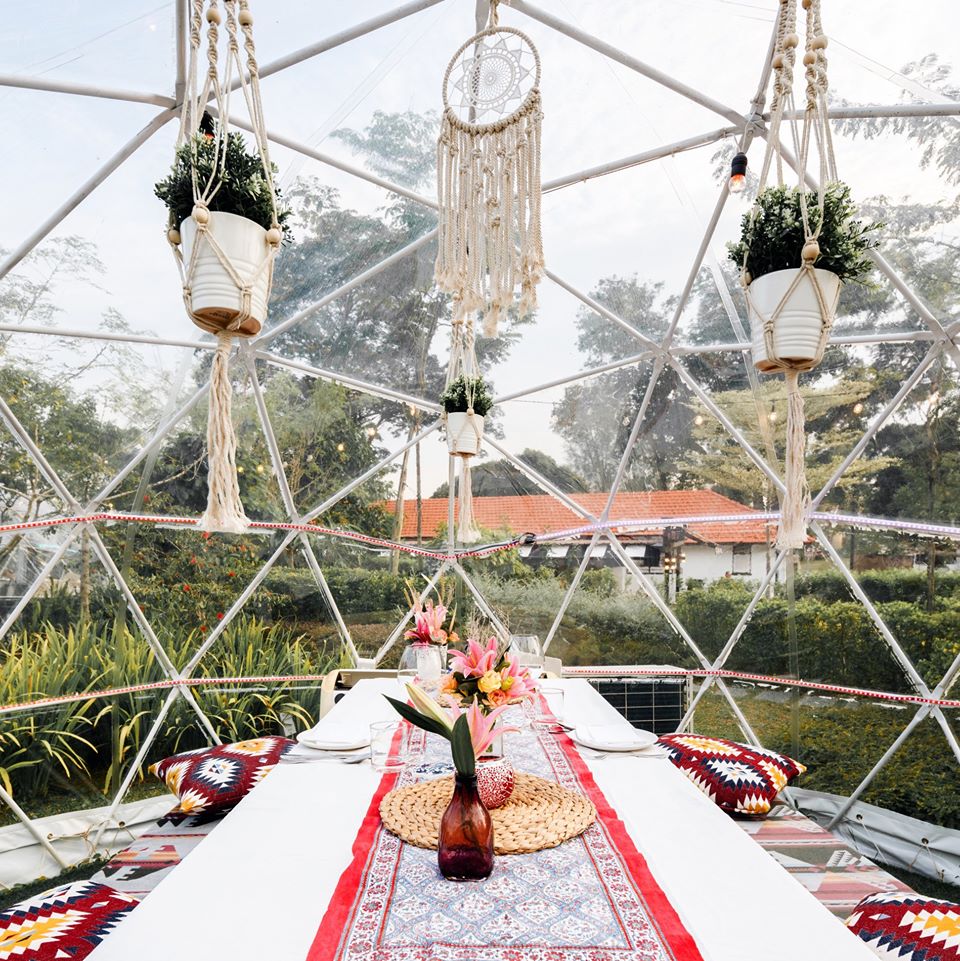 Source: The Summerhouse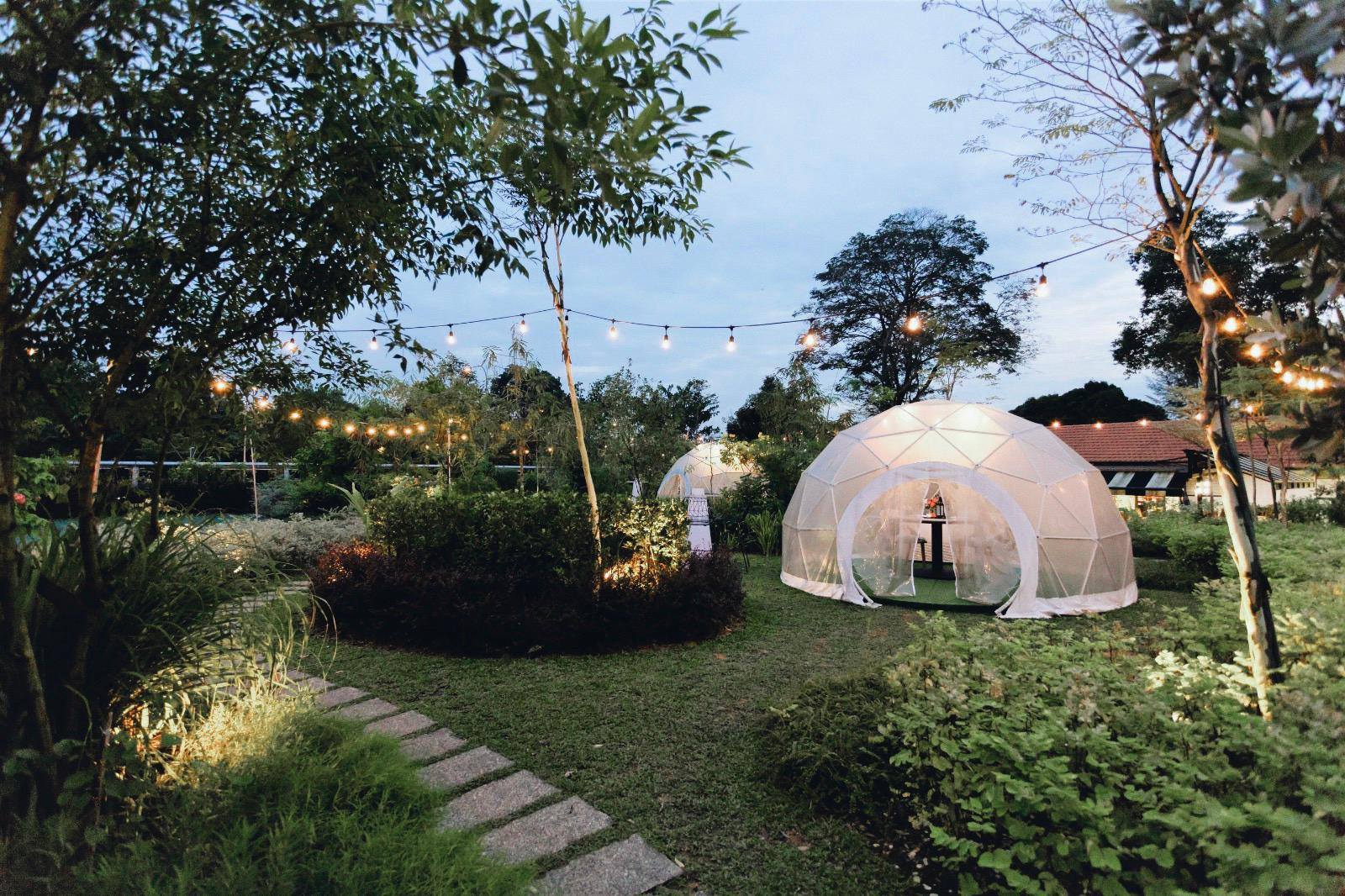 Source: The Summerhouse
Source: The Summerhouse
Wrapping up the list with only the best - experience romantic dining in a charming garden dome at The Summerhouse, with different themes of Scandinavian, Lounge and Bohemian. All the domes are fully air-conditioned so you don't have to worry about the sweltering heat. It was awarded the 'Top 10 Best New Food Experiences for Travelers in 2019' by Lonely Planet. The dome can fit up to 8 paxs and is available for booking at $380++ per couple with an additional guest at $120++.

Address: 3 Park Lane, Seletar Aerospace Park, S798387
Opening hours: Brunch on Sat, Sun & PH 11.30am – 3pm, Dinner from Wed to Sun, Eve of & PH from 6pm – 10pm

For successful cashback tracking, sign in to meREWARDS and click 'Buy Now' in brands' pages. For more information on cashback, read here.