Are you longing to travel? Unfortunately, boarding a plane to our dream destinations won't come anytime soon. How about taking time to rediscover Singapore and explore hidden gems which you didn't know existed? Whether it's during the school holidays or during the weekend, this listicle is devoid of all things touristy. But instead, we'll dish out our city's best-kept secrets! Escape from the hustle and bustle of the city, and check out these secret spots which may be found right in your backyard.

1. Bollywood Veggies
Source: Bollywood Veggies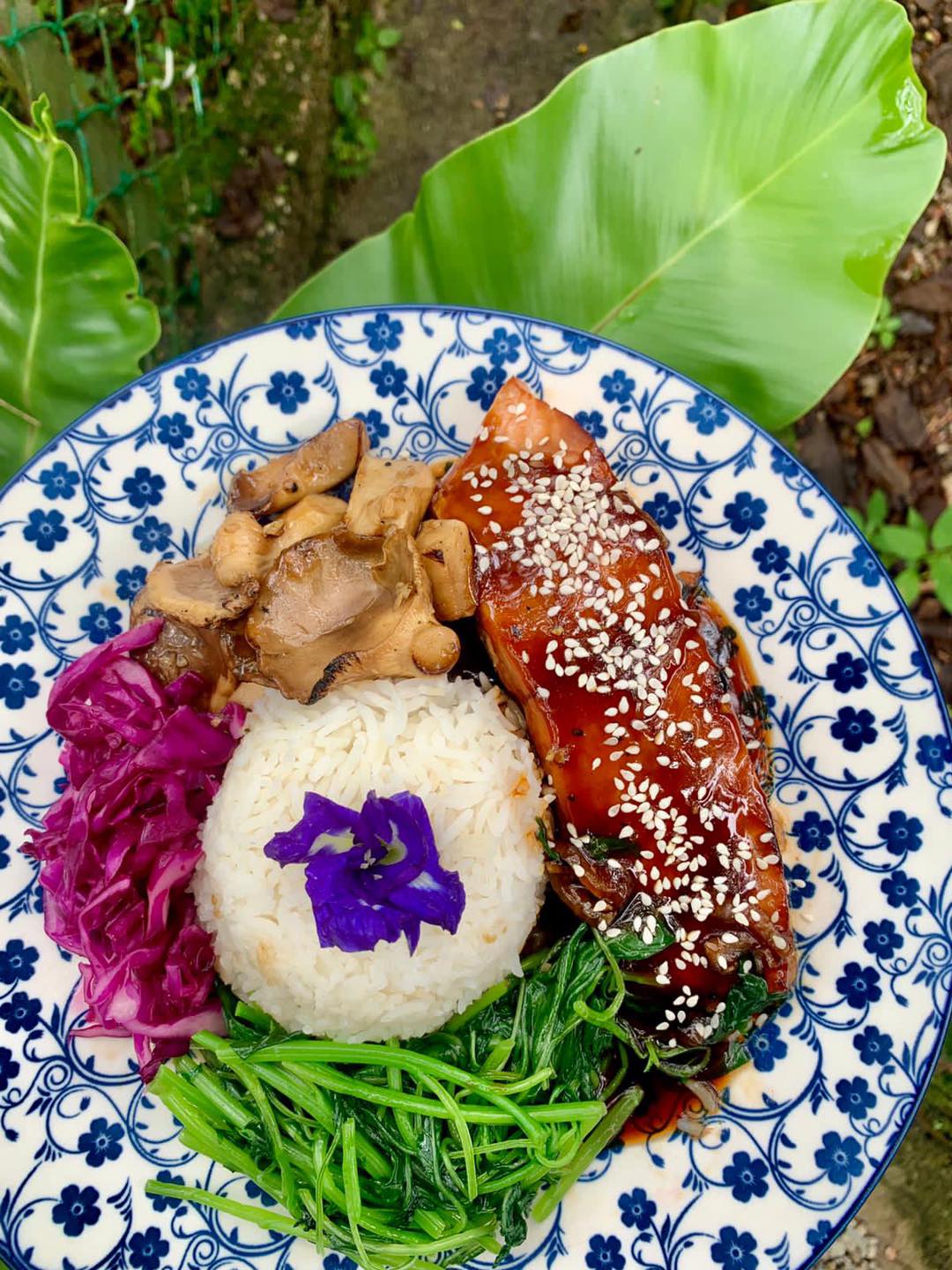 Souce: Bollywood Veggies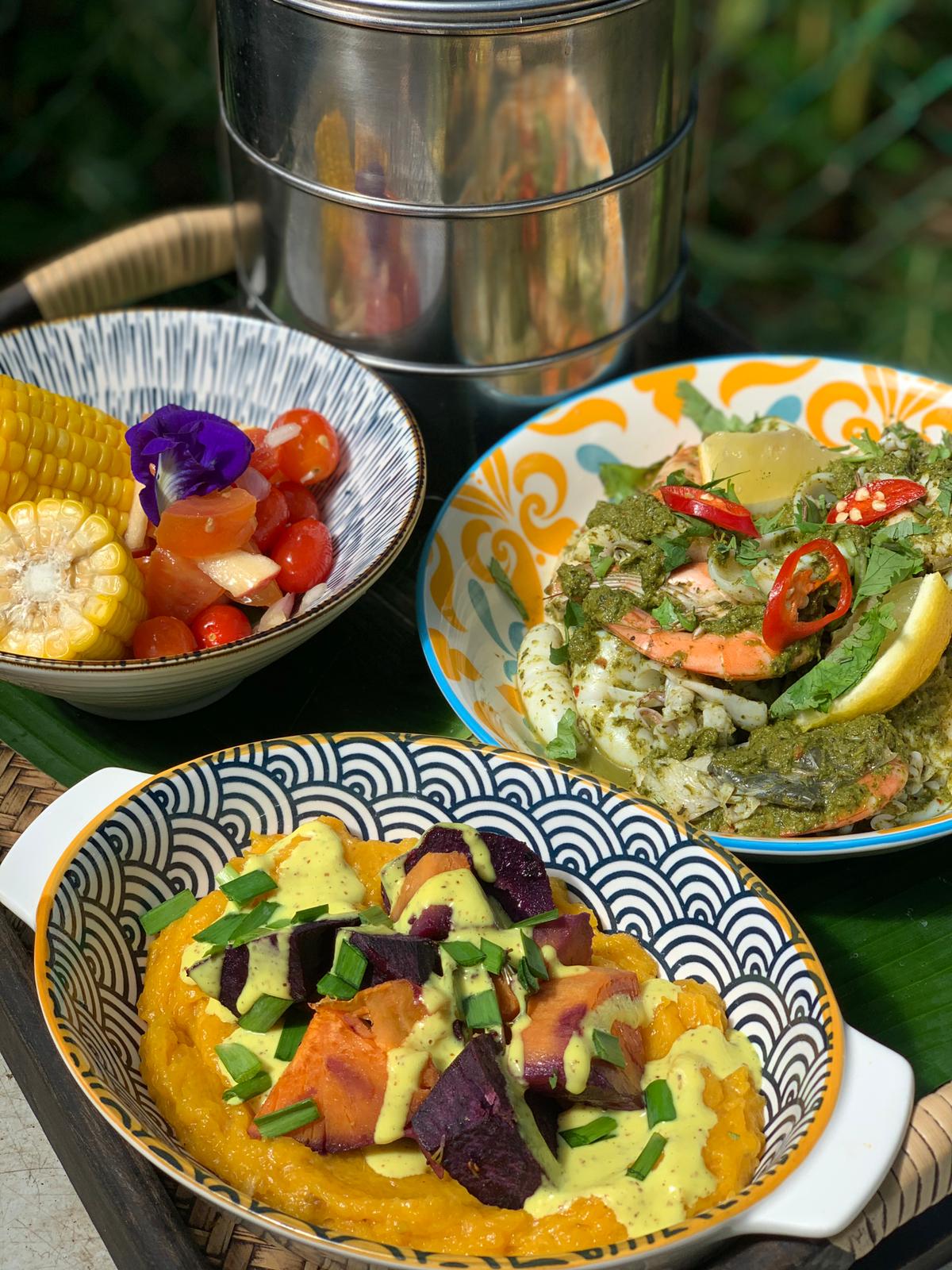 Source: Bollywood Veggies
Travel to the west and find yourself in an organic tropical farm you didn't know existed in Singapore. Bring the kids along for an educational trip where you'll see various fruits and vegetables grown here. After exploring the farm, whet your appetite at Poison Ivy Bistro – where the vegetables and herbs are freshly grown from the garden. You'll find local delights such as Nasi Lemak, Laksa and kueh-mueh.

Address: 100 Neo Tiew Road, s719026
Opening Hours: Thurs to Sun 7am - 7pm, closed from Mon to Wed

2. Peranakan Shophouse at Koon Seng Road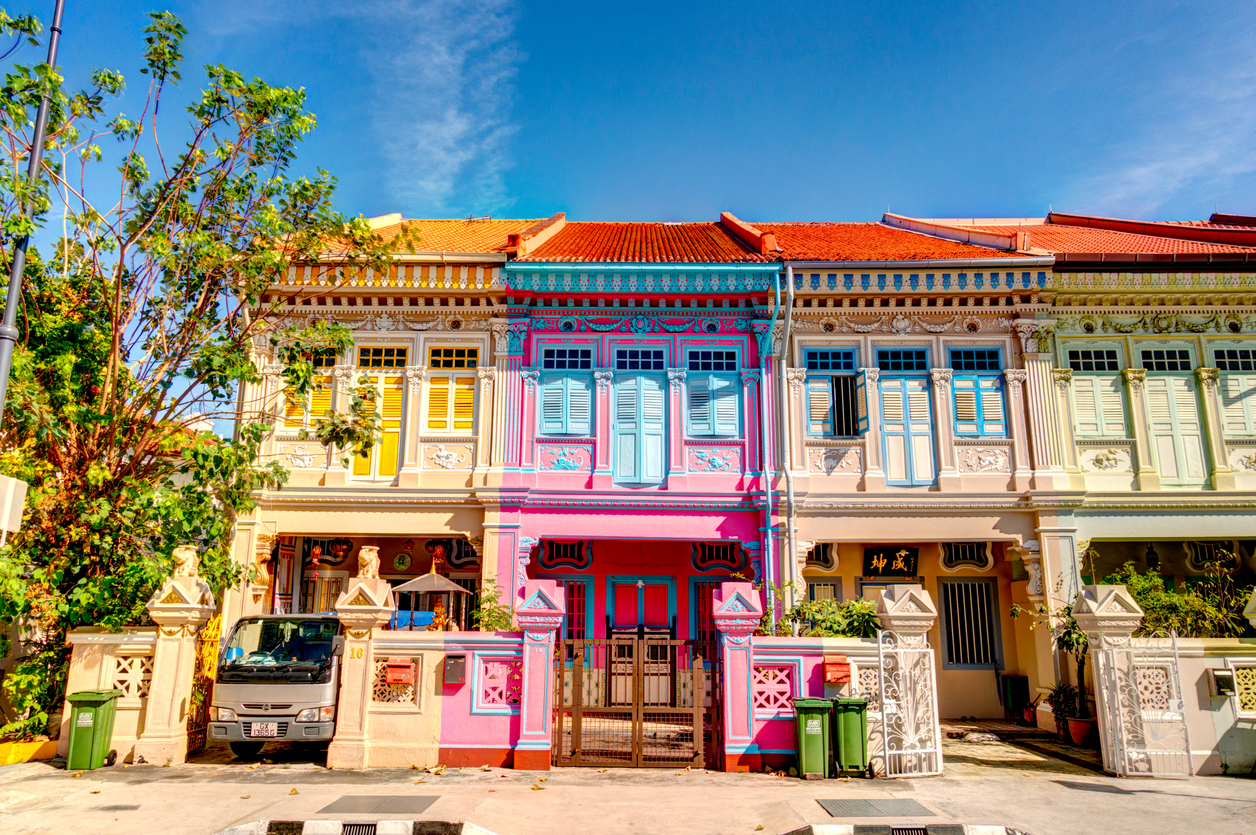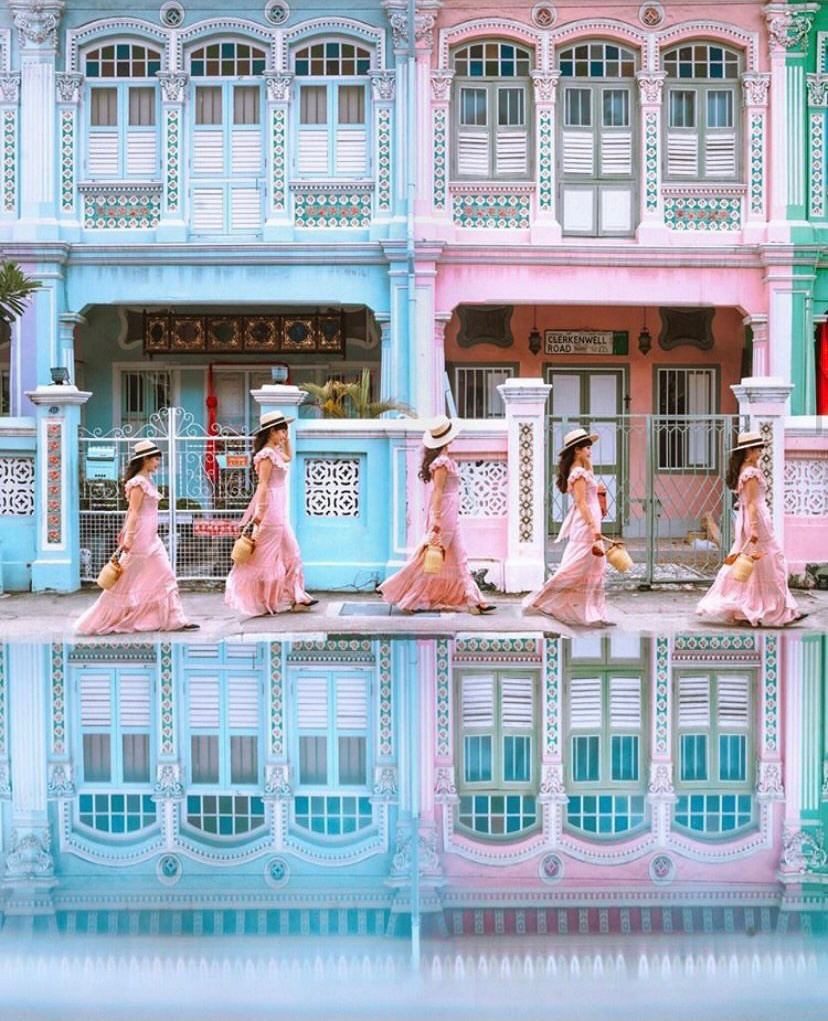 Souce: @zippyzipeng
One of Singapore's hidden gems, the iconic Peranakan Houses at Koon Seng Road is a sight to behold. Its colourful exterior with intricate motifs and details will take your breath away. Built in the 1920s, the pastel shophouses make a perfect Instagram shot. After your photoshoot, take a stroll to Kim Choo Kueh Chang for some chewy rice dumplings, a classic Peranakan dish you must try. Do practice caution and be respectful when having your photoshoot as the houses are still occupied by residents.

Address: Koon Seng Road
Opening Hours: -

3. Kampong Lorong Buangkok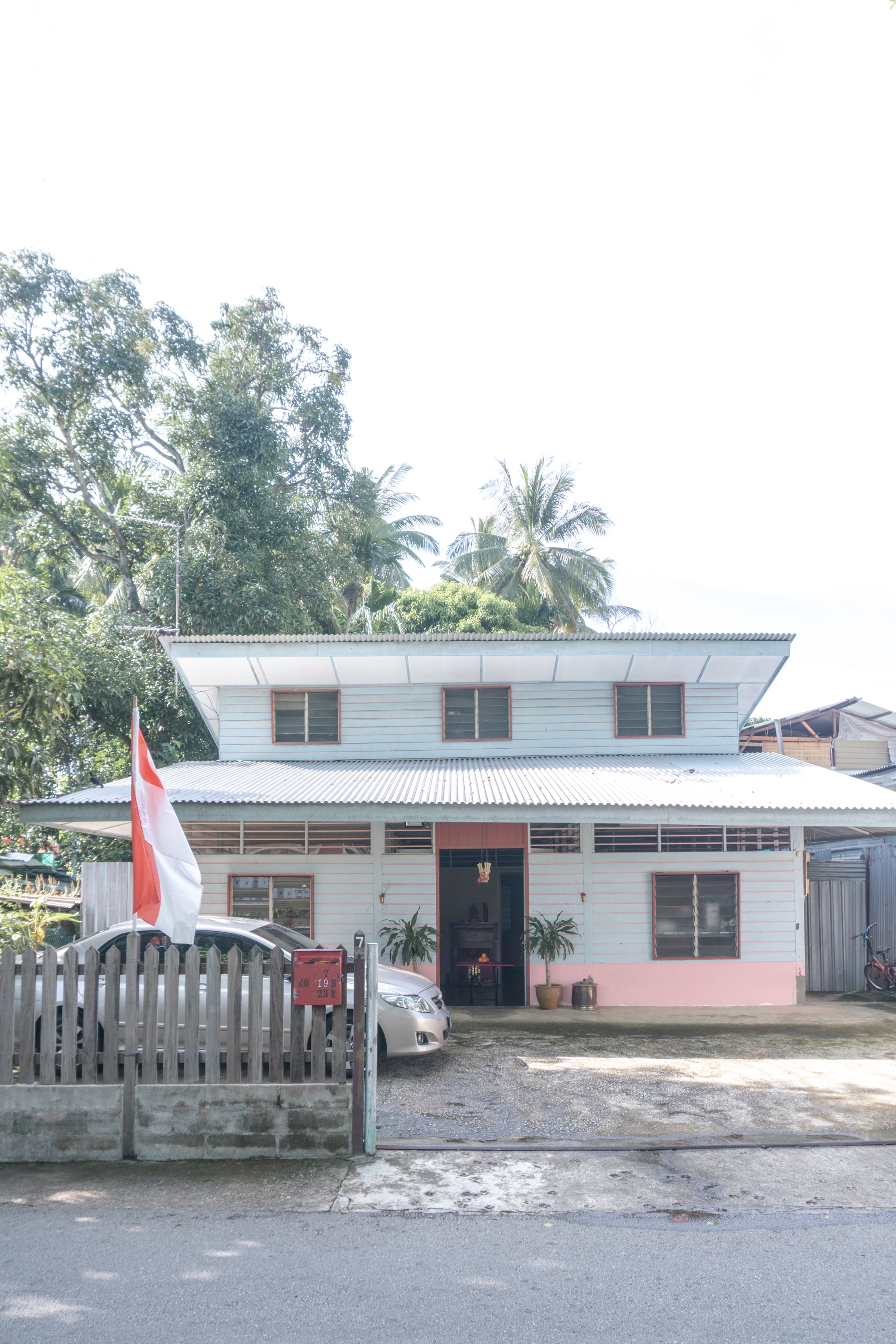 Source: Unsplash
While Singapore develops itself into an urban cosmopolitan city with skyscrapers, high-rise condominiums, apartments, the historic Kampong Lorong Buangkok still stands strong and remains untouched. Known as the last surviving kampong in Singapore, it is surrounded by a modern housing development. A visit here would remind you of the olden Singapore, where life was possibly simpler and carefree. Go on a tour with Klook here for the full experience – learn about the development of housings from villages to high rises and step into a kampong house.

Address: Lorong Buangkok
Opening Hours: -

Capture the past at Singapore's last kampong with DJI and Canon.

4. Japanese Cemetery Park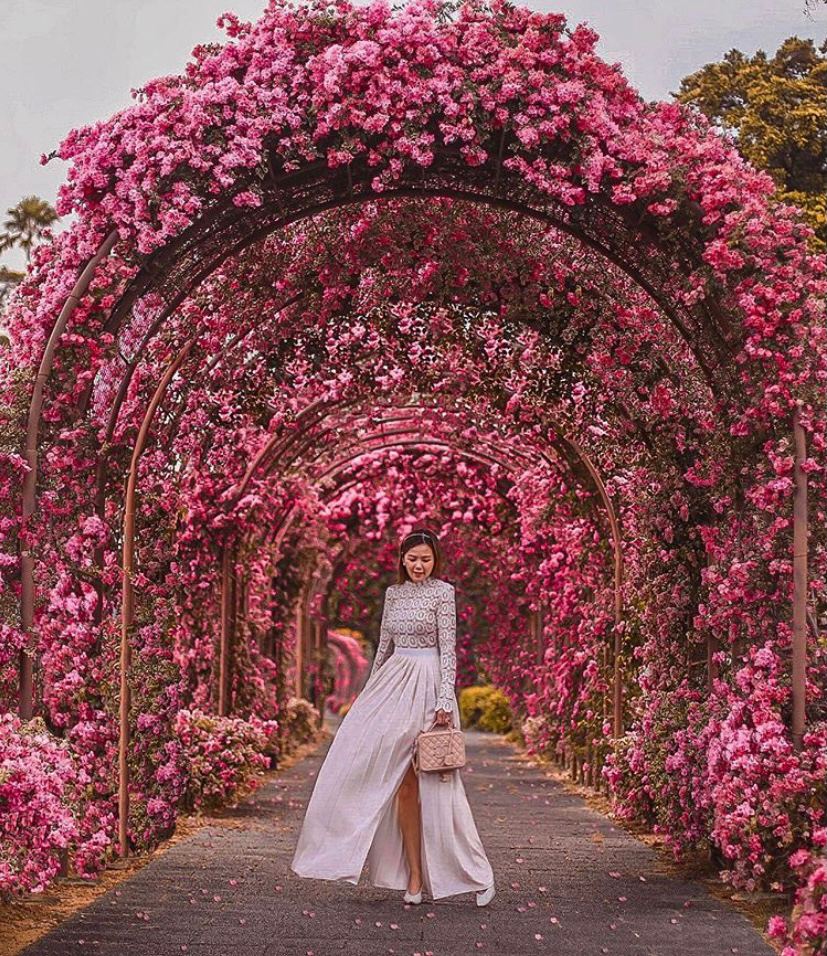 Source: @yuniqueyuni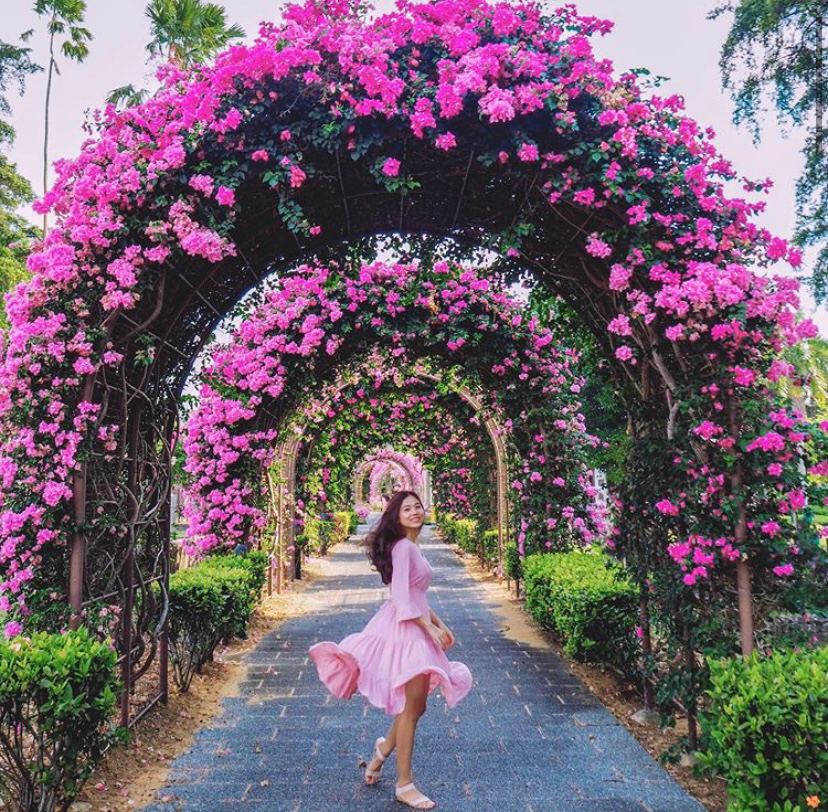 Source: @thet_diary
Did you know there's a cemetery in the heart of Hougang? It is the largest Japanese cemetery in Southeast Asia and has over 900 tombstones. Step into a sakura blossom wonderland and feel as though you're in Japan. If you're dreaming of visiting the Land of the Rising Sun, visit here during flower season and be awe-inspired by the bougainvillea that blooms in abundance. Please be respectful during your time here, as it is, after all, a cemetery.

Address: 22 Chuan Hoe Ave, S549854
Opening Hours: All day

5. Wessex Estate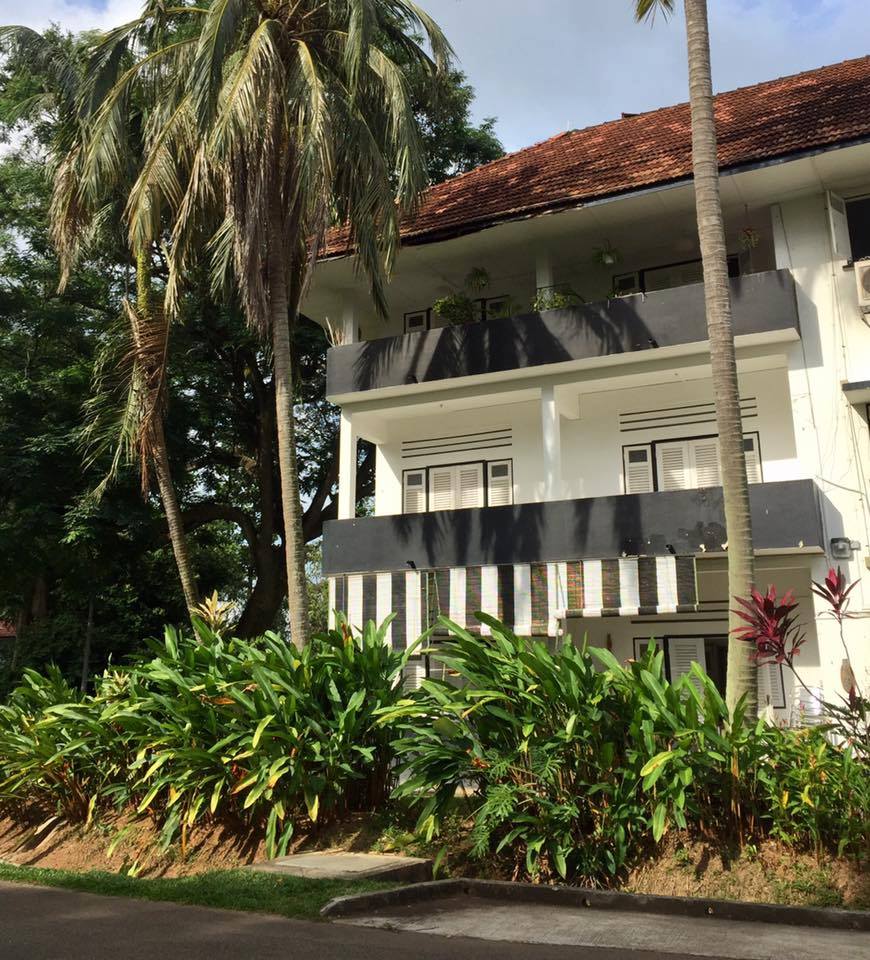 Source: ArtWalk@Wessex
Located near Portsdown Road, there are black-and-white colonial houses built in the 1940s, used by non-commissioned British officers and soldiers. The picturesque and charming semi-detached houses are now home to families and art studios. Each block is named after a former British province such as Tangier, Quebec and Gaza.

Traverse through the different roads, and you'll chance upon Colbar, an old-school kopitiam that serves cheap Western dishes. The restaurant is an abbreviation for 'colonial bar', formerly serving as a canteen for the British army.

Address: 4 Woking Rd, S138703
Opening Hours: All day

6. Gardenasia
Source: Gardenasia
Source: Gardenasia
Go on a getaway without having to travel abroad to Gardenasia. Located in the west of Singapore at Kranji, you can eat, work and play here to your hearts' content. Pack your bags and stay at their Farmstay Villas, where each is tastefully designed with Balinese, English, Contemporary and Oriental themes. The room rate starts from $280 per night during weekdays or $350 per night during weekends.

Wine and dine at Bistro Gardenasia, where most of their ingredients are locally sourced from their in-house farms. Come by during the weekdays, and experience a tranquil ambience that beckons you for a second visit.

Address: 240 Neo Tiew Crescent S718898
Opening hours: Wed to Thurs 10.30am – 4.45pm, Fri & Sat 10.30am – 9.45pm, Sun & PH 10am – 4.45pm

7. Sungei Buloh Wetland Reserve
Take your fitness journey outdoors and travel to Sungei Buloh Wetland Reserve, where you'll experience Singapore's flora and fauna. Bring your kids out during the weekends for some bird watching, explore mangrove forests or spot wild crocodiles. Here, you can even spot migratory birds such as the Common Redshank.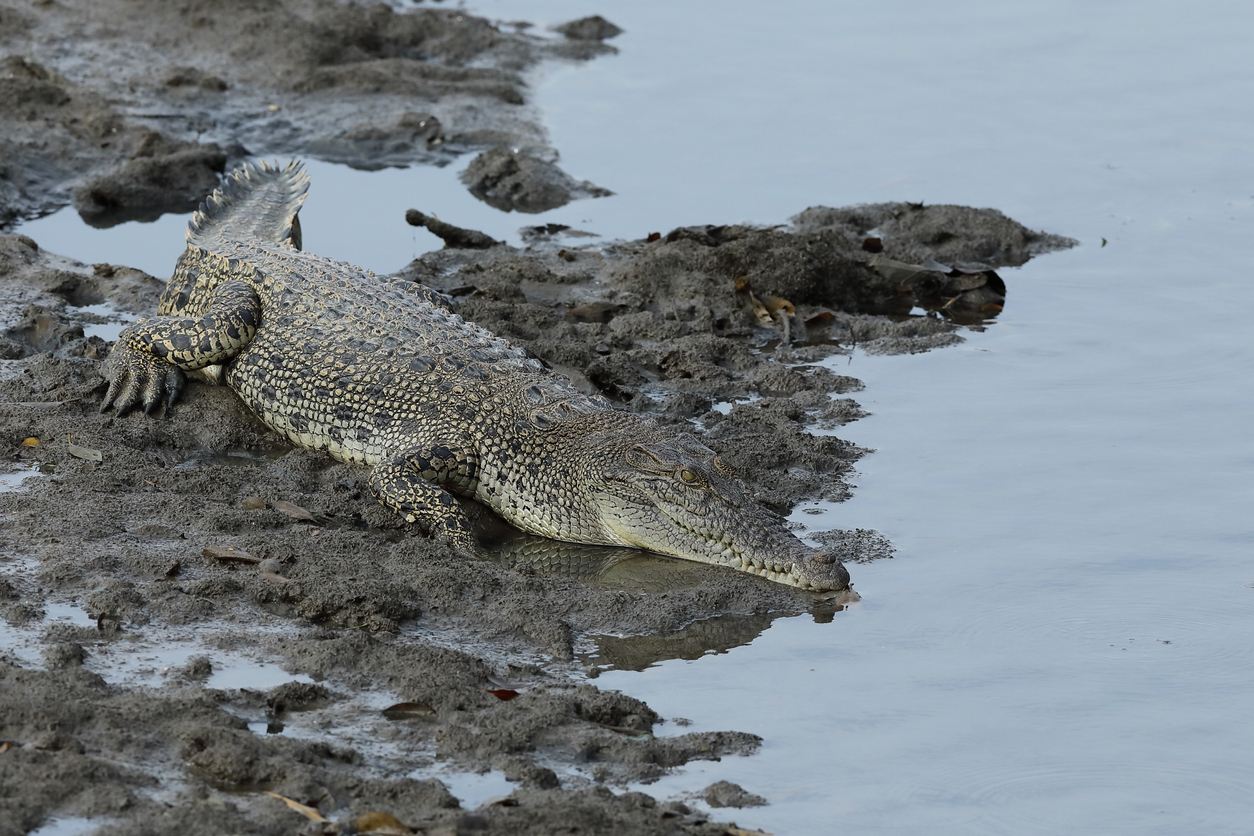 There are several walking trails, so be sure to check out the map before you start. If you'd like a trail that is stroller and wheelchair-friendly, we recommend The Boardwalk. There is a free guided nature walk every Saturday from 9.30am to 11am.

Address: 60 Kranji Way S739453
Opening hours: Closes at 7pm

8. Raffles Marina Lighthouse
Source: @iceaxe
If you think Singapore doesn't have a lighthouse, think again – we have Raffles Marina Lighthouse. It is located within the Raffles Marina Club compound, which was built in 1994 and overlooks the Tuas Second Link. It is a hotspot for wedding photoshoots, and you can even hold your own wedding ceremony at the club for a nautical themed wedding. Come during dawn and witness the sun setting in its soft golden hue, resulting in a perfect Instagram shot.

Address: 10 Tuas West Dr S638404
Opening hours: Daily 8am – 10pm

Capture Instagram worth shots with Canon and DJI.

9. Smith Marine Floating Kelong Restaurant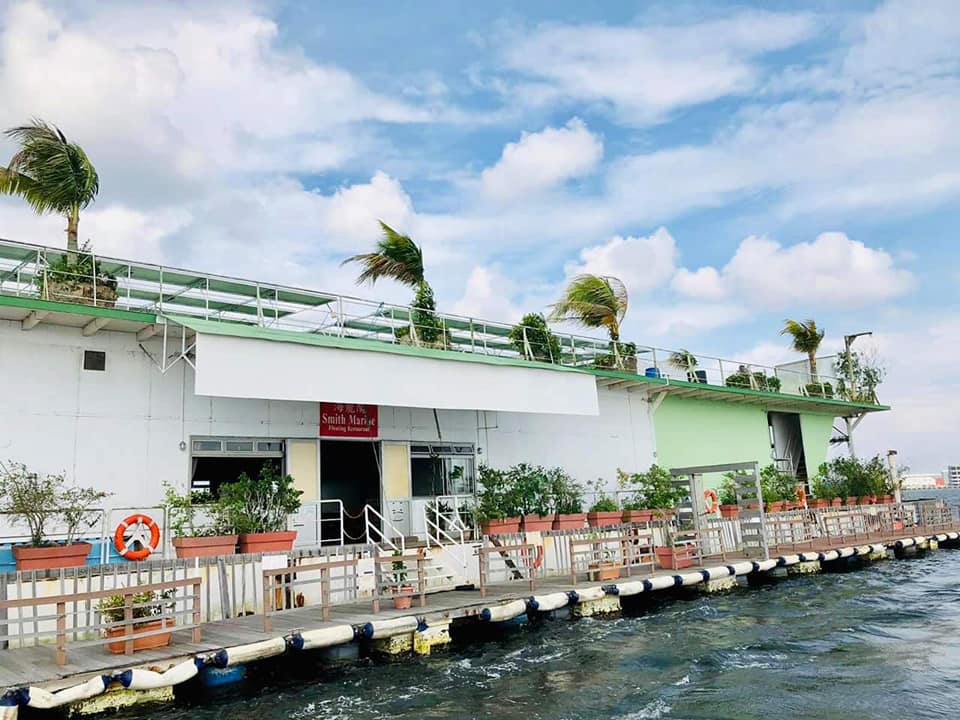 Source: Smith Marine Floating Kelong Restaurant
Kelong, refers to an offshore platform built mostly from wood and are predominantly found in Malaysia, Indonesia and the Philippines. Unbeknownst to many, we do have our very own kelong, Smith Marine Floating Kelong Restaurant, which opened for business in January 2015. Here, diners can fish for their meals, catch fishes such as Snapper and Seabass, and then let the chefs whip up a delicious dish. The restaurant is Halal certified, and their extensive menu will have you spoilt for choice. To visit this restaurant, board a ferry from Changi Point Ferry Terminal.

Address: Johor Strait
Opening hours: 10am – 8pm

10. Thomson Nature Park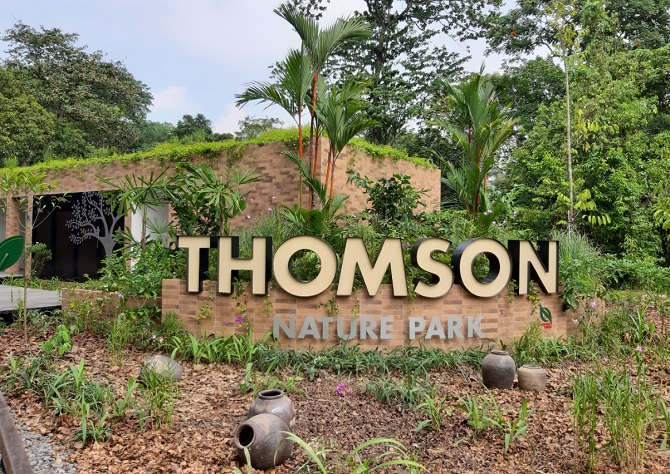 Source: NParks
One of the newest parks in Singapore, Thomson Nature Park, opened its doors to the public in October 2019. Explore the trails here and see the ruins of an old Hainanese village that was there from the 1930s. The 50 hectare park is located between Old Upper Thomson Road and Upper Thomson Road, is rich with biodiversity. It is one of the key conservation sites for the critically endangered Raffles Banded Langur.

There are different trails you can explore such as Ruins & Fig Trail (0.4km), Rambutan Trail (0.4km), Langur Trail (0.15km), Macque Trail (0.35km) and Stream & Ferns Trail (1.4km).

Shop your sports gear from Under Armour, Adidas, Nike and Skechers.

Address: Upper Thomson Road
Opening hours: Daily 7am – 7pm

11. The Parkview Museum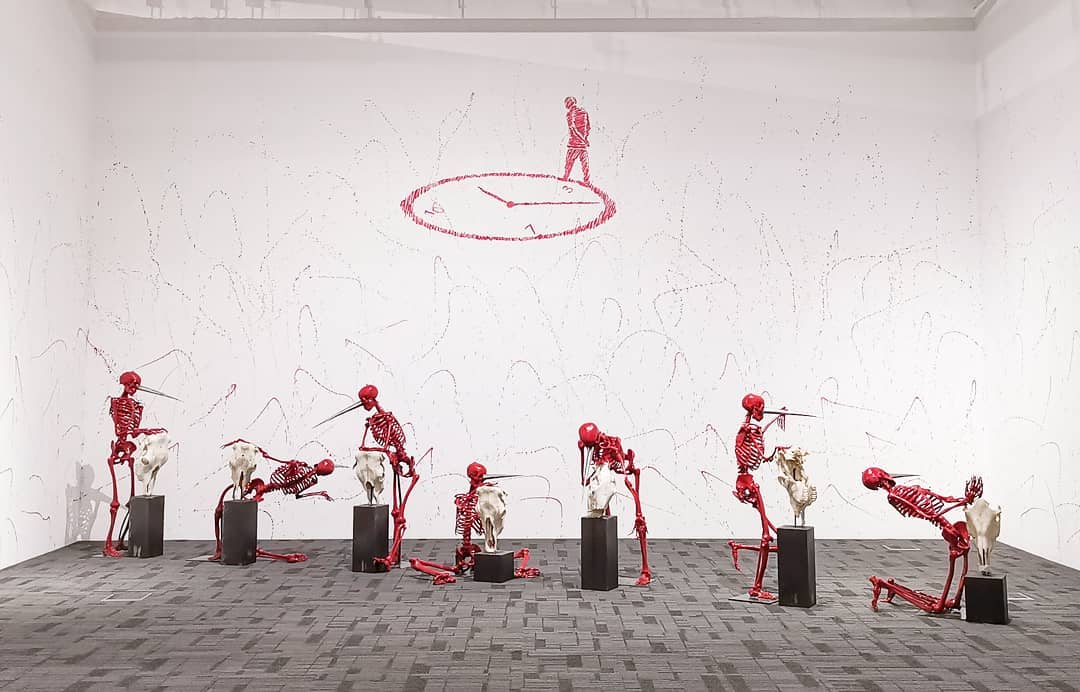 Source: The Parkview Museum
Did you know that there's a museum located in Bugis? If you walk around the area, you'll be sure to chance upon a gargantuan building, Parkview Square, where some dub it as a Batman's Gotham building due to its architectural design. The building has multiple offices, embassies and even a museum! The Parkview Museum featured various international exhibitions, such as Disturbing Narratives which was held there from June 2019 to February 2020.

Address: 600 North Bridge Road, Parkview Square, S188778
Opening hours: Mon to Sat 12pm – 7pm

12. Lazarus Island
Source: Nparks
Singapore doesn't only have Pulau Ubin as its offshore island. Lazarus Island, also known as Pulau Sakijang Pelepah, is connected with St. John's Island. The island which is about 47 hectares is home to white sandy beaches and thriving marine life. If mainland Singapore is too hectic for you, a visit to Lazarus Island is ideal as you'll get to enjoy peace and serenity. There's no shop on the island, so bring all your necessities such as sunglasses, to the island to have a perfect day trip. To visit Lazarus Island, take the public ferry from Marina South Pier to St. John's Island, then take a 5-minute walk on the bridge to Lazarus Island.

Address: Board from Singapore Island Cruise
Opening hours: -

Blast groovy beats while in the sun with speakers from JBL.

For successful cashback tracking, sign in to meREWARDS and click 'Buy Now' in brands' pages. For more information on cashback, read here.