Amidst Singapore's towering skyscrapers, efficient transport network and ubiquitous residential areas, there are still untouched areas in the city, such as hiking trails and nature parks. After all, Singapore is known as a Garden City, and we do live up to its name. We sussed out some of the best and scenic hiking trails in Singapore. So, go ahead, unleash the explorer in you and experience Singapore in a new light.
1. Thomson Nature Park
One of the newer hiking trails in Singapore, Thomson Nature Park opened in October 2019. A hiking trail that goes beyond just admiring flora and fauna, it is also rich in cultural heritage that showcases the ruins of a former Hainanese Village, where villagers (including Teo Chew, Cantonese, Malay and Eurasian) resided there from 1930s to 1980s. Be amazed by the ruins which are still standing such as a spiral staircase, previously owned by the Eurasian Fox Family. Or be left in awe, as you witness a well-preserved ruin, where you can still clearly distinguish the staircases and rooms, previously owned by the Foo Family.

With multiple unique trails such as Streams & Ferns Trail, Rambutan Trail and Ruins & Figs Trail, it's a hiking experience you should definitely try. Did you know the area was once part of the Thomson Road circuit for Singapore Grand Prix in 1961?

Capture picture perfect memories with Canon.

2. Coney Island
Not to be confused with Coney Island in New York, Singapore's very own Coney Island opened its doors to public in October 2015. Also known as Pulau Serangoon, the island spans over 100 hectares after multiple land reclamation projects. Rich in biodiversity, Coney Island is a popular stop for migratory birds like the Asian Drongo-Cuckoo.

The island is also a popular spot for wedding photography for its lush greeneries, resulting in beautifully captured photos. Did you also know that there is a bungalow on the island owned by Aw Boon Haw and Aw Boon Par? They were the founders of a huge ointment business empire known as Tiger Balm.

3. The Southern Ridges
Comprises of Mount Faber Park, Telok Blangah Hill Park, Hort Park, Kent Ridge Park and Labrador Nature Reserve, The Southern Ridges is a must-try hiking trail in Singapore. Close to a 10-kilometre stretch, The Southern Ridges most iconic spot would be the Henderson Waves Bridge – that looks futuristic in shape and it's also the highest pedestrian bridge in Singapore.

Go for an evening hike at dawn and you'll witness the bridge come to life, illuminating the sky from 7pm to 7am every night. If you're hiking in the morning or afternoon, take respite after a tiring hike and have brunch at Wildseed Cafe at The Alkaff Mansion here, and earn cashback for every reservation made.

Track your fitness journey with Axtro Sports.

4. Sungei Buloh Wetland Reserve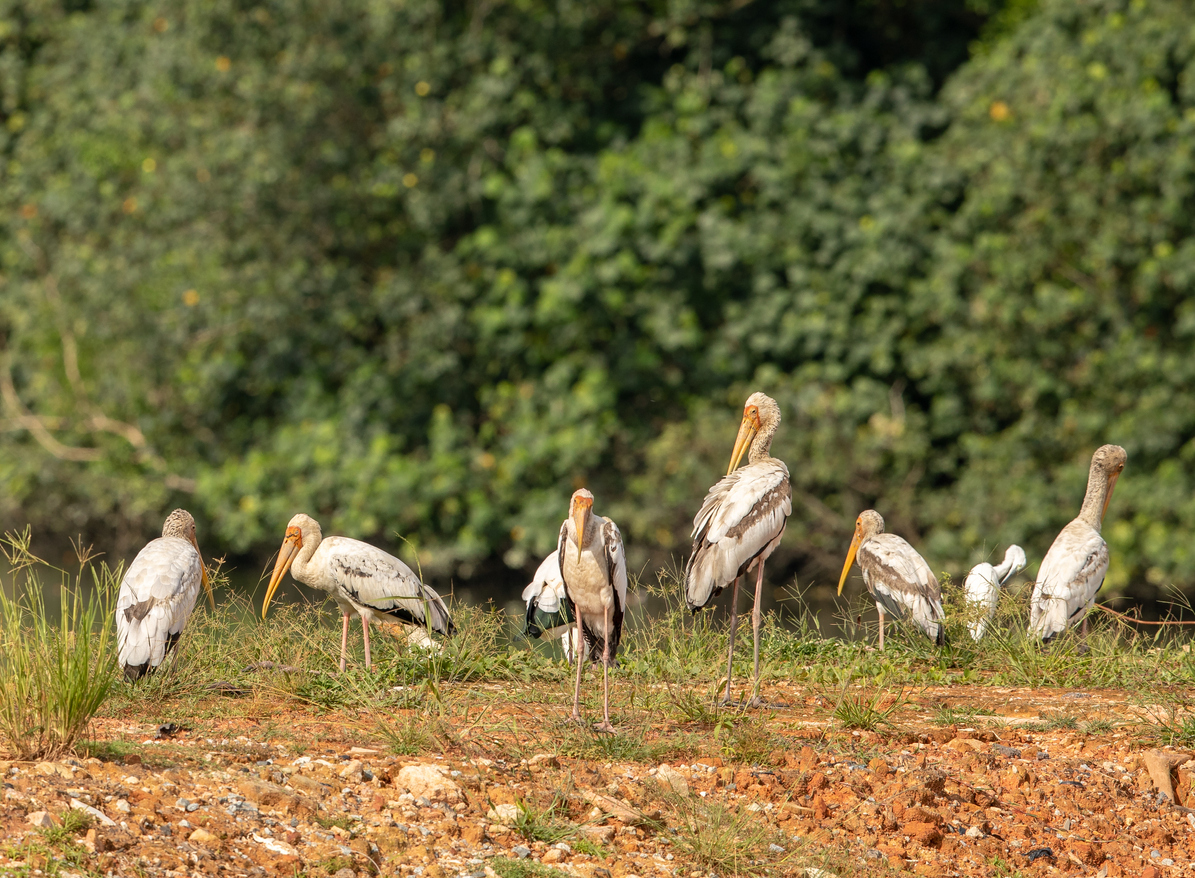 Be one with nature at Sungei Buloh Wetland Reserve, and traverse through extensive mangroves rich with biodiversity, from migratory birds to mudskippers and lobsters. For the migratory birds, some come as far away from Siberia, and witnessing their stop in Singapore can be heartwarming. For photography and art enthusiasts, this is the perfect park to capture and draw nature's wonder at work.

Take a stroll at the 1.3km Coastal Trail, where you can see a picturesque view of Johor, Malaysia. Do practice caution when walking at the boardwalks and stay clear of the water's edge; for there are crocodiles lurking in the waters.

5. MacRitchie Reservoir Park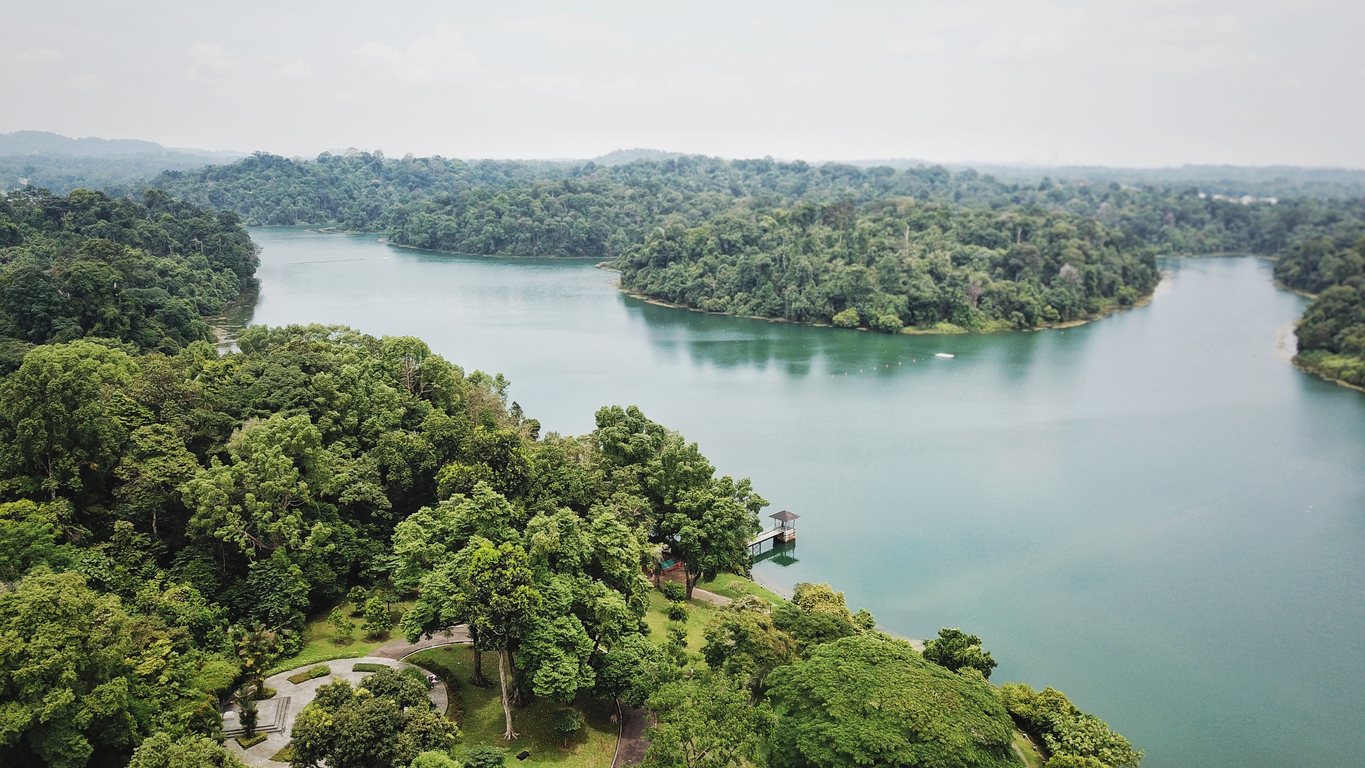 Last but not least, the most popular hiking trail and nature park, and for all the right reasons of course, is MacRitchie Reservoir Park. The nature park is highly visited by sports enthusiasts and nature lovers for its pristine waters, thick lush greeneries and water activities, such as kayaking and canoeing. Gear up in your trekking attire and test your stamina, by embarking on a 11km hiking trail which would take roughly four hours, depending on your fitness level.

A must see spot in MacRitchie Reservoir Park is the Treetop Walk, an aerial suspension bridge hanging about 80 feet above ground. On the bridge, witness the panoramic view of Upper Peirce Reservoir – a truly breathtaking view. There might be monkeys on the ledge of the bridge, so be careful to not hold onto anything lose such as sunglasses, caps and snacks.

Trek in style with Nike, Under Armour and TripleReady.