We all love a good deal. With online shopping, we sometimes find ourselves paying extra for items that have either gone through middlemen, or are marked up heavily due to various other factors. With ezbuy, you'll find a wide range of products from a variety of categories sourced directly from the manufacturer.
Head over to ezbuy today and grab the best deals from Home Furniture, Sportswear, Beauty, Stationery and Groceries. Here we present you our list of the top 15 star buys on ezbuy with nothing over $10.
1. ezLife Ultra Soft 4-ply Premium Facial Tissue - 8 packs ($7.50)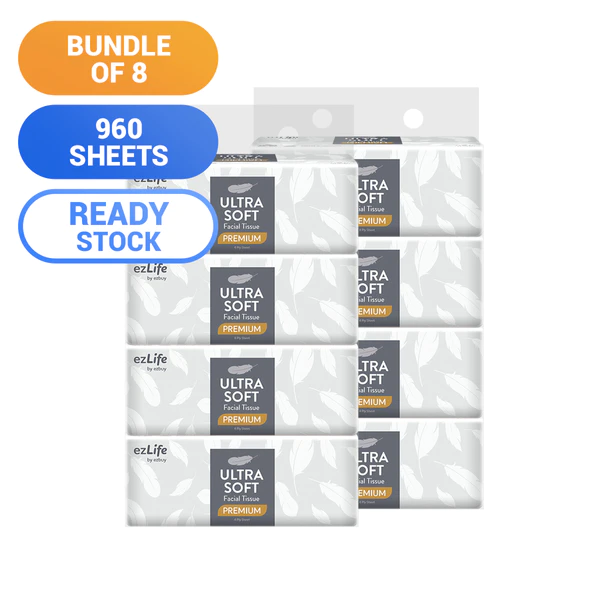 Premium ultra soft facial tissues at an incredible price of only $0.75 per pack. These 4-ply tissues are made with 100% fine virgin pulp suitable for use on delicate skin. Customers who have bought it loved the softness of the tissues and the unbeatable price. You can even get a multi-functional matching tissue box here to upgrade the look of your tabletop!
Buy here.
2. Coke Zero 24 Bottles (330ml) ($9.65)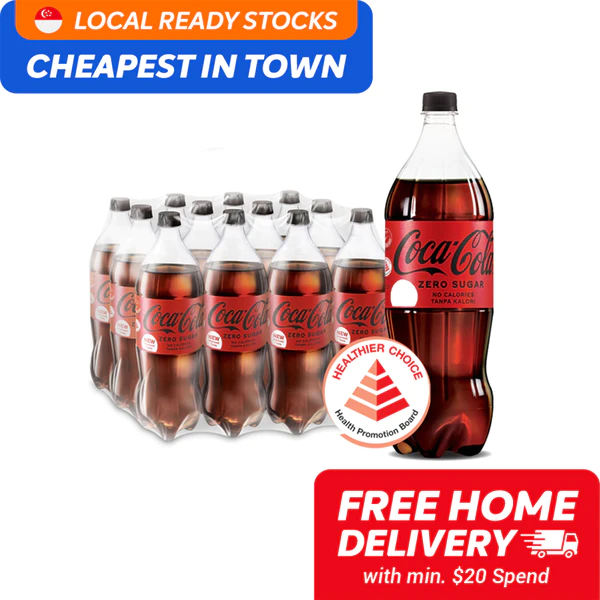 Calling all Coke Zero lovers! With this deal, a bottle of your favourite Coke Zero works out to be only $0.40 per bottle. What's more, you get free home delivery when you spend a minimum of $20 within the store. Act fast if your chillers are empty and you are expecting guests this Lunar New Year!
Buy here.
3. Disposable Mask Storage Box with Lid ($4.31)

Store your masks in a handy mask storage box like this to ensure that your masks are kept away from dust and other particles. It even comes with anti-slip base pads to prevent movement of the box when you are withdrawing your masks!
Buy here.
4. Foldable Diatom Mud Floor Mat Non-slip Absorbent Bathroom Toilet Carpet ($6.29)
Upgrade your bathroom mat with this Diatom Mud Floor Mat, a quick drying and anti-slip mat that stays firm and close to the ground. The surface material offers strong water absorbency while featuring wear-resistant properties. At only $5.94, you won't get a better deal than this!
Buy here.
5. Soft & Breathable Antibacterial Mugwort Pillow ($8.59)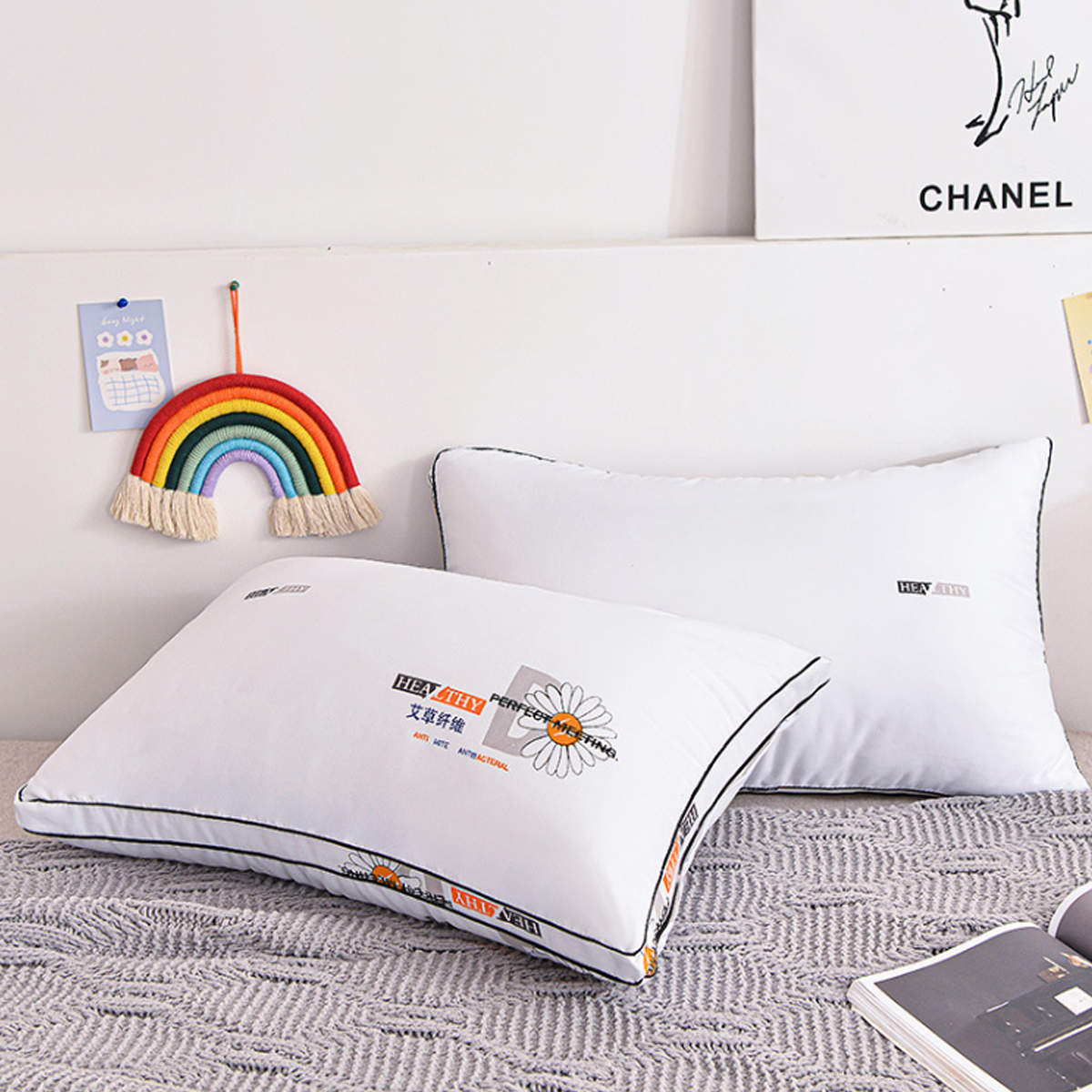 At only $3.99, you may be forgiven for thinking this is just another ordinary pillow. The pillow core is made of mugwort, known for its stress-relieving and anti-mosquitoes properties. When the time comes for you to wash your pillow, you can simply throw the pillow into the washing machine without having to worry about it losing its shape. Talk about value for money.
Buy here.
6. Motion Sensor Light LED Smart Light ($9.98)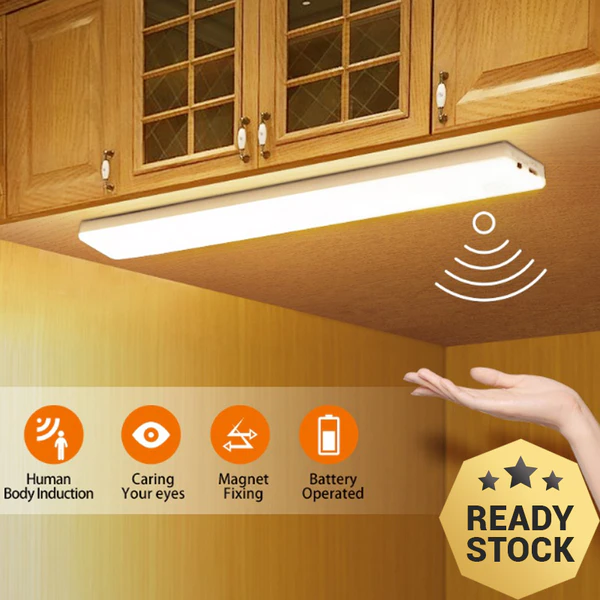 With this intelligent motion sensor LED light, you no longer have to worry about fumbling in the dark when you need to visit the washroom in the middle of the night. Simply mount it onto a flat surface using the attached 3M magnetic strips and remove it to charge via USB as and when you need to. Mount it in your wardrobe, your kitchen cabinet, or the corridor, the possibilities are endless!
Buy here.
7. All Aluminium Laptop Stand ($5.90)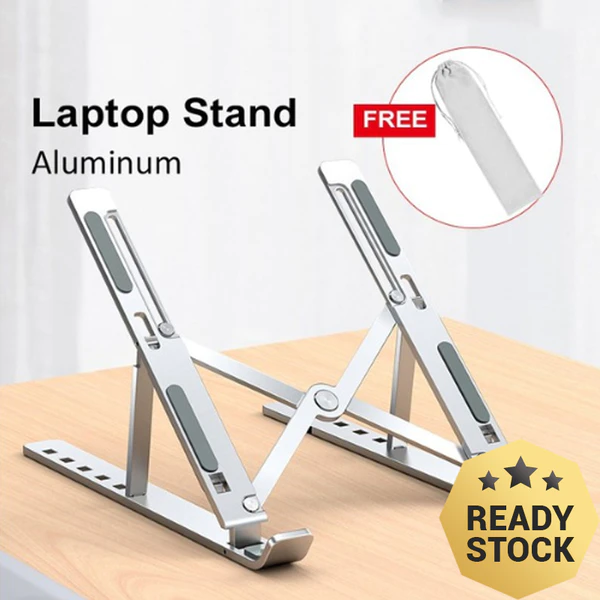 With working from home(or just about anywhere) being the norm for so many nowadays, products like this All Aluminium Laptop Stand can greatly increase comfort level when we are working and in turn, resulting in higher productivity. This laptop stand brings your computer screen to your eye level, preventing the need for you to keep your head tilted downwards for prolonged period, which we all know isn't good for your spine. It is also markedly cheaper than many similar products in the market.
Buy here.
8. Baseus Heyo Camera Detector Black ($9.90)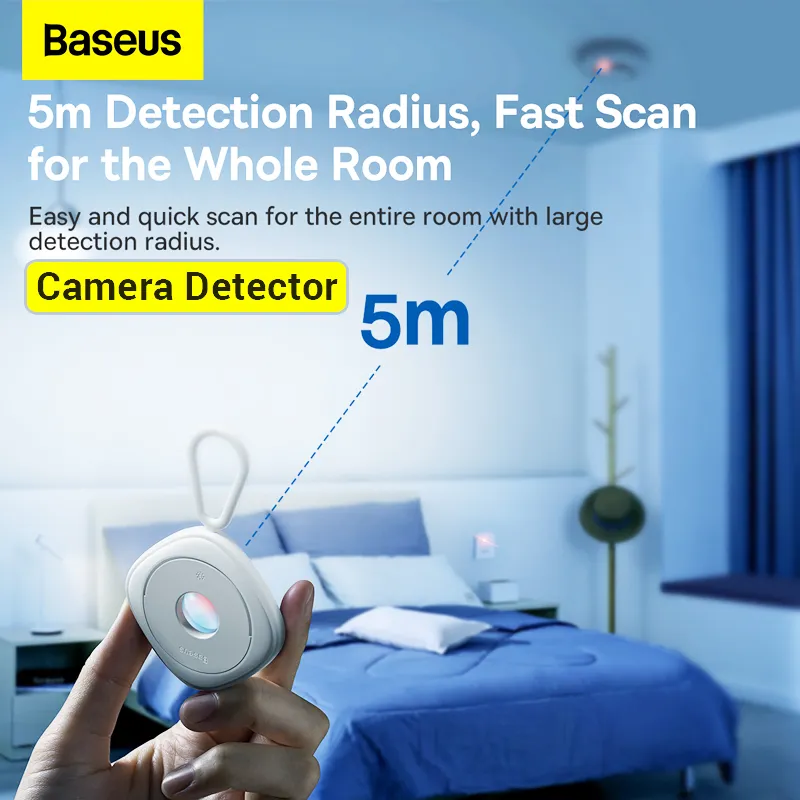 We have all heard of horror stories involving hidden cameras in overseas hotels or Airbnbs. It is high time you make a infrared hidden camera detector part of your travel essentials.
Buy here.
9. Dove Sakura/Peach/Deep Nourish Rich Self-Foaming Cloud Foam Body Wash 400ml ($9.90)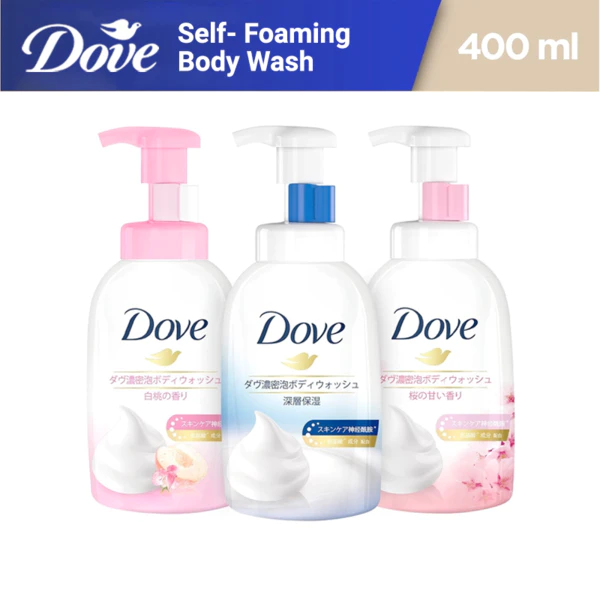 Containing hydro-ceramides, the Dove Self-Foaming Cloud Body Wash helps to restore and lock in skin moisture, strengthen your skin's protective barrier and soothes your skin from sensitivity. With self-foaming technology, each 400ml bottle gives you up to 225 washes, or only $0.04 per wash!
Buy here.
10. Seamless Wireless Bra ($5.59)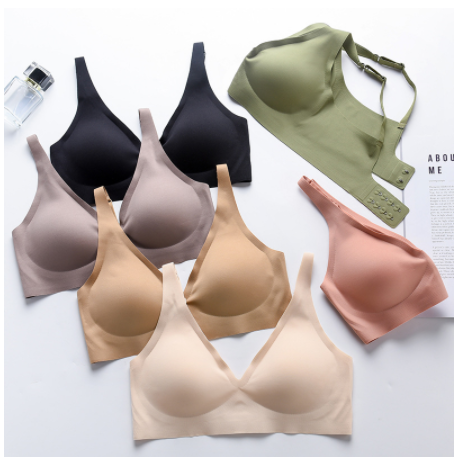 Available in 6 different colours (Matcha Green, Champagne, Brick Red, Nude, Grey, Black) to match your outfit, this wireless push-up bra is a light and comfy bra designed for your ultimate comfort. It is designed to give you that smooth and dry feeling even with Singapore's humid weather. It also features a teardrop shaped padding design that aids with push-up, giving you great support without the pain of metal wires.
Buy here.
11. Men's Ice Silk Boxer Briefs ($2.54)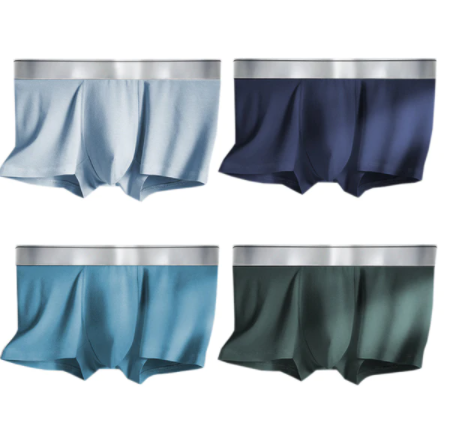 Cool, silky and seamless boxer briefs made with a stretchable waistband and antibacterial material, what more could a man ask for when it comes to undergarments? These Ice Silk Boxer Briefs are made of 95% silk and 5% spandex, and are only priced at $1.99 each. Judging from the rave reviews in the comments section, we are probably going to add a couple into our shopping cart ourselves too.
Buy here.
12. 380ml Sanitizer Spray Gun ($6.90)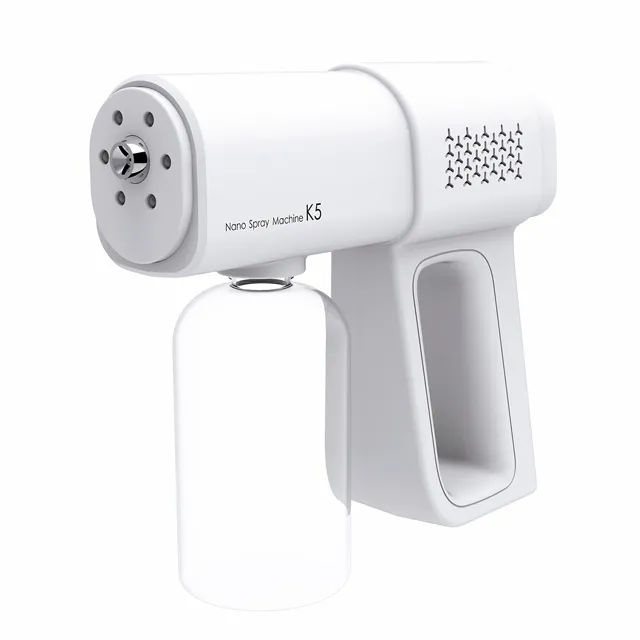 A USB-rechargeable spray gun that produces a very fine mist coupled with UV light for extra sanitisation. Light and portable, it is a handy gadget to have around, especially when the pandemic is not exactly behind us yet.
Buy here.
13. Women's Running Shorts ($7.99)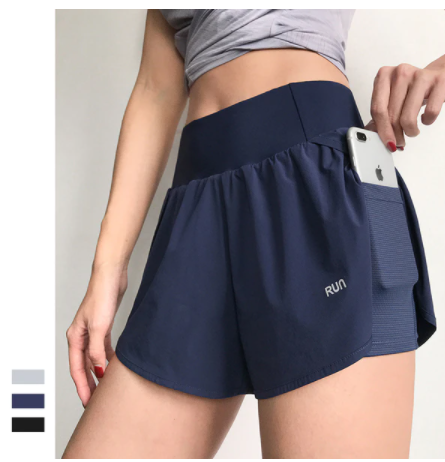 With close to 8,000 pairs sold and boasting a rating of 4.7/5 out of 1,148 reviews, there must be something good about these shorts. These fashionable and comfortable running shorts are made of elastic, breathable and quick drying fabric with a pocket by the side large enough to store your handphone and more. Whether it is for that weekend tennis session with your pals or that trip to the mall, these shorts will have you looking good and feeling even greater.
Buy here.
14. Children's Outdoor Breathable Jacket ($6.19)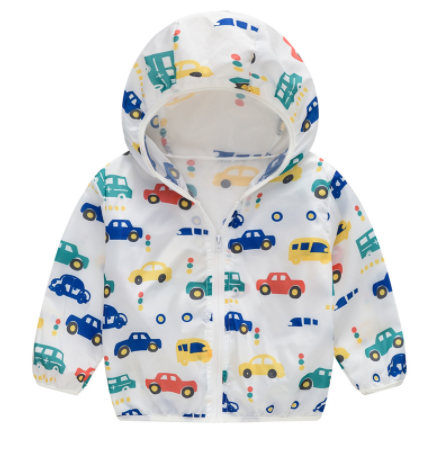 Que squeals. These outdoor jackets are so adorable it makes us want to collect every single design in their collection(total of 15 designs). Not that it is impossible, considering that each piece costs $5.57. Ideal for the Singapore weather as this jacket helps to block out the sun, wind and rain.
Buy here.
15. Alcohol & Soap Free Baby Wet Wipes - 10 Packs ($5.99)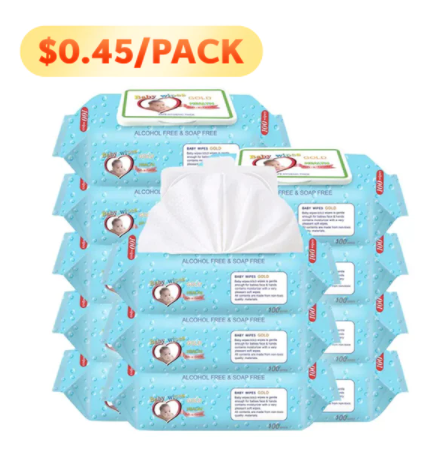 Oh wet wipes, what would we do without them. As essential to parents as chilli sauce is to our McDonald's meal, these wet wipes are made of quality moist sheets free of alcohol and soap. They can be safely used on your kids' toys, mouth, hands, feet or just about any part of their body. The packaging also feature a secure lid design that locks in moisture to keep these wipes wet until the very last wipe.
Buy here.
Head on now to ezbuy now and get these essentials for a fraction of what it would cost elsewhere. While you are at it, check out meREWARDS' catalogue of dining and shopping deals here to help you get the most bang out of your buck!
All image credits to ezbuy.