Longing for a room makeover but you just never got to it? If you've been dreaming of a Pinterest room, but feel like it just takes too much effort, we hear you. With the right tips and trick, a simple bedroom transformation can be done in a day or two – you just gotta know where and how to start. Here are the easiest 11 tips and tricks to transform your boring bedroom into a sanctuary – which you'll never want to leave.
Read: 7 Tips on How to Make Your HDB BTO Small Bathroom Look Bigger and Spacious

1. Stick to a Limited Colour Palette
Before deciding on your colour palette, research and find out the look and feel you are going for. Once you've set your mind on a style that you like, select the colours that suit your vision best. Refer to a colour wheel if you're feeling fickle, it definitely comes in handy.
Planning to stay home and dine in instead tonight? Order your favourite food from GrabFoodSG.
2. Add a Pop of Colour
If your room colour palette is a combination of neutral brown or gray tones, try adding a teal pillow on the bed for that extra pop of colour. It'll bring a tinge of fun and edge, to an otherwise, boring space. Besides a pillow, you may also consider a unique table lamp, chair or mirror.
3. Let Natural Light Permeate Through
We can't stress this enough! Natural light is important as it doesn't only give you vitamin D when you wake up from slumber but also helps to visually soften the space in your room. With a transformed room, having natural light permeating through, you might be on your way to a Pinterest-looking space.
Read: Simple and Must-Know Tips on How to Save Your Utility Bills at Home
4. Get Rid of Clutter with Storage Boxes
Source: ezbuy
Source: ezbuy
When you can't tell the difference between your room now, and your then sorority room, it's about time you make a change for the better. Do a deep clean of your room and get rid of clutter such as unworn clothes, books and papers. If your jewellery are all over the place, consider pinning them on a corkboard so it's easier for you to pick out and keeps them tidy. Place your necessities in designated boxes to ensure they're kept out of sight.
5. Finding the Right Curtain
They say your eyes are the windows to your soul – and so are your room curtains. It's crucial to allow natural light to permeate through your room (a no-go for dark curtains). Opt for light-coloured curtains instead, pick those that are at least twice as wide as the width of your windows. Alternatively, you can ditch curtains and allow all the natural light to come through by using curtain blinds, or wooden blinds which will exude an overall chic boho vibe.
6. Rest and Relax on a Comfortable Bed
One of the best feelings in the world is coming home to a clean bed with the comfiest duvet. If your bed is living its final months, consider getting a new one. After all, you need a quality bed to recuperate for a new day. Purchase some luxe bedsheet if you're going for a similar appeal to those of hotel standards, otherwise, a basic coloured bedsheet would suffice.
Find ideal storage boxes on ezbuy.
7. Add a Statement Furniture or Pendant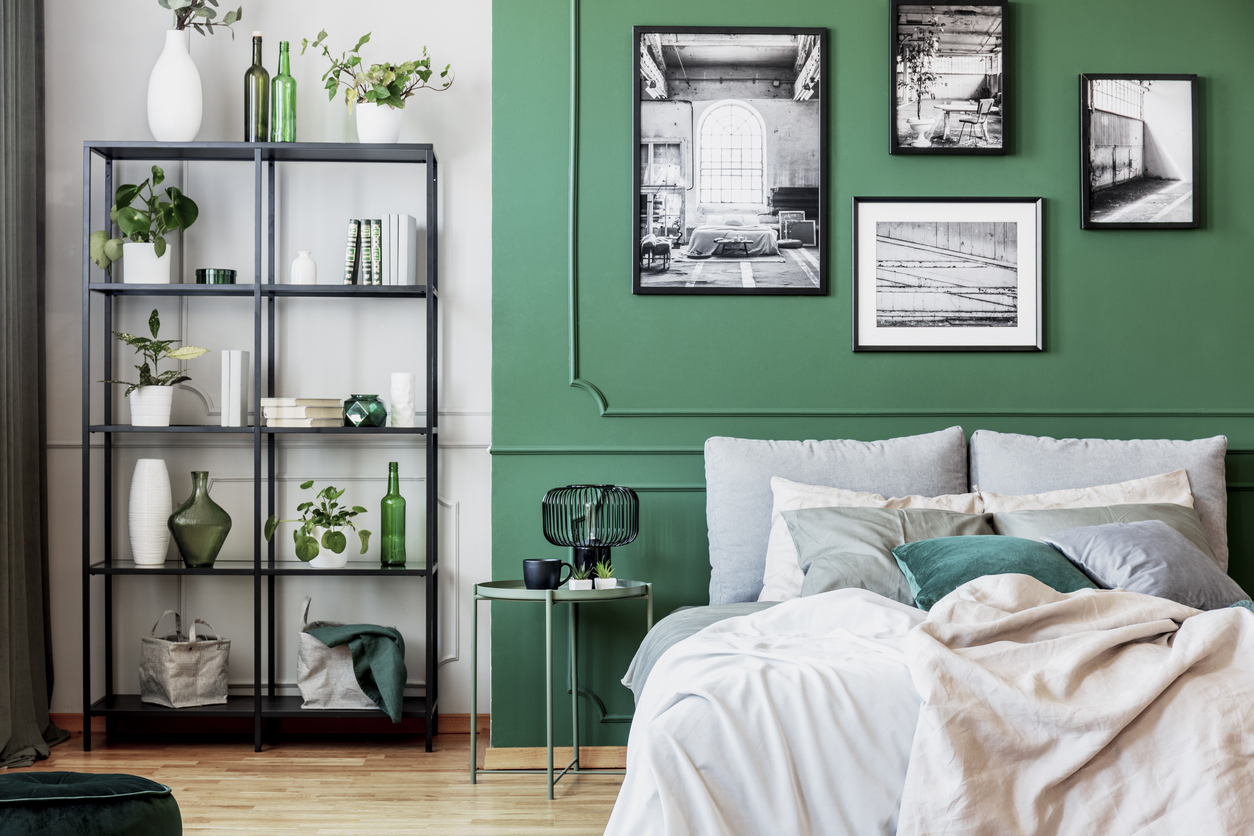 Adding a focal point to your room is important as it'll pizzazz the overall feel. Instead of having a bed headboard, you may opt for an art piece instead. Or consider a vintage bedside table that adds a classic touch.
Decorate your room with accessories from To Someone Precious and Photojaanic.
Read: Best Deals & Offers with ezbuy's Mega Sale with All Items Under $9.90
8. Find a Rug or Carpet
If your room has large floor space, add a decent sized rug because it will help pull your room together. Having a carpet in your room also adds a focal point. To keep it clean and dust-free, vacuum your room at least twice a week. Who doesn't want to wake up to something soft underneath their feet, right?
9. Bring in the Fresh Flowers and Plants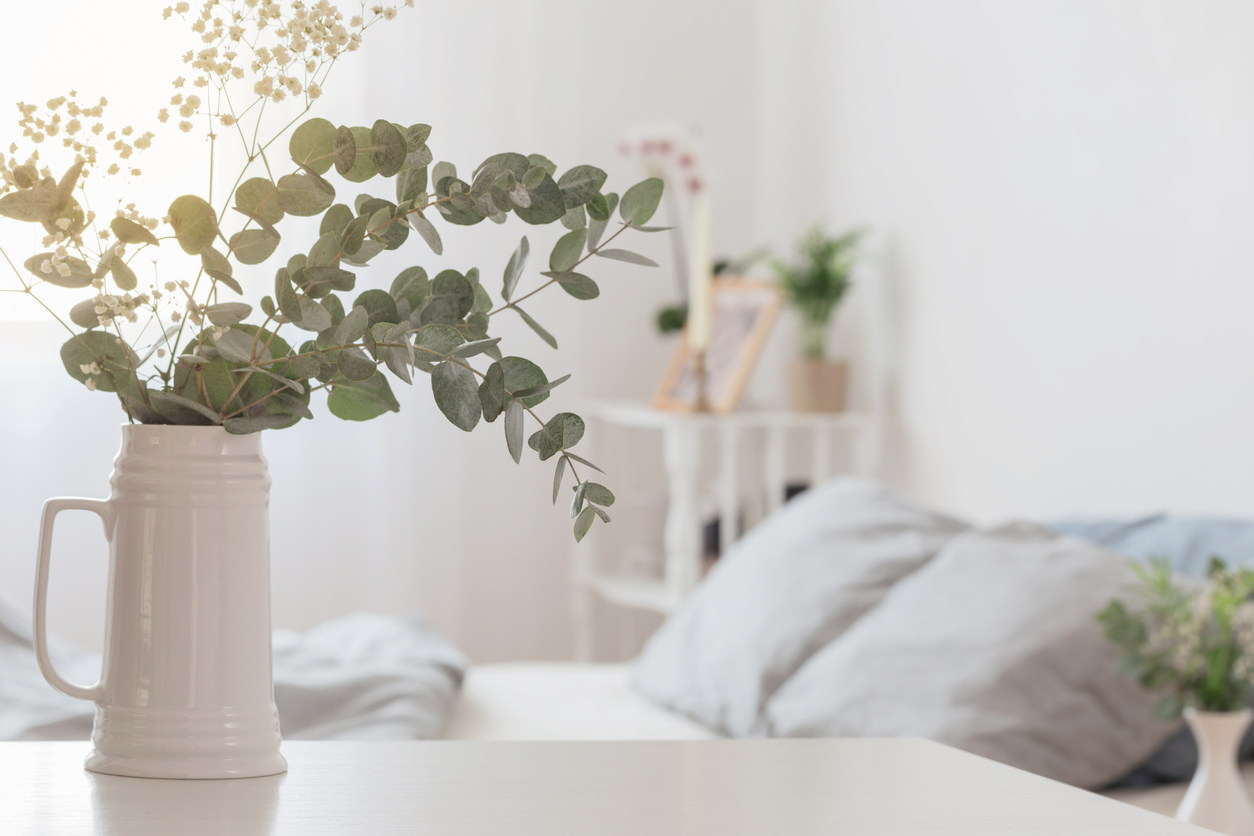 There's nothing fresh flowers and greenery can't do. While it's impossible to constantly have them freshly placed in your room, try to have them occasionally to make your room feel like a lush haven you never want to leave. Opt for artificial flowers and place them in a simple vase. Some flowers to consider are Baby's Breath, Lavender and Gardenia. For plants, try Peace Lily, Jade Plant or English Ivy.
Smell the fresh flowers from FarEastFlora.com, Flower Advisor, Noel Gifts or Roses Only. Or create a terrarium with The Green Capsule – apply promo code here and here for savings.
10. Be Bold with Wallpapers
Yes, we agree this is a tricky one - but if you're the type that prefers something temporary, wallpapers are the way to go as they're easily removable. Stick to the overall selected colour palette, ensure your wallpaper does not have large patterns and multiple colours as that'll be too much, and will be quite an eyesore, to be honest!
11. Freshen Up with a Room Spray
Fragrances play a big part in freshening up your room. Whether it's fresh flowers, air fresheners, essential oils or scented candles, these will help make your room a more liveable space to sleep in. Transform your room into your very own spa that helps you unwind after a long day. How about getting yours from nena or Oo La Lab?
Shop scented candles from Leisure Goods & Co, don't forget to apply our exclusive promo code here at checkout.
For proper and successful cashback tracking, please ensure you are signed in and shop through meREWARDS' brand pages, and click Buy Now. Read here to find out more.