Be it the common or master bedroom toilet, HDB BTO bathrooms (including condo apartments) are getting smaller by the year. However, this doesn't mean you can't create an illusion to make it feel bigger. Here are 7 tips and tricks to make your bathroom look more spacious, without doing any major renovation.

Read: Tips on How to Save Your Utility Bills at Home

1. Add One or Two Eye-Catching Piece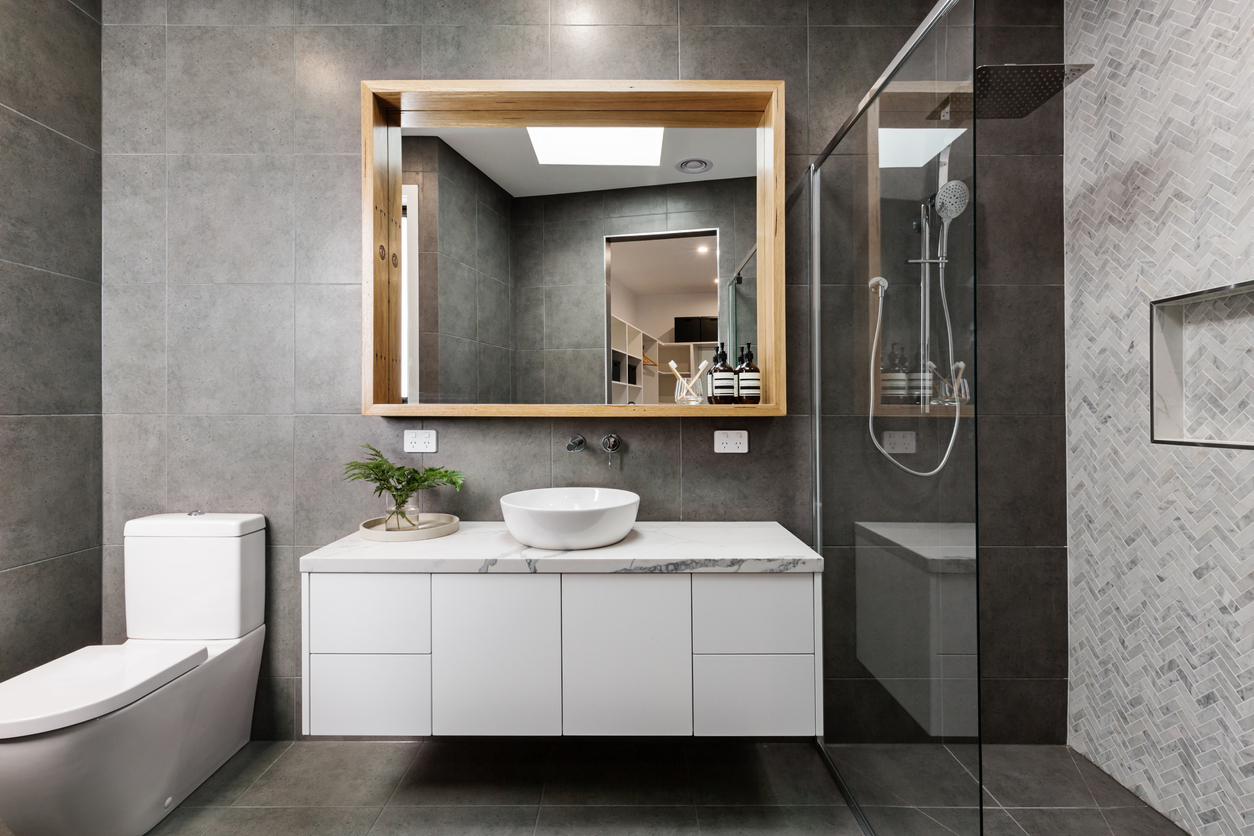 Focus the attention to an eye-catching piece the moment anyone steps into the bathroom. This shifts focus to the item instead of the bathroom size. Consider adding a vase with artificial plants or a beauty mirror. Try not to go overboard, just one or two items would do the trick.

Shop unique bathroom furniture from Shopee or get 20% OFF when you spend at Leisure Goods Co with our coupon here.

2. Allow Natural Light in As Much As Possible
Natural light instantly makes any space look bigger. Good lighting in a toilet is important as it makes putting on makeup or shaving an easier feat. If your HDB flat only has a small square window, avoid blocking it with hanging planters or laundry.

Read: Tips and Tricks to Decorate a Small HDB & BTO Living Room

3. Go Big with Mirrors
A big mirror in your bathroom creates an illusion of a bigger space. This logic applies to any part of your home. This trick allows more natural light to be reflected, opening up the space to make it look airier and well-ventilated. A tip when buying a mirror for your bathroom is to get a frameless mirror for a sleek look or a wall-to-wall custom-sized mirror, if budget permits.

Pamper yourself with beauty treatments from Avone Beauty Secrets here or here.

4. Remove Clutter and Start Organising
The next step if you're trying to resolve the above point is to remove all clutter. Figure out the theme for your bathroom, decide which you should keep and throw. If you have your skincare products lying around the sink, it's time to get storage boxes to neatly organise them.

Start organizing with storage containers from ezbuy and apply our promo codes here or here at checkout.

Read: Best Spas in Singapore to Pamper Yourself At

5. All White Colour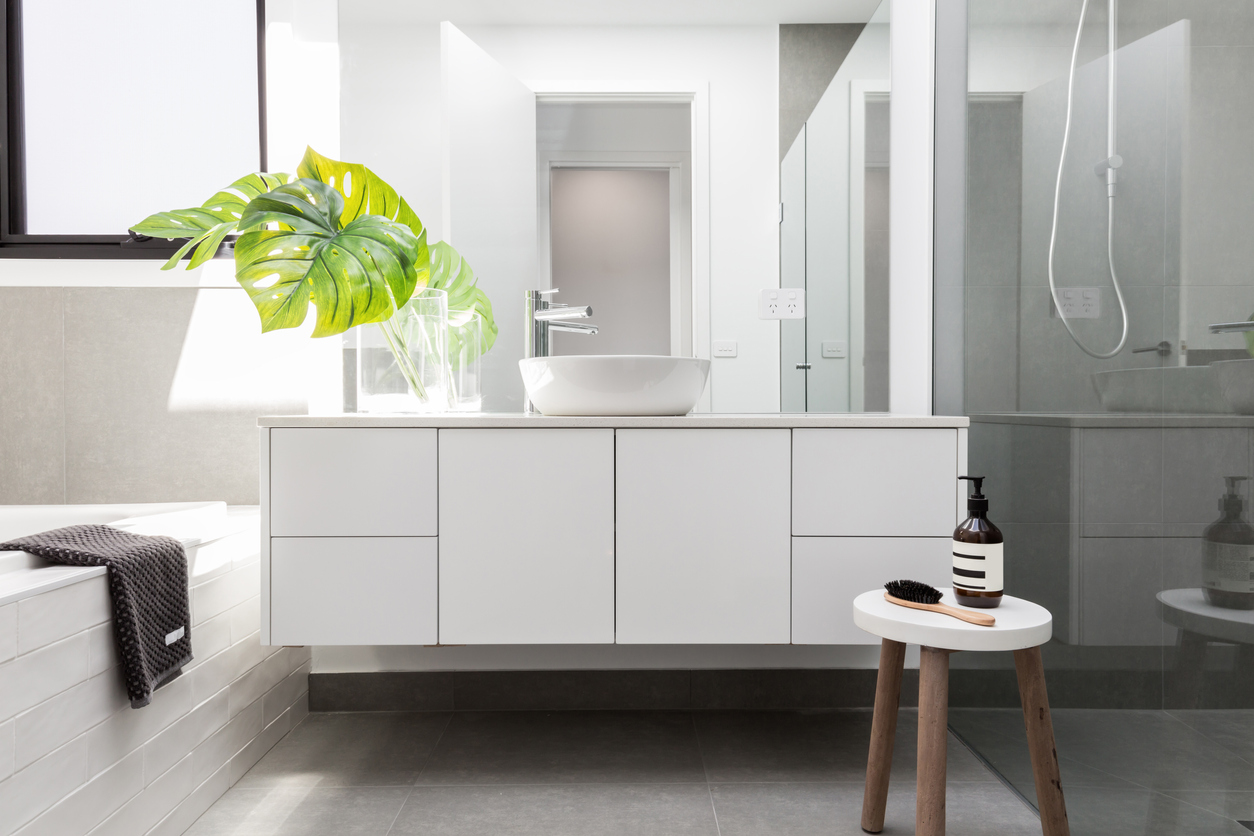 A white-coloured bathroom is a classic design that doesn't go out of style. Painting your bathroom white also allows light to be reflected, rather than absorbing it. However, this doesn't mean your bathroom accessories have to be white too! Consider adding a focal point, like a potted plant by the sink or a small hanging art for a pop of colour.

Read: Best Air Coolers to Keep You Cool in Singapore's Weather

6. Clear Glass Frameless Shower
The biggest space in your bathroom is the shower space. While it's not possible to expand the floor area, you can create an illusion of a bigger space by replacing your shower door with a clear glass one. Consult with a contractor as installation can be quite tricky.

Read: Benefits of Having an Indoor UV-C Steriliser Device at Home

7. Go Easy on the Decorations
Less is always more, so go easy on the decorations. Avoid filling up every corner of your toilet with knick-knacks, or hanging multiple art pieces on every side of the wall. This might end up making your toilet too cluttered. Only include functional items like a vanity area, oral care products and shaving kit.

For successful cashback tracking, sign in to meREWARDS and click 'Buy Now' in brands' pages. For more information on cashback, read here.