Newer homes such as a HDB BTO flat or a private condo now comes with a smaller per square foot area compared to those built a decade ago. It isn't surprising that fitting a furniture into a 3BR, 4BR and 5BR can now be more challenging. But this doesn't mean that you have to live with a cramped and cluttered living room. Get creative and decorate your small living room to make it look bigger than it appears. It is time to transform your living room into a stylish sanctuary, where you'll love spending some time at.

Furthermore, as some of us continue working from home, why not live and work in a comfortable and conducive space? Roll up your sleeves and get ready for a mini living room makeover with these small space design ideas to try.

1. Opt for a Smaller Coffee Table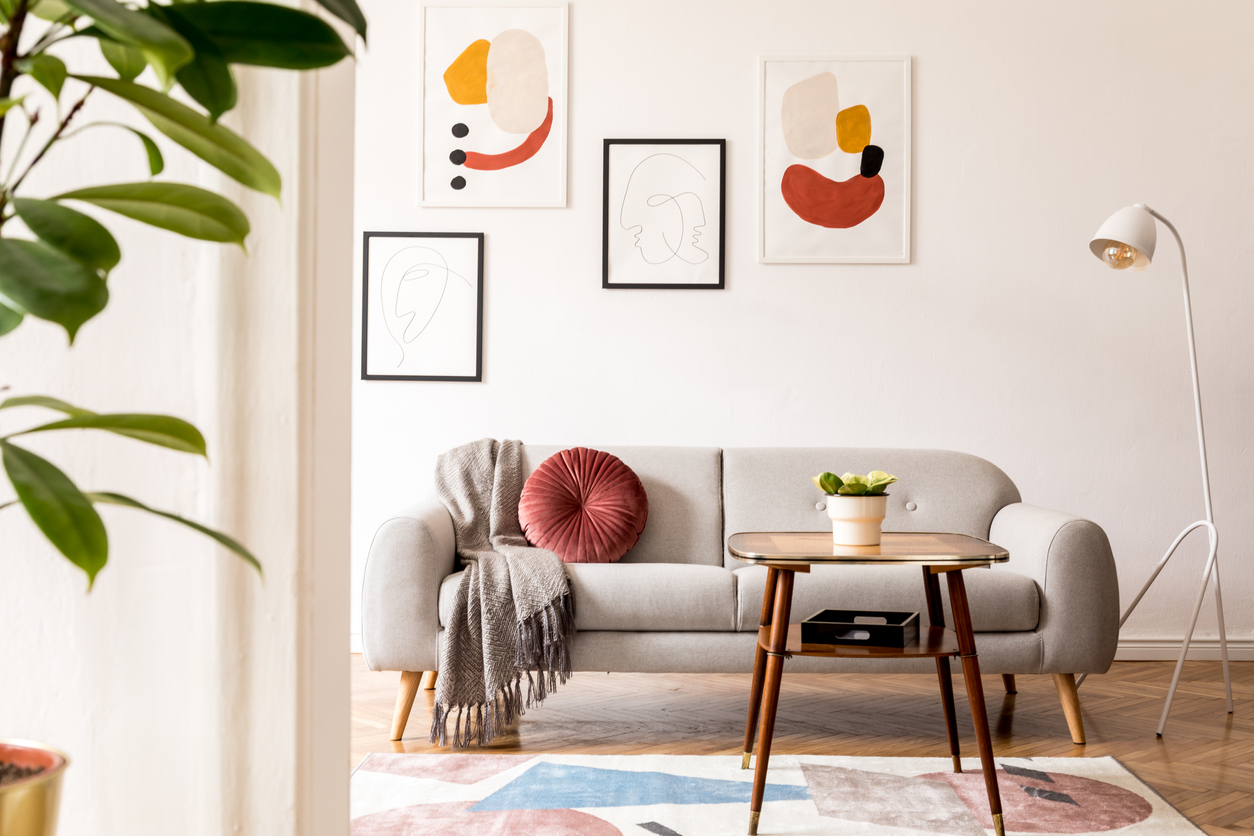 Because you're working with limited space, it only makes sense to get a smaller coffee table. Consider buying one that allows you to see the floor – this will help create a sense of spaciousness. Alternatively, you may use two even smaller tables which uses less space and give you better mobility.

Find a stylish coffee table at Shopee or apply Coupons for ezbuy purchases here and here.

2. Distract with Statement Pieces
Although this sounds counter-intuitive, try selecting one or two statement items to grab attention. By shifting your focus to these items, it'll help to distract from the overall small size of your living room. From an over-sized table lamp, art mural, oversized mirror to a marble coffee table, the options are endless. For an even more personal touch, create a gallery wall using different types of frame or colours and add your pictures for a walk down memory lane.

Get creative with an array of photo frames from Photobook SG or Photojaanic.

3. Create More Space Using Big Mirrors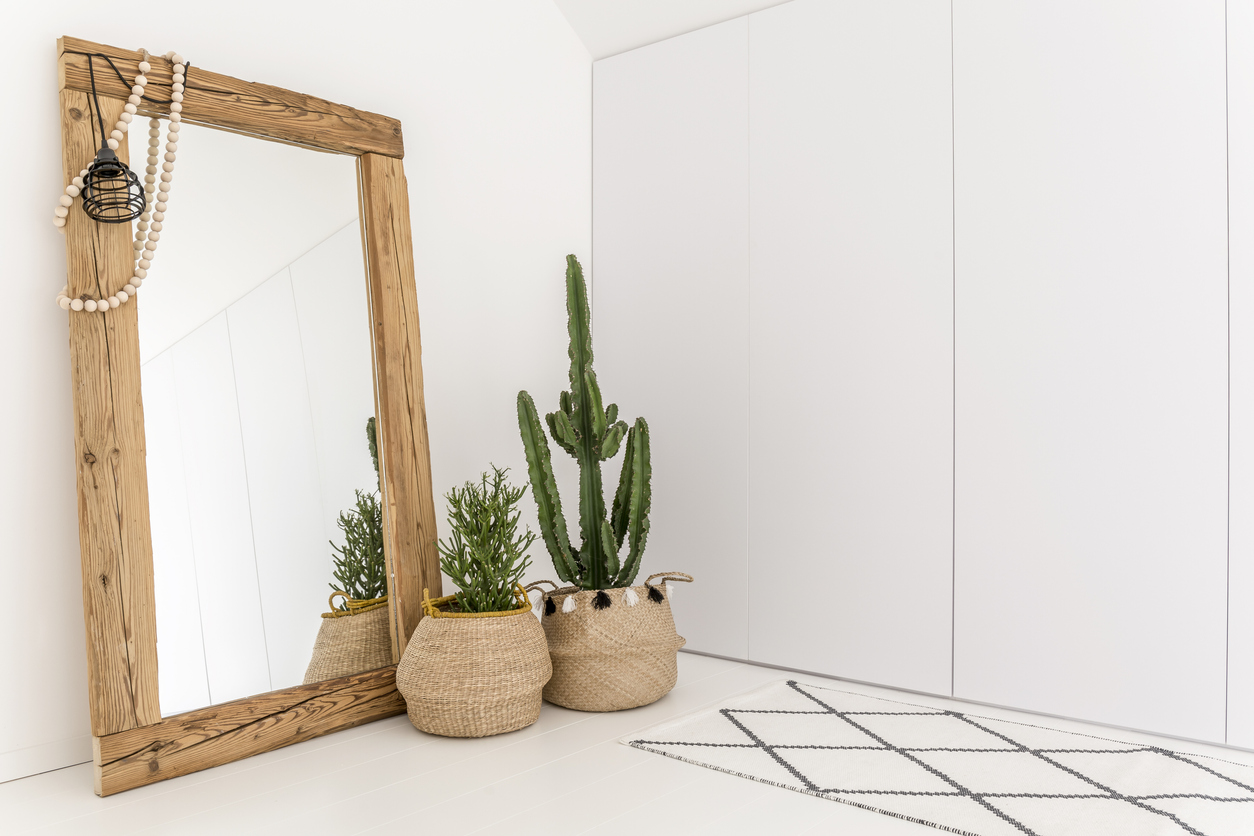 This is the oldest trick in the book to double up space - and it works! Adding a large mirror in your living room creates an illusion of space as it reflects light and décor. But for this to work, keep your living room's colour palette light for the maximum effect and opt for a big statement mirror instead of multiple small ones.

4. Maximising Storage Space
This is the trickiest part of keeping your home neat and tidy – but it can be the most rewarding if you do it right. Storage spaces aren't only found in boxes and crates! Unleash your creativity and make use of your walls. Try creating a linear bookshelf on the upper half of your walls, like a floating bookshelf. With this, you won't lose much valuable space with an option to place another piece of furniture or to even leave it bare.

Get yourself a floating bookshelf at Shopee or Amazon SG.

5. Decorate with Neutral Tones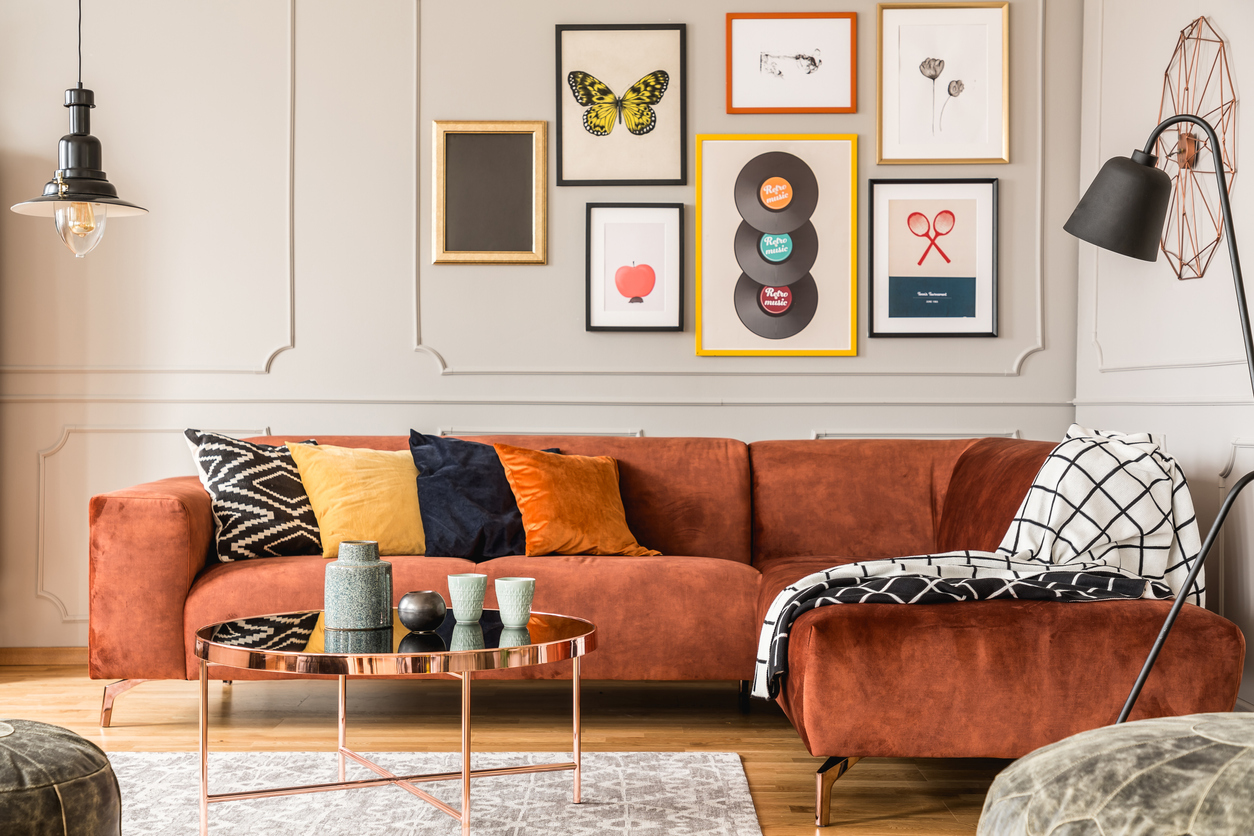 We love minimalistic-styled homes, in hues of black and white. But avoid keeping everything in just these two colours as it might look too boring. Opt for neutral coloured furniture or an earthy coloured scheme, which will help to brighten up your living room. For a more playful vibe, add a pop of colour easily with a contrasting sofa pillow or a house plant.

If you stick with neutral coloured furniture or an earthy coloured scheme, it can help brighten your living room. For a more playful vibe, add a vibrant pop of colour by adding a contrast pillow or a large house plant. Try applying this to other parts of your home too such as your bedroom and bathroom.

Sleep on the comfiest mattress from Zinus Mattresses and Furniture.

6. Add a Hanging Planter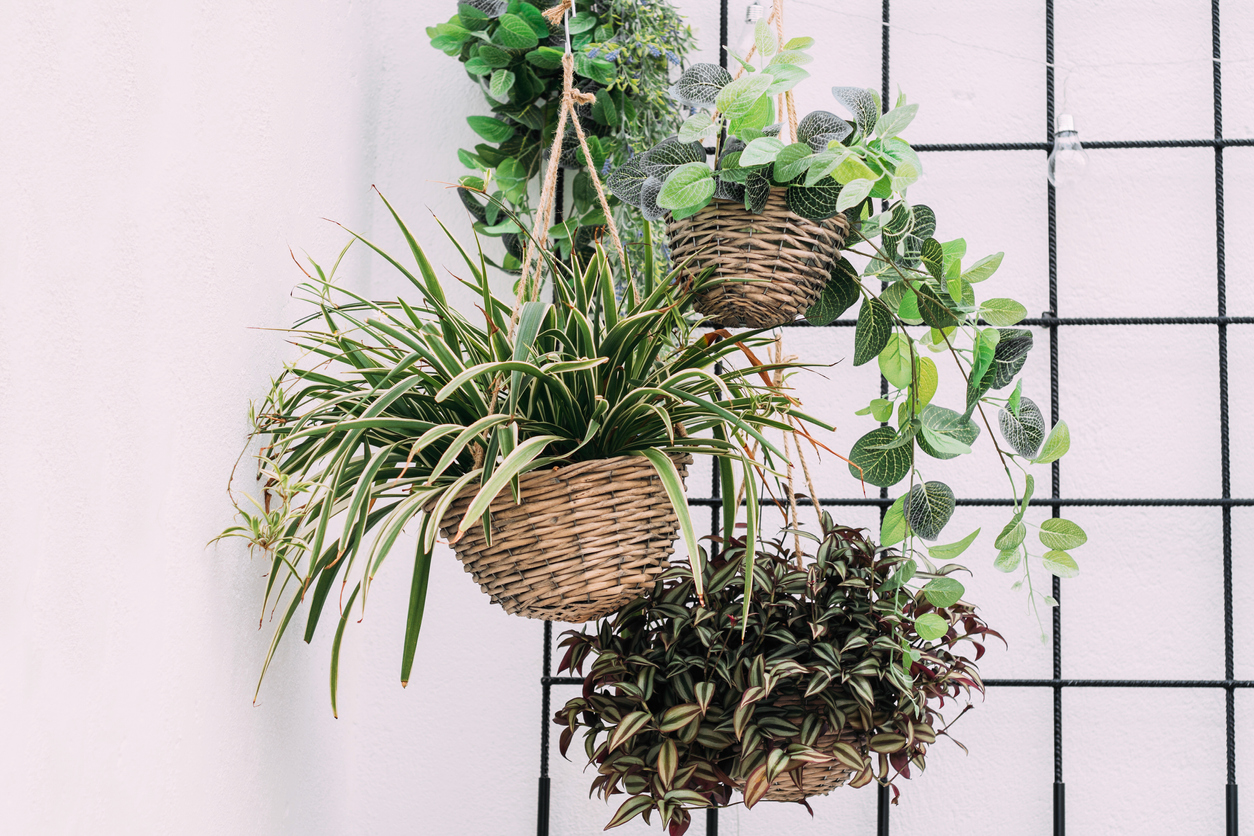 Add some nature to your humble abode with indoor hanging plants. Make your Pinterest home into a reality by considering home plants such as Marble Pothos, Orchids, English Ivy and Ripple Peperomia. Did you know that indoor houseplants are not just for visual beauty, they also help to improve concentration and productivity?

7. Paint Your Walls with Light Colours
The lighter the colour, the better. By painting your room white or a light colour, it will visually open up the area, making it more airy and breathable. But avoid having too many white furniture, as this may exude a clinical vibe. Give your home a bit of character by adding a splash of colour with homewares such as including a house plant, or a classic brown leather chair for an elegant look.

8. Let Light Permeate Through
No prizes for guessing this! Allowing natural sunlight into your living room opens up your space even more. Additionally, it will also allow better air circulation and remove any unwanted smell. To do this, use sheer curtains instead of dark and heavy ones. You may opt for blinds as well, but ensure you dust them once a month to prevent dust accumulation.

For successful cashback tracking, sign in to meREWARDS and click 'Buy Now' in brands' pages. For more information on cashback, read here.