Although dining out is put on pause, don't let that dampen your spirit to celebrate Singapore's National Day this year. If you don't feel like preparing a feast at home, order up these shiok National Day-themed meals which take classic Singaporean dishes for a spin. From Kopi-O cheesecakes, rendang sandwiches to Nasi Lemak burger, we hope you're hungry for an ultimate makan session!
Read: 15 Singaporean Fashion Brands You Should Know
1. Pulut Hitam Ice Cream by Kind Kones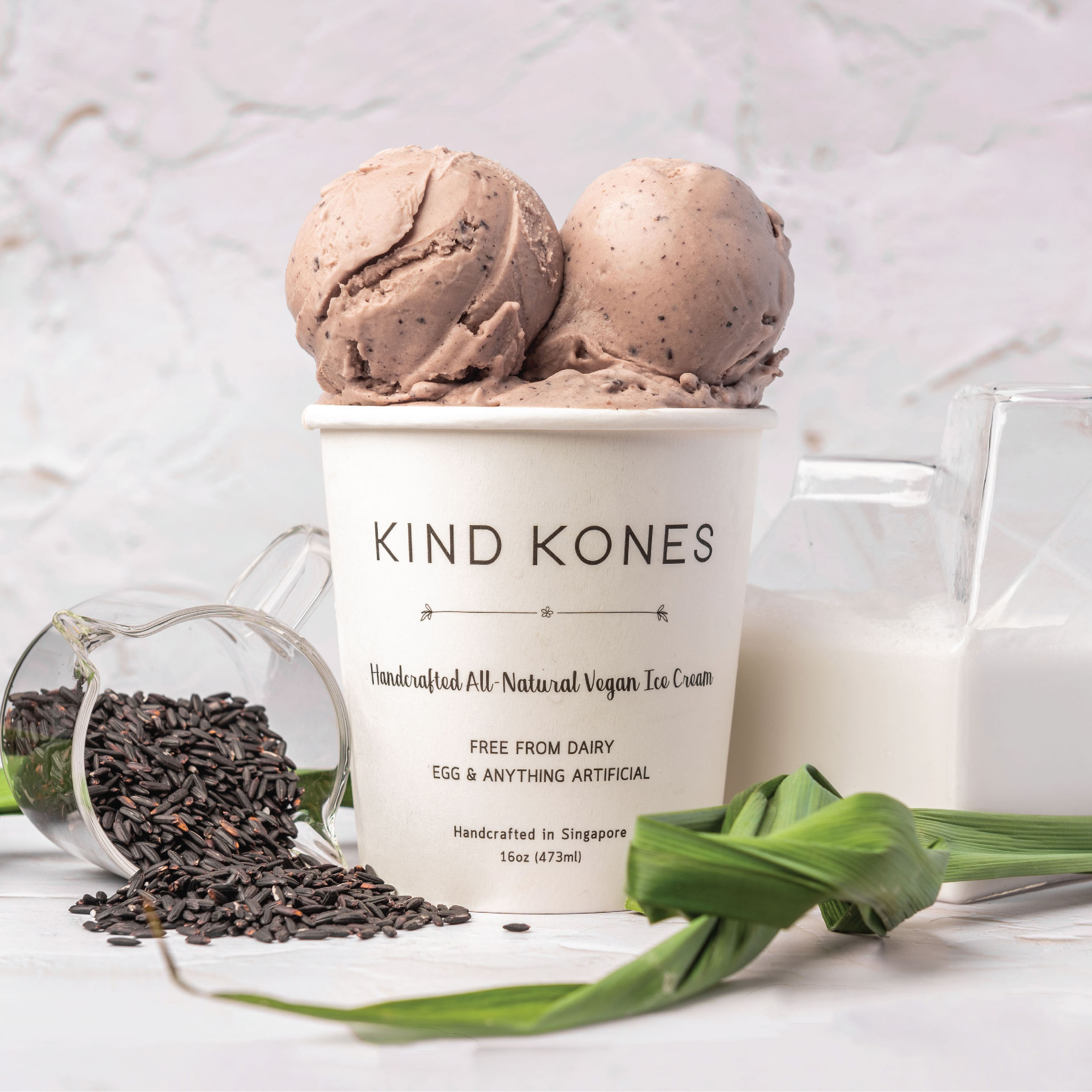 Source: Kind Kones
Source: Kind Kones
Start the list right with Singapore's favourite plant-based ice cream from Kind Kones. Yes, all flavours are free from dairy, soy, refined sugars, eggs, preservatives, and artificial flavours – all these without compromising their deliciousness. Try their special National Day flavour, Pulut Hitam ice cream, an iconic Malay dessert made with coconut ice cream, black glutinous rice, pandan and gula Melaka. Grab yours at $7.90 for a Single Scoop or $18.90 for a 450g pint.
Apply our Coupon at checkout and order here.
Read: Best Ice Cream & Gelato Shops You Must Try in Singapore
2. Fusion Pasta by Grain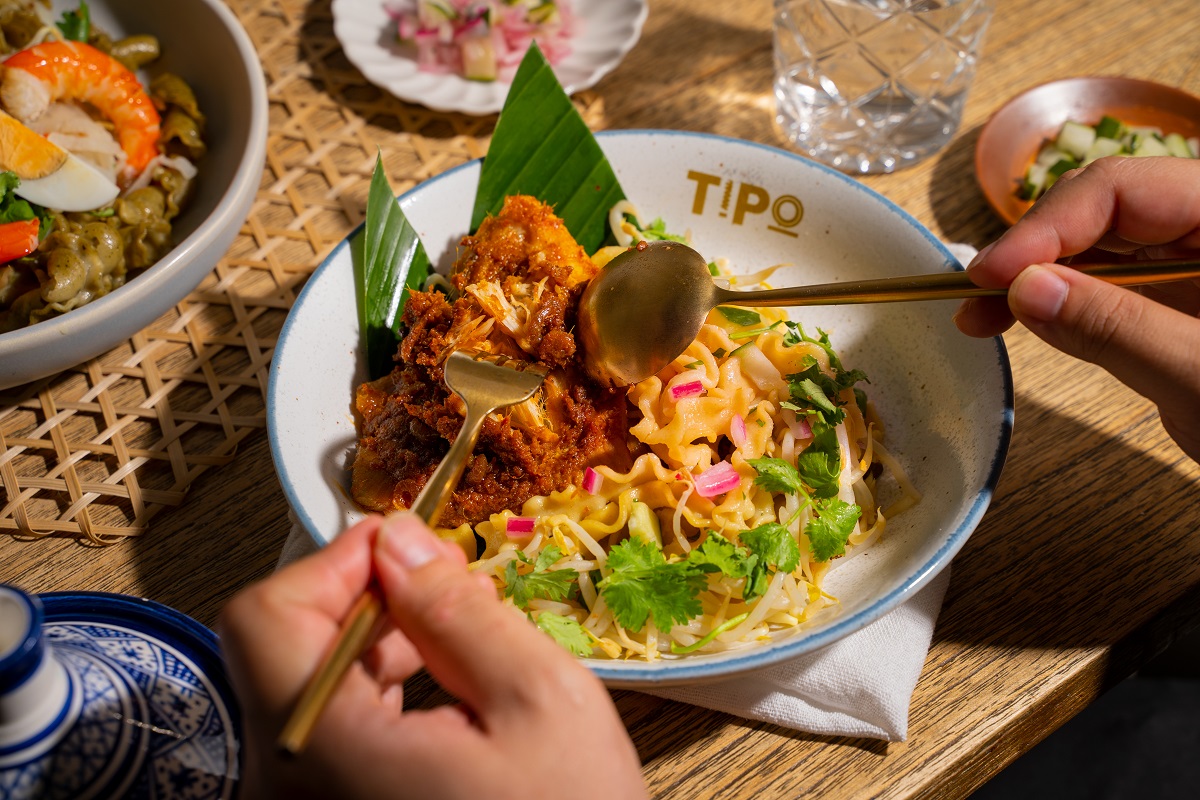 Source: Grain
Source: Grain
Facing adversities head-on during these trying times, Grain partnered with Tipo Pasta Bar to pay homage to Singapore's hawker culture. Using their wit, creativity and culinary experience, the duo created elevated flavours with handmade pasta and unique ingredients. Try the Deconstructed Shrimp Popiah Pasta ($17.95) – each bite is an explosion of flavour from the umami shrimp, coriander pasta, homemade fiery sambal, chye poh, turnip and more. Or be blown away by the Charred Sambal Stingray Pasta ($18.95) – made from handmade lime pasta, garlic, brown sugar, red chilli and more.
Grab our promo code and apply at checkout here.
Read: New Eats: 1-for-1 Asian Food Offers & Promotions 2021 in Singapore with Takeaways
3. Singaporean Breakfast Cheesecake by Cat & the Fiddle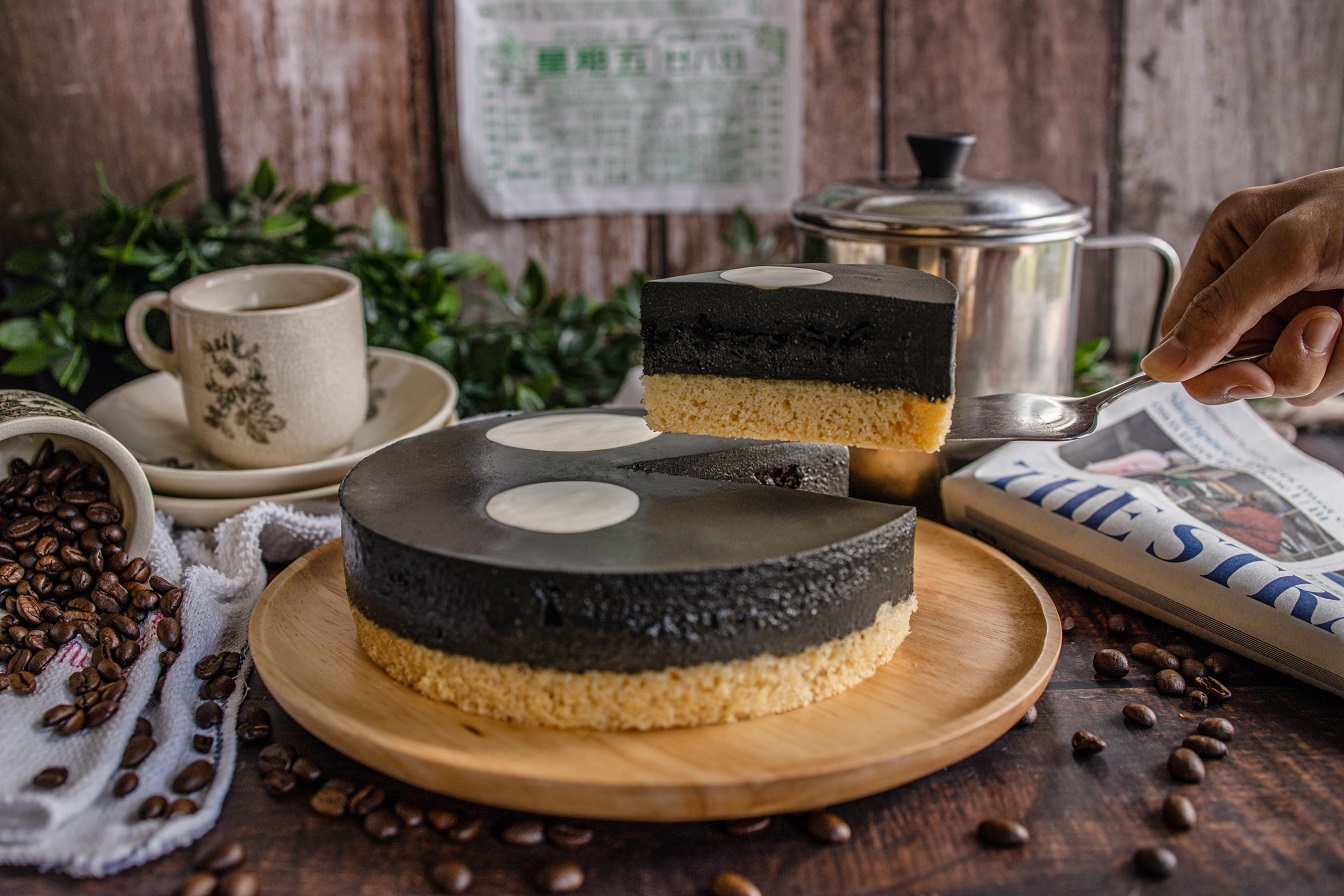 Source: Cat & the Fiddle
Everyone's favourite cheesecake brand, Cat & the Fiddle, is celebrating the nation's birthday with their latest flavour, Singaporean Breakfast – a Kopi O flavoured cheesecake. Made with Nanyang coffee powder, start your morning right with a slice of this charcoal vanilla sponge and the velvety smooth cream cheesecake. Submit your orders before 5pm, and receive them the next day. Available for a limited time only. Check out our favourites here.
Enjoy 10% OFF when you apply our promo code at checkout here.
Read: The Best Affordable Zi Char Stalls in Singapore with Delivery and Takeaway
4. Chicken & Beef Rendang Sub with Pandan Cookie by Subway
Source: Subway Singapore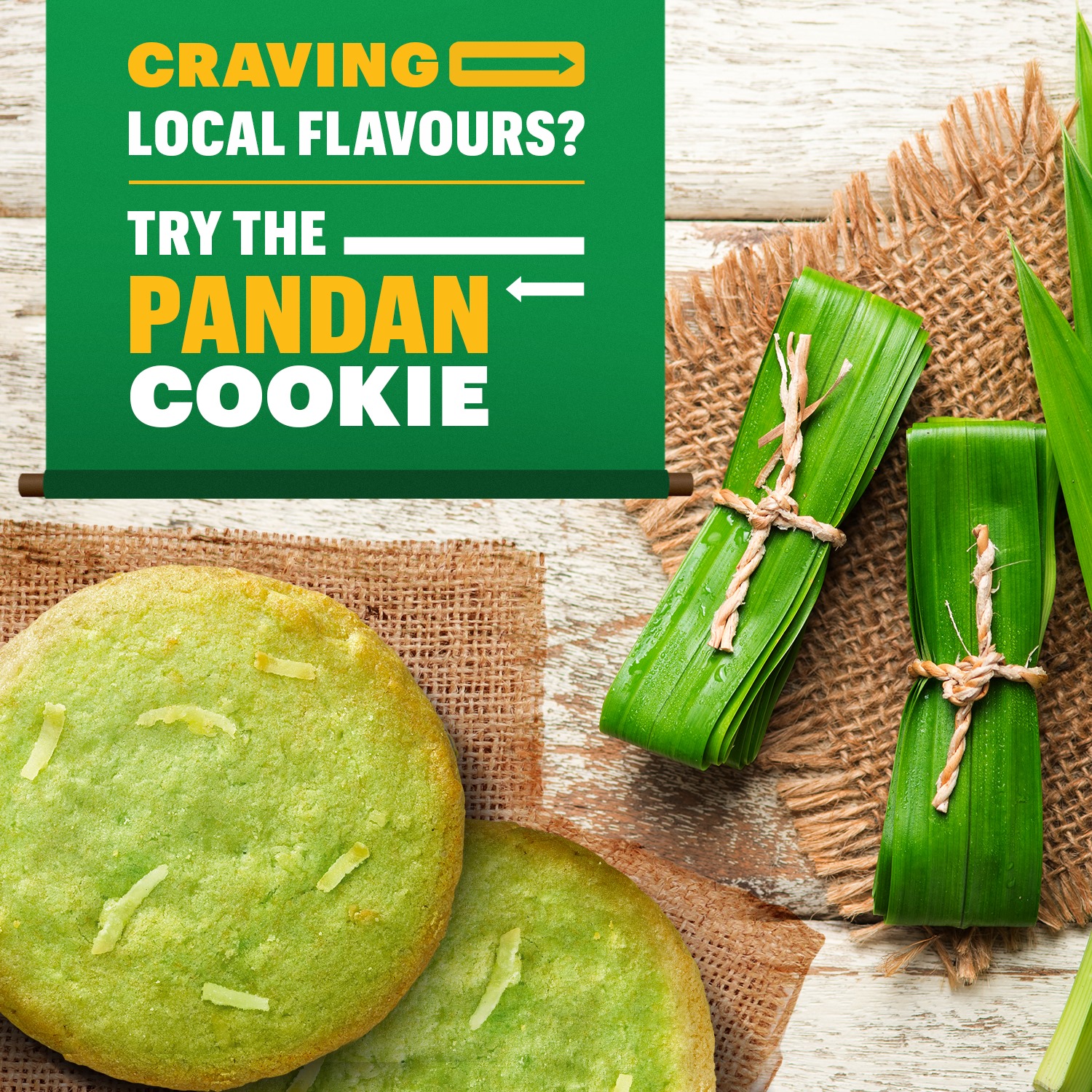 Source: Subway Singapore
Eat fresh with Subway's latest pairing on the menu, the Rendang Sub and Pandan Cookie. Drumming up celebrations for this year's National Day, they created a flavour familiar to Singaporeans. These local- inspired sub and cookie will only be available from now till 28 September 2021, so you better hurry down before it's gone. The Chicken Rendang Sub ($7.30 for a 6-inch or $12.30 for a footlong), Beef Rendang Sub ($7.90 for a 6-inch or $12.90 for a footlong) and Pandan Cookie ($1.40 per pc) are set to delight any taste buds.
Order via GrabFood here.
Read: 10 Restaurants, Cafes & Bars with the Best Views of Singapore
5. Ota-Ota Gurin Set by Maki-San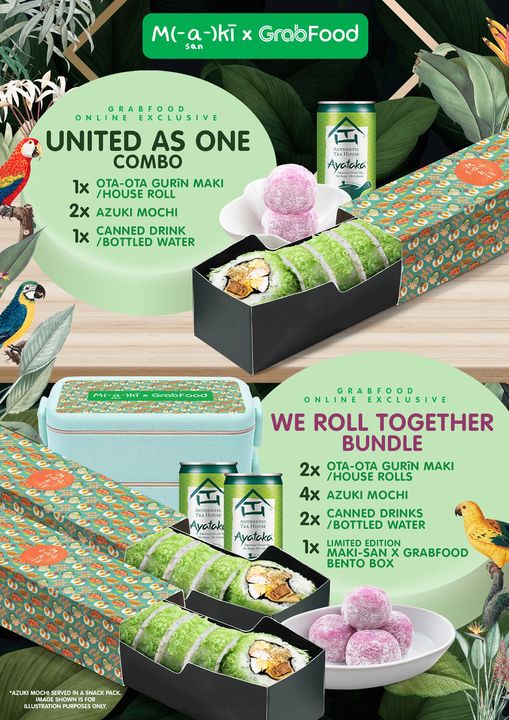 Source: Maki-San
Go green with Maki-San this August with their locally inspired Ota-Ota Gurin Maki/ House Roll Set – 'United as One Combo' or 'We Roll Together Bundle'. Comprised of tempura otah, enoki mushroom, shredded cheese, traditional nori, and other wholesome ingredients. But what makes it special are the addition of Kecap Manis Pedas Sauce for that fiery heat and the Gurin Tempura Crunch that has a light pandan fragrance. With every meal set ordered, you'll also get the Azuki Mochi served in a snack pack.
Order via GrabFood here.
Read: pandamart by foodpanda - Fresh Grocery in Singapore with Island-Wide Delivery within 30 Minutes
6. Ondeh-Ondeh Treats & NDP Exclusive Afternoon Tea Set by The Marmalade Pantry
Source: The Marmalade Pantry
Missing your weekend high tea sessions? Let The Marmalade Pantry take care of you this National Day. Indulge with their NDP Exclusive Afternoon Tea Set ($54+ per set for 2 pax or $70+ for 3 pax) – includes Ondeh-Ondeh mini cupcakes, truffle egg mayo and cranberry chicken sandwiches, selection of roast beef, lemon meringue tarts, buttermilk scones and more. If you can't get enough of the cake and cupcakes, you can add the Gula Melaka Petite Cake (200g for $20) or Ondeh-Ondeh Cupcake (box of 6 for $36).
Order here.
Read: Where to Indulge in the Best Basque Burnt Cheesecakes in Singapore
7. SG 56th Birthday Set for 4 by Blue Jasmine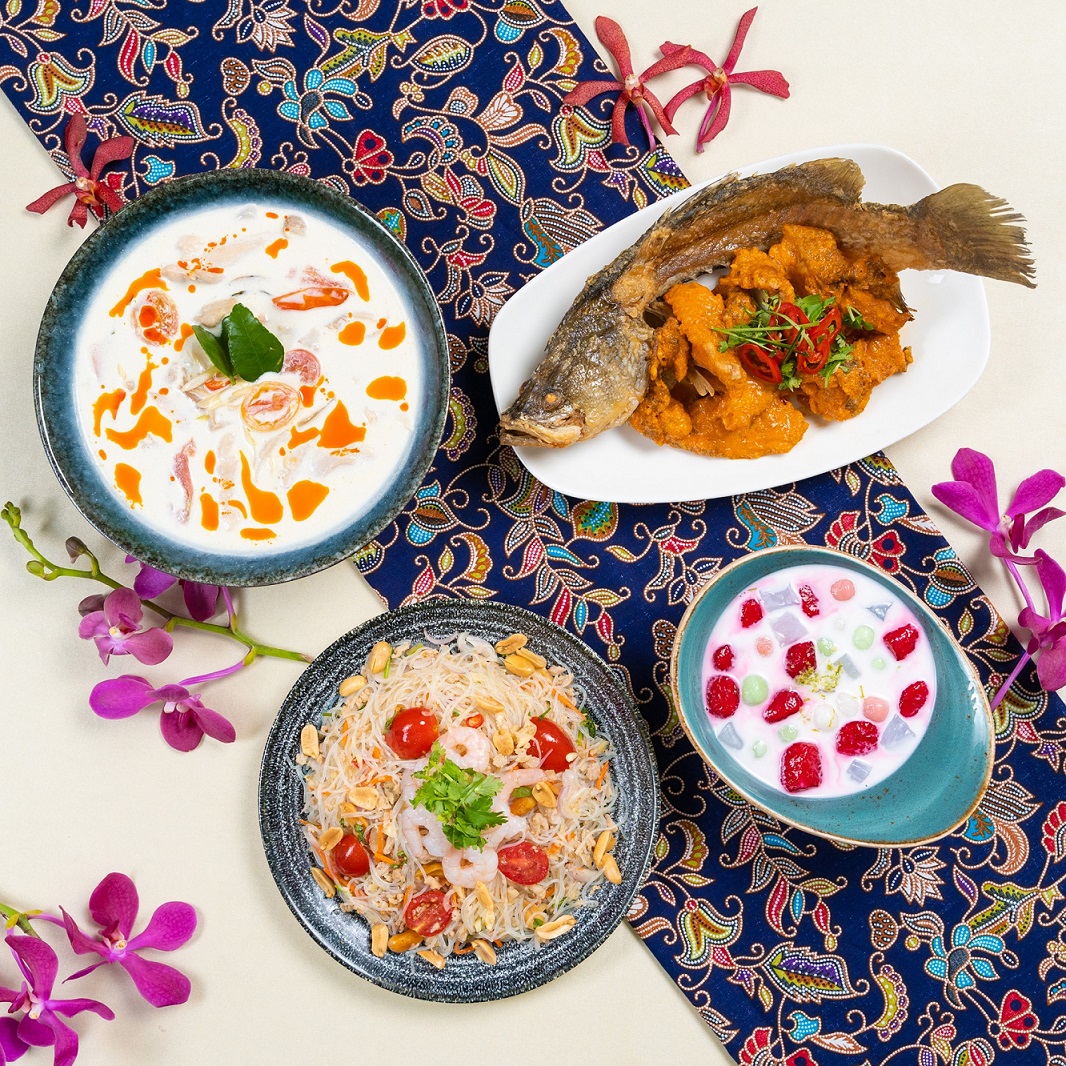 Source: Blue Jasmine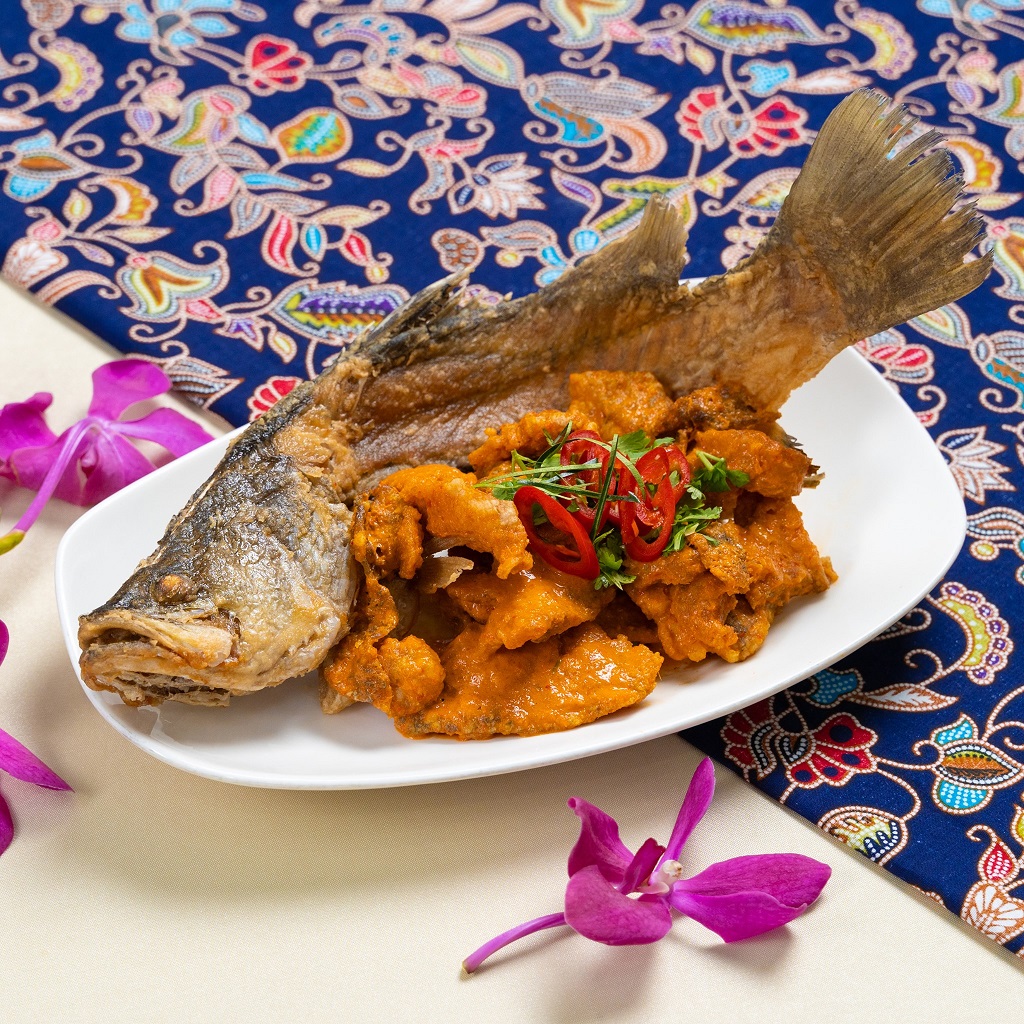 Source: Blue Jasmine
If there's a similarity between Thai and Singaporean cuisine, is that we both love our spicy dishes – and there are no restaurants that prepares them quite beautifully like Blue Jasmine. Indulge on a 4-course sumptuous Thai delight available for takeaway and delivery till 31 Aug. Whet your appetite with tangy Glass Noodle with Prawns and Thai Coconut Chicken Soup. But the limelight here is the Dry Red Curry Seabass, fried to a golden brown served with curry infused lemongrass and lime leaf. Finish your meal, with the Glutinous Rice Ball with Sweet Coconut Milk.
Order here.
Read: Where to Find the Best Organic Food and Groceries in Singapore
8. National Day Limited Edition Cocktails by GUDSHT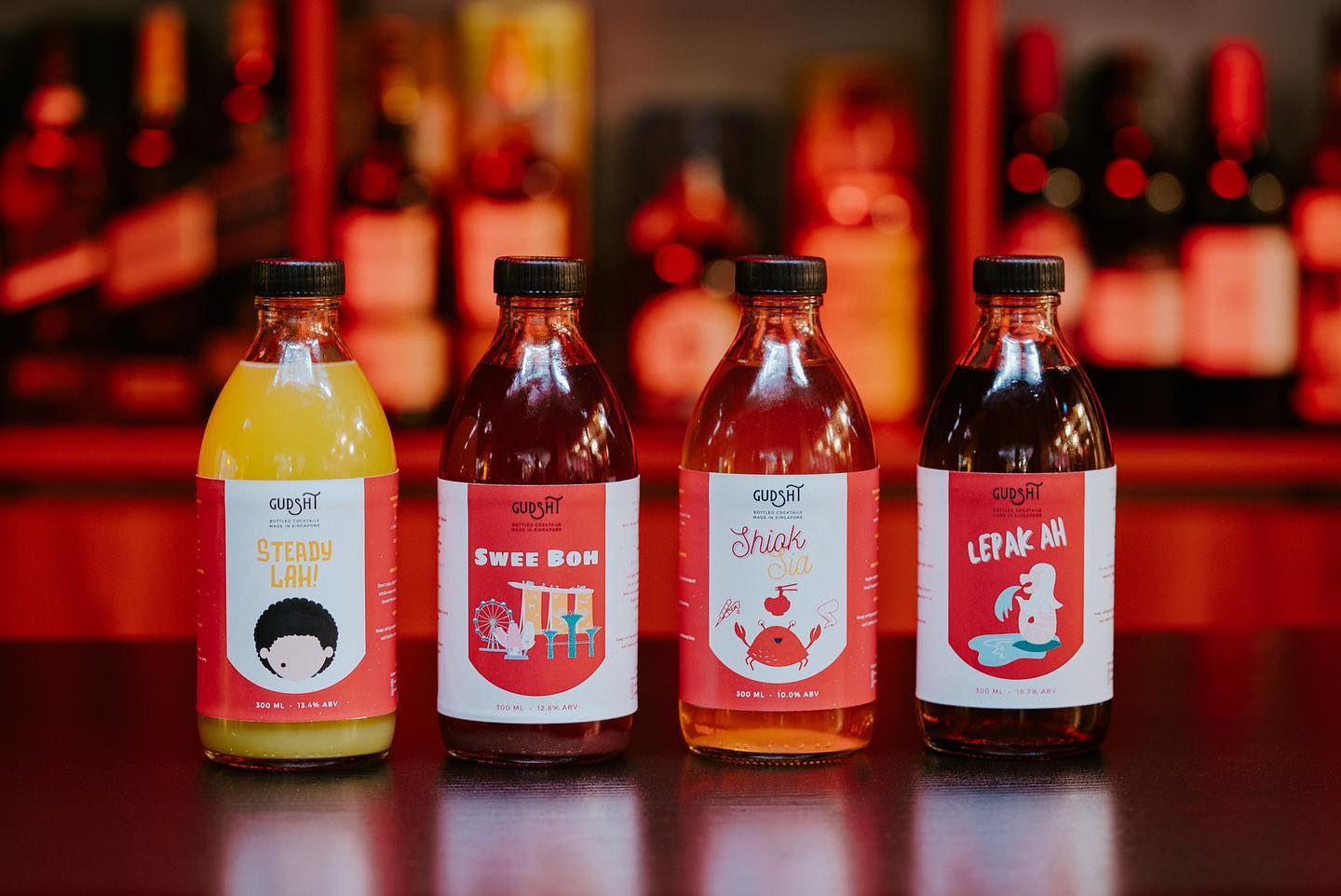 Source: GUDSHT
If the year has been rough on you or you're just looking for an opportunity to celebrate, try GUDSHT's National Day Cocktails. Cheekily named after Singlish phrases such as Shiok Sia, Swee Boh, Steady Lah and Lepak Ah, this local cocktail brand is set to make you smile. Each flavour is unique, such as the Shiok Sia which is a combination of Haku Vodka, chrysanthemum tea, lime juice, wolfberry and rose syrup. Each bottle is priced at $15 (200ml), $28 (300ml) or try all four cocktails with the National Day Bundle, $46 for 120ml or $96 for 200ml.
Order here.
Read: New Eats: 1-for-1 Desserts Offers & Promotions 2021 in Singapore with Takeaways
9. National Day Sofa Menu by Tablescape
Source: Tablescape
This public holiday is the perfect time for you to unwind, and the best way to do so is with Tablescape's National Day Sofa Menu ($56 for 2 pax). Let the team fix you a delicious spread of local favourites including bite-size savouries and sweet treats. Sate your appetite with Mentaiko Siders, Mini Baguette with Ham & Hae Bee Hiam Mayo, Chicken Satay Pot Pie, Chilli Crab Tartlet, Red Velvet Cheesecake, Pralines and more.
Order here.
Read: Best Local Breakfast Places in Singapore That's Better than Brunch
10. Nasi Lemak Burger by Burgs by Project Warung
Source: Burgs by Project Warung
Finding a good plate of Nasi Lemak is no easy feat, but sourcing for a good Nasi Lemak Burger is one of a kind. Created by the good folks behind Burgs by Project Warung, this Muslim-owned burger shop is flippin' patties off the grill with our iconic breakfast dish. This burger is constructed with deep-fried turmeric chicken, ikan bilis, freshly sliced cucumber, homemade sambal, and a fried egg. Wipe that drool away, and order yours via their website now. This burger is only available till 31 Aug.
Order here.
Read: Best Burger Joints You Must Try in Singapore
Apply our promo codes for online stores, sign in to meREWARDS, click 'Get Coupon Code' and apply at the merchant's checkout page. For physical stores, flash the voucher in your meREWARDS App to the merchant. More details here.
For successful cashback tracking, sign in to meREWARDS and click 'Buy Now' in brands' pages. For more information on cashback, read here.