It's official! You're slated to receive BTO HDB flat key very soon, but your mind is in shambles – due to renovation and interior design works you foresee in the pipeline. You've seen chic and thematic houses from Scandinavian to industrial and minimalism. But how do you put them all into place? What is the first step to achieve the home of your dreams? For context, the average size of a four-room BTO HDB flat in Singapore today measures 968 square feet. If you have already received the keys to your new flat, or have seen your friends' new nest, you will notice that it is smaller than the flats your parents bought back in the days.
Instead of lamenting your lack of space in your new humble abode, focus on making the best out of your new situation instead. Here are five space-saving tips to get you started. If you're a fan of minimalistic homes, it's your lucky day!
Here are 5 tips and tricks to storage ideas to maximise space, for your new HDB BTO flat.
1. Creative storage solutions
Derive inspiration from the architects who envisioned homes in high-rise buildings in land-scarce Singapore. Do the same with your flat and opt for shelves and tables that can store your items without taking up much floor space
Find your perfect shelves at Amazon SG.
2. Utilise your walls
Your walls can help if you're low on square space. Add shelves on your wall, install pot rails, hang your photos, and the list goes on. You can even mount your bicycle up, which doubles as a great wall feature. Just ensure you don't over clutter! Remember, less is always more.
Purchase your picture frames at Photojaanic.
3. Tension rods
These are applicable to anything at all! Think unused wardrobe spaces where you can hang an additional rod for your t-shirts and pants, under the sink for your cleaning supplies, or even in deeper drawers to keep your potlids upright. This would maximise your floor space, providing space for other necessities.
4. Behind cabinet doors
Keep your items organised and out of sight with magazine racks or hanging baskets. Simply ensure that the new additions are carefully measured, so you don't end up with a half closed door. Have an extra space on your shelf? Let loose and dance away (while you're doing chores) with a JBL Speaker. If you're not the loud music type, shop an array of earphone options at Creative Technology.
5. Multi-tasking furniture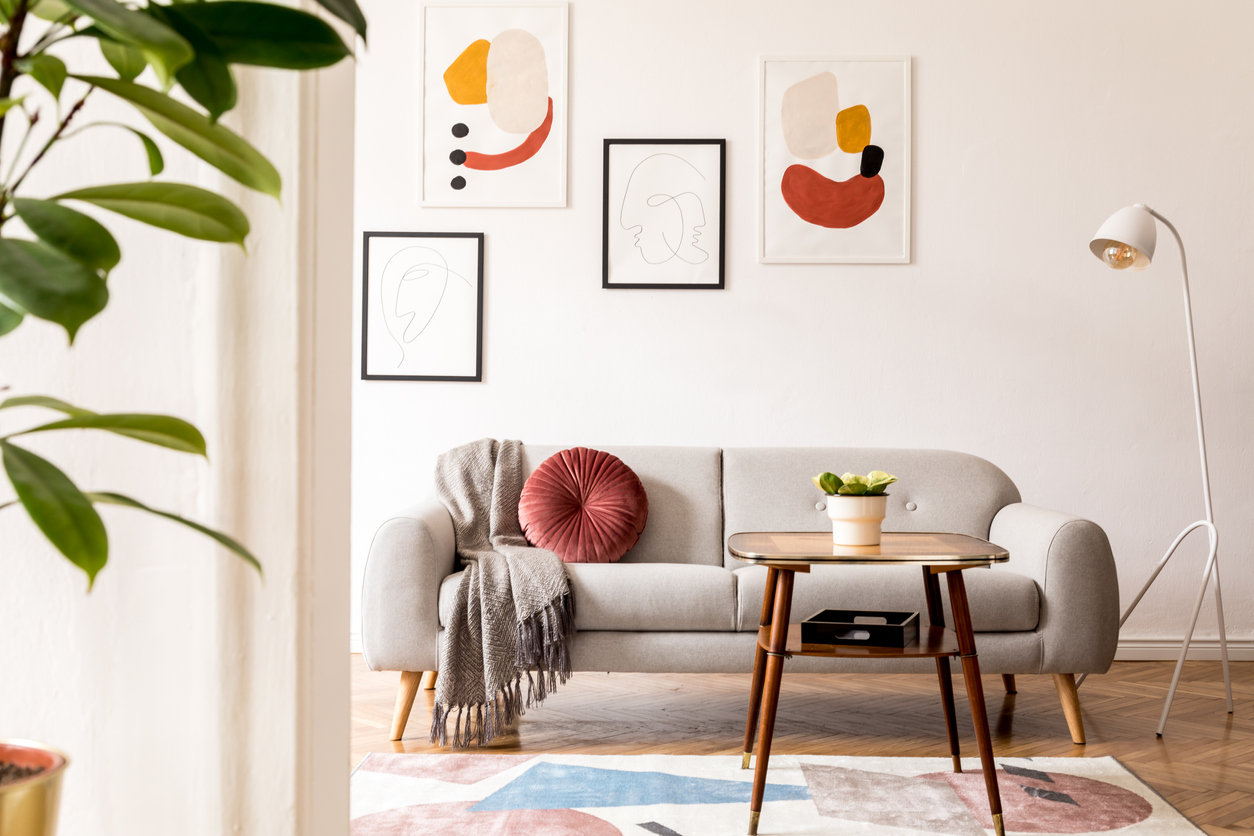 Think a coffee table with concealed storage space, a bed with storage drawers underneath, or a sofa that folds out into a makeshift bed. These items come in handy for smaller-room flats.
Shop a bevy of home and living furniture at Shopee.
After sitting down with your significant other, planning and envisioning what your future house will look like, take a seat and bask in reality that all these will soon come to fruition. To celebrate, wine and dine with meREWARDS by earning cashback, enjoy 1-for-1 dining offers or Book a Table. With that cashback amount, it'll waive off expenses for home renovation – money put to good use!