Some of us are still required to continue working from the comfort of our home, but that doesn't mean we should skip on keeping ourselves fit. Exercising helps build a strong immunity to protect our body against viruses, and also promotes strong mental health. Not sure where and how to start? We've curated four beginners to advanced home workouts you can incorporate into your daily routine to for a healthier lifestyle.
1. Arm Workouts
• Dips: As an alternative to a bench, use your couch or a dining chair instead. Dips help build a strong arm, and targets tricep muscles. Do 10 repetitions, for 3 to 4 sets.
• Single Arm Row: Stand with your right leg in front, lean forward and support your upper body with your right hand on the wall, sofa, or dining table. Using a bottled water, row backwards and upwards. Do 10 repetitions, for 3 to 4 sets.
Grab yoga mats from Lazada and receive up to $8 OFF with our Lazada promo code Coupon here.

2. Abs Workouts
• Planks: We know this isn't your favourite, but it builds a strong core and is one of the most effective workouts. It benefits the entire body as you try to stabilise your core. Take it up a notch and mix it up with side planks.
• Russian Twists: Instead of using a dumbbell, substitute with a detergent bottle or any home item of similar weight to your regular dumbbell (3kg is ideal). Raise your feet up from the floor for an added challenge. This will give you the burn and lose stubborn belly fat.
Indulge on delicious and healthy keto meals from Ketomei for your meal prep! Enjoy 30% OFF all Keto Meal Plans subscription with our promo code here.

3. Leg Workouts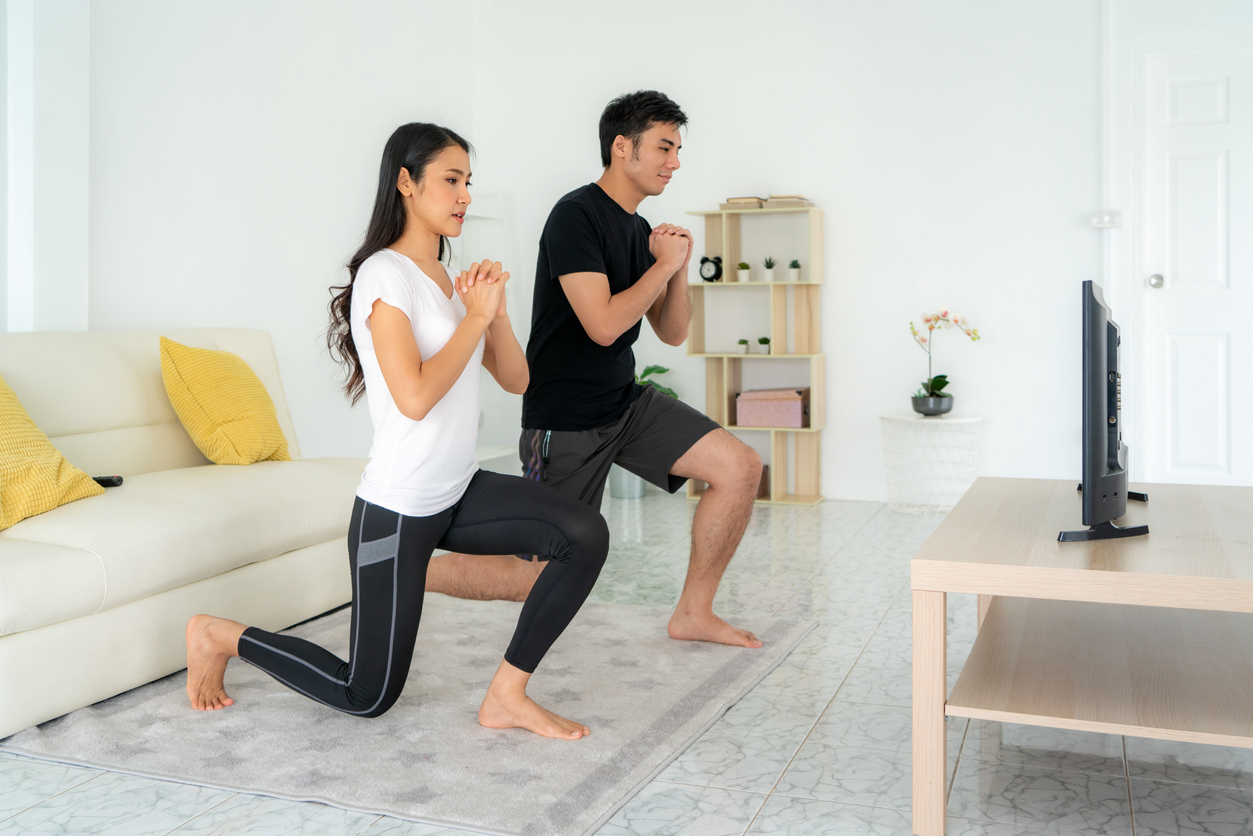 • Squats: Use bottled water as your weights, stand shoulder-width apart and embrace your core. Slowly lower your butt down into a squat and ensure your knees are in line with your feet. Squat back up while keeping your knees out and chest up. Do 15 repetitions, for 3 to 4 sets.
• Side Leg Raises: Lie on one side with your legs straight out, stacked on top of another. Rest your torso on the floor mat and lift your top leg upwards in a controlled movement. Ensure you are lifting from the hip, not your lower back. Do 15 repetitions, for 3 to 4 sets and then repeat for the other side.


Kickstart a yoga journey and stay zen with Platinum Yoga. Claim FREE 1-month membership (worth $350) here.

4. Full Body Workouts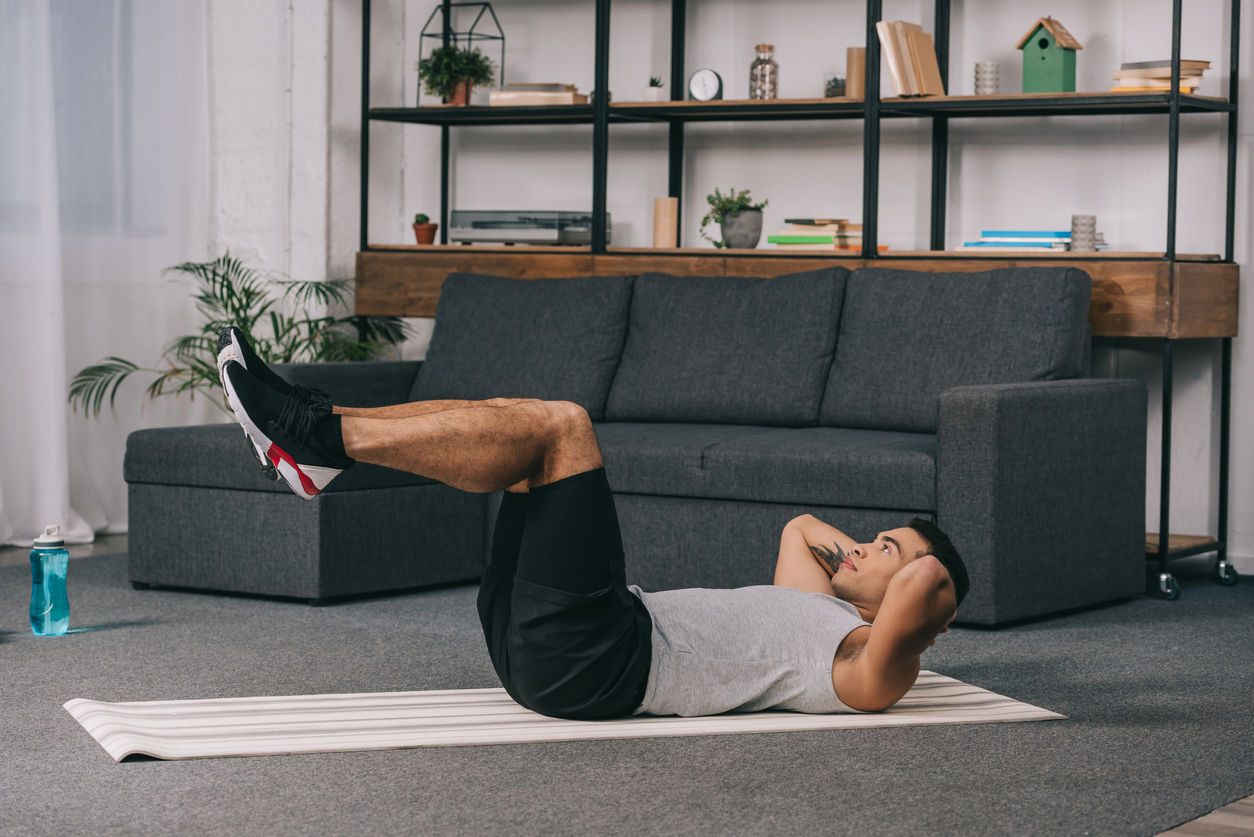 • Mountain Climbers: Sounds challenging right? Because it is! Mountain climbers help build strong stamina. Try it at different paces to get your heart rate pumping. Or you can slow down to engage your core for some ab work.
• Burpees: A high-intensity exercise that gets your heart rate up, burpees are the best finisher for your workouts. Try it for 20 seconds, and rest for 10 seconds. Do 3 to 4 sets for a full-body stamina workout.
Exercise in sportswear for your home workouts from Nike, JD Sports, Adidas and Axtro Sports.

If you're still unsure of the techniques, follow these home exercises that use home items such as water bottles and a mop.

For successful cashback tracking, please sign in to meREWARDS and click Buy Now in the brands' pages. For more information on cashback, read here.