As wearing masks in public is now considered mandatory, let's ensure we're being environmentally friendly as well by using reusable ones. Here are some local brands that have stepped up by creating reusable masks you can buy, while still looking fashionable and trendy.
1. ANS.EIN
Source: ANS.EIN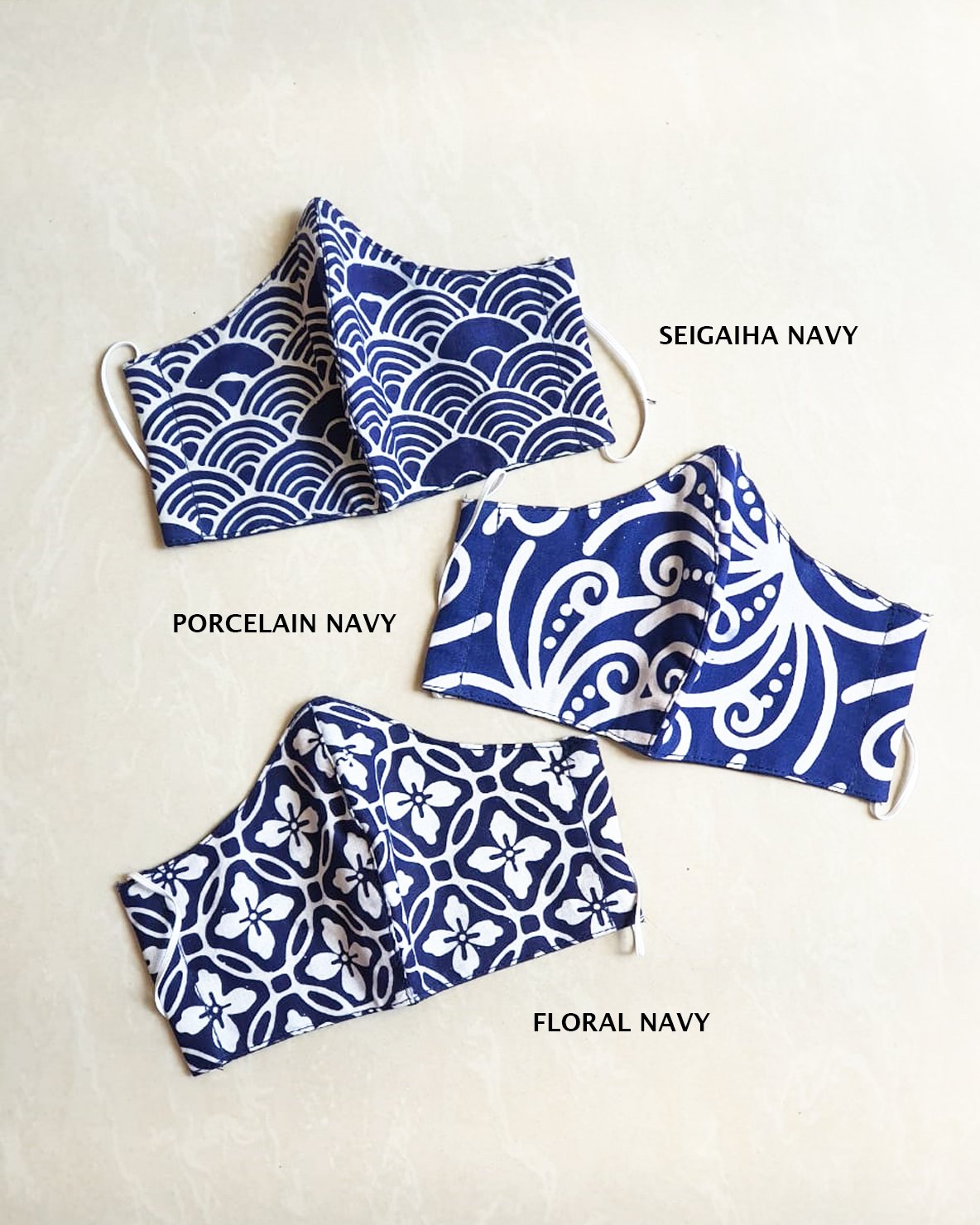 Source: ANS.EIN

From basic colour, printed to even batik designed reusable masks, the good folks at ANS.EINS is currently working on a project to distribute 2500 reusable masks to our frontline heroes. Their masks are lightweight and made up of three layers. The inside layer is made of cotton, the middle layer is of waterproof fabric, and the outer layer is made from polyester. We're lovin' their best-seller, Seigaiha Navy!

Purchase online here, from $5 onwards.

2. MAISON Q
Source: MAISONQ
Source: MAISONQ
Known as Masks for Good, for every mask bought at Maison Q, 20% of the amount will be donated to Happy Stork Programme, run by babes.org.sg. The programme is aimed at helping teenage mothers from low-income families to buy daily essential items. Buy their reusable masks which comes in many printed designs, and are available for both kids and adults.

Purchase online here, from $16 onwards.

3. Olive Ankara
Source: Olive Ankara
Source: Olive Ankara

Let Olive Ankara dispel the notion that masks should only be in basic colours. Get these masks to brighten up your lives, each one is made from 100% wax print cotton. They are designed with an adjustable earloop, washable and reversible. For higher protection, slot in a surgical mask in the mask pocket. 10% of their profit will be donated to local charities helping migrant workers and Singaporeans in need.

Purchase online here, $19 with free shipping islandwide.
Keep your mask safely with mask holders from AliExpress.

3. BY FITOT
Source: By Fitot
Source: By Fitot

Comes in various abstract prints, By Fitot is an advocate for sustainability. Their reusable masks sold out fast after launch, so make sure to keep your eyes peeled on their Instagram page. Besides selling printed reusable masks, the brand also sells straws and cutleries that comes with a cute pouch set.

Purchase from Instagram here, from $16 onwards with FREE Registered Mail.

4. Independent Market
Source: Independent Market
Source: Independent Market
Made with double-layered 100% cotton fabric, each mask comes with an inner cotton pocket that allows you to add a disposable mask filter, available for purchase too. The fabric used for the reusable masks is breathable and hypoallergenic, which is ideal for people with sensitive skin. They have kids and adults option available, which are sold in a bundle.

Purchase online here, from $30 for a set of 2.
Find your preferred mask extender from Shopee here.

5. ELNADYAH
Source: ELNADYAH
Source: ELNADYAH

With an option for head loop or earloop, ELNADYAH uses batik designed fabric for her reusable masks. It comes in both kids and adults sizes and has standard or pocket options to put in a mask filter. Every reusable mask purchase comes with a free filter paper.
Purchase online here, for $12.

6. LoveSG
Source: LoveSG
Source: LoveSG

Show your love for our city with these patriotic reusable masks from LoveSG! From #SGUnited, #StayStrong and Merlion designs, inject a sense of local pride with these masks. For every purchase, they will donate one to Masks Sewn With Love or Migrant Workers' Centre.

Purchase online here, for $9.90.

For successful cashback tracking, sign in to meREWARDS and click 'Buy Now' in brands' pages. For more information on cashback, read here.
Powered by Froala Editor