Are you cooped up at home and yearning for a quick getaway? While travelling abroad seems impossible in 2020, how about being a tourist in your own city? With the government's recent announcement of $100 SingapoRediscovers vouchers to be given to every Singaporean, you'll have a plethora of choices for a fun-filled experience!
As you'll only receive these vouchers in December 2020, you can start planning or take advantage of the current SingapoRediscovers promotions and deals available. Currently, there are 214 hotels, 40 attractions and 87 local tour operators approved by the Singapore Tourism Board (STB). Before we list down the fun adventures, here are important things to know about the SingapoRediscovers Vouchers:
• Who are eligible for the vouchers and where can I use them at?
All Singaporeans aged 18 and above only, Permanent Residents are not eligible. You can use the vouchers on Staycation, Attractions and Tours! Why not start to rediscover Singapore now? Check out our curated list below.
• How will I get these vouchers and when can I start using them?
They will be credited via SingPass and will come in $10 denominations. You can start using them from December 2020 when they are issued and valid till June 2021.
• How can I use my vouchers? Can they be used at a single place and combine with vouchers from other family members?
More details on redemption will be announced in November 2020.
STAYCATION
1. lyf Funan Singapore
Source: lyf Funan Singapore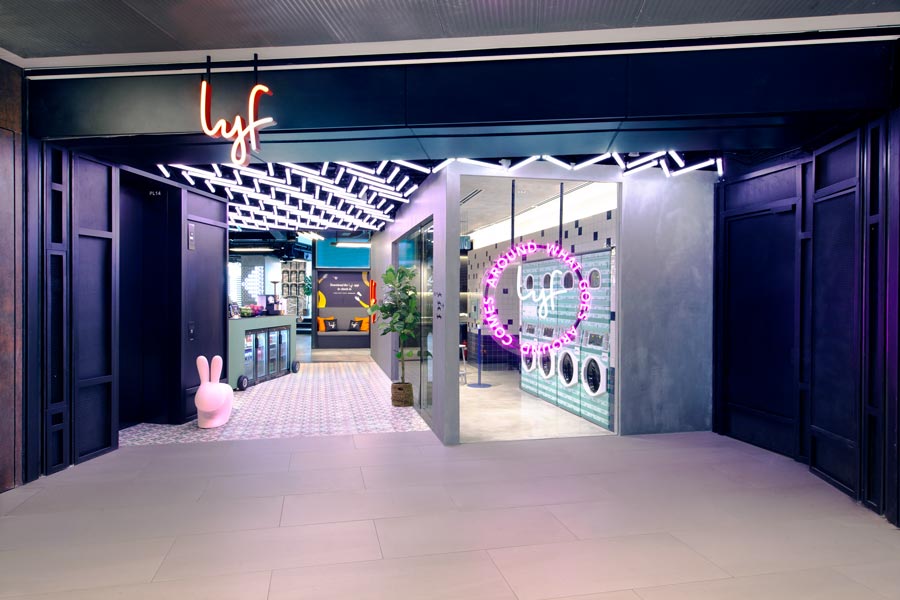 Source: lyf Funan Singapore
lyf Funan Singapore brings new lyf (pun intended) to co-living space with its carefully thought spatial design promises a memorable staycation. Every room comes with high-speed WiFi so you can Instagram from every corner or watch Netflix all day long. Choose your room from One of a Kind (for your peace of mind), Two of a Kind (for you and the lover) or All Together (for some family bonding time).
Price: $108+ for One of a Kind Room here
2. Hotel Soloha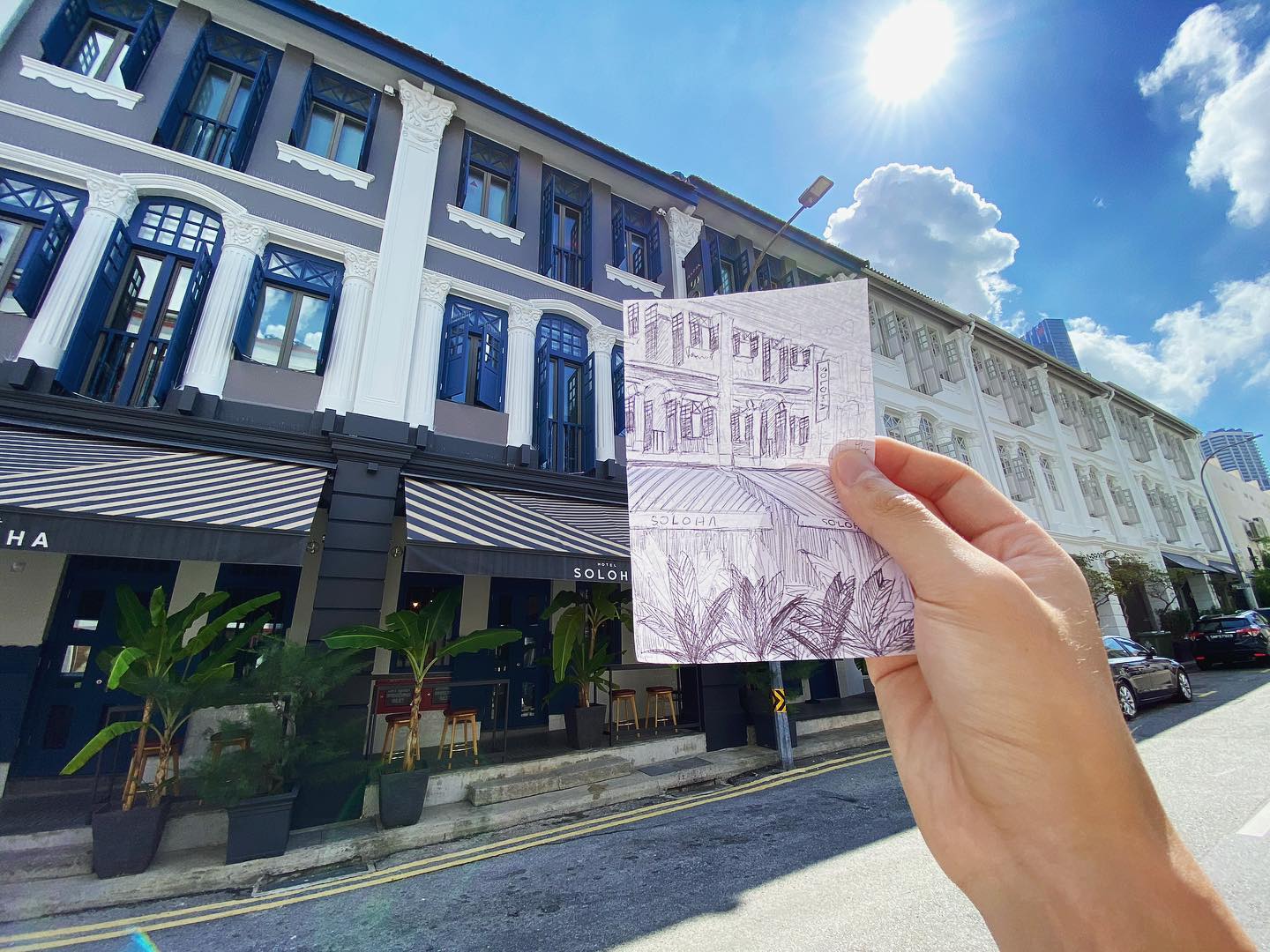 Source: Hotel Soloha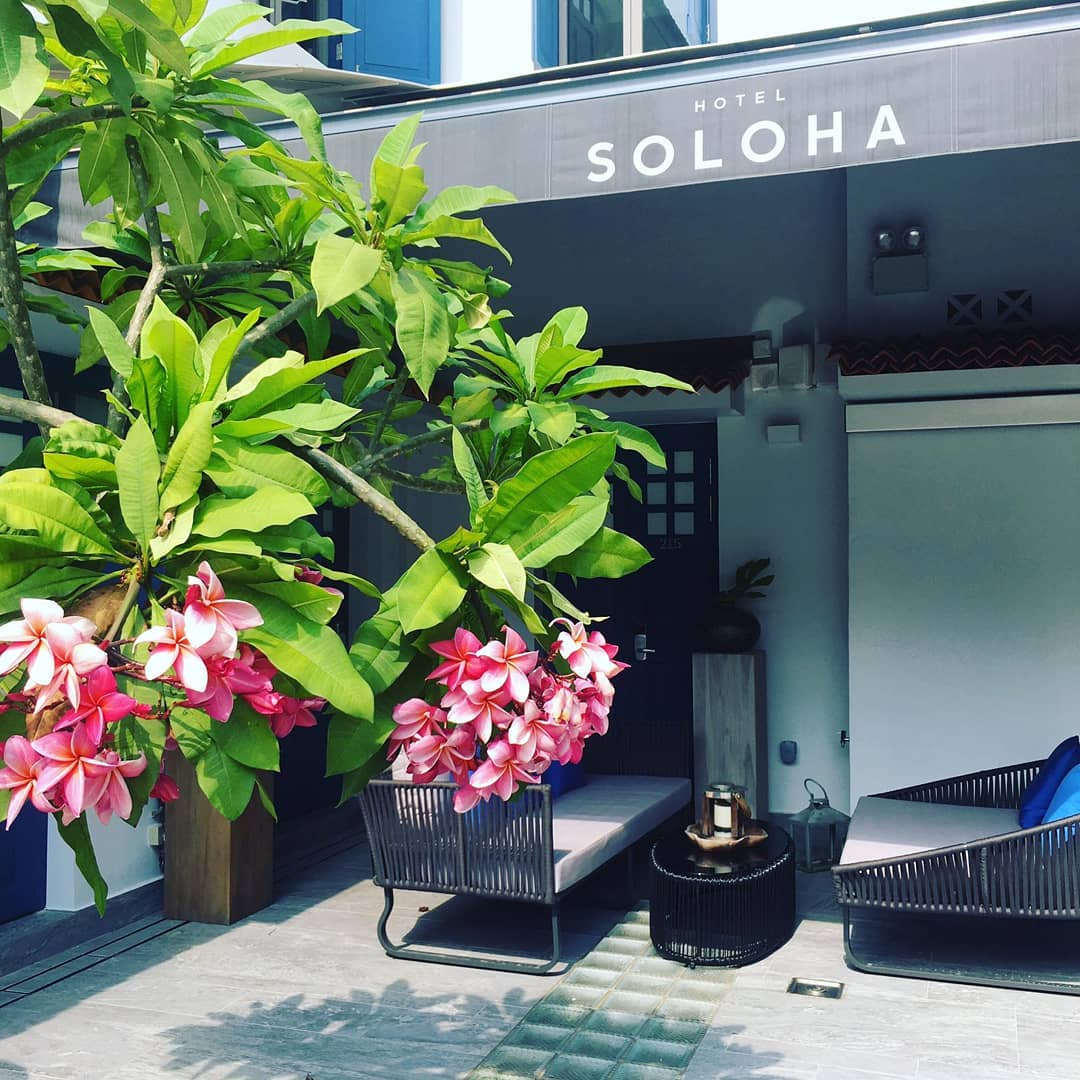 Source: Hotel Soloha
When you thought Keong Saik Rd can't get any cooler – Hotel Soloha is the new kid on the block and a staycation here is the respite you've been craving for. Its name was conceptualised from the Hawaiian greeting 'aloha' and every room here greets you with its attention to detail for a memorable stay – think high-end European sanitary ware and Raindance technology in the showers. Located just a stone's throw away from tourist attraction spots such as Ann Siang Hill, Outram Park and Chinatown, you'll live and breathe good vibes here at Hotel Soloha.

Price: Stay 2 nights or more and get a FREE bottle of wine, fries from Takeshi Noodle with 10% OFF total bill, all-day 1-for-1 Asahi Beer and early check-in and check-out (subject to availability) here.

3. Crowne Plaza Changi Airport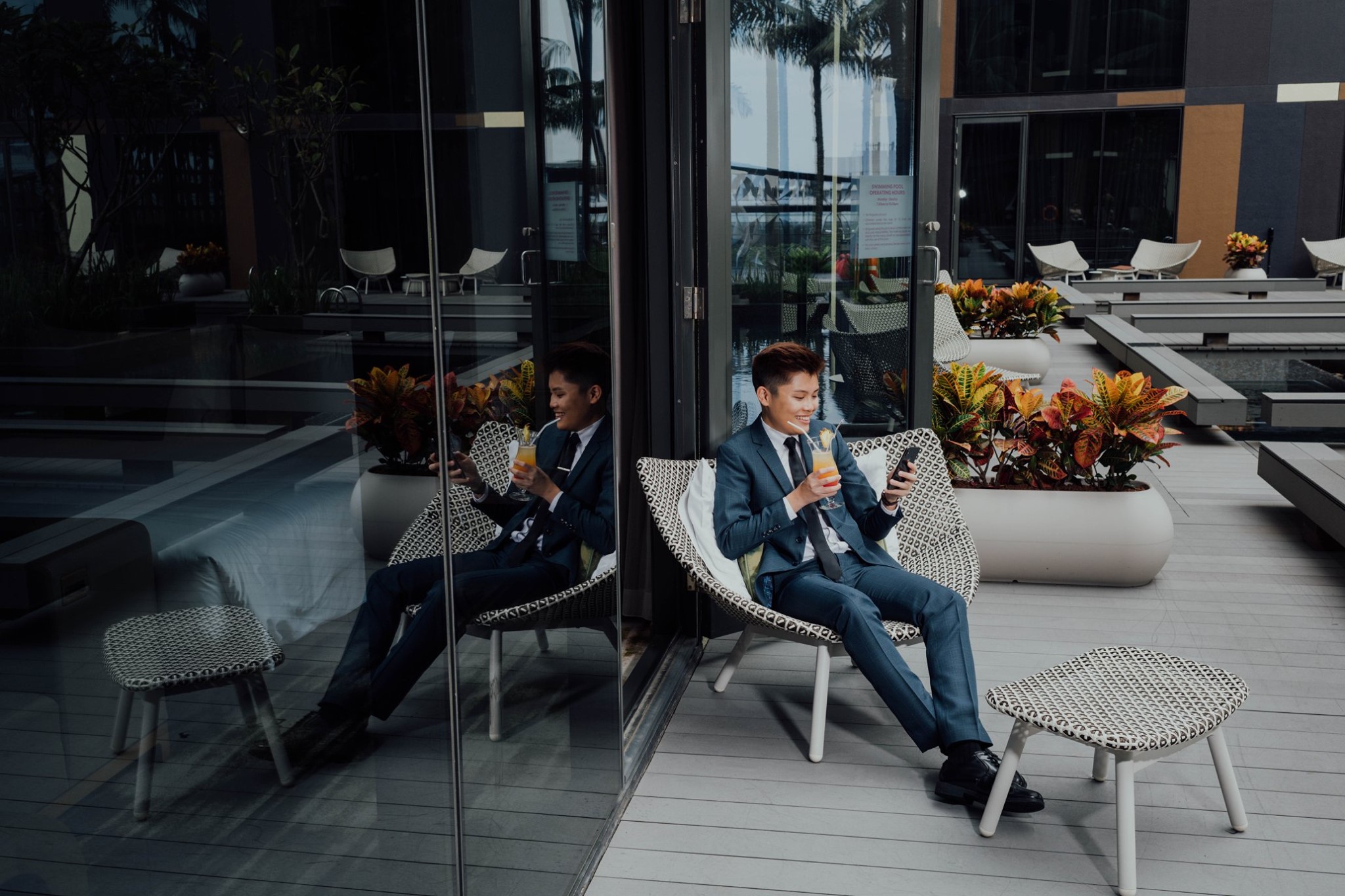 Source: Crowne Plaza Changi Airport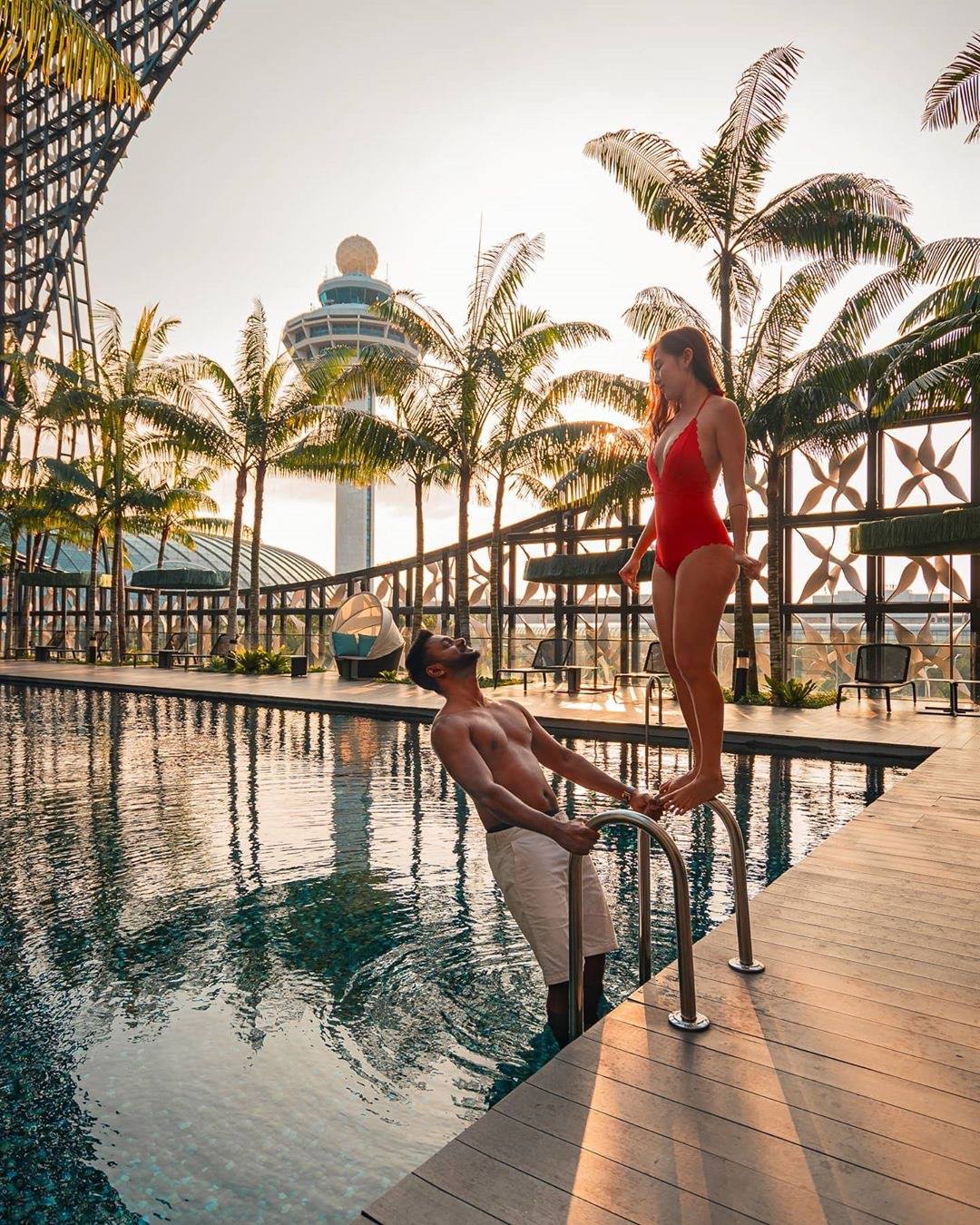 Source: Crowne Plaza Changi Airport
So near, yet so far! But that's okay because although we can't check-in and board a flight to paradise, you can experience sanctuary here at Crowne Plaza Changi Airport. Did you know they also have a Work-cation Package for 8 hours? Time to get away from that uncomfortable seat and enjoy a conducive workspace that also comes with a $30 dining credit.

Price: Up to 50% savings and complimentary breakfast here. Book by 1 Nov 2020 for stays before 31 Mar 2021.

4. Lloyds Inn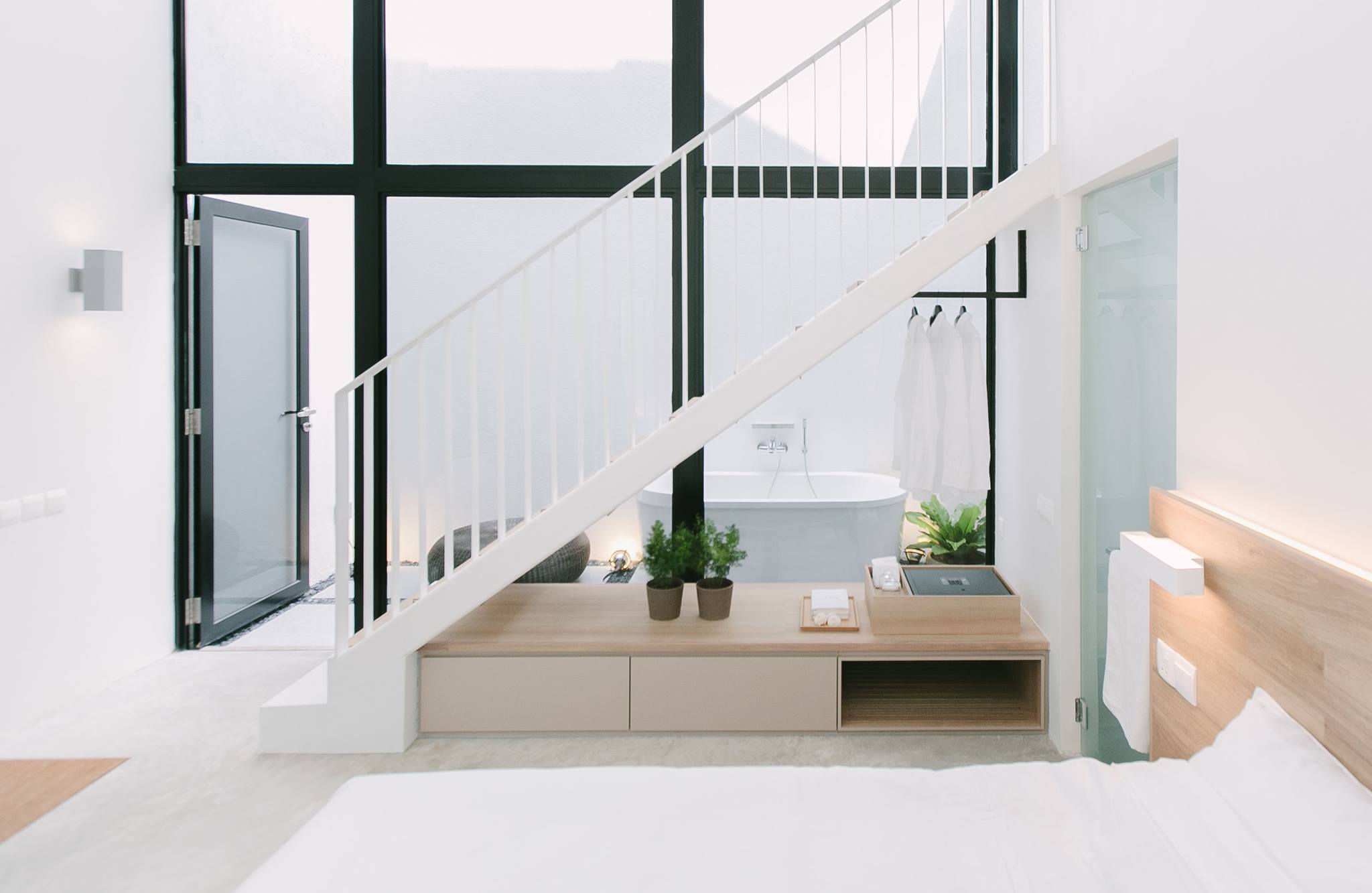 Source: Lloyds Inn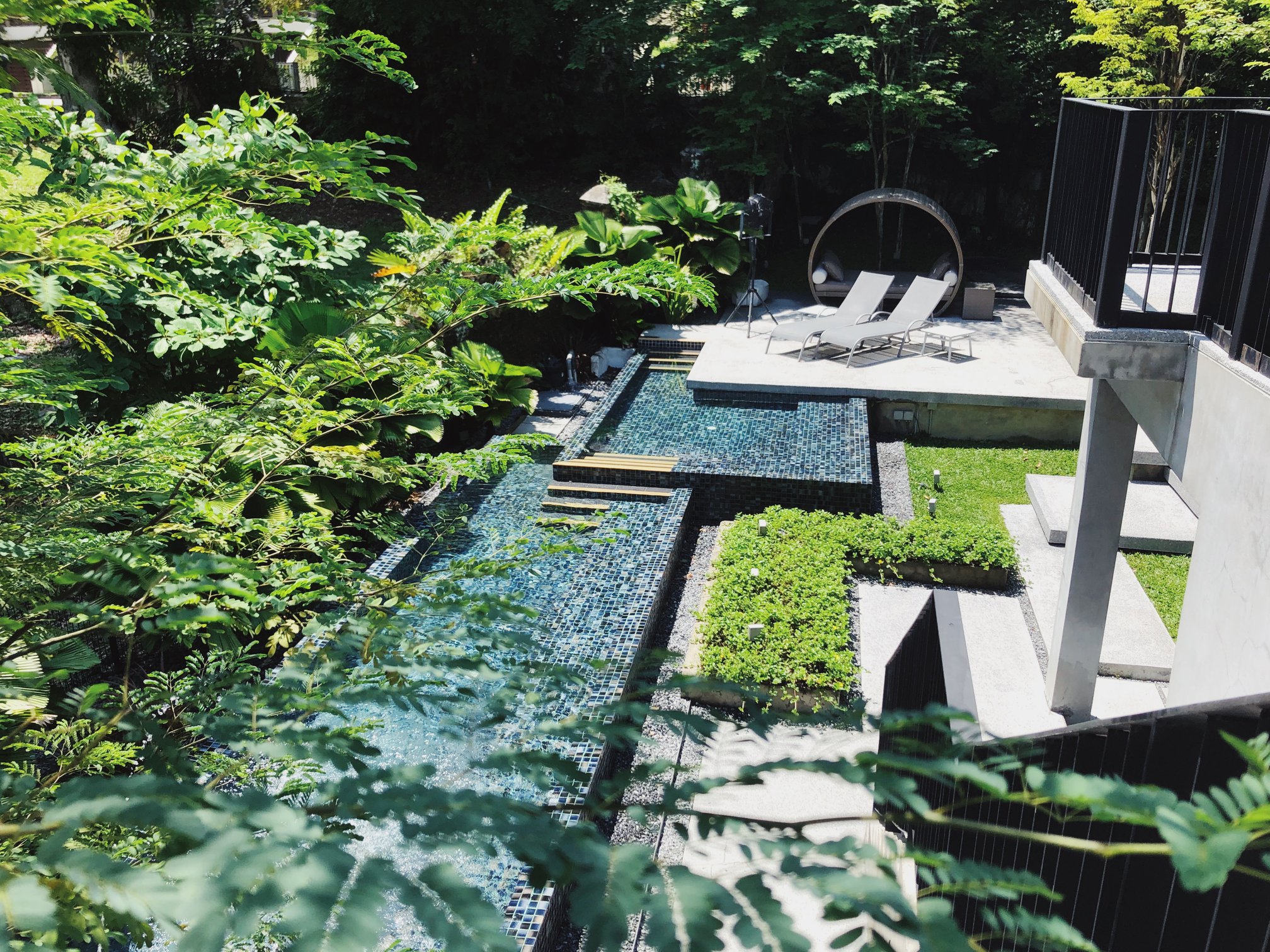 Source: Lloyds Inn
Located away from the bustling area of Somerset, lies a minimalistic boutique hotel off Killiney Road. Although it's in a prime location, you'll get to enjoy this sanctuary, where the hotel prides itself in converging nature, space, light, texture, convenience and comfort into its design. With its objective of offering guests a peaceful immersive experience in an oasis of nature, a stay at Lloyd Inn is the staycation retreat you'll definitely need. All guests are provided with vouchers to a nearby café, Artisan Boulangerie Co that offers fresh bakes such as pastries and fresh coffee. Alternatively, there's a range of food options within proximity for you to indulge on. Or be spoilt by our 1-for-1 dining offers!

Price: Standard or Business Room for 2 people at $186.15 by Klook here. Book through here and earn Cashback.

5. Capella Singapore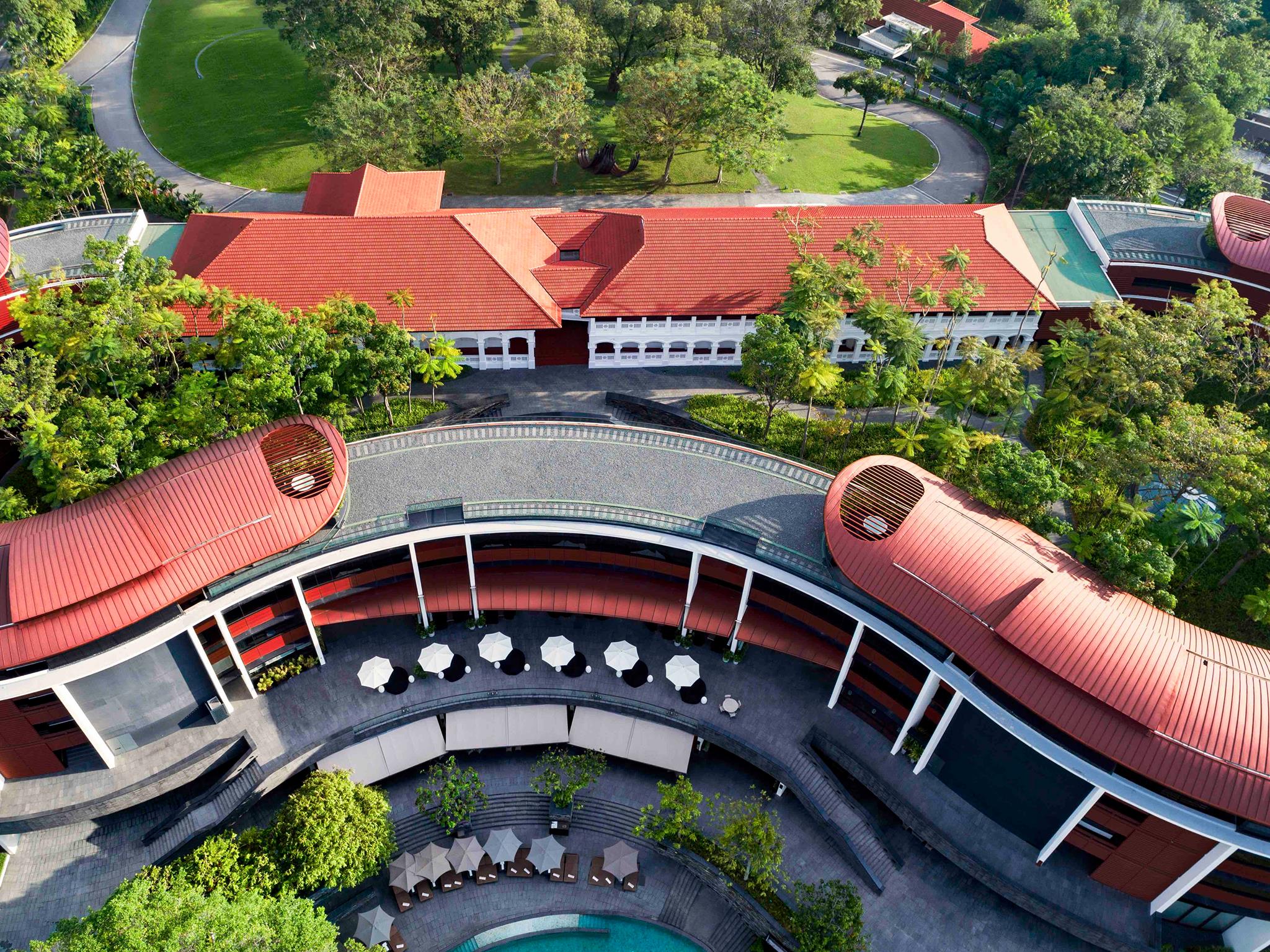 Source: Capella Singapore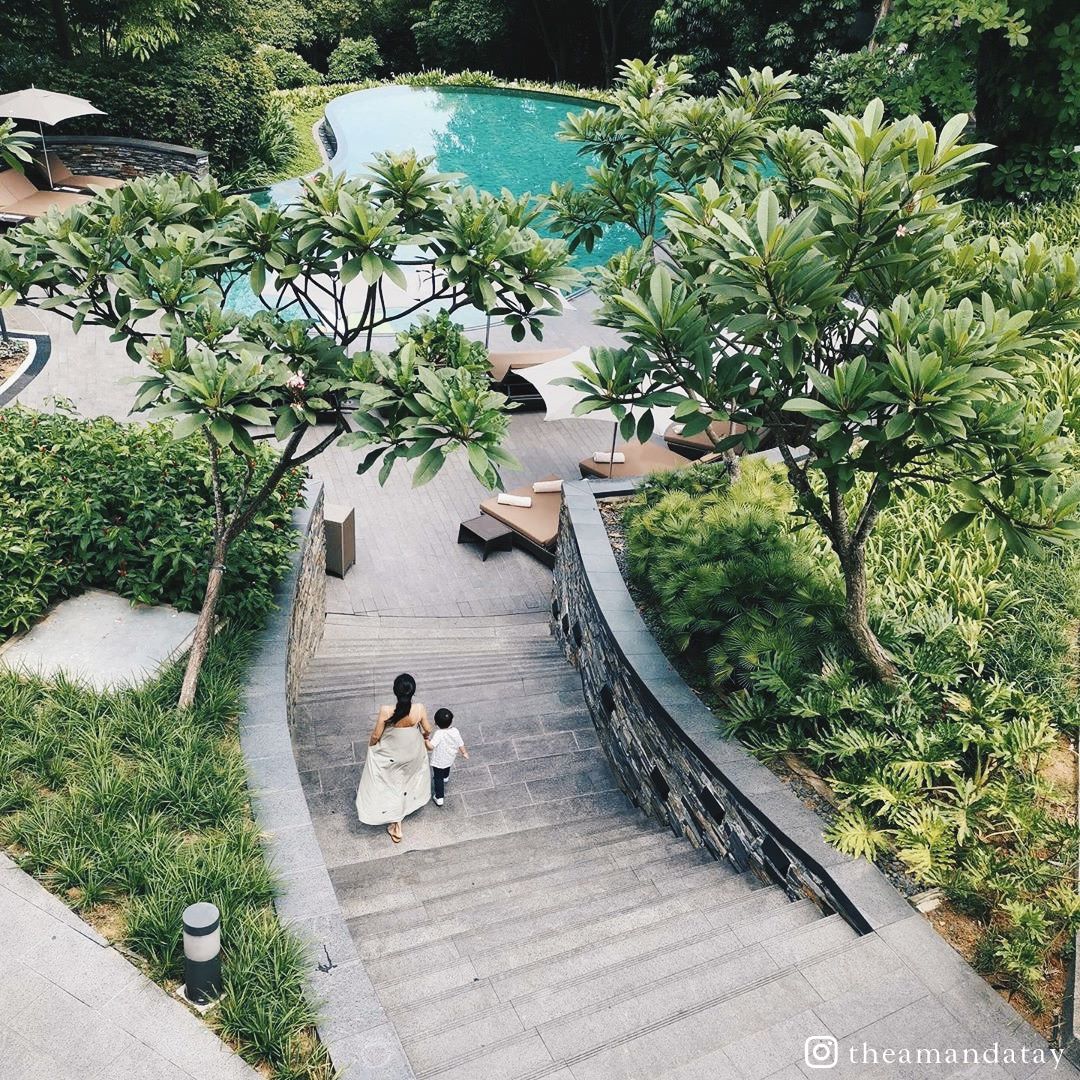 Source: Capella Singapore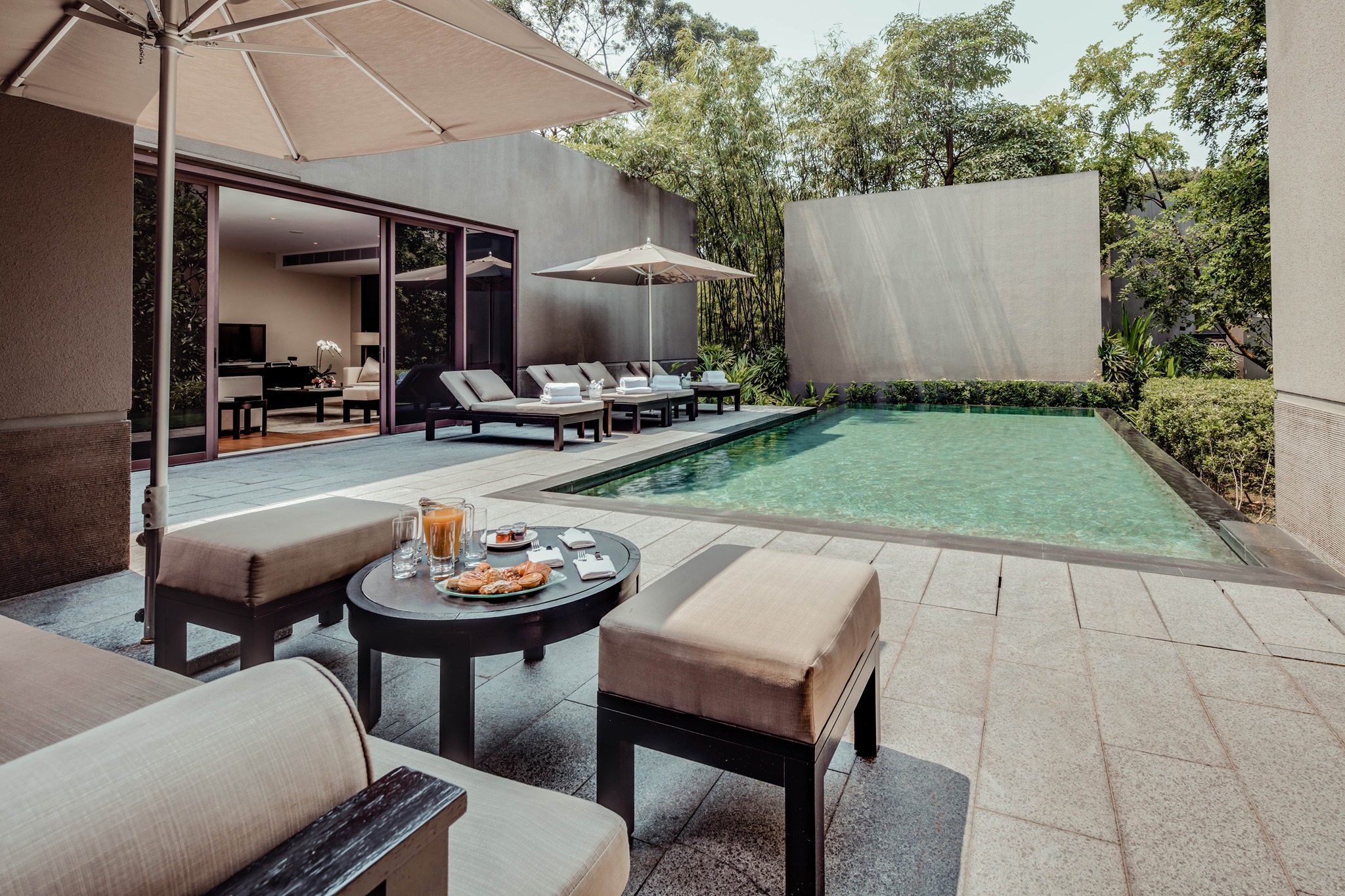 Source: Capella Singapore
Experience opulence at Capella Singapore with the sprawling verdant foliage in a restored colonial house. While you can coop yourself in their tastefully furnished rooms, be one with nature at their gorgeous pool overlooking the South China Sea. At Capella Singapore, your staycation here celebrates wellness, heritage, gastronomy and arts to rediscover a new side of Singapore.
Price: Stay two consecutive nights and enjoy the third night for FREE here.
ATTRACTIONS
6. Virtual Room Singapore
Source: Virtual Room Singapore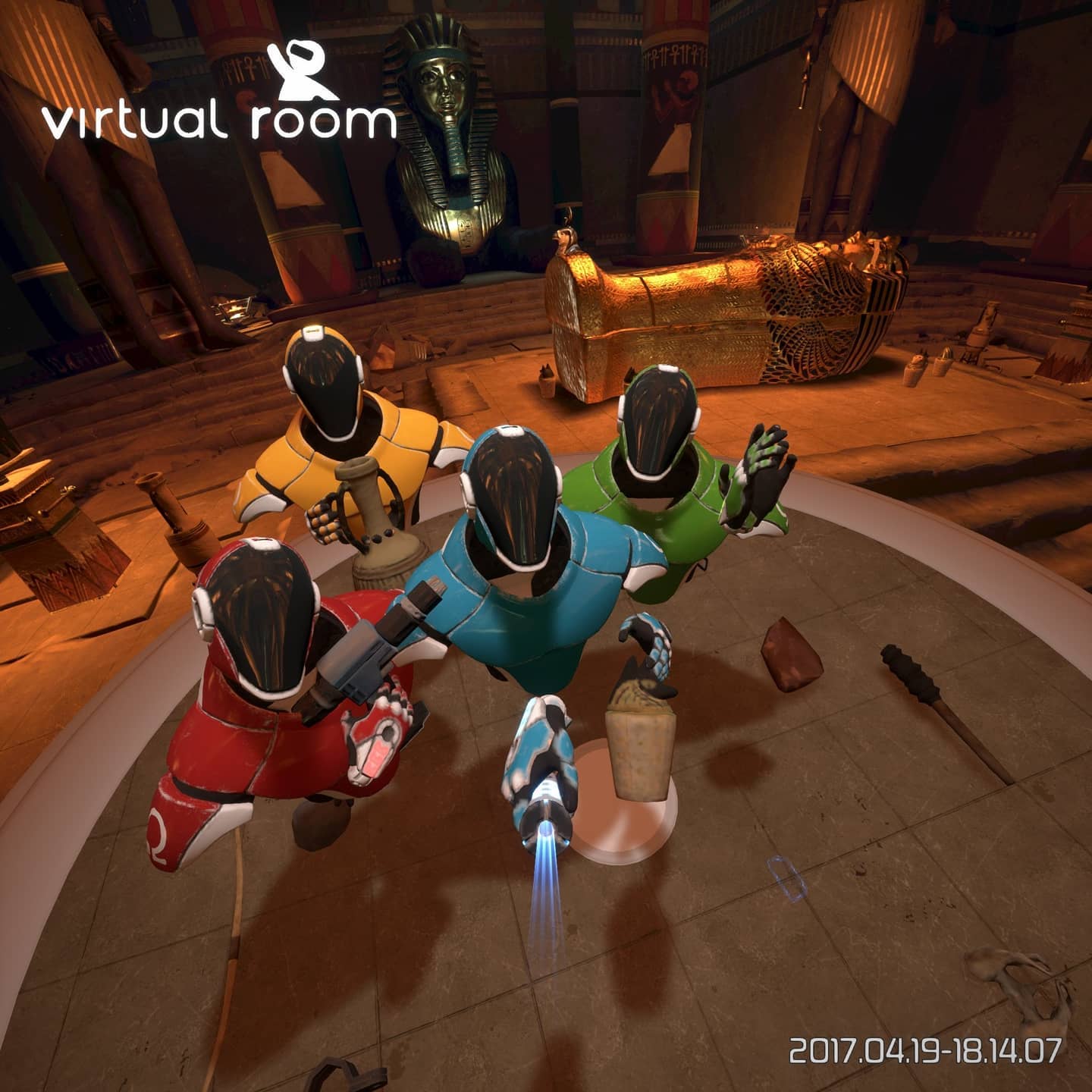 Source: Virtual Room Singapore
Step into a world of Augmented Reality (AR) where you'll traverse through obstacles as you talk to your teammates and work as a team to solve puzzles and challenges. Gather your team for a full 3D cinematic experience and get ready for a thrilling and mind-blowing adventure you won't forget.
Price: $44 (Off Peak) or $49 (On Peak) after 10% online booking discount here. Book through here and earn Cashback.

7. HydroDash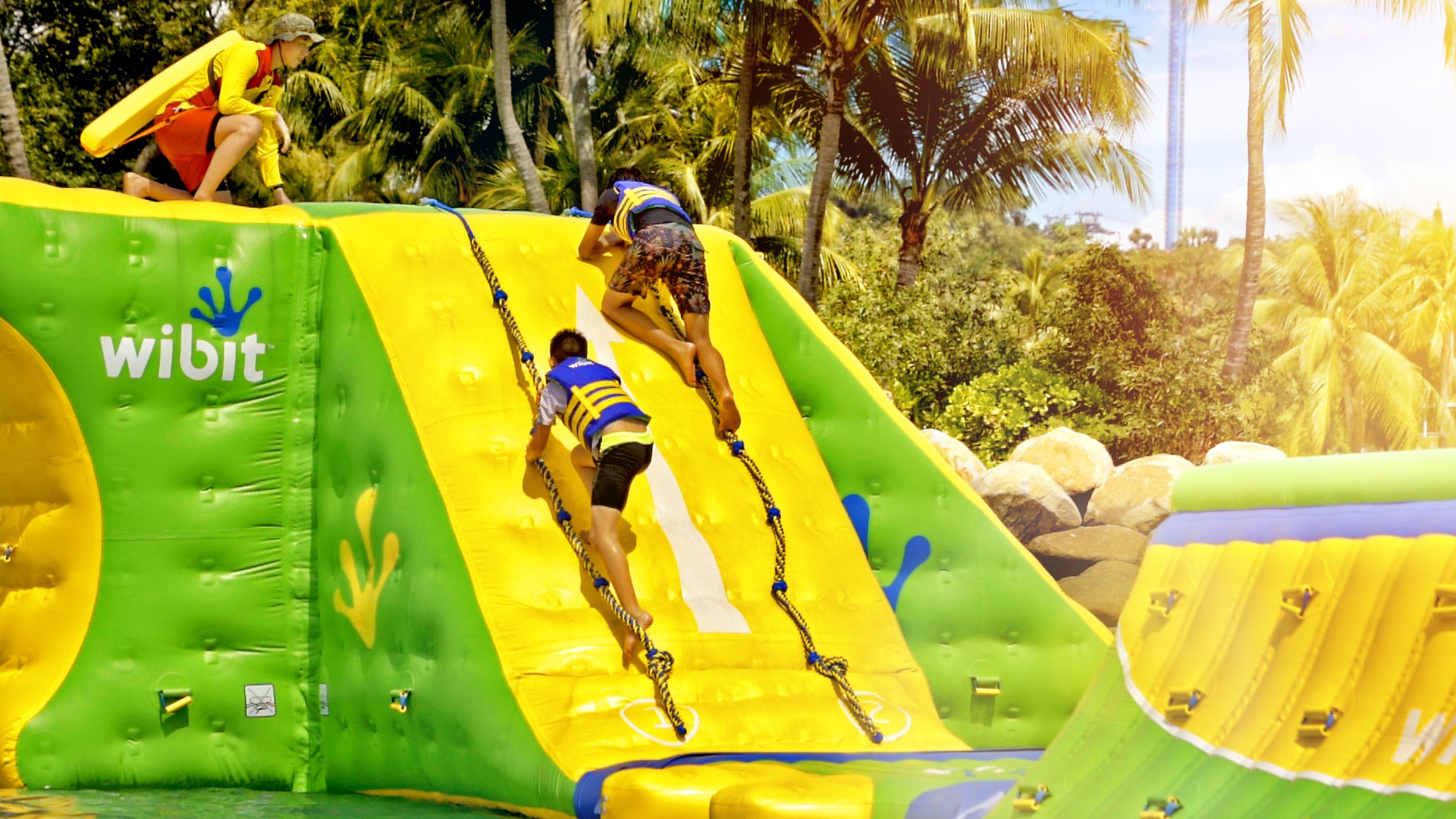 Source: Hydrodash Singapore
Have you seen Singapore's very own floating aqua park? Located at the famous Palawan Beach in Sentosa, put your coordination skills, strength and stamina to the tests. There is a kid-friendly obstacle too so they can enjoy the fun as well. There are lifeguards on duty so you'll be reassured safety. Your family will also be guaranteed a fun experience under the sun! Note that the minimum entry age is 5 years old.

Price: 10% OFF with a min. spend of $30 here

8. Forest Adventure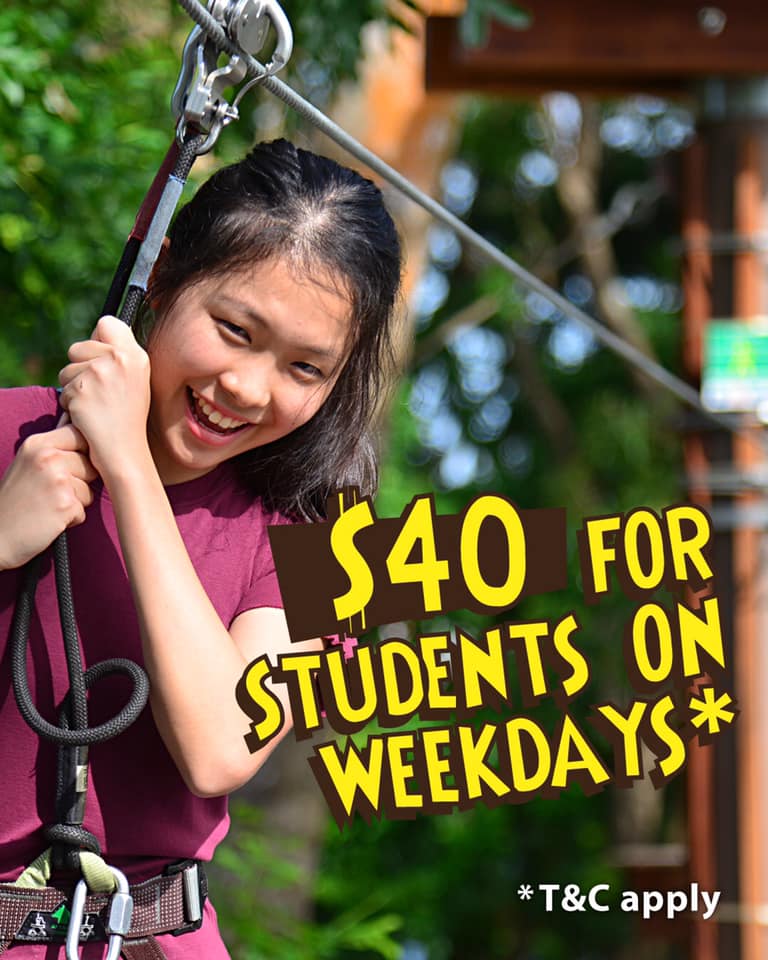 Source: Forest Adventure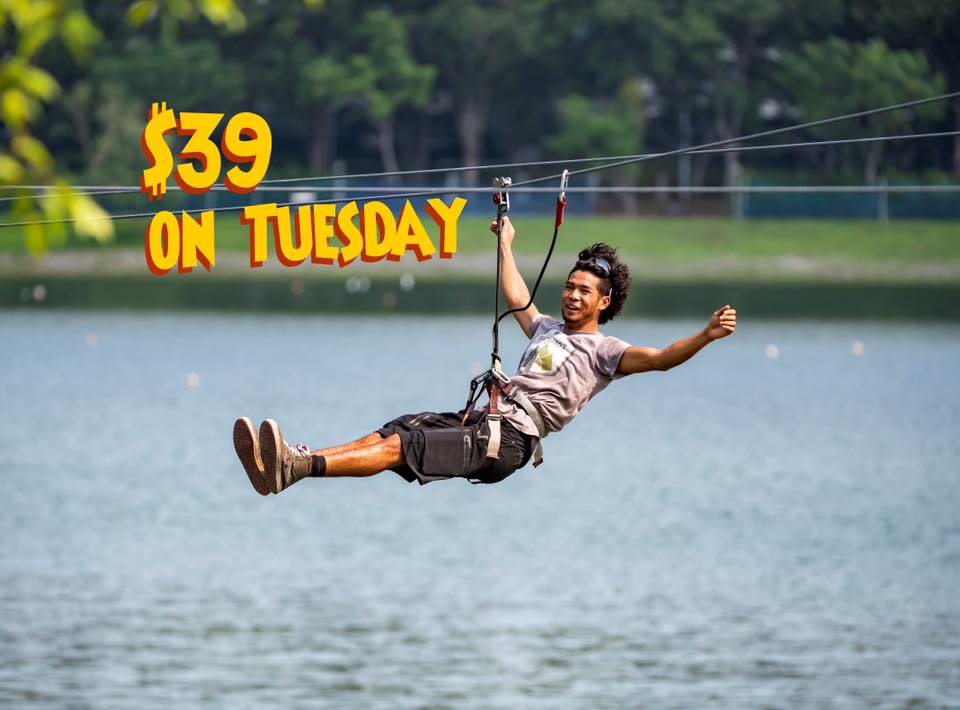 Source: Forest Adventure
Test your coordination skills and take the fun to new heights at Forest Adventure. Put your courage to the test in the Grand Course with 2.5 hours of fun on treetops with 44 challenging obstacles, including 3 giant zip lines. Fret not, there's also a Kids Course and Junior Course for some practice. If you'd like to swing like Tarzan, take the Big Zip for a 300m zip above water.

Price: $39 on Tuesdays (save $11 on the Grand Course) and $40 for Students on weekdays for Grand Course (U.P. $50) here.

9. Flight Experience Singapore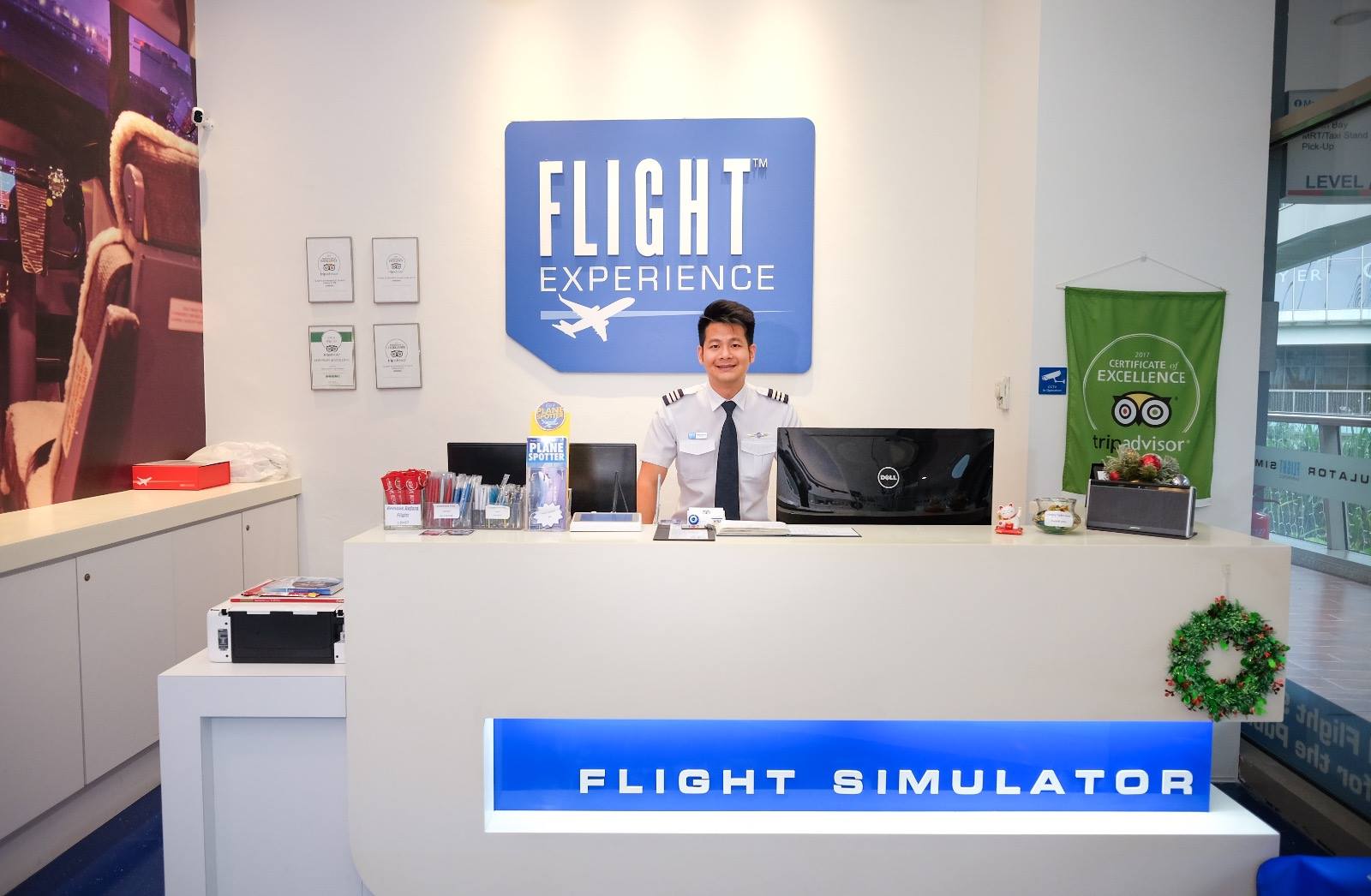 Source: Flight Experience Singapore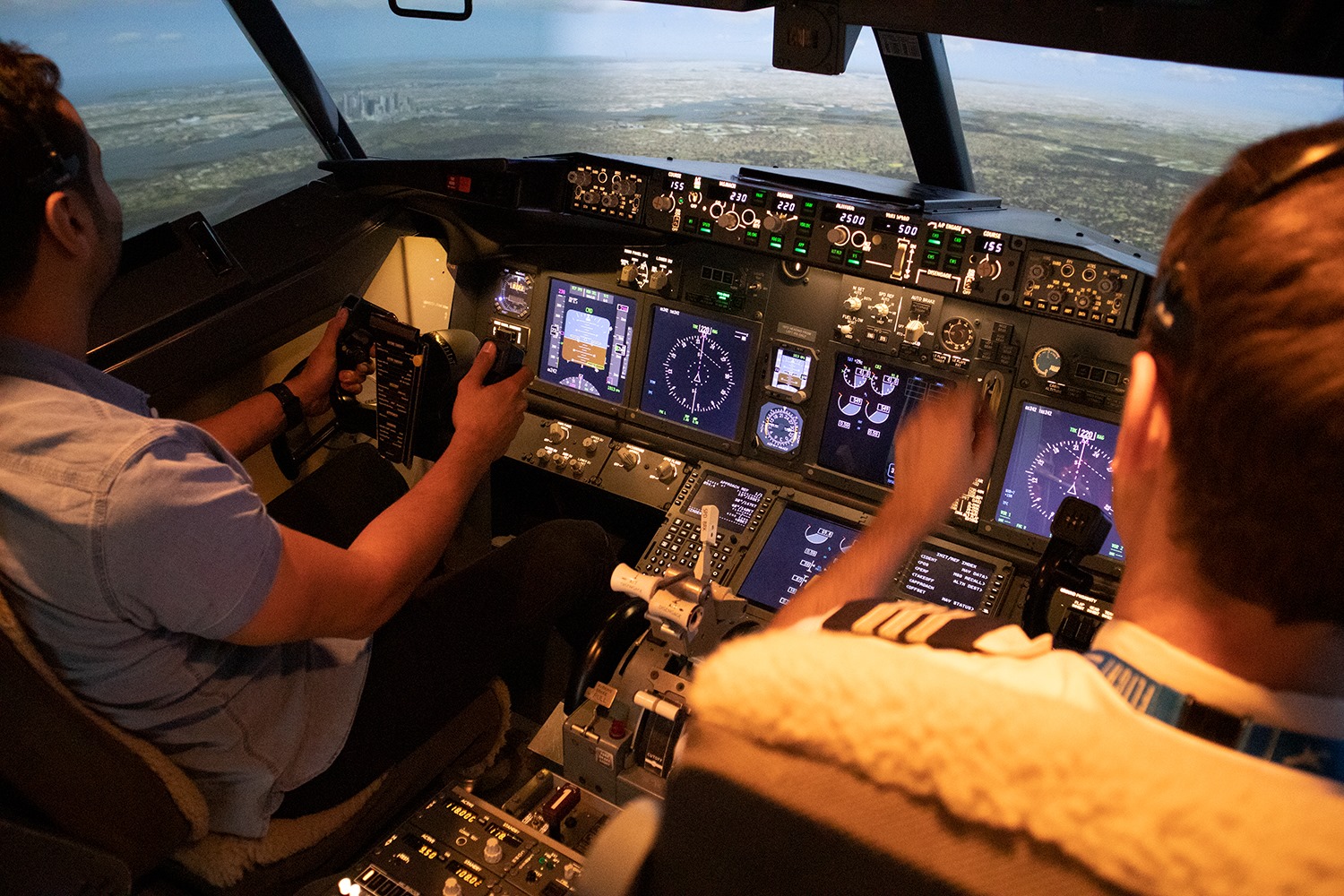 Source: Flight Experience Singapore
Don't we miss flying on an airplane for our dream vacation? Even though we can't make that into a reality now, you can still be in a simulated one. Check-in, take flight and be your own captain in a Boeing 737-800 cockpit replica at the Flight Experience Singapore. Be in an immersive experience flying an aircraft with real flight control sounds and different weather conditions which are displayed on life-like high definition screens.

Price: $122.50 after 30% OFF here

10. Trick Eye Museum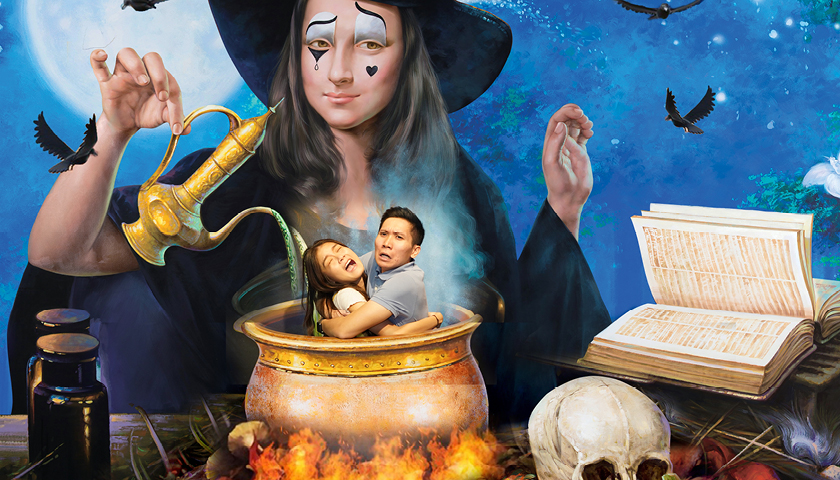 Source: Trick Eye Museum SG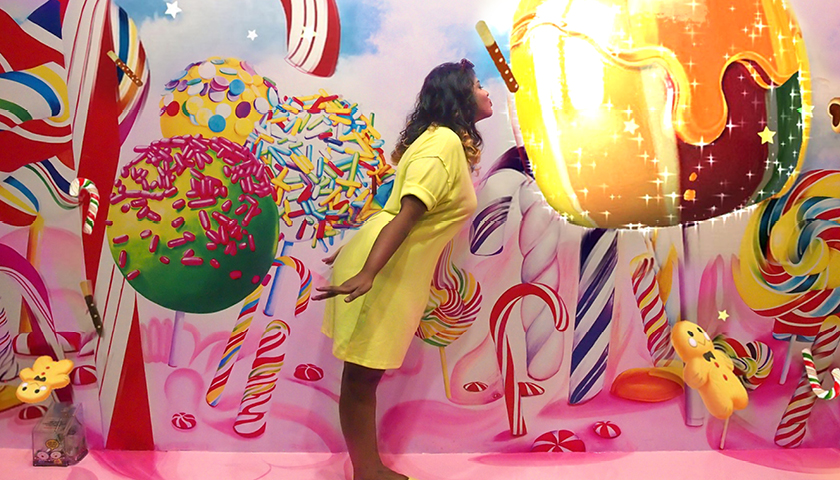 Source: Trick Eye Museum SG
While the optical illusion murals may play tricks on you, their special promotional ticket prices are real. From a 4D wonderland and an Augmented Reality museum, immerse yourself and have a day out with the kids through these optical illusion zones. Whip out your phone for a fun shot and create a memorable experience with the family.

Price: $20 OFF with a min. spend of $50 for Onsite Purchase here and 25% OFF a la carte admission tickets for Online Purchase here

TOURS
11. Tribe Tours – for the Budding Photographers
Aspiring photographers and Instagram enthusiasts, this is for you. Discover hidden gems in Singapore, with the best spots for that money shot. Hosted by Tribe Tours, you'll be guided through an #InstaWalk at the nooks and crannies of our city for 2 hours at Bugis, Waterloo and Kampong Glam.

Price: $55 per pax here

12. Singapore Side Cars – for the Vintage Enthusiasts
Source: Singapore Side Cars
Ever wanted to ride a vintage Vespa? Now's the best time for you to experience the sights, sounds and smells of Singapore while riding a restored vintage Vespa sidecar, organised by Singapore Side Cars. Although these vehicles aren't the fastest, you'll feel like a king in these fancy-schmancy sidecars as they are a head-turner on the roads.

Price: 1-for-1 promo on evenings and weekend sidecar tours $160 for 2 pax (U.P. $160 per pax) here

13. Let's Go Tour Singapore – for the Historical Buffs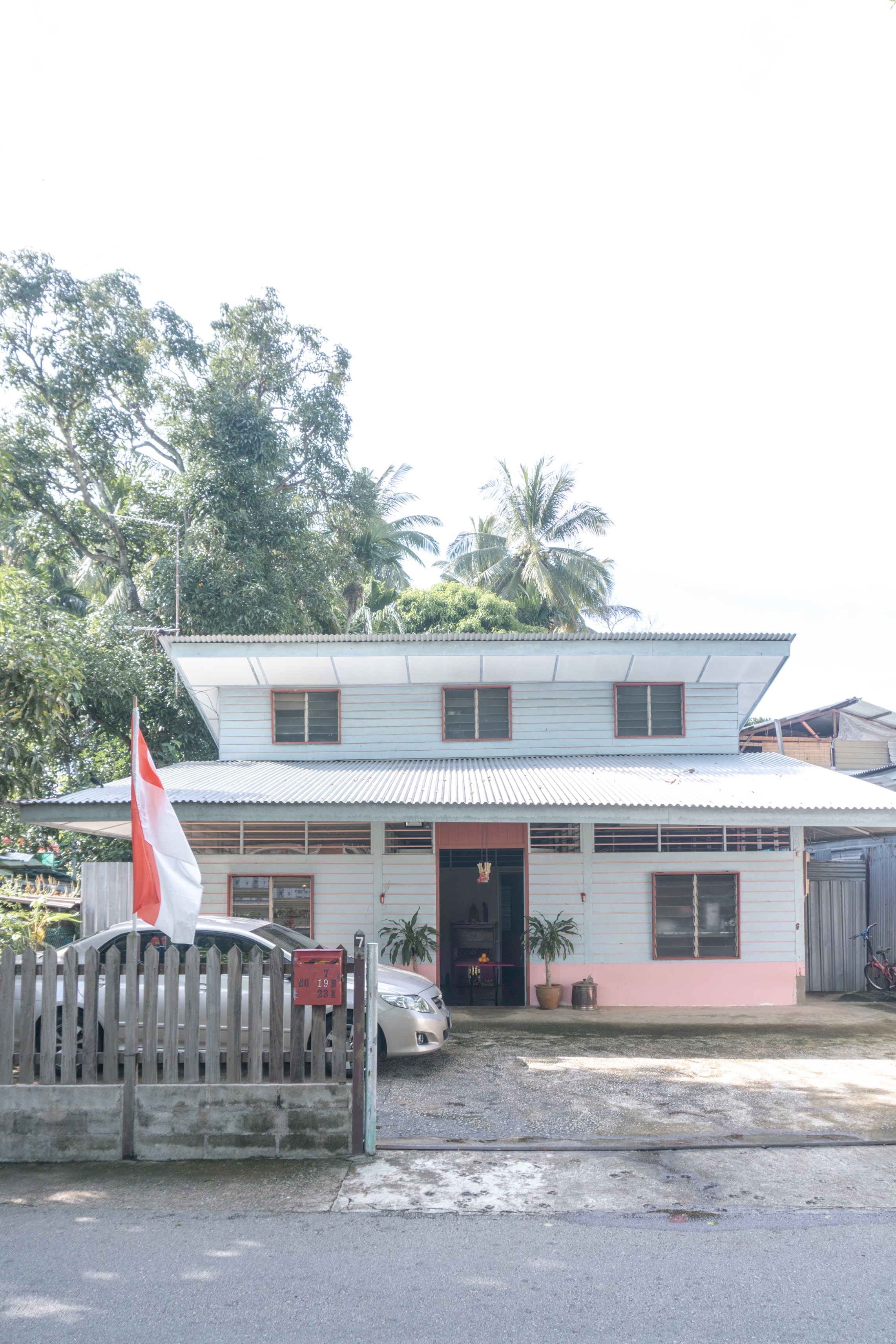 Photo by Rayson Tan on Unsplash
Relive the good old kampong days, when skyscrapers were non-existent and the spirit of gotong-royong (mutual help and sharing of burdens) was strong within the communities. You'll learn about the development of housings from village to high rises and step into one of the last kampongs in Singapore at Lorong Buangkok.

Price: $200 per session for 2 to 3 pax or $250 per session for 4 to 5 pax here

14. Kayak Fishing Fever – for the Aquatic Lovers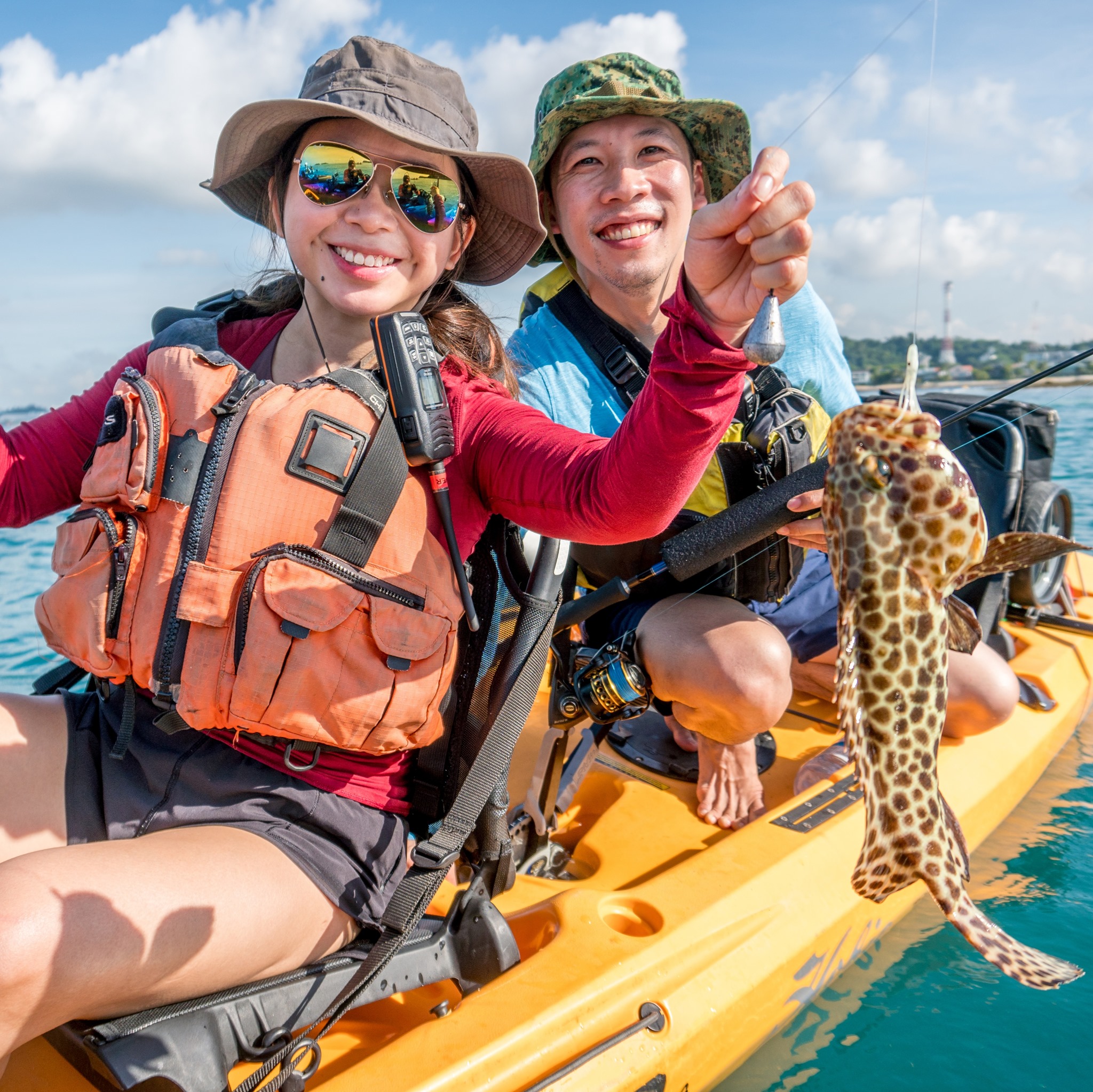 Source: Kayak Fishing Fever
Source: Kayak Fishing Fever
Source: Kayak Fishing Fever
Be out in the open waters and fish for your next meal! Experience the best way to fish in Singapore with Kayak Fishing Fever and catch different types of fishes such as a Grouper, Snapper, Parrot or Flathead. Suitable for beginners with an easy physical difficulty level, opt for The Playground where you'll go on a 2 to 4km route for about 3 to 4 hours.

Price: $119 per pax for a group of 4 or $139 per person for a group of 3 here

15. Oriental Travel & Tours – for the Ghostbusters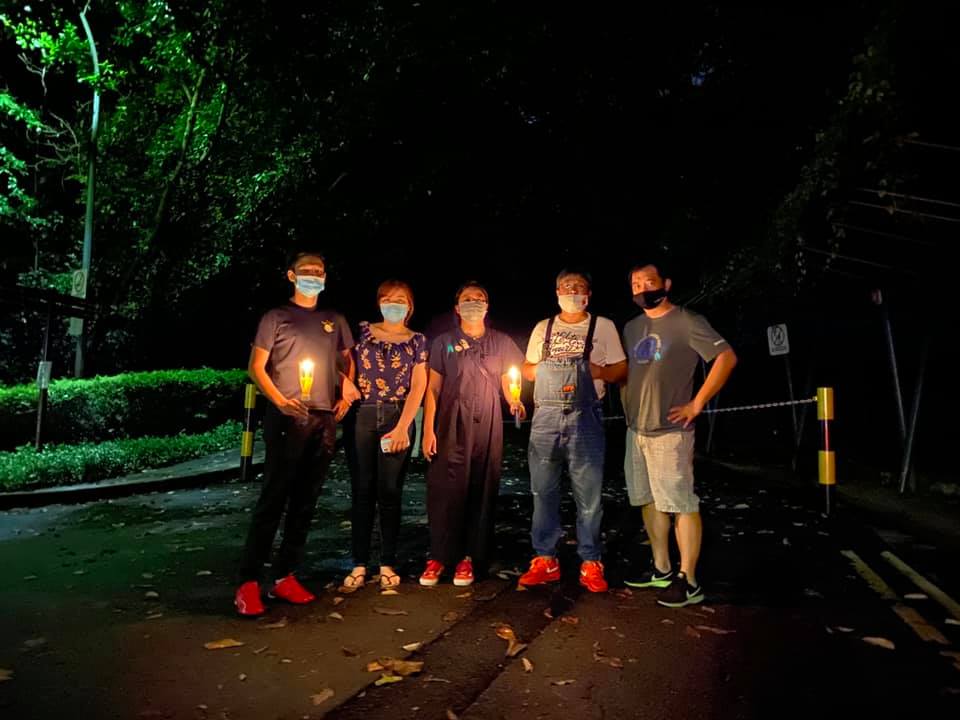 Source: Oriental Travel & Tours
Are you brave enough to explore the creepy side of Singapore? Be spooked by scary tales from Oriental Travel & Tours and visit some of the most haunted places in Singapore. If you're a fan of horror shows, this is a must-try experience, only if you dare. The tour departs at 7.30pm from Haw Par Villa MRT Station Exit A and lasts for about 3 hours. You'll be provided with "Ghost Hunting" equipment and listen to stories about World War II in Singapore.

Price: $150 per pax for a group of 2 here
For successful cashback tracking, sign in to meREWARDS and click 'Buy Now' in brands' pages. For more information on cashback, read here.