Singapore is one of the most expensive cities to live in according to Business Insider. We have some of the most luxurious hotels in Asia, best shopping districts and unbeatable dining options. But that doesn't mean everything we do or try comes with a price tag. Here are the best fun and free things to do in Singapore! Which are your favourites?
1. Hiking at Southern Ridges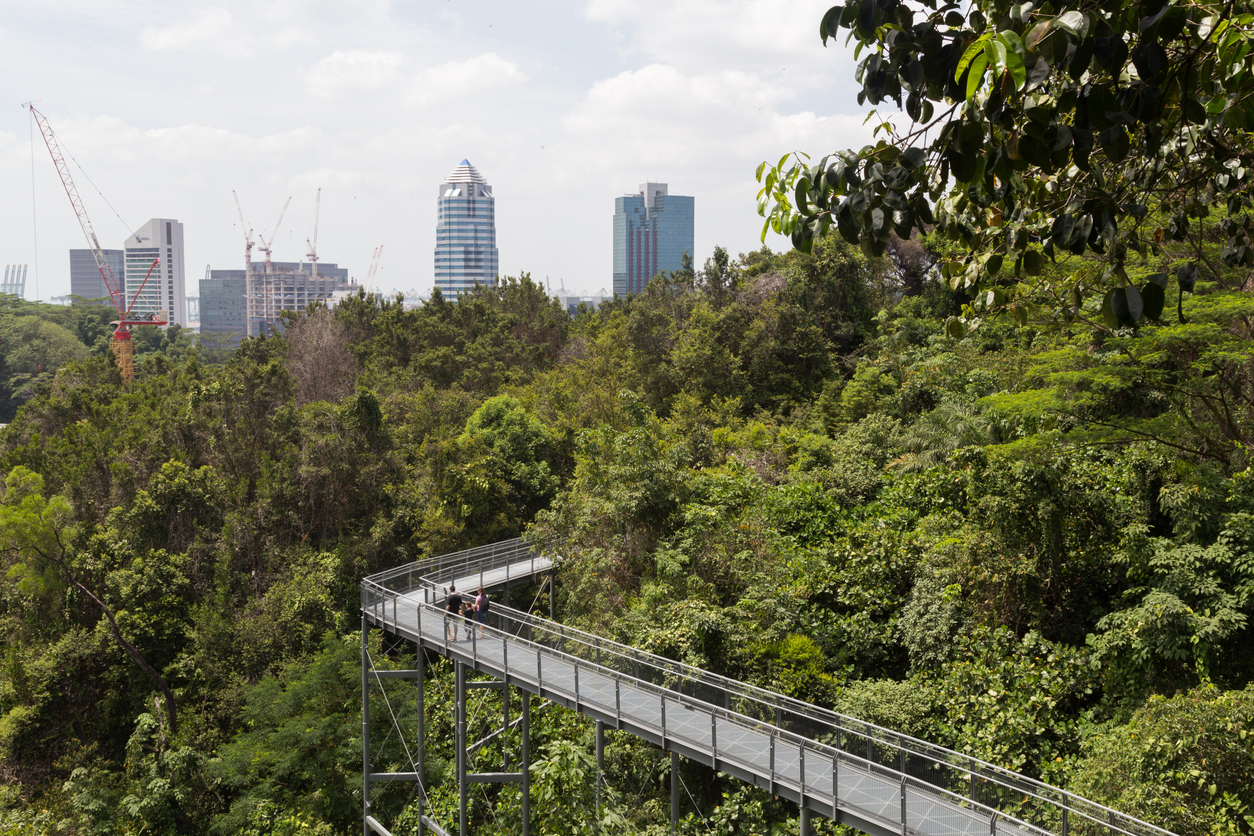 Be closer to nature at Southern Ridges where you can admire our diverse flora and fauna, also witness a panoramic view of our garden city. Southern Ridges is a ten-kilometre walk that comprises of Kent Ridge Park, Labrador Nature Reserve, HortPark, Mount Faber Park and Telok Blangah Park. Track your distance with Axtro Sports, and don't forget to bring your sunnies! Did you know Henderson Waves is Singapore's highest pedestrian bridge at 36m above ground?
Get active with sportswear from Nike, Adidas, and Under Armour.
2. Sungei Buloh Wetland Reserve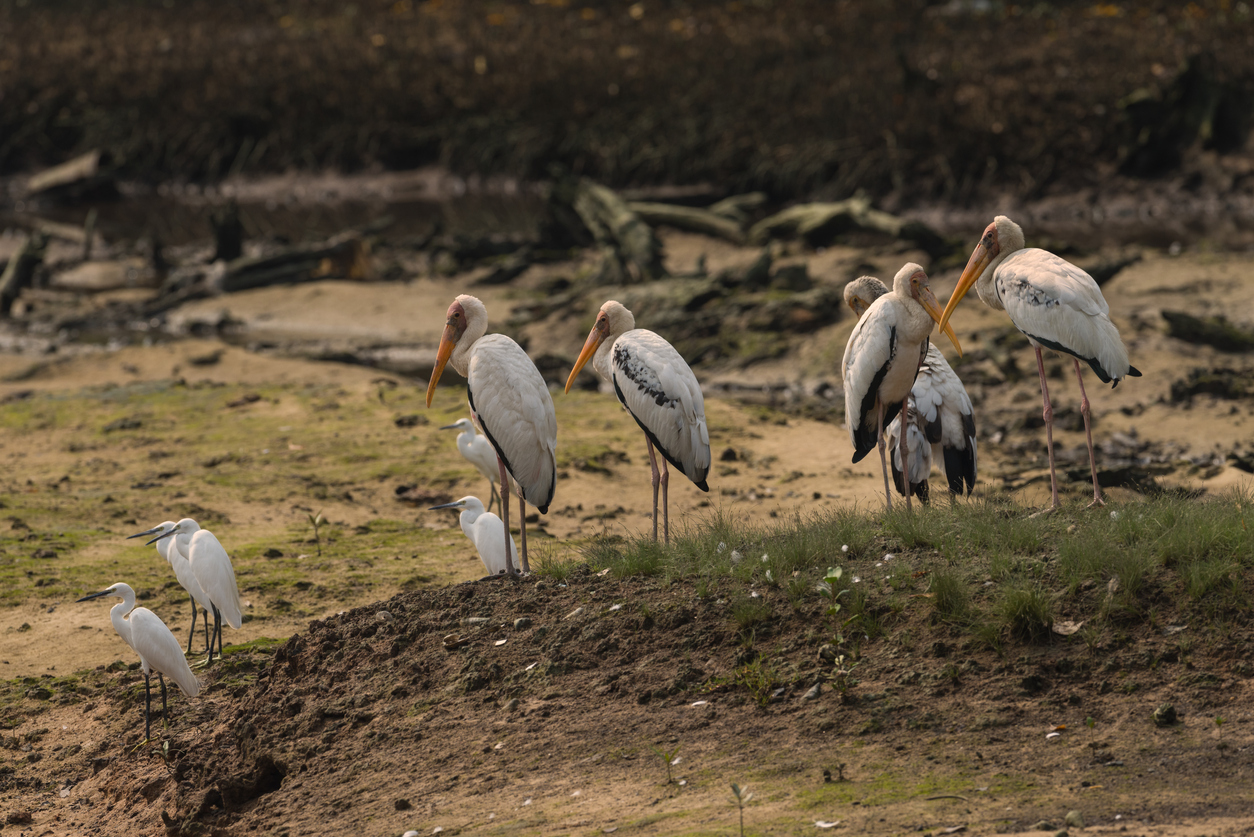 Teeming with biodiversity (including wild crocodiles!), travel to West Singapore and visit Sungei Buloh Wetland Reserve, Singapore's first ASEAN Heritage Park. During September to March period, you can spot migratory birds such as the Asian Dowitcher and Common Redshank. These birds travel from as far as Alaska, Siberia, Australia and Northern China. It will be a hot and humid walk, so wear light and bring insect repellants to keep the mozzies away. Don't forget to apply sunblock to avoid getting sunburnt.
3. Dairy Farm Nature Park
Located at Upper Bukit Timah, Dairy Farm Nature Park used to be a tropical dairy farm where Friesan cows were breed for their dairy. But now, it houses the Wallace Education Centre that features a facility for students and a history gallery of its former use as a dairy farm. Traverse through nature at the Wallace Trail, and find yourself gawking at the beauty of Singapore Quarry Wetland. Which other hiking spots are your favourites?
100 Dairy Farm Rd S679057
4. Singapore's only hot spring at Sembawang
If you think Singapore is too hot and humid for a hot spring, think again! Singapore does have its hot spring located off Gambas Avenue. Sembawang Home Spring Park reopened to the public in January 2020, after a renovation that now boasts a cascading pool, floral walk and a café. There are rinse buckets and scoops provided at the premises, and you can even cook eggs here! But do take note of the rules and guidelines so everyone can enjoy the facilities provided.
5. Explore Singapore's last kampong at Lorong Buangkok
While Singapore develops itself into a cosmopolitan city with skyscrapers, high-rise condominiums and apartments, Kampong Lorong Buangkok still stands strong and remains untouched. It is known as the last surviving kampong in Singapore, surrounded by modern development. A visit here would remind you of the olden days where life was possibly simpler and carefree.
7 Lorong Buangkok S547557
Capture the past at Singapore's last kampong with DJI and Canon.
6. Haw Par Villa
Known as Singapore's nightmare theme park, it truly lives up to its name as you get to see Chinese folklore, mythology creatures and urban legends all in one spot. Built in 1937, Haw Par Villa is a must-visit for history buffs, known for its depictions of the Ten Courts of Hell from Chinese folklore. The cultural park has over 150 dioramas and 1,000 statues depicting scenes from various Chinese literature. Admission is free but step into Haw Par Villa, only if you dare.
262 Pasir Panjang Rd S118628
7. Discover quaint Tiong Bahru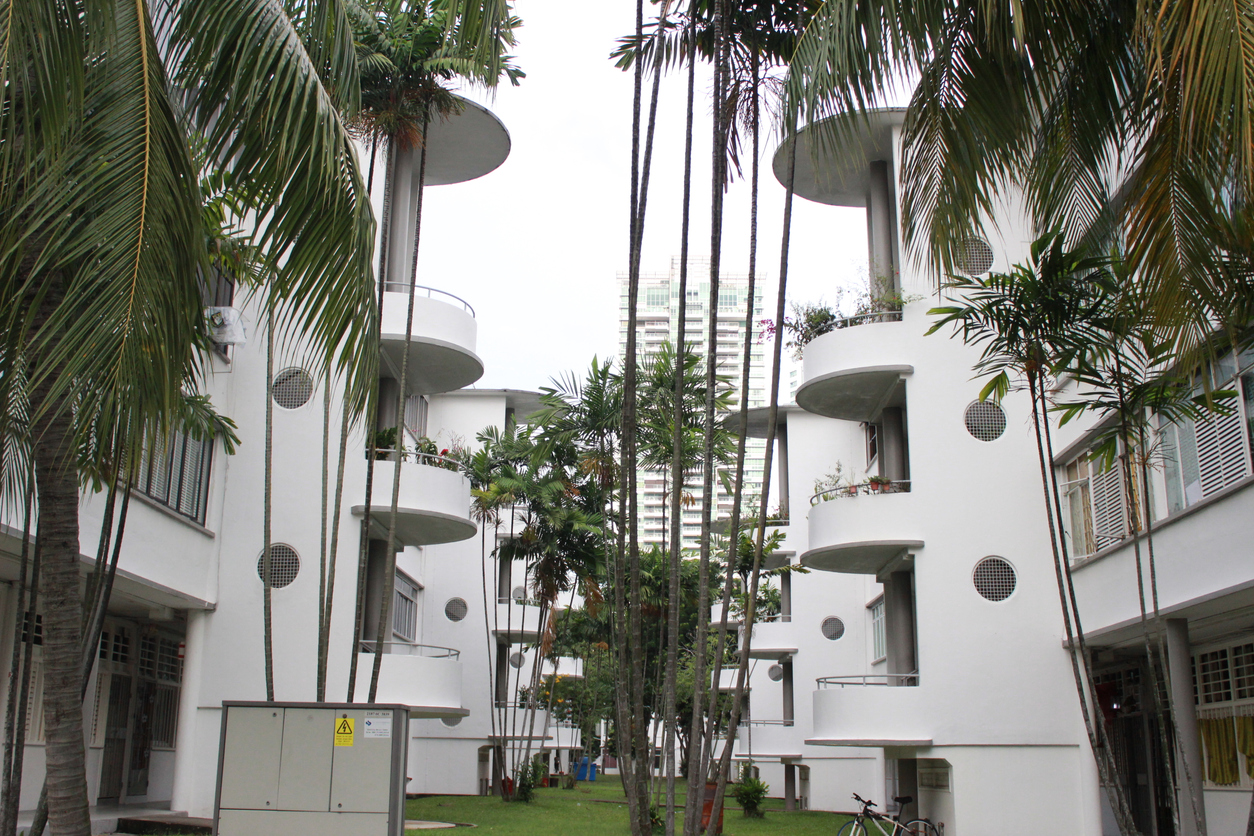 Be inspired and explore Tiong Bahru on foot, and chance upon many mom-and-pop shops, cafes and murals. If you are interested in photography, Tiong Bahru has many angles and corners to practice your skills. After hours of exploring, quench your thirst and satiate yourself at Tiong Bahru Market with local delights. Or you can grab a cuppa and bites at Merci Marcel and the famous Tiong Bahru Bakery. Which are your favourite brunch spots?
8. Hipster finds at Haji Lane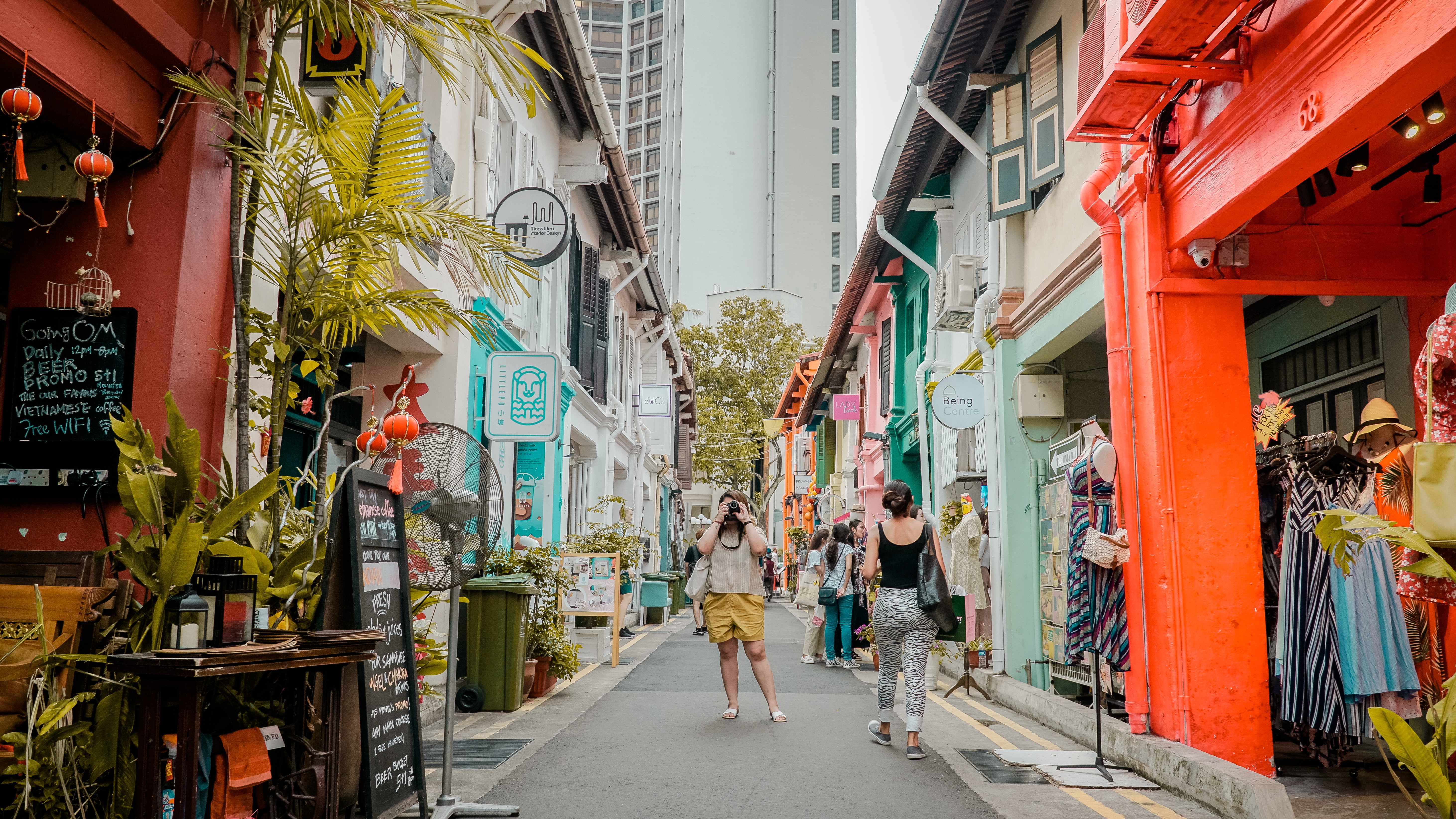 If you have never step foot at Haji Lane, where have you been all this while? It is the must-go-to spot for bespoke, novelty items and is home to a throng of cafes and pubs. Stroll at Haji Lane and you'll see rows indie boutique shops and at the end of the lane, there is a huge mural, a famous spot for Instagram shots.
9. Outdoor concerts at Esplanade Outdoor Theatre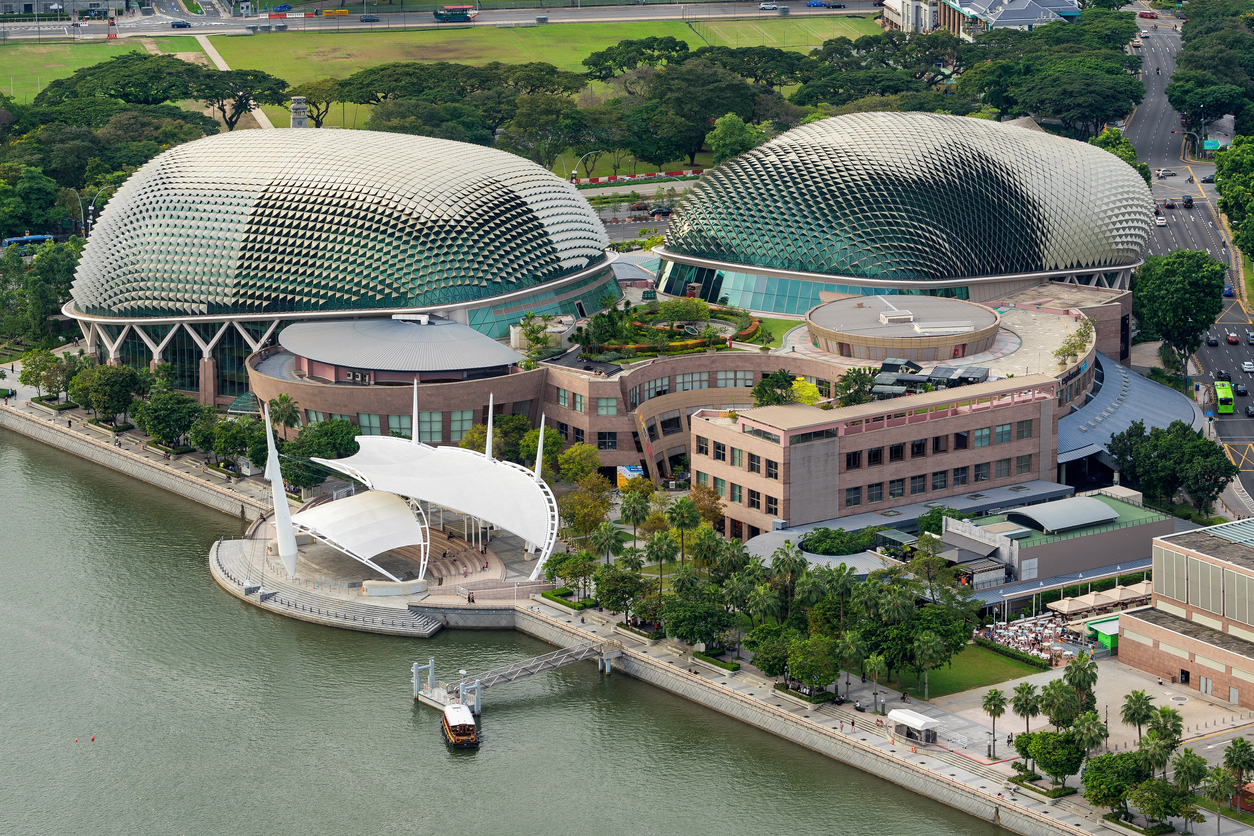 Be serenaded by a myriad of free concerts and performances at the Esplanade Outdoor Theatre. Held almost every weekend, public holidays and eve of public holidays, you can experience various performances from jazz, classical and even drama. Click here for upcoming performances.
For successful cashback tracking, sign in to meREWARDS and click 'Buy Now' in brands' pages. For more information on cashback, read here.